Light Mode
Regular Font
Save Program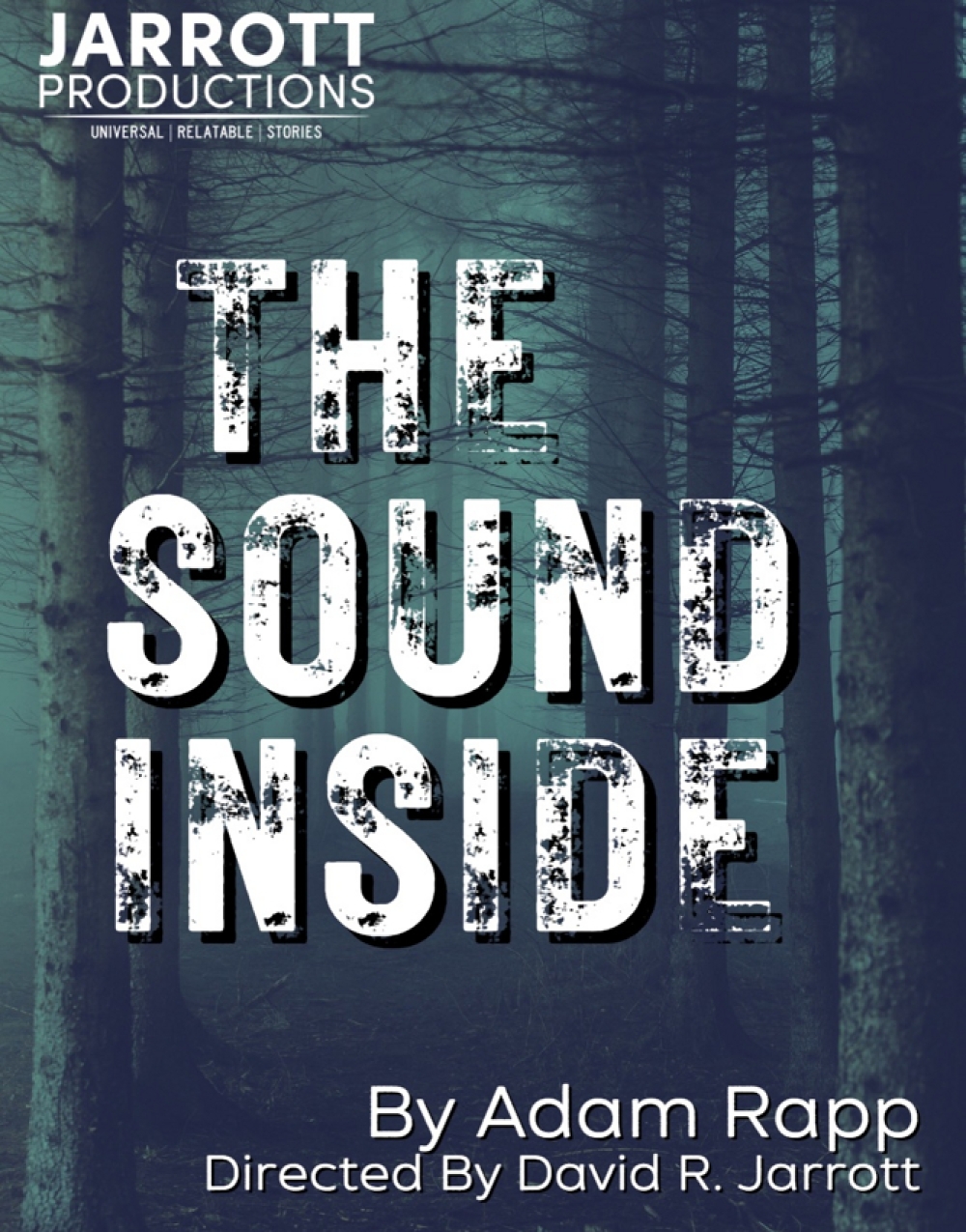 THE SOUND INSIDE

by Adam Rapp

Presented by Jarrott Productions

at Ground Floor Theatre

"The Sound Inside" is presented by arrangement with Concord Theatricals on behalf of Samuel French, Inc. www.concordtheatricals.com

STARRING

Rebecca Robinson

&
Tucker Shepherd

DIRECTED BY

David R. Jarrott

Original Broadway Production Produced by Jeffrey Richards, Lincoln Center Theater, Rebecca Gold, Evamere Entertainment, Eric Falkenstein, Salman Vienn Al-Rashid, Spencer Ross, FilmNation Entertainment/Faliro House, Jane Bergère, Caiola Productions, Mark S. Golub and David S. Golub, Ken Greiner, Gemini Theatrical Investors, Scott H. Mauro, Jayne Baron Sherman, Czekaj Productions, Wendy Morgan-Hunter, Kristin Foster, Jacob Soroken Porten, and Williamstown Theatre Festival, Mandy Greenfield, Artistic Director. The World Premiere of The Sound Inside was produced by Williamstown Theatre Festival in July 2018. The Sound Inside was originally commissioned by Lincoln Center Theater.
---
---
---
---
---
Meet the Company
---
ACKNOWLEDGEMENTS
Lisa Scheps & Patti Neff Tiven/Ground Floor Theatre, Janet Gurley/Violet Crown City Church, Chaz Sanders/KidsActing, Maddox Hilgers, Mama D, Rommel Sulit/Street Corner Arts
UNDERSTUDIES
HELEN MERINO & LEO PRATT
Please note: understudies never perform unless there is an announcement prior to the beginning of the performance. Helen Merino and Leo Pratt will be starring in performances at 6pm on January 22nd and at 2:30pm on January 28th.
DONATIONS/SPONSORSHIPS