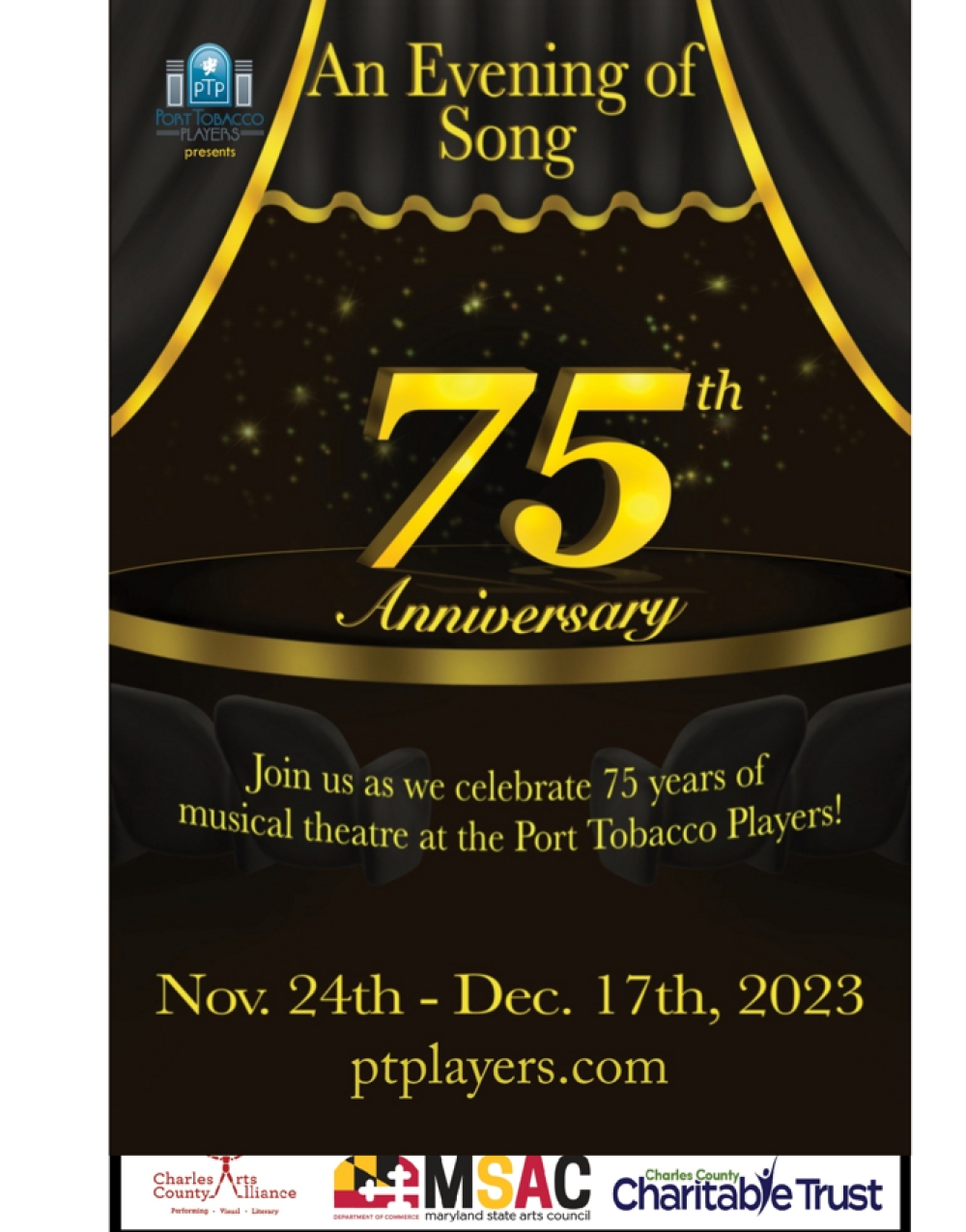 75th Anniversary: An Evening of Song
at Port Tobacco Players
Produced by Connie Murphy & Christina Murphy
Directed by Becky Norris Kuhn & Tara Waters
Choreographed by Kaitlin Branham
Music Directed by Brian Kuhn
The Port Tobacco Players are supported by grants from the Charles County Alliance, the Maryland State Arts Council, and agency dedicated to cultivating a vibrant cultural Community where the arts thrive, and by the Charles County Charitable
Follow Us:
ABOUT THE PORT TOBACCO PLAYERS
"The Port Tobacco Players is an all-volunteer organization that puts the performing arts within reach of our community by offering quality productions that are entertaining, educational and though provoking. We train, invest in and support the next generation of theatre artists."
It was in the days following the Second World War, when a weary America turned its eyes toward rebuilding, that the residents of the small but history-laden town of Port Tobacco looked across their town square at the burned rubble of their once-proud courthouse and decided to rebuild. During the winter of 1947, in the drawing room of Stagg Hall, a plan was conceived to raise money to aid the Port Tobacco Restoration Society in returning their town to its former glory. This group of artists, from Port Tobacco and nearby La Plata, set out to bring to the stage entertainment that would earn enough profit to continue their endeavor and provide for their cause. They spent the next twenty years performing in high school auditoriums, court rooms, village green... where anyone who wanted to see a play could do so. Their efforts paid off and the courthouse was restored.
In 1974 they found a new home—an old 1940's movie theater owned by a local pharmacist was the ideal spot for a new beginning. They evolved into what they are known as today, a cultural staple in Charles County's historic landscape. In 2002 another page turned in history when they raised the money to purchase and renovate their home. Returning to their roots, they performed on the road for two years before returning to 508 Charles Street in 2005. And in 2010, their home expanded to include a much needed rehearsal hall and space to store and construct costumes in-house.
Today the Port Tobacco Players perform six shows on their main stage and countless road productions with various ENCORE touring companies. The Port Tobacco Players are dedicated to continuing the tradition of providing quality theater to the citizens of Southern Maryland.
Board of Directors
President/Properties - Tara Waters
Vice President/Public Affairs - Carol Russell Treasurer - Craig Hower Secretary/Membership - Carol Charnock Facilities - Michael Beryle, Jr.
Education - Heather Bauer
Costumes - Janice Sagers
Production - Becky Norris Kuhn History/Library - Kaitelyn Bauer Dieguez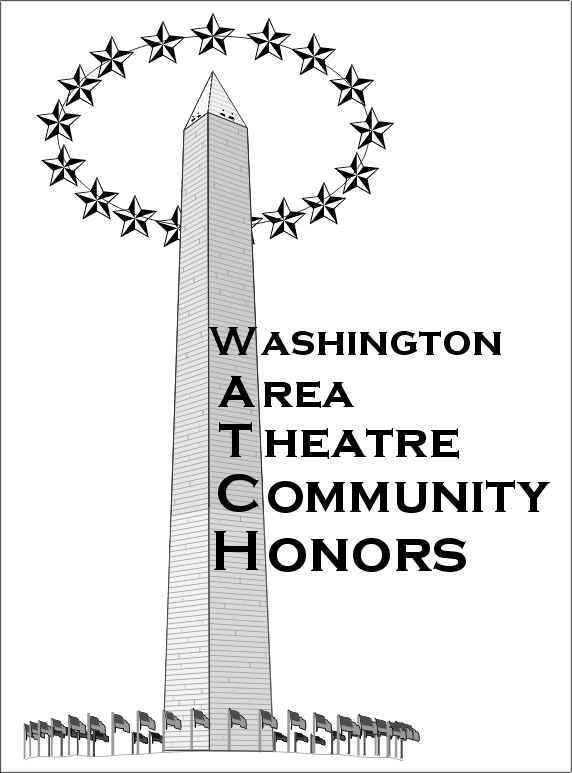 Port Tobacco Players is proud to be a charter member of the Washington Area Theatre Community Honors. www.washingtontheater.org
Director's Note
75 years is an amazing accomplishment. For live theatre to exist in a small community for such a long amount of time is truly remarkable. We owe this success to the talent that continues to grace our stage, to the technicians who build and create, and of course to you, our loyal patrons.
As we embarked on the journey of planning this anniversary celebration, our goal was to honor our traditions, showcase our talents, and above all, express a heartfelt thank you to our audiences. This show is a love letter to the community that has supported us throughout the years.
Unlike a typical production with a script, a score, and clear expectations, this was a blank slate. The only guideline was to include songs from musicals that the Port Tobacco Players had produced in the last 75 years. Each song was carefully selected specifically to suit the people who auditioned for this special occasion.
For the three of us this experience has been a great joy and a labor of love. Countless hours were spent together, cultivating this production and we hope you enjoy each and every moment. Thank you for being here to celebrate our 75 years. Here's to another 75!
Becky Norris Kuhn Tara Waters
Directors
Brian Kuhn
Music Director
SPECIAL THANKS
Jason Klonkowski for photography, Kathy Mead for props help, Joey Schrum as the drum substitute, Will Derr as the keyboard substitute and for acquiring music, Steve and the Waters boys for support, the Kuhn girls for their support, Sarah Gravelle for the plant, Josh Cockerham for the rehearsal tracks, the volunteer box office staff and ushers, and all who helped us after the program went to print. A special thank you to Becky Kuhn, the Productions Chair, and the entire Board of Directors; and many people who helped along the way.
Production Crew
Producer. . . . . . .Connie Murphy
Directors. . . . . . . Becky Norris Kuhn, Tara Waters
MusicDirector. . . . . . . BrianKuhn
Choreographer. . . . . . . Kaitlin Branham
Stage Manager/Asst. Producer. . . . . . . Christina Murphy
Assistant Stage Manager. . . . . . . Caitlyn Murphy
Set Design. . . . . . . Chip Murphy, Mike O'Shields, Becky Norris Kuhn
Set Construction. . . . . . . Chip Murphy, Mike O'Shields
Set Artistic Coordinator/Set Painting. . . . . . . Mike O'Shields
Paint Crew. . . . . . . Chip Murphy
Properties/Set Decoration. . . . . . . Becky Norris Kuhn Chip Murphy, Christina Murphy, Connie Murphy
Lighting Design/Operator. . . . . . . Tommy Scott
Sound Design/Operator. . . . . . . Rory Daetwyler
Sound Technicians. . . . . . . Jason Klonkowski, Nathan Daetwyler
Costumes Design. . . . . . . Janice Nash Sagers, Carol Russell
Costume Construction Crew. . . . . . . Diana Hancock, Quentin Nash Sagers, Bill Smolter
Makeup & Hair Design. . . . . . . Becky Norris Kuhn, Tara Waters
Makeup & Hair Crew. . . . . . . Caitlyn Murphy
Special Effects. . . . . . . Craig Hower, Tessa N. Silvestro
Program Design. . . . . . . Connie Murphy
Logo Design. . . . . . . Gabrielle Benton
Song List
Act One
Good Morning . . . . . . . . . .Ben, Isaiah, Liza, Ensemble
Singing in the Rain
You Can't Get a Man with a Gun . . . . . . . . Amanda
Annie Get Your Gun
Fugue for Tinhorns . . . . . . Bradley, Josh, Justin
Guys and Dolls
Someday . . . . . . . . . . .Female Ensemble
The Wedding Singer
If I Can't Love Her . . . . . . . . . . . Kyle
Beauty and the Beast
My Favorite Things . . . . . . . . Dari
The Sound of Music
Happiness . . . . . . . . . . . . . . . . . . . . . Ensemble
You're a Good Man, Charlie Brown
Put on a Happy Face . . . . . . . . . . . Jing Xi
Bye Bye Birdie
Lily's Eyes . . . . . . . . . . Isaiah, Justin
The Secret Garden
Giants in the Sky . . . . . . . . . . Josh
Into the Woods
Never Fall in Love with an Elf . . . . . . . . . . .Katie
Elf the Musical
Stepsister's Lament . . . . . . . . . . .Courtney, Jillian
Cinderella
Oh Bless the Lord . . . . . . . . . Kristina, Ensemble
Godspell
On the Street Where You Live . . . . . . . . . . . Bradley
My Fair Lady
Hard Candy Christmas . . . . . . . . . . . . . . Liza
The Best Little Whorehouse in Texas
Always Look on the Bright Side of Life . . . . . . . . Ensemble
Spamalot
There will be one fifteen minute intermission between acts.
Song List (cont)
Act Two
Need a Little Christmas . . . . . . . . . . Ensemble
Mame
I'm in Love with a Wonderful Guy . . . . . . . . . Jillian
South Pacific
Heart . . . . . . . . . . . . . .Male Ensemble
Damn Yankees
It's De-lovely . . . . . . . . . . . . . . Bradley, Kristina
Anything Goes
Being Alive . . . . . . . . . . . . Isaiah
Company
Together Wherever We Go . . . . . . . Dari, Jing Xi, Katie
Gypsy
Grow For Me . . . . . . . . . . . . Ben
Little Shop of Horrors
Easy Street . . . . . . . . . Amanda, Melina
Annie
I Can Hear the Bells . . . . . . . . . . Courtney, Dari, Jillian, Katie
Hairspray
All Er Nothing . . . . . . . . . . Kyle, Liza
Oklahoma
Gethsemane . . . . . . . . . . . . Justin
Jesus Christ Superstar
Life I Never Led . . . . . . . . . . Melina
Sister Act
Lida Rose . . . . . . .Brian, Isaiah, Jing Xi, Kristina, Kyle
Music Man
White Christmas . . . . . . . . Ensemble
White Christmas
I've Got My Love to Keep Me Warm . . . . . Ensemble
White Christmas
Meet the Company
Liza Arnold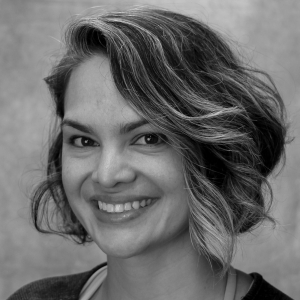 Liza is a 2005 recording artist and Charles County educator. She sings at church and has lived in Charles County for 18 years. She is happy to be re-joining PTP for her second production. She previously sang in the 2021 show All Together Now. With the encouragement and support of her loving husband, Eric and her three children, Annie, Landon and Autumn, she is taking the stage once again. Liza thanks God for her talent, her family for believing in her and the PTP production team for their friendship and support.
Kim Bessler
Emcee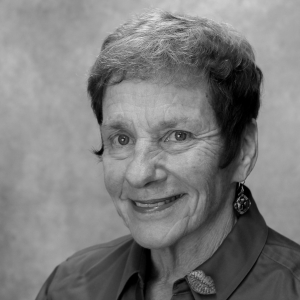 Kim has been blessed to be a part of the Washington Area Theater Community, and especially Port Tobacco Players, for over 25 years. She has learned much from the wonderful casts/crews with whom she's collaborated and is living proof of the adage that..."It's not where you go... it's who you meet along the way."
Courtney Camden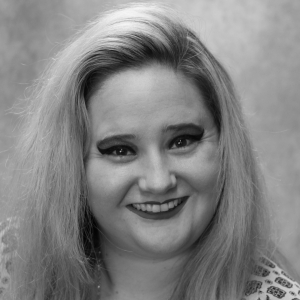 Courtney is a DC based writer / actress. Recent credits include Godspell, Catch Me If You Can, Sister Act, Clue: The Musical, & Cabaret Takes a Holiday.
Jillian Daniel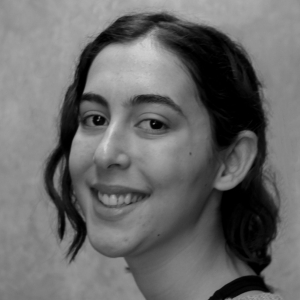 Jillian is currently a junior at Thomas Stone High School. She is excited to be in her first show at PTP and endlessly grateful for this opportunity. Her most recent musical production was with Charles County All County Theater where she portrayed Maggie in A Chorus Line. She would like to thank her parents for driving her to all the rehearsals.
Bradley Evans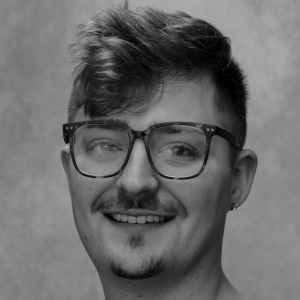 Bradley is very excited for his third performance on PTP's stage! You may have seen him in his previous performance as Cogsworth in Beauty and the Beast or Male Ensemble in Hello Dolly. He currently works as an engineer for PAX River while performing where he can. Bradley would love to thank his friends and family for supporting this amazing opportunity! Enjoy the show!
Kristina Faison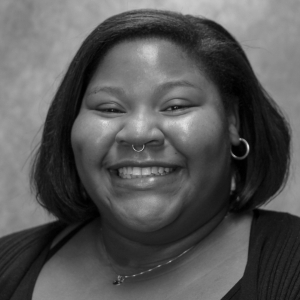 This is Kristina's first time working with the Port Tobacco Players. She's very excited to have been given this opportunity to perform with all of her wonderful cast members. You may have last seen her further south on the Newtowne Players stage as Pearl in These Shining Lives, or her costume work with Into the Woods. She would like to thank her family and friends for all their continued support. Enjoy the show!
Mike Gahan
Emcee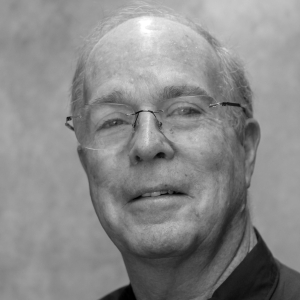 Mike became involved with The Port Tobacco Players in 1996 when he thought he was merely going to be the chauffeur for his daughter, Erin. Since then, he has become involved in dozens of productions both on stage and behind the scenes. He is the current Business Manager. Much love and thanks to Debbie.
M. Justin Hancock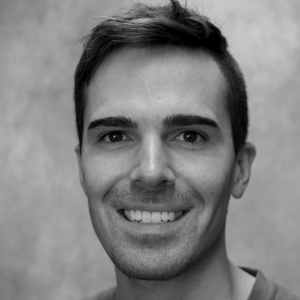 Justin is thrilled to be a part of another PTP production surrounded by such talent. Previous PTP appearances include The Dentist in Little Shop of Horrors and Tobias Ragg in Sweeney Todd. Other credits include Canada's Opera on the Avalon, Sweeney Todd. New York Loft Opera - Rossini's Otello and Verdi's Macbeth. Thank you to everyone who continues to support local theatre and the arts. Love to all and Happy Holidays!!
Amanda Hastings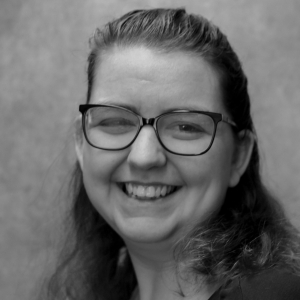 Amanda is excited to be participating in her fourth show at Port Tobacco Players! She has recently been seen in Ragtime (PTP - Emma Goldman), as well as in the ensembles of Hello Dolly (PTP), Once Upon a Mattress (PTP) and RENT (CSM). When not participating on stage, she teaches Chemistry at Henry E. Lackey High School, where she also directs the a cappella group and music directs the school musicals. She sends her love to her girlfriend, roommate, friends, and family and wants to thank them all for putting up with her crazy schedule.
Jing Xi Qin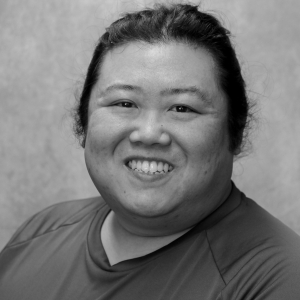 Jing Xi is honored to be apart of this show to celebrate PTP's 75th anniversary of musical theater. This is Jing Xi's 8th musical production at PTP! His first show was in 2018, Jesus Christ Superstar. He was recently in Ragtime as Henry Ford and several other characters. He is ecstatic to share the stage with this talented cast and hopes you enjoy the show. Jing Xi thanks all of his friends and family that come to see and support the show.
Kyle Rappe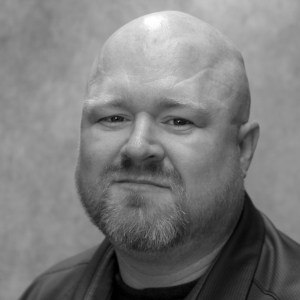 Kyle is a lifetime member of PTP. He has been in, directed and teched for several productions since his first which was Oklahoma in 2015. But he has never been happier or more fulfilled than he has been in this production directed by two of the most fantastic directors he has ever worked with, and who wrote his amazing bio.
Melina-Rose Raynes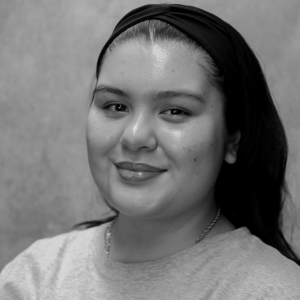 Melina-Rose aspires to become an actress in either film or theater. Melina-Rose has starred as Dragon in Shrek the Musical, Thomas O'Malley in Aristocats, Ursula in The Little Mermaid, a Dancer in Footloose the Musical, Junie B. Jones in Junie B. Jones is Not a Crook, Martha Cox in High School Musical and most recently in the Hello Dolly ensemble. She has loved singing and dancing since she was a small child and has always felt comfortable in a theatrical setting. She has been truly blessed by Jesus Christ to be able to perform and share her talents with everyone. She hopes that a career in theater will give her an avenue to not only share her testimony but also show the Lord's love to others and ultimately give Him all the glory. "Every good and perfect gift is from above, coming down from the Father of the heavenly lights, who does not change like shifting shadows" (James 1:17).
Katie Sheldon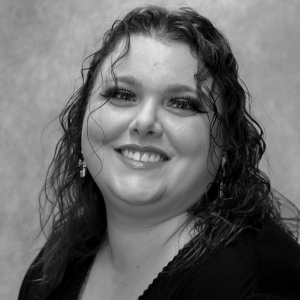 Katie has performed at PTP since she was 6 years old. Her favorite shows have been Seussical the Musical, West Side Story, and Beauty and the Beast. You may have seen her most recently in Elf the Musical as Deb, Once Upon A Mattress as a Lady in Waiting and the Nightingale, Ragtime as an ensemble member or Jenny in Death of a Salesman. Katie gets to share her love of music in her career as an Educational Representative with Music & Arts for Southern Maryland. Katie thanks her family and friends for their support, especially her mom Susan, and to everyone for coming to see the show!
Benjamin Simpson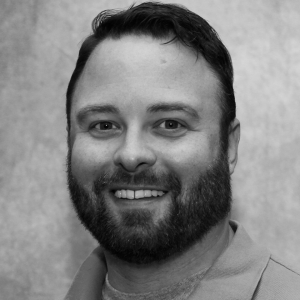 The first live show I ever saw was at PTP in the late 80s. That experience ignited a fire and passion in me that would become a lifelong obsession and career. I was in my first production at PTP in the early 90s (WEE PALS) and was in the early years of Encore Kids. I continued to perform at PTP until attending college and majoring in Musical Theatre and Dance. Upon moving back to Southern Maryland I returned to PTP. In the past 10 years I have performed in, directed, and/or choreographed over 40 productions here. This theatre has become a second home and I have met my closest and dearest friends under these stage lights. I thank all the mentors I have worked with throughout the years and I am blessed to be able to impart the knowledge they taught me to the next generation of artists. Thank you for supporting live theatre. I can't wait to see what we accomplish in the future.
Josh Smith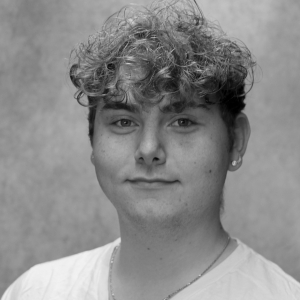 Joshua is thrilled to be back this holiday season to celebrate Port Tobacco's 75th anniversary. Joshua is native to the SOMD area and is a sophomore at St. Mary's College of Maryland. Joshua is no stranger to the stage. You may have seen him in PTP's productions of Ragtime, The Christmas Schooner, James and the Giant Peach, and Elf The Musical. He was also a part of the St. Mary's Summerstock program participating in their productions of Joseph and the Amazing Technicolor Dreamcoat (Kids Choir), Disney's The Little Mermaid (Ensemble), Mary Poppins (Teddy Bear) and Newsies (Tommy Boy). Apart from participating in theater, Joshua enjoys reading and writing as well as going to concerts. He would like to thank his family and friends for their continuous support. Sit back, relax and enjoy the show!
Isaiah Wilson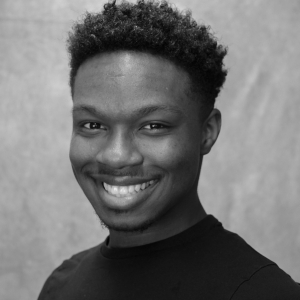 Isaiah is thrilled to celebrate PTP's 75 years of Community Theater! His first production here was back in 2018 as John Carter in A Christmas Carol in Washington. Several years and production seasons later, Isaiah has been in 7 productions here including Hello Dolly! (WATCH Nominated Outstanding Musical, Outstanding Ensemble), Disney's Beauty and The Beast (WATCH Nominated Outstanding Ensemble), and Elf, The Musical. He was last seen as Coalhouse Walker Jr. in the timeless classic Ragtime where he received a multitude of accolades from his peers, colleagues and PTP members. Isaiah finds joy in storytelling, and hopes you enjoy the story of 75 years of Port Tobacco Players.
Dari Wortham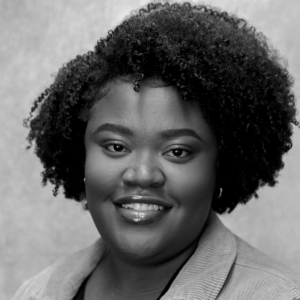 Dari is excited to perform in a PTP production for the very first time! As a newcomer, she is grateful to have been so welcomed and supported by the amazing cast and crew. Dari would like to thank her family and her friends for their continued love and encouragement. She hopes everyone enjoys the show!
Kaitlin Branham
Choreographer
Kaitlin has been involved with PTP since 2014. She has been in many shows including Annie, Sister Act, and Guys and Dolls. Kaitlin has danced for 20 years and taught for 8. She currently teaches at B. Funk Dance Company in La Plata. She is thankful for the opportunity to be a part of this production crew and this theater.
Rory Daetwyler
Sound Design/Board Operator
Rory is a recent addition to the PTP family. Some of her past sound operation work has included shows such as PTP's production of Hello, Dolly! (2023) and You Can't Take It With You (2023). Rory is a full-time student at La Plata High School. No matter the position, Rory loves all that she does for PTP.
Nathan Daetwyler
Sound Technician
Nathan has been a member with PTP for 8 years. Some of his past operation and design work has included various PTP shows such as Move over Mrs. Markham (2020), The Curious Incident of the Dog in the Nighttime (2022),and his most recent project: Ragtime (2023). He also volunteers his time helping local schools, as well as the Charles County Fairgrounds with their sound systems. Nathan is an engineering student at UMD. From sound design to acting, he loves all that he does for PTP.
Jason Klonkowski
Sound Technician
Jason has many talents beyond sound design, including program design, video design and photography. He has also taken on- stage roles, most recently appearing as Mr. Kirby in PTP's You Can't Take It With You. Jason is a member of the PTP Public Affairs Committee.
Brian Kuhn
Music Director
Brian is music directing his 5th show at PTP. His music directing credits include Ragtime (2023), Little Shop of Horrors (2022), Working (2021) and Godspell (2014). Brian arranged the music with his wife for PTP's Twelfth Night in 2023. Brian obtained a music education degree from Salisbury University and is currently the choir director at St. Charles High School in Waldorf, MD. In 2021, he was named Charles County Public School's finalist for Washington Post Teacher of the Year. Brian is excited to be leading the music for this celebration of PTP history. He would like to thank his supportive family, wife Becky, and daughters Josie and Delaney.
Caitlyn Murphy
Assistant Stage Manager
Caitlyn is excited to participate in her second show at PTP. She was a dresser and was on the Makeup & Hair Crew for Ragtime this past summer. She was involved in theatre and dance in high school. She was in the ensemble for Thoroughly Modern Millie, The Lion, The Witch and The Wardrobe, and Mary Poppins at McDonough High School. She was also a competitive dancer for Dream's Studio of Dance. She is excited to get involved in theatre again and would like to thank her family for their support.
Chip Murphy
Set Construction
Chip's first involvement with PTP was assisting with set construction for Guys and Dolls in 2019 (WATCH Nominated). Since then, he has assisted or led set construction for several PTP shows including Ragtime, Hello, Dolly! (WATCH Nominated 2022), Beauty and the Beast, Little Shop of Horrors, Tiny Tim's Christmas Carol and Elf the Musical. Chip has assisted or provided oversight in the area of set construction for McDonough High School (MHS) Drama Department since his daughters became interested in theatre there in 2014. From 2015 to the present, Chip has been the Technical Director for MHS shows overseeing technical crews preparing for shows, assists with set construction as needed and overseeing the running crew during shows. Some of his favorite MHS memories are from Mary Poppins, In The Heights and Band Geeks. Chip would like to thank his wife, Connie, and his three daughters, Caitlyn, Christina and Cassie for their continued support.
Christina Murphy
Stage Manager/Assistant Producer
Christina is excited to participate in her second show at PTP and to take on a leadership role. Christina was involved in theatre throughout high school where she was Stage Manager for McDonough High School's productions of High School Musical, Peter and The Star Catcher, Seussical the Musical and Midsummer Night Jersey. Prior to those shows, she was Properties Crew Head for various main stage and one act shows. Christina graduated with a BS degree in biology from The Pennsylvania State University in 2022 and is employed as an Pre-K Special Educational Instructional Assistant at Walter J. Mitchell Elementary School. She plans to obtain her Master's degree in early childhood education. She would like to thank the amazing cast, crew, and directors for all their very hard work. She would also like to thank her family for the endless support and encouragement. She hopes you enjoy the show!
Connie Murphy
Producer/Program Design
Connie's most recent involvement with PTP was as Producer for Ragtime this past summer. Previously, she was produced Hello, Dolly (WATCH Nom Outstanding Musical), involved with props and program design for PTP's Beauty and the Beast, produced Tiny Tim's Christmas Carol, and assisted with Properties/Set Decoration for PTP's Little Shop of Horrors and Guys and Dolls. Connie has worked behind the scenes for McDonough High School (MHS) Drama Department since 2014 and she continues to be Producer there since 2018. Her favorite MHS memories are from Mary Poppins, In The Heights and Band Geeks. Connie would like to thank her husband and three daughters for their continued support and she hopes you enjoy the show.
Michael O'Shields
Set Design / Set Artistic Coordinator/Set Construction/Set Painting
Michael is a local artist whose sole PTP acting credit was In Christmas Carol in Washington, but he was part of an amazing paint team that won the 2019 Watch Award for "Outstanding Set Painting" for PTP's production of Guys and Dolls. From 2016-2020 Michael built and painted sets for St. Mary's Ryken Theatre Department highlighted by Thoroughly Modern Millie, Hello Dolly, The Miracle Worker, Seussical and The Little Mermaid. His most recent work includes PTP's Ragtime (2023), The Little Shop of Horrors (2022), Beauty and the Beast (Watch Nominated 2022), and Hello Dolly (Watch Nominated 2022). He would like to thank his Wife Brandy, and The Kid (Katie) for their continued support and encouragement. He does not thank Chip for dragging him on another crazy adventure...You can follow his work at www.geekburning.com
Carol Russell
Co-Costume Designer
Carol has been on the stage a few times since her debut in 2015; however, she spends most of her time at PTP as a seamstress and has costume directed Hairspray, Blithe Spirit, James and the Giant Peach, Guys and Dolls, and Little Shop of Horrors. Costuming is a team effort. Production team vision, stock pulls, builds, buttons . . . every detail is important. The magic happens when the tech and backstage crews, musicians, and actors bring the stitching to life. Infinite appreciation to each and every volunteer and to our audiences.
Janice Nash Sagers
C0-Costume Designer
Jan has been a member of Port Tobacco Players since 2010 when she joined The Producers ensemble. In 2014, she was onstage again as Mrs. Pugh in Annie. Jan is more comfortable off stage and has been an integral part of the costume crew and dressers. She has previously produced Twelfth Night and co-costume designed Little Shop of Horrors. Her resume for costume work includes: The Westing Game, Hairspray, White Christmas, Sister Act, James and the Giant Peach, Boeing, Boeing, Guys and Dolls, All Together Now, Beauty & the Beast, Hello, Dolly & Ragtime. In addition to representing the PTP Board of Directors as Costume Committee Chair, Jan balances the many hats of a costumer when she is involved in a production: Design, fitting, sewing as well as managing the very busy job backstage as a dresser and tending to the never-ending laundry. She sends love to her husband, Matt, her 4 sons, 3 grandchildren & her bonus grandchildren.
Tommy Scott
Lighting Design/Board Operator
As a wee lad Tommy's love for Community Theater began because of his family's involvement at the District Heights Theater of the Arts. It was a wonderful experience which continues today. Light design for local community theaters includes TCP (Into the Woods, Jekyll and Hyde, The Scarlet Pimpernel, Little Shop of Horrors); TAP (Sweeney Todd, Damn Yankees); LTA (Grey Gardens). This is Tommy's 11th season and 39th show here at PTP. Favorites include Into the Woods, The Who's Tommy, Sister Act, Catch Me If You Can, Next to Normal, Deathtrap, and You're a Good Man, Charlie Brown, MacBeth, Little Shop of Horrors, Beauty and The Beast and Ragtime. WATCH nominations: The Sound of Music (PTP), Brighten Beach Memoirs (PTP), Dixie Swim Club (PTP), Blithe Spirit (PTP), 1776 (PTP), Christmas Schooner (PTP). WATCH Awards: Fiddler on the Roof (PTP), Spamalot (PTP), and MacBeth (PTP). Tommy is grateful to his husband Michael for understanding that all life ceases to exist during tech weeks.
Josh Cockerham
Keyboard
Josh is returning to the PTP pit after performing in Ragtime this past summer. He has previously accompanied eight musicals at Grace Christian Academy, and he has served as the accompanist for the Chesapeake Choral Arts Society since 2016 as well as Southern Maryland's Arts4All Singers since 2022. He is the Director of Music at Marbury Baptist Church. Josh and his wife live with their sons, Caleb and Carson, in LaPlata.
Tim DeLoache
Drums
Tim has played drums for most of the PTP musicals since 2001. He also plays drums for CSM's Solid Brass big band and the Pax Rats. He is a retired Navy Captain and currently a Navy consultant. Tim and Lori have four children and four grandchildren.
Nicholas Marco
Bass
Nick hopes you enjoy the show!
Joe Scrittore
Guitar
Joe is very excited to be a part of this special production. He has had the pleasure of playing in the orchestra for Ragtime and Little Shop of Horrors at PTP as well as many shows with the Newtowne Players. When not at the theater, he enjoys spending time with his family and playing sports and chess.