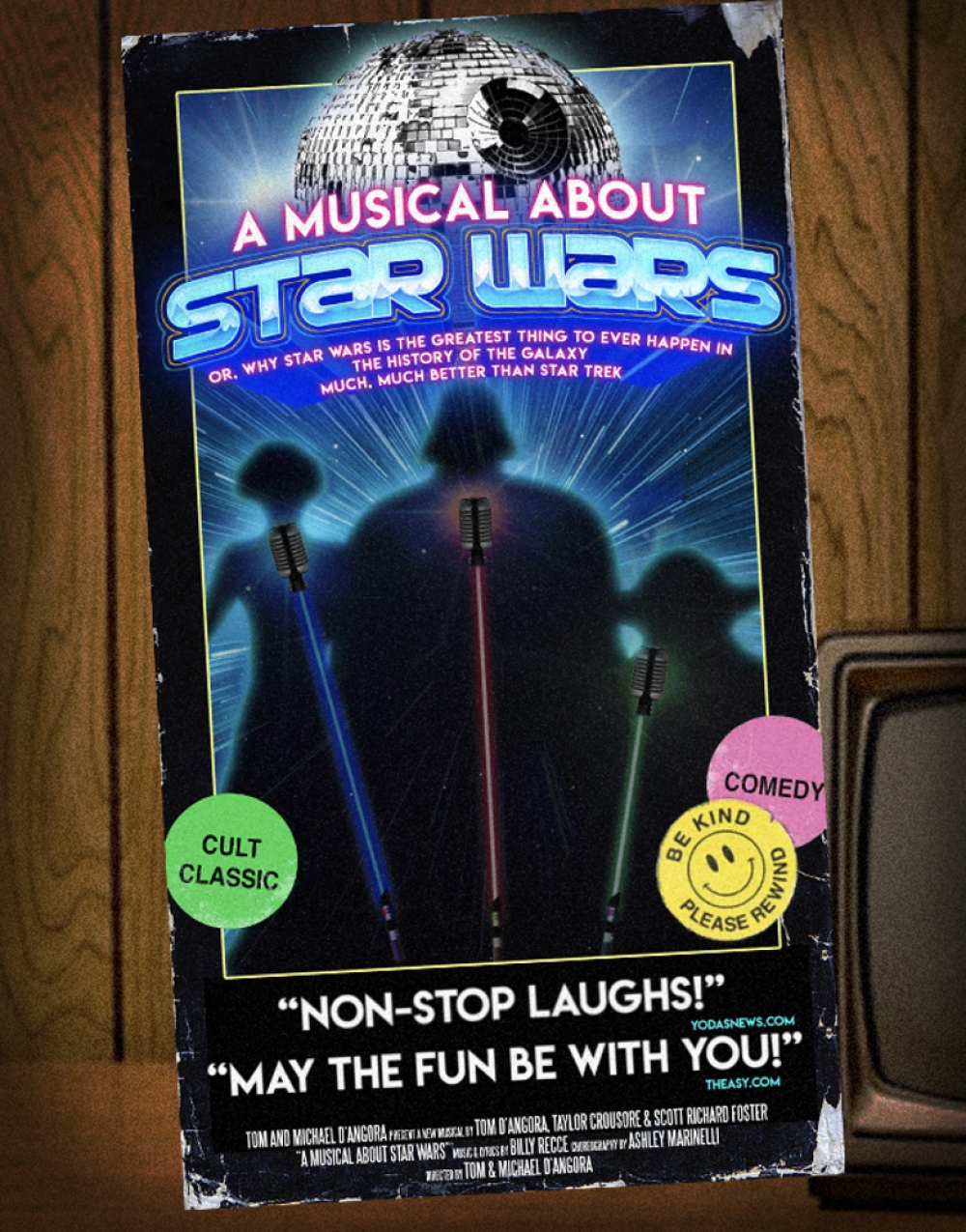 Tom and Michael D'Angora Present

A Musical About Star Wars

Or, Why Star Wars is the Greatest Thing to Ever Happen in the History of the Galaxy. Much, Much Better Than Star Trek

at The

V

Theater

The Miracle Mile Shops at Planet Hollywood

Written by
Tom D'Angora, Taylor Crousore, and Scott Richard Foster

Music and Lyrics by

Billy Recce

Choreography by

Ashley Marinelli


Stage Managed by

Ben Cohen

Co-Produced by

Sam Arce, Christine Gonzales-DeJohn, Ray DeJohn, Dawn Luebbe, Thompson Mancuso, Syreeta Molsberry, Nick Padgett

Associate Producers

Laura Z. Barkett/Theatre Nerd Productions, Anthony Bellezza, Perri Gillon, Marc Goldberg, Maggie Klaus, Jeffrey J. Neuman, Reneé O'Banks, Albert Pero. Christina Tarvers and Sharon Weiss/Tweiss Productions

Starring

Taylor Crousore


Carly Sakolove


Gregory Sullivan


Directed by

Michael and Tom D'Angora
Follow Us:
What We're Going to Sing
A Musical About Star Wars
The Rules Song
The X-Wing Effect
Anakin
Always More to the Story
We Got Leia
Be The Change That You Wish to See in the Galaxy
The Finale
The Jedi (the cast)
Dylan Hartwell
Understudy
The George Lucas Types (the creators)
Tom D'Angora
Writer, Producer, Director
Michael D'Angora
Producer/Director
Ashley Marinelli
Choreographer
Billy Recce
Music and Lyrics
Brendan McCann
Props (and several costumes)
Dustin Cross
Several Costumes
Meet The Jedi
Taylor Crousore
Scott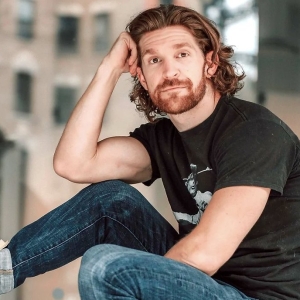 Taylor co-wrote the book and starred as Taylor in the original Off-Broadway production of A Musical About Star Wars. But, he aged out of playing himself. So, now he's playing Scott. Othe Off-Broadway credits include The Blueprint Specials at the Public's UTR Festival, Forbidden Broadway: Comes Out Swinging!, and NEWSical The Musical! Regional credits include Beauty and the Beast (Gaston), Peter Pan (Captain Hook), The Music Man (Harold Hill), and Angels in America (Joe Pitt). TV: "The Friday Zone" and "America's Got Talent." He never made it to air though because Simon Cowell made him feel so belittled in front of hundreds of people, which brought back all of his severe social anxieties he had previously conquered. After a lot of crying and a lot of therapy, Taylor is very excited to get back on the stage doing what he loves. Let's just hope he doesn't have another breakdown.
Greg Sullivan
Taylor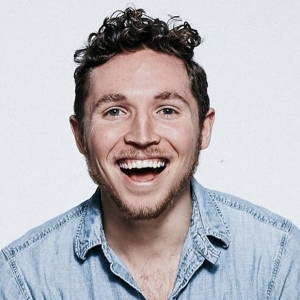 Greg Sullivan is thrilled to be playing Taylor opposite Taylor. He is a NYC-based actor, born and raised in the Princeton area of NJ. He honed his craft at Vassar College and the Moscow Art Theatre School. He co-created a new cabaret called Three Men and a Baby Grand that's gone from New York to Provincetown, and back. He originated the role(s) of Marie in Dave Malloy & Rachel Chavkin's musical Haarlem Berlin at The Powerhouse Theatre, and Ethan in Hartwell & Gammerman's new work Rager! Other favorite credits include playing a monkey in Seussical (Nat'l Tour), a rabbit in The Velveteen Rabbit (Atlantic Theatre), and a naked boy in Naked Boys Singing! (Off B'way). Huge thanks to his family, his D'Angora family, and his Dylan for always believing in him.
Carly Sakolove
Emily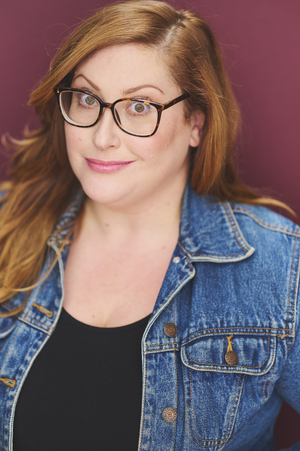 Hailing from Boston, MA, Carly is now officially a New Yorker as she has been a working actor in NY for 15 years now! She played Rosie in Broadway National Tour of "Mamma Mia!" and Ethel Merman in the premiere of "The Book of Merman" Off Broadway. She also played Betty Jean in the Off Broadway revival of "The Marvelous Wonderettes!" and has been a part of the cast of NEWSical the Musical for 10 years! Carly's viral Youtube video "Broadway Divas Send in the Clowns" featuring her celebrity impersonations, prompted her cabaret career in NYC and at sea. This year, you can watch Carly as Georgia on the season finale of Netflix show "The Watcher" and as Mrs. Norman Maine in Joanna Gleason's new film, "The Grotto." Boston Conservatory graduate.
G.U.I.L.
G.U.I.L.
Stands for Greatest Ultimate Intelligent Lifeform. He's a droid we're building and all the girlies say he's pretty fly for a jedi.
Dylan Hartwell
Understudy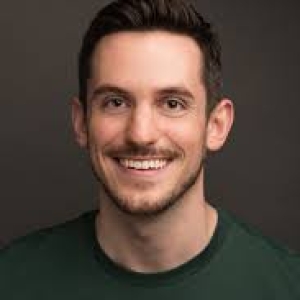 Dylan Hartwell is an NYC-based writer and actor. He is a graduate of NYU Tisch with degrees in both Screenwriting and Drama. As artists-in-residence with The New Works Lab at Stratford, he and collaborator Benny Gammerman have had original musicals produced through Barrington Stage, New York Theatre Barn, and La Jolla Playhouse. Favorite acting roles include "Fabrizio" in The Light in the Piazza (Carbonell Award Nominee) "Chris" in Hands On A Hardbody, and "Rocky" in the Rocky Horror Show. Most recently, Dylan co-created "Three Men and a Baby Grand" with husband Greg Sullivan & Brandon James Gwinn, which is nominated for a Glam Award under the "best cabaret". His concept album RAGER! is available to stream on all music platforms.
Tom D'Angora
Writer, Producer, Director
Tom D'Angora is a Emmy and Tony nominated theater producer, director, and writer. Most recently he was on the production team for the critically acclaimed Broadway Revival of Caroline, or Change and the Broadway bound Barry Manilow Musical Harmony, as well as productions of Naked Boys Singing and NEWSical The Musical in Las Vegas. For over a decade Tom served as lead producer for NEWSical The Musical, which is the 3rd longest running musical revue in history and has been the recipient of an official Proclamation from the Mayor, the Senate, and the Speaker of the NY City Council. A New England native, Tom first made waves in NYC as a singer and comedian, winning the Backstage Bistro Award for Best Musical Comedy for his one man "extravaganza", Divas I've Done, a show that payed tribute to the incredible women he looked up to. The show played sold-out runs in NYC and LA for over two years. In 2005 D'Angora became the youngest lead producer in New York to be at the helm of a major commercial production, A Broadway Diva Christmas. Other New York theater credits include: A Musical About Star Wars (produced/directed/written by), The Marvelous Wonderettes (produced/directed), Naked Boys Singing (produced/directed), ICONS (produced/directed/conceived), Back in Pictures (Produced/directed/conceived), and the first family musical about disability, inclusion, and kindness Addy & Uno. Tom has served as producer/director to countless plays, films, albums, concerts, special events, and television shows. Currently, Tom is serving as head writer and executive producer for the new LGBTQIA+ series MÉLANGE, starring Morgan Fairchild, which the press has dubbed "Gay Dynasty". A proud political activist, Tom worked on both of Hillary Rodham Clinton's historic campaigns for President, proudly serving on the Grassroots team, the Advance team, and the LGBT Outreach team. In 2021, along with his husband, Tom volunteered his time to help several local theaters and businesses in danger of closing due to the pandemic stay afloat. In just six months Tom produced/directed 6 virtual fundraisers, with over 700 notable stars of stage, screen, and beyond and raised 1.5 million dollars and made sure The West Bank Café, Birdland Jazz Club, The York Theater, Stonewall, The Labryinth Theater, and The Theater World Awards survived the pandemic. Tom is a verified Twitter and Instagram influencer. He has been nominated for a Tony award, 2 Emmy awards, 5 Drama Desk awards, an Outer Critics Circle award, a drama league award and has won 3 Off Broadway Alliance awards, a Backstage Bistro Award, a MAC award, and 2 Broadway World Awards. In December of 2021, Tom was given a Human Rights award for his activism and Senator Brad Hoylman Proclaimed 12/12/21 Tom and Michael D'Angora Appreciation day in NYC's legendary theater district. For more info visit www.TomDangora.com
Michael D'Angora
Producer/Director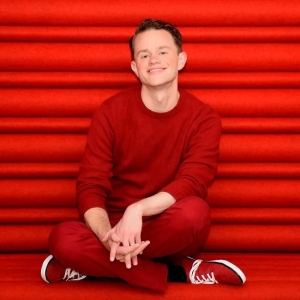 Michael is an Emmy and Tony nominated director and producer based out of Manhattan. Most recently he served as a co-producer on the Tony nominated revival of Caroline, or Change and the Broadway-bound musical Harmony. During the pandemic, he and his husband Tom D'Angora, put together several high profile streaming benefits that saved several New York venues (West Bank Cafe, Birdland, The York Theater, and more), featured appearances by President Clinton, Secretary Clinton, Speaker Pelosi, Whoopi Goldberg, Patti LuPone, Audra McDonald, Clive Davis, Sting, Sean Penn, Nathan Lane, Amy Poehler, and many more. Off-Broadway he has directed the revivals of The Marvelous Wonderettes and Naked Boys Singing. Other Off-Broadway credits include A Broadway Diva Christmas, Back In Pictures, and Divas I've Done. Favorite directing credits include 'Til Sunday at The Hollywood Fringe Festival, A Kid Like Jake, Debbie Does Dallas: the musical, You're a Good Man Charlie Brown, various installments of The A-Train Plays (New World Stages), Women and Wallace, Killer Joe, and ICONS (Provincetown and NYC). Michael has produced, created, and/or directed solo shows and cabarets with Rue McClanahan, Ellen Greene, Mary Bond Davis, Christine Pedi, and The Kinsey Sicks. Michael served as executive producer on Ellen Greene's album In His Eyes and had a lot of fun teaming up with Michael West to create streaming concerts for Kenn Boisinger and collaborating with Christine Pedi for various YouTube videos.
Ashley Marinelli
Choreographer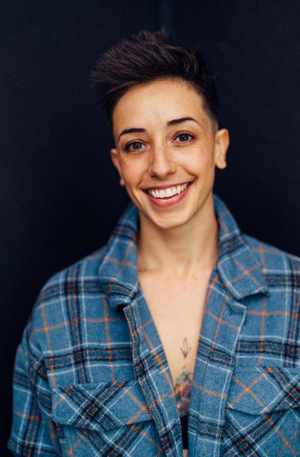 Ashley is an a IRNE Award winning, Broadway World Award Winning, KCCTF Award Winning and Helen Hayes Nominated choreographer, director and performer. She is a proud graduate of NYU's Tisch School of the Arts and the Salzburg Experimental Academy of Dance in Austria. As a performer, Ashley splits her time between the concert, commercial and musical theater worlds. Favorite performances include music videos for Justin Bieber and Mariah Carey, concerts with Ne-Yo, Lady Sovereign, Shakira, Shangela and events for X-Box, Wii, Rite Aid, Bloomingdale's, Macy's, The American Heart Association, Bose Headphones, Ray-Ban, and Cirque du Soleil. Choreographic collaborations include work with Susan Marshall, Jill Johnson, William Forsythe, Andrea Miller, Sidra Bell and Andy Blankenbuehler. Musicals include An American in Paris, Newsies, West Side Story, Mary Poppins, A Funny Thing...Forum, and White Christmas. She teaches master classes for dance conventions, and at both Broadway Dance Center and Peridance Capezio Center in NYC. Selected choreographic credits include Mystic Pizza (Engeman Theater), Stranger Sings: The Parody Musical (Off Broadway at the Players Theater, Winner of Broadway World's "Best Off-Broadway Choreography Award"), The True and Unquestionable Account of Dr. Joseph Snodgrass (World Premiere, Players Club NYC), Dorothy Parker: The Musical (Off-Broadway), Once Uponzi Time (World Premiere, McCarter Theater), All Underdogs Go to Heaven (feature film with Brooke Shields), Techies (World Premiere, Winner of Kennedy Center CTF's "Certificate of Merit for Outstanding Choreography" Award) and The Singularity Play (NYC Premiere), and most recently, A Musical About Star Wars at Planet Hollywood in Las Vegas. She is currently choreographing Suessical in PA. When she is not performing or creating, Ashley teaches at LIU Post, Broadway Dance Center, Peridance and various dance conventions. She lives in Brooklyn with her partner and her puppy.
Billy Recce
Music and Lyrics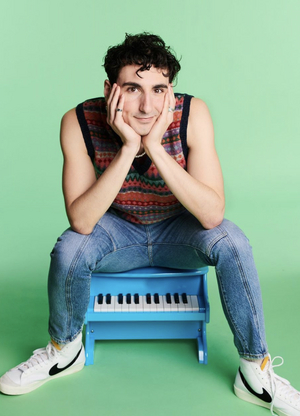 Billy Recce is a two time MAC Award winning NYC based composer/lyricist and singer/songwriter, most recently represented by the Billboard Charting Concept Album LITTLE BLACK BOOK, featuring 11 iconic women of Broadway stepping into the shoes of the former Hollywood Madam Heidi Fleiss. It is slated for production in 2023. Other shows include the music and lyrics of the Off Broadway hit musical A MUSICAL ABOUT STAR WASR (cast album on Broadway Records) and his queer, Chick-Fil-A Musical Satire FOWL PLAY, also production next year featuring RuPaul's Drag Race finalist Rosé. In addition, he is a prolific cabaret and concert artist, selling out various cabaret venues across the country. His songs have been heard internationally and at the Kennedy Center, Lincoln Center, Cadogan Hall, and more. His debut album THE PERKS OF BEING A SNOWFLAKE is streaming on all platforms. Other writing credits include the international headline making BALLOON BOY (for which he was the youngest writer ever selected for NYMF), DIMES DIMES (NY Theatre Barn, Theatre C, Fordham University), Additional Songs for NEWSICAL (Theatre Row), and The Birds and The BS with Jordan Roth (co-writing songs for Bernadette Peters, Mandy Patinkin, Laura Benanti and Titus Burgess). He is a recent artist in residence at the Orchard Project Greenhouse and his work has been performed at 54 Below, The New Amsterdam, Broadway in Bryant Park, Lincoln Center, The Tilles Center, The Kennedy Center, Signature Theatre, Ars Nova, The York Theatre, The Green Room 42 and beyond. Recently, he has been creating short form musical content on TikTok, amassing over 2 Million views in his first month on the app. He's a graduate of the Fordham University, and a member of the Dramatists Guild.
Brendan McCann
Props (and several costumes)
Dustin Cross
Several Costumes
Dustin Cross is a New York based designer who has been designing on and off Broadway and regionally for the last 10 years. His designs have received accolades such as "...Spot on Perfect" by Artes Magazine and "Excellent!" by The New York Times as well as other nods from many different publications. Cross who began his career on the stage transitioned into costuming after realizing that actor's and dancer's needs often weren't a designer's main focus. All of Dustin's designs pay close attention to making the actor comfortable while meeting the needs of the piece. Carnegie Hall, The American Airlines Theater, The Westside Theater and The Ogunquit Playhouse are just a few of the venues that have showcased Cross's work. Dustin continues to focus on maintaining the expectation his work commands while always trying to raise the bar by using different techniques and approaches to making a durable yet distinct design.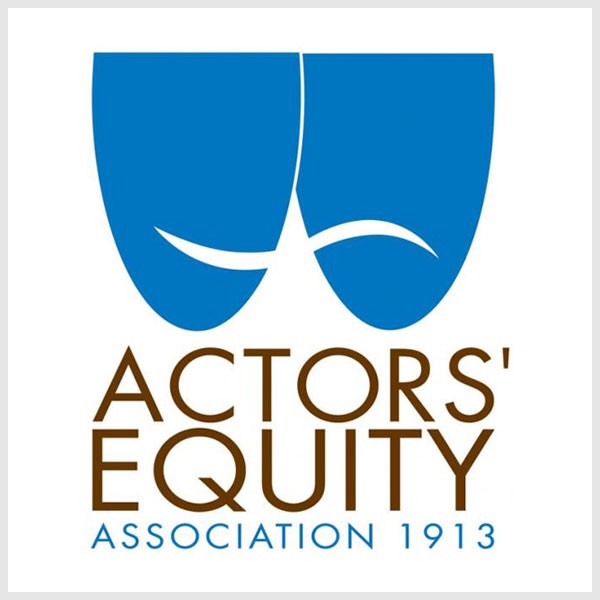 THE ACTORS AND STAGE MANAGERS EMPLOYED IN THIS PRODUCTION ARE MEMBERS OF ACTORS' EQUITY ASSOCIATION, THE UNION OF PROFESSIONAL ACTORS AND STAGE MANAGERS IN THE UNITED STATES.