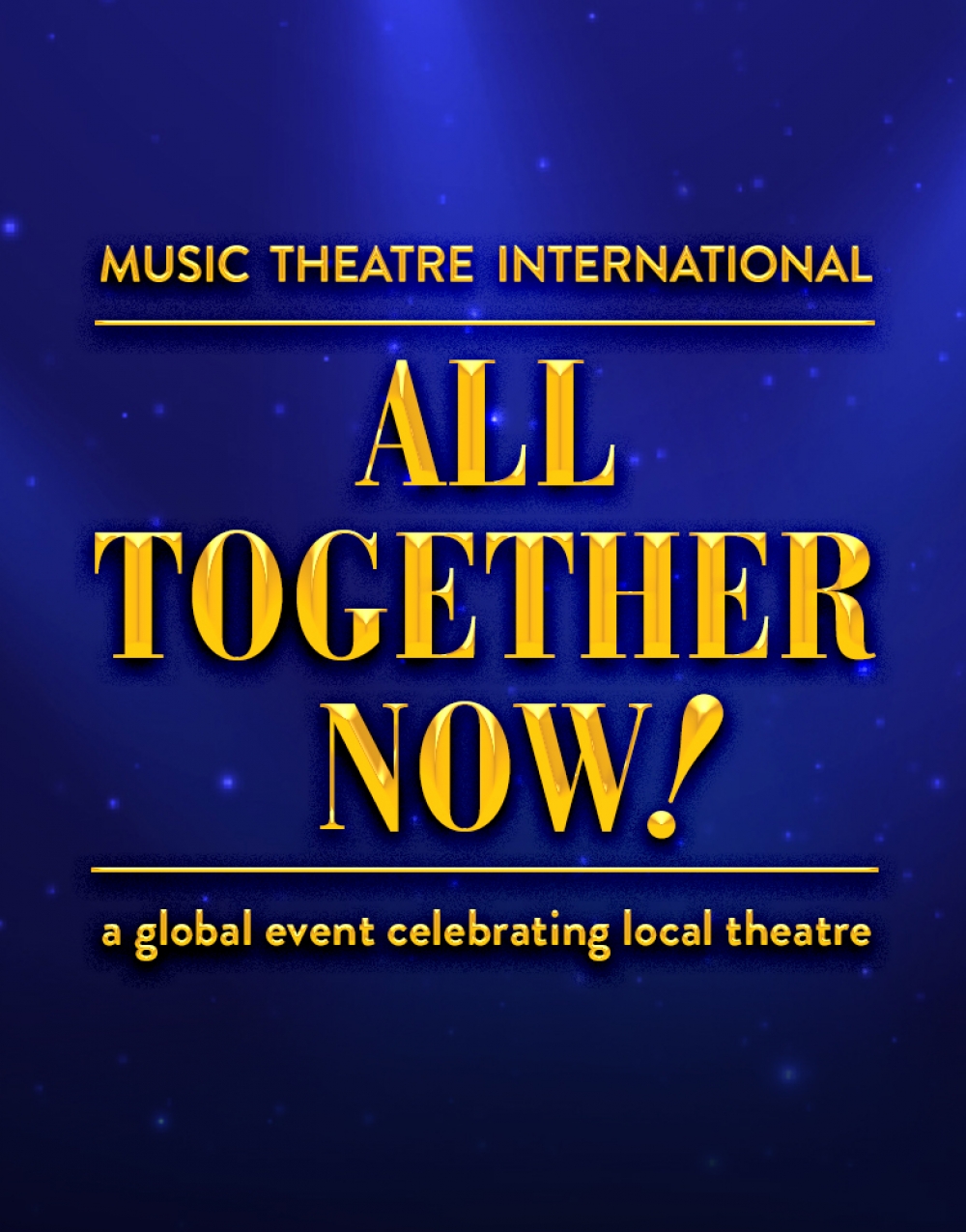 Fort Atkinson Community Theatre
Presents
MUSIC THEATRE INTERNATIONAL'S
ALL TOGETHER NOW!
— A Global Event Celebrating Local Theatre —
Featuring Songs by (in alphabetical order):
Lynn Ahrens • Kristen Anderson-Lopez • Benny Andersson • Billie Joe Armstrong • Howard Ashman • Sara Bareilles • Lionel Bart • Jerry Bock • Leslie Bricusse • Jason Robert Brown • Johnny Burke • Martin Charnin • Mindi Dickstein • Jack Feldman • Stephen Flaherty • Matthew Gerrard • Zina Goldrich • Green Day • Sheldon Harnick • David Hein • Marcy Heisler • Jason Howland • Herbert Kretzmer • Jonathan Larson • Alan Jay Lerner • Frank Loesser • Frederick Loewe • Robert Lopez • Alan Menken • Tim Minchin • Robbie Nevil • Anthony Newley • Benj Pasek • Justin Paul • Tim Rice • Irene Sankoff • Dick Scanlan • Claude-Michel Schönberg • Stephen Schwartz • Marc Shaiman • Richard M. Sherman • Robert B. Sherman • Glenn Slater • Stephen Sondheim • Charles Strouse • Jeanine Tesori • Björn Ulvaeus • Jimmy Van Heusen • Frank Wildhorn • Scott Wittman •
November 12-13, 2021
at
First United Methodist Church, Fellowship Hall, Fort Atkinson, Wisconsin
ALL TOGETHER NOW! is presented through special arrangement with Music Theatre International (MTI). All authorized performance materials are also supplied by MTI. www.mtishows.co.uk • www.mtishows.com • www.mtishows.com.au
Follow Us:
About
Theatres around the world unite this weekend to perform All Together Now! - A Global Event Celebrating Local Theatre. This worldwide event celebrates the return of live theatre and allows organizations to locally produce and perform an exclusive musical revue featuring songs from MTI's beloved shows. Participating organizations have been granted the unique opportunity to license as a fundraiser for their theatre and perform it live, live-streamed, or a combination of both over a four-day period from November 12 – 15, 2021.
Fort Atkinson Community Theatre is thrilled to open our season with this production. If you enjoy today's show (and we know you will), please show your support by giving generously.
Donations are accepted at the back of the house (cash, check, credit card), online, or by mail to FACT, P.O. Box 95, Fort Atkinson, WI 53538.
Songs
"Pure Imagination" from Charlie and the Chocolate Factory
Music and Lyrics by Leslie Bricusse and Anthony Newley, Book by David Greig
Performed by Tim Stachowiak and Grae Szabo
"Matchmaker" from Fiddler on the Roof
Music by Jerry Bock, Lyrics by Sheldon Harnick, Book by Joseph Stein
Performed by Madeline Buchta, Molly Ebel, and Amelia Teeter
"Back to Before" from Ragtime
Music by Stephen Flaherty, Lyrics by Lynn Ahrens, Book by Terrence McNally
Performed by Cathy Daly
"Gimme, Gimme" from Thoroughly Modern Millie
New Music by Jeanine Tesori, New Lyrics by Dick Scanlan, Book by Richard Henry Morris and Dick Scanlan, Original Story and Screenplay by Richard Morris for the Universal Pictures Film
Performed by Alexia Klein
"Spread the Love Around" from Sister Act
Music by Alan Menken, Lyrics by Glenn Slater, Book by Cheri Steinkellner and Bill Steinkellner, Additional Book Material by Douglas Carter Beane
Performed by Stephanie Aegerter, Molly Button, and Ensemble
Featured dancers: Tessa Fitzsimmons and Niina Konz
"Tomorrow" from Annie
Music by Charles Strouse, Lyrics by Martin Charnin, Book by Thomas Meehan
Performed by Annalis Goeschko
"The New World" from Songs for a New World
Music and Lyrics by Jason Robert Brown
Performed by Cathy Daly, Christine Hamele, Jason Konz, and Jason Teeter
"She Used To Be Mine" from Waitress
Music and Lyrics by Sara Bareilles, Book by Jessie Nelson
Performed by Tessa Fitzsimmons
"I Dreamed a Dream" from Les Misérables
Music by Claude-Michel Schönberg, Lyrics by Herbert Kretzmer, Book by Alain Boublil and Claude-Michel Schönberg
Performed by Becky Schultz
"Somewhere That's Green" from Little Shop of Horrors
Music by Alan Menken, Book and Lyrics by Howard Ashman
Performed by Niina Konz
"Seize the Day" from Newsies
Music by Alan Menken, Lyrics by Jack Feldman, Book by Harvey Fierstein
Performed by Tessa Fitzsimmons (featured dancer), Jason Konz, Eric Lonsdale, Paul Lothary, Tim Stachowiak, Jason Teeter
"Children Will Listen" from Into the Woods
Music and Lyrics by Stephen Sondheim, Book by James Lapine
Performed by Christine Hamele, Jason Konz, Niina Konz, Eric Lonsdale, Amy Lothary, and Jason Teeter
"Take a Chance on Me" from Mamma Mia!
Music and Lyrics by Björn Ulvaeus and Benny Andersson, Book by Catherine Johnson
Performed by Anne Grover, Norman Goeschko, and Ensemble
"Wouldn't It Be Loverly?" from My Fair Lady
Music by Frederick Loewe, Book and Lyrics by Alan Jay Lerner
Performed by Holly Teeter with Norman Goeschko, Jason Konz, Eric Lonsdale, and Jason Teeter
"Supercalifragilisticexpialidocious" from Disney and Cameron Mackintosh's Mary Poppins
Music and Lyrics by Richard M. Sherman and Robert B. Sherman, Book by Julian Fellowes
Performed by Amy Lothary with Stephanie Aegerter, Annalis Goeschko, Paul Lothary, Grae Szabo, and Ensemble
"Beautiful City" from Godspell
Music and Lyrics by Stephen Schwartz, Book by John-Michael Tebelak, Conceived and Originally Directed by John-Michael Tebelak
Performed by Jason Teeter
"Seasons of Love" from Rent
Book, Music and Lyrics by Jonathan Larson
Performed by Alexia Klein, Paul Lothary, and Ensemble
Creative Team
Niina Konz
Assistant Director, Costumes, Publicity
Tessa Fitzsimmons
Choreographer
Coltrane Lucas and Paul Lothary
Sound
Cathy Daly and Paul Lothary
Lights
Paul Wydeven
Stage Manager
Missy Defebaugh and Kim Stachowiak
House Managers
Pamela Whitcomb
Programs, Publicity
Meet the Singers
Stephanie Aegerter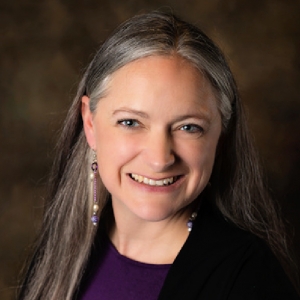 Community theater is an opportunity to create meaningful art with a group of talented friends. Musical theater was my first love. It's incredible to be on stage telling the stories and it is also fun to be in the audience.
Madeline Buchta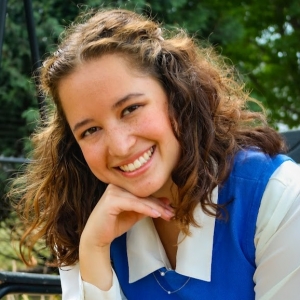 Community theater is where I got my love for performing at a young age, and I can truly attribute it to why I still perform today. I think it's very important to continue supporting local theatre organizations so that everyone is able to have access to the arts and performance opportunities
Molly Button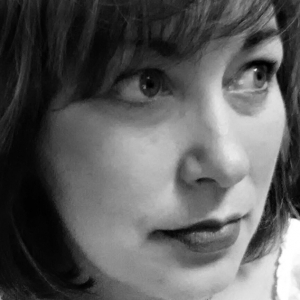 A community theater is a family, each theater is as different from one to the next as our own families are. Even though we each come from different backgrounds, we accept each other as we are. Each of us bringing our own unique ideas, talents and creativity together toward a common goal. To me, community theater is inspirational.
Cathy Daly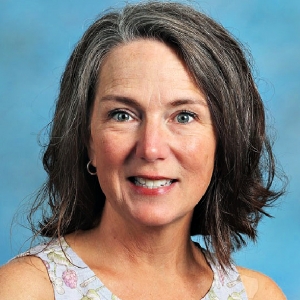 Community Theater provides great opportunities to collaborate and share big stories with our neighbors.
Molly Ebel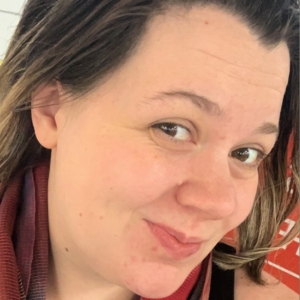 I really enjoy the possibility of being in community theater, especially, after being isolated most of these last two years. Community theater helps people of all ages, cultures and skill levels come together for one common factor: the love to bring stories to life.
Tessa Fitzsimmons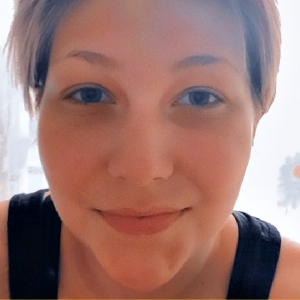 I have been involved in local theater since I was 7 years old. Community theater has been my only experience in the theater world, and it has made me fall in love with the stage. The camaraderie found in a cast is like no other group I have been in. It is pure fun. Community theater is meant to entertain, and while the cast entertains the audience, but that's not stopping us from having a crazy time backstage.
Annalis Goeschko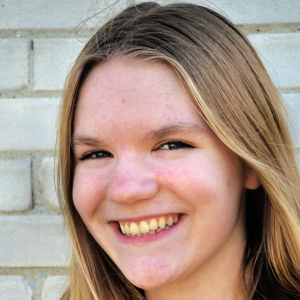 Annalis was recently seen in Lake Mills High School's production of "Emma," and has been in several FACT productions, including "Freaky Friday" (Fletcher) and "Annie" (July).
Norm Goeschko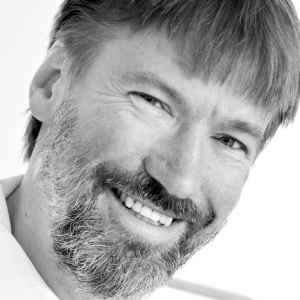 Community Theater brings the performing arts into people's backyards, and for participants provides an outlet for their creative talents outside of their work commitments. On a deeper level especially in these days where so many things are divisive, community theater is one of the few activities where every participant, regardless of background or opinions, has a vested interest in helping all others do their best as even a single person's performance shortcomings reflects on all.
Kaile Goodman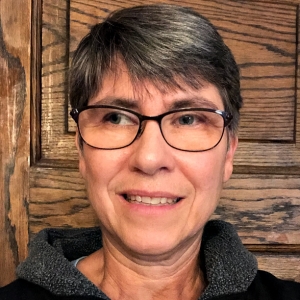 When I was young, community theater meant a step toward adulthood and being a part of a community outside my family and my school (there was no FACT Kids at the time.) As an adult, it is a place for those of us who love acting, but aren't able to do it at a professional level.
Anne Grover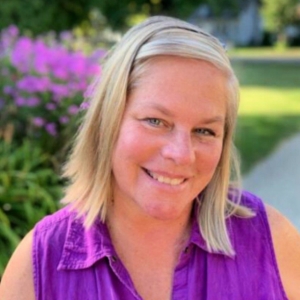 Community theater means so much to me especially since COVID interfered with life. I really missed being involved in theater and so excited to get back in the swing of things.
Christine Hamele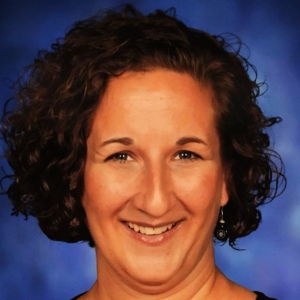 Community theater is an intergenerational gathering of like-minded folks who bring joy to their town and provides an opportunity to hit "pause" on the stressors in our world, for the actors and audience alike.
Alexia Klein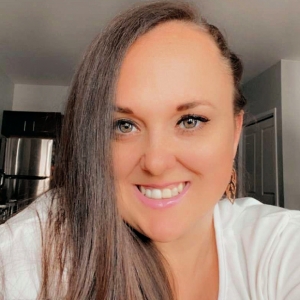 Community Theatre is a place for lovers of theatre to come together and express themselves in a safe and intimate space and grow together and become family. It is a place to learn and to be vulnerable without fear of judgement. It is beautiful and warm and happy.
Jason Konz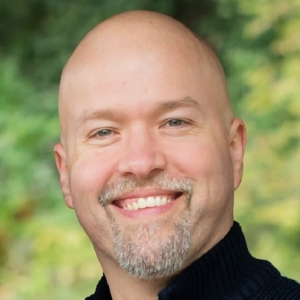 Community Theatre gives those of us who don't have a career in the arts a place to showcase our talents for our friends, family, and community.
Niina Ajango Konz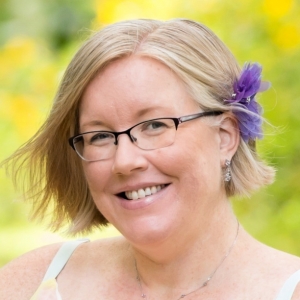 Connection. To me, theatre means connecting with the audience, with fellow performers, and with my own creativity and inner confidence. It's also a means of connecting to the past and the future - honoring those who have inspired us with their stories and songs, and hopefully inspiring the next generation to continue connecting with others through theatre.
Kassie Kucken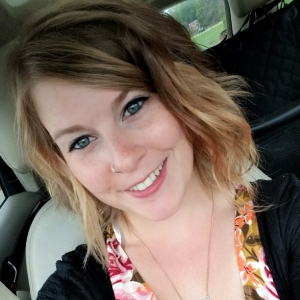 Community theatre lets me get out and meet new people and get back to doing somthing that I love. I'm so excited to continue singing.
Eric Lonsdale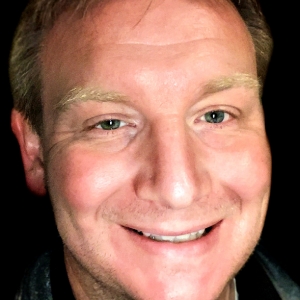 It's a great opportunity to showcase the huge amount of talent from our area. It's also a great way for the local children to be introduced to the theater in a casual, friendly environment.
Amy Lothary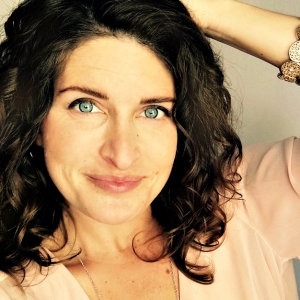 I discovered my passion for singing and acting while in college in Minnesota. When I moved to Fort Atkinson over 10 years ago, I didn't know anyone in the community. FACT welcomed me, and I have made many life-long friendships over the years. Community theater brings people of all ages and backgrounds together to create something beautiful. We are like family. FACT will always be very special to me.
Paul Lothary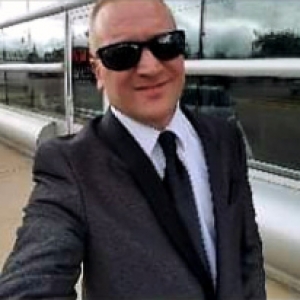 Community theatre is a great way to get to know people, make friends, be creative, and express yourself.
Brenda Nitardy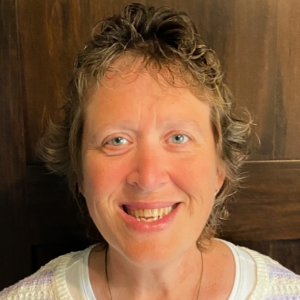 I have always enjoyed community theater. I used to participate in Gemuetlichkeit plays when I was a young girl. Although I have not been on stage for many years, I have enjoyed watching the productions regularly.
Becky Schultz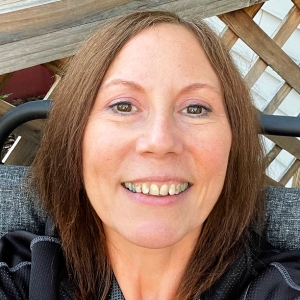 To me, community theater is about sharing the unique gifts we've been given with others in a meaningful way that gives them pleasure, causes them to think and/or offers a chance for them (and us) to escape into a different world for a brief time.
Tim Stachowiak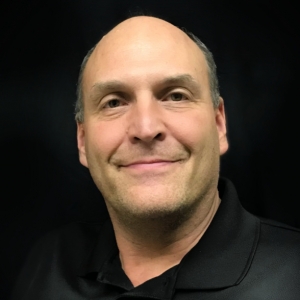 Community theater to me is expressing myself in a way I wouldn't normally do in everyday life, by being someone else for a little bit of time.
Grae Szabo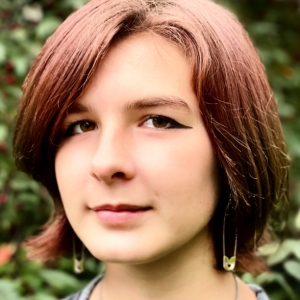 I'm a current 6th grader at Fort Atkinson Middle School. I don't have much experience in community theater, and I'm looking forward to having fun. I've performed in Christmas concerts and talent shows in elementary school, and was part of a Youth FACT production in 2018. I'm currently in the 6th grade choir. When I have free time, I make random things with found objects such as jewelry made from pop tops. I also enjoy reading and drawing.
Amelia Teeter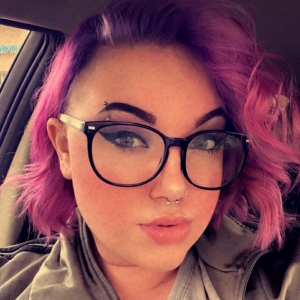 I have been involved with fact since I was 6 years old. It definitely contributed to my love of music & theater. Being in shows with my family and friends has called for many great memories.
Holly Teeter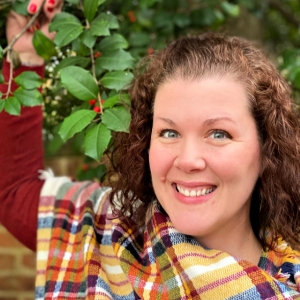 Community theater offers everyone the opportunity to share their unique talents with others to support the arts. And it never fails to amaze me how many talented people we have in our community. Each new FACT production brings me joy and excitement to see what's in store next.
Jason Teeter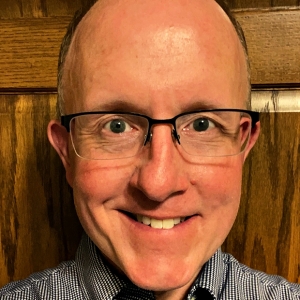 Community theater provides an awesome opportunity for anyone that loves the theater to share their talents with their community. Whether onstage or behind the scenes, everyone is welcome and encouraged to participate.
Niina Konz
Assistant Director, Costumes, Publicity
Tessa Fitzsimmons
Choreographer
Coltrane Lucas and Paul Lothary
Sound
Cathy Daly and Paul Lothary
Lights
Paul Wydeven
Stage Manager
Missy Defebaugh and Kim Stachowiak
House Managers
Pamela Whitcomb
Programs, Publicity
Acknowledgments
Many thanks to
First United Methodist Church
Trinity Lutheran Church
St. Peter's Episcopal Church
Paul Lothary
FACT Board of Directors
Jason Teeter, President

Paul Wydeven, Vice-President

Niina Ajango Konz, Secretary

Pamela Whitcomb, Treasurer

Cathy Daly

Missy Defebaugh

Breck McHenry

Jodi Ratcliff

Kim Stachowiak

Holly Teeter
FACT Corporate Sponsors 2021-22
Marquee
W&A Distribution Services

Spotlight
Day Insurance
Fort Community Credit Union
Animal Clinic of Fort Atkinson
Footlight
Design Alliance Architects
Hometown Pharmacy
Nitardy Funeral Home
Lead Actor
Cathy Daly
Lynn & Peter Sell
Julie & Rich Vurva
Pamela & Benjamin Whitcomb
Supporting Role
Robecca Boswell
Niina Ajango Konz
Breck & Laurie McHenry
John Carlberg & Sheila Turek
Cameo
Stephanie Aegerter
Beth Gore
Carolyn Haas
Jan Konz
Amy & Paul Lothary
Suzanne McKechnie
Jodi Ratcliff
Kim & Tim Stachowiak
Jason & Holly Teeter
Paul & Karen Wydeven
Contributor
Jean Brooks
Melissa "Missy" Defebaugh
Nick & Nicki Dingman
Katie Gundlach
Beth Miller
Kim P. Reniero
Tom Roe
David Stedman
Payton Thompson