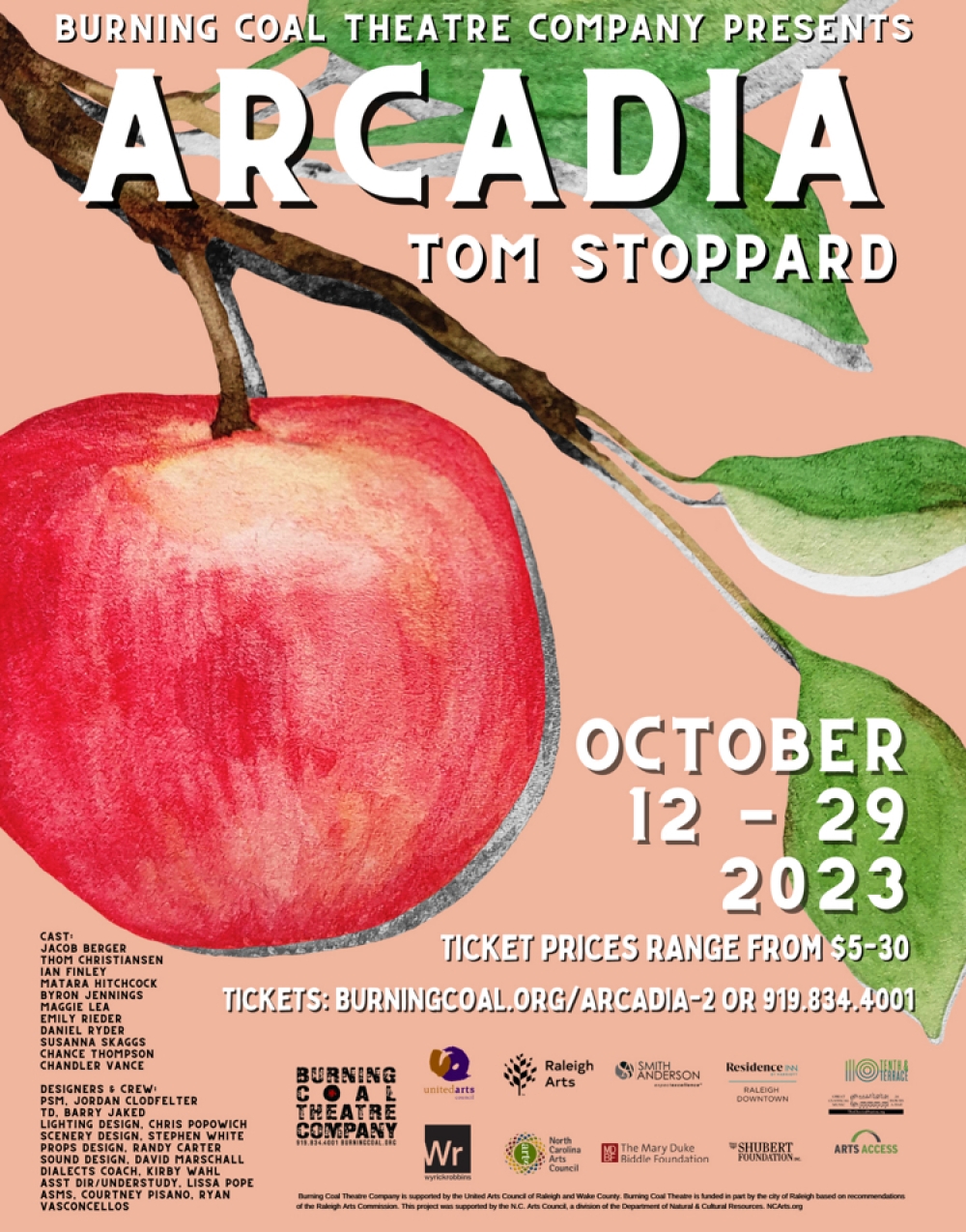 JEROME DAVIS,

ARTISTIC DIRECTOR

SIMMIE KASTNER,

MANAGING DIRECTOR
P R E S E N T S
Arcadia
by Tom Stoppard
Directed by Jerome Davis

TECHNICAL DIRECTOR / MASTER ELECTRICIAN:

Barry Jaked

PRODUCTION STAGE MANAGER:


George Waller
Scenery Design Stephen R. White
Lighting Design Chris Popowich
Costume Design Beth Gargan
Properties Design Randy Carter
Sound Design David Marschall
Graphics Designer Natalie Wykle
House Manager Carry Vaughn
Assistant Stage Manager Ryan Vasconcellos
Board Operator Kat Cupp
Burning Coal Theatre Company's permanent home is Murphey School Auditorium at, 224 Polk Street, Raleigh. Burning Coal is a member of Theatre Communications Group, a national consortium of professional theatres, the North Carolina Theatre Conference and Arts Carolina.
Follow Us:
A Note From the Artistic Director
The first play I ever performed (that I didn't write myself) was Tom Stoppard's The Real Inspector Hound. As I spoke the words, I had only a rudimentary idea of what I was saying, but I knew the words were communicating something in a way that I had never managed to do in my own young life. The first play my wife, Simmie, remembers being involved with was Tom Stoppard's Albert's Bridge. Among Burning Coal's past productions, Tom Stoppard's Travesties and Night and Day stand out in my mind as strong representations of what I have wanted our theatre to be: challenging, mercurial, inventive, fierce, like the final round of a very close heavy weight title fight, and sharp in its use of language. Stoppard ticks all those boxes for me.
But what is "language", exactly? There's an idea going around these days that language can be used to suppress people. Sure, unscrupulous people might choose to do so, but had they not language, then certainly the rock, the tree limb or the bare fist would do them just as well. Like all tools, language can be misused. If you doubt that, listen honestly to your favorite news source. You'll be astonished at what isn't being said. That is a cruel and crushing form of the abuse of language called censorship. But when used for good, language is what lifts people up. It is how we communicate what is imagined, thought, felt, and turns those thoughts into what is tangible and true. In short, language is the only way we express our feelings clearly. Without language, we are alone, as alone as we could ever be. But when we are able to communicate, then surely we have moved, even just a bit, closer to that other person across the way. And isn't that the only true way to empower ourselves.
Stoppard had a very interesting (terrifying) childhood. Born in Czechoslovakia, fled the Nazi invasion to Singapore, just in time to have to flee the Japanese invasion. Father killed at sea on ship following behind Tom and his mother's. Grew up in India, mother remarried to an icily remote British military man and into a world thick with silences. But young Tom was watching … and listening. And perhaps it was in that environment where he learned the power of language. His adult life has been spent in pursuit of the perfect word, the masterful phrase, the hilarious retort, as in this from Arcadia:
Thomasina You did not like my discovery?
Septimus A fancy is not a discovery.
Thomasina A gibe is not a rebuttal.
Is it possible that a 13 year old would speak to her teacher in such a glib and insouciant manner? This one does. And in doing so, language is used to tell a part of this story that, were it being written in novel form, would take pages to describe, were it being painted, might take gallons, were it being photographed … well, might not be understood at all. She is his superior, intellectually, though she doesn't yet know it, and through the use of language, Thomasina Coverly expresses herself, and we come to know her. And we come to care for her. And that achievement, so rare, is what Tom Stoppard does and has been doing now for the best part of his 86 years on this earth. We are rich in his presence.
-Jerome Davis, August 2023
Meet the Company
Jacob Berger
Ezra Chater
Jacob Berger is represented by Talent One Acting Agency. He is humbled and excited to play Ezra Chater in Burning Coal's Arcadia! He has played Kenny in Fuddy Meers through Switchyard Theatre Company, Edward in Sense and Sensibility through the Fuquay Arts Center, and has acted with Cary Playwright's Forum, Agape Theatre Project, Duke University Theatre, and NC University Theatre. In addition to theatre, Berger has co-starred in independent short films and television pilots and in professional commercials. He is very thankful to work with the creative, supportive people at Burning Coal!
Thom Christiansen
Captain Brice
Thom Christensen is excited to be making his Burning Coal debut. Ongoing love and gratitude to Margaret-Ellen and Roosevelt for their support.
Ian Finley
Valentine Coverly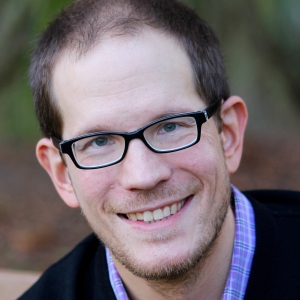 Ian Finley (Valentine) - holds an MFA in Dramatic Writing from the Tisch School at New York University, where he received the Harry Kondoleon Award for playwriting. Favorite roles include Malvolio (Twelfth Night), Jacob (The Jesus Fund), The Soldier (Sunday in the Park with George), and The Courier (1776) for Burning Coal, and Mother's Younger Brother (Ragtime) and Simon Stimson (Our Town) for The Justice Theatre Project.. He served as Resident Playwright for Burning Coal Theatre Company, from 2004 through 2012, for which he was named the 2012 Piedmont Laureate in the field of Playwriting and Screenwriting by the arts councils of central North Carolina.
Matara Hitchcock
Chloe Coverly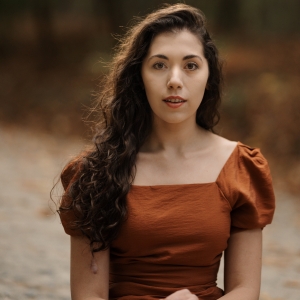 Matara Hitchcock is a practitioner and strategist passionate about creating work that supports sustainable employment for actors. She has her MA/MBA from CU Boulder, where she was on the New Play Festival committee and a founding and resident artist of the CU Playback Ensemble. Matara works for PlayMakers Repertory Company in Chapel Hill and previously worked for the Colorado Shakespeare Festival as an administrator and actor, swinging for "Two Gentlemen of Verona," "The Book of Will," and "Charles III." This past summer she played Viola ("Shakespeare in Love") directed by Jim Warren with Sweet Tea Shakespeare. Other recent credits include Beatrice ("Much Ado About Nothing"), Agnes ("She Kills Monsters"), Claudius/Polonius/others ("Hamlet"), Dina ("The Dead Man"), Syme ("Thursday"), Lady Katherine ("Falstaff in Love"), Miss Havisham ("Great Expectations") and immersives "Information for Foreigners" and "A Dickens Experience."
Byron Jennings
Bernard Nightingale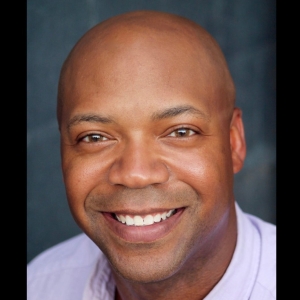 Byron is excited to be returning to the stages of Burning Coal! Previous credits include Marc in "Art" Bruce in "The Normal Heart, "Colin Powell in "Stuff Happens, and the one-man show, "Until the Flood (all with Burning Coal Theatre Company),Coalhouse Walker, Jr. in NC State University Theatre's production of "Ragtime," Henry Drummond in Justice Theatre Project's "Inherit the Wind," Lopakhin in Little Green Pig's "Cherry Orchard" Othello in Bare Theatre's "Othello," and Williamson in Deep Dish Theater's "Glen Garry Glenross." All of the thanks and love to supporters of local theater.
Maggie Lea
Lady Croom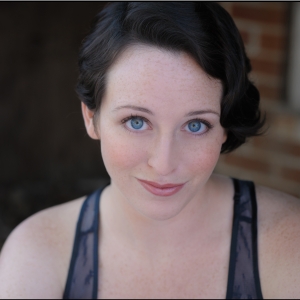 Maggie Lea is excited to be rejoining Burning Coal Theatre. She acquired her BFA in Acting from UNCG and studied Drama in the UNCSA high school program. Her local credits include the local and London productions of The Iron Curtain Trilogy with Burning Coal, Fuddy Meers with Switchyard Theatre Company, W;t with NCT, The Illusion with Triad Stage and Yes, to Nothing with Little Green Pig Theatrical Concern.
Emily Rieder
Hannah Jarvis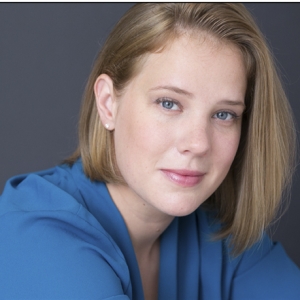 Emily Rieder is an actor and teaching artist based in Greensboro, NC, where she lives with her husband and two daughters. She holds a BFA in Acting from The University of North Carolina at Greensboro and a MFA in Acting from Northern Illinois University. Additionally, she has trained with Upright Citizens Brigade (NYC), The Barrow Group (NYC) and The Moscow Art Theatre. Recent theatre credits include: Jekyll (Triad Stage Developmental Reading series), Talley's Folly, The Weir, and Skylight (Burning Coal Theatre), Constellations, The Seagull and Crumbs from The Table of Joy (Bartlett Theater).
Daniel Ryder
Septimus Hodge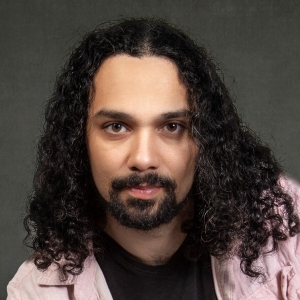 Daniel Cryer-Muthedath Ryder is a voiceover artist and actor local to the Raleigh area. You may have seen him in shows such as JTP's All the Way and RLT's Blood Wedding, or heard his voice narrating Audible titles like 22 Dutch Road, Level-Up Mentality, and Showtime. He is excited to make his Burning Coal debut with Arcadia, and looks forward to working with all these lovely people again soon. When not on stage, you can find Daniel riding his motorcycle to the local rock-climbing gym or playing Terraforming Mars at the nearest board game cafe.
Susanna Skaggs
Thomasina Coverly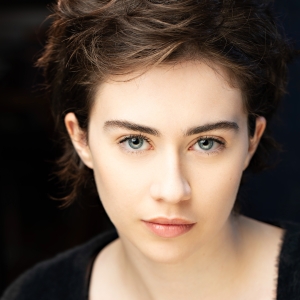 Susanna Skaggs is an actor and full-time student based in Chapel Hill, North Carolina. Her professional theatre career began at Burning Coal Theatre in their 2016 production of David Edgars' Written on the Heart. Since then, she has worked in film, television, and theatre. Her most recent film credit was playing Lina in the Netflix Original Rom-Com Love and Gelato and she has just finished an 8 week program studying at LAMDA in London over the summer. She is currently in her senior year at UNC Chapel Hill with a major in Film Studies and a minor in Russian language and literature. When she's not acting or doing her readings, she loves to knit sweaters, watch as many movies as she can, have multiple crises about graduation, and cuddle with her tuxedo cat, Pepper.
Chance Thompson
Augustus Coverly/Gus Coverly
Chance Thompson was trained for the past year with Bronwen Carson and Gus Allen for both film and theatre. He enjoys drawing in his spare time and is currently working on his stand up routine!
Chandler Vance
Richard Noakes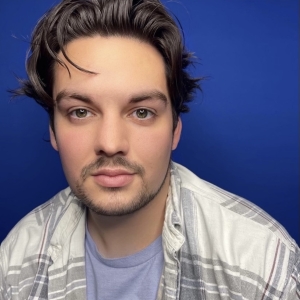 Chandler is thrilled to be a part of his first production with Burning Coal Theatre Company. Some of his recent work includes Curtains, at Raleigh Little Theatre, Away Home with Honest Pint Theatre, Jersey Boys with Theatre Raleigh, and Showtime's George and Tammy. "It's beyond exciting to work with such a committed and intentional group of artists, many many thanks to Burning Coal for this opportunity and experience. I look forward to more.
Jerome Davis
Director
Jerome Davis (Director). For Burning Coal Theatre: Evita, Ashe in Johannesburg, The Weir (twice), Rat in the Skull, Pentecost, Winding the Ball, Steward of Christendom, Night & Day, Company, Road to Mecca (twice), Juno & the Paycock, Accidental Death of an Anarchist, Taming of the Shrew, Inherit the Wind, Hamlet, Hysteria, Prisoner's Dilemma, 1960, The Seafarer, Shape of the Table, Enron, Jude the Obscure Parts 1 & 2, Shining City, The Heretic, Iron Curtain Trilogy (Raleigh and London), Sunday in the Park with George, Spoonface Steinberg, Written on the Heart, Dark Vanilla Jungle (London), Iphigenia in Splott (Raleigh and Washington DC). Acting: Love's Labours Lost, Mound Builders, St. Nicholas, Skylight and Talley's Folly (Raleigh and London). Also, Skylight in Orlando and King Lear (Lear/Wilmington). Other: See How They Run (Southern Pines), Twelfth Night in Apex and Turn of the Screw for NC Opera. Jerry worked with or studied with Uta Hagen, Adrian Hall, Richard Jenkins, Hope Davis, Horton Foote, Denis O'Hare, Nikos Psacharapolous, Julie Bovasso, Ralph Waite, Oliver Platt, Ben Gazzarra and Ellen Burstyn at Trinity Rep (Providence), People's Light & Theatre (Philadelphia), New Jersey Shakespeare, SoHo Rep, Barrow Group, Columbia University, Phoenix Theatre (SUNY/Purchase). This is his 27th year running Burning Coal which he and his wife, Simmie Kastner, founded in 1995. In 2019 he received the Raleigh Medal of Arts.
George Waller
Production Stage Manager
George Waller is a Production Stage Manager native to the Raleigh area who has recently returned after an education in New York in Technical Theatre and Dramaturgy. This is his first production with Burning Coal and he would like to thank his family for support, along with the cast and crew of Arcadia for the wonderful experience he had working with them.
Chris Popowich
Lighting Designer
Christopher Popowich has designed the lighting for numerous productions for Theater, Opera, and Dance in Canada, the UK, Asia, and the United States. His professional highlights include the world premiere of Balls and the Asian premiere of Art, for Singapore Rep; Nunsense in Rome for Teatro Dell'Orologio; Journey West in London and the Edinburgh Fringe Festival; Terrorism and A Midsummers Night's Dream in London. He is a frequent designer for Burning Coal Theatre Company in Raleigh. Recent productions include The Cherry Orchard, Mlima's Tale, Road to Mecca, Oscar and Walt, I and You, Evita, Camelot, The Weir, King Charles III, and The Royale. Christopher's opera design credits include The Ring Saga, Magic Flute, Lost in the Stars, and Soldiers Tale for Opera Theatre of Pittsburgh. Other Pittsburgh credits include The Skull of Connemara, House, Julius Caesar and the Beckett Festival for Pittsburgh Irish and Classical Theatre. In Canada, Christopher's work includes shows for Alberta Theatre Projects, Calgary Opera, Toronto Workshop Productions, Stephenville Festival, and the Globe Theatre. He is Co-owner and Principal Designer in C & C Lighting, an architectural and entertainment lighting design company in Pittsburgh (cclightingdesign.com). Major projects include lighting for the Gulf Tower, the Koppers Building, the Hunt Library and the Randy Pausch Memorial Bridge.
Randy Carter
Properties
Jennifer is originally from Delaware. She has studied English, Theatre, History, and Counseling at James Madison University, Agnes Scott College, and North Carolina State University. Currently, she teaches English. Favorite roles have included Carol in Oleanna, Susy in Wait Until Dark, Celimene in The Misanthrope, and every Shakespeare character she has ever had the honor of playing, such as Juliet, Olivia, Beatrice, Montjoy, and Desdemona. Thank you Jerry and Burning Coal for existing and for sometimes letting her be a part of the show. This performance, as pretty much everything she does in life, is for her amazing, wonderful, beautiful, and fantastic children: Josephine and Samuel. Go team.
David Marschall
Sound Designer
David Marschall played viola in the North Carolina Symphony and Santa Fe Opera for over 25 years. Since retiring in 2018 he has sung in ten productions as a member of the NC Opera Chorus, and last year he joined Durham-based SONAM chorus (Singers of New and Ancient Music). This is his second production designing music for Burning Coal (Silent Sky).
Lissa Pope
Asst. Director/Female Understudy
Kirby Wahl
Dialects Coach
Steven R. White
Set Design
Stephen Roy White (Scenery Design) is a Midwest based designer, USA member (lighting), and on the faculty at the University of Wisconsin-Milwaukee. Design credits include Chapatti, The Train Driver, Detective's Wife and Lobby Hero at Milwaukee Chamber Theatre; Zombies From the Beyond at Skylight Music Theatre; Trying, Talley's Folly, Murder For Two, Silent Sky, Wait Until Dark, Making God Laugh, Heroes, The 39 Steps, The Tin Woman, A Little Night Music at Peninsula Players; National Veterans Theatre Festival at the Milwaukee Repertory Theatre; and Othello Deployed, and And Comes Safe Home with Feast of Crispian – "Shakespeare With Veterans". Chicago credits include productions at Northlight, Drury Lane, Organic, and a Joseph Jefferson nomination for The Woman in Black. Steve is a graduate of Northwestern University, and after being involved with Silent Sky at Burning Coal last December, is excited to be back for BC's 27th season. StephenRoyWhite.com
Barry Jaked
Resident Technical Director / Master Electrician
Barry started working with Burning Coal in 2012 as the Technical Director for Jude the Obscure and continued in this roll through 2017 when he took a position as the Technical Director for Aberdeen Community Theatre in Aberdeen, SD. In November of 2019 he returned to the Raleigh area and Burning Coal as the Master Electrician. Once the pause for Covid was over he resumed his roll as the Master Electrician. In August 2023, he was hired by Burning Coal as the Resident Technical Director and Master Electrician
Beth Gargan
Costume Design
Meredith Riggan
Scenic Charge
Veronica Dress
Intimacy Coordinator
Juan Isler
Sound Engineer
Donors
Join us in Thanking our Fuel the Fire Contributors! Highlighted with *
| | | | |
| --- | --- | --- | --- |
| PATRONS | BENEFACTORS | CONTRIBUTORS | ASSOCIATES |
| Governors Club | Bonnie Elam | Dr. Jeff and Suzanne Morrison | Kimberly Overton |
| Glynn Durham and George Drakulic | David Meeker* | Eric Hale and Anna Brown | Daniel B. Wilkinson and Katherine M. Dixon |
| Mary Louise Spain | Chris Brown | Jim Johnson and Joanne Sanford | Elizabeth Strickland |
| John Sarratt and Kathy Klotzberger | Mary Lovelock and Bob Chapman | Heather Barkley Craige | Christina Clyburn |
| Rob and Linda Grew* | Susan Parry and John Montgomery* | Ian Shields and Pat McQuaid | Stephen Fischer |
| Cheryl Rakestraw | Mary-Ann Baldwin | Philomena and Sid Harrell | John R Shutt |
| Greer and Chuck Lysaght* | Richard and Cindy Urquhart | Peter Rumsey and Barbara Wishy | Dawn Enochs |
| Carla and Don Berryann* | Cecilia Zuvic | Lisa McQuay | James Yocom |
| David and Suzanne Huff | Tom Phillips | Slee Arnold and Ken Spry | Edith Roberts |
| Paul Leone* | Carla J. Berryann | Margaret and John Calcagni | Joe Tooley |
| Susan Gross | Lori Mahl | Amy Blackwell | Julie and Dan Oliver |
| Jim and Linda Martin* | Mark and Carol Hewitt* | Julie Bagley | Kelly Farrow |
| Claudia and Gordon Brown | Andrew and Cari Grindem-Corbett | Deborah Owens | Joye Groff |
| Rick Labach* | James and Phyllis Dewar | Christopher and John McLachlan | Edie Webb |
| Target Circle Members | Barbara McGuire | Gene Cordon | Carol Winter |
| American Online Giving Foundation, Inc. | Elizabeth and Joseph Kahn Foundation | David Ranii* | Maggie and Todd Barlow |
| Susan and Ron Aycock* | Don and Kay Hobart | John and Terry Wall* | Larry Meisner |
| Lisa ANTHONY* | Terrence Sullivan | Roger E. Drake | Leslie and Jay Walden |
| Eric, Kim Schneider* | Ken Walsh | Larry Early and Renee Gledhill-Early | Martha Keravouri |
| Elizabeth King and Blaine Gerber* | Betsy Buford and Donald Mathews | Leigh, Pat and Courtney Pisano | John and Stephanie Mitchell |
| Marc and Marcia Kastner | Melanie Mintzer | Ruth Bromer and Joseph Huberman* | Tovah Wax and Lucjan Morazak |
| Smith Anderson Law Firm | Gwynn Swinson | Alexander and Carol Lawrence | Michael Babbitt |
| Martha Gerrity | Ann Miegs | Annie Lang | Doug Hale |
| Grace Gregson* | Joe Wolozyn* | | Pamela Bowden |
| The Warner Fund Inc. | Gene Wojciechowski and Jane Florence* | | Ellen Rising |
| Alec and Georgia Donaldson* | Deborah Keefe | | Amelia Warner |
| Lisa and Michael Sandman | Dorothy Lichtwardt* | | Gustavo Schmidt |
| Pamela Blizzard and Willis Lumpkin* | Andrew and Gwen Whiteman | | Charles Putterman |
| Robert and Connie Shertz* | Richard and Carol McNeel* | | Worth Dunn |
| Lisa and Larry Rubenstein | Richard and Donna Falvo | | Omar Benitez Grueiro |
| Joseph R. Wolozyn | Laura House | | Cheryl Fraser |
| Herbert Huene* | Jacobi and Jerry Daley* | | William L. Brideson |
| Freedom Forum | | | Mark Filiaci |
| Charles Meeker | | | Phyllis and Marty Demko |
| Greg Paul and Mary Hart-Paul* | | | Kathy Covert |
| The Hon. Nancy and Mr. Ron McFarlane* | | | Suzanne Prince |
| Simmie Kastner and Jerome Davis | | | Steve Kelly McCombs |
| | | | Carla Reck |
| ADVOCATE | ADVOCATE | ADVOCATE | Judith Gardner |
| Lucy Right | Robert Upchurch | Joe Simpson | Elaine Quagliata |
| Vanessa Luthringer | Greg Mills | Deborah Johnson | Jerry Abmayr |
| Francisco Chavez | Joan Parman | Alexander Payne | Samuel Jackson |
| Sarah Dameron | Pat Roos | Lisa Springle | Curtis Kasefang and Sharon O'Neill* |
| simone barbe | John and Elizabeth Gulley | Saba Mokry | Emily Ranii |
| Carolyn Miller and Carol Blackman | Barbara Diciero | Tammy Kniffin | Andree and Bill Stanford |
| Linda Cheatham | Jerry Oster and Trisha Lester | Chasity Walker | Mark and Judy Thompson |
| Angela Mahbooba | Carl Mulfinger | KATRINA BURUNOV | Robert Singletary |
| Sandy Pearce | Kameron Mills | Olivia Eney | Richard Adelman and Jane Pinsky |
| Debra and Bruce Gillingham | Albert Valletta | Stephen Jones | |
| Jim Smith* | Kathy Alman | Barbara Bossen | ADVOCATE (Cont.) |
| Rebecca Crosson | Barbara Kennedy | Mashae Brown | Margaret O'Connor |
| Susan Kelemen | Rabecca Klemp | John Wood | Tee Malloy |
| Robin Hammond | Cheri and Senthil Sundaram | Joyce A. Russell, Ph.D. | Sara Ward |
| Lowell Goldsmith | Elena Fedorova | John Murawski | Elizabeth Jackson |
| Arlene Wouters | Leah Riehl | Gary Evans | Daryl Lee |
| Susan Hochberg | Eugene Mumford | Dusan Popovic | Eddie Sheehy |
| Loretta Hicks | Steve Hess | Susan Weaver | Larry Bliss |
| Mary Van Wesep | Bill Albing | Carol Schlim | Bradley Walls |
| Marianne Allen | Jennifer Phelan | Heather Davies | Adrienne Kelly |
| Judy Massengill | Isaac Roldan | Wendy Snodgrass | Stephen Junior |
| Lily Mercer | Richard Telkamp | Bonnie Mwanda | Angus Bowers |
| Sarwat Khattak | Laura Teague | Loyd Thompson | Sally Collins |
| Erika Martin | Florence Lumsden | Kathleen Hall | Mike Tagliareni |
| melissa malouf | William Shelton | Mickey, James and Sandra Gault | Clara Williford |
| David & Julie Yick-Koppel | Melissa Thibault | Julia Tarasova | Jason Blackstone |
| Carey Forman | Tania Faulhaber | Joe and Edie Thompson | Taari Felice |
| Allan Bloom | Jill Ryan | John Cliffton | Jacob Henry Frantz IV |
| Siobhan O'Connor | Ellen Tim | Madison Doss | Sofia Buompane |
| Lil Galphin | Lee Shanks | Patricia Saling | Sharon Brown |
| John and Mary Nash Rusher* | Jonathan Kramer | Elizabeth Berngartt | Emmy Corliss |
| Rebecca Clark | Harald Ade | Jordan Lichtenheld | Jessamin Smith |
| Gerard and Elizabeth Hayes | George Delic | SHERRIE TOLLIVER | Natalie Turgeon |
| Freyja Helmer-Sindemark | Charlene Harless | Jane Pope | Suzanne Murphy |
| Bruce Ackerman | Jude Oliveri Burde | Stephanie Caplan | Russian Literature Book Club |
| Marty Finkel | Kimberly Conley | Mark Hartman | Julie Tomlin |
| Kay Dickersin | Gary Smith | Joseph Sullivan | Robin Barefoot |
| Ken and Betsy Kukorowski | Victoria Rubin | Ralph and Betsy Ramos | Brian Christoffersen |
| Elaine Bolle | Amber Smith | Nancy and Christian Fortunel | Joanna La Forgia |
| Colette Segalla | Peter Holub | Caroline Cataldi | Mary Bright |
| Jacqueline Weidner | Patricia Sprinkle | Jessie Bigler | Meghan Tanaka |
| Tammie Quick | Jo Licata | Thomas Mitchko | Sophie Shartzer |
| Thomas Haynes | Jeffery Woodruff | Bailey Jenkins | Chelsea Barnes |
| Roxana Bossen | John Hogan | Patrick Heenan | Valentina Moya |
| Bernard Gutin | Sara Carter | Sheri Erhart | Deb Bhattacharya |
| Kathy Honeyman | Sonja McKay | Tim Hoyt | Ami Harris |
| Julie Kagy | Andy Ewens | Geri LaPlaca | Vanh Vue |
| Lois Champion | Jane Hunt | | Terri Sherrill |
| Julie Bryan | James Lumsden | | |