Bay Area Performing Arts & Casting

presents

Bye Bye Birdie

Youth Edition

A Musical Comedy

Book by Michael Stewart

Music by Charles Strouse

Lyrics by Lee Adams

BYE BYE BIRDIE: YOUTH EDITION is presented by arrangement with Concord Theatricals on behalf of Tams-Witmark LLC.
www.concordtheatricals.com

Originally Produced by Edward Padula

Adaptation and support materials developed by iTheatrics

under the supervision

of Timothy Allen McDonald
Follow Us:
BYE BYE BIRDIE: YOUTH EDITION is presented by arrangement with Concord Theatricals on behalf of Tams-Witmark LLC.
www.concordtheatricals.com
All rights reserved
PER OUR CONTRACT,
NO PHOTOGRAPHY OR VIDEO ALLOWED
Directors' Note:
When we started preparing this show nine weeks ago, we knew we wanted something light and fun.
We had no way of knowing the tragedies that would become our current events in the weeks to follow. It's our hope that this show puts a smile on your face and gives you a reprieve from the cares of the world. Thank you for coming and for your support of this incredible cast and of Bay Area Performing Arts & Casting! These shows and this group would not be possible without you.
Enjoy the show!
Katie & Lori
DONATE HERE
CLICK HERE TO DONATE TO BAY AREA PERFORMING ARTS & CASTING
Production Team
Director......................................Katie Combs
Assistant Director...............Lori Wilbanks
Choreography....................Keira Combs
Production Assistant...................Maliyah Costa
Sound Design........... Nathan Rux, Meg McMillin, Eden Johnson
Lighting Design..........Michelle Rux
Set Design....................Carrie Connolly
Costume Design....................Marguerite Harter
Special Thanks to:
Cypress Meadows Community Church, Philippe Guillot, Melissa Thomas, Roy Saringo, Marie Anderson, Andrea Ranson, Lieu Courtney, David Thomas, Phil Weathers, Chuck and Colden Deitch, Lindsay Johnson, Jay Ranson, Carrie and Bill Connolly, and all our BAPAC parents and families
We couldn't do any of this without you!!
THANK YOU!
THANK YOU TO OUR SPONSORS!
Sunray Marine - Boat Sales and Service
Hop to It Music & Press/Jack Hartmann
Mary Brandes
MC Mechanical Air Conditioning Services, Inc/Alanna Raissi
Professional Counseling/Dr. Bob Roop & Dr. Shay Roop
Marsha Messer
Clean Rx/Kelly Garza
Ranson Family
SYNOPSIS
Bye Bye Birdie is a satire that takes place in 1958 and centers around an Elvis Presley type rock and roll superstar (Conrad Birdie) who is drafted into the army. His agent and song writer (Albert Peterson) and Albert's secretary and love interest (Rosie Alvarez) plan a farewell performance for Birdie on the Ed Sullivan television show, which they hope will provide the publicity to sell his new song "One Last Kiss" and bring Albert's company out of debt. At the conclusion of the performance, Birdie will give a real kiss to a lucky girl from his fan club. The lucky
girl, randomly chosen, is Kim MacAfee from Sweet Apple, Ohio, and is an avid member of the local Conrad Birdie fan club. Albert and Rosie come to Sweet Apple to prepare for Birdie's arrival and things begin to unravel. Kim's father (Harry MacAfee) begins to get excited about the thought of being on the Ed Sullivan Show with his daughter and Kim's new steady (Hugo Peabody) starts to get jealous of the thought of Kim kissing Birdie on national television. After Birdie's arrival in Sweet Apple, things continue to come undone as Birdie's charms enrage Hugo to punch him out on national television as he embraces to kiss Kim. Later, Birdie confesses that he is tired of show business and goes out on the town with the kids
to show them how to party. This leads to Birdie's arrest. Meanwhile, Rosie is
getting tired of waiting for Albert to propose and figures that eight years is long enough. She is also tired of Albert's domineering mother (Mae Peterson) who is constantly interfering in their relationship. Rosie goes out on the town . The show ends with Albert bailing Birdie out of jail and he gets on the train to New York for his induction into the army. Kim and Hugo make up as Hugo proposes to Kim and Albert finally decides to propose to Rosie to tie up the remaining romantic knot before the show's finale.
Song List
--Overture – Teens
-- "An English Teacher" – Rosie
--"The Telephone Hour" – Helen, Nancy, Margie, Alice, Freddie, Karl, --Harvey, Penelope, Deborah Sue & Teens
-- "How Lovely To Be A Woman" – Kim
-- "Penn Station Transition" – Albert & Girls
-- "Put On A Happy Face" – Albert
--"A Healthy, Normal, American Boy" – Albert, Rosie, Teens & Adults
-- "One Boy" – Kim, Alice, Rosie & Girls
-- "Honestly Sincere" – Conrad & Chorus
-- "Hymn For A Sunday Evening (Ed Sullivan)" – Kim, Randolph, Mr. MacAfee & Mrs. MacAfee & Chorus
-- "One Last Kiss (Part 1)" – Conrad & Teens
--"One Last Kiss (Part 2)" – Albert & All
INTERMISSION

--"What Did I Ever See In Him? (Part 1)" – Rosie & Kim
-- "A Lot of Livin' To Do" – Conrad, Kim & Teens
-- "Kids" – Mr. & Mrs. MacAfee
--"Talk to Me" - Albert
--"Kids (Reprise)" - Mr. & Mrs. MacAfee, Randolph, & Parents
--"An English Teacher (Reprise)" – Rosie
-- "Hand Car" – Teens
--"Rosie" – Albert, Rosie & Ensemble

CAST
Albert Peterson..................... Jeffery Walker
Rosie Alvarez.................... Keira Combs
Kim MacAfee.................... Kathryn Thomas
Hugo Peabody.................... Ronan Yeager
Mrs. MacAfee.................... Gracelyn Ranson
Mr. MacAfee.................... Jake Tomlinson
Randolph MacAfee.................... Maverick Plaxton
Conrad Birdie.................... Cohen Messer

Sweet Apple Adults (may also play teens in various scenes)
Mrs. Mae Peterson....................................... Jenna Faller Understudy/Thurs pm performance: Angelina Anderson
Reporter.................... Anderson Ranson
Mayor.................... Tellis Gamble
Mayor's Wife.................... Taylor Reynolds
Mrs. Merkle.................... Izzy Detich
Gloria Rasputin.................... Ava Stevens

Sweet Apple Teens
Ursula Merkle.................... Taliya Smart
Helen.................... Tionna Smart
Nancy.................... Maggie Tidwell
Alice ....................Mia Johnson
Margie.................... Isla Elam
Deborah Sue.................... Lexi Courtney
Freddie.................... Jackson Weathers
Karl.................... Liam Connolly
Harvey Johnson.................... Yushi Setlur
Penelope Ann.................... Keller Quimby
Cindy.................... Caylin Agamaite
Sally ....................Emersyn Moore
Lucille ....................Angelina Anderson
Sandra.................... Amelia Johnson

Meet the Company
Jeffery Walker
Albert Peterson
This is Jeffery's fourth production with BAPAC (Once on This Island, Jr, Elf, Jr, Frozen Jr, and Camp Rock) Other favorite roles include Harold Hill in Music Man and Buddy in Elf, (IDS), Kristoff in Frozen (ELHS) and Rooster in Annie. When Jeffery is not on stage for Musical Theater, he performs with an Acapella group, competes in national theater festivals, and participates in track at his high school. Jeffery would like to thank God for his musical gift and his mentors and teachers for cultivating it and believing in him.
Keira Combs
Rosie/Choreographer
Keira Combs just finished her junior year in high school and her first year of the early college program. She has been in BAPAC for seven years and has enjoyed the relationships that she has made there, as well as in the roles of Summer in School of Rock, Dana in Camp Rock, and a dancing cabbage in Carrots!. She is the primary choreographer for BAPAC productions and has drawn recognition and praise for her talent at national competitions. She was recently a winner of Outstanding Choreographer from Broadway Star of the Future. Keira enjoys dance, sewing, art, Coke zero, and hanging out with her friends.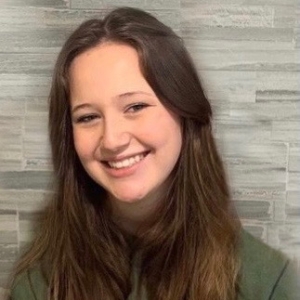 Kathryn Thomas
Kim MacAfee
This is Kathryn's 2nd year in BAPAC. Favorite roles include JoJo - Seussical, The Baker - Into The Woods, and Elsa - Frozen. Kathryn is in Thespians and plays the guitar, piano, and ukulele. Kathryn is so grateful for this opportunity.
Ronan Yeager
Hugo Peabody
This will be Ronan's 4th production with BAPAC. Other favorite roles include Luke in Disney's Camp Rock, Simba in the Lion King, Scarecrow in the Wizard of Oz, Aladdin in Aladdin, Prince Charming in Disney's Sleeping Beauty, and Troy in High School Musical. When Ronan is not performing, he enjoys traveling with his parents, hanging out with friends and running cross country and track for Osceola High School. He thanks Katie Combs and Lori Wilbanks for this opportunity and his parents for always supporting him and believing in him.
Gracelyn Ranson
Doris MacAfee
Gracelyn just finished her junior year in high school, and this is her 6th year in BAPAC. Some of her favorite shows with BAPAC have been Once on This Island (Erzulie), Bones (skeleton), Elf Jr. Chadwick, Emily), and Charlotte's Web (Charlotte). Gracelyn is also a member of Countryside High's Troupe 900. She was recently awarded Outstanding Performer with Broadway Star of the Future. Previous credits include Puffs (Leanne), The Marvelous Wonderettes (Cindy Lou), and 2020 + 2021 critics choice award for District 4 thespians. Gracelyn is a proud owner of four chickens, shout out to the loudest - Mammie! Thank you Ms. Katie and Ms. Lori for their continual support and love, and to her family for everything they do for her!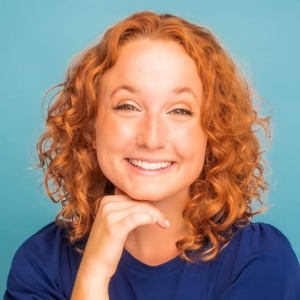 Jake Tomlinson
Harry MacAfee
Jake is excited to be joining BAPAC this year going into his senior year of high school at East Lake High School. Jake has previous experience in theatre having been Aldolpho in the Drowsy chaperone, Panch in The 25th annual Putnam county spelling bee and many others. He would like to thank his Mom, Dad, Ms. Lori and Ms. Katie for this opportunity!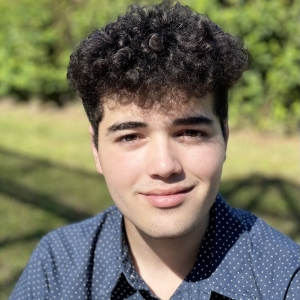 Maverick Plaxton
Randolph MacAfee
Maverick made his BAPAC debut in Once On This Island. His favorite past role was as The Baker in Into The Woods Jr. (NYStage Productions). When he's not on stage, Maverick is at Jungle Gym doing American Ninja Warrior type obstacle training. He also enjoys riding his bike to 7-Eleven for Slurpees. OMG you guys, always pushing boundaries, Maverick's dream role is to play Elle Woods in Legally Blonde!
Cohen Messer
Conrad Birdie
This is Cohen's fourth BAPAC production, including Camp Rock, Once on This Island, and Elf Jr. He's played Perchik in Fiddler On The Roof, Aladdin in Aladdin Jr., and Captain Von Trapp in Sound Of Music. His dream is to become an actor, and would like to thank his Mom for always supporting him, his directors for helping improve his theatre abilities, his friends for creating all of the amazing memories, and of course his grandma for all the driving.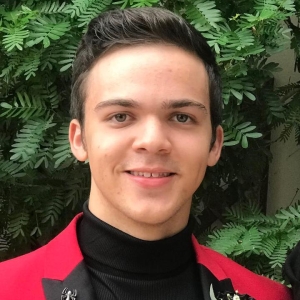 Jenna Faller
Mrs. Peterson (Friday and Saturday performances)
Jenna is very excited to be back in her 7th year at BAPAC and recently graduated from high school. Previous roles include Papa Ge in Once on This Island, Jr, Nala in Lion King, Jr, Jovie in Elf, Jr, and Maria in The Sound of Music. When she's not on a theatre stage, she is playing bass, cheerleading, or creating vlogs for entertainment. She would like to thank Katie and Lori for their guidance and her mom for always going for the ride.
Angelina Anderson
Lucille/Mrs. Peterson (Thursday performance)
This is Angelina's fifth production at BAPAC. (Frozen, Carrots, Elf, Once on this Island). She just finished eighth grade, and she has been performing since the early age of two. She has participated in dance classes, girl scouts, guitar lessons, and has been with BAPAC for 4 years. She would like to thank her mom and her directors for always supporting her.
Anderson Ranson
Reporter/Teen
Anderson just completed Eighth grade, and in his 4th year of BAPAC. Anderson's favorite shows have been Carrots TYP (Farmer McGregor), Frozen Jr.(ensemble), and Charlotte's Web (Avery). Anderson is a competitive swimmer, and has been swimming with TBAC for the last year. He hopes to one day swim for a D1 college! Anderson is completely obsessed with his two trouble making cats, Mochi and Akemi. He wants to thank Ms. Lori and Ms. Katie for always believing in him, and his older sister Gracelyn for being the best sister in the whole world!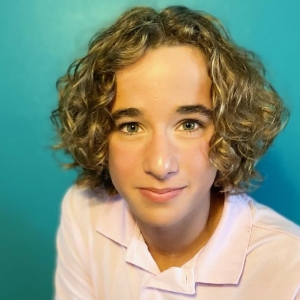 Tellis Gamble
Mayor/Teen
Tellis is thrilled for his first production with BAPAC. He has previously been seen Elf the Musical and The Addams Family at Dunedin High School. He loves the color purple and Harry Potter. #backfliponthespot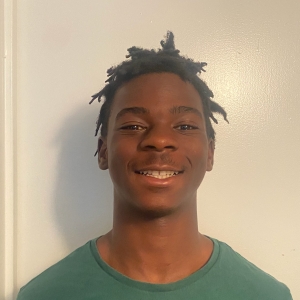 Taylor Reynolds
Mayor's Wife/Teen
Taylor just graduated from Gibbs High School's PCCA. This is her third show at BAPAC, previously playing Storyteller in Once on This Island, Jr and Peggy in Camp Rock over the summer. She has also been in the past few Gibbs productions of Company, Something Rotten! and She Loves Me. Taylor is so excited to perform!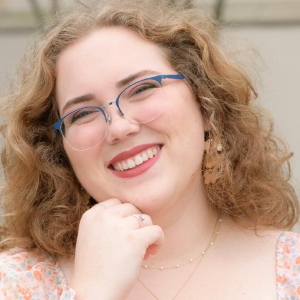 Isabel Deitch
Mrs. Merkle/Teen/Reporter
Isabel just finished her sophomore year, and she has been with BAPAC for 7 years! Some of her favorite roles she's played are Timon in The Lion King Jr, Carlotta in The Little Mermaid Jr, and Donkey in Shrek Jr. She would like to thank her family for all of their support.
Ava Stevens
Gloria Rasputin/Teen
Ava is a recent graduate of IRCS and joined BAPAC for her senior year. She has been in many shows over the years and some notable roles include Elsa in Sound of Music, Anna in Frozen, Davey in Newsies, and Tzeitel in Fiddler on the Roof. This year, she loved being able to compete with her BAPAC team at the Musical Theater Competitions of America (MTCA) in California. Ava will be attending Liberty University to study Musical Theater and Cinematic Arts in the fall. "I just wanted to thank my whole BAPAC family for such and amazing year, especially Katie and Lori. I am so thrilled to have been able to join you guys. Lastly, I want to thank my parents. Thank you for everything, I Love you." 1 Corinthians 10:31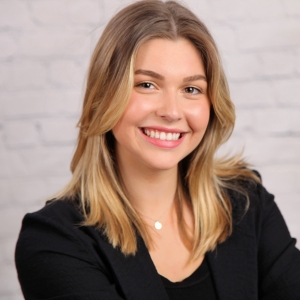 Taliya Smart
Ursula Merkle
This is Taliiya's 7th year with BAPAC. She just completed 10th grade. Her favorite roles are "Ti Moune" in Once on This Island, Jr, "the Manager" in Elf. Jr. and "Mama" in Carrots. Taliya was awarded the "All Festival Performance" award at the Junior Theater Festival in Atlanta, GA this year. She would like to thank Ms. Katie and Ms. Lori for all of the opportunities she has been given to shine and develop and grow in Theater. She would also like to thank her Mom and Dad for all their love and support.
Tionna Smart
Helen
This is Tionna's 6th season with BAPAC. She is 14 years old and just finished 8th grade.. Her favorite role is "Kawalski" in Madagascar. Tionna would like to thank Ms. Katie and Ms. Lori for believing in her and all the opportunities she's been given. She also wants to thank her Mom and Dad for all their love and support. Tionna would like to send a shout out to all the seniors of BAPAC.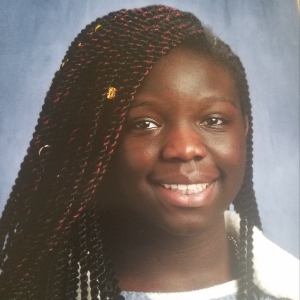 Maggie Tidwell
Nancy
This will be Maggie's second production with BAPAC. She has been singing, acting, and dancing since age 3 and it is something she's wanted to do professionally since her first time on stage. Her favorite roles (St. Pete MAD) were Michael Banks in Mary Poppins, Jr. and Scuttle in The Little Mermaid, Jr. She would like to thank her family, especially her parents and grandparents, for supporting her in all the shows she wants to do and helping her get to competitions this year.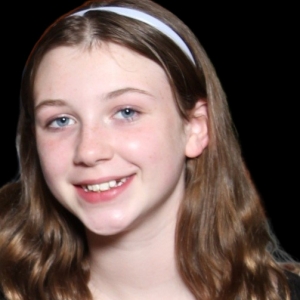 Mia Johnson
Alice
This is Mia's second year in BAPAC, and her second time performing in an actual show that isn't in her living room! She is excited to be a part of Bye Bye Birdie! Mia would like to thank Mom, Dad, Nonni, and Hannah!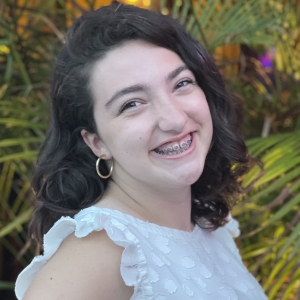 Isla Elam
Margie/Sad girl
Isla just finished 6th grade at Northside Christian School and has been a part of BAPAC for the past three years. She has participated in several shows through her school, church, and BAPAC including Frozen, Joseph and Technicolored Dream Coat, and White Christmas. Isla plays the clarinet in her Middle School Jazz Band and enjoys playing volleyball. Her favorite thing about BAPAC is making friends. Thanks to Mom, Dad, and Everett for all your support.
Lexi Courtney
Deborah Sue
This is Lexi's 5th year with BAPAC. Her favorite roles include: Skipper in Madagascar and Mason in School of Rock. Lexi enjoys singing and dancing and is a black belt in Taekwondo. She would like to thank her family, Miss Katie, Miss Lori, and her friends for their love and support.
Jackson Weathers
Freddie
Jackson Weathers, age 12, is in his second year with BAPAC. His first theater experience was playing the part of Harold Hill in his elementary school's production of "The Music Man". Jackson enjoyed attending a Hamilton workshop last year and being a part of the Camp Rock show last summer. Jackson is in both chorus and musical theater at Tarpon Springs Middle School Conservatory for the Arts. He also loves Martial Arts and is a First Degree Black Belt in Taekwon Do. Jackson loves being a part of BAPAC!!!!
Liam Connolly
Karl/Maude
Liam Connolly is super excited to be joining BAPAC this year. An 8th grade student at Seminole Middle, Liam is active in Chorus, Builder's Club and the Leadership Academy. Liam's musical theater credits include School House Rock, Aladdin, Beauty and the Beast, Sleeping Beauty, Wizard of Oz, Camp Rock and Frozen. In his spare time, Liam is a member of the Clearwater Community Sailing Club 420 Development Team. "I feel lucky to be around so many talented kids".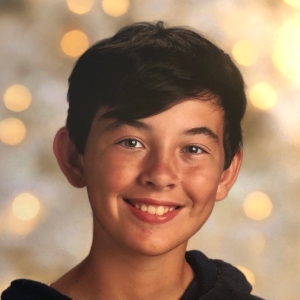 Yushi Setlur
Harvey Johnson
This is Yushi's second performance with BAPAC. His previous roles include Daniel in Once on This Island, Jr, Pumba in The Lion King, Jr, Smart Kid in Schoolhouse Rock, and Aladdin in Aladdin, Jr. In his free time, Yushi likes to play basketball, mold clay and watch "Friends". He would like to thank his mom for always being there for him, going everywhere with him and being his best friend (excluding Ronan, of course). He's thrilled to be part of this fun BAPAC community and he has made a ton of new friends!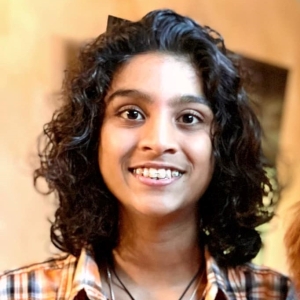 Keller Quimby
Penelope Ann
Keller just completed 7th grade and enjoys horseback riding, singing with her favorite vocal coach, and traveling (especially to Costa Rica). She loves all the new friends and experiences she has made this year at BAPAC. Thank you to my parents and everyone who has given me opportunities to perform and glorify God with my talents!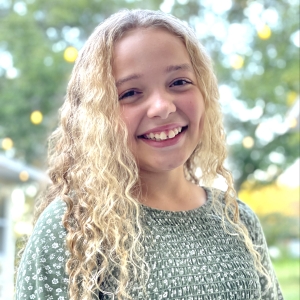 Caylin Agamaite
Cindy
Caylin is thrilled to be performing in their second show with BAPAC! Some of their notable roles from past performances include Jafar in Aladdin(French Woods) Tessie in Annie (St Pete MAD) And Lord Farquaad in Shrek The Musical (Gidget Cross) A big thanks to mom and stepdad, Brittany and Terry for the support and everlasting love. They'd also like to thank their two best friends, Maggie and Clare for all their love and joy.
Emersyn Moore
Sally
Emersyn participates in gymnastics, singing, dance, art and writes music. She used to do ice skating. She was in the BAPA productions of Once on This Island, Camp Rock, and concert with BAPA. She received first place in a group performance for Odyssey of the Mind. She would like to thank her mom for introducing this to me, her sister, and everyone in the cast for being so welcoming and kind.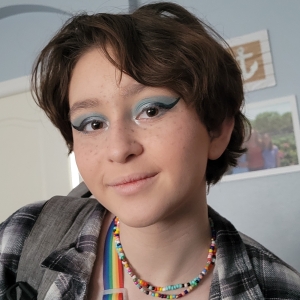 Amelia Johnson
Sandra
This will be Mia's third production with BAPAC (Georgina/Ensemble, Camp Rock Jr.). Other roles include: Ancestor 4 in Moana Jr. (CPPAC) and Ensemble in Aladdin Jr. (CPPAC). Amelia loves Samoa Girl Scout cookies and watching the musical, Into the Woods. Thank you to my parents and grandparents because without them I wouldn't have a ride.