Clue: On Stage

at St. Mary's Academy

Written by
Sandy Rustin

Based on the Screenplay by
Jonathan Lynn

Additional Material by
Hunter Foster and

Eric Price

Directed by Shannon More

Technical Direction and Design by Demetri Pavlatos
Follow Us:
SPECIAL THANK YOU
Brette Doyle and Tech Help at SMA - Thanks for helping us with our streaming service!
SMA Administration—Thanks for supporting our creative adventures!
SMA Faculty and Staff—Thanks for supporting myself and the students as we dust off our boots.
SMA Maintenance Crew—Thanks for keeping us all safe at SMA.
Especially, Thank you to the parents, caregivers, family and friends who are so supportive of St. Mary's Theatre. Thank you for sharing your lovely humans with me during this time!
DIRECTOR'S NOTE
Clue is one of my favorite movies of all time. I love witty humor and farce. (My siblings, mostly my sisters and I, would watch the movie again and again while growing up and we can probably quote it verbatim). And although the stage version is not exactly the same as the movie, it does effectively captures the essence of the cult classic. I was excited to share the story with my students and give them the opportunity to embody these iconic characters and style. I hope we have captured the style and essence of the movie.
It is a somewhat surreal feeling having a live audience again. We had a live streaming audience one year ago when we produced our Zoom Play, Trap and even further back to Mary Poppins in March of 2020 since we had an in-person audience. And now, a year later, we have both a 'virtual' and in-person audience which feels like the best of both worlds. At times throughout this process it has felt like and old hat – coordinating scene changes, costumes, playbill photos. And at other times I feel like I am learning how to ride a bike again. As with everything from these past long months, there will be a lot to process from this experience, but for now I hope that I can just stand in the moment and feel it fully. I am so thankful for my Team Tech partner, Demetri, and all he continues to give to SMA and our students. I am so grateful for the support I receive from the SMA administration and my fellow faculty and staff who continue to give encouragement and humor to the process. But most of all, I am so thankful for the opportunity to work with brave, gentle, creative, sometimes-snarky-but-always kind, grace-filled students. There would just be no point to do this without any of them.
Whether with us in the Clark Family Auditorium or out there in places like Montana, thank you for your support of SMA Theatre!
Cast
Belle Cirino
Wadsworth (Saturday 16th @6pm and Sunday 17 @1pm)
Evelyn Cooper
Professor Plum (Saturday 16th @6pm and Sunday 17 @1pm)
Caty deBettencourt
The Cook and others (All performances)
Sharon DePue
Mrs. Peacock (Friday Oct 15 and Saturday Oct 16@1pm)
Fi Eikenberry
Professor Plum (Friday Oct 15 and Saturday Oct 16@1pm)
Rose Flood
The Chief of Police and others (all performances)
Anna Fuss
Wadsworth (Friday 15 and Saturday 16 @ 1pm)
Mak Gross
Mr. Green (Friday Oct 15 and Saturday Oct 16@1pm)
Grace Hansen
Mr. Green (Saturday 16th @6pm and Sunday 17 @1pm)
Hannah Herzig
Ms. Scarlet (Friday Oct 15 and Saturday Oct 16@1pm)
Rouine Hughes
Mrs. Peacock (Saturday 16th @6pm and Sunday 17 @1pm)
Lucy Johnson
Yvette (Saturday 16th @6pm and Sunday 17 @1pm)
Paige Kehrli
Mr. Boddy (All Performances)
Sami Knoffler
Mrs. White (Saturday 16th @6pm and Sunday 17 @1pm)
Alexa Lageson
Ms. Scarlet (Saturday 16th @6pm and Sunday 17 @1pm)
Sabina Linder
Yvette (Friday Oct 15 and Saturday Oct 16@1pm)
Andy Manne
Colonel Mustard (Friday Oct 15 and Saturday Oct 16@1pm)
Izzyie Sandoz
Colonel Mustard (Saturday 16th @6pm and Sunday 17 @1pm)
Julia Wells
Mrs. White (Friday Oct 15 and Saturday Oct 16@1pm)
Creative Team
Tess Hoffman
Production Stage Manager
Max McIsaac
Assistant Stage Manager
Willa Larson
Assistant Technical Director and Light Board Op
Sarah Brandt (LEAD) and Juni Singh (Assist)
Sound Operator
Leo Adams-Pastor and Mia Dieringer
Costume Coordination and Design
Emma Chally, Rose Holbert and Lila Manner
Hair/Makeup Design and Crew Leads
Celine Glavan
Camera Operator
Juliana Lowry, Simone Mace-McLatchie, Madeline Selin
Production Assistant
Louisa Krantz (LEAD), Isabelle Nollette (LEAD) , Spencer Barth, Kate Humphrey, Poppy Jassmond, Margaret Meeker and Rebeca Segura
Backstage Crew (Friday Oct 15 and Saturday Oct 16 @1pm)
Jazzy Ilsey (LEAD), Fiona Kelley (LEAD), Izzy Aron, Isabella Flores, Sidonie James, Hadley Kersens, Millicent Prouty and Maddie Teitelman
Backstage Crew (Saturday Oct 16 @7pm and Sunday Oct 17)
Thandie Durcan and Ava Trueworthy
Hair/Makeup Core Team
Olivia Bolstand, Maggie Housley and Jane Nufer
Hair and Makeup Crew (Friday Oct 15 and Saturday Oct 16 @1pm)
Amalie Bates, Violet DeGroot, Annie Pilic
Hair and Makeup Crew (Saturday Oct 16 @7pm and Sunday Oct 17)
Natalie Alexander, Teagan Sedory
Offstage Costume Crew (Saturday Oct 16 @6pm and Sunday Oct 17 @1pm)
Maia Lippay and Lucita Oceaña Dessen
Offstage Costume Crew (Friday Oct 15 and Saturday Oct 16 @1pm)
Sophie Barinaga, Esti Benerofe, Amelie Houk and Eleanor Schumacher
Costume Construction Crew
Anya Mihokovic
Technical Production Assistant
Tati Lutje
Assistant Light Board Op
Amelia Bailly, Fiona Holton, Kris Lerch
Props/Special Projects
Lillian Alexander, Adelle Baptiste, Bryce Gay and Sarah Neel
Front of House
Meet the Company
Belle Cirino
Wadsworth (Saturday 16th @6pm and Sunday 17 @1pm)
Evelyn Cooper
Professor Plum (Saturday 16th @6pm and Sunday 17 @1pm)
Caty deBettencourt
The Cook and others (All performances)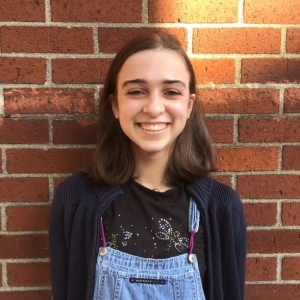 Sharon DePue
Mrs. Peacock (Friday Oct 15 and Saturday Oct 16@1pm)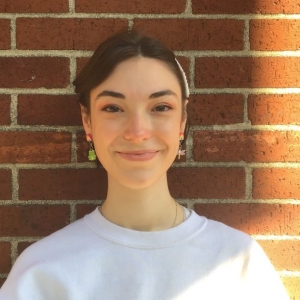 Fi Eikenberry
Professor Plum (Friday Oct 15 and Saturday Oct 16@1pm)
Rose Flood
The Chief of Police and others (all performances)
Anna Fuss
Wadsworth (Friday 15 and Saturday 16 @ 1pm)
Mak Gross
Mr. Green (Friday Oct 15 and Saturday Oct 16@1pm)
Grace Hansen
Mr. Green (Saturday 16th @6pm and Sunday 17 @1pm)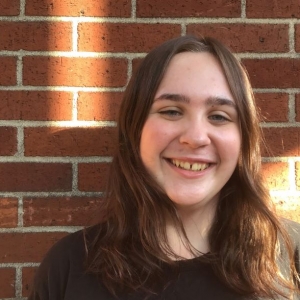 Hannah Herzig
Ms. Scarlet (Friday Oct 15 and Saturday Oct 16@1pm)
Rouine Hughes
Mrs. Peacock (Saturday 16th @6pm and Sunday 17 @1pm)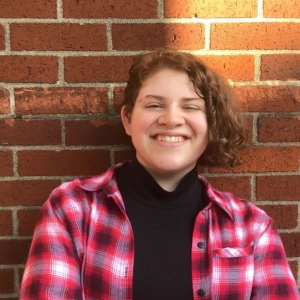 Lucy Johnson
Yvette (Saturday 16th @6pm and Sunday 17 @1pm)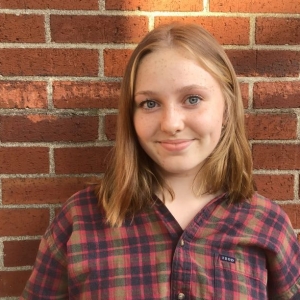 Paige Kehrli
Mr. Boddy (All Performances)
Sami Knoffler
Mrs. White (Saturday 16th @6pm and Sunday 17 @1pm)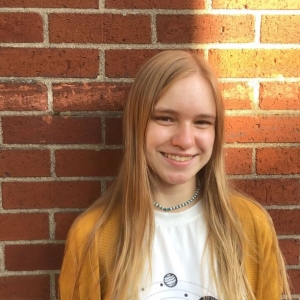 Alexa Lageson
Ms. Scarlet (Saturday 16th @6pm and Sunday 17 @1pm)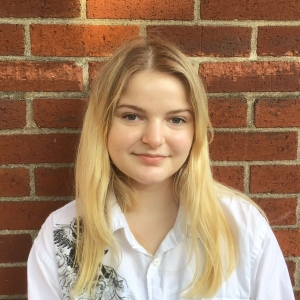 Sabina Linder
Yvette (Friday Oct 15 and Saturday Oct 16@1pm)
Andy Manne
Colonel Mustard (Friday Oct 15 and Saturday Oct 16@1pm)
Izzyie Sandoz
Colonel Mustard (Saturday 16th @6pm and Sunday 17 @1pm)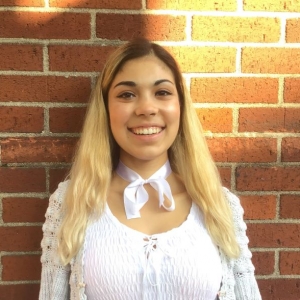 Julia Wells
Mrs. White (Friday Oct 15 and Saturday Oct 16@1pm)
Tess Hoffman
Production Stage Manager
Max McIsaac
Assistant Stage Manager
Willa Larson
Assistant Technical Director and Light Board Op
Sarah Brandt (LEAD) and Juni Singh (Assist)
Sound Operator
Leo Adams-Pastor and Mia Dieringer
Costume Coordination and Design
Emma Chally, Rose Holbert and Lila Manner
Hair/Makeup Design and Crew Leads
Celine Glavan
Camera Operator
Juliana Lowry, Simone Mace-McLatchie, Madeline Selin
Production Assistant
Louisa Krantz (LEAD), Isabelle Nollette (LEAD) , Spencer Barth, Kate Humphrey, Poppy Jassmond, Margaret Meeker and Rebeca Segura
Backstage Crew (Friday Oct 15 and Saturday Oct 16 @1pm)
Jazzy Ilsey (LEAD), Fiona Kelley (LEAD), Izzy Aron, Isabella Flores, Sidonie James, Hadley Kersens, Millicent Prouty and Maddie Teitelman
Backstage Crew (Saturday Oct 16 @7pm and Sunday Oct 17)
Thandie Durcan and Ava Trueworthy
Hair/Makeup Core Team
Olivia Bolstand, Maggie Housley and Jane Nufer
Hair and Makeup Crew (Friday Oct 15 and Saturday Oct 16 @1pm)
Amalie Bates, Violet DeGroot, Annie Pilic
Hair and Makeup Crew (Saturday Oct 16 @7pm and Sunday Oct 17)
Natalie Alexander, Teagan Sedory
Offstage Costume Crew (Saturday Oct 16 @6pm and Sunday Oct 17 @1pm)
Maia Lippay and Lucita Oceaña Dessen
Offstage Costume Crew (Friday Oct 15 and Saturday Oct 16 @1pm)
Sophie Barinaga, Esti Benerofe, Amelie Houk and Eleanor Schumacher
Costume Construction Crew
Anya Mihokovic
Technical Production Assistant
Tati Lutje
Assistant Light Board Op
Amelia Bailly, Fiona Holton, Kris Lerch
Props/Special Projects
Lillian Alexander, Adelle Baptiste, Bryce Gay and Sarah Neel
Front of House
Learn More About Stage Mag