Crimes of The Heart

Presented by Dakota Stage, Ltd.

Book By:

Beth Henley

Directed by LaDonna Carpenter

Presented by special arrangement with Concord Theatricals, New York

Follow Us:
Director's Notes
I'm a proud Gen X'er, a child of the 1970s. While I was playing outside from morning to night, riding my bike without a helmet and drinking from garden hoses, the United States was experiencing a time of transition. Nixon resigned. The Women's Liberations and Civil Rights movements were confronting how we viewed women and minorities. The country was still entrenched in the Vietnam War and the Cold War. A small town upbringing shielded me from most of the greater issues in the world, but as an adult, I've become a product of the total package of my childhood. The beliefs, experiences, values, traumas of a child…they all combine to make me the flawed human being I am.
I can't help but think that our characters, Lenny, Meg and Babe, probably had a similar experience growing up in their small Georgia town, but their very different experiences created scars of childhood trauma that I never had to manage. Abandoned by their father and having lost their mother, they would be raised by grandparents who were ill-equipped to parent more children and who still held onto the values and opinions of their own upbringings. The result is three young women who must now carry the baggage of childhood trauma, each one committing her own crime of the heart.
As the oldest, Lenny often took over the mother role to her younger siblings forgoing self and focused purely on meeting the needs of others. She was also a frequent target for Old Granddaddy's criticism. The resulting self-esteem issues combined with chronic selflessness lead her to the belief the she is undeserving of finding her own love and happiness.
Meg, the middle child, was eye witness to the tragic event that caused them to lose their mother, and as such, she may be the most traumatized of the three. Her determination not to, as Babe describes, become "a weak person" has caused her to resist becoming too close to anyone for fear of losing them. Lenny's polar opposite, she thinks only of what's best for herself, everyone else be damned. At the time we meet her, she has, in essence, sabotaged every relationship in her life in an effort of pure self-preservation.
Then there's Babe, the youngest of the sisters. Both of her parents were gone before she was old enough to really comprehend what was happening, and Old Granddaddy seemed to make it his mission to protect her innocence. She was taught to view the world through rose-colored glasses, leaving her with a childlike view of life and little preparation for reality. She also never fully grasped why her mother died, and she tells us several times how much she's fears that she'll end up like Mama.
As our play begins, we find the sisters coming together in support of Babe as she is being charged with shooting her husband. Her literal crime serves as the catalyst for these women to explore their relationships and their figurative crimes of the heart. Can Lenny learn to love herself? Can Meg learn that commitment and selflessness don't make us weak? Can Babe see that her mother's circumstances are not her own?
Although Crimes of the Heart is set against the backdrop of Babe's crime, it's really the story of flawed women learning to atone for their crimes of the heart. It also asks us to examine the crimes of the heart that we, ourselves, have committed. The happiness we don't think we deserve. The hurt we inflict on others. The resistance to take accountability for our actions. How we deal with those crimes and grow from them can determine how we see the world and how the world sees us. What are your Crimes of the Heart?
CONTENT NOTE: The subject matter of this play includes domestic violence and suicide. It also includes a brief description of a relationship between young woman with an underage boy. These subjects may not be suitable for all audience members, but their inclusion is central to story line.
---
Special Thanks
Jeremy Lindemann

Kayla Meisel

Eckroth Music
Dakota Nuts-N-Candy
Pat Litton
We would also like to extend an extra special thank you to Nancy Gordon and Morgan Nelson for your help transforming walls and doors into our cozy little kitchen in the small Georgia town of Hazelhurst.
Cast
Amanda Pitzer
Lenny McGrath
Rachael Solborg
Meg McGrath
Schatzy Eichmann
Babe Botrell/Becky McGrath
Taryn Chase
Chick Buck Boyle
Creative Team
LaDonna Carpenter
Director
Marissa Carpenter
Stage Manager
Nancy Gordon
Props Master
LaDonna Carpenter/Marissa Carpenter
Lighting and Sound Design
Amanda Perry
Costume Designer
Brian Nelson
Master Carpenter/Set Desinger
ATTENTION
CAMERAS AND OTHER RECORDING EQUIPMENT
Cameras and other recording equipment are strictly prohibited during any performance. Theater management reserves the right to ask any patron who is observed recording a performance or invited dress rehearsal to leave the premises without a refund.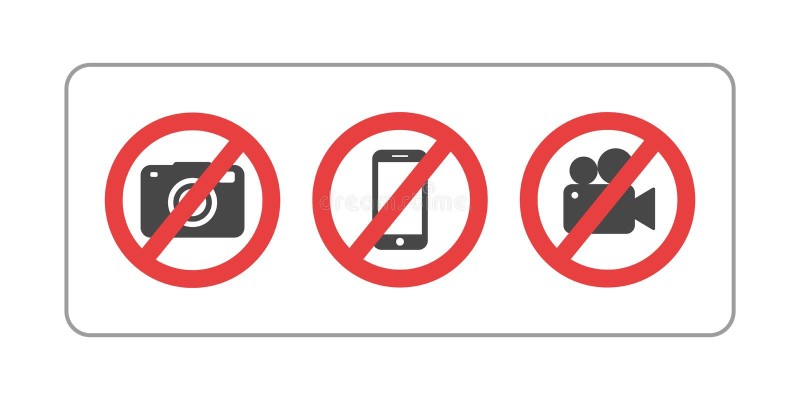 CELL PHONES
The use of cellphone for calls or texting is prohibited during performances. The use of these devices is disruptive to both the actors on stage and other patrons. All cell phones should be placed on silent mode and the screen set to its darkest setting. Any patron who not in compliance with our cell phone policy during a performance may be asked to leave without a refund.
Meet the Company
Amanda Pitzer
Lenny McGrath
Amanda is thrilled to be back onstage for DSL's Crimes of the Heart. This is her 21st year working with Dakota Stage, her home away from home. She had the pleasure of portraying Babe in 2009, so to be able to revisit this beautiful script as older sister Lenny has been incredibly rewarding. She was last seen in the DSL productions of "5 Women Wearing the Same Dress", and "Steel Magnolias". She would like to extend a sincere thank you to the cast and crew, not only for their hard work, but for their continuous laughter and friendship. Also, a thank you to her friends and family for always supporting her acting endeavors.
Rachael Solborg
Meg McGrath
Rachael is so excited to be a part of this amazing cast! Some of her previous roles at Dakota Stage include Renee in The Odd Couple Female Version, Emmy in A Dolls House Part 2 and GeorgeAnne in 5 Women Wearing the Same Dress. She would like to thank her family for always supporting her. She would also like to thank LaDonna for trusting her with this role!
Schatzy Eichmann
Babe Botrell/Becky McGrath
This is Schatzy's 4th show at DSL. She studied Musical Theater Performance at AMDA in NYC and she is so excited to be a part of Crimes of the Heart! A couple of her recent roles include Chris Hargensen in Carrie: the Musical with DSL and Mistress Quickly in Merry Wives of Windsor with Capitol Shakespeare. She would like to thank Wyett for helping her memorize the show, and thank all of her friends and family for their unending support and patience with her busy schedule.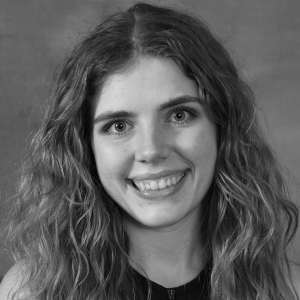 Taryn Chase
Chick Buck Boyle
Taryn is an Assistant Professor of Mathematics at BSC. Having a long-time interest in theater, she has most recently appeared in Five Women Wearing the Same Dress and Lost in Yonkers. She would like to thank her family for their support and Paul Murphy for his help running lines.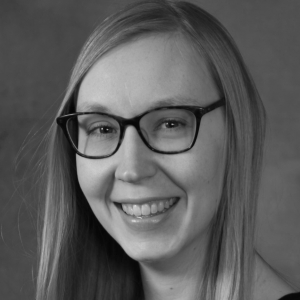 MJ Kuntz
Barnette Loyde
MJ has been involved in 30 productions in the Bismarck-Mandan area since they first auditioned for DSL's One Flew Over the Cuckoo's Nest in 2012. They began doing light and sound design in 2019 and directing in 2020's production of Greater Tuna. Crimes of the Heart is MJ's tenth show working with LaDonna in some capacity. They truly appreciate the opportunity to be on stage one last time, and they treasure the support of their family and friends over the years as they've explored this creative world.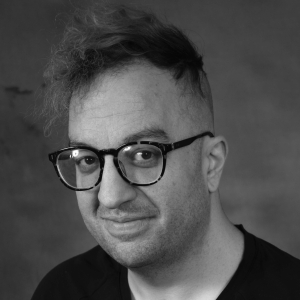 Drew Pengilly
Doc Porter
Drew is happy to be returning to Dakota Stage for another show after previously acting in Carrie: The Musical this fall. He has been involved in the Bis-Man Theater community for almost 10 years now. He has done shows with Shade Tree, Sleepy Hollow, BPS, and some BSC shows too. Whenever he isn't acting, you can probably find him up in the booth. In the time that he ISN'T doing theater, he works at Rock 30 Games where he plays the role of "Assistant Manager"
LaDonna Carpenter
Director
Currently in her 8th season with Dakota Stage, LaDonna has been seen on stage and worked behind the scenes for nearly 20 productions. Her previous directing credits include The Odd Couple: The Female Version and The Last Five Year. Over the last 7 seasons she's performed in over a dozen shows including Next to Normal, Carrie: The Musical, A Doll's House Part 2, and Vanya and Sonia and Marsha and Spike. She is a three time recipient of the Brady Award for Outstanding Actress in a Leading Role and was a 2021 inductee onto the Dakota Stage Wall of Fame. LaDonna has a Bachelor's degree in Vocal Music from Chadron State College, and works as an IT supervisor at Basin Electric. She is also currently the President of the Dakota Stage, Ltd. Board of Directors. LaDonna would like to express her appreciation to her husband, family, and friends for their unending support of her theater addiction, and for understanding when she says "I can't, I have rehearsal." She would also like to extend her sincere gratitude to the cast of Crimes of the Heart. "Your immense talent, flexibility, and willingness to put your trust in me have made this process such a joy. I want to thank each of you for bringing for bringing the vision in my head to life right in front of my eyes."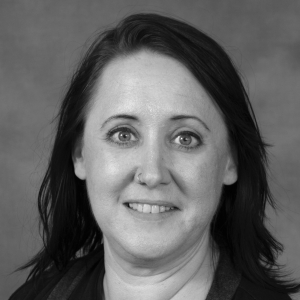 Marissa Carpenter
Stage Manager
Marissa Carpenter is an 8 year member of the the theater community in Bismarck. She has been involved in several shows on and off the stage. Some of her most notable characters would be Belle in Beauty and The Beast at Sleepy Hollow, Carrie in Carrie at Dakota Stage, and Veronica Sawyer in Heathers: The Musical at Bismarck State College. She has also worked on the technical crew in several productions as lighting and sound design/operator, run crew, and set building. This is Marissa's first time Stage Managing, and she is really enjoying getting to learn about a new part of what makes a production possible. Marissa is also the Administrative Assistant for Dakota Stage, and recently accepted a full-time position at Northern Plains Dance. Marissa spends her free time with her boyfriend, Cullen and cat, Freya. She would like to thank her friends and family for their ongoing support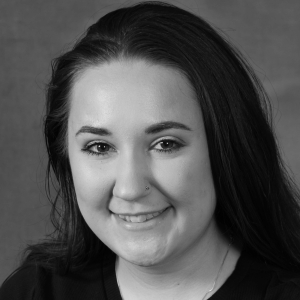 Nancy Gordon
Props Master
LaDonna Carpenter/Marissa Carpenter
Lighting and Sound Design
Amanda Perry
Costume Designer
Brian Nelson
Master Carpenter/Set Desinger
Multimedia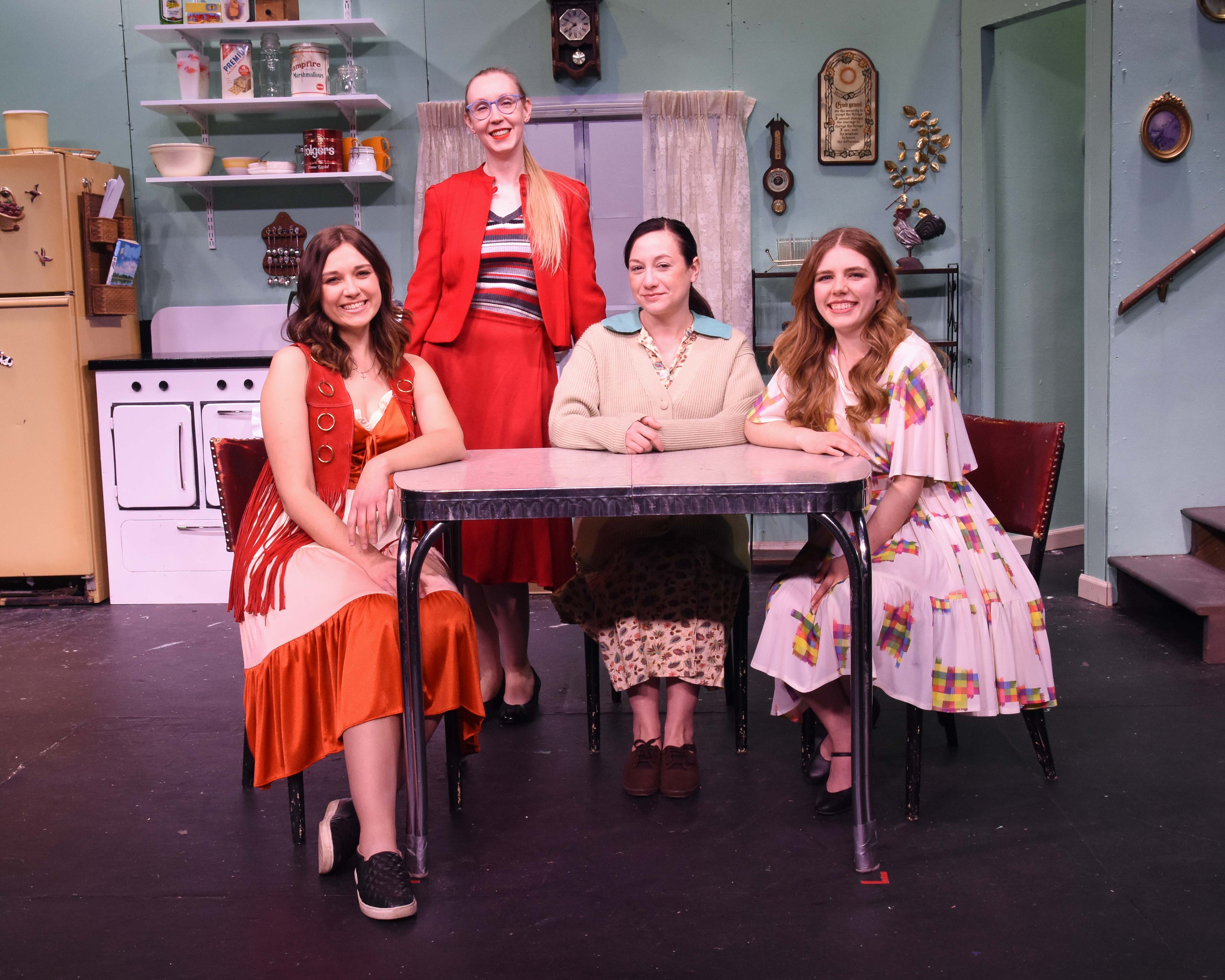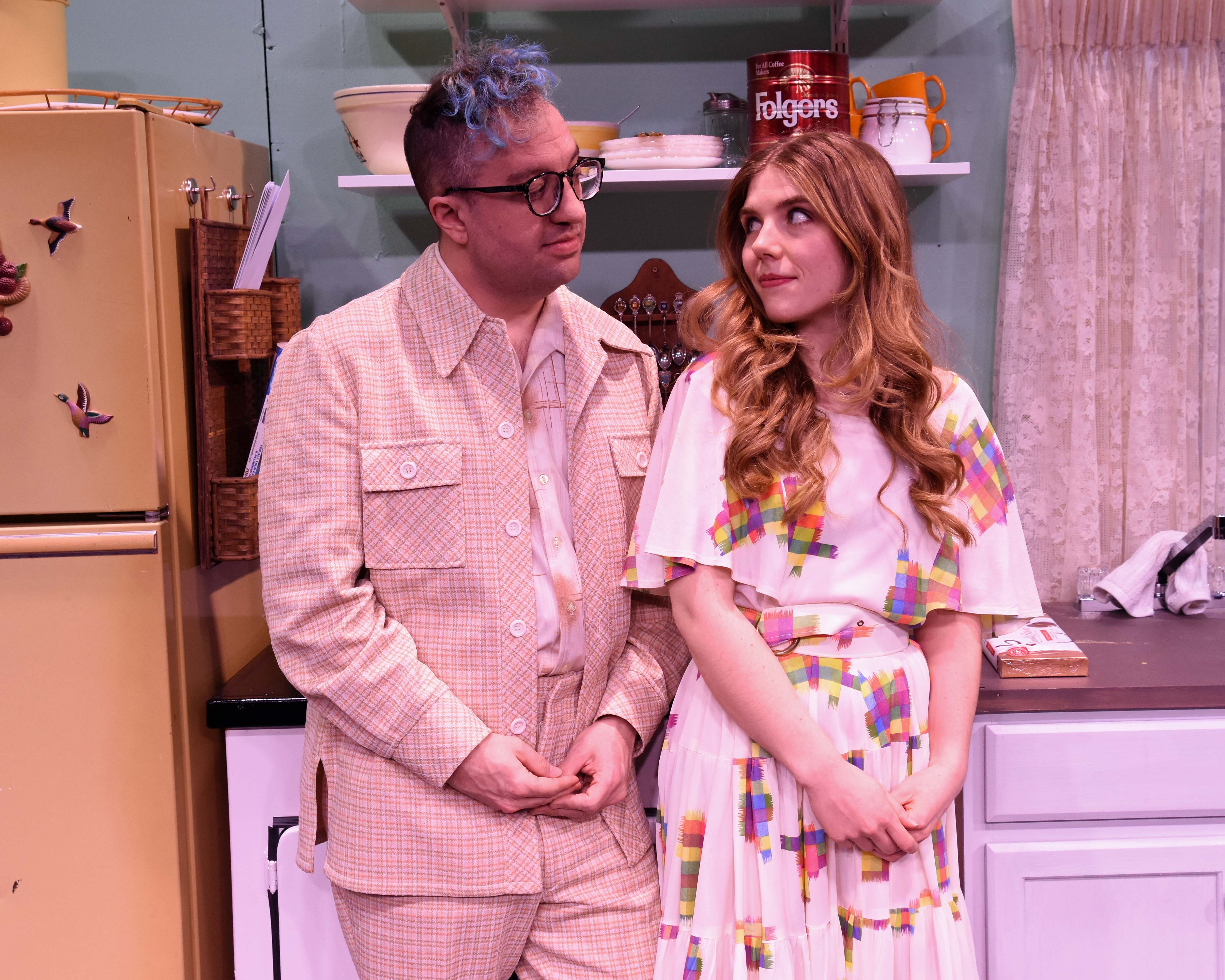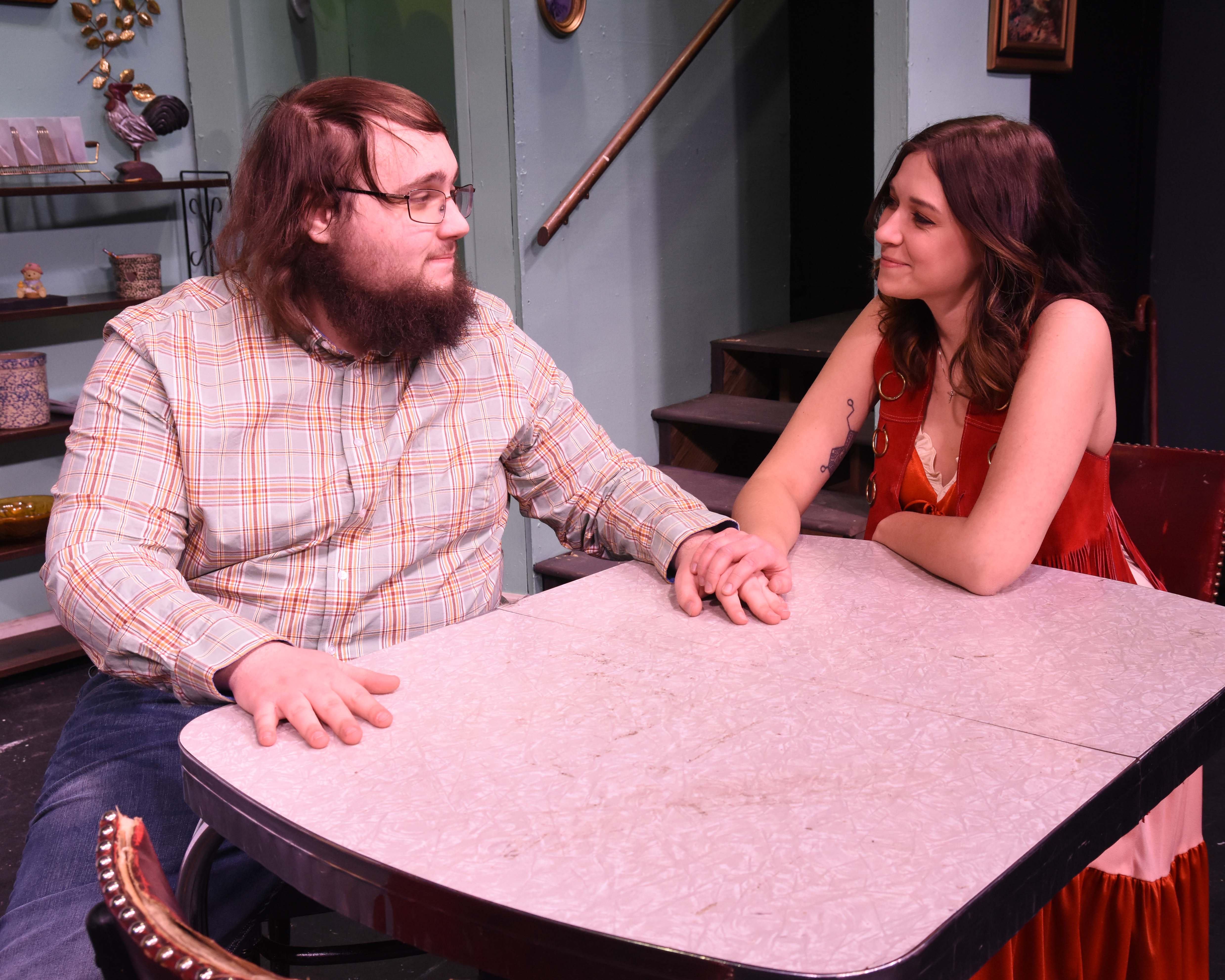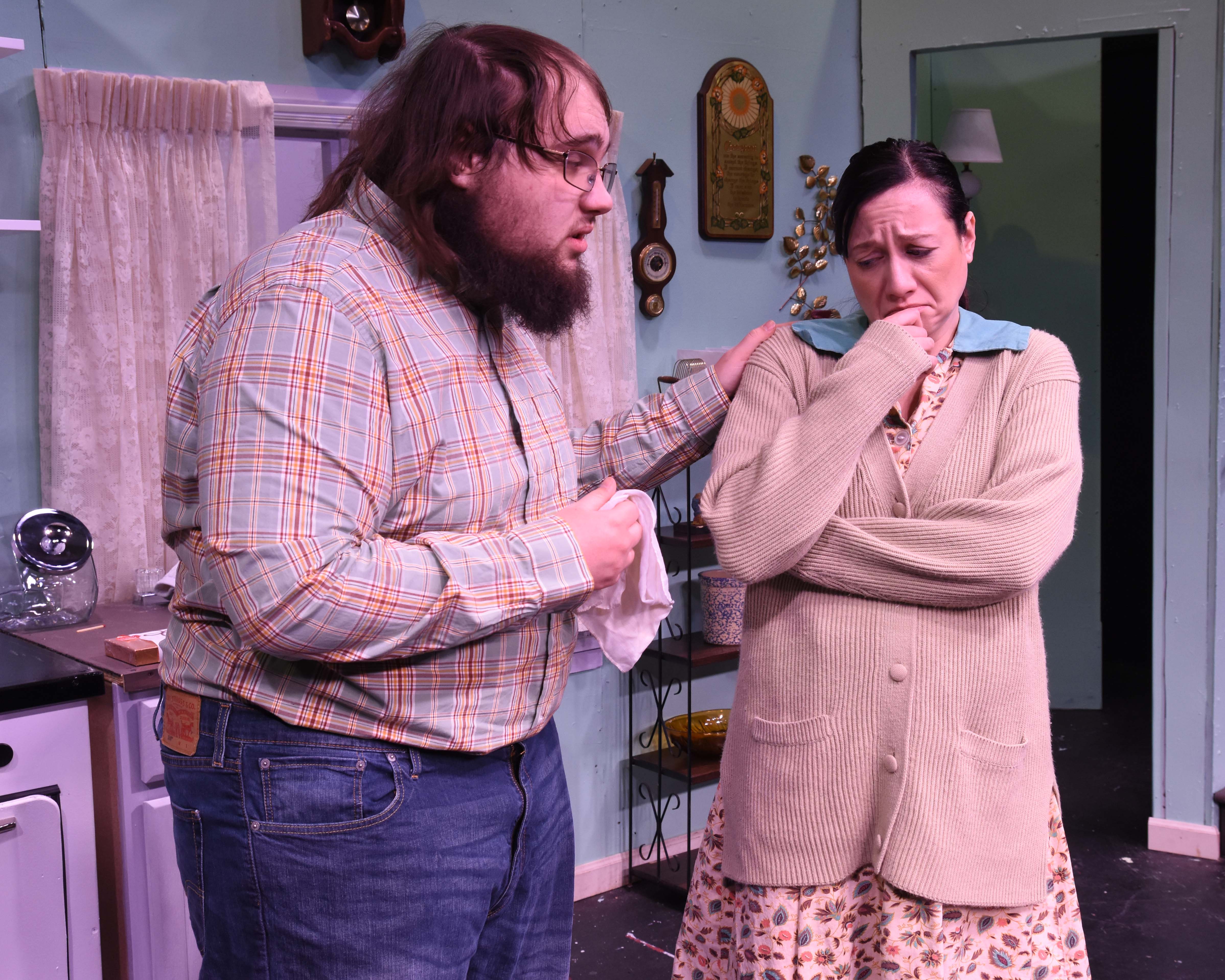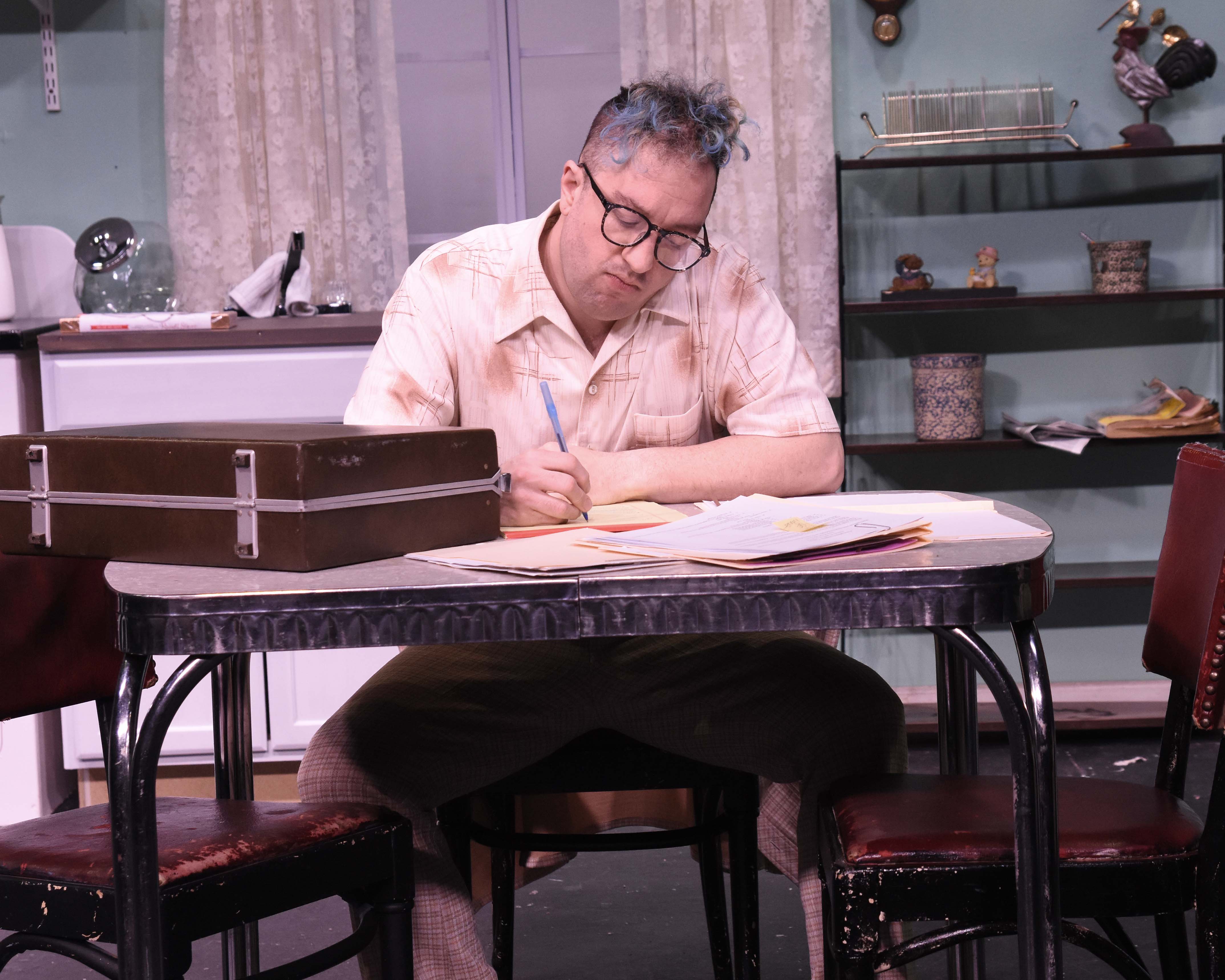 MISSION STATEMENT
The mission of Dakota Stage, Ltd. is to contribute to the cultural development of our community by creating high quality, live theatre productions that enrich, educate and entertain both audiences and participants. As a community-based theater, we constantly strive to provide a nurturing environment for participants of all ages and cultures to develop artistic and technical skills while promoting live theatre as an avenue for entertainment within our community.
---
INTERESTED IN PARTICIPATING?
Follow Dakota Stage. Ltd. on Facebook, Instagram, and Twitter to find information on auditions and volunteer opportunities for future productions.
Audition Dates:
Marvin's Room - February 5-6 at 6:00-8:00PM
The Underpants - March 19-20 at 6:00PM
---
WE'RE HIRING
Dakota Stage is seeking a Master Carpenter to help us build sets for future productions. If you're interested, please send email to DSLadmin@dakotastageltd.com ​​​​​​
Coming Soon!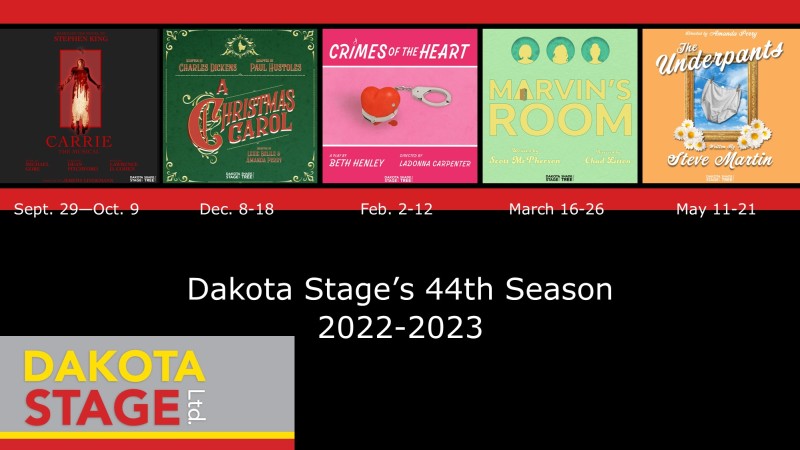 Flex and Season passes are still available for Season 44. Ask for more information at our Box Office, or touch the photo to go to our web site.