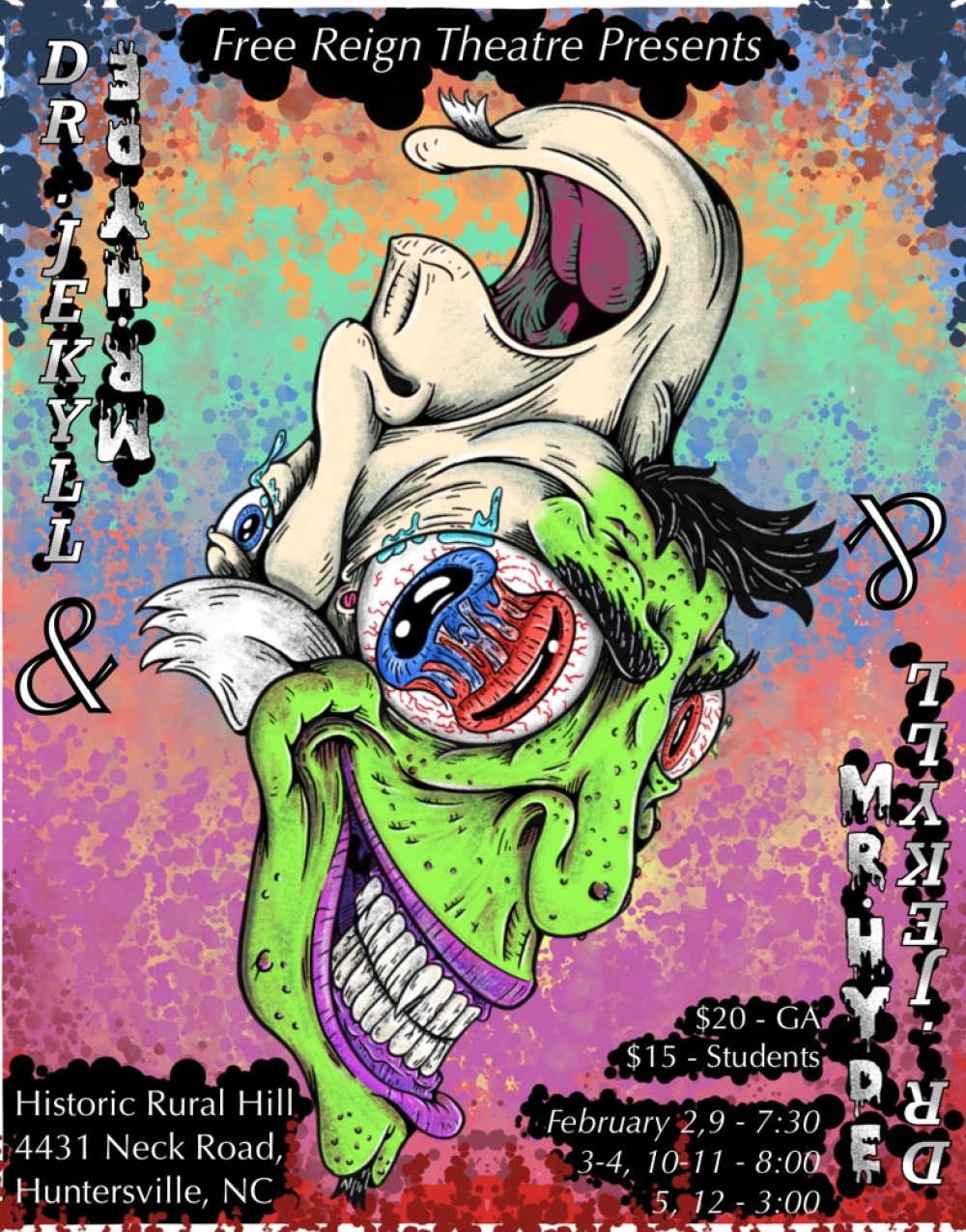 FREE REIGN THEATRE COMPANY

presents

Dr. Jekyll and Mr. Hyde

by
Richard Abbot

at Historic Rural Hill

4431 Neck Road, Huntersville, NC 28078

Tickets available now! Click here to purchase tickets from Brown Paper Bag!

Directed by
Cara Hayes

Starring

Christian Williams

Ted Patterson

Aaron Zimmerman*

Gina Brafford

Maxwell Greger*

Robert Brafford

Corlis Hayes

Roshunda Anthony*

Lisa Essex

KJ Adams*

Katie Bearden

*=Free Reign Theatre Company debut
*Program artwork created by Ted Patterson*
Follow Us:
**This show will run about 2.5 hours in total with a 15 minute intermission.**
Act I
Summer Evening at the home of Henry Jekyll
Act II, sc i
Several Weeks later - 9pm
---
Intermission
There will be a 15 minute intermission
---
Act II, sc ii
The following morning - just before dawn
Act III, sc i
Two days later - morning
Act III, sc ii
Late that same night
Act III, sc iii
Two weeks later - evening
Song List
Music and Sound Effects during the show courtesy of:
"Free Sounds Library". Free Sound Effects Site. License: License: Attribution 4.0 International (CC BY 4.0).
Pre-Show/Intermission/Post Show:
Kevin MacLeod (http://imcompetech.com) Licensed user Creative Commons: By Attribution License 4.0 License (http://creativecommons.org/licenses/by/4.0/)
Song list:
Anguish
Dark Times
Grand Dark Waltz Moderato
Heart of Nowhere
Lost Time
Oppressive Gloom
Satiate Strings
Thunder Dreams
Cast
Katie Bearden
The Inspector
Gina Brafford
Diana Carew
Robert Brafford
Mr. Utterson
Maxwell Greger
Dr. Lanyon
Christian Williams
Dr. Henry Jekyll
Aaron P. Zimmerman
Sir Danvers Carew
Creative Team
Charles Holmes
Costume Designer, Lightning Designer
Megan Hirschy (She/Her/They)
Stage Manager
Meet the Company
KJ Adams
Richard Enfield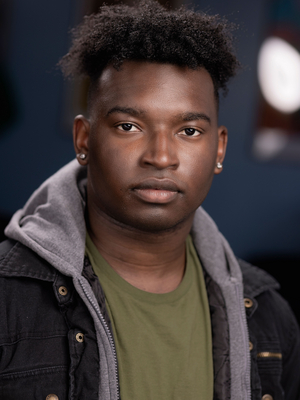 A freshly turned alumni of Winthrop University 22'' KJ Majored in Theater Performance with a Minor in Philosophy. During the Summer of 2022, he had the opportunity to perform and make his professional theater debut in 2 shows in Kentucky with the Mountain Movers Theater company under the artistic direction of Kim Willard. KJ will be making his Free Reign Theater debut tonight as Richard Enfield. KJ would like to thank The Free Reign Family for giving him this honor and opportunity tonight to perform under the direction of Cara Hayes.
Roshunda Anthony
Bridget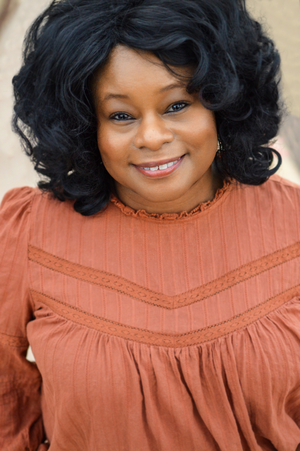 Roshunda lives in Charlotte, NC where she works as an actor and freelancer. She is originally from Long Island New York but moved to Charlotte after her service with the United States Air Force. She has worked as an actor in Charlotte on stage and screen. She has worked as a Murder Mystery actress for several years until her troupe became a victim of Covid and the troupe ended up shutting down. She has performed on the Charlotte stage in shows such as James Baldwin's "The Amen Corner" (Which she was nominated for a Metrolina Theatre Award *MTA*)with On Q Productions, Clyde Edgerton's "Walking Across Egypt" with Theatre Charlotte, Charles Gounod's "Faust" with Opera Carolina, "Romeo and Juliet" with Charlotte Shakespeare, "A Mid-Summer Night's Dream" with UNC Charlotte, "As You Like It" with Shakespeare Carolina; She is also a former performer for Cedar Fair's theme park Carowinds where she was a parade performer for the "Nickelodeon Celebration Parade" and a Scarowinds Scare actor. Roshunda is a former Road Crew member with Radio Disney Charlotte. Currently she is a content creator on Tik Tok where she has amassed a following, she goes by the name Disney Fan Queen where she talks about all things Disney, cosplay different Disney characters, do different skits, talk about current issues within the Walt Disney company/ the Disney Fandom, and gives encouragement and talks about social justice issues. Roshunda is happy, excited, and grateful for this opportunity to perform in front of a live audience again.
Katie Bearden
The Inspector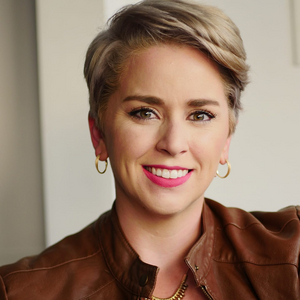 Katie is excited to return for her 6th production with Free Reign Theatre Company. As always, she wants to thank the audience for attending and understanding the power of their presence to bring this production the energy of being seen. She is especially proud of her dearest friend, Cara Hayes for undertaking this project and adding her passion for history, literature, and the arts to this production. She is honored to have someone in her life like Cara. Memento Mori.
Gina Brafford
Diana Carew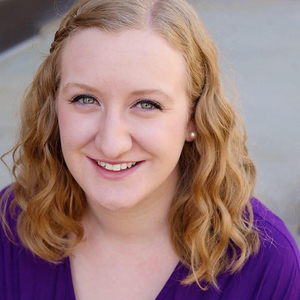 Gina is excited to be working again with Free Reign Theatre in such a fun and classic story! Gina graduated with a BFA in Theatre for Youth from East Carolina University in 2016 and moved to the Queen City to pursue theatre. Her most recent roles include Nurse (Free Reign's 'Romeo and Juliet'), Marianne Dashwood (CPCC's 'Sense and Sensibility'), and Strawberry Seller (Theatre Charlotte's 'Oliver!'). She sends her love to her family and husband, Robert, her gratitude to Cara for the opportunity, and her apologies to Noir (her cat) for throwing off our snuggling schedule in the evenings.
Robert Brafford
Mr. Utterson
A graduate of the University of North Carolina at Charlotte, Robert fell in love with Charlotte's theater community while in college. Since 2012, he has been performing regularly in the Metrolina region as an actor in pieces classical, modern, and (once) musical. When not onstage, he works in the financial services industry. As both an actor and director, his gratitude goes out to God, to his wife Gina, and to the rest of the cast and crew of this wonderful show!
Lisa Essex
Connie
Lisa Essex is an international communications professional, editor, author and writer from England who relocated to South Carolina in circumstances she can't quite recall. She has played numerous roles in community theatre, including Lady Capulet, King Lear, and various roles in everything from 'Sister Act' to 'A Christmas Carol,' with some light costume-making on the side. She would like to thank her daughter, Madeleine, for forcing her (kicking and screaming) from an almost three-decade absence from the stage. It was worth it.
Maxwell Greger
Dr. Lanyon
Maxwell Greger is thrilled to be performing for the first time at Free Reign. Also performing in such a classic story with this wonderfully talented cast. Maxwell has been acting for five years. You may have seen him in The Play That Goes Wrong as Charles Haversham at Lee Street theater or this past October in Post Mortem Players Hallowine at Old courthouse theatre, or as Hal in the play Proof at Davidson Community Players. He has also been studying acting for seven years with Linda Watt in her master acting class and scene study and learned the acting method of Stanislavski and Meisner.
Corlis Hayes
Pauline
Corlis is thrilled to return to Free Rein in the role of Pauline in Dr. Jekyll and Mr. Hyde. She was last seen in [They Fight] 2.0 where she played multi-rules. Corlis would like to thank Cara for this opportunity to work with this talented case and amazing crew.
Ted Patterson
Hyde
Ted is thrilled to be performing in his first role post pandemic. During that time, he went away from twisting balloons to performing the lead in the upcoming short film ("A Twistful of Dollars" by Thingamajig Media), and now designing t-shirts for Free Reign Theatre, Madpark Designs, and The Playbook of Life Clothing. If you want to support Ted's art/projects, visit his Instagram or his Redbubble (pattersonted3).
Christian Williams
Dr. Henry Jekyll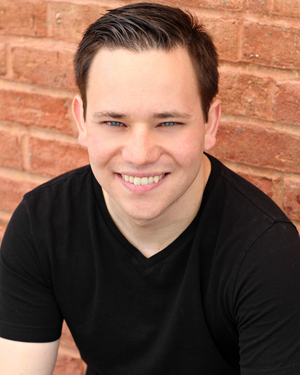 Christian is thrilled to be bringing the role of Dr. Jekyll to life with Free Reign Theatre! Christian is a graduate of the University of West Florida and made his return to the stage last year with Free Reign's production of Romeo and Juliet in the titular role (Hint: Not Juliet). An active member of the Charlotte Theatre community, Christian has taught at Children's Theatre of Charlotte and the Ballantyne Arts Center and directs many of the Live Entertainment productions at Carowinds Amusement Park . An avid LEGO Enthusiast, he is always sure to be found playing no matter where he is and he is grateful to get to play with such a talented cast! Christian would like to thank Cara for her direction and vision of this show as well as his wife, Danielle, for her unfailing love and constant support.
Aaron P. Zimmerman
Sir Danvers Carew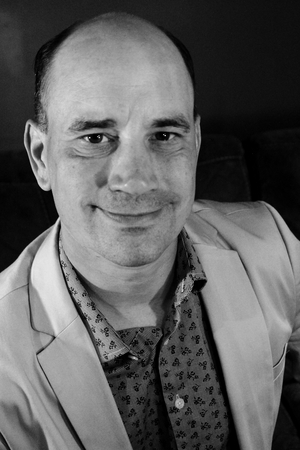 Aaron is delighted to be performing with Free Reign Theare. Recent credits include Howard in Death of A Salesman with the Davidson community Players and Dickie Bell in The Fox on the Fairway with Fort Mill Community Playhouse.
Cara Hayes
Director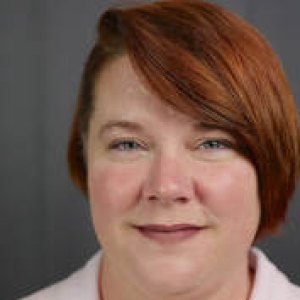 Cara is a founding member of the Free Reign Theatre Company. She has performed in a couple of productions, but mostly worked behind the scenes as stage manager for various shows. This is her first time in the director's seat. Cara wishes to thank her amazing cast for their dedication and hard work, her husband David for being a sounding board and cheerleader, and to all her family and friends for their support through this process.
Charles Holmes
Costume Designer, Lightning Designer
Charles is an actor/actor combatant and the owner of Feint and Parry Stage Combat. He has enjoyed being the resident Fight Choreographer for Shakespeare Carolina (2013-2017) and has choreographed and directed fights for local and regional companies including Actor's Theatre of Charlotte, Theatre Charlotte, Georgia Renaissance Faire, and the Atlanta Shakespeare Company.
Megan Hirschy (She/Her/They)
Stage Manager
This is Megan's 6th show with Free Reign Theatre Company. Megan was part of the first production of [They Fight] with Free Reign and has been with Free Reign ever since. Megan has also assisted with lighting and, with the help of Charles Holmes, designed the lights for Romeo & Juliet. She has also worked with Shakespeare Carolina and Carolina Actors' Studio Theatre (CAST). Megan would like to give a huge shout out to her Queens University of Charlotte theatre professors Jerry Colbert and Kara Wooten for preparing her for theatre outside of Queens and being super supportive. She would also like to give a shout out to all the cast and everyone involved with the show and for all their hard work!
Multimedia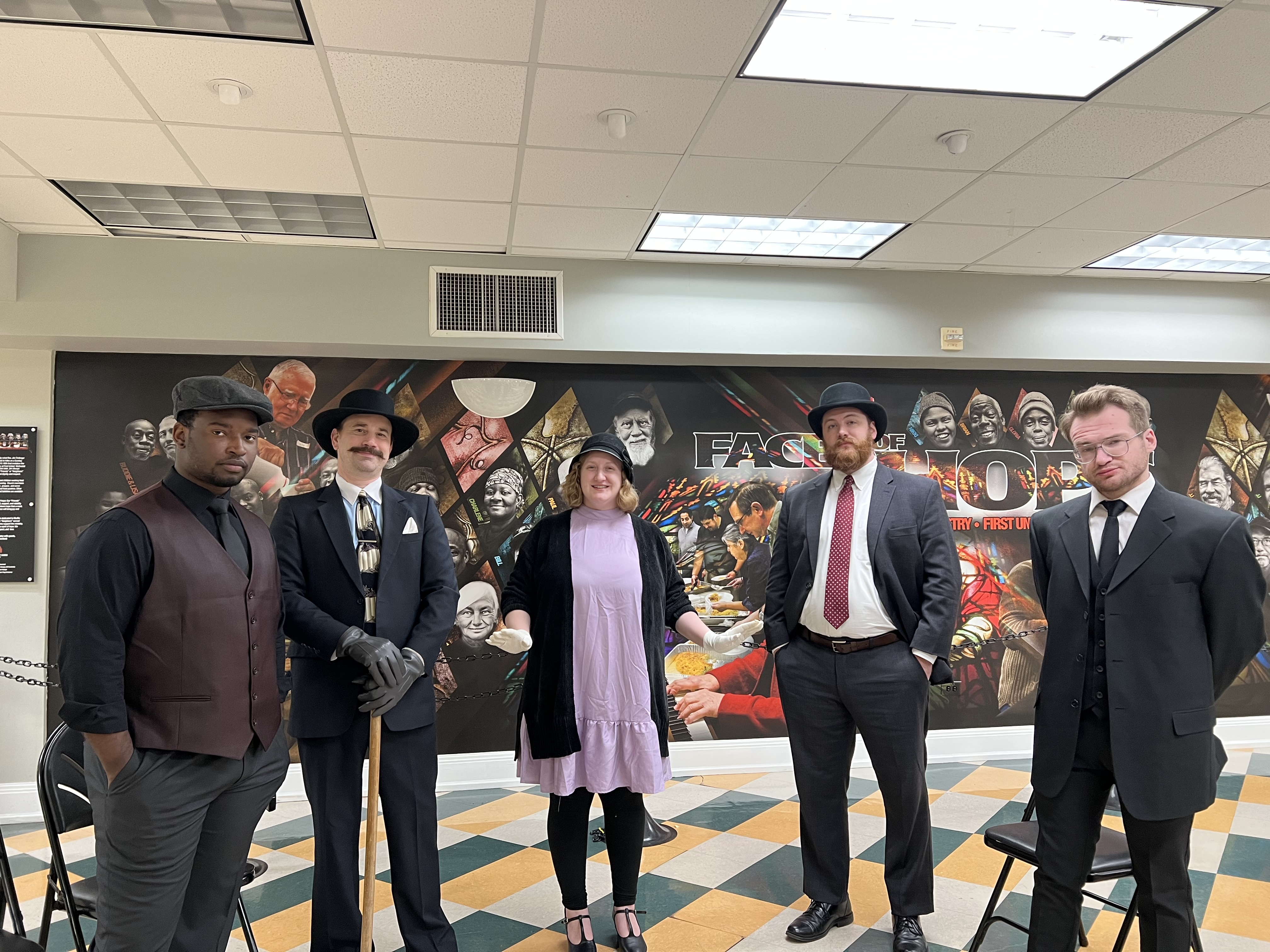 Costume fitting for Richard Enfield, Mr. Danvers Carew, Miss Diana Carew, Mr. Utterson and Dr. Lanyon.
Costume fitting for Miss Diana Carew and Henry Jekyll.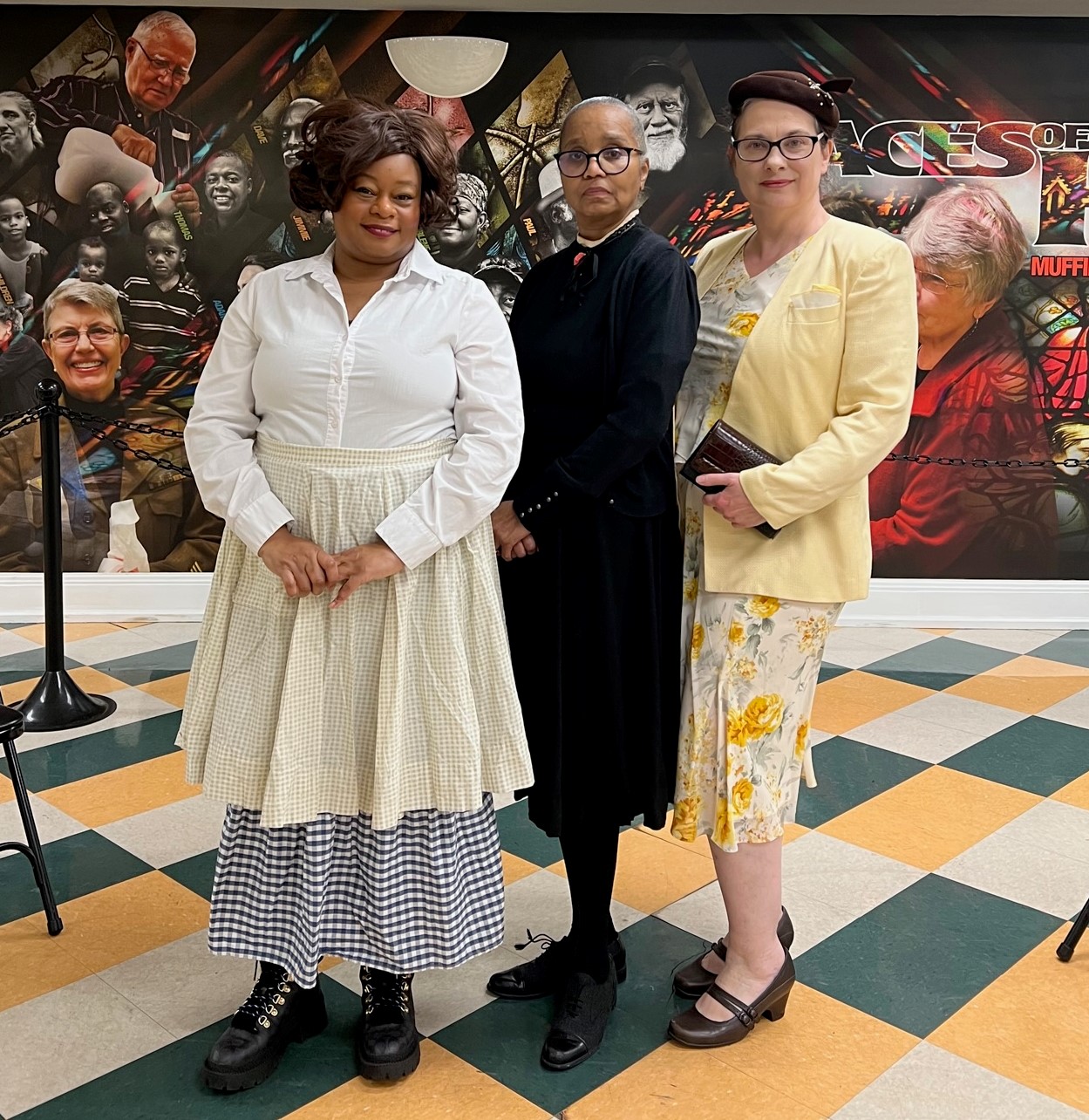 Costume fitting for Bridget, Pauline and Connie.
Costume fitting for Inspector Newcomen.
Load in Day - Hard at Work!
Load in Day - Hard at work!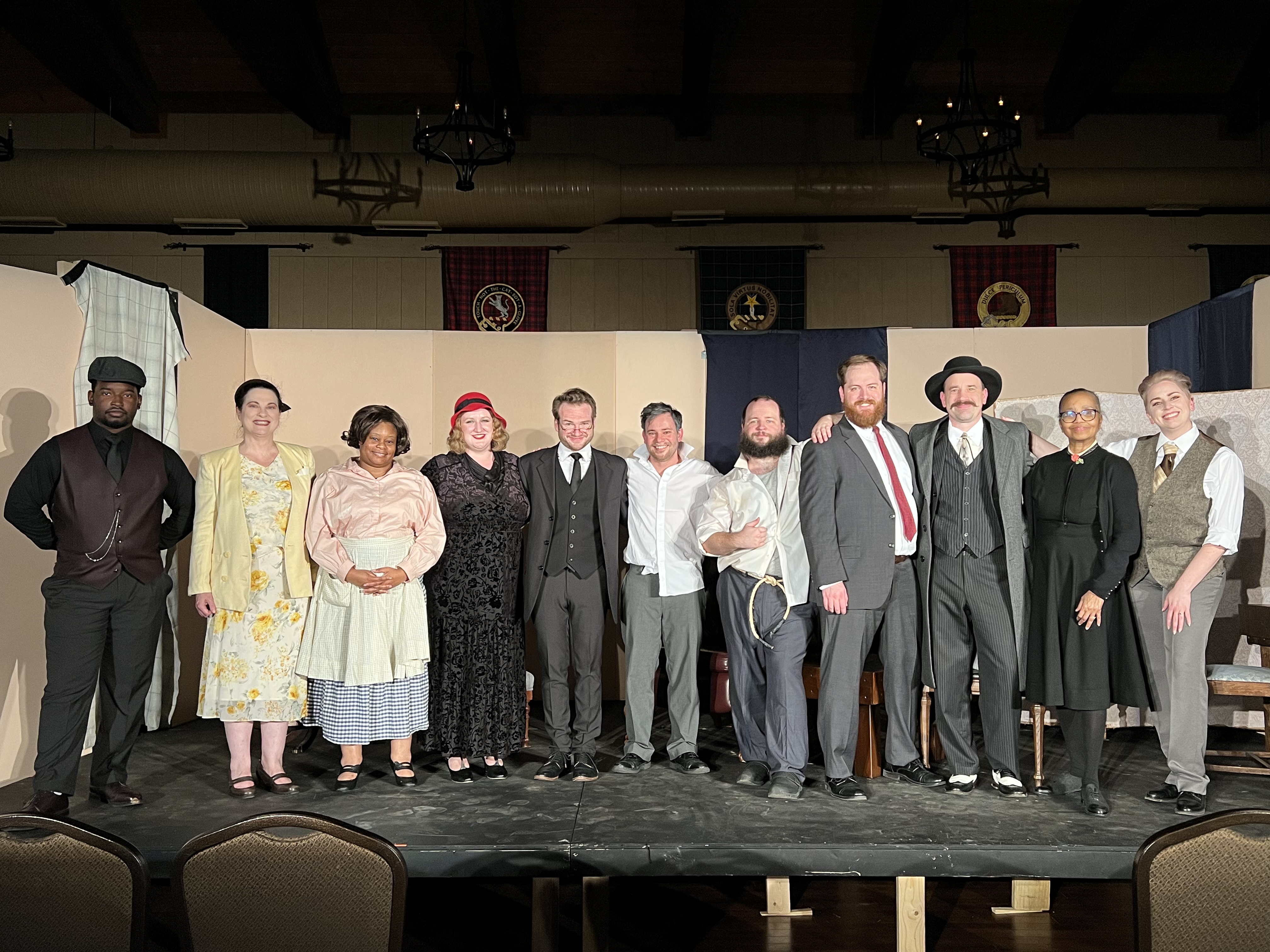 Final Dress Rehearsal! Thank you!
Special Thanks
Thank YOU for sharing an evening of theatre with us!
---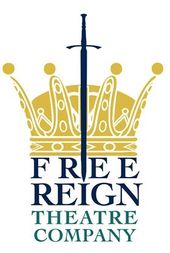 OUR MISSION
Free Reign Theatre Company fosters collaboration between ambitious artists to create heartfelt, inclusive, and diverse theatrical experiences.

From Ancient Greek plays, to Renaissance works, to modern-day productions, original works and adaptations, we set out to make our stories live, breathe, and have a heartbeat. These stories are the greatest gift we can give to you, and we want you to be part of them.

Through the presentation of performing arts to the general public, theatrical workshops, and outreach to regional schools, our goal is to help educate our community through our exploration of the history and breadth of the human experience.
---
Why Free "Reign"?
The phrase is supposed to be spelled "free rein," implying a bridled horse able to run free without anyone controlling it. However, due to the pride we have in our presence in Charlotte, the Queen City, the "reign" spelling best describes us.
---
MEMBERS
Pictured from L to R Back: Katie Bearden, Charles Holmes, Chelsea Hunter, Robert Brafford.
L to R Front: Shelby Ray Patterson, Alex Creech, Cara Hayes.
---
To find out more about the members and who they are, check out the link here!
Upcoming Free Reign Show
Upcoming Performance and Auditions
William Shakespeare's
MACBETH
Directed by David Hensley
Performances will be held May 4th through the 7th and May 11th through the 14th at The Courthouse Theatre in Downtown Rock Hill.
---
Auditions:
Dates: Monday March 6th and Tuesday March 7th from 7:00pm-9:00pm
Location: First United Methodist Church at 501 North Tryon Street Charlotte, NC 28202
Monologues or cold reads accepted. Sides will be available onsite. Please be prepared to stay and be paired up with other actors.
(Please Note: all roles are volunteer based.)
---
Cast Roles:
13 roles to be cast, open to actors of all ethnicities and gender identities, ages 18 and older
5 roles will only play one character and 8 will be ensemble
Single Character Roles:

Macbeth, Lady Macbeth, Banquo, Macduff, Ross

Ensemble Character Roles:

Sergeant/Donalbain/Second Murderer/Young Siward
Porter/Old Man/First Murderer/Doctor
Malcolm/Third Murderer/Duncan/Lord/Siward
Fleance/Seyton
Witch 1/Gentlewoman/Attendant/Guard/Dinner Guest
Witch 2/Messenger/Servant/Dinner Guest
Witch 3/Guard 2/Dinner Guest
---
Rehearsals:
Rehearsals will be held at First United Methodist Church starting April 3rd. (time TBD)

Guestbook
Tell us what you thought of the show! Like and share the event with your friends!