Counting Down:
Theater Mode
Large Font
Save Program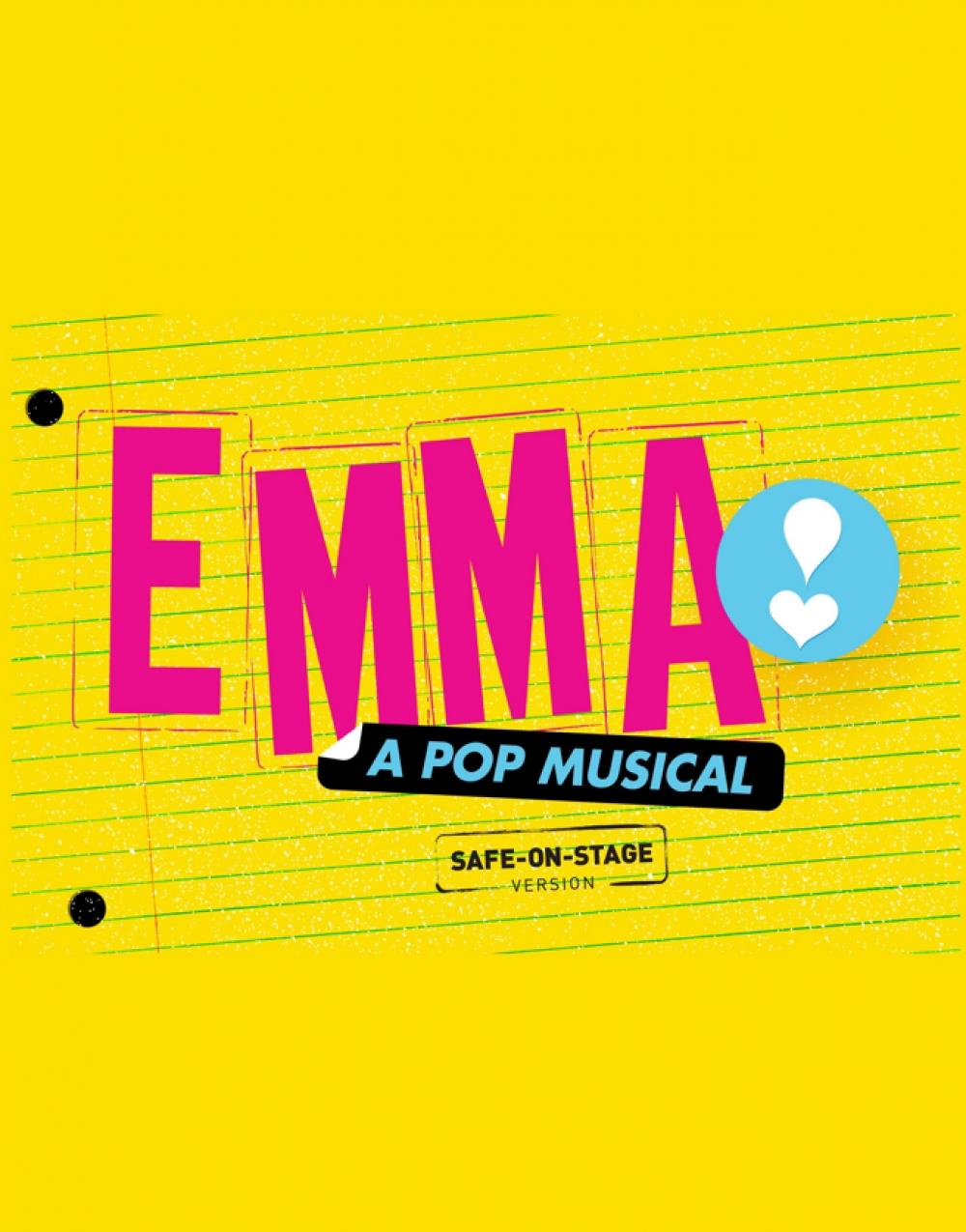 Stay up to date with all things STK!
Advertisement
Emma: A Pop Musical: Safe On Stage Edition

at Mount Carmel Academy STK

Produced by special arrangement with Broadway Licensing.

(www.broadwaylicensing.com)

by
Eric Price

Featuring Music Made Popular by

The Dixie Cups

Shania Twain

The Ronettes

Whitney Houston

Lisa Loeb

The Supremes

Avril Lavigne

Pat Benatar

Vicki Sue Robinson

Katy Perry

Sara Bareilles

Cyndi Lauper

Salt-n-Pepa

Des'ree

Paula Adbul

Starring

Isabella Farrugia
Josh Williams
Tyler Gaubert

Meredith Falk-Charbonnet
Hannah Bonnette
Regan Nugent

Justice Smith
Connor Helmke
Ashley Dolan

Elise Fairchild, Kameron Callahan, Emily Oliver,

Rhyan-Grace Hebert, Emily Reeks

Mary Agate, Adeleine Berner, Madelyn Berner, Angelina Granier, Ella-Grace Gustin, Elise Holloway, Olivia Long, Molly Martinez, Maddie Maurin, Helen Morlier, Isabella Nicoll, Alexis Schott, Sophie Sigur, Casey Swanson

Hannah Darcey, Colleen D'Aquila, Anna Grenrood, Haley Guidry, Ellie Hardie, Sydney Hughes, Abigail Mohr, Lauren Morantez, Jalen Robinson
| | |
| --- | --- |
| Follow Us: | |
---
---
Song List
The Show Will Be Performed with NO INTERMISSION
Chapel of Love.................Emma, Company
Man, I Feel Like a Woman...........Harriet, Emma, Company
Be My Baby: Part 1.................Harriet, Girl
How Will I Know?..................Harriet, Emma, Girls
Be My Baby: Part 2...............Harriet, Girl
King of Anything.......Emma, Jeff, Girls, Guy
Girls Just Want To Have Fun.......Jane, Emma, Harriet, Girl
You Can't Hurry Love......Welcoming Committee, Emma, Harriet, Company
Things I'll Never Say.....Jeff, Guys, Girls
Heartbreaker.....Frankie, Company
Whatta Man / You Gotta Be.....Girls
Straight Up........Emma, Frankie
Bad, Bad Crush......Harriet, Jane
Roar.......Emma, Jeff, Ashley, Phillip
Stay......Emma, Frankie, Jeff
Turn the Beat Around / I Wanna Dance With Somebody...Ashley, Company
Be My Baby: Part 3....Harriet, Girls
Brave....Harriet, Jane, Frankie, Emma, Jeff
Be My Baby: Part 4.....Harriet, Girls
Unwritten......Emma, Jeff, Company
Make a Match for You......Company
---
---
---
Crew
---
Musicians
---
---
Notes from an English Teacher
---
Note from the Dramaturge
---
Meet the Company
Advertisement
---
Donors
| | |
| --- | --- |
| Junior's on Harrison | Lakeview Harbor |
| Russell's Marina Grill | Another Broken Egg |
| NOLA Sweet T's | Acorn Cafe |
| DiMartino's | Olive Branch Cafe |
| Ruby Slipper | Fat Boy's Pizza |
---
Thank you!
Sister Camille Anne Campbell, Beth Ann Simno, Denna Cheramie, Maggie Jaunet, Karl Harrod, Kim Schultz, Kathy Pennison, Carli Collis, Ryan Williams, Gilly Jaunet, STK Members, Ryan Naquin, WMCA, Sarah Miller, Richie and Robbie Jacobs, Marcus Stanley, Skip and Sue Buras, Emile, Eddie, Sabah, Ray and Donald, Gina & Eddie Perret, Catherine and Daniel Duensing, Lynne Bordelon, Michelle Richards, Sal Roberts, Megan Harms, PATHS Parents, STK Set Dads, all the parents who provided donations, SM Entertainment Consulting, James Moore, Omega Productions, Philip & Louis Hosen, Stephanie Hartman, Pam Holahan, Suzy Donaldson, Joyce McNeil, Mrs. Jacobs-Stanley's Acting classes, the cast, crew and their parents, and Miss Basil Marie Stanley
Stay up to date with all things STK!