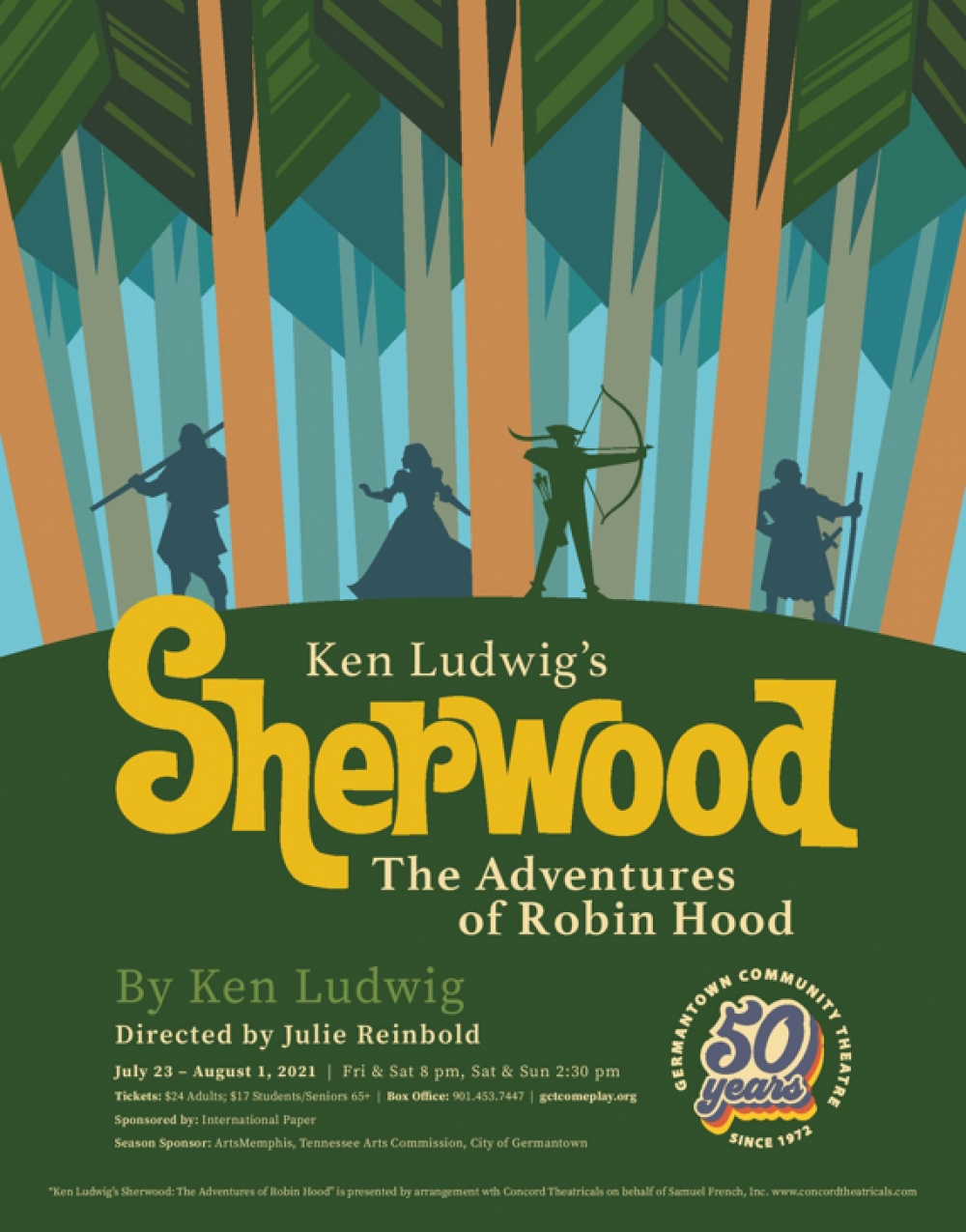 Ken Ludwig's Sherwood, The Adventures of Robin Hood

at Germantown Community Theatre

by
Ken Ludwig

Sponsored by International Paper
Follow Us:
Board of Directors and Staff
Board of Directors
Teresa Jordan, President
Robyn Sharp, 1st Vice-President
Eileen Kuo, 2nd Vice-President
Kelly Luttrell, Treasurer
Donna Chandler Newman, Secretary
Hal Beckham, Parliamentarian
Shelley Carr
Justin Entzminger
Roderick Motley
Andrew Saunders
Julie Scarpace
Paul Scott
Janice Toshach
Todd Walsh
Tiana Wooden
Staff
Brian Everson, Executive Director
Christina Hernandez, Education Director
Marques Brown, Technical Director
Leah Barrett, Bookkeeper/Marketing Communications Specialist
From the Director
Ken Ludwig has taken the classic tale of ROBIN HOOD and, while keeping the "rob from the rich and give to the poor" theme, he has also created a funny, touching farce that is filled with friendship and romance. This play would be a challenging piece to produce with any group of actors, but my group of actors has been undaunted by the script's many challenges. British accents? No problem. Sword and knife play? They've handled it. Dancing in a non-musical? Show them the steps.
They have been one of the most good-spirited groups that I have ever had the pleasure of working with - and I am so proud of them and grateful for them. I am also grateful for my production staff - especially Maranda, our stage manager, who has been my right-hand woman. She has been punctilious and thorough, and I could not have done it without her help. As always, I am grateful for your support of live theatre - especially live theatre at GCT. I love this little theatre. I hope that you feel the same way and return often.
Enjoy the show!
Julie Reinbold
Learn More About Stage Mag