Men On Boats

Lon Winston Theatre

at Thunder River Theatre Company

September 30 - October 17, 2021

Written by Jaclyn Backhaus

Directed by Missy Moore

Starring

Bostyn Elswick

Chip Winn Wells

Emily Henley

Katrina Klawiter

Kristen Carlson

Libby Rife

Shelly Marolt

Sophia Higbie

Suzie Brady

Trary LaMee

*Men on Boats is presented by special arrangement by Dramatists Play Service, Inc., New York, NY*

Ten explorers. Four boats. One Grand Canyon. The true(ish) history of John Wesley Powell's 1869 expedition to chart the Colorado River.

A one-armed captain and a crew of insane but loyal volunteers comprise the Powell Geographic Expedition and the cast of characters in the story, but in Jaclyn Backhaus' telling, there's neither man nor boat in sight. Says Artistic Director Missy Moore, herself having played the role of Hawkins before being in the director's chair to launch the TRTC 2021-22 season: "Very rarely do we get to go on an adventure. We're usually cast as the mom or the sexy lover or the asexual tomboy. Very rarely do female actors get to step into a role where they transform because of the heightened adventure, where death is the possibility."
Follow Us:
Phew! In the words of the late great David Bowie, "It's time to face the strange." Nobody knew we would find ourselves still navigating a pandemic together, but here we are. It seems somewhat fitting, then, that we reopen our doors to live audiences -- that means you! -- with "Men on Boats," Jaclyn Backhaus' often hilarious, witty retelling of the Powell Geographic Expedition pushing new frontiers. In the play, the cast is charting the waters of the Colorado River through the Grand Canyon. Here in 2021, we're charting the choppy waters of doing live theater with COVID-19 still in the wings. Neither are easy, both are essential.
And in keeping with our Bowie theme, we have some changes to announce. If you haven't heard, Missy Moore has been at the TRTC creative helm since May as our interim artistic director, and she's bringing her vivacious energy and endless vision to directing this 10-cast crew of merry women. Opening night is Sept. 30, and we're offering both traditional, full-house seating as well as socially distanced, four-seat pods. We know there's no "right" answer in how to get back to enjoying live theater, so we're doing our best to offer something for as many people as possible. Both options are available at our online box office at thunderrivertheatre.com.
And finally, all good things must come to an end. We are thrilled to follow Corey Simpson's next chapter in Eagle-Vail, but his chapter as executive director here in Carbondale has come to its conclusion. His five-year tenure with TRTC is nothing short of cause for celebration and will be felt for years to come -- thank you Corey for bringing us to where we are today and setting us up for the future!
We can't wait to see you again soon, masked and looking fabulous.
Missy, Sean & Kameron
Cast
Bostyn Elswick
O.G. Howland/Johnson
Chip Winn Wells
Old Shady (Walter Henry Powell)
Emily Henley
William Robert Hawkins
Katrina Klawiter
Seneca Howland/Just Jim
Kristin Carlson
Andrew Hall
Libby Rife
John Wesley Powell
Shelly Marolt
William Dunn
Sophia Higbie
George Young Bradley
Suzie Brady
Frank Goodman/Mr. Asa
Trary LaMee
John Colton Sumner
Creative Team
Sean Jeffries
Production Designer & Technical Director
Christopher Wheatley
Stage Manager
Colin Tugwell
Costume Design & Props Artisan
Gabrielle Bailes
Sound Designer
Meet the Company
Bostyn Elswick
O.G. Howland/Johnson
Bostyn is over the moon to be debuting in her first TRTC production! Valley audiences may recognize her as "Nancy" from Defiance Community Players' Oliver!, "Rapunzel" from Into the Woods at the Glenwood Vaudeville Revue, as well as "Nan/Tanya" from Sopris Theatre Company's Hope and Gravity. In her free time, Bostyn enjoys drinking copious amounts of coffee and raising exotic cats and houseplants! Bostyn thanks Missy for this amazing opportunity as well as her boyfriend and family for their endless support. Oars up!
Chip Winn Wells
Old Shady (Walter Henry Powell)
Chip Winn Wells, a Chicago native, has a BA in Theatre and an M. Ed from the University of Illinois. Awarded a Fellowship from the National Endowment for the Humanities, she studied Shakespeare in Performance in Stratford-upon-Avon, England. An actor/educator/director/dramaturg, her recent credits include Rose in The Last Romance, Grandy in The Veil, Director of You're a Good Man, Charlie Brown, six roles in Spamalot, Mrs. Bates in Emma, Mrs. Lipari in A View from the Bridge, and Tiny Tim in A Christmas Carol—A Radio Play. Delighted to be headed down the river with this wonderful crew!
Emily Henley
William Robert Hawkins
Emily Henley is a local actress from Carbondale Colorado. She received her Associates in acting at the American Academy of Dramatic Arts in New York City. Prior to this, she played "Helen Keller" in Miracle Worker and, "Gloria Hawkins" in Boeing Boeing through Sopris Theatre company. Participated in "Take ten" in 2016 and 2017. As well as playing "Cherie" in Bus Stop with the Hudson reed ensemble. After a long year of the theater being dark, Emily is grateful for all of those who are here tonight and have brought light back into this space.
Katrina Klawiter
Seneca Howland/Just Jim
Katrina is thrilled to be back in the theatre once more. Most recently she was in rehearsals for Kiss Me Kate (as Lilli/Katherine) with Sopris theatre before the shutdown. She has also participated in Aspen Community Theatre's productions of 9 to 5 (Doralee) and Big River (Mary Jane) as well as Take Ten. Katrina is looking forward to joining Thunder River Theatre and ACT this fall.
Kristin Carlson
Andrew Hall
Kristin holds an MA in Performance Studies from the University of North Carolina, Chapel Hill, and most recently appeared on the TRTC stage as Emma in Annapurna. She's a member of TRTC's Consensual Improv and an award-winning playwright. Select works include: Physics for Poets (now a Wolverine Reads podcast), Eudora's Box (developed and produced by TRTC), The Job Interview, and Unmarried in America. She was awarded a "Write Change" scholarship from the Dramatists Guild in 2015 and is currently at work on a new play about the interconnections between feminism, spiritualism, and the birth of American psychology.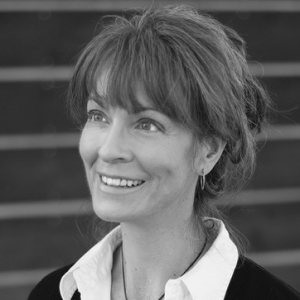 Libby Rife
John Wesley Powell
Libby Rife has been acting in Colorado since 1985. In 2009, she was nominated for a Henry Award for her performance in Vintage Theatre's production of Kimberly Akimbo. In Denver, she did multiple productions for Vintage Theatre, Spotlight Theatre, and John Hand Theatre Company. This is her second production with Thunder River Theatre. She'd like to acknowledge Artistic Director, Missy Moore, for bringing "Men On Boats" to Thunder River and giving ten women the chance to portray mountain men and land rovers from the late 1800s. She dedicates her performance to Major John Wesley Powell for leading one of the most incredible adventures of all time. Thank you to all of you for supporting live theatre. Oars up!
Shelly Marolt
William Dunn
Shelly graduated with a Bachelor of Arts in theatre almost 40 years ago and is finally putting it to good use. A native New Yorker, Shelly has lived in the Roaring Fork Valley for over thirty years and is a full-time visual artist. This is her first show with TRTC and she is thrilled to be working with such an amazing director, cast, and dedicated crew.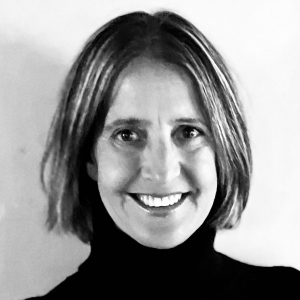 Sophia Higbie
George Young Bradley
Sophia Kai Higbie is a local actress who has been based out of NYC since 2015. She came from a family of performers and started acting at age eight. This led her to NYC to attend the conservatory of The American Academy of Dramatic Arts for acting. At the end of 2019, she was welcomed as Stage Manager to TRTC's production of A Walk In The Woods. While back in NYC after the production, she was offered to come home again to play the lead of Catherine in A View From The Bridge. She appreciates that they were able to complete the full run of the show a week before Covid lockdown, and is grateful that it brought her back right in time to be home with her family. While she does plan to be based out of NYC again, she is ecstatic to call TRTC her home base, get the opportunity to be in another show, and is thankful to the theatre for bringing her close to her family during this time.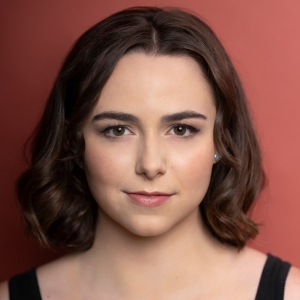 Suzie Brady
Frank Goodman/Mr. Asa
Some are born with fun accents, some achieve fun accents, and some have fun accents thrust upon them. Unfortunately, although we do have the delightful predisposition against the letter "t" in the middle of a word, Coloradans speak pretty plainly; in light of this fact: Suzie Brady is simply thrilled to finally have the chance to exhibit the tones of her mother's native country on stage. Speaking of which, nothing is more exciting to be back in this space. Suzie has been treading the boards since the age of ten when she played Lindsay in Phantom of the Music Room at Silverthorne Elementary. The theatre hasn't been able to get rid of her since. After coming to this valley fresh out of Summit High School she participated in many Sopris Theatre Company shows and fell quickly in love with TRTC as well as Amplifying VOICES, here in Bonedale. In fact, Suzie was last seen on stage as Ruth in Tribes here on these very boards (although the seats were facing a different direction). So! Without further ado: Thank you for coming; we're all going to be just fine. Wash your hands and don't be racist. On with the show!
Trary LaMee
John Colton Sumner
Trary co-starred in TRTC's inaugural production, Oleanna, nearly 3 decades ago, and she's delighted to participate now, in TRTC's 26th season. A Roaring Fork Valley native and a graduate of the National Theatre Conservatory, she has worked in many theatres across the state including the Arvada Center, Town Hall Arts Center, Theatre Aspen, and the Denver Center Theatre Company. For 15 seasons she was a resident actor with the Creede Repertory Theatre. TRTC audiences might recognize her from several of our recent productions, including The Lion in Winter, Bakersfield Mist, Kimberly Akimbo, and Equus.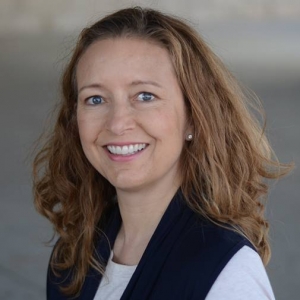 Missy Moore
Director
Thunder River Theatre Company: Myra/Myrna in The Mineola Twins and Trisha Lee in The Pink Unicorn (Presented on Thunderstream)
Other Colorado Theatre Credits: The Squirrels, Director (Aurora Fox Theatre), Glengarry Glen Ross, Director (The Edge Theatre Company); Resolutions – World Premier, Director (The Edge Theatre Company); Frankie and Johnny in the Clair De Lune, Director (Vintage Theatre); Apartment 3A, Director (Evergreen Players); Leading Ladies, Director (Backstage Theatre); The Nerd, Director (Backstage Theatre); The House of Blue Leaves, Bananas (The Edge Theatre Company); August: Osage County, Karen (Abster Productions); DUST, Henrietta (Wonderbound/Curious Theatre); You Can't Take It With You, Essie (Theatreworks), Ugly Lies the Bone, Jess (Lake Dillon Theatre Company) and Before You Go, Jill Baker (Miner's Alley Playhouse).
Awards: 2018 Henry Award Winner for Outstanding Actress in a Play for The Pink Unicorn (And Toto too Theatre Company); 2018 True West Award Winner – Solo Standout for The Pink Unicorn (And Toto too Theatre Company); 2016 Henry Award Winner for Outstanding Actress in a Play for Getting Out (The Edge Theatre Company) and 2013 AACT Festival Award Winner for Best Supporting Actress in a Play for Unmarried in America (Sopris Theatre Company)
Training: Bachelor of Fine Arts with an emphasis in Theatre Performance from The University of Wyoming.
She would like to extend her love and gratitude to her family and friends for their continuous support!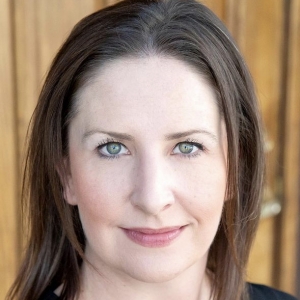 Sean Jeffries
Production Designer & Technical Director
Sean, whose variety of talents includes technical direction, lighting, scenic and sound design as well as cleaning the theatre, has been nominated for 12 Henry Awards, four of which he won for his work on various TRTC productions. Prior to joining the staff of TRTC in February 2016, he worked with Fort Worth Opera, Palm Beach Opera, Seagle Music Colony and Arena Stage in Washington, DC. Sean holds a MFA in Lighting Design from Kent State University. Additional technical directions prior to TRTC include Carmen, Dog Days, Daughter of the Regiment, and Enemies, A Love Story, and other lighting design credits include Les Miserables, Into the Woods, Barber of Seville and Falstaff.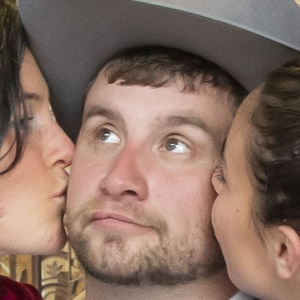 Christopher Wheatley
Stage Manager
Christopher Wheatley was born in the same hospital in St.Joseph, MO as Walter Cronkite. Chris is beginning a full-time acting career after 30+ years as a high school teacher. Christopher loves Thunder River Theatre and has REALLY enjoyed his first Stage Managing experience with Men On Boats.
Colin Tugwell
Costume Design & Props Artisan
Colin was born in Brighton, England, and achieved a BA in Theatre Design at Croydon College of Art in London. He arrived in the USA in 1979, and raised two wonderful daughters in Minneapolis, where he worked as an assistant designer at the Guthrie Theatre, as well as in advertising, film, and music videos with Prince at his Paisley Park studio.
Gabrielle Bailes
Sound Designer
Gabrielle Bailes is a recent theatre graduate of Marietta College and has been seen on the TRTC stage in The Tempest and Memory of Water she also designed the sound for Constellations. Previous experience includes sound design for A Midsummer Night's Dream, The Other Place, Time Stands Still and onstage roles in Real Girls Can't Win! (Montana), The Love Talker (Bun Blackmun), The Quadroom Girl (La Dondes) and The Music Man (Eulalie). Gabrielle was seen on the TRTC stage in The Tempest and Roshomon.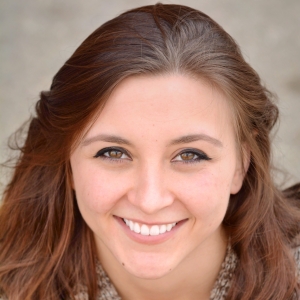 Donors
Executive Season Benefactor

The Addy Foundation
Connie Calaway
Jessica & John Fullerton

Season Benefactor

Laurie Bernhard
Marcia & Don Flaks
Judy & Nick Huston
Adam Rudd
Hal Sundin

Associate Season Benefactor

Mike & Peter Gilbert
Tilly & Parker Maddux
Eric Smith
Pajwell Foundation

Producer's Circle

Kathy & Carter Barger
Karen & Ted Bristol
Kay Brunnier
Sally R. Cole
Tami & Richard David
Sue Edelstein & Bill Spence
Kathy & Greg Feinsinger
Reverend Wendy Huber & Professor Stephen Huber
Tammy & Tom Kenning
Marc A. Sekula & Ted J. Lee
Dori & Robert Libson
Wendy & Bob Moore
Lindsay & Jeff Patterson
Jinx Riedesel
Jennifer & Robin Schiller
Yin & Scott Simpson
Kathy Springer-Lechuga & Don Lechuga
Donna & Tom Ward
Gayle & Richard Wells
Debra & Lon Winston
TRTC Cast, Crew, Staff, and Board would like to express our deep gratitude for the incredible support we've received to help us weather COVID and re-open our doors. We are excited about our future and looking forward to engaging with the community. Thank you for coming out tonight in support of our actors and live theatre. We are delighted to have you here!
Learn More About Stage Mag