Tom D'Angora Presents

NEWSical The Musical

The AMT Theater

Created and Written by

Rick Crom

Starring

Kristen Alderson Taylor Crousore

Carly Sakolove Michael West

Stage Management

Krystal Kucchini

Lighting Design

Aiden Bezark

Projection Design

Michael D'Angora

Music Direction

Ed Goldshneider

Co-Produced With
Sam Arce, Christine Gonzales-DeJohn, Ray DeJohn, Dawn Luebbe, Syreeta Molsberry, Nick Padgett, and Sharon Weiss.

Produced in Association With

Laura Z. Barkett/Theatre Nerd Productions, Anthony Bellezza, Perri Gillon, Marc Goldberg, Maggie Klaus, Jeffrey J. Neuman, Albert Pero

Directed by

Mark Waldrop


Follow Us:
Welcome to NEWSical The Musical - the always changing musical comedy of all the news that's fit to spoof! After running over a decade in New York, as one of the longest running Off-Broadway shows in history, then a brief stint in Sin City mocking all the latest headlines and Vegas gossip, we are thrilled to be back in NYC!
We are thrilled to let you know that 50% of tonights proceeds go to The Entertainment Community Fund (formerly The Actors' Fund).
For tonights show we ask that you -
Please silence all phones and noise making devices.
In case of emergency, exits are located through the lobby or on stage, behind the scenery.
No photos or videos during the performance.
And, if you enjoyed the show please feel free to write a review on Show-Score, Facebook, Google, TripAdvisor, Yelp, or anywhere else where you get your recommendations!
Have a great time, we hope you laugh a lot, and enjoy NEWSical The Musical!
Creative Team
Tom D'Angora
Lead Producer
Krystal Chiucchini
Stage Manager
Aiden Bezark
Lighting Designer
Meet the Company
Kristen Aldesron
is best known for her Emmy award winning eighteen- year portrayal of Starr Manning on the ABC daytime dramas One Life to Live and General Hospital. She also originated the role of Kiki Jerome on General Hospital. Most recently she was seen in Mélange opposite Morgan Fairchild. No stranger to musicals, Kristen played the role of Cindy Lou in the off-Broadway revival of The Marvelous Wonderettes and Molly in the first Broadway revival of Annie. Kristen's vocals were featured numerous times throughout the years on both One Life to Live and General Hospital. She proudly appeared in several of the ABC Daytime salutes BCEFA concerts. Kristen is featured on the albums One Life Many Voices and A Holiday Affair. She is extremely excited to be joining the cast of NEWSical . A very special thank you to Tom for being my biggest cheerleader! Thank you to the whole cast and crew for being so welcoming! Major love to my family and friends for always being so supporting!
Taylor Crousore
Off-Broadway credits include A Musical About Star Wars (which he co-wrote and starred in), The Blueprint Specials at the Public's UTR Festival, Forbidden Broadway: Comes Out Swinging!, and NEWSical The Musical! Regional credits include Beauty and the Beast (Gaston), Peter Pan (Captain Hook), The Music Man(Harold Hill), and Paul Gordon's new musical Pride and Prejudice (Mr. Wickham) which is now streaming on Amazon Prime. TV: "The Friday Zone" and "America's Got Talent." Taylor is just as nervous to be here in this theatre as you are right now. But hey, you need a laugh, and he needs to pay his student loans, so let's do this!
Carly Sakolove
Carly has performed in "NEWSical the Musical" on and off since 2015; including the Las Vegas residency where she also starred in A Musical About Star Wars. She played Rosie in Broadway National Tour of "Mamma Mia!" and Ethel Merman in the premiere of "The Book of Merman" Off Broadway. She also played Betty Jean in the Off Broadway revival of "The Marvelous Wonderettes!" Carly's viral Youtube video "Broadway Divas Send in the Clowns" featuring her celebrity impersonations, prompted her cabaret career in NYC and at sea. This year, you can watch Carly as Georgia on the season finale of Netflix show "The Watcher" and as Mrs. Norman Maine in Joanna Gleason's new film, "The Grotto." Boston Conservatory graduate.
Michael West
Michael most recently appeared in the Drama Desk – nominated NEWSical at the Kirk Theatre at Theatre Row. West is well-known for his many years in Forbidden Broadway (five editions plus national & international tours and symphonic concerts - 2,500-plus performances); When Pigs Fly, Mr. President; Whoop-Dee-Doo; and Forbidden Vegas, in Sin City. Named by his native Atlanta's press "The Funniest Man in Atlanta" and by the Vegas press as a "Las Vegas At Its Best Entertainer". West is currently appearing at Birdland and The Green Room 42 in New York as his alter ego Kenn Boisinger in "Kenn Boisinger - Tonight I'm Gonna Sing For You".
Tom D'Angora
Lead Producer
Tom D'Angora is an Emmy and Tony nominated theater producer, director, and writer. Currently is Lead Producer on the highly anticipated Off Broadway musical "Walking With Bubbles". Most recently he was on the production team for the critically acclaimed Broadway Revival of Caroline, or Change and the Broadway bound Barry Manilow Musical Harmony, as well as productions of Naked Boys Singing and NEWSical The Musical, and A Musical About Star Wars in Las Vegas. For over a decade Tom served as lead producer for NEWSical The Musical, which is the 3rd longest running musical revue in history and has been the recipient of an official Proclamation from the Mayor, the Senate, and the Speaker of the NY City Council. Other New York theater credits include: A Musical About Star Wars (produced/directed/written by), The Marvelous Wonderettes (produced/directed), Naked Boys Singing (produced/directed), ICONS (produced/directed/conceived), Back in Pictures (Produced/directed/conceived), and the first family musical about disability, inclusion, and kindness Addy & Uno. A Broadway Diva Christmas (produced/directed/conceived). Currently, Tom is serving as head writer and executive producer for the new LGBTQIA+ series MÉLANGE, starring Morgan Fairchild, which the press has dubbed "Gay Dynasty". A proud political activist, Tom worked on both of Hillary Rodham Clinton's historic campaigns for President, proudly serving on the Grassroots team, the Advance team, and the LGBT Outreach team. In 2021, along with his husband, Tom volunteered his time to help several local theaters and businesses in danger of closing due to the pandemic stay afloat. In just six months Tom produced/directed 6 virtual fundraisers, with over 700 notable stars of stage, screen, and beyond and raised 1.5 million dollars and made sure The West Bank Café, Birdland Jazz Club, The York Theater, Stonewall, The Labryinth Theater, and The Theater World Awards survived the pandemic. Tom is a verified Twitter and Instagram influencer. He has been nominated for a Tony award, 2 Emmy awards, 5 Drama Desk awards, an Outer Critics Circle award, a drama league award and has won 3 Off Broadway Alliance awards, a Backstage Bistro Award, a MAC award, and 3 Broadway World Awards. In December of 2021, Tom was given a Human Rights award for his activism and Senator Brad Hoylman Proclaimed 12/12/21 Tom and Michael D'Angora Appreciation day in NYC's legendary theater district. For more info visit www.TomDangora.com
Krystal Chiucchini
Stage Manager
Krystal Chiucchini (Stage Manager) is thrilled to be rejoining her NEWSical family for the millionth time. Off Broadway Credits: Dragon Spring Phoenix Rise, Newsical(Theatre Row), Naked Boys Singing!, The Marvelous Wonderettes, Addy and Uno, Night of the Living Dead! The Musical and Perfect Crime. BFA: Hofstra University. For Kevin, Leo & Jett.
Mark Waldrop
Director
Served as Production Supervisor and contributed special material for Bette Midler's Divine Miss Millennium tour. Broadway: Bea Arthur, Just Between Friends, direction and special material, (Tony Award nomination, Unique Theatrical Event.) Off-Broadway and in Los Angeles: Howard Crabtree's When Pigs Fly, direction, book, and lyrics (Drama Desk Award, Outer Critic's Circle Award, OBIE; Best Director nominations: Drama Desk and L.A. Ovation Awards.) Off-Broadway directing credits: Game Show, Pete 'n Keely, Listen to My Heart, My Deah, Inventing Avi, Till Divorce Do Us Part, Not That Jewish, NEWSical, and Whatnot (Richard Rodgers Production Award.) Regional productions of Gypsy, Annie, Little Shop, Into the Woods, The Producers and many others. A prizewinning lyricist (1995 Edward Kleban Award), Mr. Waldrop is the long-time writer/lyricist of Radio City Music Hall's Christmas Spectacular.
Aiden Bezark
Lighting Designer
Aiden is a New York City-based lighting designer who specializes in musical theatre and other live performances, and particularly enjoys working on new musicals through all stages of development. He is a graduate of the highly acclaimed Lighting Design and Technology program at the University of Cincinnati's College-Conservatory of Music (CCM). Aiden's recent credits include the premiere production of WALKING WITH BUBBLES (Lighting Design) at the AMT Theater, FOOTLOOSE (Lighting Design) at Black Rock Theater, the premiere production of MISTRESSES: A New American Play (Assistant Lighting Design) at Theatre Row, the premiere production of KEEPER OF THE REALM (Lighting Design) at The Carnegie and LITTLE SHOP OF HORRORS (Lighting Design) produced by The Carnegie at Covington Plaza Amphitheater, the Cincinnati Ballet's THE NUTCRACKER and SWAN LAKE (Assistant Lighting Design) at Cincinnati's Music Hall, ONCE (Lighting Design) at CCM, and INTO THE WOODS (Lighting Design) at Tower Park Amphitheater. aidenbezark.design
Multimedia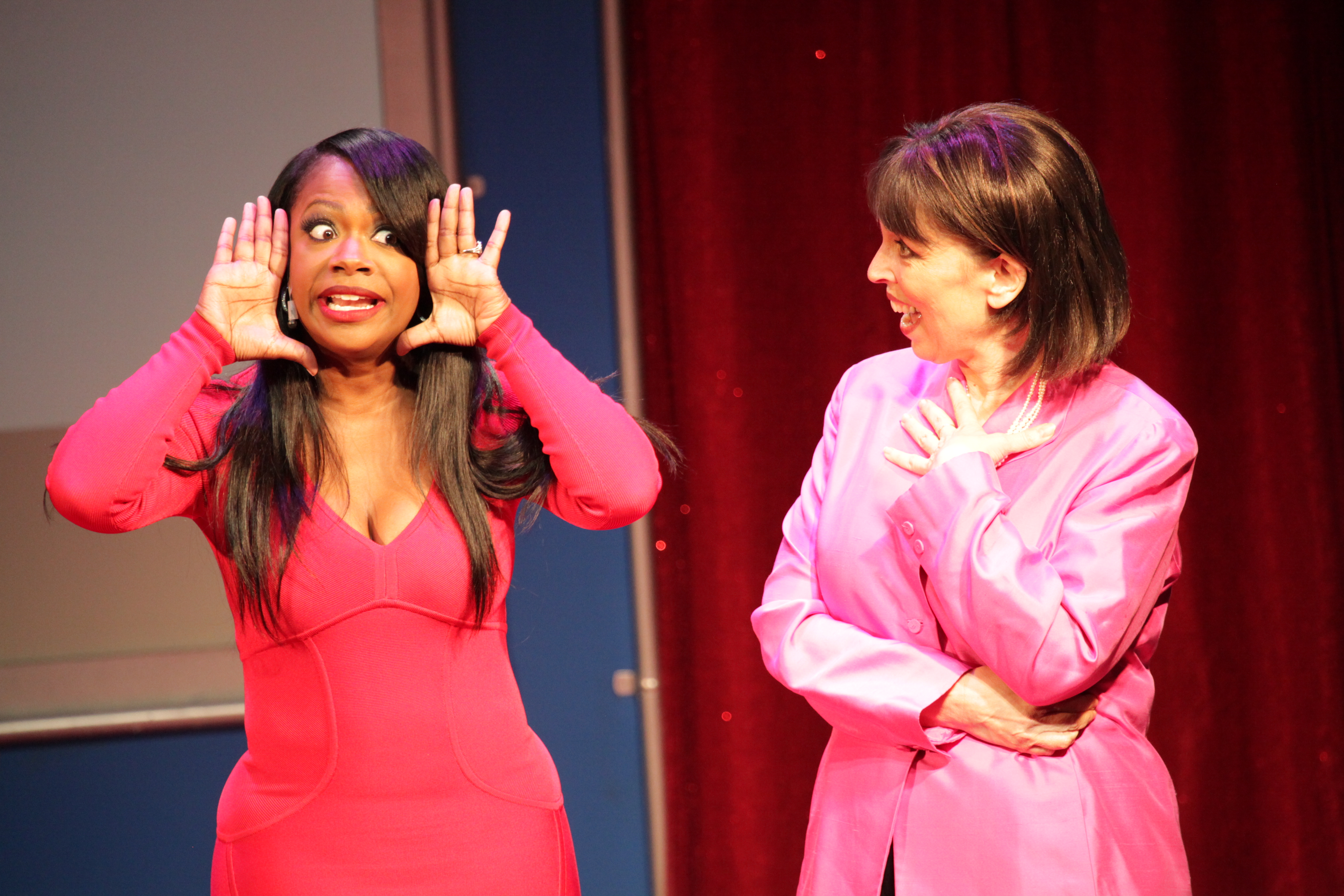 Real Housewives Kandi Burruss in NEWSical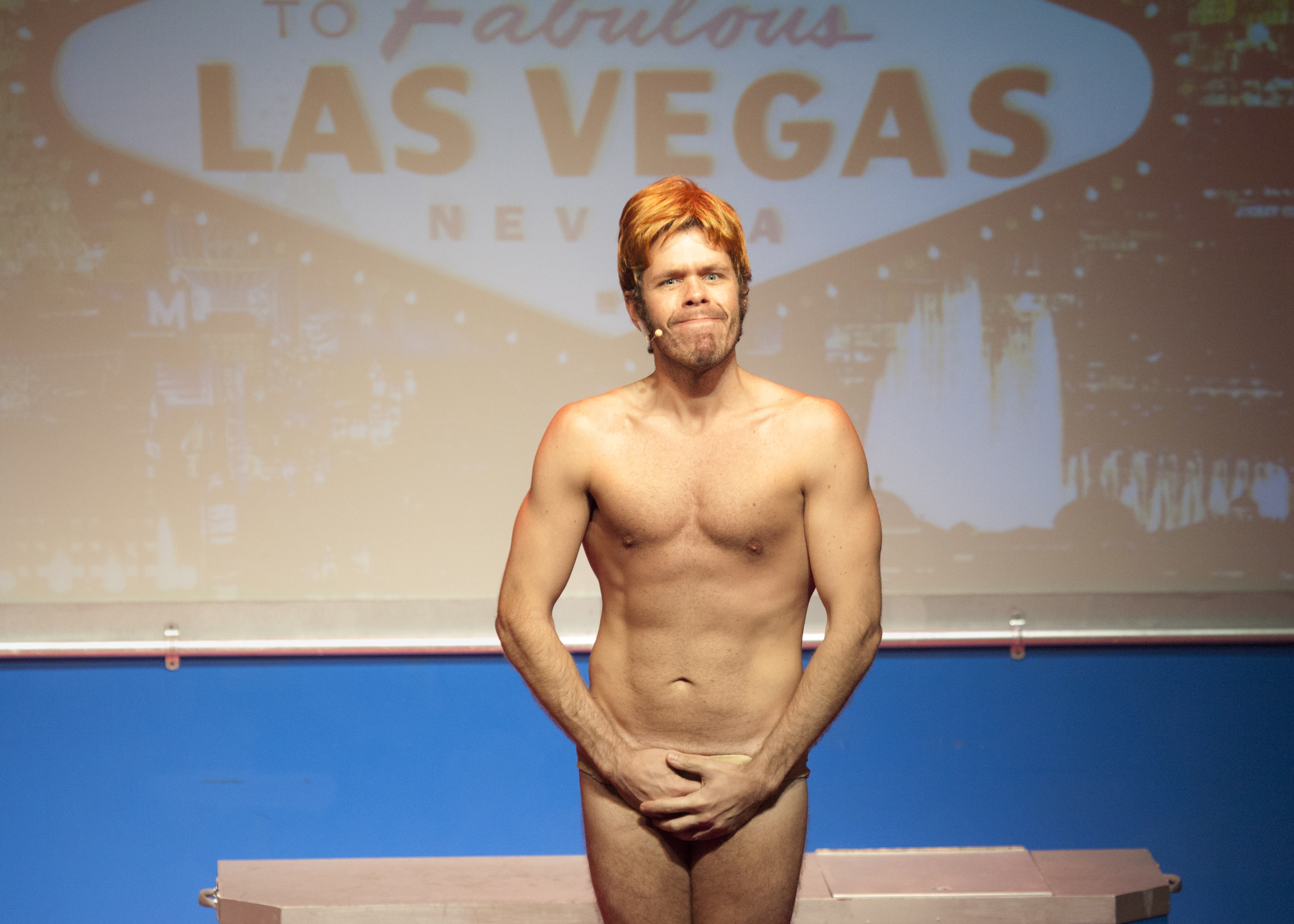 Remember when Prince Harry played strip poker in Vegas? Perez Hilton recreated that news story when he was in NEWSical in 2012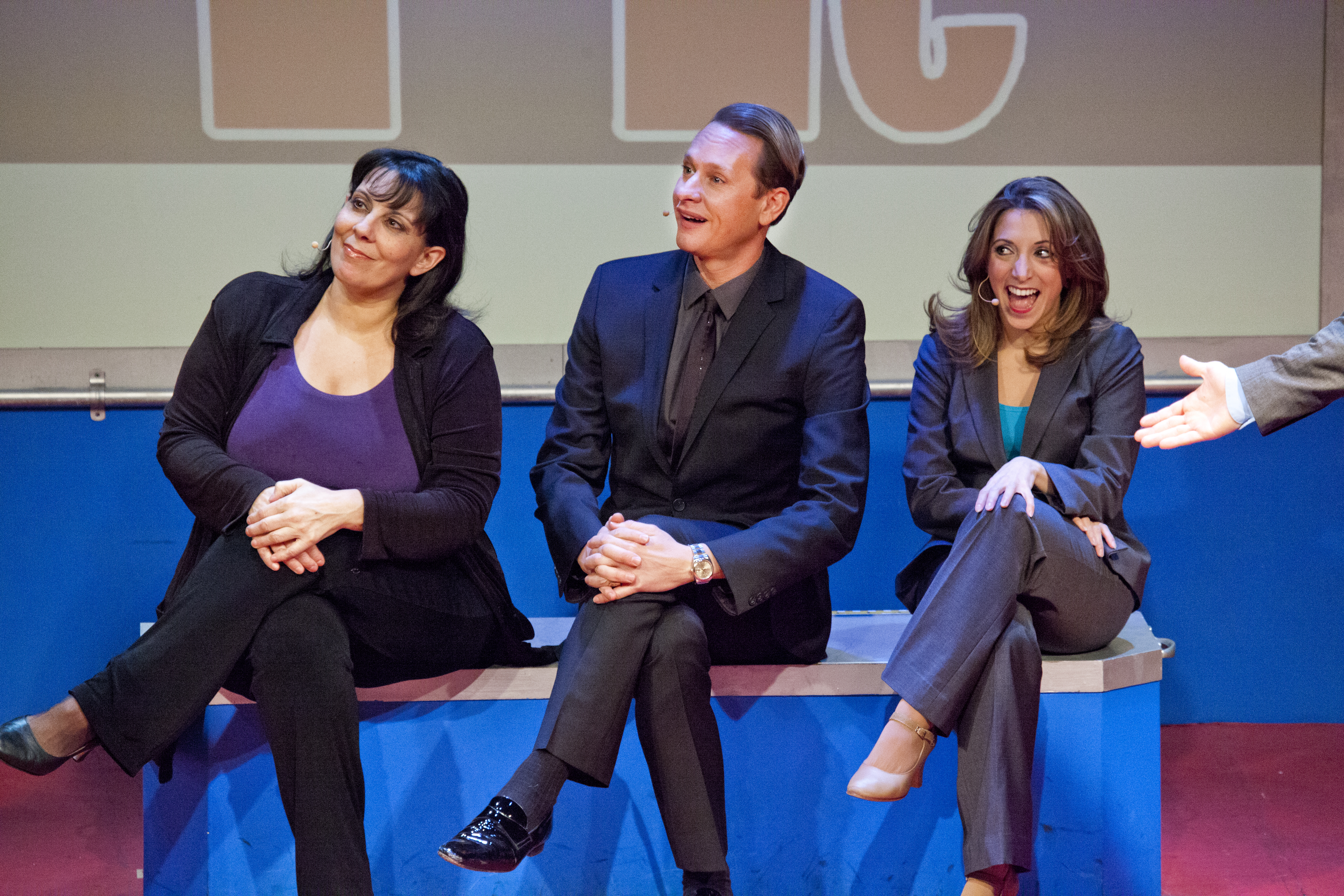 Queer Eye's Carson Kressley joined the company in February 2013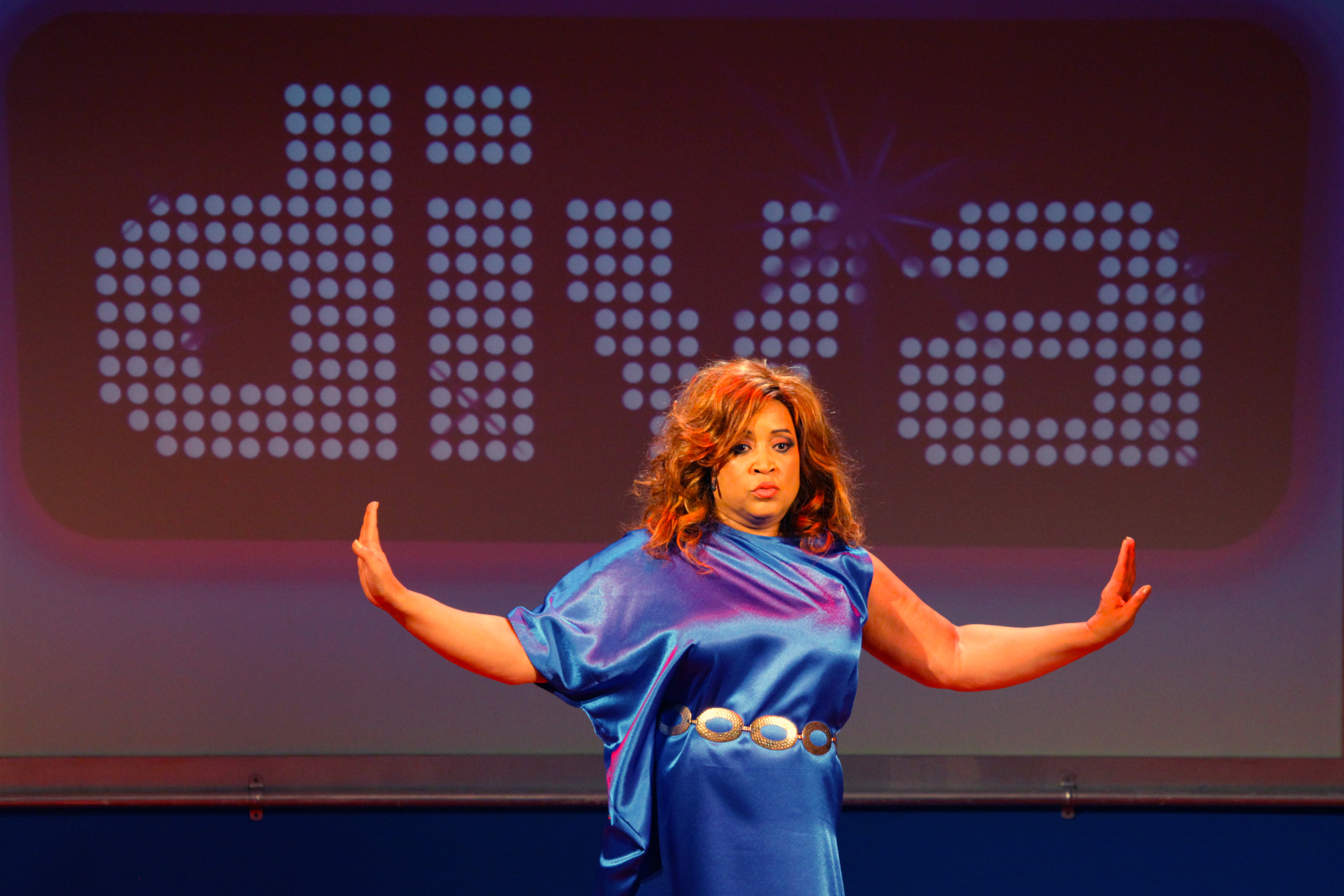 227 and Sister Sister's Jackée Harry showed the company of NEWSical what a real diva acts like!