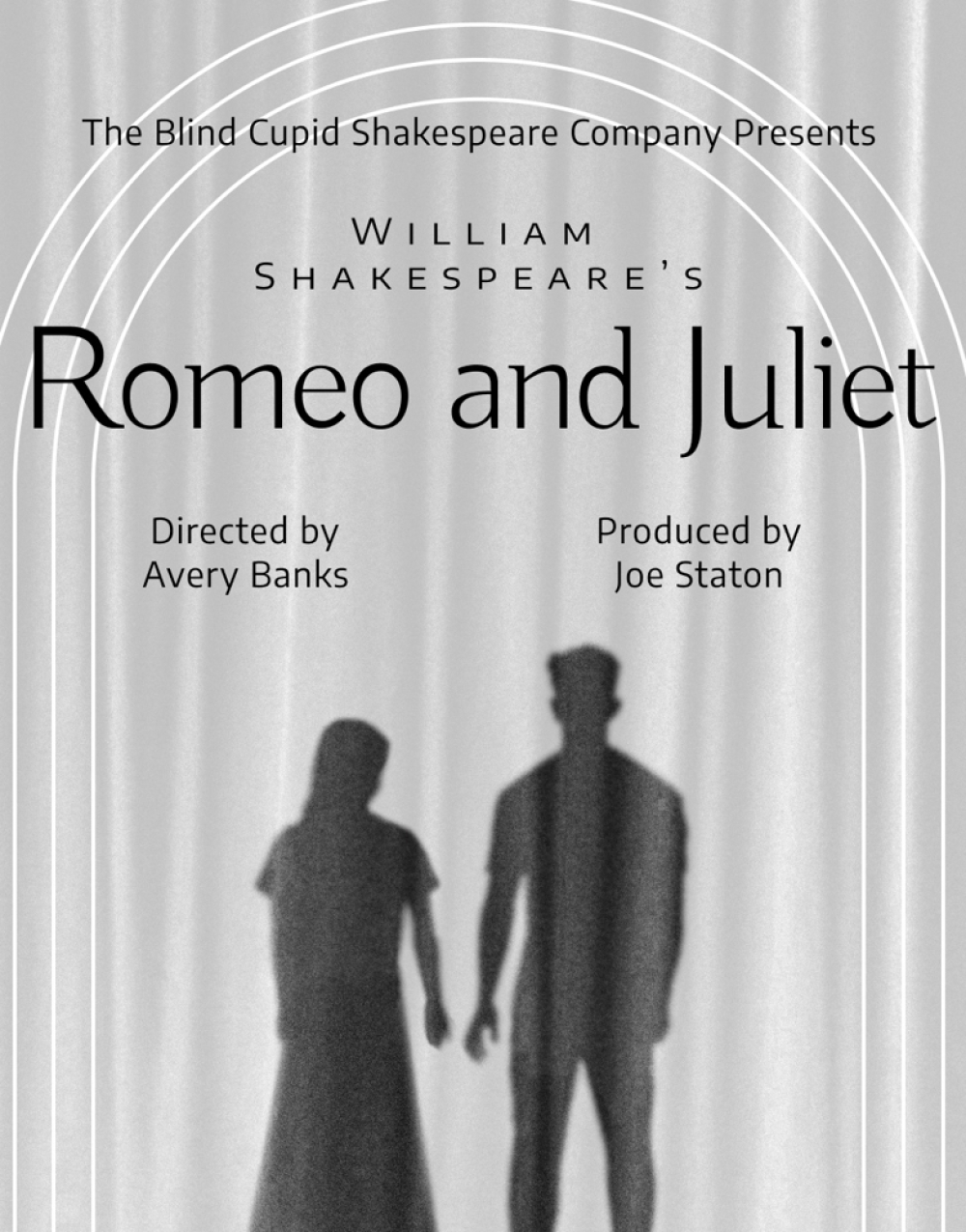 The Blind Cupid Shakespeare Company Presents

William Shakespeare's

Romeo and Juliet

At the Stella Adler Studio

65 Broadway, Second Floor, New York, NY 10006

Featuring

Caden Brauch

Josh Bromfield Davis

Christopher Dover

Molly Ehrenberg-Peters

Spencer Jones

Anne Kato

Zachary Ketcham

Feryal Kilisli

Emile Aslan Lacheny

Brett Lowell

Kevin Rios

Joe Staton

Harrison Tipping

Patrick Troy-Brandt
Fleur Voorn

Timothy Wagner

Creative Team

Directed by Avery Banks

Produced by Joe Staton

Assistant Directed by Gabrielle Heckler

Fight Choreography by Melanie Liebetrau

Original Music by John Coker

Graphic Design by Alexandr Kireev

Lighting Design by Taylor Morin

Special Thanks

Joe Mariani

Chelsea Barnes

Philip Leib

Raz Ayer

Libby Jensen

Tom Oppenheim
Two households, both alike in dignity
(In fair Verona, where we lay our scene),
From ancient grudge break to new mutiny,
Where civil blood makes civil hands unclean.
From forth the fatal loins of these two foes
A pair of star-crossed lovers take their life;
Whose misadventured piteous overthrows
Doth with their death bury their parents' strife.
The fearful passage of their death-marked love
And the continuance of their parents' rage,
Which, but their children's end, naught could remove,
Is now the two hours' traffic of our stage;
The which, if you with patient ears attend,
What here shall miss, our toil shall strive to mend.
Meet the Cast
Harrison Tipping
Romeo
Harrison Tipping is a British actor who recently graduated from the Stella Adler Studio of Acting. His passion for creating art is in both creating theatre and film. He is about to release his award-winning short film STAND TO, which he wrote, directed, and acted in. He is a member of the National Youth Theatre of Great Britain and has performed in over four productions with them over the last two years. His love of Shakespeare stems from a young age, and he recently played King Lear at the Stella Adler Studio in a production directed by John Gould Rubin. Showreel: https://youtu.be/PK78ED8jMC4 Acting Clips: https://youtube.com/channel/UCq2pRbTFah3hjUPWVIb2A2g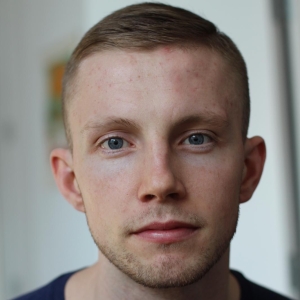 Anne Kato
Juliet
Anne is originally from Japan and moved to the UK on her own at the age of fourteen to attend school, where she found her love for acting. Anne attended the United Performers Studio in Tokyo, Japan. Most recently, she graduated from the American Academy of Dramatic Arts. Her Shakespeare credits include Ophelia from HAMLET and Beatrice from MUCH ADO ABOUT NOTHING. Anne is ecstatic to take on the role of Juliet.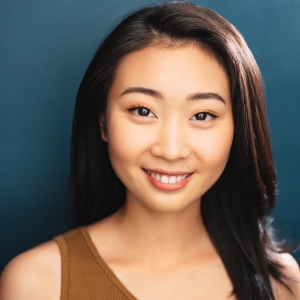 Josh Bromfield Davis
Mercutio
Josh Bromfield Davis is an Australian-born American actor and writer. He is a graduate of, and Acting Technique teacher at, the Stella Adler Studio of Acting. Recently, two of Josh's screenplays have been featured on Coverfly's prestigious Red List, and he had his off-Broadway debut last year playing Macbeth. Credits include John Proctor in THE CRUCIBLE (Stella Adler Studio), Romeo in ROMEO AND JULIET (Classic Theatre of San Antonio), Christopher in THE CITY (National Institute of Dramatic Arts), and Isaac in DISGRACED (Actor's Centre Australia). Blind Cupid's ROMEO AND JULIET brings Josh's Shakespeare death streak up to five. Website: www.joshbromfielddavis.com
Joe Staton
Benvolio
Joe Staton is a British actor, director, and producer based in New York City. He is an alumnus of the Stella Adler Studio of Acting in New York and the Italia Conti Academy of Theatre Arts in London. Originally from Minehead, Somerset, he grew up in France and Spain. In October 2020, Joe founded the Blind Cupid Shakespeare Company (BCSC), a multi-national and neurodiverse group of artists dedicated to bringing Shakespeare productions to communities that don't normally have access to classical theatre. Previous credits include Duke Solinus & Doctor Pinch (COMEDY OF ERRORS, BCSC), Frances Flute (A MIDSUMMER NIGHT'S DREAM, Classic Theatre of San Antonio), Edgar (KING LEAR, Royal Social Distancing Company), Benvolio (ROMEO AND JULIET, Shakespeare In The Woods), Gremio (TAMING OF THE SHREW, Shakespeare In The Woods), Yakov (THE SEAGULL, The Harold Clurman Lab Theatre), Corin, Lebeau, Amiens & Jacques DeBoys (AS YOU LIKE IT, The Rogue Players), Little Charles (AUGUST OSAGE COUNTY, Stella Adler Studio) and Mr. Fox (FANTASTIC MR. FOX, Italia Conti Academy). Film credits include THE LIGHTWORKER (Bubble and Squeak Productions), CHEKHOV'S EYE (White Space Film productions), and TAKETWO (Fragile Wildflower Productions). Joe recently made his directorial debut in London, directing a play entitled KNOCK KNOCK by Floyd Toulet at the Etcetera Theatre. Website: www.joestaton.net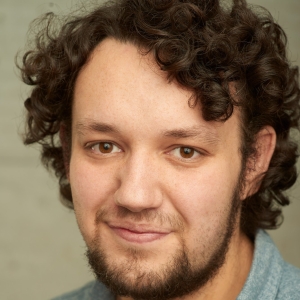 Spencer Jones
Tybalt
Spencer Jones is a Canadian-born actor from Toronto, Ontario. Obsessed with film and TV at a young age, he studied at the Toronto Academy of Acting before working on short films and small TV shows. He then moved to Los Angeles to study at the American Academy of Dramatic Arts, where he fell in love with the theatre and finished his training in New York. He is extremely excited to be in such an amazing cast, especially fellow classmate Anne Kato a.k.a. Juliet.
Patrick Troy-Brandt
Lord Capulet
Patrick hails from North Carolina. He moved to NYC to attend the conservatory at the Stella Adler Studio of Acting, where he graduated last year. He currently lives in Brooklyn with his wife Nina and their cat Bruce. www.patrick-troy-brandt.com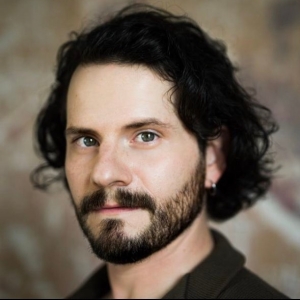 Fleur Voorn
Lady Capulet
Fleur Voorn is an actress, performer and puppeteer, originally from the Netherlands. After graduating from Artez University of the Arts with a BFA in Acting, she moved to New York and continued her studies. She successfully graduated from the Stella Adler Studio of Acting. Her recent credit includes COWBOYS COWGIRLS (Pioneers Go East), GEMINI SCORPIO (La MaMa Experimental Theatre), Amy Suratt's FIRST AND LAST (La MaMa Experimental Theatre), GOD OF VENGEANCE (Stella Adler Studio Productions), RHINOCEROS (Compagnie Theatre Amsterdam) and WHERE DO ALL THE GHOSTS GO? (Theater for the New City). Fleur is very excited to make her Blind Cupid Shakespeare debut as Lady Capulet.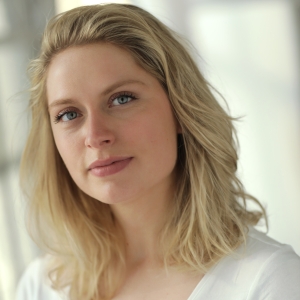 Timothy Wagner
Friar Lawrence
Timothy Wagner is absolutely delighted to be part of this production of ROMEO & JULIET. It will be his first time performing Shakespeare in over 35 years. In his early life, Tim obtained his classical training at The University of North Carolina School of the Arts, and worked professionally for eight years thereafter, performing at regional theaters in High Point (NC), Kansas City (MO), and Portsmouth (NH). He was a company member of NC Shakespeare Festival from 1979 through 1982. New York credits included TINY DEMONS (Wonderhorse Theater) and FOOL FOR LOVE (Douglas Fairbanks Theater). Tim joyfully returned to acting in 2021. To Fran, Benno & Jules: Thanks for all your love and support.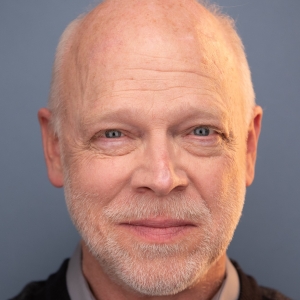 Molly Ehrenberg-Peters
Nurse
Molly Ehrenberg-Peters is an NYC-based actor originally from Yorkshire in the UK. She has been acting since age eight, training with the National Youth Theatre of Great Britain; at East 15 Acting School, London; and, most recently, on the 3-Year Conservatory Programme at Stella Adler Studio of Acting, NY. As well as performing on multiple stages, Molly has also appeared on the BBC as Margot Frank in ANNE FRANK: A LIFE IN HIDING, as well as performing in multiple BBC Radio 4 Dramas. Since graduating Molly has set up her own theatre company, Maiden Productions, which is producing THE NIGHT ALIVE, performing this October at The Chain Theatre.
Christopher Dover
Prince Escalus
Christopher Dover was born and raised in Birmingham, England, before leaving the UK in 2019 to begin his actor training at New York's Stella Adler Studio of Acting. During the three-year program, he was awarded the Elaine Stritch Scholarship Award, and upon graduating in 2022, was selected to be presented as part of the studio's Industry Showcase. Christopher is very grateful to Avery and Joe for casting him as the Prince, and has thoroughly enjoyed working with them as his first production as a graduated actor - here's to many more!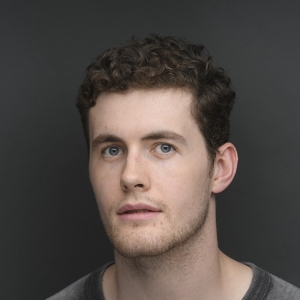 Zak Ketcham
Paris
Zak is astounded to be making his Shakespearian debut with such a talented cast. Notable credits: LES MISERABLES (Marius), IN THE BEGINNING (Apollo), PETER/WENDY (Peter Pan), KINGDOME FAIRE (Prince Gilbert), ONCE UPON A MATTRESS (Sir Harry), SUMMER ROCK, A NEW MUSICAL (Edge). Big thanks to Avery, Joe, and Melanie for this amazing opportunity!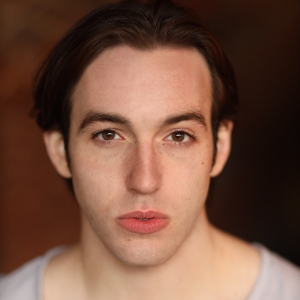 Brett Lowell
Lord Montague
Recent roles: Bellomy (Girl's father) in THE FANTASTICKS and Man 1 in MY WAY, A MUSICAL TRIBUTE TO FRANK SINATRA, both at Shadow Lawn Stage; Max Tarasov in SUPERIOR DONUTS at Studio Players; and a bunch of short films/director's reels/student films. He has recently returned to acting after a long hiatus.
Feryal Kilisli
Lady Montague
Feryal Kilisli is a New York-based Turkish-American actress who has appeared in numerous stage productions and short films both in Turkey and the USA. After working in the medical field alongside acting for years, she took a huge step and moved to the USA to take her acting experience to a further level. She completed her acting training at one of New York's best acting schools - the Stella Adler Studio of Acting - and took musical theatre workshops at London City Academy in the UK, in addition to basic singing classes at The Juilliard School. Her latest credits include: DETECTIVE STORY (Tess Taylor & Elizabeth Dell), WHIPPED CREAM (Tarte & CISM/Women in Comedy Around the World Short Play Festival), PMU TRILOGY (Plaxall Gallery & LIC-A), ANGELS IN AMERICA: PERESTROIKA (Stella Adler Studio of Acting), BETWEEN FIRE AND SMOKE (Signature Theatre), SINDBAD LAB: MORE WONDER PLEASE (Target Margin Theatre), PRECIOUS METALS (NY Theatre Festival), AN ACT OF WORSHIP (Documentary), and the award-winning short film ASRI.
Emile Aslan Lacheny
Gregory, Balthazar, u/s Mercutio
Emile Aslan Lacheny is a Franco-Turk actor located in New York City. Born and raised in Paris, he developed a love for the art of storytelling from an early age where he would create and act out stories with his friends during recess. After falling in love with film in particular, he focused on learning English and the American dialect by watching movies and recreating the sounds he heard. He then went to the U.S. to pursue his art. He first obtained a BFA at St. Edward's University in Austin, Texas, where he studied Meisner and Suzuki among others. Then moved to New York, where he recently graduated from the Stella Adler Studio of Acting in July 2021. He was recently cast in two off-Broadway shows for Rattlestick Theatre, wrote and directed short films, won awards for his writing, and sold his first screenplay to be produced by a streaming service. In his free time, his biggest passion is consuming all forms of art, especially all things Dr. Who and DC comics. (He really loves those.)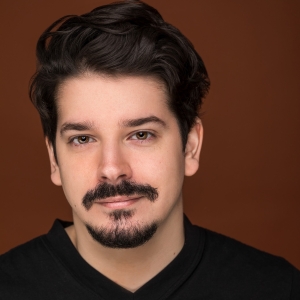 Kevin Rios
Peter, Friar John, u/s Benvolio
Born and raised in Jalisco, Mexico, Kevin Rios is a NYC-based actor. He started his journey in 2015 in Mexico City, training at the Casazul Acting Conservatory, where he found his passion and his second nature on the stage. Most recently, he graduated from The Stella Adler Professional Acting Conservatory, where he found a deep connection with Shakespeare. He is the founder of Hippolytus Productions, and his most notable credits include: THE MAN WHO LAUGHS (Ursus), THE LAST DAYS OF JUDAS ISCARIOT (El Fayoumy) and BOLEROS FOR THE DISENCHANTED (Don Fermin/Don Eusebio).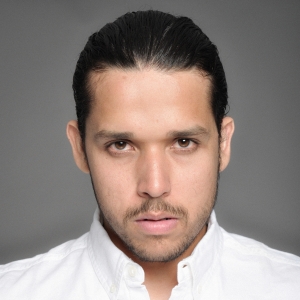 Caden Brauch
Sampson, Messenger, Page, u/s Tybalt
Caden Brauch is thrilled to be in this production. He is a recent graduate of T Schreiber's One Year Conservatory and also performs stand-up and improv around NYC. He has performed in multiple regional productions in the Greater Seattle area. Thank you to Penny, Jordan, Mom, Dad, and Kennedy. Enjoy the show!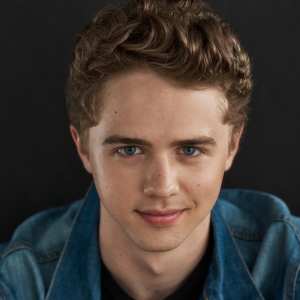 Avery Banks
Director
Avery Banks is humbled to be making her directorial debut with such an incredible cast and production team. She holds a BFA in Acting from NYU Tisch, where she trained at the Stella Alder Studio. It has been a privilege to return "home" for her first production, and she is deeply grateful to the faculty and staff at Adler for their support. A huge congratulations to the cast of R&J - thank you for bringing this production to life.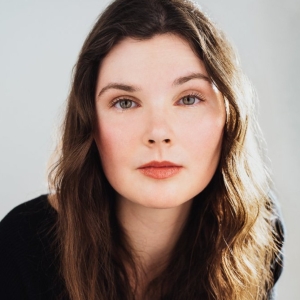 Joe Staton
Artistic Director & Producer
Joe Staton is humbled to not only be playing a role in the show but also to be acting as producer behind the scenes. Blind Cupid was a dream of his that he started during the pandemic, and to see its first live performance come to life has truly been a blessing. Thank you to all involved, especially Avery the director, whom he knew would create something spectacular.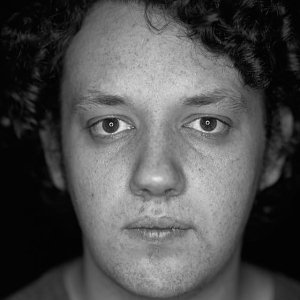 Melanie Liebetrau
Fight Choreographer
Melanie Liebetrau is an actor, fight choreographer, and stage combat teacher in New York City. She has recently helped choreograph a production of SHE KILLS MONSTERS for the NYU cohort at the Stella Adler Studio and teaches stage combat at the Stella Adler Studio and Lee Strasberg Institute. Melanie has earned a BFA from UW-Milwaukee and completed the professional acting conservatory program at the Stella Adler Studio. She is in good standing with the Actor's Equity Association, as well as the Society of American Fight Directors. www.melanieliebetrau.com
Alexandr Kireev
Graphic Designer
Alex is a man of many identities from Moscow, Russia. A PhD graduate of Voronezh State University, he is responsible for providing all the amazing graphics that help make Blind Cupid look so good! You can browse his incredible artwork by checking out his Instagram page.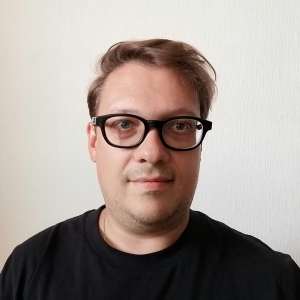 John Coker
Composer
Imagine a symphony performance with a freak incident - a spotlight set at so high a level its beam becomes toxic, aimed so it shoots through your eyes and alters your brain forever. This was John Coker's reality - a promising orchestral musician, trained by the best to be one of the best. But, rather than allow a supervillain origin story to define him, Coker embraced this transformative change, expanding from classical musician to a singular musical polymath. "Forgiveness is a superpower," he claims. John crafts music not only via the manipulation of pitch but also of timbre - a genre-proof musical sorcerer, able to bend live and recorded sound into entirely new textures and moods. Now, he writes, performs, and produces his own works for albums and theatre productions; Designer Music and Sound. His latest is Folly - a stunning piece of experimental art rock/trip-hop spanning centuries of musical styles and textures, released by New York-based Bentley Records. Works of Bach and Prince are included alongside Coker's own, which stretches from a cappella choirs to trip-hop beats to virtuoso doom metal guitars to solo double bass and beyond. Each original track was improvised, then recorded and mixed within a 24-hour time limit; hence "an experiment in presence." Coker dreams of improvising entire live shows as well as collaborating with other excellent musicians and creatives: "We're all in this together - let's lose the myth of being separate. All music is art music in some way. Let's connect - just listen." Contact John at john@cokerochre.com or via Instagram @coker_sound for more info. https://www.cokerochre.com/