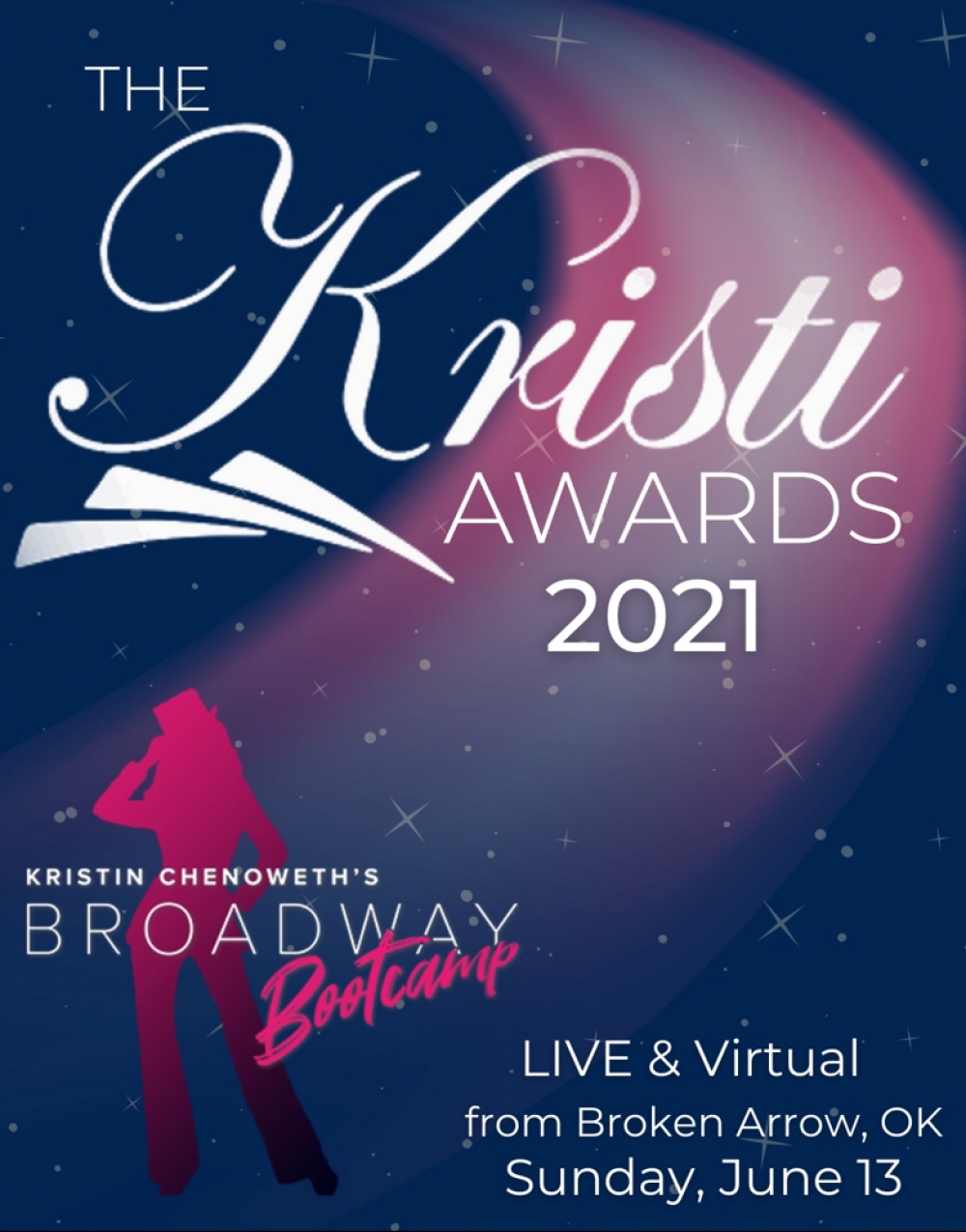 The Kristi Awards 2021

The Kristin Chenoweth Theatre
at The Broken Arrow Performing Arts Center

Starring KCBBC 2021 Campers

Hosted by

Kristin Chenoweth

Richard Jay-Alexander

John McDaniel
Follow Us:
Welcome Letter
Good evening, everyone.
Welcome to the 2021 LIVE And Virtual Edition of The KRISTI Awards!
It has been a roller coaster of a week, but my heart is full and my mind will forever hold on to the memories of a week I never could have imagined.
After having to cancel last year's camp due to COVID-19, I was determined and rallied my colleagues, faculty, family, and friends to get behind me and take on the gargantuan project that culminates in tonight's showcase, presentation, and awards show.
This year's campers have been chosen and assembled from across 34 states and 7 countries, and technology smiled on us, as it has pretty much gone without a hitch (other than the occasional hiccup, delay, or unexpected cutoff connections). But my trusty team rapidly could bring anything back to life and keep it going. I feel like I've gone to computer tech school this week as I've learned about various platforms and ways of communicating, singing, dancing, etc. I hope you will read this beautiful program thoroughly as it really does take a village to make something like this happen. Lucky for me that everybody came to MY village in Broken Arrow, Oklahoma to help.
"Gratitude" is a word that immediately comes to mind. The discovery word of the week has become "authenticity." We have all been deeply touched and moved by our exchanges with each other this week. But for me, to be able to stop, breathe, be here at home, and watch all of these young people, has been truly transformative. When I leave camp and go back to join the real world, I am going to be a little blue, but I will take all the beautiful things that have happened here, over the past 9 days, with me, in my heart and soul. There has been laughter, there have been tears, there has been loss, and in the midst of all of it, oh, so much joy.
For those of you who are parents, brothers, sisters, aunts, uncles, teachers, godparents, etc, … THANK YOU for being with us tonight and cheering our young people on… because THAT'S what it's all about.
I feel truly blessed and proud to share this special evening with you. Again, there are so many people to thank, and they are all listed in BroadwayWorld's beautiful Stage Mag. And I want to thank them, too, from the bottom of my heart.
I am truly humbled and remain sincerely yours.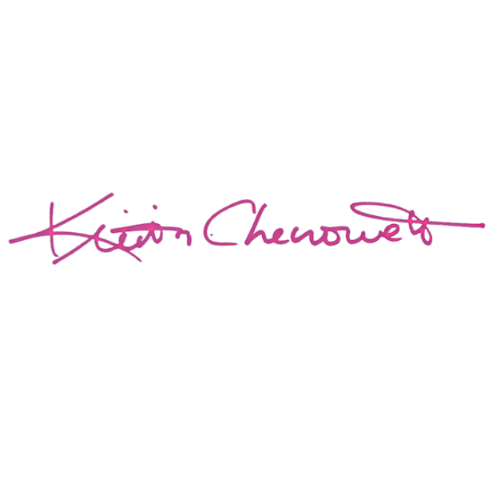 Song List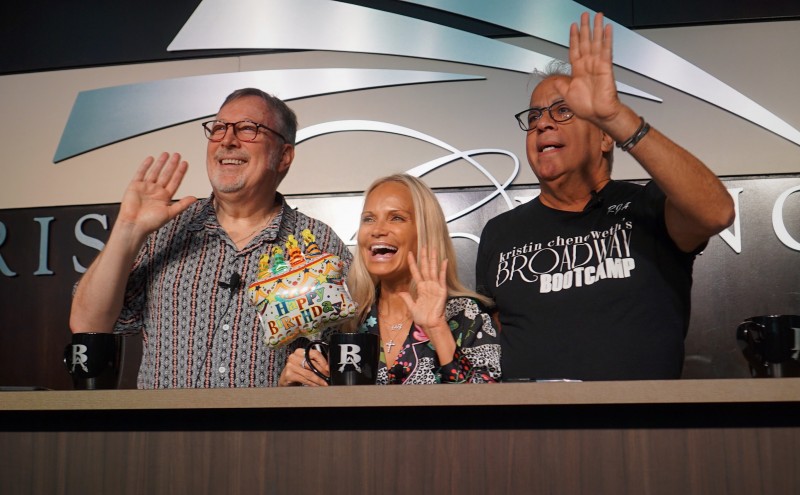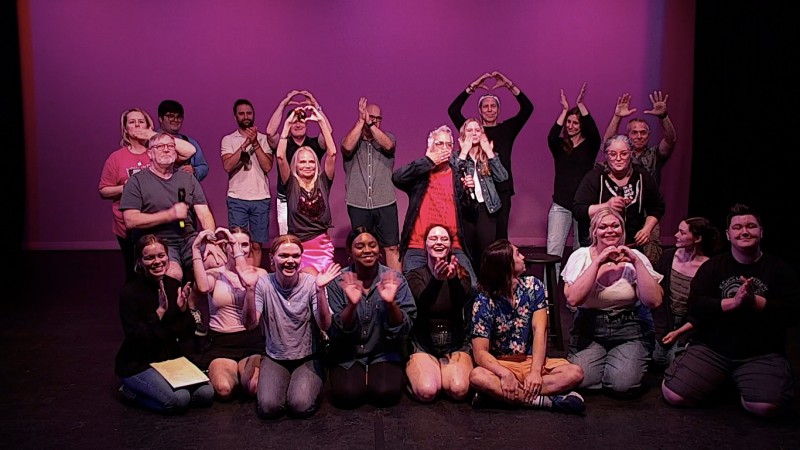 "You're at the KRISTI's"
Music & Lyrics by John McDaniel
Taylor Herndon, Emma Coughlin, Evie Higgins, Kenna Wells, Olivia Opalski, Ava Briscoe, Garrett Abel, Dawson Claxton
Music Director: John McDaniel
Video editing by Emma Sundvik, audio editing by Michael Croiter
"Magic to Do" from Pippin
Music & Lyrics by Stephen Schwartz
Joel Crump
Music Director: Joseph Church
Video editing by Viviana Goodwin, audio editing by Michael Croiter
"Do the Work" from Prince of Broadway
Music & Lyrics by Jason Robert Brown
KCBBC Campers
Soloists: Isabella Rose Sky, Ella Rose Klein, Makenzi Goodwin, Joel Crump, Honor Crosby, Louisa Roberts, Avery Richter, Nathaniel Waite-Lutz, Martin Kamm, Carly Omori, Kennedy Percival, Kia Mills, Ara Enriquez, Eli Wilson, Elise Parks, Lucas Meisel, Nayali Cabrera, Finn Douglas, Ashlyn Buchanan, Ava Frances
Music Director: Kevin Stites
Staging by Kyle Garvin, video editing by Heather Gershonowitz, audio editing by Michael Croiter
"Yesterday Once More"
Music by Richard Carpenter, Lyrics by John Bettis
Crystal Hall, Marissa Rosen, Mary-Mitchell Campbell, Kristin Chenoweth
Music Director: Mary-Mitchell Campbell
Video editing by Nellie Beavers, sound design by Matt Berman
"Days of Plenty" from Little Women
Music by Jason Howland, Lyrics by Mindi Dickstein
Kristin Chenoweth
Music Director: John McDaniel
Staging by Laurie Green, John McDaniel, & Richard Jay-Alexander
Edited by Nellie Beavers, Matt Berman, & Camilo Gonzalez
"For Good" from Wicked
Created for KCBBC by Smule
"My Best Girl" from Mame
Music & Lyrics by Jerry Herman
Evan Turnley, Kristin Chenoweth
Music Director: John McDaniel
Video editing by Laurie Green, audio editing by Michael Croiter
"Moses Supposes" from Singin' in the Rain
Music by Roger Edens, Lyrics by Betty Comden & Adolph Green
Staging by Lara Teeter & Elizabeth Teeter
Video editing by Elizabeth Teeter
"A Brand New Tomorrow"
Music from Oklahoma!, Annie, & The Wiz. Arranged by Joseph Church
KCBBC Campers
Soloists: Leonora Lund, Tatum Hopkins, Jesamine Katzman, Maddie Palmer, Axyl Langford, Olive Heres, Alexa Andrews, Kayla Madison, Rebekah Freeland, Bailey Dorr, Riordan Banks, Abby Ribakoff, Kalil Black, Joel Crump
Music Director: Joseph Church
Staging by Tyler Hanes & MiMi Scardulla, video editing by Michael Hull, audio editing by Michael Croiter
The Kristi Awards
Special Awards created by Chris McGahan at Bella Forte Glass Studio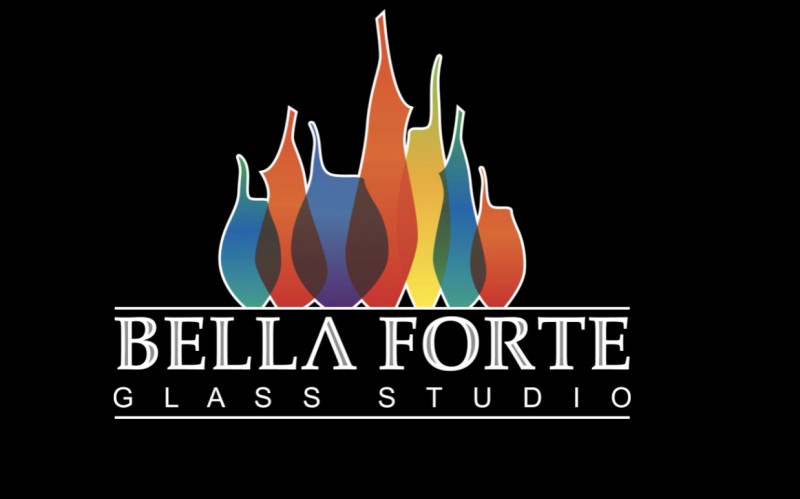 KCBBC FLORENCE BIRDWELL AWARD
Presented to ROBYN BIRDWELL
In Loving Memory Forever
June 13, 2021
KCBBC FLORENCE BIRDWELL AWARD
Presented to BRIAN BIRDWELL
Remembering Her Dedication To Excellence
June 13, 2021
KCBBC JOHN SAWYER FOUNDERS AWARD
Presented to JOHN Sr. & BILLY KAY SAWYER
In Loving Memory of Your Son And His Lifetime of Achievements
June 13, 2021
KCBBC LIFETIME ACHIEVEMENT AWARD
Presented to NEIL MERON (and in memory of CRAIG ZADAN)
June 13, 2021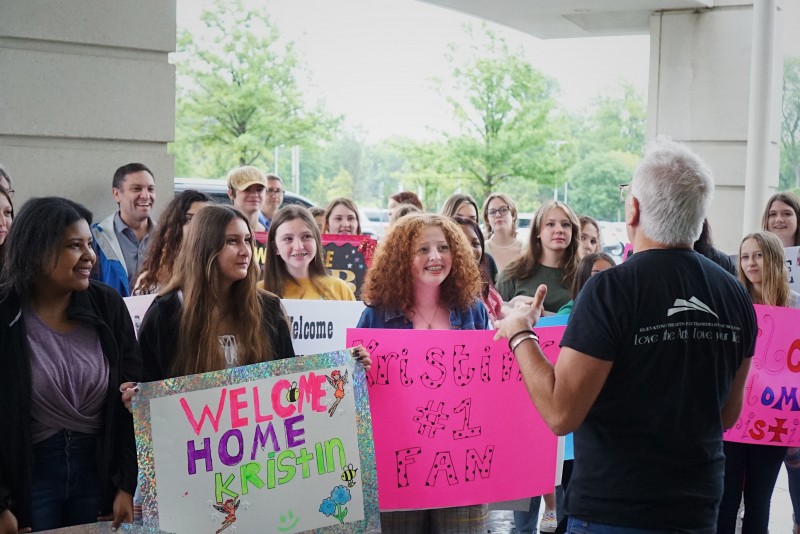 Meet the Campers
Garrett Abel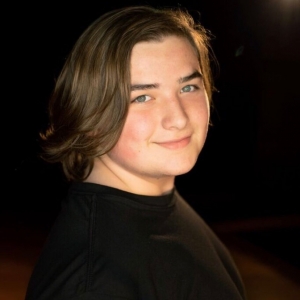 Connor Adair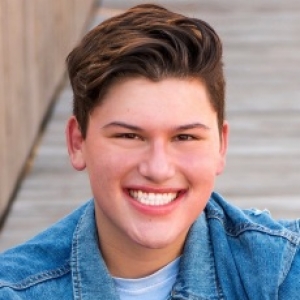 Alex Ambroise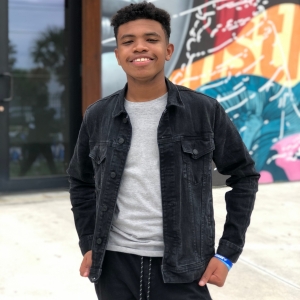 Alexa Andrews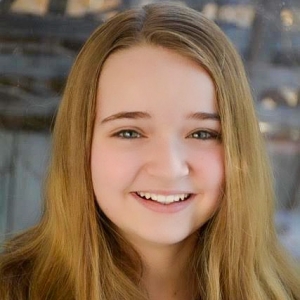 Cassandra Armstrong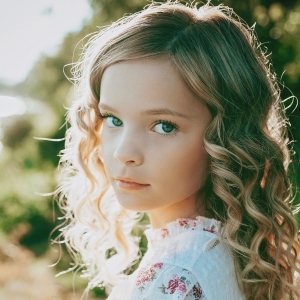 Jordyn Azulay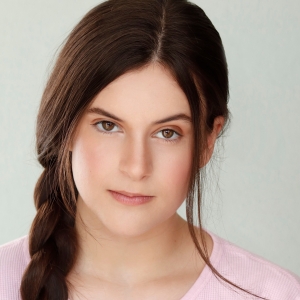 Riordan Banks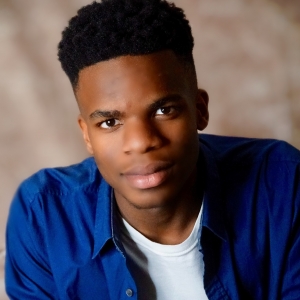 Skye Baker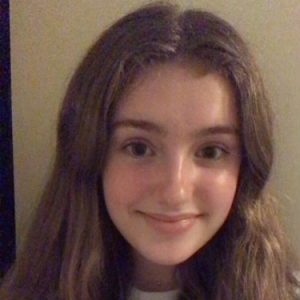 Onyx Bagley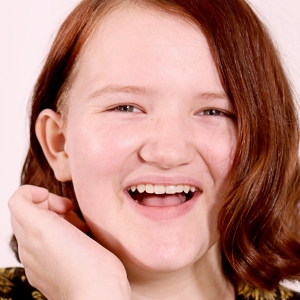 Ava Briscoe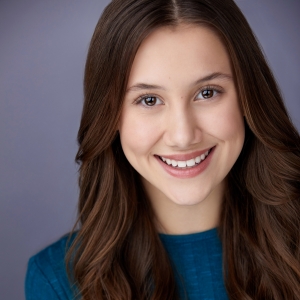 Kalil Black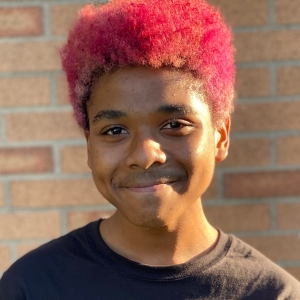 Hadley Brown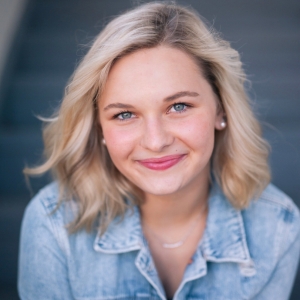 Daphne Bruhmuller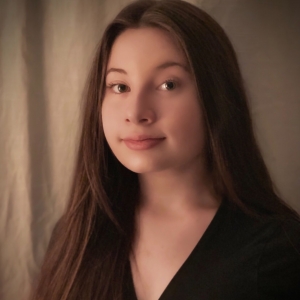 Ashlyn Buchanan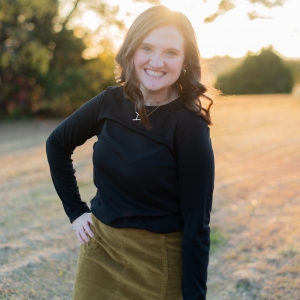 Maren Burns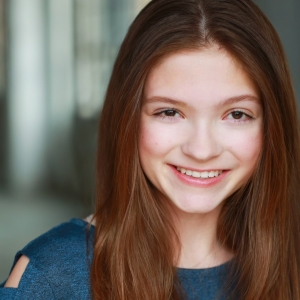 Nayali Cabrera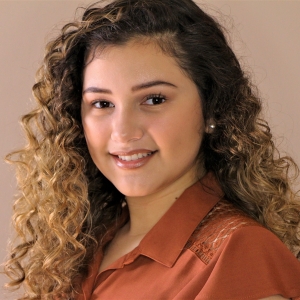 Mackenzie Cain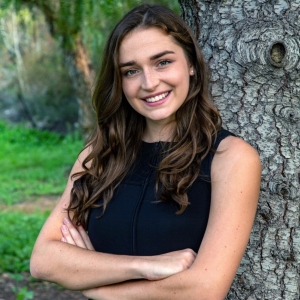 Dawson Claxton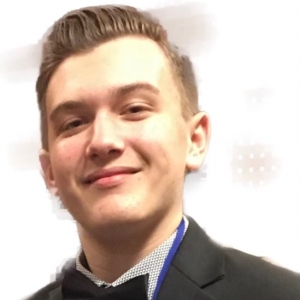 Brooke Chamberlin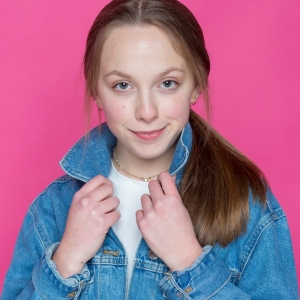 Lola Coey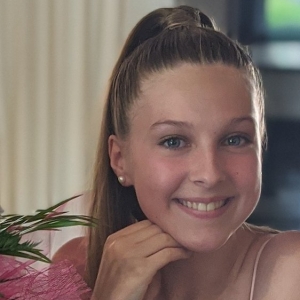 Holly Connor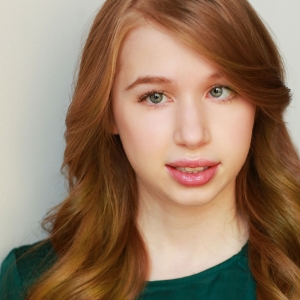 Lizzie Corley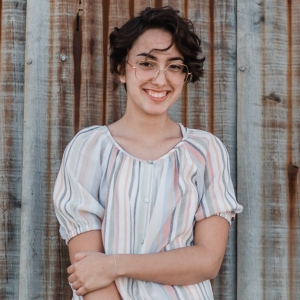 Emma Coughlin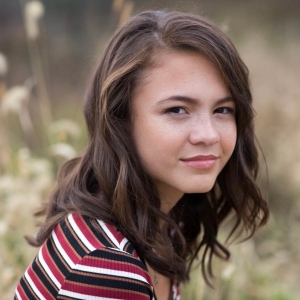 Elizabeth Crawford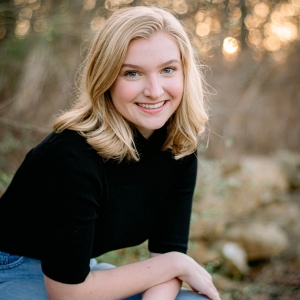 Honor Crosby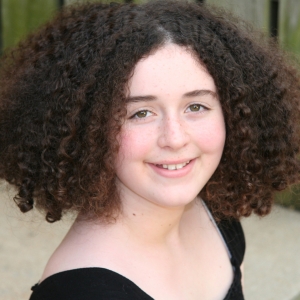 Joel Crump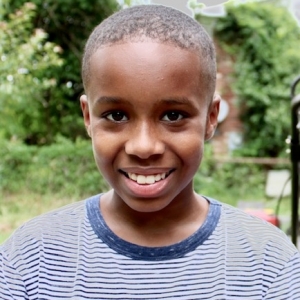 Abbey D'Aguillo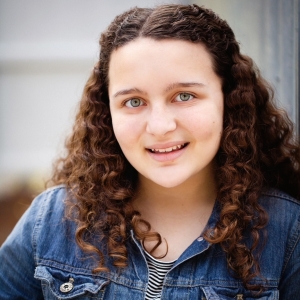 Faith Dengate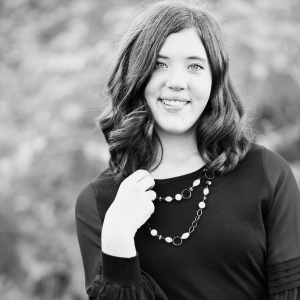 Sara Dennerlein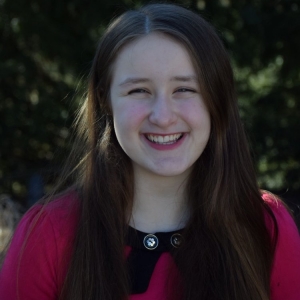 Gloria Diederich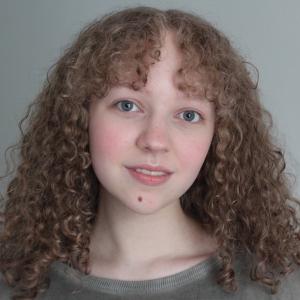 Bailey Dorr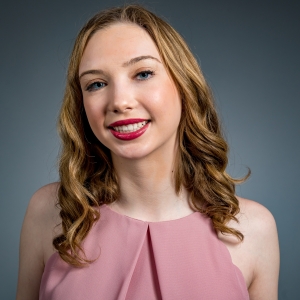 Finn Douglas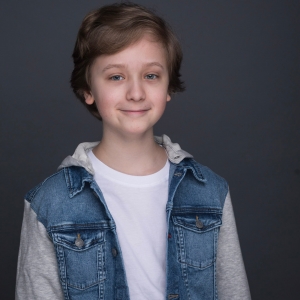 Gillian Egan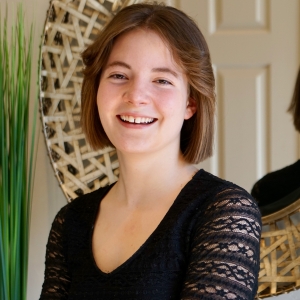 Ara Enriquez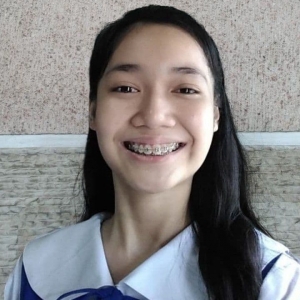 Ava Frances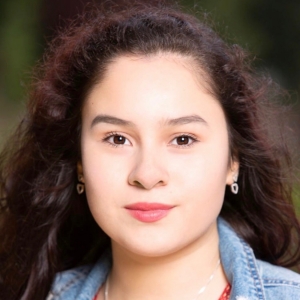 Rebekah Freeland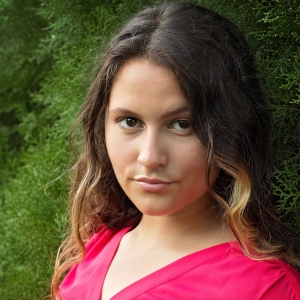 Tara Fritts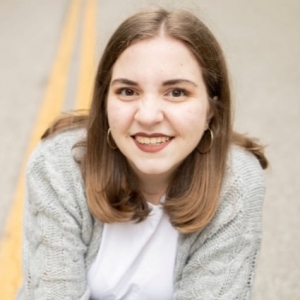 Ciara Funk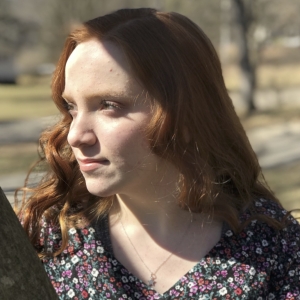 Jordana Garcia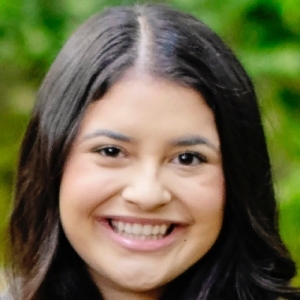 Kat Gedmin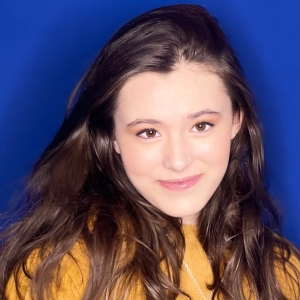 Liz Gilbert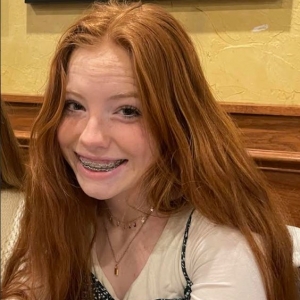 Hope Gregory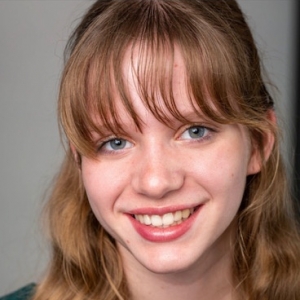 Makenzi Goodwin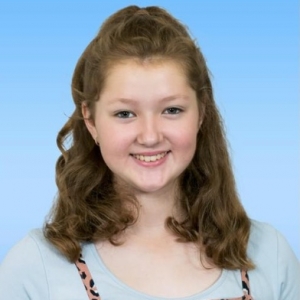 Catherine Govignon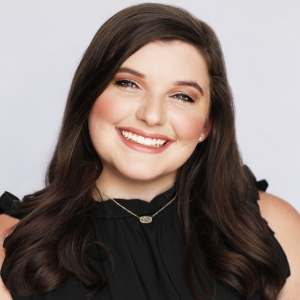 Charlotte Harriman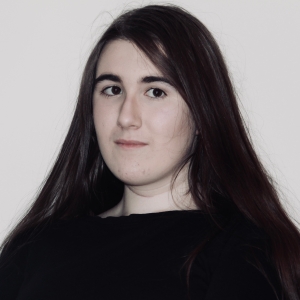 Maddie Heckler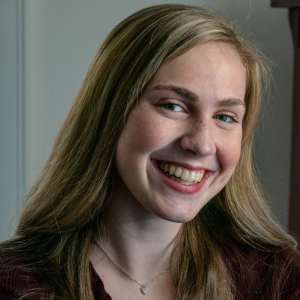 Olive Heres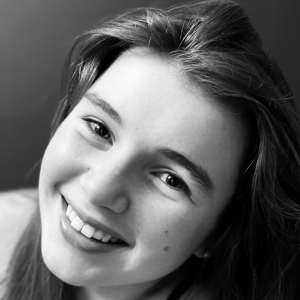 Taylor Herndon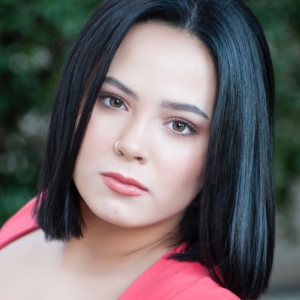 Amilia Hinck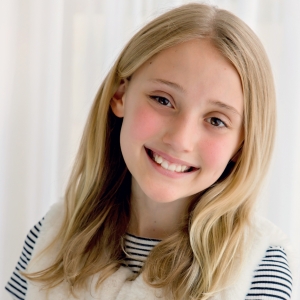 Evie Higgins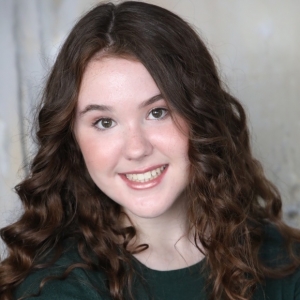 Tatum Hopkins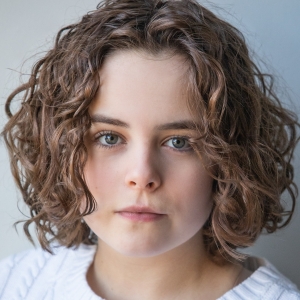 Abby Horn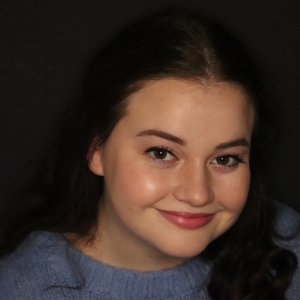 Emma Houston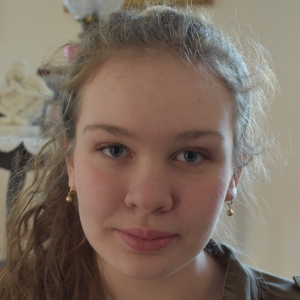 Haley Hudson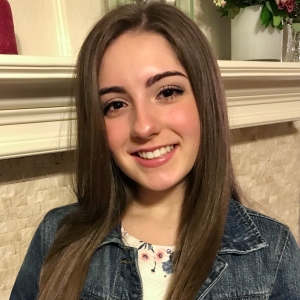 Sadie Johnson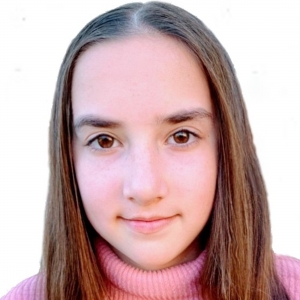 Lily Joseph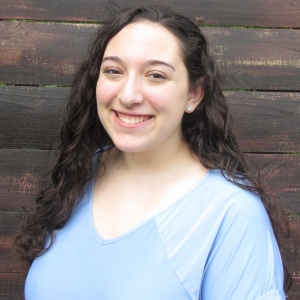 Jesamine Katzman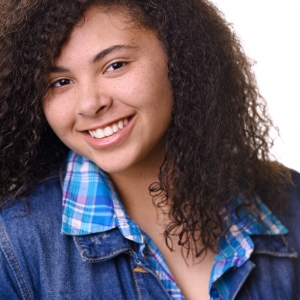 Martin Kamm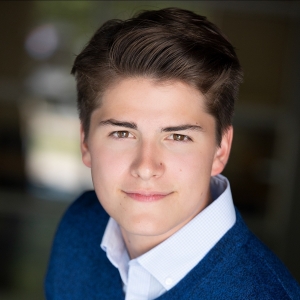 Ella Rose Klein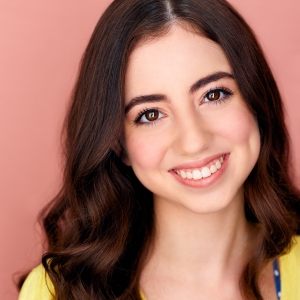 Amanda Kohutek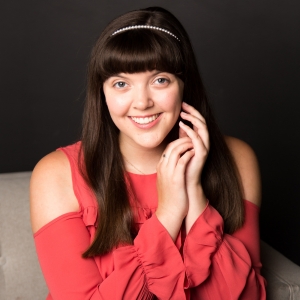 Jocelyn Kos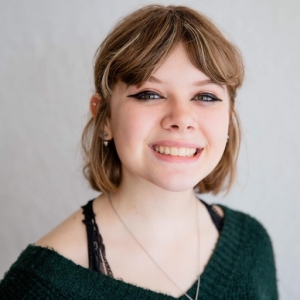 Mallory Kyler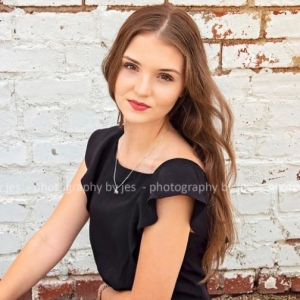 Axyl Langford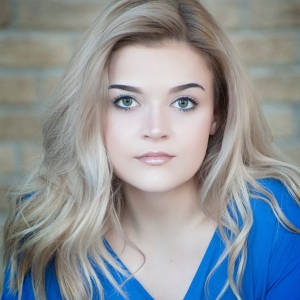 Bella Lloyd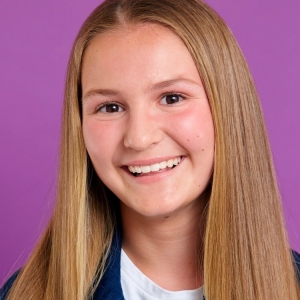 BrynLee Lott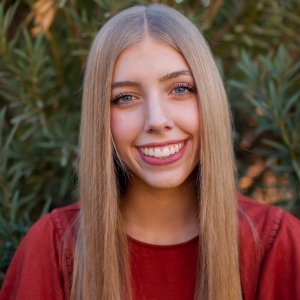 Leonora Lund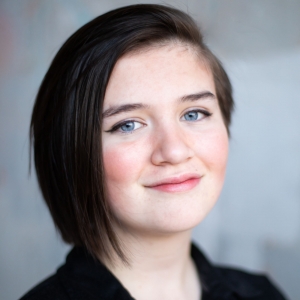 Kayla Madison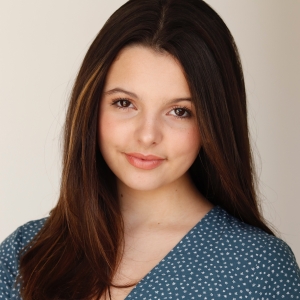 Dylan Maguire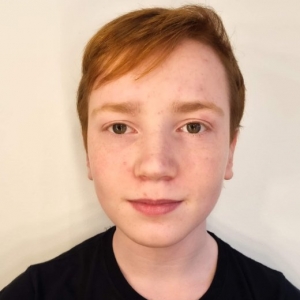 Ellie Marks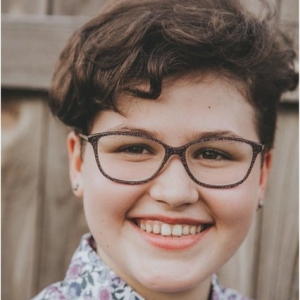 Kaitlyn Mata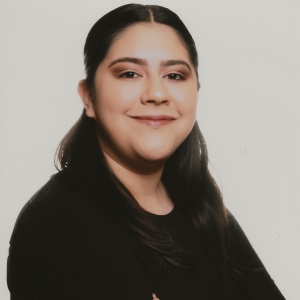 Gaya Matican-Bock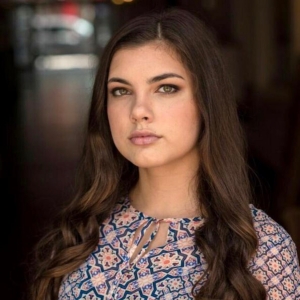 Rosie McClure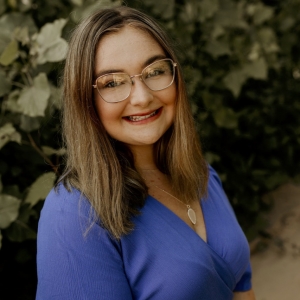 Clara Mecouch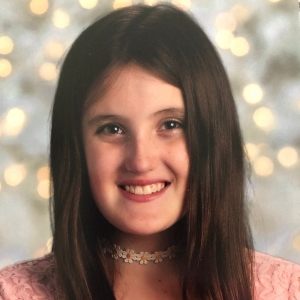 Lucas Meisel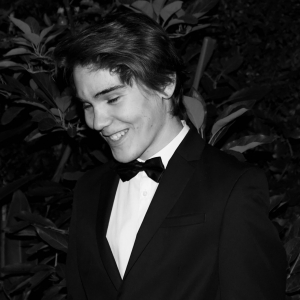 Skylar Miller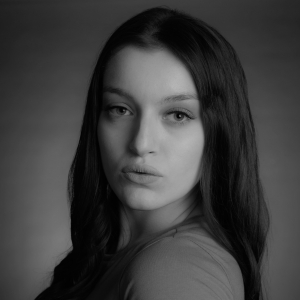 Kia Mills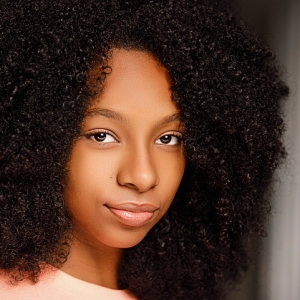 Sophia Nardone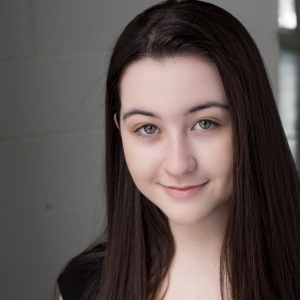 Eliza Neff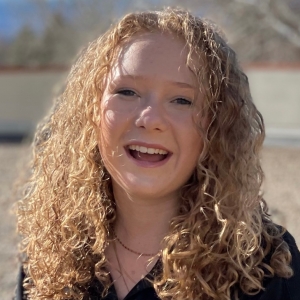 Trinity Neves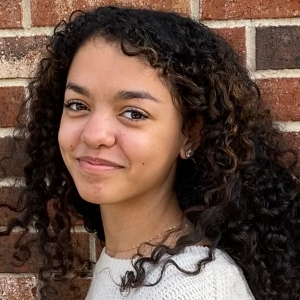 Isabella Nguyen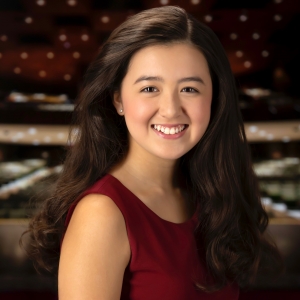 Carly Omori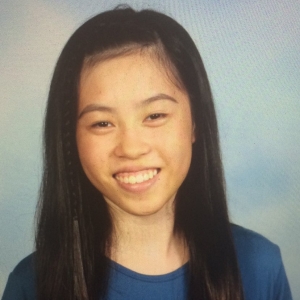 Olivia Opalski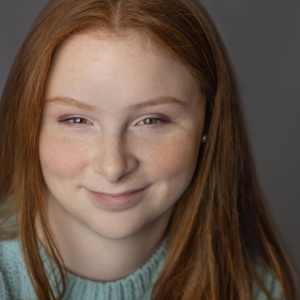 Carolyn Orenstein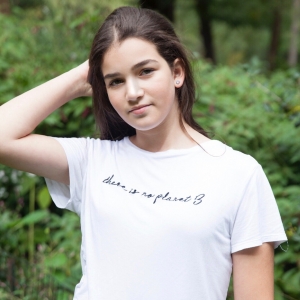 Caelyn Osbern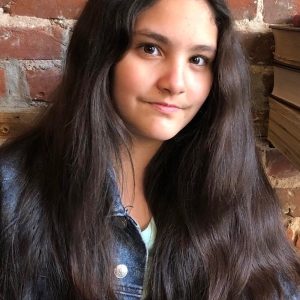 Mya Padron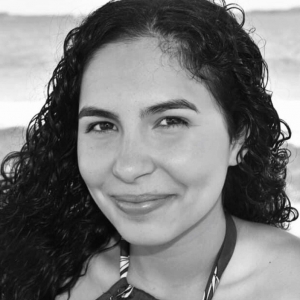 Lexie Palmer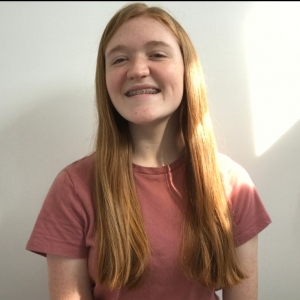 Maddie Palmer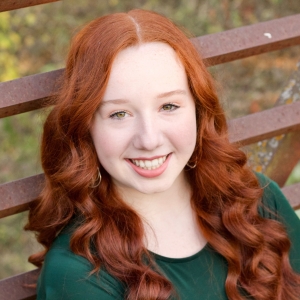 Natasha Parker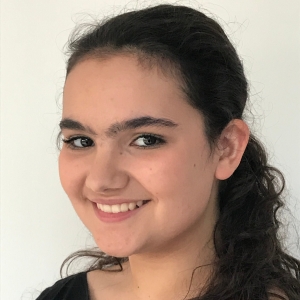 Elise Parks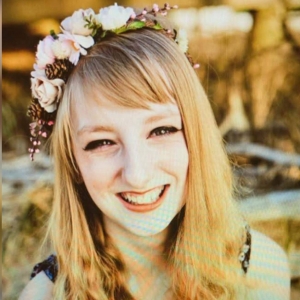 Carson Pemberton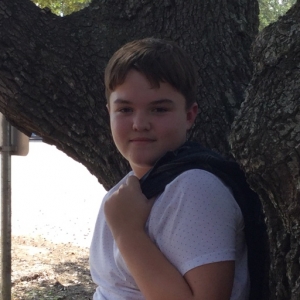 Kennedy Percival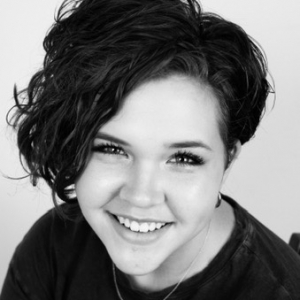 Juliana Pinho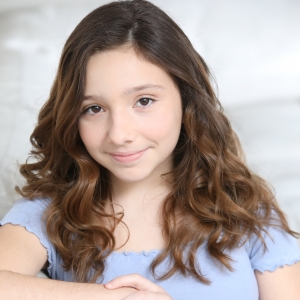 Saxon Pounds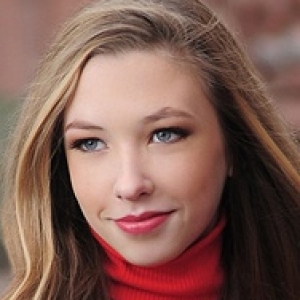 Abby Ribakoff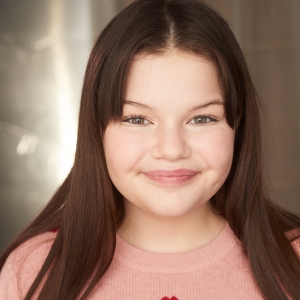 Grace Ricciardi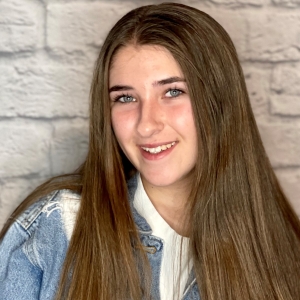 Avery Richter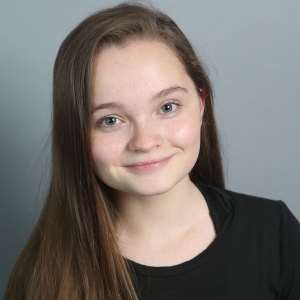 Genevieve Reineke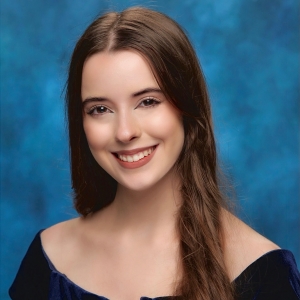 Louisa Roberts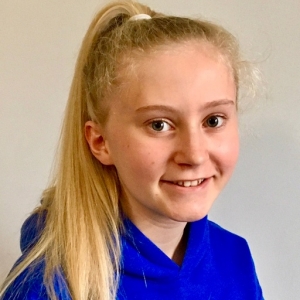 Zach Rolf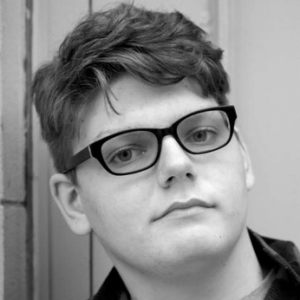 Lauren Rogers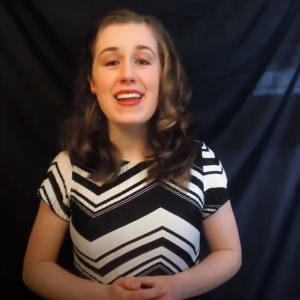 Isabella Rose Sky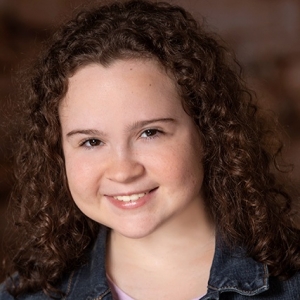 Kinley Schollenbarger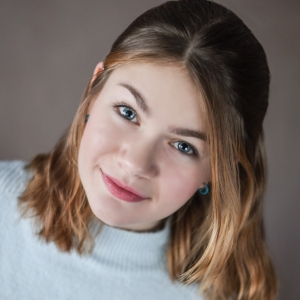 Claire Shannon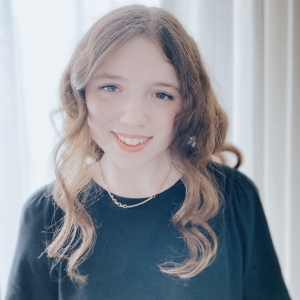 Ryan Sharp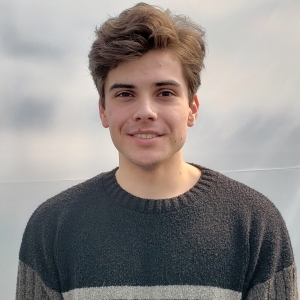 Olivia Sanabia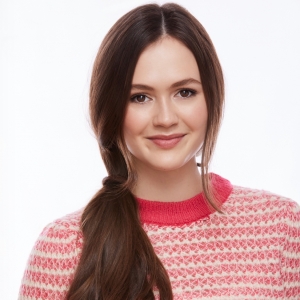 Tilda Schmidt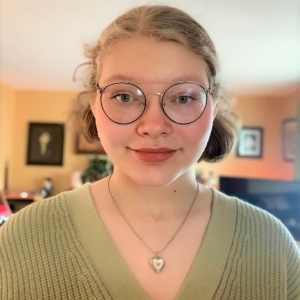 Kenley SIgman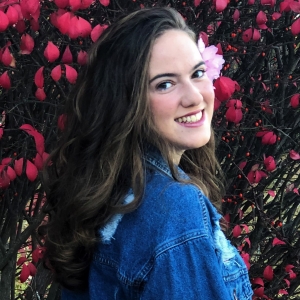 Naiya Singleton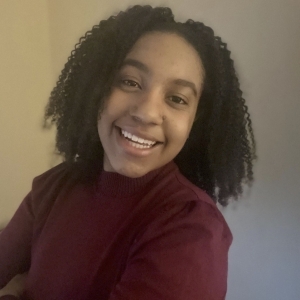 Aurora Spear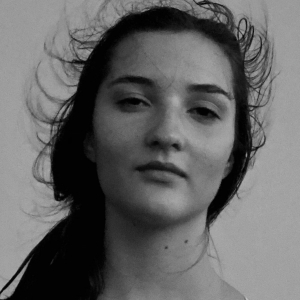 Savvy Spencer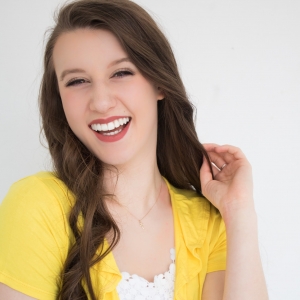 Gillian Stoltz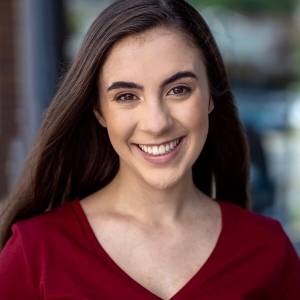 Zadie Teague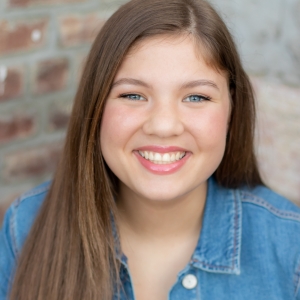 Taylor Terrell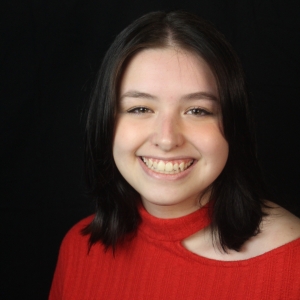 Hailey Trahern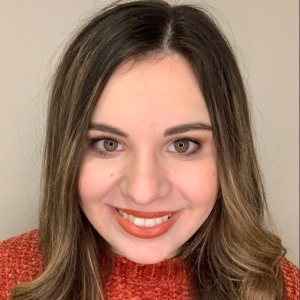 Frankie Tinelli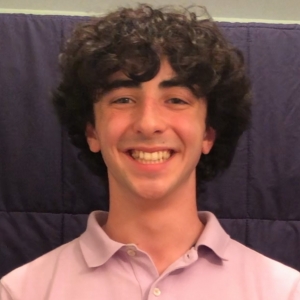 Evan Turnley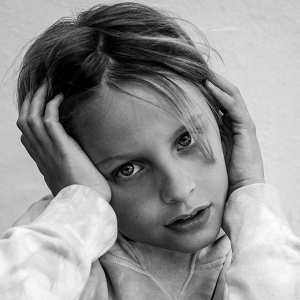 Gabby Villamizar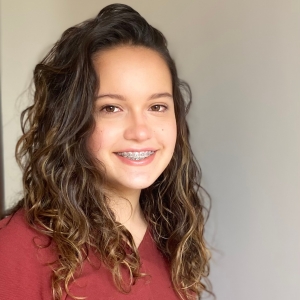 Nathaniel Waite-Lutz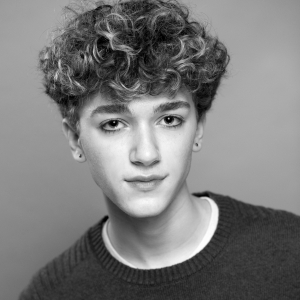 Kenna Wells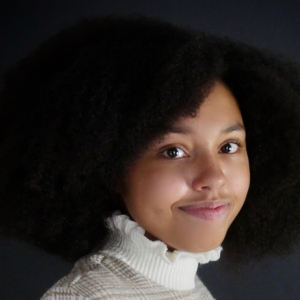 Anabel White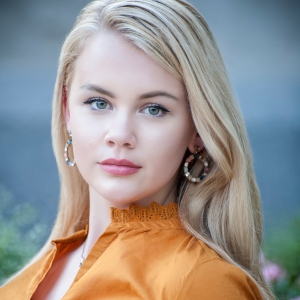 Eli Wilson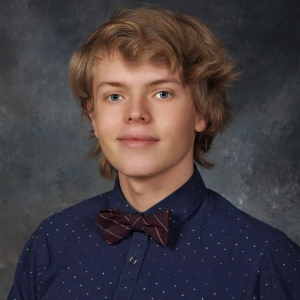 Sarah Wilson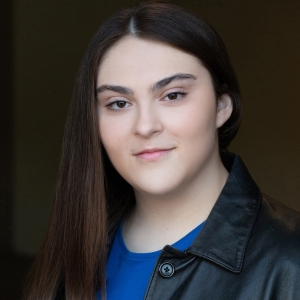 Sophia Xu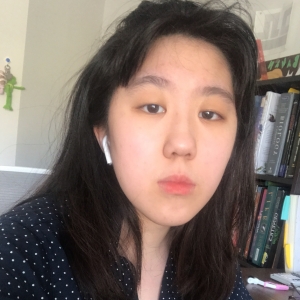 Ava Young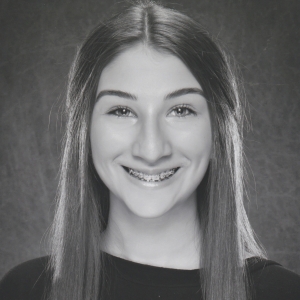 Caragh Zeigler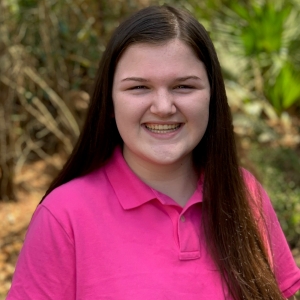 Grace Zotnowski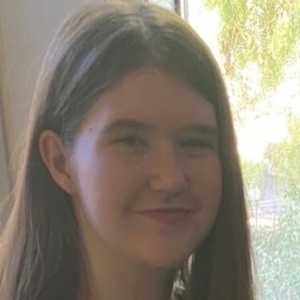 Kristin Chenoweth
KCBBC Co-Camp Director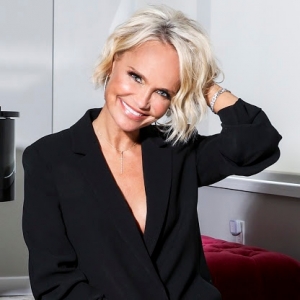 Emmy and Tony Award winning actress and singer Kristin Chenoweth's career spans film, television, voiceover and stage. In 2015, Chenoweth received a coveted star on The Hollywood Walk of Fame. In 2009, she received an Emmy Award for Best Supporting Actress in a Comedy Series for her role in "Pushing Daisies." In 1999, she won a Tony Award for "You're A Good Man, Charlie Brown" and she was also nominated for her original role of Glinda the Good Witch in "Wicked" in 2004. Chenoweth has been nominated for two Emmy Awards and for a People's Choice Award for her role on "Glee." In 2009, she wrote an upliftingly candid, comedic chronicle of her life so far, "A Little Bit Wicked," which debuted on the New York Times Hardcover Non-Fiction Best Seller List.

Chenoweth most recently starred in the Netflix film "Holidate," and in the Warner Bros.'s new adaptation of Roald Dahl's creepy children's book "The Witches," on HBO Max. Upcoming, Chenoweth will executively produce, as well as star in the single-camera comedy series "The Biggest Star in Appleton," which is currently in the works at Disney Plus. Chenoweth can also be seen hosting the new competition series called "Candy Land" on Food Network. The six-episode series features five groups of cake and sugar artists, who create showpieces in order to get a chance to win a grand prize of $25,000. Additionally, Chenoweth has joined the star-studded ensemble cast for Apple TV+'s upcoming musical comedy project, starring Saturday Night Live's Cecily Strong and executive produced by Lorne Michaels' Broadway Video. The as-yet untitled comedy series follows a couple on a backpacking trip designed to reinvigorate their relationship when they discover the magical town of Schmigadoon, in which everyone acts as if they're in a studio musical from the 1940s. They then discover that they can't leave until they find "true love."

Chenoweth previously starred alongside Scott Wolf in the holiday film "A Christmas Love Story," which premiered on Hallmark Channel in December 2019. Along with the holiday season, Chenoweth released her latest stand-alone Holiday e-single titled "White Christmas." Chenoweth also recently released her latest album "For The Girls," debuting at #3 on the Current Pop Albums chart and #11 on the Billboard Top Albums chart. The album is a heartfelt tribute to the great female singers throughout history, particularly some of Kristin's heroes and friends. Guest artists include Ariana Grande, Dolly Parton, Jennifer Hudson and Reba McEntire. The album includes Chenoweth's personally charged interpretations of classic songs identified with such iconic artists as Barbra Streisand, Lesley Gore, Linda Ronstadt, Dinah Washington, Dolly Parton and more. To celebrate the release of her new album "For The Girls," Chenoweth returned to the Broadway stage this past November in an eight-performance concert engagement at the Nederlander Theatre.

Chenoweth has performed to sold-out audiences across the world, including performances at Carnegie Hall and Royal Albert Hall. Chenoweth released "The Art of Elegance," her album of American Songbook classics via Concord Records. The album debuted at #1 on Billboard's Current Jazz and Traditional Jazz charts, and #1 on Amazon's Vocal Pop chart. Chenoweth also returned to the stage in her limited engagement MY LOVE LETTER TO BROADWAY, at the Lunt-Fontanne Theatre, receiving rave reviews. In 2014, she released a CD and DVD of her own live concert performance, "Kristin Chenoweth: Coming Home." Last December, Chenoweth performed with iconic The Tabernacle Choir and Orchestra in their annual Christmas concert. The concert aired on PBS and BYUtv in December 2019.

In 2015, Chenoweth earned a Drama Desk Award, Outer Critics Circle Award and Broadway.com Audience Choice Award for her lead role in the Roundabout Theatre Company's "On the Twentieth Century." She also earned nominations for a Tony Award and a Drama League Award.

Chenoweth recently starred in the second season of NBC's hit comedy series "Trial & Error," receiving critical acclaim for her performance as Heiress Lavinia Peck-Foster. She was seen in the Starz original series "American Gods," where she reunited with executive producer Bryan Fuller in the role of Easter. Notable television roles include appearances in "The West Wing," Disney's "Descendants" and "The Muppets." In film, Chenoweth voiced the role of Gabi in the hit animated film "Rio 2" and Fifi, Snoopy's beloved French poodle in "The Peanuts Movie." She starred in the indie teen drama entitled "Hard Sell" and additional film credits have included "The Boy Next Door," "Deck the Halls," "Twelve Men of Christmas," "Four Christmases," "RV," "Bewitched," "The Pink Panther," "Hit & Run" and "Family Weekend." She also starred in NBC's "Hairspray Live!" as Velma Von Tussle in December 2016. Chenoweth voiced the role of Princess Skystar in Lionsgate/Hasbro's "My Little Pony: The Movie," and can also be heard in the Sony Pictures animated film "The Star."

Chenoweth is a passionate supporter of charities which dedicate their time and efforts to helping those in need. She formed a charity partnership with the Broken Arrow Performing Arts Center (BAPAC) Foundation in her home state of Oklahoma. Chenoweth's accomplishments were honored by her hometown with BAPAC naming "The Kristin Chenoweth Theatre" in 2012. Partnering with the BAPAC in a labor of love, Kristin launched an annual Broadway Bootcamp in 2015, providing young Broadway hopefuls with the opportunity to take classes, hold performances and learn from top mentors in the entertainment industry including Kristin herself. In her lifelong mission to cultivate arts education across the globe, Chenoweth has also created "Places! The Kristin Chenoweth Tour Experience," a unique educational program for young singers that puts them right next to her performing on stage. Each concert in Chenoweth's ongoing tour will feature local participants from higher education conservatories, universities, and colleges for the immersive educational experience.

Chenoweth is a graduate of Oklahoma City University with a Master's degree in Opera Performance. She is an inductee into the Oklahoma Hall of Fame, as well as the Oklahoma Music Hall of Fame.
John McDaniel
KCBBC Co-Director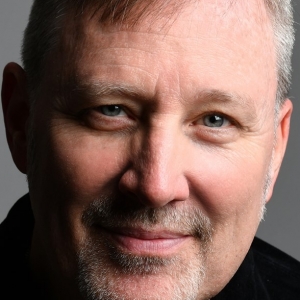 JOHN McDANIEL is a Grammy and Emmy Award winning Music Director, Composer, Director, Arranger, Orchestrator & Producer and is an Artistic Director at the Tony Award winning O'Neill Theater Center. Recently, McDaniel produced and directed a virtual concert of Sticks & Stones, for which he is also the composer, starring Audra McDonald & Javier Muñoz. He is also one of the camp directors of Kristin Chenoweth's Broadway Boot Camp. John directed Into The Woods & Hair in Concert at the historic Patchogue Theater, Sondheim Originals at 54 Below and Piano Men at Birdland,. Broadway music credits include Bonnie and Clyde (Drama Desk Nomination, Best Orchestrations), Catch Me If You Can, Brooklyn (Producer and Orchestrator), Annie Get Your Gun (Grammy Award), Taboo, Chicago, Grease, Patti LuPone on Broadway and Company – the Original Cast in Concert at Lincoln Center. On Television: "The Rosie O'Donnell Show" (2 Emmy Awards & 8 nominations). John has collaborated with Cab Calloway, Shirley MacLaine, George Burns, Joel Grey, Carol Burnett, Betty Buckley, Bette Midler and has guest conducted at 15 Symphony Orchestras across America, including 5 concerts with his hometown St. Louis Symphony. John received a BFA in Drama from Carnegie Mellon University.
Richard Jay-Alexander
KCBBC Co-Director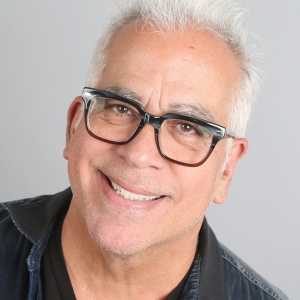 RICHARD JAY-ALEXANDER, just before the pandemic, directed FOR THE GIRLS on Broadway, starring Kristin Chenoweth. His career is in its 46th year, having arrived in NYC in fall of 1975. He began his career as an actor/singer/dancer, making his Broadway debut in Luis Valdez' play ZOOT SUIT at the Winter Garden Theatre in 1979. He was in the original Broadway cast of AMADEUS, alongside Ian McKellen and Tim Curry, worked on SONG & DANCE with Bernadette Peters and the revival of OLIVER! Starring Ron Moody and Patti LuPone. Richard is widely known for his 12 years working with Cameron Mackintosh as Executive Director of his North American company. He staged 11 productions of LES MISÉRABLES as well as serving as Executive Producer for LES MIZ, THE PHANTOM OF THE OPERA, MISS SAIGON, FIVE GUYS NAMED MOE and Stephen Sondheim's PUTTING IT TOGETHER, which starred Julie Andrews, presented at MTC. He entered the recording industry, via cast albums, and has worked with many of the greatest artists in the world, in recording studios and on stages across the globe. They include Barbra Streisand, Bette Midler, Mandy Gonzalez, Ricky Martin, Lea Salonga, Brian Stokes Mitchell, Russell Watson, Il Divo, Il Volo, Betty Buckley, The Broadway Kids, Chris Botti, Lea Michele, Mary Cleere Haran, Laurie Beechman, Norm Lewis, Donny & Marie, Chris Mann, Johnny Mathis, Melissa Errico, Well-Strung, Desmond Child, Donny & Marie, Jennifer Leigh Warren, Bernadette Peters, Deborah Voigt, Deborah Cox, Sam Harris and the late Polly Bergen among them. Richard has worked in just about every venue imaginable from large to small, including Las Vegas Showrooms, Carnegie Hall, The Hollywood Bowl, the Sydney Opera House, The Kennedy Center, Royal Festival Hall, Royal Albert Hall, the Village Vanguard, The Greek Theatre, The MET, nightclubs, ballrooms, arenas stadiums and even London's Hyde Park and the Domain in New Zealand. Two years ago, when sitting across from Lisa Sharkey, at Harper Collins, she dubbed Richard "The Diva Whisperer" and he decided he liked it, even though none of the artists he has worked with consider themselves DIVAS. He has directed the Chaplin Awards for Film at Lincoln Center for a number of years now and two seasons ago, he staged a production of PORGY AND BESS for South Florida Symphony Orchestra, which was very well received and something that had been on his Bucket List. Richard proudly serves on the Executive Board of Broadway Cares/Equity Fights AIDS and is a frequent contributor to BroadwayWorld, writing focus pieces and interviews about people and things that interest him in the business. Richard makes his home in Miami Beach, with his adopted schnauzer, Sally, who isn't the least bit impressed by any of it.
Matt Berman
KCBBC Faculty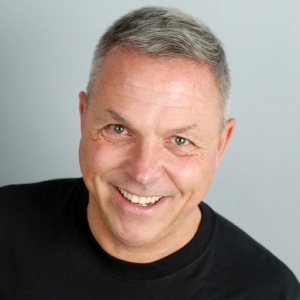 Matt Berman (Lighting & Sound Design- Stage Management, Production Management) is Kristin Chenoweth's lighting/sound designer- Production Manager. He designed the lighting & sound for Kristin's last Broadway Concerts, "For The Girls" and "My Love Letter to Broadway" at the Lunt-Fontanne. He is also the resident lighting designer for Lincoln Center's American Songbook series. Pre-pandemic, Matt had the honor of designing the lighting and sound for South Florida Symphony's remarkable production of "Porgy & Bess" which was directed by Richard Jay-Alexander. Matt recently returned from a small promotional tour of the US with Meow Meow & Thomas Lauderdale of Pink Martini for their collaboration album, "Hotel L'Amour". Additionally, he has designed shows with Meow Meow for the London Philharmonic and many other< concert appearances. His international touring has allowed him to design for such iconic venues as Royal Albert Hall, The Paris Opera, The Olympia Theater in Paris, Carre Theater in Amsterdam, The Sporting Club in Monte Carlo, The Acropolis, The Amphitheater in Taormina Sicily, Luna Park in Buenos Aires, the Sydney Opera House and, closer to home, The Hollywood Bowl, Alice Tully Hall and Carnegie Hall. Other Broadway credits include: the Tony Award winning "Liza's At The Palace," "Bea Arthur On Broadway" at the Booth Theater, Nancy LaMott's "Just In Time For Christmas" and "Kathy Griffin Wants A Tony" at the Belasco Theater.
Faith Prince
KCBBC Faculty - MT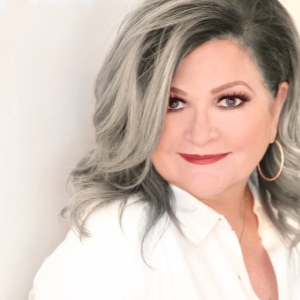 Faith Prince has been dazzling Broadway audiences since winning the Tony, Drama Desk and Outer Critics Circle Awards for her performance as "Ms. Adelaide" in Guys and Dolls. As one of Broadway's best loved leading ladies, Faith most recently starred on Broadway in Disaster! the musical for which she received rave reviews. She starred as the scheming, irascible "Miss Hannigan" in the revival of Annie on Broadway and in 2008 she was nominated for Tony, Drama Desk and Outer Critics Circle Awards for A Catered Affair. Other Broadway credits include The Little Mermaid, Bells Are Ringing (Tony, DD, OCC noms), Nick & Nora (OCC Award), Jerome Robbins' Broadway (Tony, DD noms), Little Me, The Dead, and Noises Off. She also starred in the world premiere of Terrence McNally's Unusual Acts of Devotion and in the national tour of the Broadway hit Billy Elliott. Chicago audiences had the opportunity to see Faith on stage in the iconic role of "Brenda" in the new musical version of the hit movie First Wives Club. Faith recurred as Joey Lawrence's mother on ABC Family's long-running series Melissa & Joey and wrapped her 5-season run as Brooke Elliott's mother on Lifetime's hit series Drop Dead Diva. She was a series regular on Showtime's Huff starring as "Kelly Knippers," the love interest of Oliver Platt, and recurred for five seasons on Spin City. Other television credits include Emily in Paris, Modern Family, Chicago Justice, Scream Queens, Galavant, Angel from Hell, A Gifted Man, Happy Endings, Ugly Betty, Grey's Anatomy, CSI, Faith, House, Medium, Sweet Potato Queens, Monk, Now and Again, Welcome To New York and Law and Order. Film credits include Dear Christmas, Our Very Own, Picture Perfect, Dave, and My Father the Hero. Faith has toured with her Annie co-star Anthony Warlow, which included performances at the Sydney Opera House and the Adelaide Music Festival. She works often with the Boston Pops, Utah Symphony, Cincinnati Pops, and Philly Pops, and starred in the Orlando Philharmonic's concert version of Sweeney Todd. Faith toured her original show Moving On in Australia to rave reviews, and also traveled the U.S. in Over the Rainbow, a concert celebrating the centennial of Harold Arlen. Faith's new album, Total Faith, was recorded at the Royal Room in the Colony Hotel in Palm Beach and was recently released by Broadway Records. Her award winning album, A Leap of Faith, was recorded at Joe's Pub.
Christopher Sieber
KCBBC Faculty - MT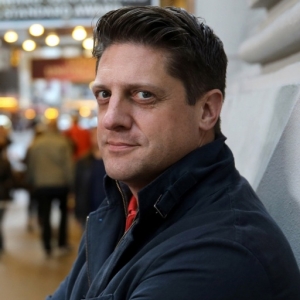 Christopher Sieber started performing shows in his parents' living room where he was a triumph at age 7 in : "THE CHRISTOPHER COMEDY CAVALCADE OF 1976". Seen by booth parents and unsuspecting neighbors driving by. Then, BROADWAY: COMPANY, THE PROM, MATILDA, PIPPIN, LA CAGE AUX FOLLE, SHREK (Tony, Drama Desk, Drama Leauge, outer critics Nominations) MONY PYTHONS SPAMALOT( Tony Nom and West End Production) CHICAGO, THOROUGHLY MODERN MILLE, INTO THE WOODS, BEAUTY AND THE BEAST, TRIUMPH OF LOVE.

TELEVISION: BLUE BLOODS, LAW AND ORDER SVU, THE GOOD WIFE, THE GOOD FIGHT, ELEMENTARY, ED, SEX AND THE CITY, PUSHING DAISIES, ITS ALL RELATIVE, TWO OF A KIND, lots of daytime TV like: GUIDING LIGHT, ALL MY CHILDREN, where his many recurring characters never went anywhere..
Kevin Chamberlin
KCBBC Faculty - MT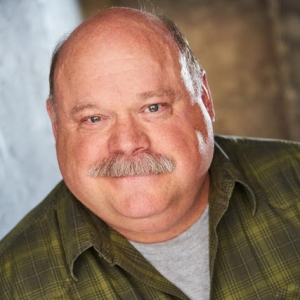 Kevin grew up in Moorestown, NJ. He earned a Bachelor of Fine Arts in
Acting from Rutgers University. In 2000, Kevin originated the role of Charlie
in Claudia Shear's Dirty Blonde which earned him his first Tony Nomination
and Drama Desk Nomination. The following year, he received his second
Tony Nomination, Drama Desk and Grammy nomination for playing Horton
the Elephant in Seussical. In 2010, he received his third Tony nomination
for his portrayal of Uncle Fester in The Addams Family. Most recently,
Kevin composed and performed the song "Anyone Can Cook" for the first
ever crowd-sourced musical - "Ratatouille - The TikTok Musical", which has
been nominated for a Drama League Award and won The Webby Award.
The online concert raised over 2 million dollars for The Actors Fund.

Other Broadway credits include Amos Hart in "Chicago", starring opposite
Rita Wilson and Usher. In 2007, he starred in a revival of Terrance
McNally's The Ritz opposite Rosie Perez, directed by Joe Mantello and
spent a year playing the Wizard in Wicked on Broadway.

In 2013, Kevin fulfilled a lifelong dream - making his Carnegie Hall debut -
singing with the New York Pops Symphony Orchestra.

In Los Angeles, Kevin has starred in productions at Hair, Spamalot and
West Side Story at The Hollywood Bowl - as well as Little Shop of Horrors
at Pasadena Playhouse.

His film credits include Sheldon in "The Prom" for Netflix, Charlie in
DieHard With A Vengeance, In and Out, Suspect Zero, Taking Woodstock
directed by Ang Lee, Lucky Number Slevin, The Road to Perdition directed
by Sam Mendes, Christmas with the Kranks, Trick, and most recently The
Prom costarring with Meryl Streep, Nicole Kidman and James Corden, and
directed by Ryan Murphy.

Kevin's numerous TV credits include Grace and Frankie, A Series of
Unfortunate Events, Modern Family, Younger, Heroes, CSI:NY, Frasier, nip/
tuck, Ed, Without A Trace, Kingpin, It's All Relative, According to Jim, Law
and Order SVU. Family audiences will recognize him as the loveable
butler, Bertram on Disney Channel's long running hit sitcom, Jessie. Kevin
also directs sitcoms for Disney Channel.
Sierra Boggess
KCBBC Faculty - MT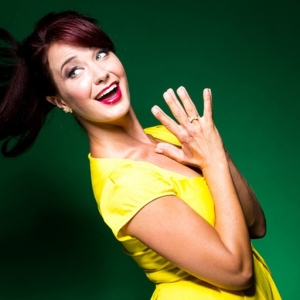 Sierra Boggess is regarded as one of Broadway's most beloved ingenues. She is best known worldwide for not only re-inventing the coveted role of 'Christine Daae' in Lord Andrew Lloyd Webber's Phantom of the Opera, but for Lord Webber himself going on record to say that "she's the best, the best Christine certainly." Boggess portrayed the role in the Broadway, West End, and the televised 25th Anniversary concert productions of Phantom.
Sierra made her Broadway debut as Ariel in Disney's The Little Mermaid, receiving Drama Desk and Drama League Nominations, as well as the Broadway.com Audience Award for Favorite Female Breakthrough Performance. Her additional Broadway credits include Master Class, It Shoulda Been You, The Phantom of the Opera, and School of Rock. Boggess' Off-Broadway credits include Love, Loss, and What I Wore and Music in the Air, alongside Kristin Chenoweth, for New York City Center's Encores! Series. In London's West End, Boggess has appeared as Fantine in Les Miserables and originated the role of Christine Daae in Love Never Dies, the critically acclaimed sequel to The Phantom of the Opera, receiving an Olivier Award Nomination for her performance.
Sierra starred as Cinderella in the highly anticipated Hollywood Bowl production of Into the Woods where the Los Angeles Times raved of her "crystalline singing and gameness for comedy...Boggess's Cinderella was enchanting." Prior to that she starred as Danielle DeBarbarac in the new musical, Ever After at the Alliance Theatre as well as starred in the world premiere of the new play The Age of Innocence at Hartford Stage for which she received a nomination for a Connecticut Critics Circle Award for her portrayal of Countess Ellen Olenska.
Sierra's concert appearances multiple engagements with BBC Proms at Royal Albert Hall, The New York Pops at Carnegie Hall, Lincoln Center's American Songbook Series The Lyrics of David Zippel, Broadway By The Year at Town Hall, Guys and Dolls at Carnegie Hall opposite Patrick Wilson, Megan Mullally and Nathan Lane, and The Secret Garden at Lincoln Center. She has toured with her cellist sister, Summer Boggess and musical director, Brian Hertz all over the United States as well as Japan, Australia, Germany and London with her concert show which has been preserved live and released on CD, Awakening: Live at 54 Below.
Her recordings include the original cast albums of School of Rock, It Shoulda Been You, The Little Mermaid, the 25th-anniversary concert of The Phantom of the Opera (also on DVD), the symphonic recording of Love Never Dies, Andrew Lippa's A Little Princess, Rodgers & Hammerstein: A Night at the Movies with the John Wilson Orchestra, Where the Sky Ends: The songs of Michael Mott, A New York City Christmas: A benefit album for ASTEP and more.
Celeste Simone
KCBBC Faculty - Music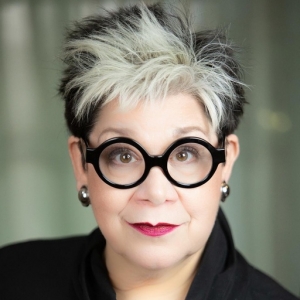 Celeste received her BM in Voice from the Manhattan School of Music. As a vocal teacher and coach Celeste has worked with Adam Chandler-Beret, Chita Rivera, Didi Conn, Sally Kellerman, Loni Ackermann, Elaine Joyce Simon, actress Amy Irving, composer David Shire, American Idol's Kimberly Locke, Dancing with the Stars' Mark Ballas, Dream Theater's Jordan Rudess, from the TV show Legacies Danielle Rose Russell, Broadway Empire's and Netflix's The Family Ben Rosenfeld, and Kristin Chenoweth. She has worked alongside Andrew Lloyd Weber and director Joel Schumacher as the NY vocal coach for Gerard Butler on the movie Phantom of the Opera. Celeste's voice students have appeared on Broadway in The Lion King, Chicago, Gypsy, Nine, Wicked, Spamalot, Tarzan, The Color Purple, The Book of Mormon, Jersey Boys, Hollywood Arms with Carol Burnet, The Grinch, The Carnegie Hall concert version of South Pacific (starring Reba MacIntyre, Brian Stokes Mitchell and Alec Baldwin), West Side Story, Baby It's You, Rent, Follies, Next to Normal, Billy Elliot, Peter and the Star Catcher, Shrek, Once, Newsies, Matilda, Beauty and The Beast, The Producers, the 1st national of The Band's Visit and Moulin Rouge.

The Roger Rees Award for Excellence in Student PerformanceMany of Celeste's students have been nominated for The Roger Rees Award for Excellence in Student Performance. In 2018, student Alyssa McDonald took home the award.

Celeste is the one to go to when you want the best in Cabaret direction."

- New York Times

Celeste has directed over 400 cabaret shows and has been nominated numerous times for Best Director by MAC (Manhattan Association of Cabaret). She has been vocal coach on productions of Anything Goes, Singing In The Rain, Ragtime, Pippin and Joseph & the Amazing Technicolor Dreamcoat. She directed the nationally seen An NBC Christmas starring Alan Rachins. Celeste has been HIGH5 Vocalworks artistic director for ten years. Her Onstage Cabaret Workshop is one of the most popular performing workshops in NYC. The New York Times article "Life is a Cabaret" says "Celeste is the one to go to when you want the best in Cabaret direction."


Celeste has performed around the world as a singer/comedienne. Celeste has appeared in numerous TV commercials and was featured in the movie DIRT, which was seen at the Cannes and Toronto Film festivals. She has shared the stage with Rita Moreno, Wayland Flowers & Madame, Linda Hopkins, Marty Allen, Kaye Ballard, The Pointer Sisters, Bill Irwin, Alan Ruck, Barry Boswick, and American Idol Arranger/Pianist Michael Orland. Her Television credits include the NBC series Fantasy with Leslie Uggams and Tom Wopat. She hosted MCTV's Cabaret Beat. Among her theatre credits are the off-Broadway production of Rappicicini's Daughter, The Good Speed Opera House, The Birmingham Theatre and The Paper Mill Playhouse.

Celeste teaches from her studios on Manhattan's West Side and Nyack, New York. She is a former faculty member of the Coupe Theatre Studio and Turtle Bay Music School. She holds a position on the Board of Directors of the Bel Canto Institute in residence in Florence, Italy.

Celeste is on the Faculty of Acteen NYC, Broadway Artists Alliance NYC and Bergen Community College, NJ. Celeste has been the vocal coach for the HHYT double cast productions of Les Miserable and Chicago. She was the vocal coach for ABC's ALEX INC. starring Zach Braff, vocal and performance coach at St. Louis Cabaret Project, St Louis University and at the Kristin Chenoweth Broadway Boot Camp.
Eoin Mallon
KCBBC Faculty - Music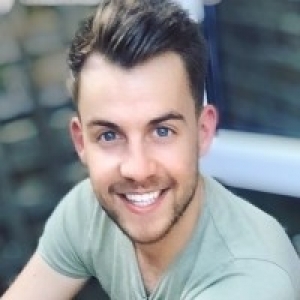 Eoin Mallon is a Vocal Coach, Music Director, Singer and Producer. Eoin has coached countless actors in the West End, from Elphaba to Christine, Phantom to Simba and also has been connected with numerous productions from Matilda, to Annie to Les Miserables. In London, Eoin is the top choice coach for both celebrities and TV/Film stars...but shhh we can't mention names.

Eoin trained at Mountview Academy of Theatre Arts before completing his Masters of Science in Voice and Vocal Diagnosis & Rehabilitation. He has performed in the West End and all around the world, and notably was a finalist on Britain's Got Talent.

Eoin is also working with Richard Jay-Alexander on an exciting new show.
Eoin is currently producing his first, SOLD OUT, West End show with many well-known clients he coaches raising money for the theatre community.
Joseph Church
KCBBC Faculty - Music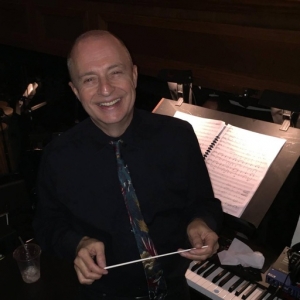 JOSEPH CHURCH is a composer, conductor, arranger, pianist, and professor of music. His career has been eclectic and exciting, collaborating with some of music and the theatre's most remarkable artists, and guiding some of entertainment's most promising talent. Joseph is perhaps best known for his music direction and arrangements for two groundbreaking Broadway musicals, The Lion King and The Who's Tommy. Other Broadway and Off-Broadway credits as music director or conductor include In The Heights, Little Shop of Horrors, Amazing Grace, Sister Act, and Radio City's Christmas Spectacular. Orchestrations include Steven Lutvak's Almost September, The 60s Project and A Sign of the Times at the Goodspeed Opera House, and recent re-orchestrations of The Rothschilds and Rex. Joseph received his doctorate in composition in 1996 from NYU, and since then has served there in many capacities, teaching composition, conducting, and musical theater performance; as co-director of the musical theatre program; and as guest conductor of the NYU Symphony Orchestra. He also teaches a course in songwriting at Swarthmore College, his alma mater. Joseph's work as a composer spans multiple genres from popular songwriting to musical theatre to serious music. Joseph is the author of two books, Music Direction for the Stage: A View from the Podium and Rock in the Musical theatre: A Guide for Singers, both published by Oxford University Press. www.churchmuse.com, viewfromthepodium.com, https://soundcloud.com/churchmuse
Kevin Stites
KCBBC Faculty - Music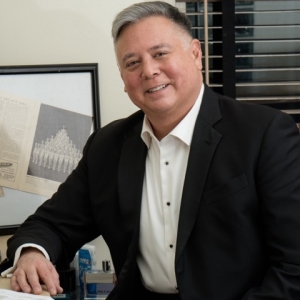 Kevin Stites is a Music Director, Conductor, and Arranger in New York City. He has conducted for Broadway, regional, touring, and concert productions. He has penned arrangements for numerous scores and has appeared as a guest artist for symphony orchestras and educational programs around the globe. Kevin also served for six seasons at Radio City Music Hall conducting the world-famous Christmas Spectacular Starring The Radio City Rockettes.
Mary-Mitchell Campbell
KCBBC Faculty - Music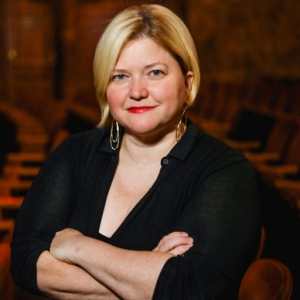 Mary-Mitchell Campbell is a conductor, music director, orchestrator,
composer and arranger who crosses genres easily between classical, pop,
and Broadway styles of music. She has served as the Music Director for
many Broadway shows including: The Prom, Mean Girls, My Love Letter to
Broadway with Kristin Chenoweth, For The Girls, Tuck Everlasting, Finding
Neverland, Big Fish, The Addams Family, Company, and Sweeney Todd.
She also music directed Stephen Sondheim's last musical Road Show at
the Public Theater.

She won a Drama Desk for Best Orchestrations for the 2006 revival of
Company starring Raul Esparza and was nominated for Best
Orchestrations for her work on the Off-Broadway productions
of Allegro and Hello Again.

She has a very active concert career and performs frequently with Kristin
Chenoweth, Gavin Creel, Jonathan Groff, Laura Benanti, Jessica Vosk and
Raul Esparza.

In her pop career, she has worked with Alicia Keys, Katy Perry, John
Legend, Carole King, Amy Grant, Kelly Clarkson, Stevie Wonder, James
Taylor, Elvis Costello, and Josh Groban in concerts.

She was the Music Director and orchestrator of HBO's Homeschool
Musical, and the Music Director for Girls5Eva, a sitcom produced by Tina
Fey. She is currently working on a Disney movie in development.
She has conducted the Chicago Symphony, the Cincinnati Symphony, the
Dallas Symphony, the Nashville Symphony, and many other symphonies
around the United States.

She is passionate about arts education and access to arts education for
marginalized communities. She is the Founder/Executive Director of
ASTEP- Artists Striving To End Poverty (www.asteponline.org) which
recruits and trains high-level artists to teach young people health education
and life skills through the arts. She is a regular volunteer with ASTEP
programs in the US, Africa and India. She is very active in Maestra, an
organization empowering female-identifying musicians (www.maestramusic.org)
and is on the Founding Membership of MUSE-Musicians United for Social Equity. (www.musiconline.org)

She is from North Carolina and has taught on the faculties of Juilliard, NYU,
and Boston College.
Michael Orland
KCBBC Faculty - Music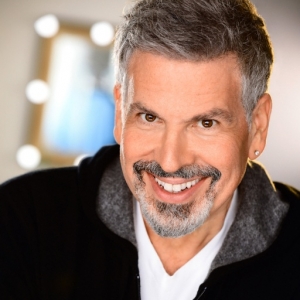 is thrilled to have been a part of the mega-hit TV show AMERICAN IDOL for 16 seasons as the Pianist, Arranger, Vocal Coach and Associate Musical Director both on FOX and ABC. In between those seasons were stints as Music Director/vocal coach on LITTLE BIG SHOTS and FOREVER YOUNG both hosted by Steve Harvey. Through these amazing opportunities, Michael has appeared on OPRAH, ENTERTAINMENT TONIGHT, ACCESS HOLLYWOOD and a record number of appearances on THE ELLEN SHOW. At the end of every IDOL season, Michael also accompanied the top 3 contestants to New York for appearances on LIVE WITH KELLY & REGIS (and MICHAEL and RYAN) , CBS EARLY SHOW, and concerts on the plaza for THE TODAY SHOW. He has collaborated with music industry giants such as Burt Bacharach, Neil Sedaka, Diane Warren, Elton John, Dolly Parton, Harry Connick Jr, Jennifer Lopez, and Keith Urban all as a result of American Idol. He also served as a pianist/coach for the NBC summer series AMERICA'S GOT TALENT (Seasons 1 & 2) and a few seasons back AMERICAN JUNIORS and has Associate Produced two hit singles (GOD BLESS THE U.S.A. and WHAT THE WORLD NEEDS NOW IS LOVE) for AMERICAN IDOL as well as the hit compilation CD from AMERICAN JUNIORS.

Michael began his impressive musical career in his hometown of Worcester, Massachusetts at the tender age of three, when he escorted each member of his family, one by one, to see "MARY POPPINS" and then sat down at the piano and played the songs by ear. Since this auspicious beginning, he has become one of the most acclaimed musical directors on the concert, theater, television, and nightclub scene.
In addition to playing and conducting for many celebrities including Kristen Bell, Erich Bergen, Sabrina Carpenter, Lynda Carter, Kristin Chenoweth, Ariana Grande, Tony-Winner Debbie Gravitte, Jennifer Holliday, Roslyn Kind, Barry Manilow, Maureen McGovern, Katharine McPhee, Idina Menzel, and the late Wayland Flowers & Madame and the legendary Kaye Ballard, Michael played for the hit shows "FORBIDDEN BROADWAY", "RUTHLESS!", and "WHEN PIGS FLY" in Los Angeles. He made his Hollywood Bowl debut accompanying the iconic MGM star Ann Miller.

Prior to AMERICAN IDOL, television appearances have included The Rosie O'Donnell Show, Leeza, The Maury Povich Show, The Wayne Brady Show, and Geraldo. He also appeared on the hit sitcom "THE NANNY" performing an original song co-written with Roslyn Kind. He also played a pianist (it's a stretch) on the WB sitcom "WHAT I LIKE ABOUT YOU" and the UPN sitcom HALF & HALF.

For 13 seasons, Michael also musical directed one of the touring companies of the RADIO CITY CHRISTMAS SPECTACULAR starring the world-famous Rockettes. And he is now a published author in the best-selling book "Chicken Soup For The American Idol Soul"
For the last ten years Michael has also musical directed the Lythgoe Family Productions of the UK-famous "Panto Style" Theatre experience at The El Portal Theatre, The Pasadena Playhouse and Pasadena Civic Auditorium including CINDERELLA starring Shoshanna Bean, SNOW WHITE starring Ariana Grande, ALADDIN starring Jordan Fisher, SLEEPING BEAUTY starring Disney's Olivia Holt & Garrett Clayton and Lucy Lawless, and PETER PAN starring Sabrina Carpenter & Chrissie Fit.

An accomplished songwriter, his songs have been featured on several daytime soaps and primetime shows. On recordings, he can be heard on Debbie Gravitte's "Alan Menken Album" and "MGM Album"; Rita McKenzie's "Ethel Merman's Broadway", "Ruthless! The Musical", Roslyn Kind's "Come What May" and produced and arranged several CD's for cabaret artists. Michael is currently working on a solo piano album due out one of these days as well as scoring music along with Dr. Staci Gruber for many projects for New York Times Best-selling Author Patricia Cornwell.

Some past highlights include serving as Associate Musical Director on the exciting NBC production of HAIRSPRAY LIVE that aired in December 2016 starring Maddie Baillio, Harvey Feinstein, Ariana Grande, Garrett Clayton, Jennifer Hudson, Dove Cameron, & Kristin Chenoweth as well as the upcoming Netflix movie version of the hit Broadway show "THE PROM", as well as being so proud to have been a vocal producer on the newly released Kristin Chenoweth album "FOR THE GIRLS" on Concord Records.

Please visit Michael's website (www.facebook.com/MichaelOrlandMusic) periodically for news updates and upcoming events. Twitter/Instagram: @michaelorland
Josh Bryant
KCBBC Faculty - Music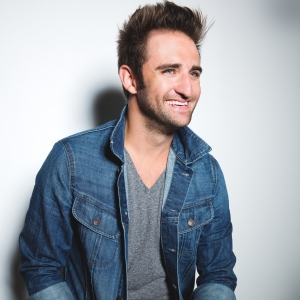 Originally from El Dorado, Arkansas Guitarist/Songwriter in Nashville, Tennessee since 2010. Josh has toured all over the USA and shared the stage with acts such as: Dierks Bentley, Lee Brice, Sam Hunt, Brothers Osborne, Jake Owen, Justin Moore, Chase Rice, Chely Wright, Mickey Guyton, Dustin Lynch, and several other artists! Guitarist for Kristin Chenoweth, Backroad Anthem, Ty Herndon, Charlotte Leigh, Jabe Burgess, and others. Backroad Anthem's TORN(EP) peaked at #4 on Billboard Top Country Chart in 2016. Some of the top Nashville songwriters that Josh has written with include: Jody Stevens, Tommy Cecil, Thomas Archer, Jay Brunswick, Adam Hambrick, Cole Taylor, Steve Bogard, Jared Mullins, Erin Enderlin, and more!
Baayork Lee
KCBBC Faculty - Dance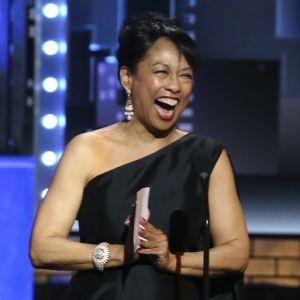 Baayork Lee has performed in dozens of Broadway shows and created the role of Connie in A Chorus Line, also serving as Michael Bennett's assistant choreographer on A Chorus Line, of which she has directed and choreographed many national and international companies.
Her Directing and Choreography credits also include; The King and I and Bombay Dreams (national tours), Rodgers and Hammerstein's Cinderella (NYC Opera), Barnum (Australia), Carmen Jones (Kennedy Center), Porgy and Bess and Jesus Christ Superstar (European tours), Gypsy and A New Brain. She has also choreographed Miss Saigon (Kansas City Starlight), Mack and Mabel (Shaw Festival), Animal Crackers, South Pacific (Helen Hayes nominations,) Coconuts, Camelot, Damn Yankees, all at Arena Stage in Washington, D.C., South Pacific at Sandy Springs theater, GA., and most recently, A Chorus Line Spanish Production with Antonio Banderas (Malana, Spain).
Through her nonprofit National Asian Artists Project (NAAP), Baayorks' vision includes educating, cultivating, and stimulating audiences and artists of Asian descent through the many outreach programs the company offers. The organization has produced Oklahoma!, Carousel, Hello Dolly!, Oliver! and Into the Woods and Honor (collaboration with Prospect Theater Company) with all Asian-American casts. With these classic shows, NAAP has demonstrated that famous works can speak to all audiences and ethnicity is no longer a barrier.
She has been the recipient of numerous awards for her work, including the Isabelle Stevens Tony Award, Paul Robeson Award from Actors Equity Association, the Asian Woman Warrior Award for Lifetime Achievement from Columbia College, Asian Pacific American Heritage Association Achievement In Arts Award, the Dynamic Achiever Award from OCA Westchester. Chen Dance Center Artist Award, Arena Stage American Artist Award, Actors Fund for Outstanding Contribution to the World of Dance.
Kyle Garvin
KCBBC Faculty - Dance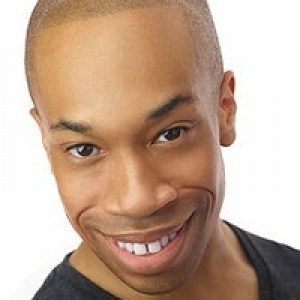 Kyle Garvin is a performer, choreographer, and educator.

After completing a BFA in Musical Theater from the University of the Arts Kyle took off on tour in Nickelodeon's Go Diego Go Live!; and PBS's Thomas the Tank Engine Live!; Regionally he's been seen in the Debbie Allen dir. Twist: An American Musical; Paper Mill Playhouse's Oliver!; How The Grinch Stole Christmas at Madison Square Garden; b-side Productions The Wild Party; Virginia Stage Company 's Matilda.

Kyle has been on choreography teams for National Asian Artists Projects productions of Carousel dir. by Baayork Lee, Hello Dolly dir. by LeeRoy Reams, and Oliver dir. by Steven Eng.

As an educator, Kyle has choreographed and directed many educational musical productions in the tri-state area. He's shared his knowledge in theater/dance on every level from elementary to university including Yung Wing P.S. 124 in New York City, Pace University, and New York University's Tisch.

Lara Teeter
KCBBC Faculty - Dance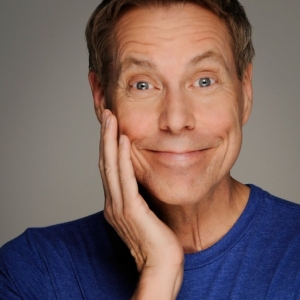 Lara Teeter has performed, directed, and choreographed for major regional theater and opera houses nationwide. He is a professor of Theatre and the Head of the Musical Theatre Program at the Conservatory of Theatre Arts at Webster University. Lara has performed in six Broadway shows including the revival of the Rodgers and Hart classic On Your Toes, for which he received a Tony nomination and an Outer Critics Circle Award. Since 1986, Lara has appeared in over 20 shows at the MUNY here in St. Louis. Lara also teaches various tap, musical theatre dance, and audition workshops throughout the country working with kids and teens ages 10 to 18. Here in Saint Louis, he and his wife teach "Beyond the Performace" workshops throughout the year, bringing together a wide variety of guest artists from the Saint Louis community and beyond. These workshops focus on the lifestyle of an artist! They are the proud parents of four beautiful children!
MiMi Scardulla
KCBBC Faculty - Dance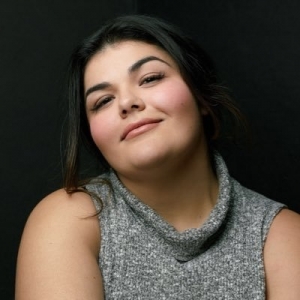 MiMI Scardulla is a performer originally from Louisiana. She has been seen Off-Broadway in Gigantic and We are the Tigers and on Broadway in Kristin Chenoweth's For the Girls. She has worked as an assistant to Chase Brock, Lorin Lotarro, and Spencer Liff. She is also Kristin Chenoweth's Associate Choreographer with Choreographer, and best friend, Tyler Hanes. MiMi is ecstatic to keep working on Once Upon a One More Time when this "Intermission" is over! All she wants is to spread glitter, self-love, and joy to everyone she meets. MiMi's class is all about using the magic of dance to tell the story! Double pirouettes and tilts are fun, but can you give me chills from a head pop? In class, we will tackle specificity, storytelling, dynamics, and bringing your magical glitter to your dancing. Musical Theatre dance should be more than just executing steps. We will use those steps to bring stories to life!
Tyler Hanes
KCBBC Faculty - Dance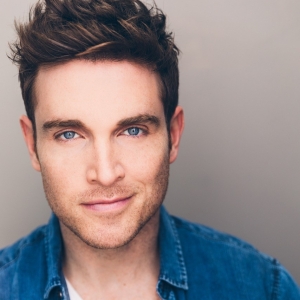 Tyler Hanes is an actor/singer/ dancer/ choreographer best known for his work on the Broadway stage. His Broadway credits include Rum Tum Tugger in Cats, Larry in A Chorus Line, On The Town, Hairspray, Sweet Charity, The Frogs, The Boy From Oz, Urban Cowboy, and Oklahoma! Off-Broadway, he was featured in Stephen Sondheim's A Bed and A Chair: A New York Love Affair, Juno, and American Dance Machine for the 21st Century. He toured nationally with the first national tour of Fosse. Some regional credits include The Old Globe, The Kennedy Center, Hartford Stage, Barrington Stage, Signature Theatre, Paper Mill, and MSMT. Onscreen, he has appeared on Pose, The Good Fight, Elementary, the Coen Brothers' Hail, Caesar!, The Blacklist, 30 Rock, Ms. Guidance, Scenario, and as Jerry Orbach in the Emmy Award-winning Fosse/Verdon on FX. Most recently, Tyler choreographed Kristin Chenoweth: For The Girls on Broadway. Other choreography credits include Dancing with the Stars, Kristin Chenoweth's Some Lessons Learned World Tour, Kristin Chenoweth: Coming Home for PBS, The American Country Awards, New York Fashion Week, and El Chico De Oz in Lima, Peru. www.tylerhanes.net @thetylerhanes

Samantha Robbins
KCBBC Faculty - Dance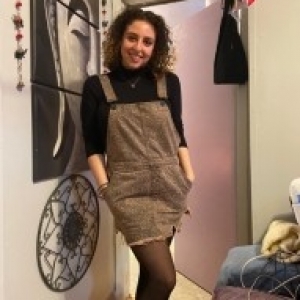 Samantha Robbins is a SUNY Purchase College educated New York City Freelance Stage Manager. Sam is over the moon to have joined the KCBBC team this year! She has had the privilege to work on works such as The Public's Much Ado About Nothing (Shakespeare in the Park), New York Theatre Workshop's runboyrun/ In Old Age, Kristin Chenoweth's: For the Girls, Macy's Thanksgiving Parade, Diana: A New Musical, NYTW'sSanctuary City that is set to have it's official opening post-covid in September 2021 at the Lucille Lortel Theater, and more. She would like to thank particularly, Richard Jay-Alexander and Nellie Beavers for EVERYTHING they do!
Elizabeth Teeter
KCBBC Faculty - Dance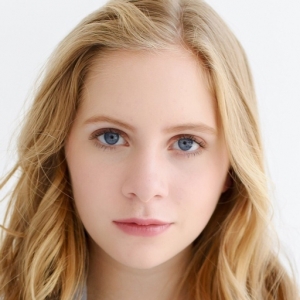 Elizabeth Teeter was last seen in New York as "Lily" in Atlantic Theater Company's 2019 Off-Broadway production of The Secret Life of Bees. Broadway credits include "Betty" in Ivo von Hove's 2016 Tony-nominated revival of The Crucible; "Young Elizabeth" in The Audience, starring Helen Mirren; and "Jane Banks" in the closing company of Mary Poppins. Other NYC credits include workshops of Merman's Apprentice with Desi Oakley, Lord Tom with Phillip Boykin, Ever After directed by Kathleen Marshall, and more. Regional credits include performances with The Muny, The Rep, Opera Theatre St. Louis, The Tennessee Williams Festival, and Variety Theatre. TV/Film: Leaving (short film) and upcoming guest on The Last O.G. on TBS. Special thanks to Lisa Campbell Albert for her endless vocal wisdom & guidance and to Katie Britton at Buchwald. @elizabethteeterofficial
Jack Wallace
KCBBC Staff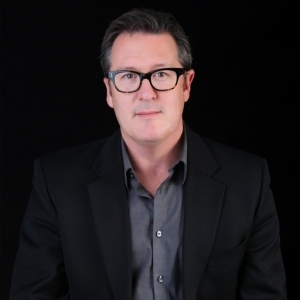 Jack is a native Tulsan. He graduated from Jenks High School and Tulsa University. He has been acting since he was 11 years old. He was in the ensemble cast of Frances Ford Coppola's The Outsiders. Favorite roles include Rooster Annie (Rooster), Can't Take It With You (Ed), Charley's Aunt (Braxton), They Dance Real Slow In Jackson (Father). Jack taught acting for 8 years at Theatre Arts in Broken Arrow and has privately coached acting students for over 20 years.
Jerry Chenoweth
KCBBC Staff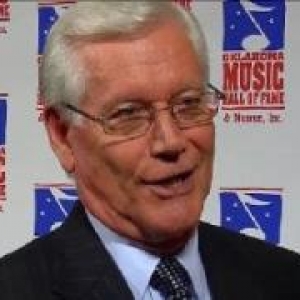 Jerry Chenoweth is the father of Kristin Chenoweth and President of the Chenoweth Arts & Education Fund. The foundation is currently actively advancing efforts of Allied Arts OKC, ArtsOK, The Broken Arrow Arts Center, and The Kristin Chenoweth Broadway Bootcamp. One of the primary focuses of these charities is to "Encourage Greatness" in our youth.
Jordan Gross
KCBBC Staff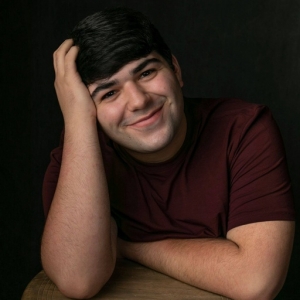 Jordan Ari Gross grew up in Albany, NY. Once he made his community theater debut as the Dancing Wall he was hooked. While in Albany, he performed shows at theater companies including Debuts Theater Company, Captial Area Productions, Albany Civic Theater, ClassicTheater Guild, Cohoes Music Hall, and Park Playhouse.
Jordan attended Emerson College in Boston, MA where he earned a BFA in musical theater. In Boston, he was seen in productions of Guys and Dolls, Titanic, and James and the Giant Peach. He also appeared in the American Repertory Theater/A.R.T. Institute site-specific production of Violet directed by Sammi Cannold.
Since graduating Jordan has worked regionally and in concert at Green Room 42 & singing back-up for benefits and talent, like Kristin Chenoweth.
Laurie Green
KCBBC Staff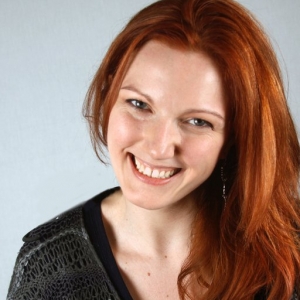 Laurie is a peripatetic factotum. A graduate of Indiana University's Theatre and Drama program. For the past twelve years, she has tour managed The Manhattan Transfer - traveling the world and experiencing the grit and glamour that life on the road entails. Since the pandemic began, LG has delved into the technological arts and is currently co-producing an online concert series with Janis Siegel (TMT) and Lauren Kinhan (New York Voices) called Vocal Gumbo - featuring vocal performances and collaborations from around the world. www.vocalgumbo.com
Nellie Beavers
KCBBC Staff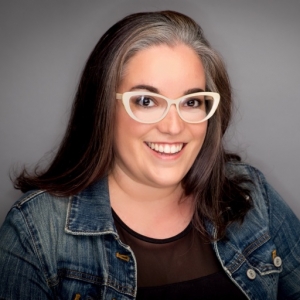 Nellie Beavers is an entertainment jack knife and digital unicorn. She is the assistant to Richard Jay-Alexander with whom she has worked with artists such as Barbra Streisand, Kristin Chenoweth, and Norm Lewis (among others) in various capacities from script supervision, social media, photography, or video editing. Nellie is the Programs Manager for Kristin Chenoweth's Broadway Bootcamp. She is also an AEA Stage Manager and performer in New York City. www.nelliebeavers.com @diva_beavah
Mark Frie
KCBBC Staff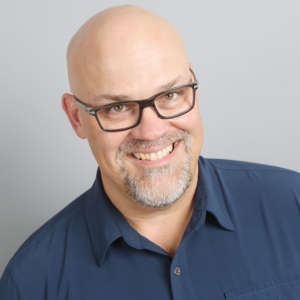 Mark Frie is a Certified Performing Arts Executive and has a broad background in performance experience, directing experience, and theatrical management.

His work experience includes Radio City Music Hall, North Shore Music Theatre (Boston), Music Theatre Wichita, Dallas Theatre Center, Casa Manana Theatre in Ft. Worth, The Majestic, Bass Hall, Fair Park Music Hall, and the Morton H. Meyerson Symphony Center.

Currently, Mark serves as the Chief Executive Officer of the Tulsa Performing Arts Center, a multi-venue center that hosts over 500 events annually, ranging from national Broadway tours, headline acts, and partnering with local ballet, symphony, and theatrical groups. Previously, Mark was the Executive Director of the Broken Arrow Performing Arts Center and the Kristin Chenoweth Theatre.
Kim Vento
KCBBC Staff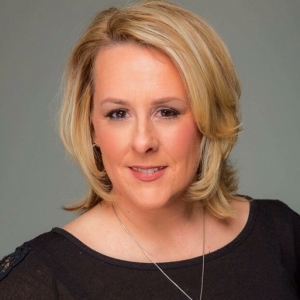 Kim Vento is excited to host the virtual home base of the Kristin Chenoweth Broadway Bootcamp again this year and has loved being part of organizing the camp from its inception. She is currently the director of the Broken Arrow Performing Arts Center, home of the Kristin Chenoweth Theatre whose mission is to advocate for arts education performance opportunities for students unique to the norm.
Kim grew up a fine arts kid, playing multiple instruments, acting, and dancing. For the past 26 years, Kim has been a professional choreographer, designer, and instructor in the marching arts and color guard realm working with drum corps and high school groups throughout the Midwest having won multiple states, regional, and national titles including 2 BOA Grand National Championships. She holds a double Bachelors in Business Management and Economics from Missouri Western State University.
Kim volunteers through civic groups, is a board member of ArtsOK, the Regional Arts Alliance of Broken Arrow, and was awarded the Successful Women's Community Impact Award from the Broken Arrow Chamber in 2018.

Bryan Farina
KCBBC Staff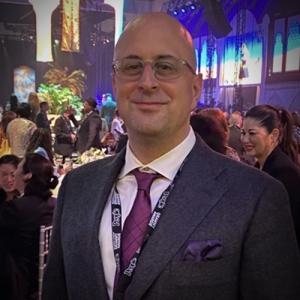 Bryan Farina lives in Chicago. He was a sound engineer at Walt Disney World, after getting married. His wife Judy, whom he met during a stage production they both worked on, is a music teacher in the city. But as a successful sound engineer whose work has taken him to Australia, Asia, Africa, and Europe, Farina's home base could have been anywhere.
After the economic downturn in the late 2000s, however, Farina noticed that tours were shrinking, as were job opportunities for sound engineers. He began exploring other avenues in the industry and discovered that he had the people skills necessary to manage the careers of performers, specifically those carrying on Chicago's jazz tradition.
After signing up with Rainmaker Music Management, Farina began a new chapter in a career that continues to both surprise and thrill.
Lindsay Brooks
KCBBC Staff - Social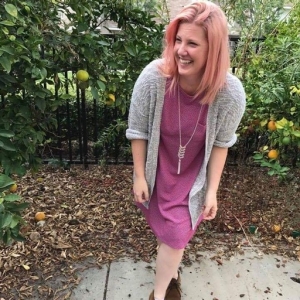 LINDSAY BROOKS (Social Media Manager): Lindsay has worked in Social Media for the past 10 years having consulted on many small businesses and account managing for theatres, artists and non-profit organizations.

When not working in social media, Lindsay is a theatrical casting director with credits including - The Office! A Musical Parody (Off-Broadway, 1st National), Rudolph the Red-Nosed Reindeer: The Musical (Off-Broadway, 1st National, 2nd National, Grand Ole Opry), Friends! A Musical Parody (1st National), The Simon & Garfunkel Story (1st National, 2nd National), Musical Thrones: A Parody of Ice & Fire (1st National), Peter Pan (Riyadh, Saudi Arabia), Greater Tuna (National Tour), Purple Reign (Las Vegas Replacement) Million Dollar Quartet, Grumpy Old Men, A Night with Janis Joplin, Four Sisters, An American Victory (McCoy Rigby Entertainment), UMPO Series: A League of Their Own (Rockwell Table & Stage), Spring Awakening, Urinetown (MSD Productions)

She is also a working improv comedian and a pretty cool mom. Her favorite movie is You've Got Mail.
Michael Hull
KCBBC Editor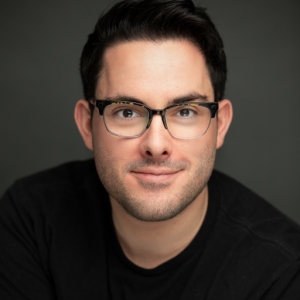 Michael Hull is an NYC-based producer and performer. He is the Executive Producer of Broadway-Talk LIVE Network, as well as the creator and host of "Broadway's Masked Singer!"
Heather Gershonowitz
KCBBC Editor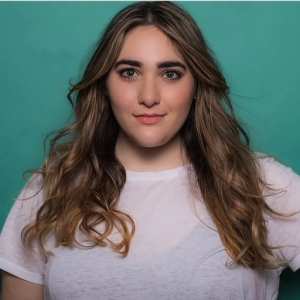 Heather Gershonowitz is a photographer, videographer, and editor based out of New York City. On the scene for red carpets, cast album recordings and behind the scenes documentaries, Heather has had the honor of capturing many theatrical moments. Recent projects include: Maestra Music's AMPLIFY (dir. Kate Baldwin) and Diana The Musical (Netflix & Bway).
MaKayla Baxter
KCBBC Intern/Stage Mag Lead Editor (Onsite)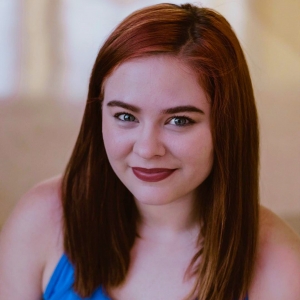 MaKayla is a rising Music Theatre senior at Oklahoma City University, studying under Prof. Larry Wade Keller and Chuck Koslowske. This is her second year as a KCBBC intern. She was a camper for the first three years of KCBBC, and received the inaugural "Cheno Award" in 2017. She remembers stepping onto the Kristin Chenoweth Theatre stage for her very first audition in front of John Sawyer, Jack Wallace, Kim Vento, and Mark Frie and thinking "Even if I never see these people again, I'm so happy that they have given me a loving, encouraging space to be the most complete version of myself, just for a moment." Their dedication and Kristin's passion for providing artistic opportunities to Oklahoma's youth inspired MaKayla and her classmates to fight for the revival of their long-defunct high school theatre department. With the KCBBC faculty's never-ending encouragement, she and her fellow students successfully brought the performing arts back to a community where over 3/4ths of the local children fall under the poverty line.
She hopes to continue performing after graduating next May with her Bachelor's of Music, and is determined to continue bringing educational artistic programs to underfunded schools and impoverished communities. KCBBC "planted the seed," and she is so excited to "see how it grows."
She sends her love and gratitude to her entire family, "Queen" Nellie Beavers for keeping the interns alive and well this week, Keller and Chuck for helping connect her voice to her soul, and Liz Bealko for inspiring her to keep fighting for healthy, safe, and uplifting creative environments.
Much love to past, present, and future students of the Henryetta High School theatre department.
Instagram: @makjbax
Gabriella Collins
KCBBC Intern/Stage Mag Lead Editor (Remote)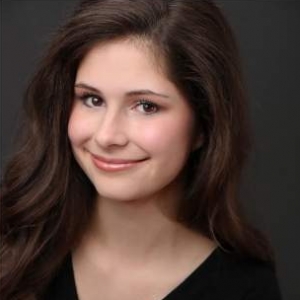 Gabriella Eleni Collins is a Greek American actress, singer, musician, based out of Arkansas/Texas. She is currently pursuing a BFA in Musical Theatre at Abilene Christian University. Her favorite performance opportunities include Kristin Chenoweth Masterclass BAPAC (2016), KCBBC BAPAC (2018), Southeast Regional Premier of Bright Star (2019 - directed by Broadway's Joe Barros), and Solo Guest Vocalist with the Fort Smith Symphony (2019). When not performing or advocating for dyslexia education and awareness you can find her traveling the world, walking her standard poodle Amalia, eating escargot, or binge-watching Friends. She has learned so much within her first year of interning and hopes to return in the future. Gabriella would like to thank Kristin Chenoweth, Richard Jay Alexander, Nellie Beavers, Celeste Simone, Kim Vento, Jack Wallace, the memory of John Sawyer, and the rest of the KCBBC faculty and creative team. Their unwavering belief and support in her as a young artist has forever changed her life! Learn more about Gabriella at www.gabriellacollins.com
Merrill Mitchell
KCBBC Intern/Stage Mag Photo Editor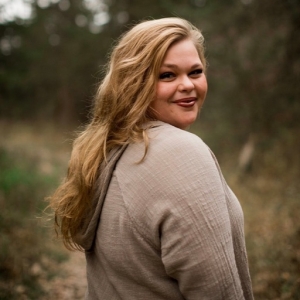 Merrill Mitchell is a Musical Theatre and Vocal Performance double major at Nebraska Wesleyan University, with minors in German and Marketing. Her recent productions include Hänsel and Gretel (Hänsel), Newsies (Medda Larkin), Merrily We Roll Along (Scotty), A Christmas Carol (Ghost of Christmas Present), and Anything Goes (Reno Sweeney). She was a camper at KCBBC in 2017, and has interned in 2018, 2019, and 2021. She is so incredibly excited and grateful to be back to intern for the group that instilled love, confidence, and deep-rooted support into her life and career as a performing artist!
Maddie Riggin
KCBBC Intern/Stage Mag Video Editor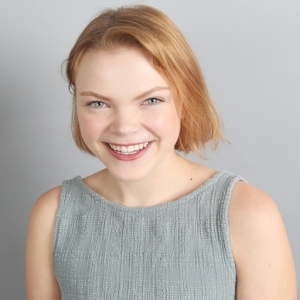 Madison Riggin was a student at the inaugural Broadway boot camp in 2015 and has served as an intern every summer since. Kristin inspired her to study music at Oklahoma City University, where she received her BA in 2020. As a native Oklahoman, Madison is proud to see how this camp has grown and is excited to see where it will continue to take the brilliant young performers who make it so great.
Madison's original e.p. "Lost Dog" debuted in September 2019 and can be found on all streaming platforms.
Abby Lanini
KCBBC Intern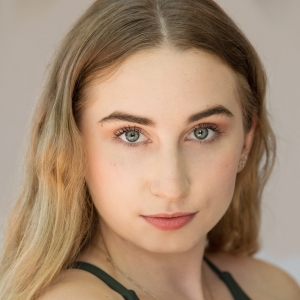 Abby Lanini is from California but moved to Broken Arrow, OK at the age of eight & considers herself quite an Okie now. She has received her Associates in Music from Tulsa Community College where she starred as Sandra Bloom in Big Fish & Aly in Mamma Mia!. She was a camper in 2016 at the Kristin Chenoweth Broadway Bootcamp while then interning in 2017 and 2021. Abby is now a senior Musical Theatre major at Wichita State University. She is forever grateful for KCBBC as it has taught her not only lessons in the industry but in life itself. She can't thank the KCBBC team enough for all they do.
Instagram: @abbylaninixoxo
Kameron Miller
KCBBC Intern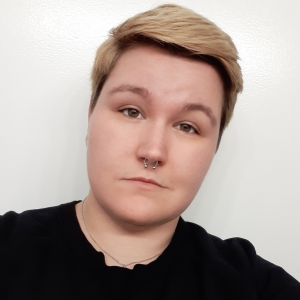 Kameron's love of music theatre started as a young boy when he'd sit in front of the TV with his grandma and watch musicals late into the night. However, like many campers, his experience with the theatrical stage had been limited before coming to KCBBC in 2017. Since then, he's found his love for theatre and has continued to rekindle his passion with every show he's had the honor of working on at TCC and on Broadway. Between 2018 and 2021, he's performed in four plays, teched four others, acted in and submitted original scripts to TCC's WATT festival, stage-managed the Oklahoma Thespian Festival One-Act Play, and was the Technical Director's Assistant for the opening week of the Kristin Chenoweth: For The Girls Broadway Show in 2019. Kameron hopes to get his Associates' Degree within the upcoming year and to start working full time as a lighting or stage designer while still keeping his eyes open to any singing or acting possibilities that may come his way.
Emma Licata
KCBBC Intern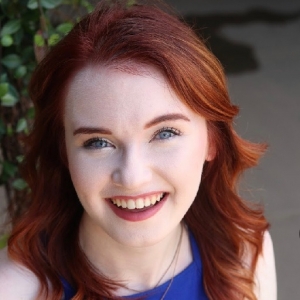 Emma Licata is thrilled to remotely be back with her KCBBC family. She graduated from Oklahoma City University, last year, with her BM in Music Theatre. Emma's recent credits include: Carousel (Carrie Pipperidge) and The Music Man (Ethel Toffelmeier). Since graduating, Emma has moved to Orlando, FL where she currently is working as a performer at Legoland Florida Resort. She would like to thank her KCBBC family for the chance to come back to share in on the Broadway Bootcamp and its beloved community. Celebrating musical theatre is needed now more than ever, and there simply isn't a better way to do so than with KCBBC.
Camilo Gonzalez
KCBBC Intern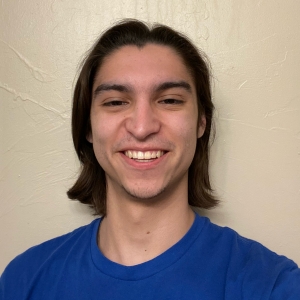 Camilo Gonzalez was a camper back in 2017 and 2018 where he discovered his passion for music. Camilo is about to start his junior year at Oklahoma City University where he is pursuing a degree in Music Theatre. After college, he plans on hopping on a cruise ship and performing until he wants to try something new! Camilo would like to thank his wonderful parents and his two brothers for always giving him the support he needs, no matter what. Camilo loves this camp and the arts. Always forward.
Emma Petherick
KCBBC Intern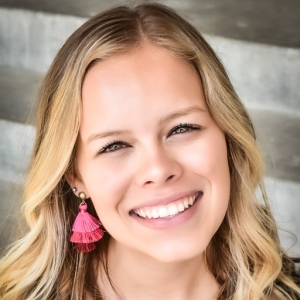 Emma Petherick is going into her junior year at Oklahoma City University, majoring in Music Theater. She has been a part of the camp as either a camper or an intern every year that the camp has happened. She is incredibly thankful and humbled by the opportunities and knowledge that this camp has provided her.
Jack Maricle
KCBBC Intern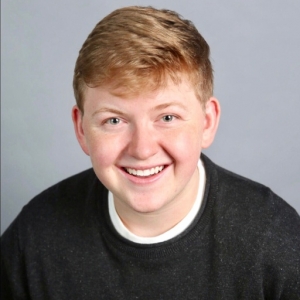 Tulsa local, Jack Maricle is a sophomore at The Theatre School at DePaul University in Chicago where he is pursuing a BFA in Comedy Arts. He's formally trained at The Lee Strasberg Theatre & Film Institute in Los Angeles, California. Jack is a first-year intern for Kristin Chenoweth's Broadway Boot Camp after cherishing his own camp experiences in 2018 and 2019. He has proudly received two "Kristi" awards given to him by Richard-Jay Alexander and Kevin Chamberlin. Jack most recently filmed an FX television comedy series written by SterlinHarjo and produced by Oscar winner, Taika Waititi. Reservation Dogs premieres worldwide, next week, at the Tribeca Film Festival and will air on FX beginning August 9th. When not entertaining and pursuing his obsession with tap dance, you'll find Jack passionately advocating for the Juvenile Diabetes Research Foundation with the constant hope of one day finding a cure for Type 1 Diabetes.
Kolby Cardwell
KCBBC Intern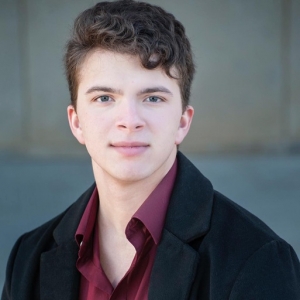 Kolby Cardwell is so happy to be here! Kolby began his theater career in 2017 and has been in love ever since. He loves long walks on the beach and dancing in the rain. He is a double Scorpio with a Taurus rising and loves green tea with lemonade. Kolby is passionate about his craft and works every day to improve so he can make it big and be paid to run errands! You can find Kolby at his socials on all platforms with @kolbyyycardwell
Delaney Horton
KCBBC Intern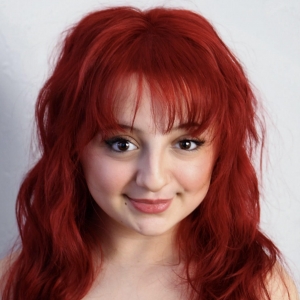 Delaney Horton is a sophomore BA Theatre and Performance major at Oklahoma City University. She attended KCBBC in 2018 and 2019, and this is her first year interning. Her favorite roles include Logainne SchwartzandGrubenierre in The 25th Annual Putnam County Spelling Bee, Little Sally in Urinetown, and Martha in Lyric's A Christmas Carol. She is currently performing in Lyric Theatre of Oklahoma's production of Grease. After college she hopes to pave the way for other disabled actors, perform on national tours, and travel the world.
Viviana Goodwin
KCBBC Intern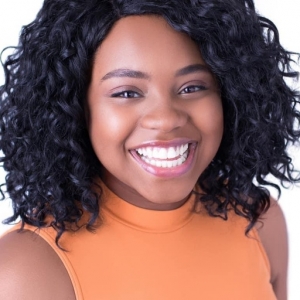 Viviana Goodwin (she/her) is so excited to be an intern at boot camp for her third year in a row. She is currently a senior at Oklahoma City University studying Music Theatre and Vocal Performance. She will be finishing up her summer as a Development & Marketing Intern at the Oklahoma Hall of Fame and Sophia de Palma in Lyric Theatre of Oklahoma's production of Terrence McNally's Masterclass. She would like to thank all of the faculty, staff, and interns at the BAPAC and at KCBBC for all of their constant encouragement, inspiration, and love! She would also like to thank her mom, dad, brother, sister, and the rest of her family for always supporting her dreams and involvement with KCBBC!
Ella Phillips
KCBBC Intern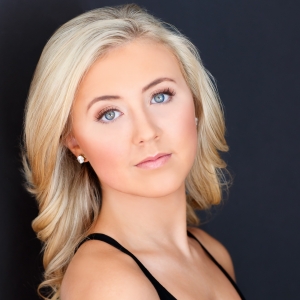 Ella Phillips is an 18-year-old high school senior who will be attending Marymount Manhattan College in the fall to pursue a degree in Musical Theatre. Some of her favorite performances have been: National Anthem at Oklahoma Governors Inauguration (2019), Legally Blonde: the Musical (Elle Woods), Little Shop of Horrors (Audrey), and The Sound of Music (Liesl). She was recently crowned Miss Oklahoma's Outstanding Teen.
Ginny Stewart
KCBBC Intern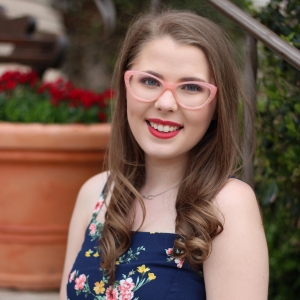 Ginny Stewart has been involved with KCBBC for four years now as both camper and intern. She is an upcoming Junior at the University of Oklahoma, receiving a major in Special Education and a minor in vocal music. She plans on starting a musical program in high schools across the country that allows people with special needs to play the main characters in musicals. She has been doing theatre for 12 years now and wants to share her passion with future students.
Lilia Castor
KCBBC Intern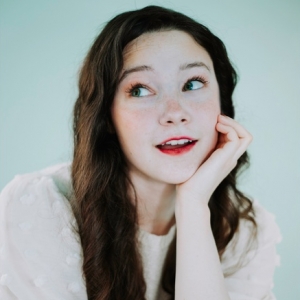 Lilia is currently attending Oklahoma City University as a dance universal major. She attended camp in the years of 2018 and 2019, and is so happy to be returning as an intern this year! Lilia would like to say a thank you to all the people involved with this camp! She says her experience at KCBBC convinced her to pursue the performing arts in college, and she is so thankful for each staff member. (Lilia would also like to thank her parents for letting her/helping her to pursue all of this crazy stuff!)
Week in Review Gallery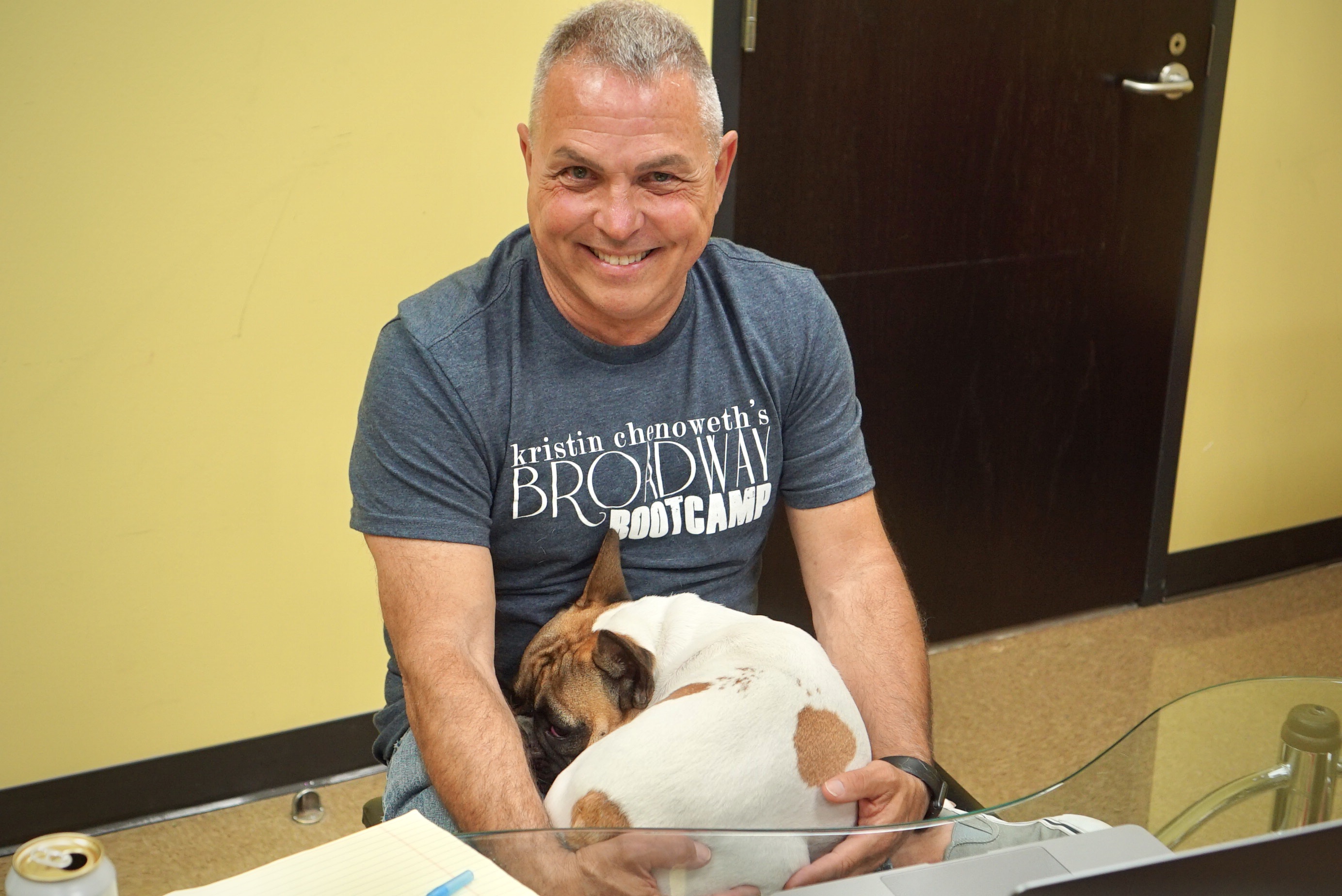 KCBBC Faculty Matt Berman & Taylor the Latte Dog. Photo Credit: Merrill Mitchell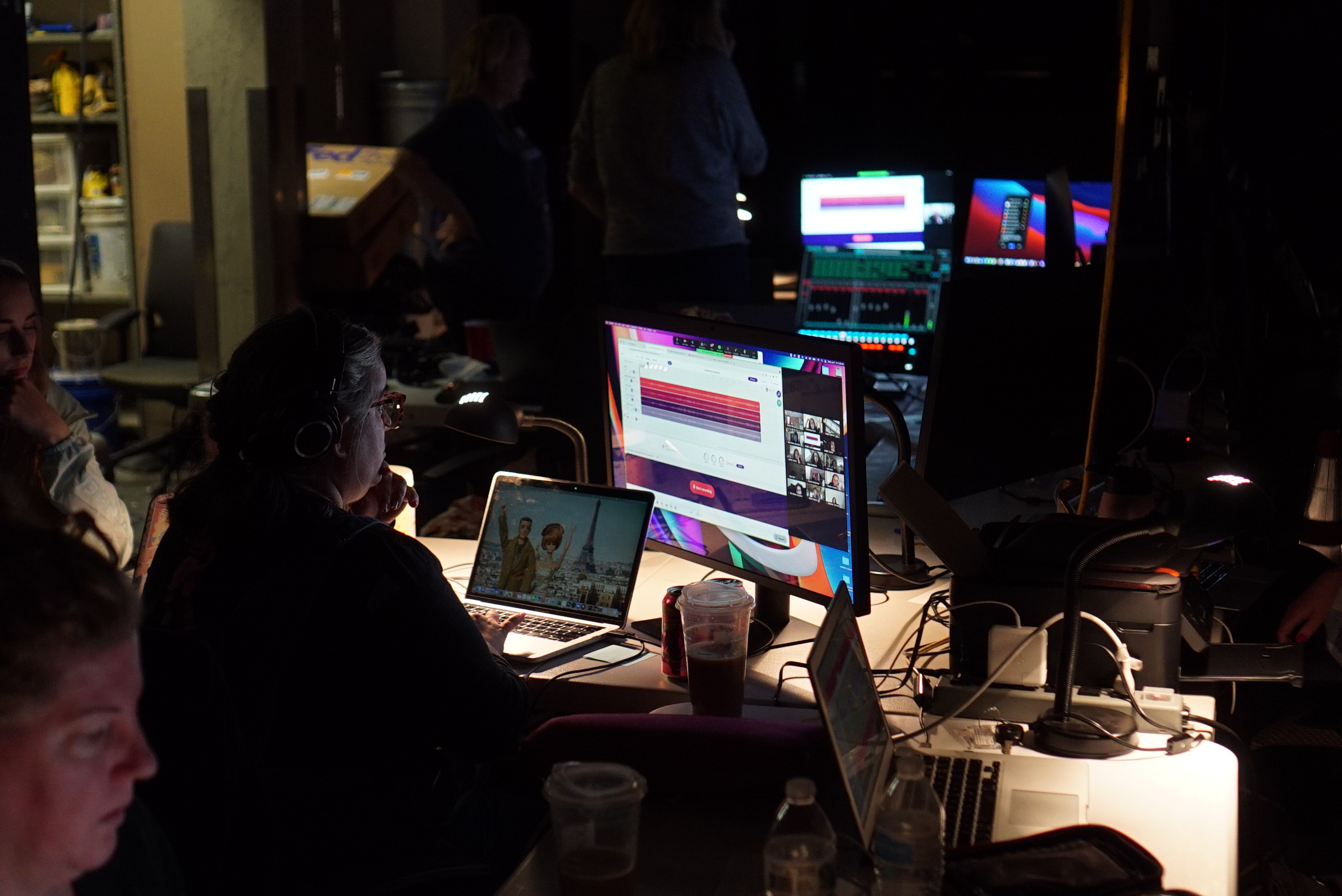 KCBBC Program Manager Nellie Beavers. Photo Credit: Merrill Mitchell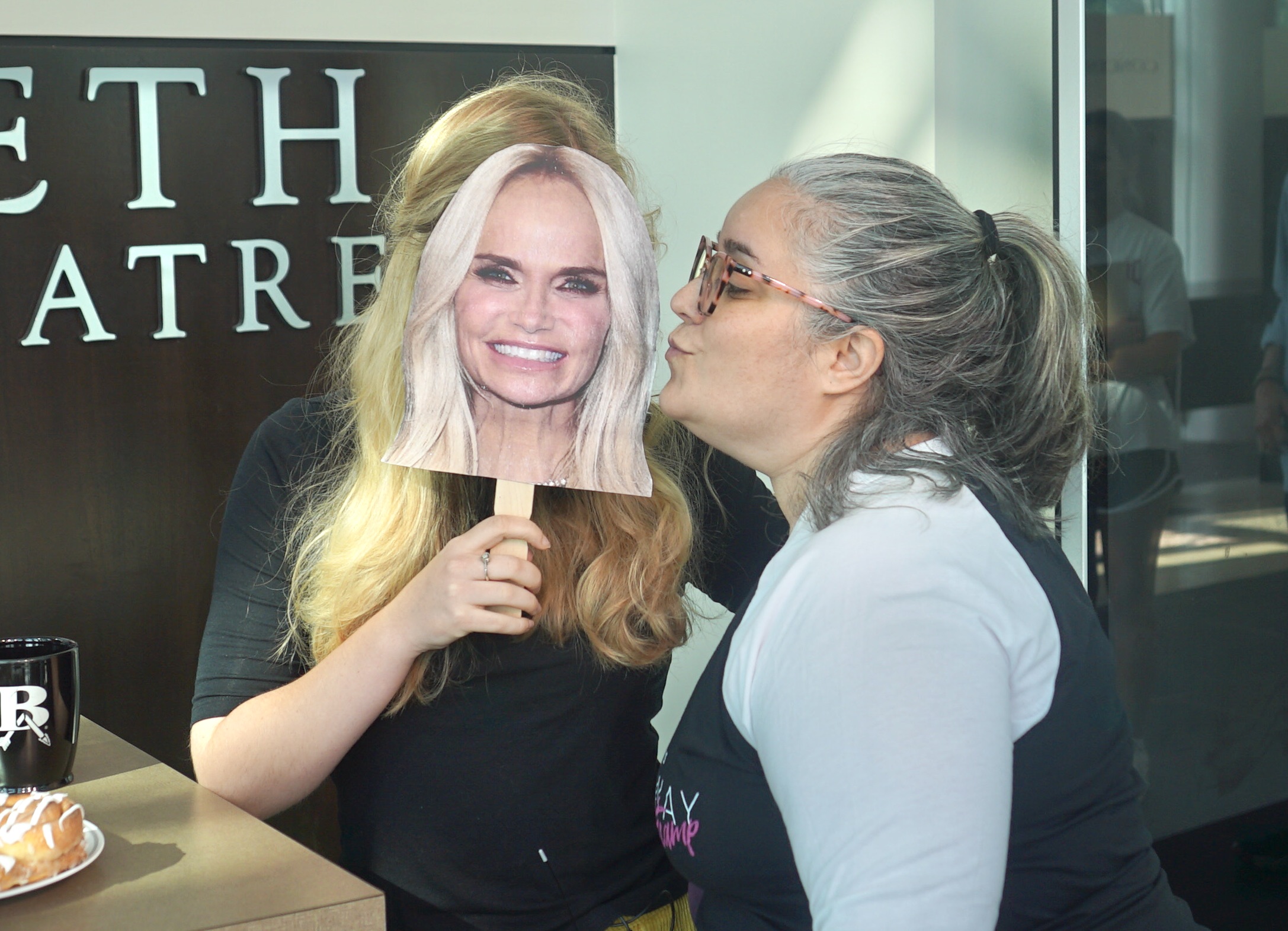 Good Morning Campers! With Nellie Beavers & Elizabeth Teeter. Photo Credit: Merrill Mitchell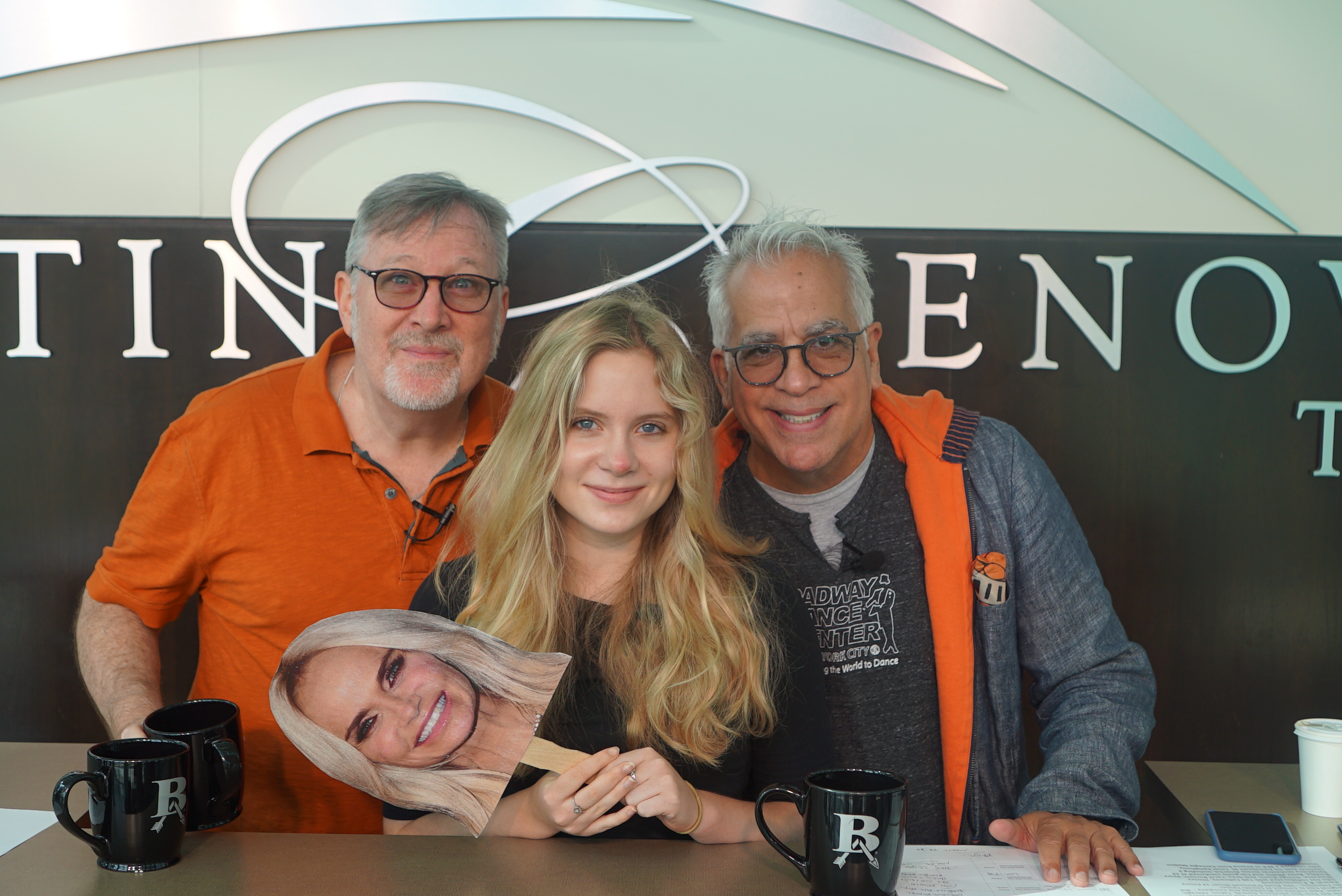 Good Morning Campers! L to R: John McDaniel, Elizabeth Teeter, Richard Jay-Alexander. Photo Credit: Merrill Mitchell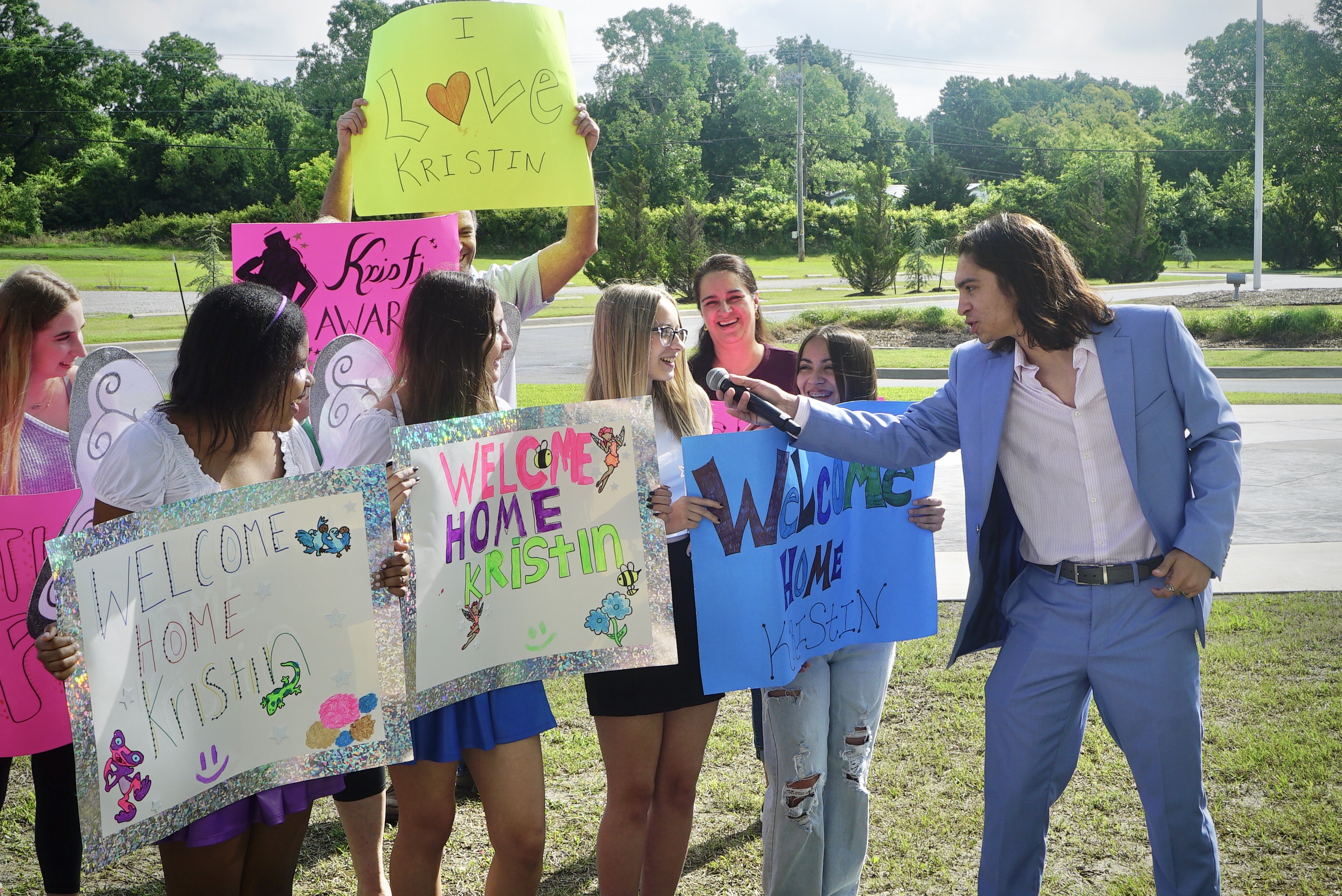 Good Morning Campers! Intern Camilo Gonzalez w/Kristin fans. Photo Credit: Merrill Mitchell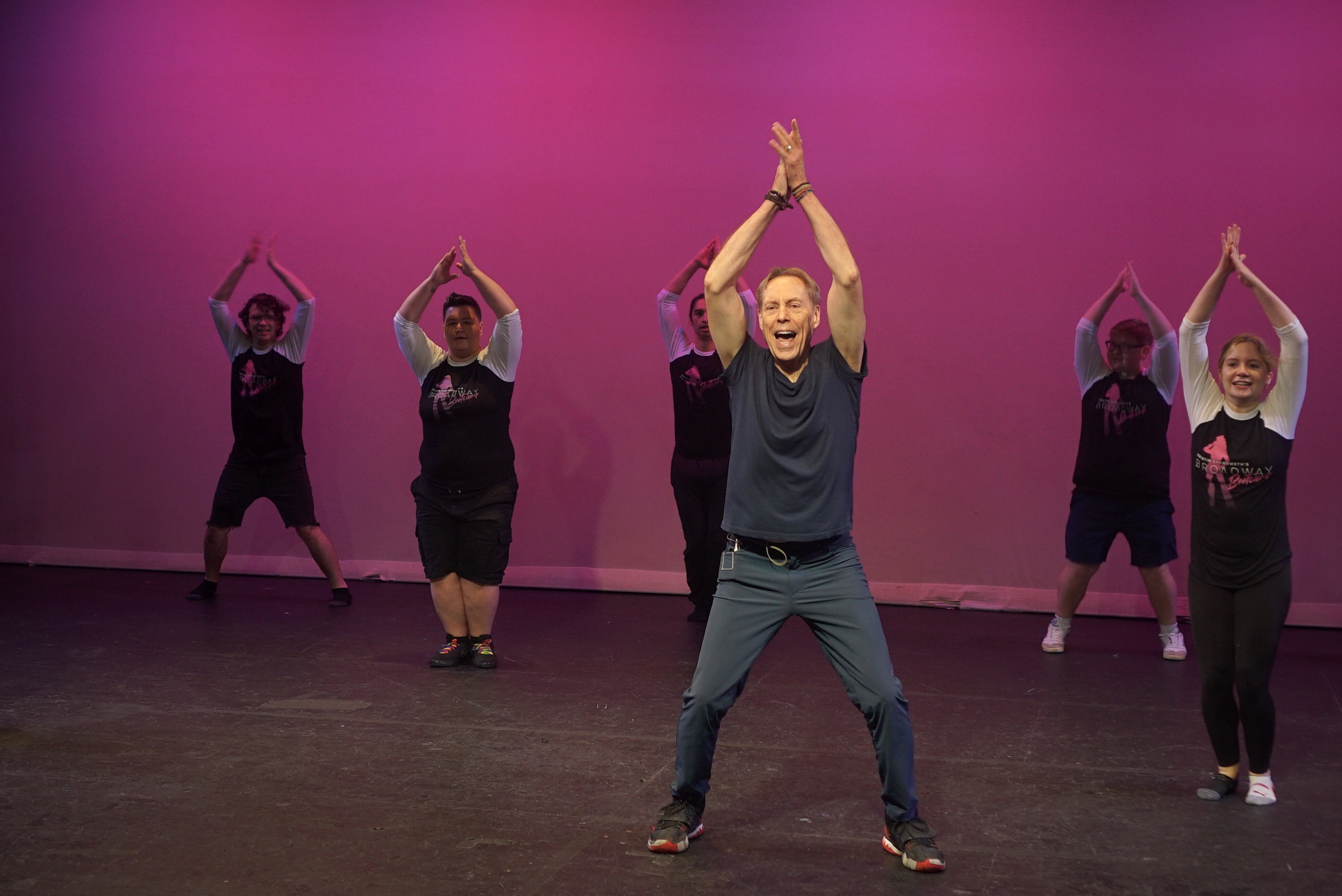 Lara Teeter leading dance class with his daughter, Elizabeth Teeter. Photo Credit: Merrill Mitchell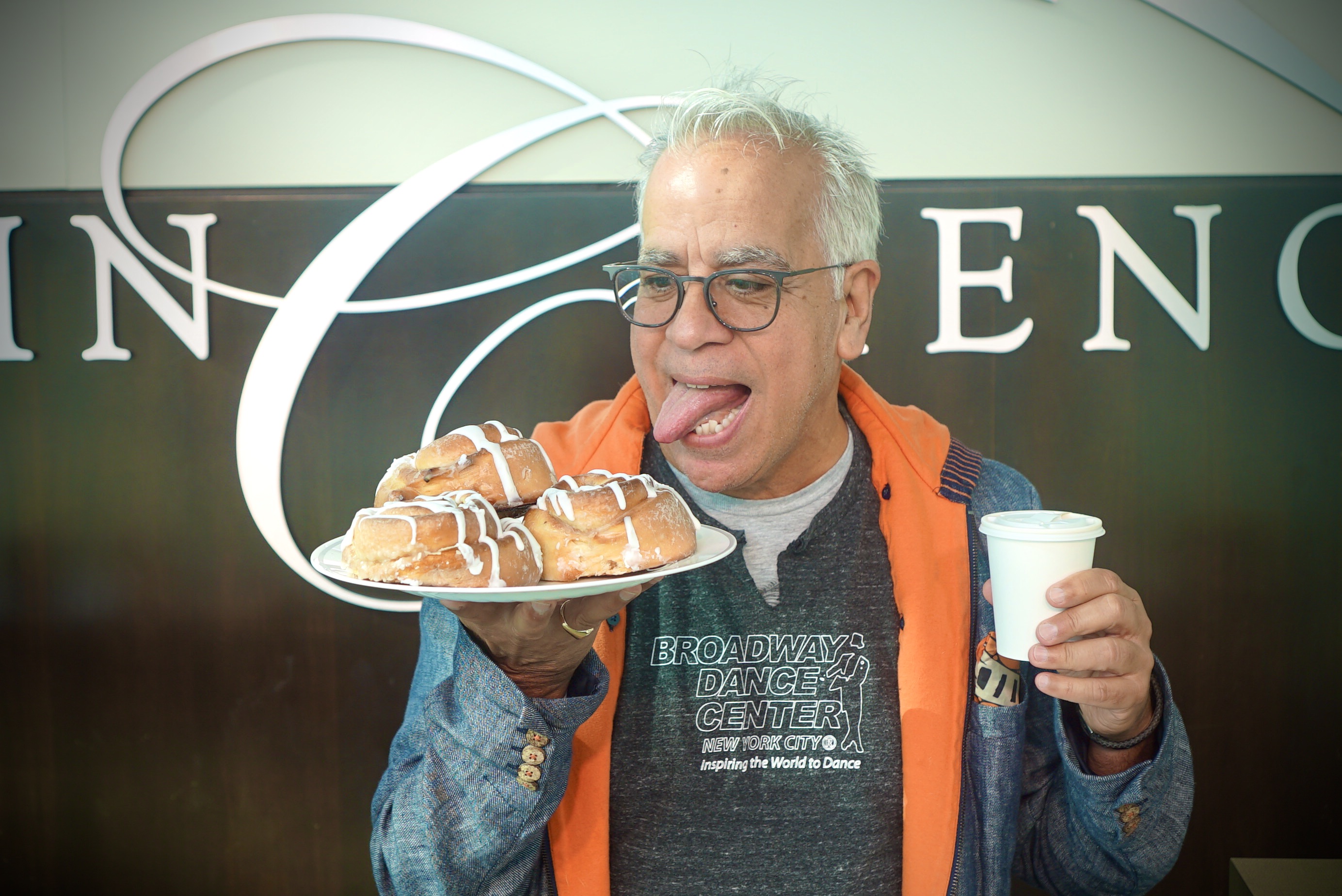 Good Morning Campers! Camp director Richard Jay-Alexander enjoys cinnamon rolls before opening the morning show. Photo Credit: Merrill Mitchell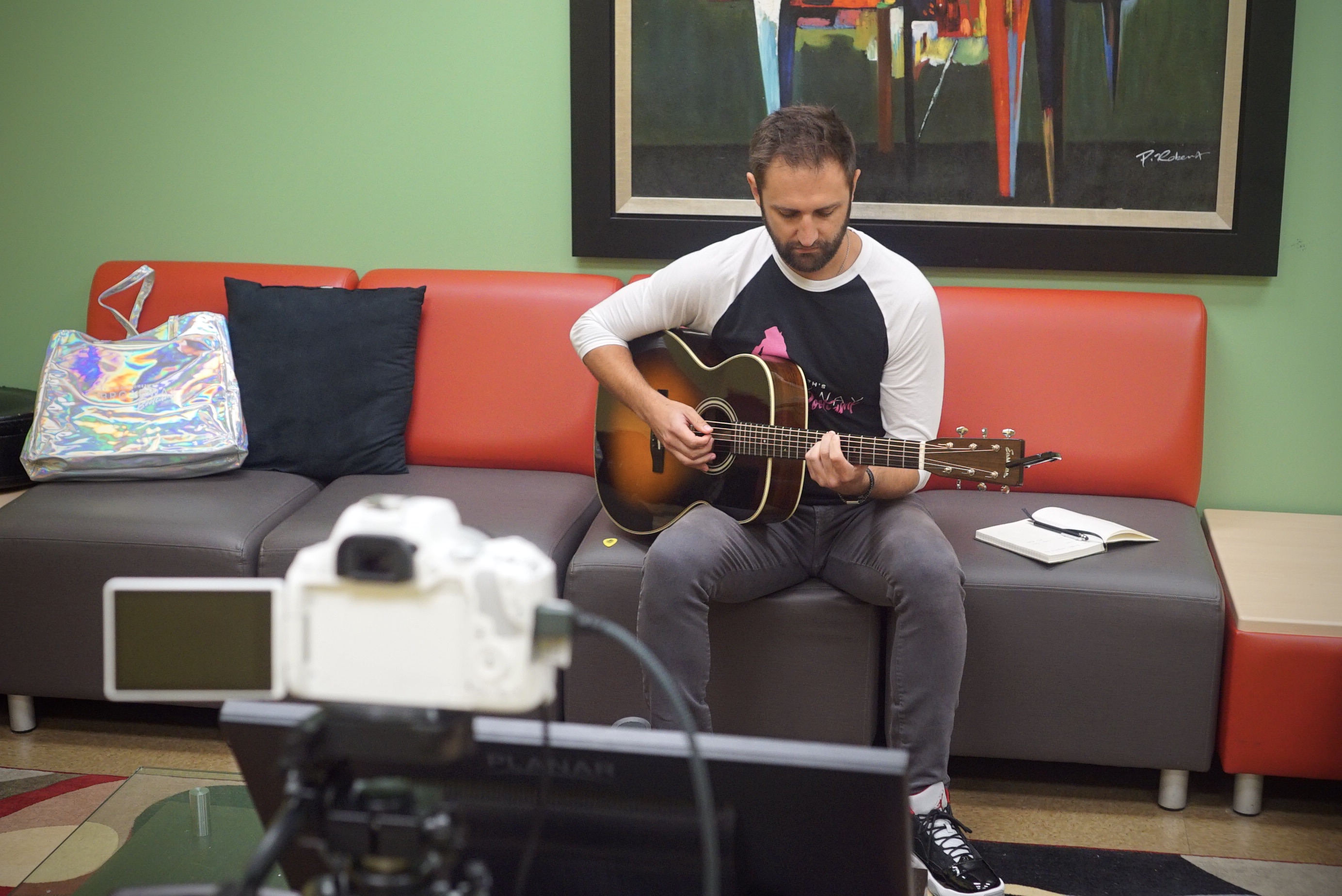 Josh Bryant warms up before leading songwriting class at camp. Photo Credit: Merrill Mitchell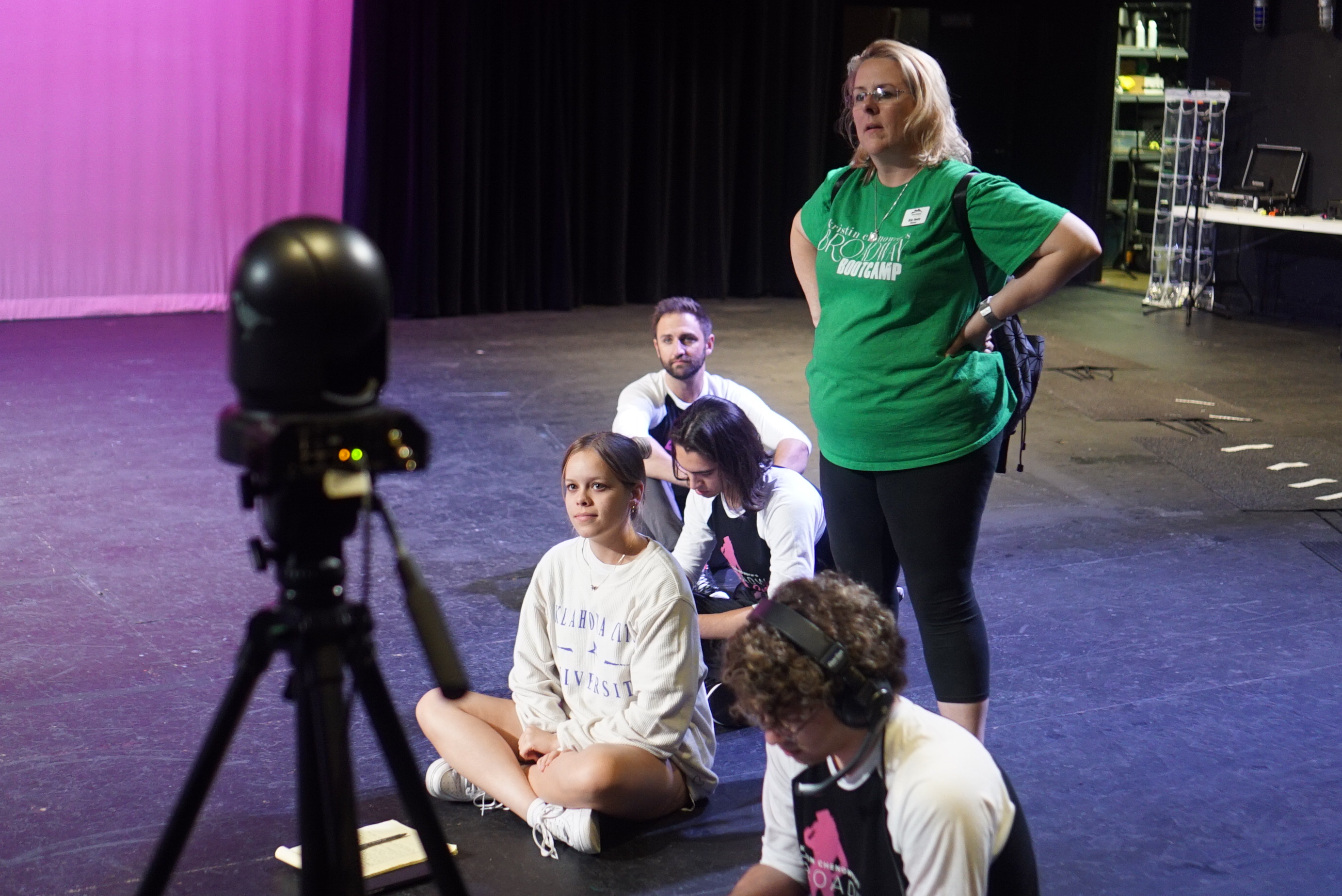 KCBBC Faculty and interns observe class onstage via Zoom. Photo Credit: Merrill Mitchell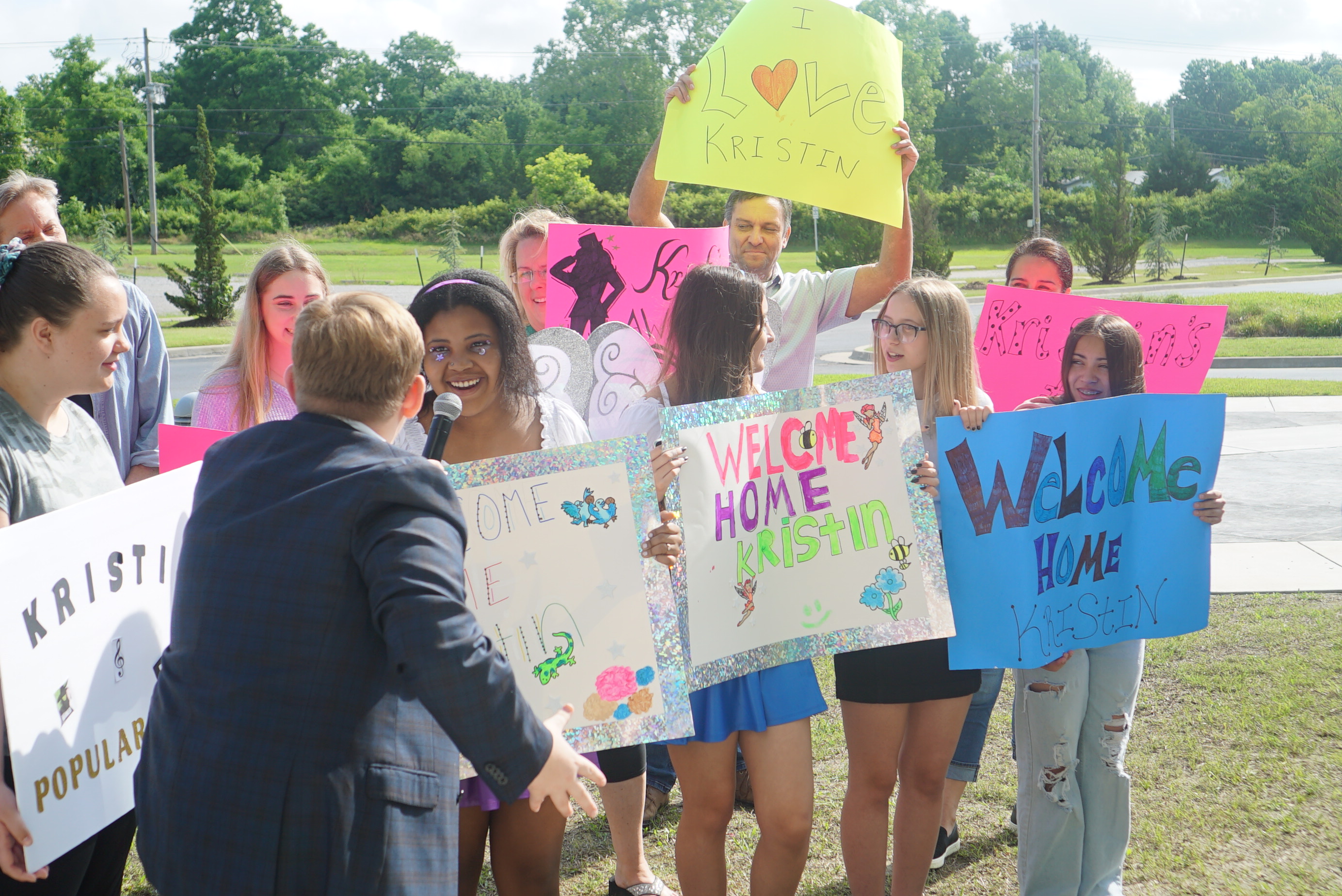 Intern Jack Maricle greets KCBBC fans after day one of the Morning Show. Photo Credit: Merrill Mitchell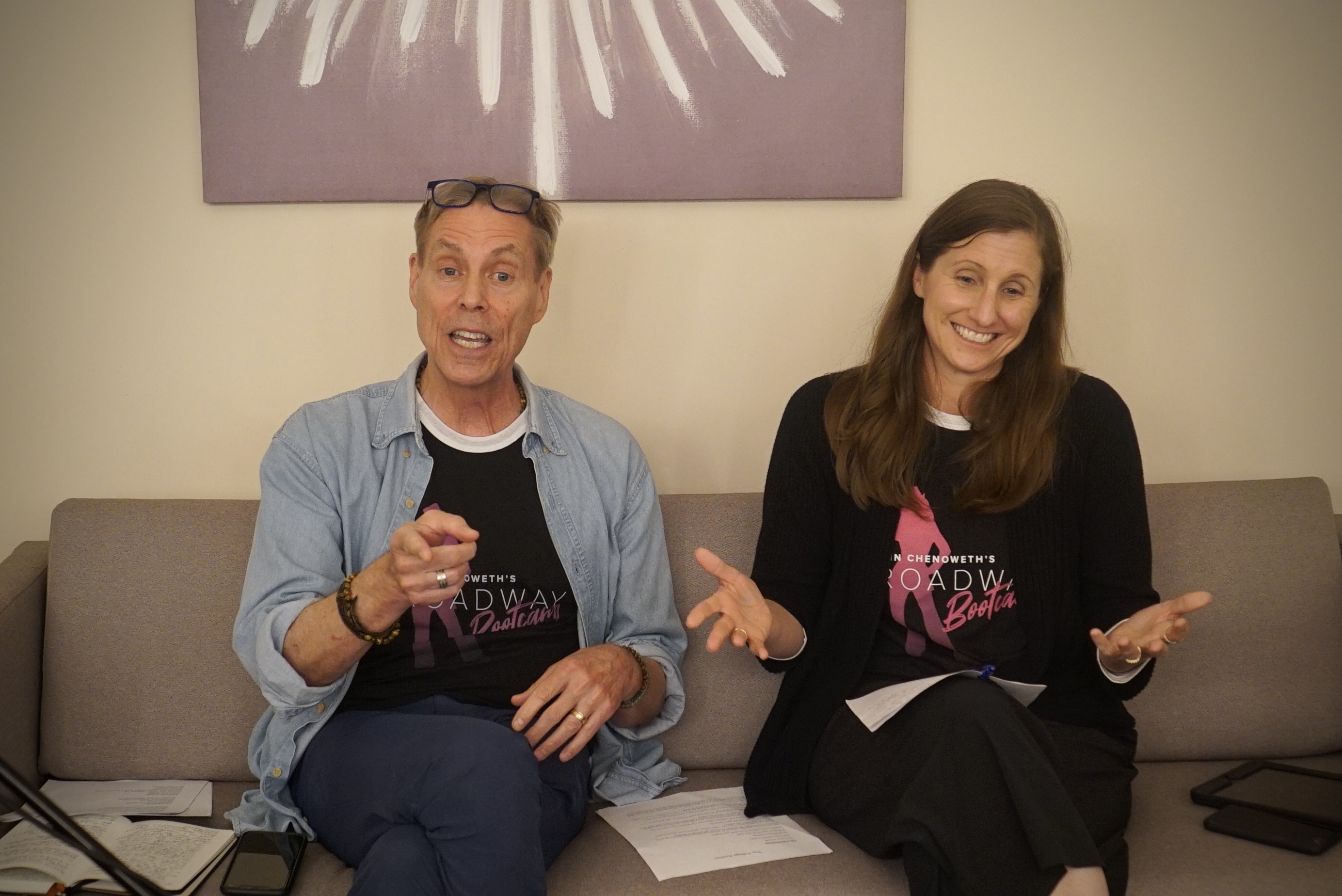 KCBBC Faculty members Lara and Kristin Teeter broadcast class via Hopin to students and parents. Photo Credit: Merrill Mitchell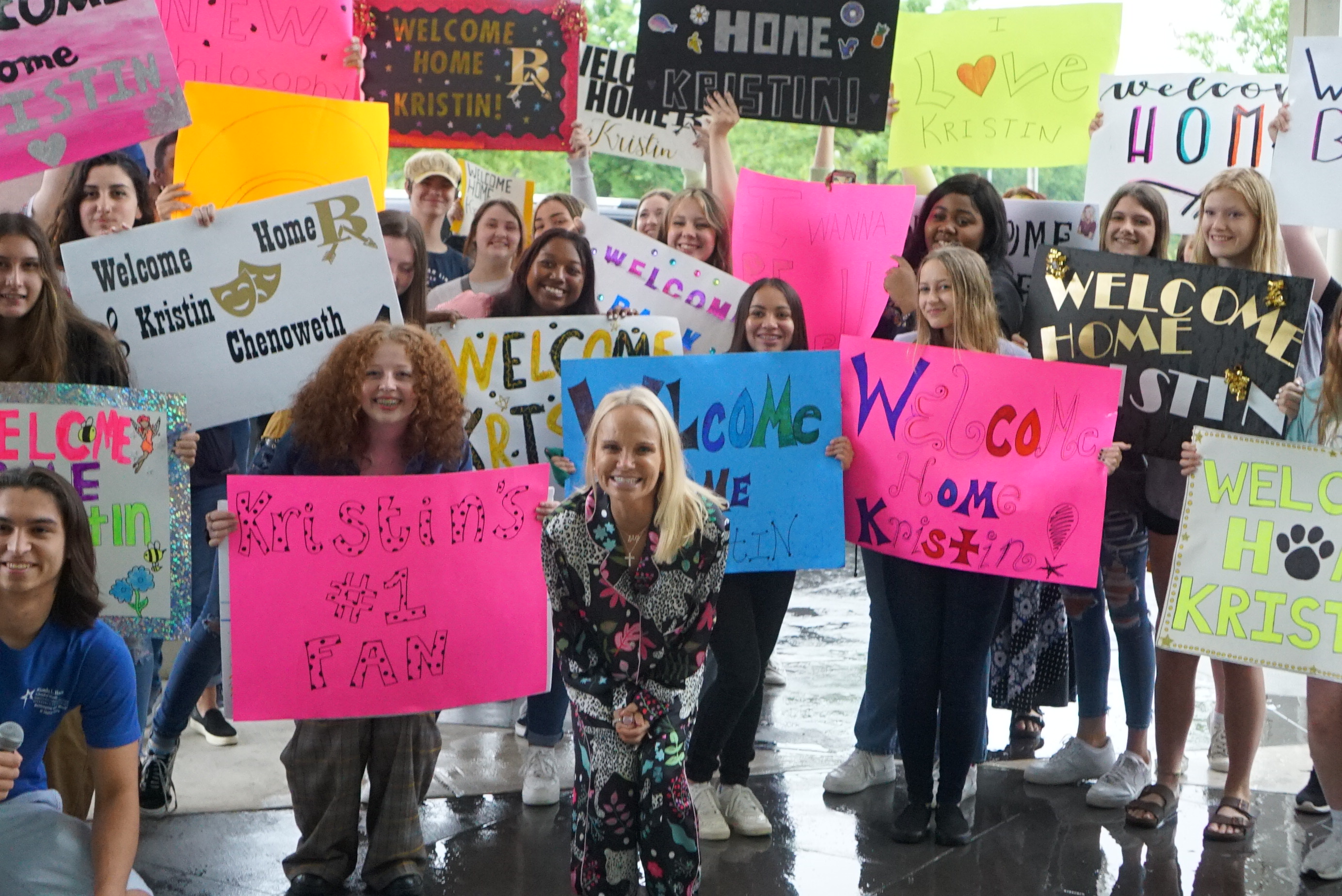 Good Morning Campers! Kristin Chenoweth greets fans after starring on the KCBBC Morning Show. Photo Credit: Merrill Mitchell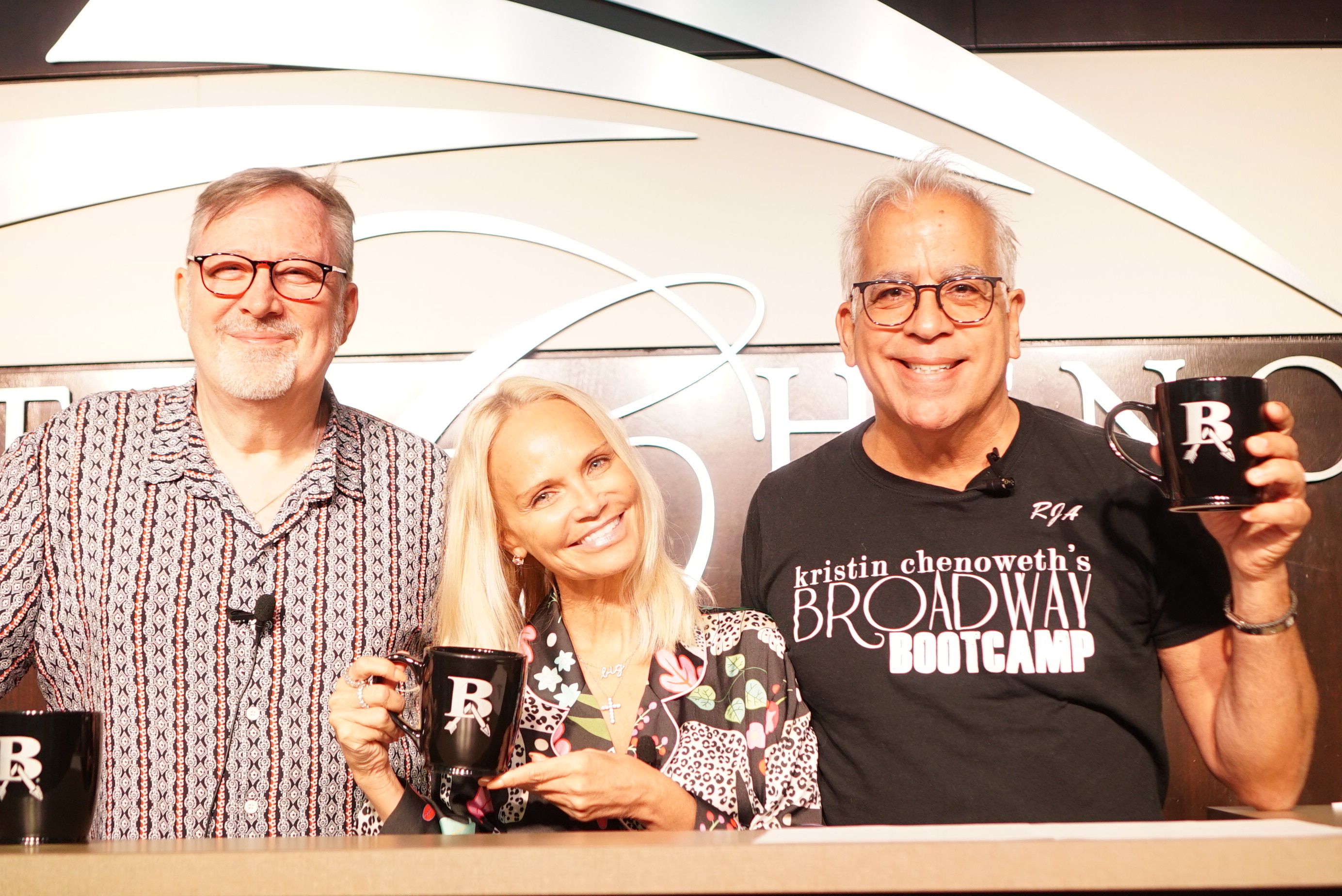 Good Morning Campers! Camp co-directors Kristin Chenoweth, John McDaniel, and Richard Jay-Alexander host day one of the KCBBC Morning Show. Photo Credit: Merrill Mitchell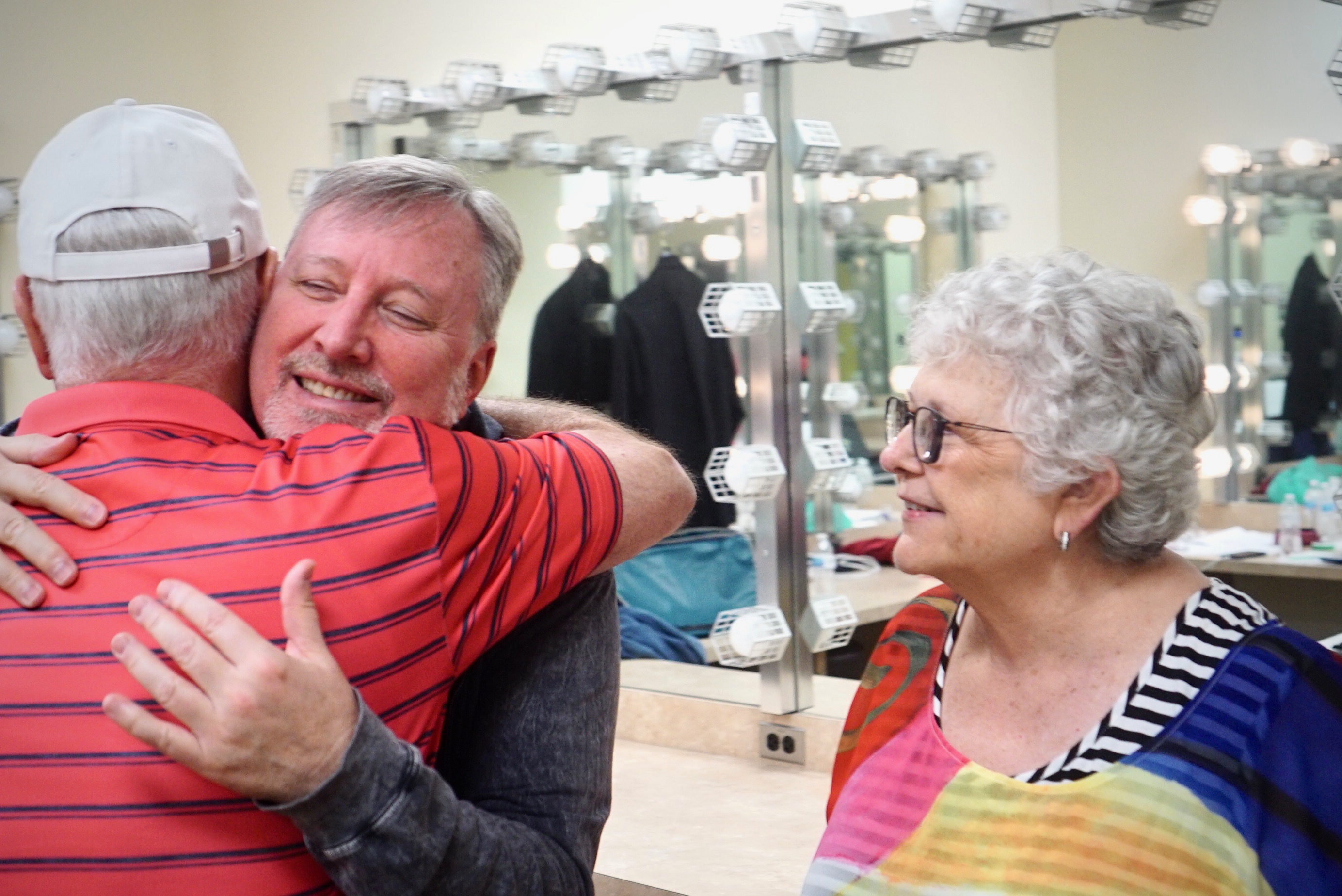 Camp director John McDaniel greets Jerry and Junie Chenoweth. Photo Credit: Merrill Mitchell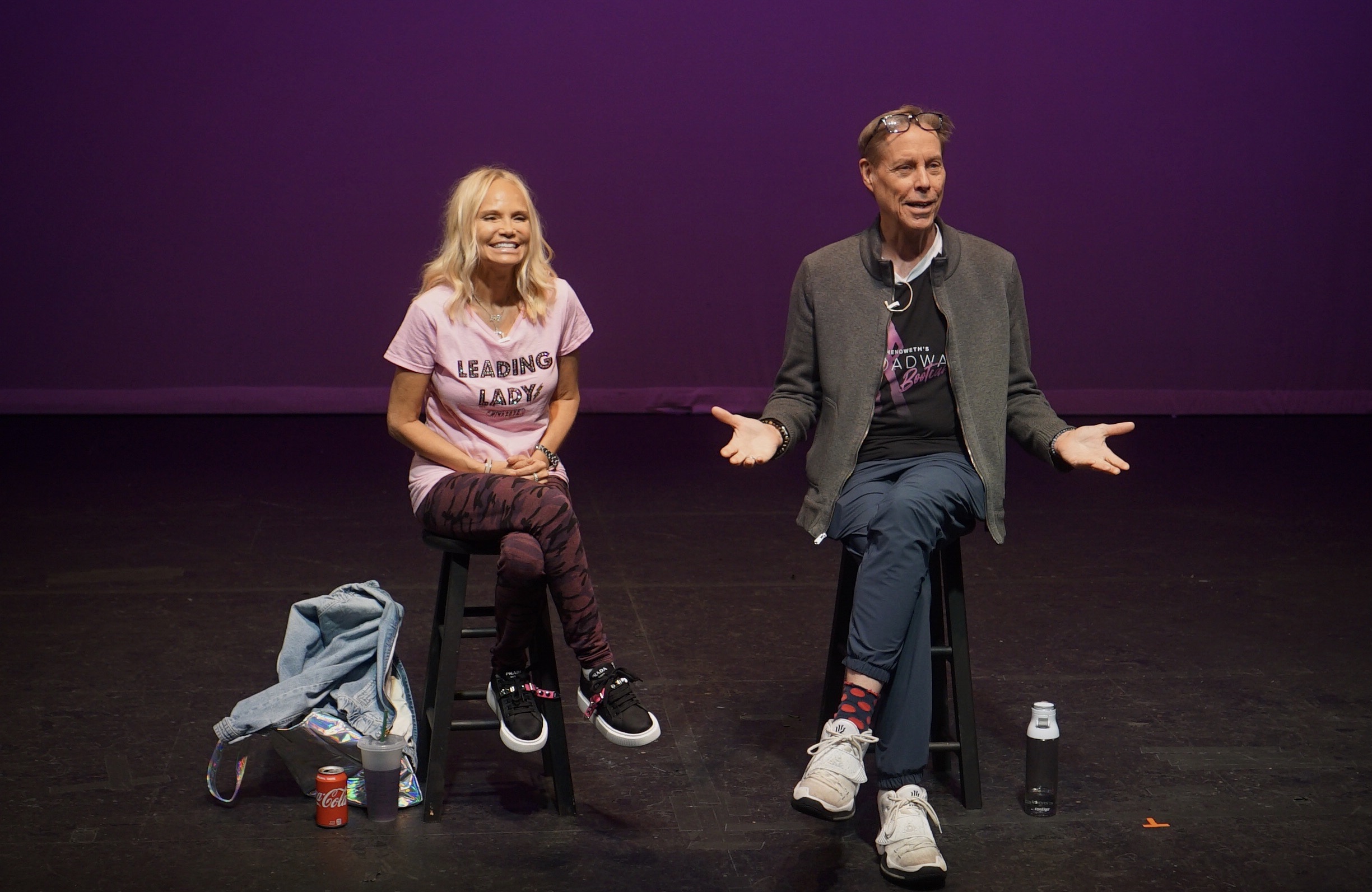 Kristin Chenoweth and Lara Teeter host iconic leading ladies in their session, Soprano Alley. Photo Credit: Merrill Mitchell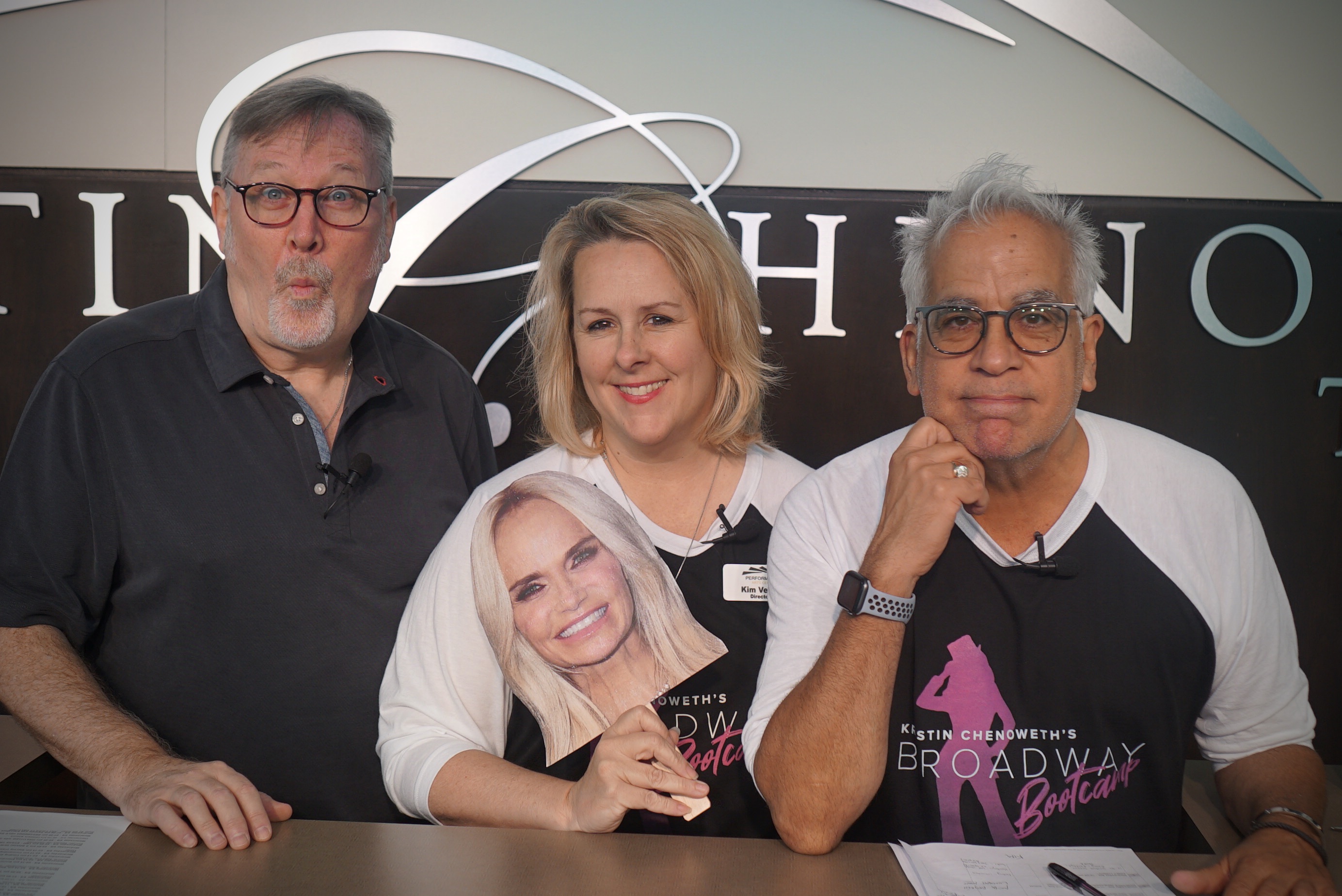 Good Morning Campers! Camp directors John McDaniel and Richard Jay-Alexander host Kim Vento on the KCBBC Morning Show. Photo Credit: Merrill Mitchell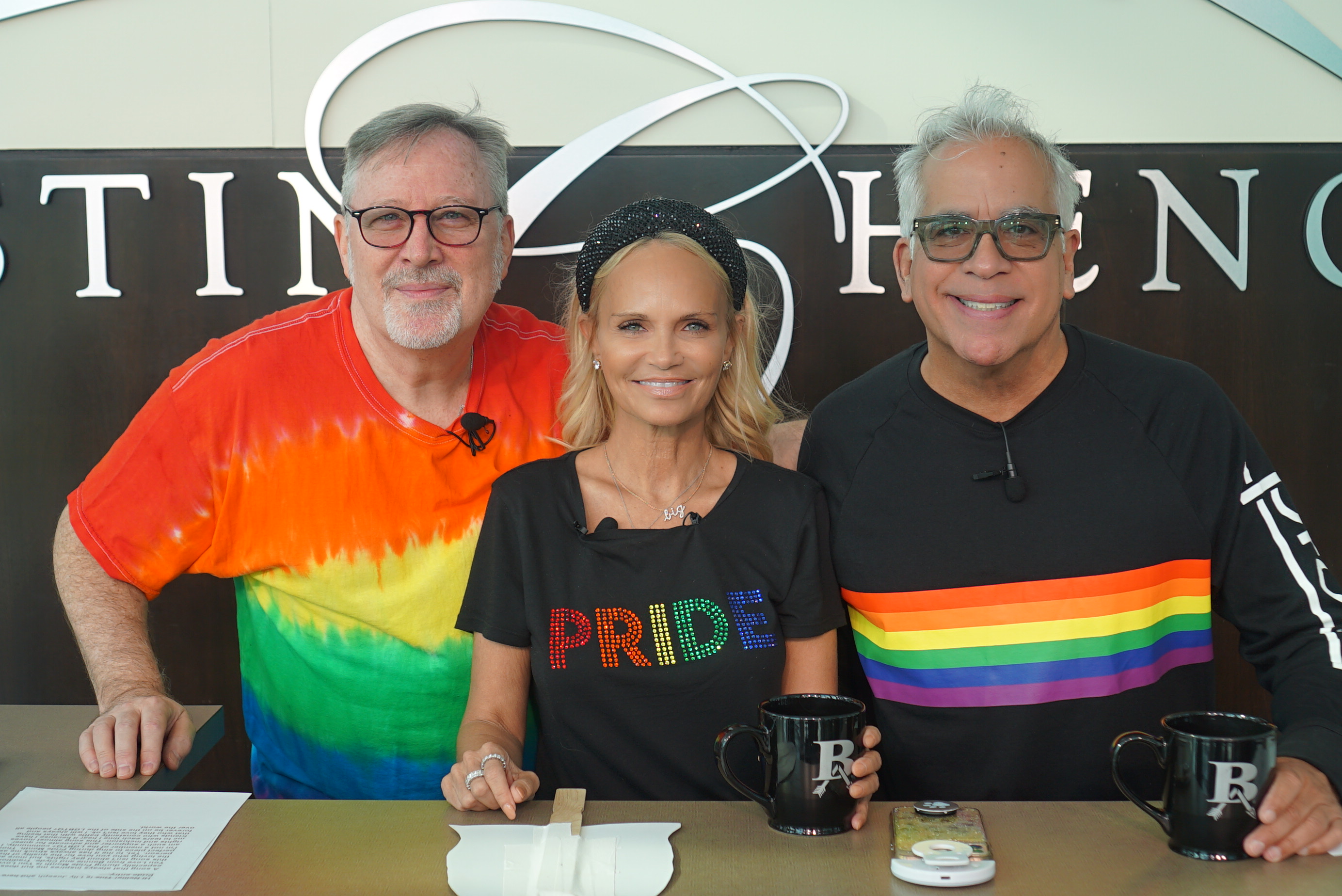 Good Morning Campers! Camp directors Kristin Chenoweth, John McDaniel, and Richard Jay Alexander lead the morning show with Thursday's theme: Pride! Photo Credit: Merrill Mitchell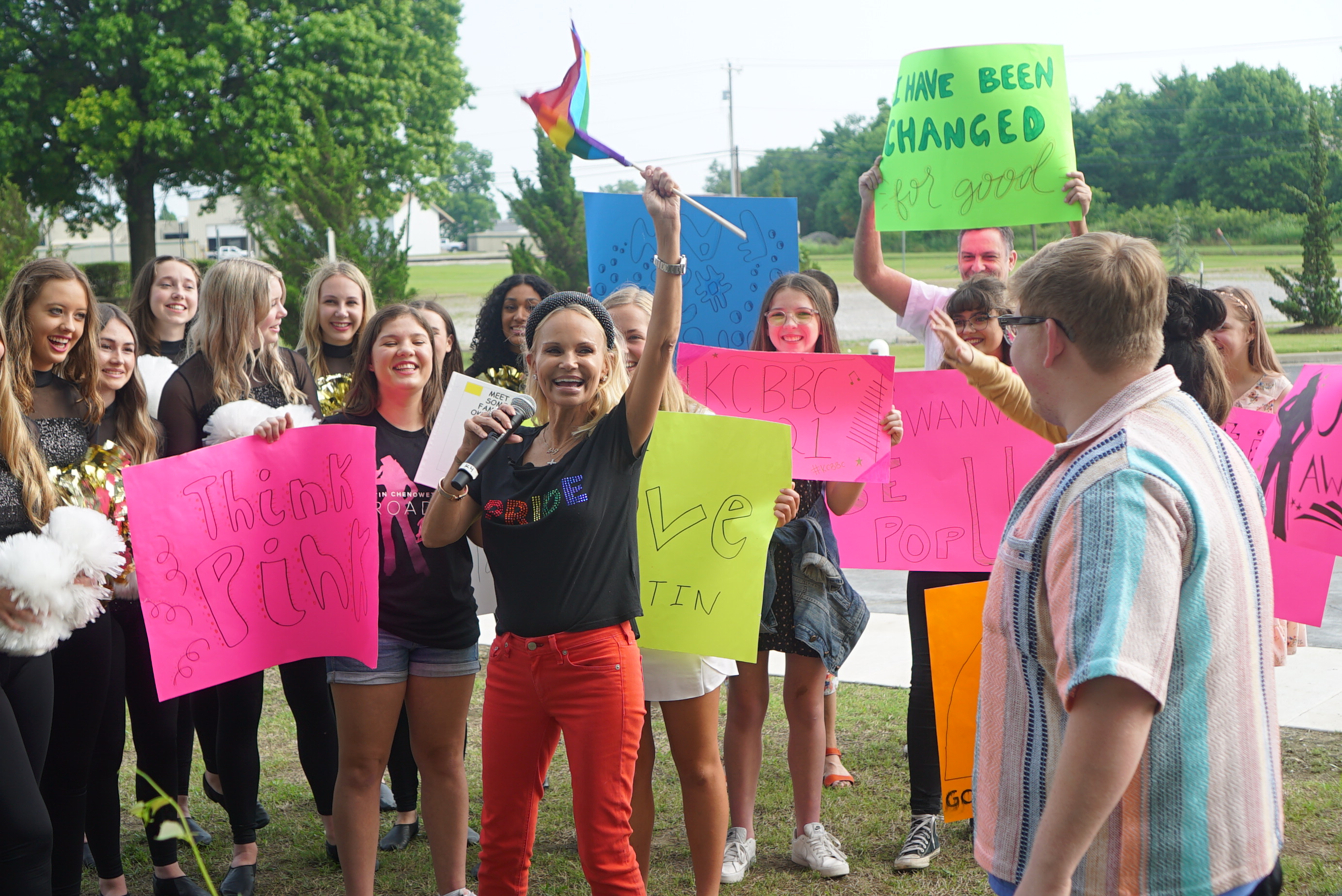 Kristin Chenoweth waves a flag for Pride while greeting fans. Photo Credit: Merrill Mitchell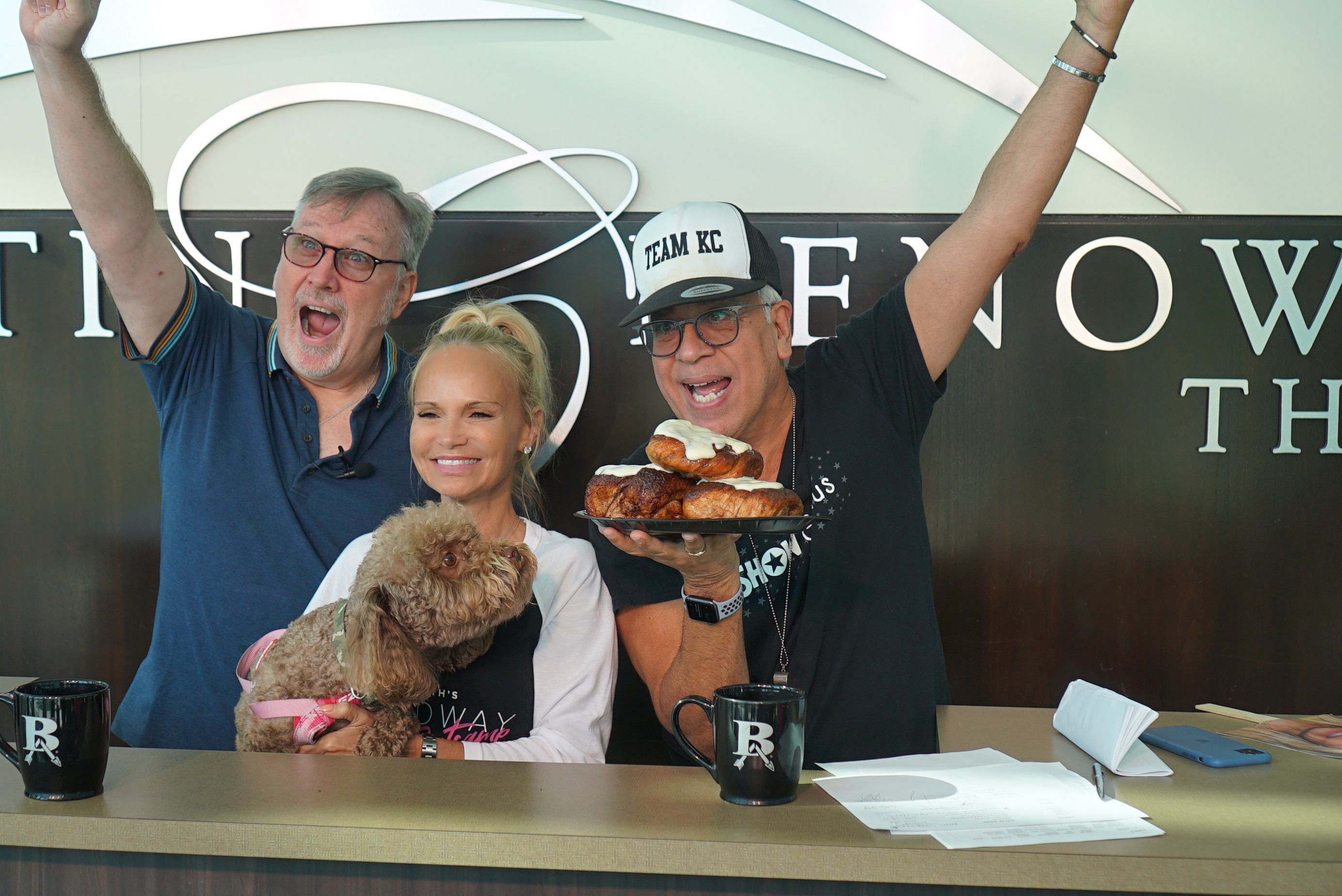 Camp directors Kristin Chenoweth, John McDaniel, and Richard Jay-Alexander wave to the campers with Thunder Pup! Photo Credit: Merrill Mitchell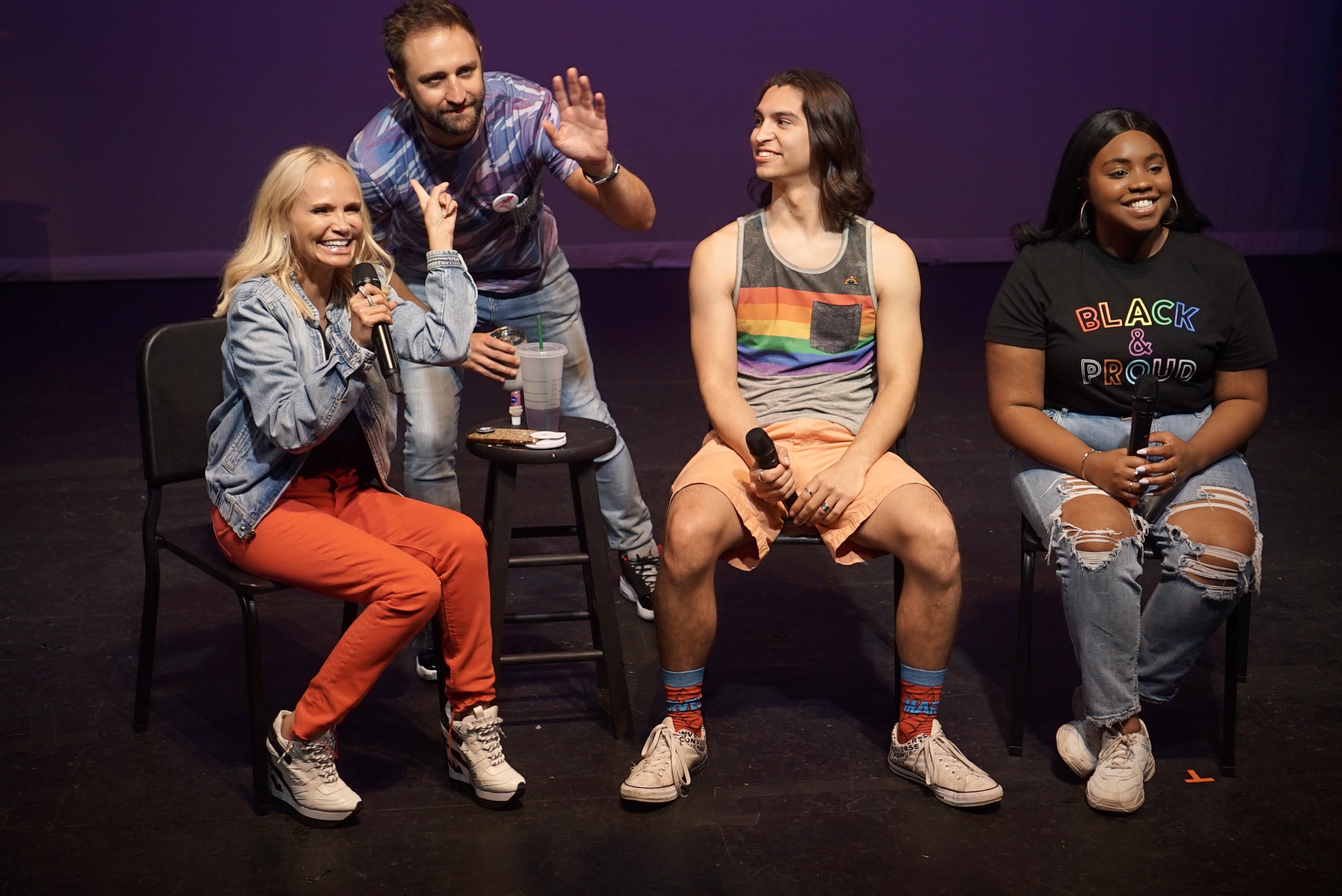 Kristin Chenoweth, Josh Bryant, Camilo Gonzales, and Viviana Goodwin on Stars in the House! Photo Credit: Merrill Mitchell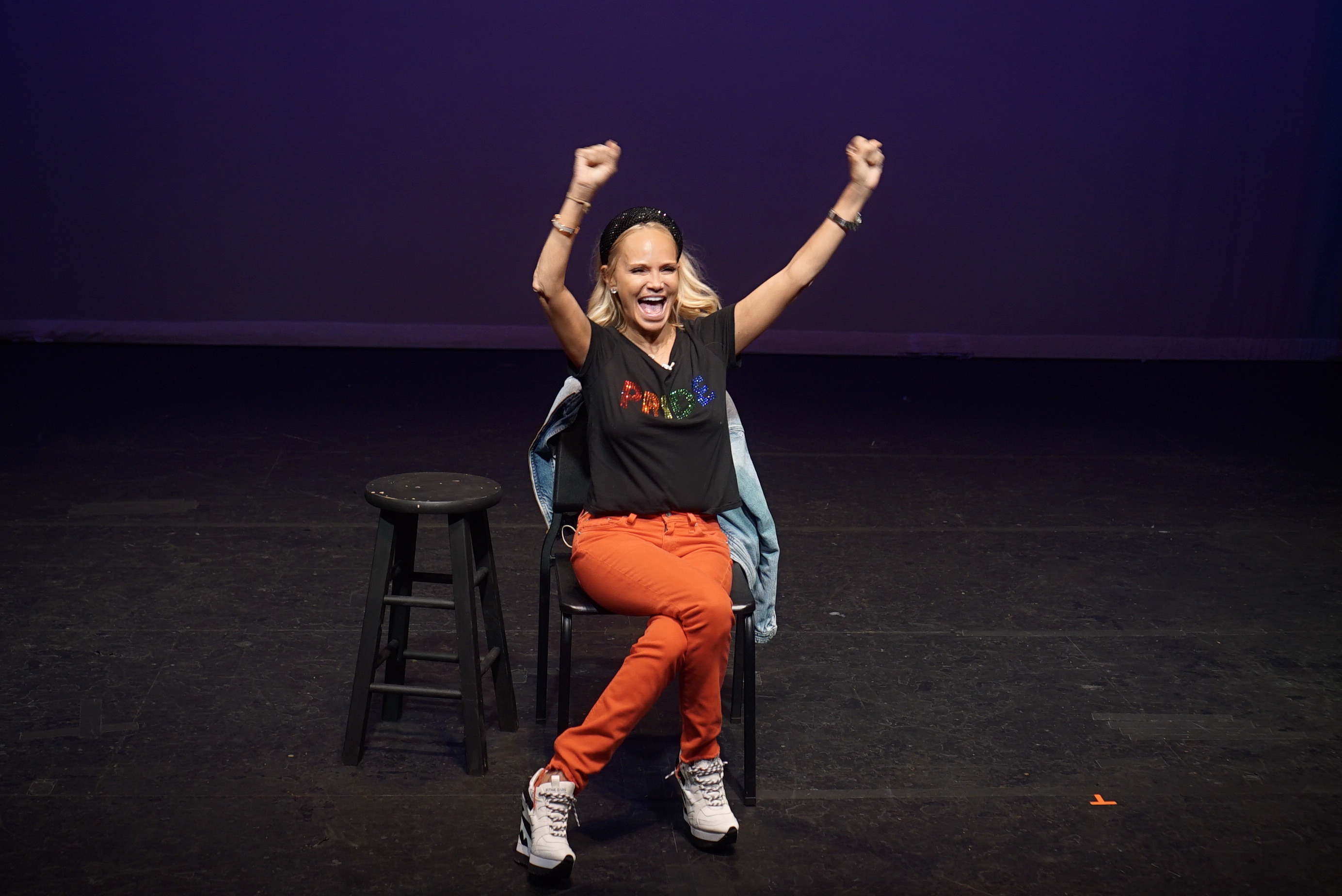 Kristin Chenoweth excitedly hosts a class on Pride Day. Photo Credit: Merrill Mitchell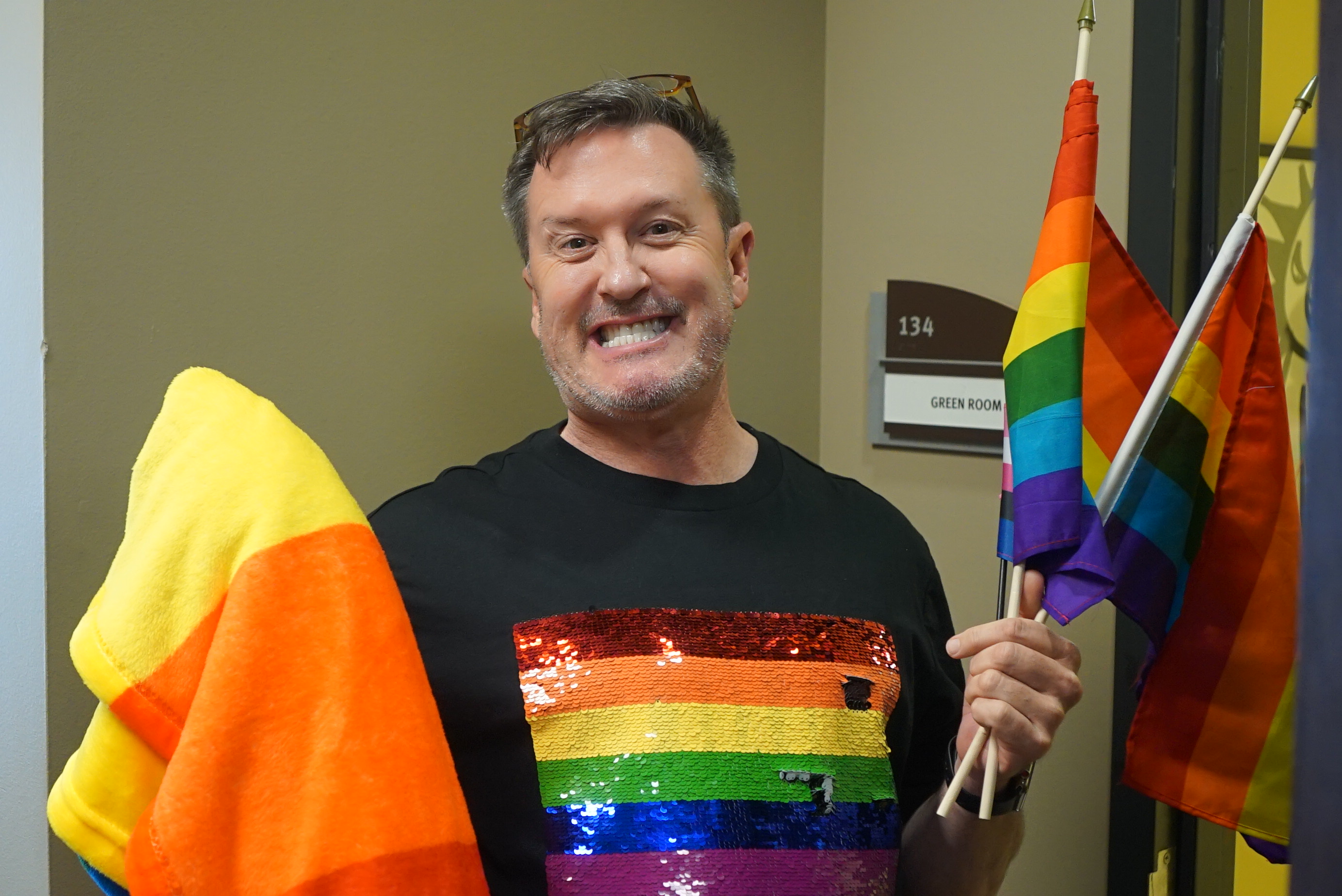 Jack Wallace prepares his gratitude session for Pride! Photo Credit: Merrill Mitchell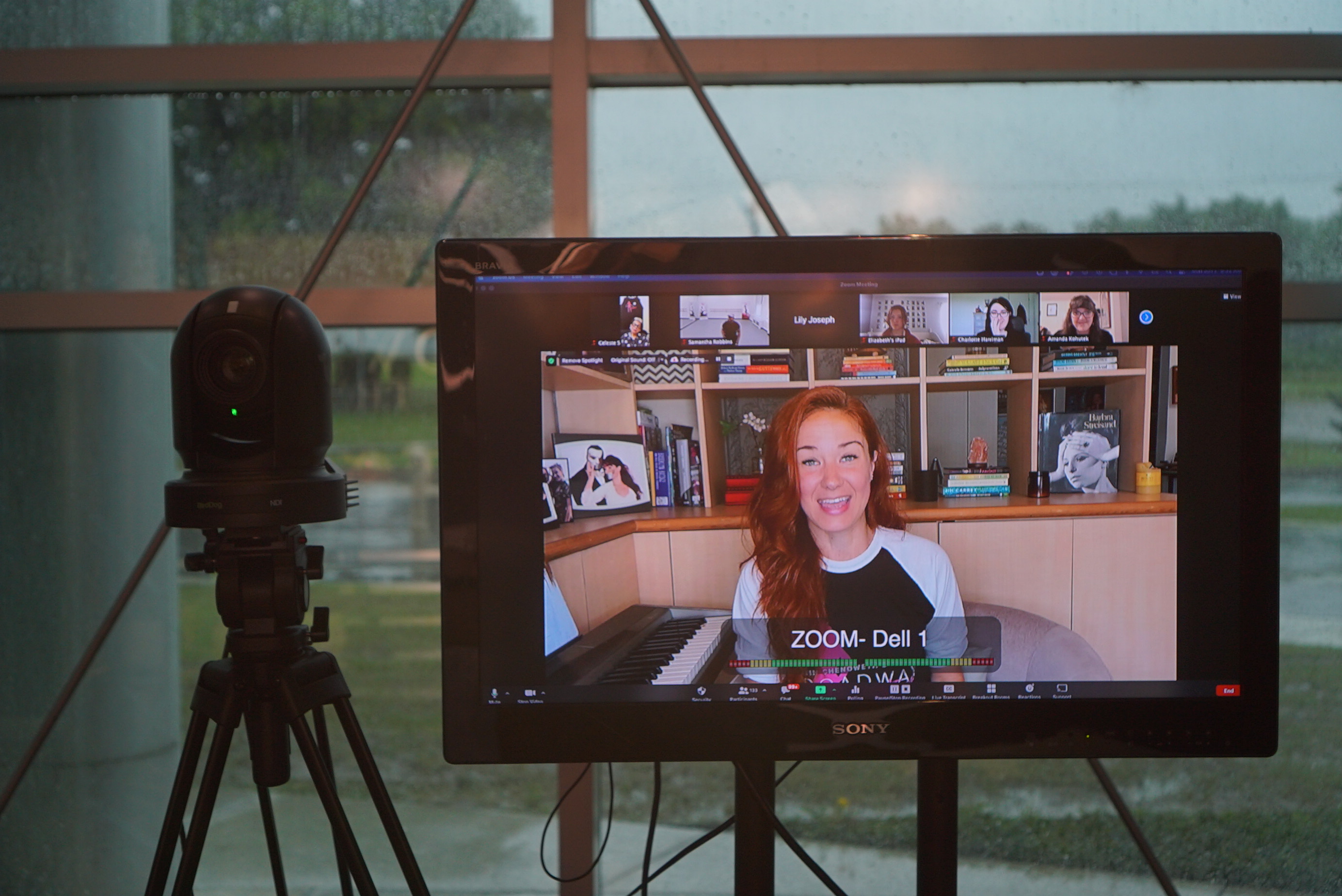 Sierra Boggess leads a group of campers through Light Lessons. Photo Credit: Merrill Mitchell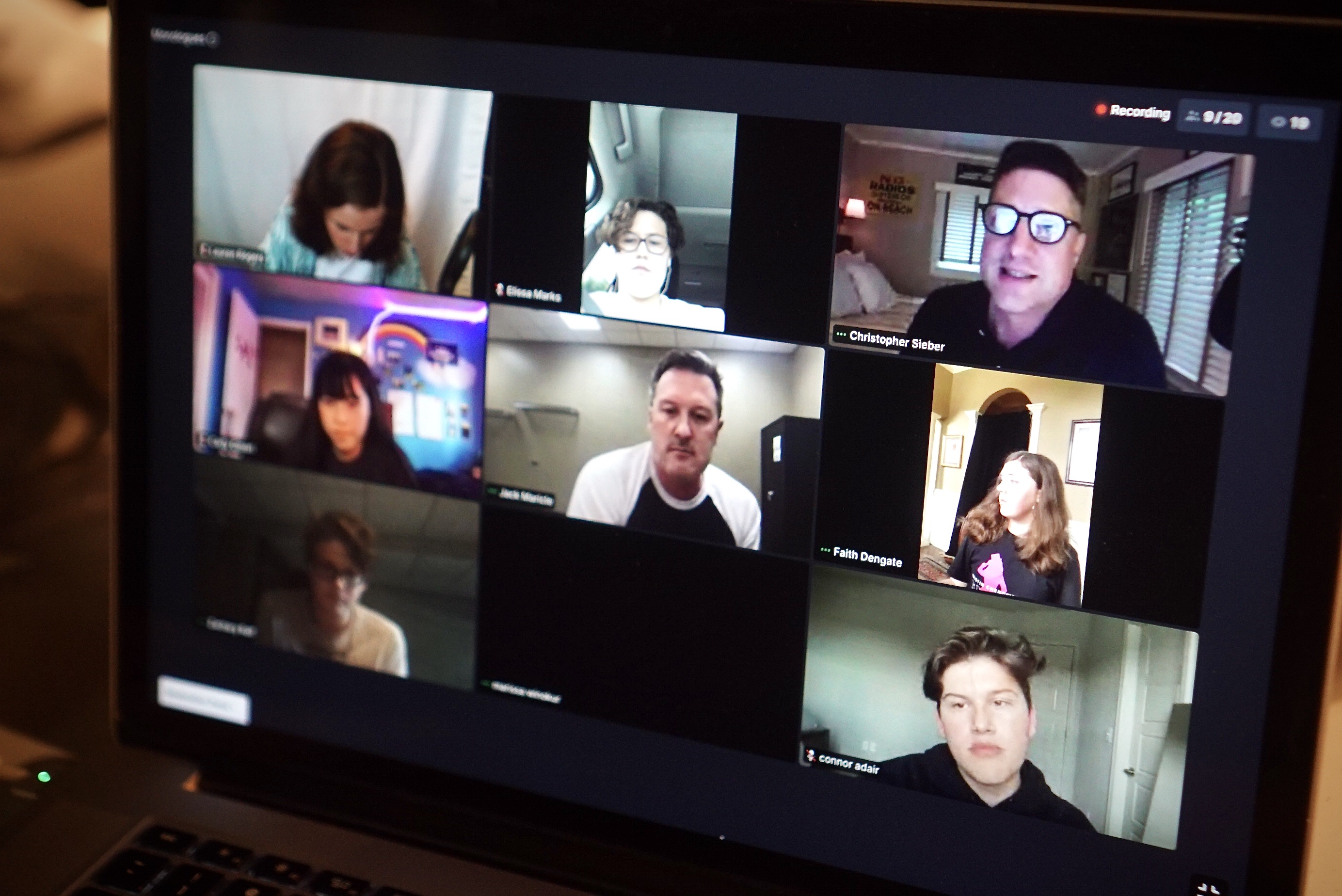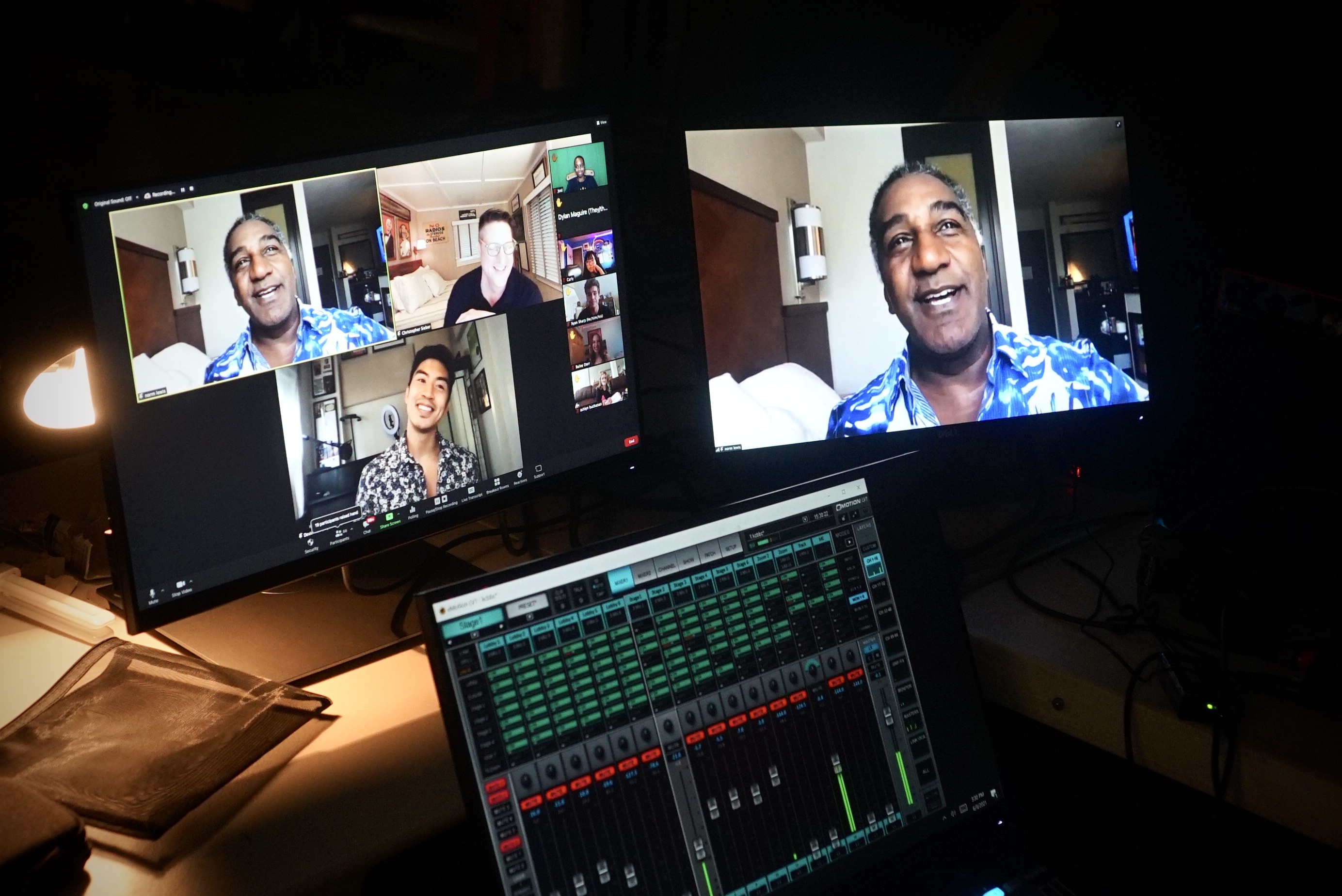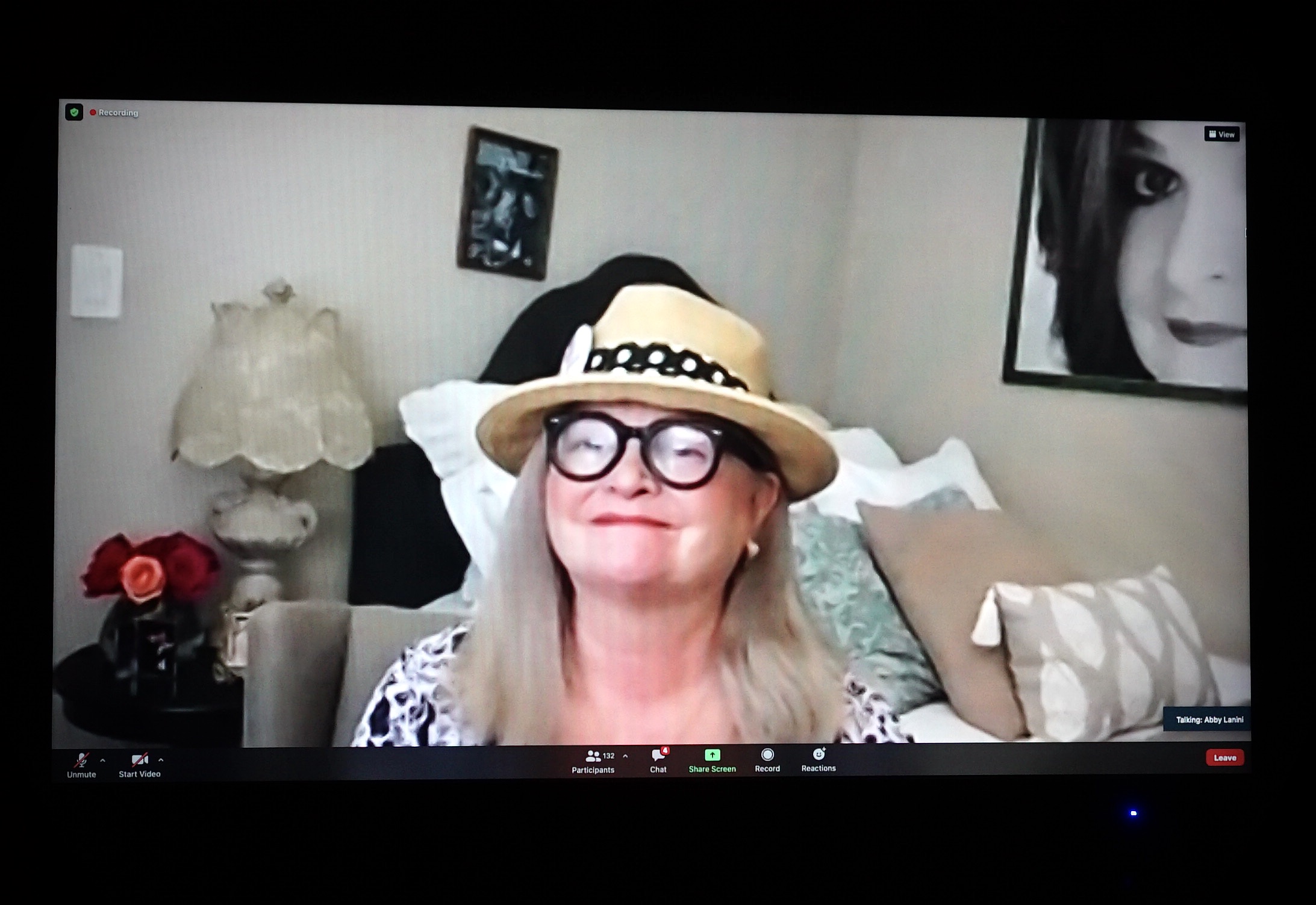 Guest Artists
Frank DiLella

KCBBC GUEST

Frank DiLella is the Emmy Award-winning host of "On Stage" on Spectrum News NY1, the news channel's weekly half-hour theater program.

DiLella's celebrity interviews, along with his in-depth reporting of the theatrical scene, have helped make him a trusted friend and confidant within the theater and entertainment communities in New York City and around the globe.

Since joining NY1 in 2004, DiLella has interviewed many legendary artists including Tom Hanks, Vanessa Redgrave, Bono, Nathan Lane, Elton John, Liza Minnelli, Patti LuPone, Bette Midler, Bernadette Peters, Hugh Jackman, Tom Stoppard, Lin-Manuel Miranda, James Earl Jones, Chita Rivera, Jane Fonda, Ben Vereen, Angela Lansbury, Lady Gaga, Tony Kushner and Andrew Lloyd Webber. In the spring of 2018, DiLella was honored with an Emmy Award for Best News Magazine Program for his Special on the Broadway musical "Come From Away." He's the recipient of 3 New York Press Club Awards including 1 in 2019 for his Special on the Broadway revival of "Angels in America" starring Nathan Lane and Andrew Garfield – and the other in 2020 for his Special on "Network" starring Bryan Cranston. In addition to filing reports on the Broadway and off-Broadway scenes, DiLella has traveled internationally to cover theater in the United Kingdom, Japan, Hong Kong, Germany, and Canada. Over the years, DiLella has acted as a contributing correspondent for the Tony Awards, the Olivier Awards at London's Royal Albert Hall, Playbill, MANHATTAN Magazine, and Broadway Direct, and has given lectures on theater and journalism at Hofstra University and The American Theatre Wing. He has also appeared as an entertainment correspondent for the BBC, The Tamron Hall Show, Andy Cohen's "Watch What Happens Live", AOL BUILD Series, Sirius XM, "The Early Show" on CBS, CTV, and Al Jazeera TV. In the spring of 2020, he hosted the 65th Annual Drama Desk Awards. He's made multiple big and small screen appearances as "himself" including – Ryan Murphy's "The Prom" – opposite Meryl Streep (NETFLIX), on the series "Smash" (NBC), "The Little Voice" (APPLE TV), and "The Forty-Year Old Version" (SUNDANCE FILM FESTIVAL / NETFLIX). In October of 2019, Frank launched the entertainment podcast – "Show and Tell with Frank DiLella" on iHeart Radio. A strong advocate of arts education, DiLella currently serves on the board of The Roger Rees Awards and is a part of the selection committee for the annual Clive Barnes Award and Foundation – which honors talented young professionals in the artistic fields of dance and theater. DiLella received a degree from Fordham University at Lincoln Center and has since returned to his alma mater as an adjunct professor teaching theater journalism.

Jen Namoff

KCBBC GUEST

Jen Namoff, co-owner of Soffer/Namoff Entertainment, one of the top Talent Management Agencies. She is also a Broadway Producer of The Last Five Years and Submissions Only.

John Tartaglia

KCBBC GUEST

John Tartaglia is an actor and producer, known for The Happytime Murders (2018), Johnny and the Sprites (2005) and Shrek the Musical (2013).

Kelli O'Hara

KCBBC GUEST

Stage and screen star Kelli O'Hara has established herself as one of Broadway's greatest leading ladies. Her portrayal of Anna Leonowens in The King and I garnered her the 2015 Tony Award for Best Leading Actress in a Musical, along with Grammy, Drama League, Outer Critics, and Oliver nominations. She reprised the role while making her West End debut, and performed a limited engagement at Tokyo's Orb Theatre. Kelli also received an Emmy nomination for her portrayal of Katie Bonner in the hit web series The Accidental Wolf. Other film and television credits include starring in HBO's upcoming series, The Gilded Age, the second season of Netflix's 13 Reasons Why, All The Bright Places, Peter Pan Live!, Sex & The City 2, Martin Scorsese's The Key to Reserva, Showtime's Masters of Sex, CBS All Access' The Good Fight, Blue Bloods, N3mbers, and the animated series Car Talk. Other Broadway credits include Kiss Me Kate (Tony, Drama League, OCC nominations), The Bridges of Madison County (Tony, Drama Desk, Drama League, OCC nominations), Nice Work If You Can Get It (Tony, Drama Desk, Drama League, OCC nominations), South Pacific (Tony, Drama Desk, OCC nominations), The Pajama Game (Tony, Drama Desk, OCC nominations), The Light in the Piazza (Tony, Drama Desk nominations), Sweet Smell of Success, Follies, Dracula, and Jekyll & Hyde. She was awarded the prestigious Drama League's Distinguished Achievement in Musical Theatre Award in 2019. In 2015, she made her Metropolitan Opera debut in Lehár's The Merry Widow and returned as Despina in Mozart's Così fan Tutte. Her concerts have gained international acclaim, spanning from Carnegie Hall to Tokyo. She is a frequent performer on PBS's live telecasts, The Kennedy Center Honors, and performs often alongside The New York Philharmonic. Along with two Grammy nominations, her solo albums, Always and Wonder in the World, are available on Ghostlight Records.

Lindsey Feinstein

KCBBC GUEST

A graduate of Vanderbilt University, Lindsey Feinstein joined Girlilla Marketing after graduating in May of 2017. Before joining the team, Lindsey explored the world of digital marketing and fan engagement with internships at the Country Music Association (CMA), Borman Entertainment, and Black River Entertainment. Now a Senior Account Manager at Girlilla Marketing, Lindsey currently spearheads digital initiatives for a roster of clients, including Kristin herself.

Mandy Gonzalez

KCBBC GUEST

Mandy Gonzalez possesses one of the most powerful and versatile contemporary voices of our time. Currently starring in the megahit Hamilton as Angelica Schuyler, Mandy also originated and starred as Nina Rosario in the Tony Award-winning Broadway musical, HeightsBroadway production of Wickednight as she belted out the signature song, "Defying Gravity," and for which she was honored with a Broadway.com Award for Best Replacement. Other Broadway roles include Princess, for which she received a Drama Desk Award. She has starred as Elphaba in the, blowing the roof off of New York's Gershwin Theatre each in The Amneris in the Elton John and Tim Rice musical, Aidaicon John Lennon. Mandy made her Broadway debut in Jim Steinman's starring opposite Michael Crawford., and Lennon, where she portrayed Beatles, Mandy received an OBIE Award and overwhelming critical praise for her performance in theDance of the Vampires

Off-Broadway production of Eli's Comin' lyrics of singer-songwriter Laura Nyro. Television viewers have the pleasure of seeing Mandy in the recurring role of Lucy Knox on the hit CBS drama, "Madam Secretary." Mandy also appeared as Agent Susan Combs on the hit series "Quantico," as well as guest appearances on "Doubt," "White Collar," "The Good Wife," among others. Equally, at home on the big and small screen, she has appeared in "Across the Universe," directed by Julie Taymor, "After," starring opposite Pablo Schreiber, and "Man on a Ledge" with Sam Worthington. Mandy can also be heard as the voice of Mei in Disney's "Mulan 2." A frequent concert soloist, she has performed with symphony orchestras including New York Pops, Philly Pops, Cleveland Orchestra, Naples Philharmonic, Forth Worth, Jacksonville, Indianapolis, Baltimore, Arkansas, Anchorage, Edmonton, Ottawa, and Youngstown Symphonies, among many others., directed by Diane Paulus, and based on the music and Mandy released her debut album, FEARLESS, with Warner Music which debuted at #13 on the iTunes charts. Her album – hailed as "a genre-defying, highly-personal, daring, and brilliant debut" (Pop Bytes) – delivers new, original songs from some of the most accomplished writers in the music industry, including Lin-Manuel Miranda, Jennifer Nettles, Bill Sherman, and Tom Kitt. Mandy is the founder of the #FearlessSquad, an online platform that focuses on positivity and inclusiveness.

Marissa Rosen

KCBBC GUEST

Marissa Rosen is a born & raised New Yorker most recently seen making her Broadway debut in For the Girls with the amazing Kristin Chenoweth! She has recently released her debut holiday album "The Award Winning Holiday Album" which can be Dobbs on all streaming platforms. She can also be heard on the newly released album "The Rocky Horror Skivvies Show."Off-Broadway: R.R.R.E.D., The Marvelous Wonderettes, My Big Gay Italian Wedding, Tony & Tina's Wedding. Regional/International/Tours: A Taste of Things to Come, Jawbreaker, Priscilla Queen of the Desert, Grease, Legally Blonde, Bare, & Into the Woods. She can be found singing & touring the country with Kristin & Jessica Vosk. Marissa works as a recording artist & backup singer/arranger for NYC & Nashville's finest. She has had the great privilege of singing backup for Shoshana Bean, Patti LuPone, Betty Buckley, Frankie Grande & Lillias White to name a few. Marissa can be seen dancing alongside Anne Hathaway on the hit Amazon Prime series Modern Love, as well as Monk with Tony Shalhoub & if you squint real small, you can see her causing a ruckus with Lindsey Lohan in Just my Luck. She is a proud cast member of Marty Thomas Presents DIVA, along with Marty & some of the most talented ladies in NYC. Marissa is a huge advocate for Broadway Cares/Equity Fights Aids, where she is proud to have raised over $50,000 in her fundraising efforts. For my grandpa, forever in the front row. Follow along for shenanigans on Instagram & Twitter: @themarissarosen & read more at www.marissarosen.com.

Marissa Winokur

Winokur is perhaps best known for creating the role of "Tracy Turnblad" in the Broadway musical Hairspray, winning a Tony Award, a Drama Desk Award, and an Outer Critics Circle Award for Outstanding Actress. She reunited with Harvey Fierstein for a special sold-out engagement of the show at the world-famous Hollywood Bowl. Marissa was also featured on NBC's Hairspray Live!. Marissa Jaret Winokur was crowned winner of the inaugural season of "Celebrity Big Brother," and previously danced her way into the hearts of America on the hit series "Dancing with the Stars," making it all the way to the Final 4! As an actress, you can see Marissa in the Netflix hit "Feel the Beat" Marissa currently recurs on "A Million Little Things" and "The Goldbergs," both on ABC; as well as " What We Do in The Shadows " and "Perfect Harmony " . Other recent credits include HBO's "Girls," FOX's, "Scream Queens," as well as recurring on "Crashing ", "Playing House" and "American Dad" on FOX. Marissa also stared on Logo's "Not Today Bianca" and TV Land's "Retired at 35. Marissa, Marissa Has ventured into the talk show genre, Being one of the first hosts of "The Talk " also hosting the hit, "Dance Your Ass Off", " All About Sex", and most recently "Off The Block with Ross and Marissa ". Marissa's voice can be heard on countless animated programs, her favorites include "Yo Gabba Gabba", "King of the Hill"," the Cleveland show ", and "Shrek The Halls ". Marissa started her career on the stage, appearing as "Jan" in the Broadway production of Grease. After moving to Los Angeles, she quickly landed roles in the features Teaching Mrs. Tingle and Never Been Kissed. These were followed by her memorable roles in Scary Movie, Fever Pitch, and American Beauty, where she immortalized the phrase "You are so busted." In television, she has starred in several series and was executive producer of the hit ABC Family romantic comedy Beautiful Girl, in which she also starred alongside Fran Drescher and Mark Consuelos. Marissa and her husband, comedy writer Judah Miller, live in Los Angeles and New York with their son Zev and two Labradoodles.

Norm Lewis

KCBBC GUEST

Norm Lewis made his Broadway debut in The Who's Tommy (1993). He was a replacement in Miss Saigon as John. In 1997 he played Jake in Side Show. He also appeared in Michael John LaChiusa's Broadway musical The Wild Party as Eddie. Lewis was in Michel Legrand's short-lived musical Amour in 2002, which also featured Melissa Errico, Malcolm Gets, and Lewis Cleale. He played the racketeer Eddie Satin in the New York City Center Encores! staged concert of Golden Boy in March 2002. He played Billy Flynn in the Broadway revival of Chicago in February 2004 and March 2004 He performed in several benefit concerts, including Dreamgirls (2001), Chess (2003), and Hair.
In 2005, Lewis starred in the Public Theater's Shakespeare in the Park revival of a musical version of Two Gentlemen of Verona. He played the role of Nathan in the Lincoln Center 2005 production of Dessa Rose.
Lewis has played Javert in the musical Les Misérables several times. He first starred in the role in the 2006 Broadway revival, making him the first African American actor to play the role in a professional English production. He later reprised it in the West End production. At London's O2 Arena, he sang the role in the 25th-anniversary concert of the show. Lewis again reprised the role in The Muny, St. Louis production from July 15–21, 2013.
In 2007 he originated the role of King Triton in the Broadway production of The Little Mermaid. He went on to sing as King Triton on the original Broadway cast recording.
In regional theatre, he played the title role in Sweeney Todd, the musical by Stephen Sondheim and Hugh Wheeler, at the Casa Mañana Theatre, Fort Worth, Texas, beginning November 10, 2009. He had previously played this role at the Signature Theatre in 1999.
Lewis was featured in the musical revue Sondheim on Sondheim, which premiered in the Roundabout Theatre's Studio 54 in 2010. The production, conceived and directed by James Lapine, also featured Barbara Cook and Vanessa L. Williams. His rendition of "Being Alive" was one of the evening's outstanding highlights.
Lewis appeared in a revised version of Porgy and Bess, as Porgy, first at the Loeb Drama Center (Cambridge, Massachusetts) in August through September 2011 and then on Broadway at the Richard Rodgers Theatre starting in previews on December 12, 2011. This American Repertory Theater production was "re-imagined by Suzan-Lori Parks and Diedre Murray as a musical for contemporary audiences. He was nominated for the Tony Award for Best Actor in a Musical and the Drama Desk Award for Outstanding Actor in a Musical for his performance.
Lewis released his first solo album, This Is the Life! in 2008 under the Seahorse Productions label. His other notable recordings include the cast recordings of Side Show, The Who's Tommy, and the 1998 cast recording of A New Brain as Roger Delli-Bovi, for Scott Alan's Keys and for the 2001 New York cast recording of Elegies for Angels, Punks and Raging Queens in aid of the Momentum Aids Project.
In 2012, Lewis joined the cast of the ABC political thriller television series Scandal, in the role of Senator Edison Davis.
In 2013, Lewis starred as Prospero in the Public Theater's PublicWorks Shakespeare in the Park production of The Tempest at the Delacorte Theater. He was one of five professional actors heading a cast of 200 community participants.

Susan Powell

KCBBC GUEST

In September of 1980, Susan was named Miss America 1981. In the years following she has appeared before audiences in theatres, opera houses, and concert halls all over the world. For 12 seasons, Miss Powell hosted her own one-hour series called HOME MATTERS on The Discovery Channel. Off-Broadway Susan starred as Alcamene in OLYMPUS ON MY MIND. She made her operatic debut as Adele in DIE FLEDERMAUS with the Seattle Opera and debuted at the New York City Opera as Johanna in Harold Prince's production of SWEENEY TODD.he has been the featured soloist with numerous symphonies, including The Boston Pops, Philadelphia, Tampa, Indianapolis, Tulsa, Nashville, Oklahoma City, Richmond, Omaha, and Chicago. She made her Carnegie Hall Debut in 2017. Susan is most proud of her recent performances as Sally in FOLLIES, Lilly/Kate in KISS ME KATE, and Desiree in A LITTLE NIGHT MUSIC. Her recording JUST IN TIME is available on iTunes and at www.Susanpowell.comShe lives in New York City with her husband, Richard White.

Victoria Shaw

KCBBC GUEST

Victoria Shaw's songs have been staples on the charts since the early '90s. Victoria's #1 compositions include, Garth Brooks, "THE RIVER" and "SHE'S EVERY WOMAN," Ricky Martin's SO'LO QUIERO AMARTE, Doug Stone's, "TOO BUSY BEING IN LOVE", Jim Brickman's SENDING YOU A LITTLE CHRISTMAS and "I LOVE THE WAY YOU LOVE ME," recorded by John Michael Montgomery and Boyzone). Other hits include Ricky Martin and Christina Aguilera's duet NOBODY WANTS TO BE LONELY and the Garth Brooks/Trisha Yearwood duet WHERE YOUR ROAD LEADS

Victoria is the recipient of an ACM award for song of the year, two Daytime Emmy Awards for Outstanding Original Song, 4 Emmy nominations, and numerous ASCAP and SESAC awards.

She has performed throughout the world, including opening for Garth Brooks in Central Park, playing the London Palladium and most recently touring with her friend and frequent collaborator Jim Brickman.
In addition to writing and performing, Victoria co-produced Lady Antebellum's debut CD for which she won a 2009 CMA award.
In 2019 Victoria became the host of her own series "SONGWRITERS UNDER THE COVERS with VICTORIA SHAW" on The All Arts Channel. You can watch seasons 1 & 2 on the All Arts TV app.
Victoria is currently in the studio working on new music with Country Tik Tok sensation Cooper Alan.
Victoria's passion is music and "trying to save the world", but the loves of her life are her daughters Ruby & Ava.
For more information on Victoria please visit instagram @victoriashawmusic

Abby Mueller

KCBBC GUEST

Abby is currently starring as Jane Seymour in Six: The Musical on Broadway. Prior to that, she starred as Carole King in Beautiful: The Carole King Musical on Broadway and the First National Tour. Other New York credits include Kinky Boots on Broadway and the pre-Broadway workshop production of School of Rock. Abby began her career in her hometown of Chicago, where some favorite credits include The Three Musketeers (Constance) at Chicago Shakespeare Theater; Seven Brides for Seven Brothers (Milly) at Drury Lane Theatre; Brigadoon (Fiona), Into the Woods (Cinderella), and The Full Monty (Georgie) at Marriott Theatre. She has also worked extensively regionally, including The Last 5 Years (Cathy), Les Misérables (Fantine), Miss Saigon (Ellen), Joseph…(Narrator), and 1776 (Abigail Adams). TV: "America's Got Talent," NBC; "The Today Show," ABC. Check out her Broadway.com Vlog "Yas, Queen!" on YouTube, and follow Abby on social media @abcmuell!

Adrianna Hicks

KCBBC GUEST

Adrianna Hicks is a Texas native with a B.F.A degree in Musical Theatre from The University of Oklahoma's Weitzenhoffer School of Musical Theatre. Her credits include BROADWAY: SIX, The Color Purple Revival, Aladdin. TOUR/REGIONAL: SIX (Catherine of Aragon) at Chicago Shakes, A.R.T, Citadel, and Ordway; The Color Purple Revival Tour (Celie); The Wiz (Dorothy) at Sacramento Music Circus; Ragtime (Sarah); Buddy Holly (Marlena) INTERNATIONAL: Sister Act (Germany), Legally Blonde (Austria), Dirty Dancing (Germany). CONCERT: Michael Bublé Call Me Irresistible Tour (Backup Singer). Insta: @missadriannahicks

Andrea Macasaet

KCBBC GUEST

Leading with light and love, Andrea is a Filipino-Canadian performer from Winnipeg, Manitoba who has been critically acclaimed by The Chicago Tribune, Chicago Sun-Times, The Boston Globe and featured in The New York Times. Originating and making her Broadway debut in the production of SIX THE MUSICAL at The Brooks Atkinson Theatre, Andrea has been playing the role of Anne Boleyn since the North American premiere of the show in Chicago where it then traveled to The American Repertory Theatre (Cambridge), Citadel Theatre (Edmonton) and to the Ordway Theatre (Minnesota) before making its final stop in New York City. Her Canadian credits include productions ofHeather's The Musical, Avenue Q, Prairie Nurse, Miss Saigon. With goals to break the mold, Andrea is a driven, passionate artist - in and out of the work environment.

Anna Uzele

KCBBC GUEST

Anna Uzele - BROADWAY: Six (Catherine Parr), Once On This Island (Andrea Devereaux). TV: City On A Hill (Showtime), FBI (CBS). REGIONAL: Dreamgirls (Deena), Disney's When You Wish (Tiana), The Drowsy Chaperone (Trix) at The Lyric Theatre of Oklahoma

Samantha Pauly

KCBBC GUEST

SAMANTHA PAULY – Broadway: SIX the Musical as Katherine Howard. West End: Eva Peron in Regent's Park Open Air Theatre's critically acclaimed revival of Evita (Evening Standard Theatre Award, WhatsOnStage Award, Olivier nomination) National Tours: Bat Out Of Hell. Regional: SIX as Katherine Howard - Joseph Jefferson Award (Chicago Shakespeare Theatre, Citadel Theatre, Ordway Performing Arts Center); Evita as Eva Peron, Honeymoon in Vegas as Betsy Nolan, Godspell, Seussical (Marriott Theatre), Hairspray as Amber von Tussle, Elf the Musical as Jovie (Paramount Theatre), Beaches as Teen Ceecee (Drury Lane Theatre), Evita as Eva Peron (Westport County Playhouse). TV: "Chicago PD" (NBC), Purina, Dyson, T-Mobile, Mike's Hard Lemonade. www.samanthapauly.com, @sampauly

Dylan Bustamante

KCBBC GUEST

Dylan Bustamante is a New York City based, producer, and host personality. Over the past year and a half Dylan, along with his co-producer Michael Hull, created an online happy hour show entitled "The 5:30pm Quarantini". After the success of their first show, the Broadway Talk Live Network was created and produced three online shows a week with some of Broadway's most established and upcoming stars.

Dylan has also worked at the highly acclaimed Broadway Supper Club, Feinstein's/ 54 Below for the past nine years, hosting, producing and creating unforgettable nights weekly.

Julie James

KCBBC GUEST

Julie James is an award-winning vocalist, theatre performer, voiceover artist, and radio personality. Julie is a Program Director at Sirius XM, curating all the music for the On Broadway and Metropolitan Opera Radio stations, and is celebrating 10 years as host of "Broadway Names with Julie James" where she takes her listeners on the town, backstage, and into the studio for fun, lively conversations with the biggest and best of Broadway and beyond, including Hugh Jackman, Julie Andrews, Sting, Kristin Chenoweth, Rita Moreno, Neil Patrick Harris, Carole King, Bryan Cranston, Patti LuPone, Barry Manilow, Shirley Jones, Idina Menzel, Daniel Radcliffe, and many others. Julie was honored to sit with Justice Ruth Bader Ginsburg In January 2020 to capture stories of her lifelong love of opera. She has also performed internationally, guest-starred on Broadway with Kristin Chenoweth, played sold-out engagements at New York City's venerable 54 Below, sang the National Anthem at Fenway Park, headlined at New York's famed Central Park Summerstage, The Rainbow Room, Joe's Pub at the Public Theatre and has appeared with the Indianapolis Symphony Orchestra, Cincinnati Opera, Goodspeed Opera House, Long Wharf Theatre, Cincinnati Playhouse in the Park, St. Louis Repertory Theatre, even in concert in Kazakhstan for its President. Julie has hosted hundreds of events, on Broadway & across America, covered many red carpets including 10 years of the TONY Awards, and is now often called upon as an on-camera theatre expert for NBC, CBS, Fox's 'Good Day NY', Google, NY1 and AOL/Build. Julie's personality, stage presence, and vocal style brought her to SiriusXM Radio where her voice is heard by millions each day as a host and on voiceovers, jingles, and parody songs for various channels. Her #BroadwayBuzz news updates can be heard daily On Broadway, SiriusXM channel 72, and "Broadway Names with Julie James" premieres every Saturday at 8p ET, with encores throughout the week, or can be streamed anytime On Demand.T/I: @julie_james FB: Facebook.com/fansofjuliejames

Brittney Mack

KCBBC GUEST

Brittney Mack makes her Broadway debut in Six and is beyond excited to be on this journey with such an amazing, heartfelt, and timely show. She hails from Chicago (Chi-Town) where her entire family resides and wouldn't have it any other way. Brittney has had an incredible career (so far) that has not only taken her all over the country and the world but has gifted her the chance to meet wonderful people and make lifelong friends. Some of her favorite credits include: Tour: Memphis (Ethel/Ensemble) Networks. Regional: Beehive (Tina Turner), Ain't Misbehavin' (Charlaine), Avenue Q (Gary Coleman), All Shook Up (Lorraine), The Wiz (Ensemble/Evillene u/s), Shrek the Musical (Voice of Gingy/Sugar Plum Fairy), RENT (Alexi Darling/Ensemble). International: Royal Caribbean Cruise Lines (Production Singer). TV: "Empire" (Feature Dancer). Brittney is overjoyed to be returning to NYC and knows that it is only by the grace of God and the prayers of so many that she does so.

Nancy Carson

KCBBC GUEST

Nancy Carson is the owner of the Carson-Adler Agency in New York City, well known for representing children and young adults for close to 40 years. As a leader in her field she began the careers of many of today's stars including Matt Damon, Ben Affleck, Kristen Bell, Donald Faison, Britney Spears, Arianna Grande and so many more. Known as an advocate for young performers, she is on the Advisory Board of the Looking Ahead program at The Actor's Fund and has pushed for diversity in casting throughout her career. She is the author of the book Raising a Star published by St. Martin's Press.

Brittney Johnson

KCBBC GUEST

Brittney Johnson is an accomplished Broadway actress. Most recently she made Broadway history by becoming the first Black Woman and Woman of Color to play Glinda in Wicked on Broadway. Other Broadway credits include Les Miserables (Eponine), Motown the Musical (u/s Diana Ross), Beautiful: The Carole King Musical (Little Eva), Sunset Boulevard, and Kristin Chenoweth: For The Girls. Brittney is also a sought-after Life Coach and Performance Coach. She translates her experience in the industry into workshops, masterclasses, and speaking engagements to better prepare students and industry professionals for all the facets of life as a Performing Artist. As a Life Coach, Brittney advises and encourages people of all walks of life, helping them discover their purpose and reach their highest potential in their personal and professional lives. It is Brittney's goal and desire to spread joy and encourage empathy through her artistry and outreach.

Joan Marcus

KCBBC GUEST

Joan Marcus is one of the preeminent theatrical photographers working in the US today. Over the past 25 years, she has photographed over 500 shows on and off-Broadway and regionally. A native of Pittsburgh, Pennsylvania, Joan graduated from George Washington University. In 2014 she received a Tony Honor for Excellence in the Theater.

Jim Caruso

KCBBC GUEST

Jim Caruso made his Broadway debut alongside Liza Minnelli in the smash hit Liza's At The Palace!, singing, dancing, and celebrating the music and arrangements of the late, great Kay Thompson and the Williams Brothers. The show was honored with a 2009 Tony Award for Best Special Event and the recording was nominated for a Grammy. For his nightclub work, Caruso has won seven BroadwayWorld Awards, six MAC Awards, two Backstage Bistro Awards, and a Sidney Meyer Award for sold-out shows at Birdland, The Oak Room at the Algonquin Hotel, and The Russian Tea Room. He has also performed at clubs in Los Angeles, Chicago, Atlanta, Palm Beach, and London. His recent studio recording, "The Swing Set," was called "a top drawer, first-rate swinger" by Jazz Times and "a completely entertaining experience" by All About Jazz. His first CD, "Caruso Live and In Person," went to number one on both the album and singles charts at Outvoice.com. Jim was featured in a Tribute to Kander & Ebb at Carnegie Hall, backed by the New York Pops, and performed in a Tribute to Hope & Crosby in an evening hosted by Michael Feinstein at Zankel Hall. For the past eight years, he and singer/pianist Billy Stritch have been regular weekly performers at Bemelmans Bar at The Carlyle Hotel in NYC. With his award-winning jazz vocal trio, Wiseguys, he performed in an all-star Inaugural extravaganza for President Clinton and was then invited to sing at his First State Dinner at the White House in an evening hosted by Lauren Bacall. The trio performed in concert at the Weill Recital Hall in Carnegie Hall, and in "the big room" with Rosemary Clooney. On the small screen, Jim was seen co-starring with Kathie Lee Gifford on Showtime Television in "Personal Assistant," which was written and directed by Charles Busch. He also co-starred on the Nostalgia Network variety sitcom, "Café DuArt" for two seasons. As a writer, Jim has contributed to InStyle Magazine and several theater magazines. He has produced and booked television talk and entertainment programs like "Jim J. & Tammy Faye" and "Fox After Breakfast," and was a Field Producer for E! Entertainment Television, working the red carpets, conducting interviews for "Celebrity Profiles" and covering the Tony Awards. Caruso hosted "Broadway On Broadway" in Times Square for a crowd of 100,000 theater fans, hosted MAC Awards at Town Hall in Manhattan, and co-hosted the Drama Desk Award webcasts for four years. His radio series was heard on BroadwayWorld.com for four years, and his podcast "Here! On Broadway" was honored with a Summit Award. He can currently be heard on Legends 100.3 FM Radio with his weekly "New York Minute" segment. For the past eighteen years, he has hosted a weekly Monday night showbiz bash at Birdland called "Jim Caruso's Cast Party." He's taken celebrity versions of the Party to Lincoln Center and Town Hall in New York and celebrated local talent at venues in London, Los Angeles, Las Vegas, San Francisco, Chicago, Austin, Dallas, Orlando, Pittsburgh, Cleveland, and on the high seas. When the pandemic hit, Jim wasted no time in storming YouTube. His virtual "Pajama Cast Party" celebrates extraordinary Broadway, jazz, pop, and country talent every week for a worldwide audience.

Bruce Glikas

KCBBC GUEST

Bruce Glikas, photographer, is living his dream in NYC after growing up in the Philadelphia suburbs. He was introduced to the theater world with gigs at TheaterWeek and InTheater magazine which he was Photo Editor and later became a founding member of Broadway.com. His work has been featured in The New York Times, Vogue, InStyle, Variety, Playbill, American Theatre, Time, Newsweek including People, where he is a contributing photographer. He has photographed the Oscars to U.S. presidents and in most everything in-between. He is represented by Getty Images.

Crystal Hall

KCBBC GUEST

Crystal Monee Hall is thrilled to be a part of KCBBC. A singer-songwriter and vocal arranger and producer, Crystal works with many acclaimed artists including Ben Platt, Kristen Chenoweth, Renee Elise Goldsberry, and Thomas Rhett. She is a music professor at NYU New Studio on Broadway and a proud member of Broadway Inspirational Voices. Follow CMH @crystalmonee on all social media platforms and at crystalmoneehall.com!

Anne Nathan

KCBBC GUEST

Anne L. Nathan Anne was recently was seen in Sing Street at NYTW, which is soon to be on Broadway. Broadway credits include: It Shoulda Been You as Aunt Sheila/Mimsy .Baruska in the Broadway musical Once at A.R.T., NYTW, and The Jacobs, The Roundabout Theater Company's revival of Sunday In The Park with George playing Nurse, Mrs. and Harriet, Matron "Mama" Morton in Chicago, Emma Goldman in Assassins, Thoroughly Modern Millie (Miss Flannery) and Ragtime. Off-Broadway: Joe Iconis's Broadway Bounty Hunter, Sun Down Yellow Moon (Ars Nova /Woman's Project) Taming Of The Shrew at The Delacorte (The Public Theater) Wings at 2ST; Marthe in the Encores! production of Music In The Air; Aunt Eva in Stephen Sondheim's Road Show at The Public Theater; and Swingtime Canteen. She has toured with the national companies of Chicago (Carbonell Award), Les Miserables, and Aspects of Love. Anne's regional credits include Mrs. Fezziwig in The McCarter Theater's A Christmas Carol, Lucienne in A Flea In Her Ear, at the Kansas City Repertory Theatre, She has played Charlotte in Falsettos at both George Street Playhouse and The Huntington Theatre Company. Other regional credits include productions at La Jolla Playhouse, Barrington Stage Company, and The Asolo Theatre Recordings: Sing Street, It Shoulda Been You Once, Ragtime, Thoroughly Modern Millie, Assassins, Road Show, Out Of Context- The Songs of Michael Patrick Walker. Anne's film and television credits include You Must Be Joking, Baby Mama, King of California, "Little America", "Elementary", "The Good Wife", "Dirt," "Law & Order" (Trial by Jury, Special Victims Unit, and Criminal Intent), "Veronica Mars", "What I Like About You", and "Bull". She has also been on three Tony Award telecasts, Letterman, America's Got Talent, The Today Show, and The Rosie O'Donnell Show. Anne can be seen on the web series Submissions Only. (submissionsonly.com)Anne is a proud graduate of The Boston Conservatory and a recipient of the 2013 Distinguished Alumni Award. http://www.annelnathan.com

Craig Burns

KCBBC GUEST

CRAIG BURNS is a member of the Casting Society of America and a Casting Director at The Telsey Office. His Broadway and National Tour credits include Wicked, Pretty Woman, Carousel, Once on This Island, Anastasia, Hello, Dolly!, War Paint, American Psycho, Allegiance, Spring Awakening, The Last Ship, If/Then, Evita, Godspell, Sister Act, Priscilla Queen of the Desert, 9 to 5, Cry-Baby, Legally Blonde, Grey Gardens, Tarzan, The Color Purple, Sweeney Todd, Dirty Rotten Scoundrels, Never Gonna Dance, Taboo, Little Shop of Horrors, Dance of the Vampires, Hairspray, The Rocky Horror Show, Aida, and Saturday Night Fever. He is a four-time Artios Award winner for excellence in casting.

Madame Olga V / Michael Cusumano

KCBBC GUEST

Madame Olga was born in the desolate snow-capped mountains of Russia to her parents Daria and Igor. When Olga was five years old Daria noticed a rare gift in her daughter when she gracefully leaped into a full split across a frozen river to save a baby coyote from drowning. That's when she knew Olga would become a ballerina. From that moment the family took the brutal trek by foot to the city to audition for the historic ballet school. On the way, they battled ice storms, deadly quicksand, and a run-in with descendants of Attila the Hun. When they arrived they were told Olga would have to wait five years before being old enough to audition. Olga would not accept this outcome so she put on her point shoes Daria had made of snow leopard skin and performed "The Swan." The legends who witnessed Olga's dance were so taken aback by this five-year-olds interpretation of "The Swan" they thought Anna Pavlova had been reincarnated. She was accepted into the school, the youngest in history. At the age of fourteen, Olga was the youngest ballerina to ever join the ranks of the Great Russian Ballet and that same year to perform the title role of "Giselle." Olga had a legendary career performing all the full-lengths. Olga also began a career as a choreographer pushing barriers between the Soviet Union and the world. Her controversial piece "Only Love" won the "Russian Hope Award" encouraging peace with the West. She now lives in Manhattan, teaches ballet all over the country, and still performs on occasion. Olga loves her homeland of Russia, and although Russia is her heritage and soul, America is now her heart and home. She wants to change the world one pirouette at a time.

Ruby Locknar

KCBBC GUEST

Ruby is an award-winning online technical producer based in NYC! You can catch her every single Monday on "Jim Caruso's Pajama Cast Party." Other technical producing credits include "Virtual Halston," "The Night of the Iguana" starring Dylan McDermott and Phylicia Rashad, and most recently "A Letter to Harvey Milk." Be sure to keep up with Ruby on any/ all social media platforms @rubylocknar...except for TikTok which is @rubylocknarofficial...someone stole her name.

Devin Ilaw

KCBBC GUEST

Devin played Thuy in the Broadway revival of MISS SAIGON and Marius in the 25th Anniversary North American Tour of LES MISERABLES, a role he also understudied and performed in the Broadway production. He is currently the Ambassador Coordinator for the non-profit Broadway for Arts Ed (BAE) and operates his own private vocal coaching studio.

Jay Landers

KCBBC GUEST

As an A&R man, music publisher, and songwriter, JAY LANDERS works in many genres of music – with traditional vocalists, classical-crossover artists, pop, rock, urban and country singers, comedy, children's music, Broadway Cast albums, and Motion Picture Soundtracks. To date, the projects he's Executive Produced and A&R'd have sold in excess of 100 million copies in the U.S. alone. These recordings have garnered multiple Grammy awards (including 30 nominations in the Grammy's "Best Traditional Pop Album" category), Emmy awards, Golden Globes, and several Oscar "Best Song" winners.
Donors
$500 and above

Leadership Music Class of 2020 - George Uribe

Harriet Chenault

Sheryl Chinowith

Claudia Harveth

Christy Johnston

AnnaMarie Lloyd

Up to $250

Nellie Beavers

Rebecca Bennett

Tristan Bickman

SueAnn Blair

Lauri-Kaye Burns

Kimberlie Cain

Rena Cook

Andrea Corley

Christina & Tony D'Aguillo

Letha Dugas

Barbara Hvasta

Frank Silletti

Linda Wallace

Melissa Wyatt

Trina Fowler

Jean Marie Giancola

Jeff Harriman

Michelle Hinck

Kathey Holmes

Louise Lloyd

Megan Lott

Carin Nardone

Lindsay Padilla

Cindy Rodgers

Lara Schrader

Dianne Shaw

Beth A. Spear

Cody Walls
Special Thanks
"I'd like to thank the board of directors of ArtsOK- The Regional Arts Alliance of Broken Arrow, for their incredible support.
I'd also like to thank Broken Arrow Public Schools for their support."
-Mark Frie
"THANK YOU to all who made this possible… I am in awe of the vision and execution. THANK YOU to all the parents who give their talented kids this opportunity.
Thank you, Kristin.
God bless."

With love,
-Celeste Simone
"Special Thanks to Camilo Gonzalez and Kolby Cardwell from the Music Department."
-Kevin Stites
"First and foremost to my wife KRISTEN TEETER who makes me want to be a better man.
To my daughter Elizabeth and her siblings Charlie, Katherine, and Maggie Teeter.
To the Webster Conservatory of Theatre Arts faculty, staff, and students.
To the KCBBC INTERNS!
To Mark Frie and Kim Vento."
-Lara Teeter
"I would like to thank everyone who submitted videos to the KCBBC Morning Show:
The Broadway Hotdog, Inappropriate Patti, Laura Bell Bundy, Aaron Tveit, Danny Burstein, Vanessa Williams, Kathryn Gallagher, Colton Ryan, Skylar Astin, Laura Benanti, Brian Stokes Mitchell, Jennifer Hudson, Alan Cumming, Alex Sharp, Lauren Patten, Norm Lewis, Jonathan Groff, The Broadway Hotdog, & Inappropriate Patti."
-Lindsay Brooks
Frank DiLella
Robert Diamond, Nicole Rosky, and the Stage Mag team
Seth Rudetsky, James Wesley, and the Stars in the House team
Julie James and the SiriusXM on Broadway team
Jim Caruso and the JIM CARUSO'S PAJAMA CAST PARTY team
Dylan Bustamante, Michael Hull, and the Broadway Talk-Live Network team
Carrie Bischke, Nikki Castellanos, Stephanie Falvo, David Young, and the Smule team