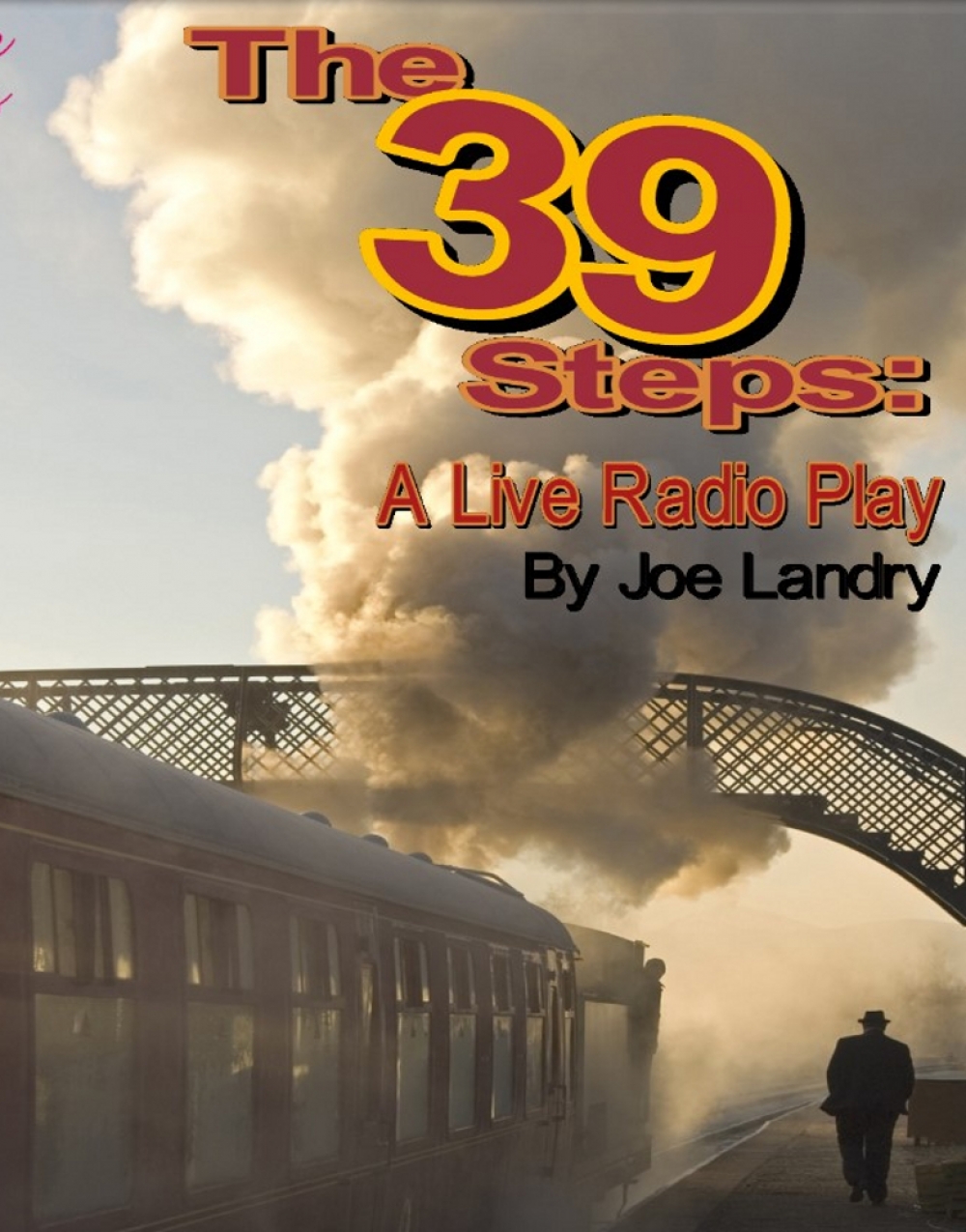 The Walpole Footlighters Proudly Presents

---

The Thirty-Nine Steps: A Live Radio Play

By

Joe Landry

---

Directed by

Sheila Kelleher

Cast

Ken Carberry

James Keegan

Patrick Murphy

Diana Doyle

James Koonce

Jon Workman

Ed Krasnow

---

February 12-27, 2021

Produced by special arrangement with Playscripts, Inc (www.playscripts.com)

©2020. This livestream was produced by special arrangement with Broadway Licensing/ Playscripts. All rights reserved. By accepting the livestream, you agree not to authorize or permit the livestream to be copied, distributed, broadcast, telecast, or otherwise exploited, in whole or in part, in any media now known or hereafter developed.

WARNING: Federal law provides severe civil and criminal penalties for the unauthorized reproduction, distribution or exhibition of copyrighted motion pictures, videotapes or videodiscs. Criminal copyright infringement is investigated by the FBI and may constitute a felony with a maximum penalty of up to five years in prison and/or a $250,000.00 fine.
Follow Us:
Production Staff
| | |
| --- | --- |
| Director | Sheila Kelleher |
| Stage Manager | Marianne Phinney |
| Producer | Marianne Phinney |
| Set Designer | Michael Dornisch |
| Lighting Designer/Operator | Anthony Liapis |
| Sound Designer/Operator | Linda Berman |
| Jingle Composer | Richard Patterson |
| Production Sound Mixer/Foley Consultant | Tom Powers |
| Sound Engineer | Stuart Patterson |
| Costume Designer | Nancy Tella |
| Set Construction Crew Chief | Michael Dornisch |
| Set Construction | Linda Berman, Sheila Kelleher, Marianne Phinney, Peter McElhinney |
| Dialect Coach | Marianne Phinney |
| Publicity Manager | Steve Small |
| Social Media Manager | Rachel Rabinovitz |
| House Manager | Stuart Patterson |
| Program | Lisa Cyr |
---
Meet the Production Staff
Sheila Kelleher (Director) is grateful for her first opportunity to direct for the Walpole Footlighters. She holds a Masters degree in Theatre Education from Emerson College and has been performing for the past 20 years, primarily on the South Shore, directing for the past 7. Last seen as Masha in MMAS' Zoom production of Vanya and Sonia and Masha and Spike, she's adjusting to the virtual theatre environment. Many thanks to the incredibly talented cast for their hard work. Thanks also to the amazingly supportive production crew for all their zigging and zagging to figure this out. Looking forward to the return of live theatre and social gatherings, she urges social responsibility to get us there. Stay healthy and safe!
Marianne Phinney (Producer/Stage Manger/Dialect Coach/Set Construction) has been acting and directing for over 30 years. A PhD in Linguistics provided the framework for dialect coaching (and a few academic positions). She has coached productions at The Umbrella in Concord, Norton Singers, Merrimack College, MMAS, and the Walpole Footlighters for British, American, and foreign regional dialects. Her stage credits include Margie Walsh in Good People, Rose Arnott in Enchanted April (DASH award Best Actress), Cassius in Julius Caesar and the one woman shows Red Hot Patriot: The Kick-Ass Wit of Molly Ivins and Shirley Valentine. Marianne is an adjudicator for the Massachusetts Education Theatre Guild Festival and Marquee Musical Awards.
Tom Powers (Production Sound Mixer/Foley Consultant) is pleased to join the Walpole Footlighters for this production. Tom is an experienced sound designer who has lent his talents to several local theatres, including Arlington Friends of the Drama (Sunset Boulevard, The Addams Family, The Game's Afoot: Holmes for the Holidays), the Concord Players (The Producers, Funny Girl, Barefoot in the Park, It's A Wonderful Life: A Radio Play), Nashoba Players (Stage Kiss), TCAN (Avenue Q), Worcester County Light Opera Company (The Drowsy Chaperone), Pilgrim Soul Productions (The Curious Incident of the Dog in the Night-Time), and the Stratton Players (The 39 Steps: A Live Radio Play, Sabotage: A Radio Play). Tom was nominated for a DASH Best Sound Design Award for Avenue Q and received a DASH Award for The Producers.
Linda Berman (Sound Designer/Set Construction) is the resident Sound Designer with the Footlighters who often also stage manages or produces the show, depending on the volume of sound cues. She came to the Footlighters 8 years ago and has since joined the Board as their Secretary, designing all of the Footlighters email communications. Linda loves working on set construction and helping the lighting crew hang lights. She says that the best part of each show is the time before the show goes up pulling it all together. In her past, Linda has filled the role of Technical Director, Props Mistress, and Producer for other community theaters.
Michael Dornisch (Set Construction/Crew Chief) designed the set for Other Desert Cities last year and received a DASH Outstanding Achievement award for his design. He has also performed in several Footlighters shows and is humbled by the people who have volunteered their time to build and paint to bring his design to life in an effort to entertain audiences. Michael would encourage anyone reading this bio to consider volunteering their talents to bring the next season to the stage. As P.T. Barnum said, "The noblest art is that of making others happy."
Anthony Liapis (Lighting Designer/Operator) has been designing lights for the Footlighters and other community theaters for over ten years. Footlighters productions include Red Hot Patriot, The Savannah Sipping Society, The Great American Trailer Park Musical, Summer and Smoke, and Something's Afoot. He designed lights for The Odd Couple (Female Version), Dead Man's Cell Phone, and Noises Off at MMAS and was the resident lighting designer for the Marilyn Rodman Performing Arts Center prior to the COVID-19 shutdown. Tony received a DASH Consultant's Choice Award with Chris Sabatino for Excellence in Projection Programming for You're a Good Man, Charlie Brown. He was most recently nominated for a DASH award for his lighting design for Radium Girls.
Nancy Tella (Costume Designer) is the resident costume designer for the Walpole Footlighters. She holds a degree in theatre from the University of Massachusetts, Amherst and a Masters in Special Education from the American International College, Springfield. She has costumed numerous productions over the years including campus, community, professional and local school system shows. She also teaches costuming at a summer camp in Maine. Most recently she has designed costumes for the MMAS production of Dead Man's Cell Phone and the Footlighters fall production of 9 to 5, the Musical. Nancy resides in Attleboro, MA with her husband, Bob, and rescue dog Rocket and works in Special Education at Attleboro High School. When not costuming, or attending theatre productions, Nancy can be found traveling, reading and knitting.
THANK YOU!
The Walpole Footlighters would like to thank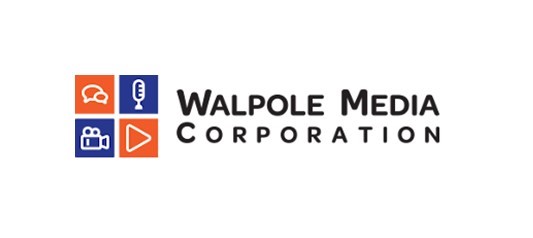 who contributed time, resources, and staff to the recording of this production!