Gaslight Theatre presents
The Odd Couple:
Female Version
By Neil Simon
Directed by Ginny Shipley
Produced by special arrangement with Samuel French, Inc.
(Concord Theatricals)
Follow Us:
Setting
Olive Madison's Riverside Drive Apartment
Summer 1985
There will be one 15-minute intermission
As a courtesy to our patrons and performers, please silence or turn off all mobile devices during the performance and refrain from the use of backlit screens.
Photography and recording are not allowed during Gaslight Theatre performances due to copyright law.
Cast
Catina Sundvall
Olive Madison
April Swinnea-Ogg
Florence Unger
Jason Ogg
Manolo Costazuela
Mitch Lyon
Jesus Costazuela
Creative Team
Aly Fisher
Assistant Director
Catina Sundvall
Set Design
Amberla Tepe
Stage Manager
Jay Pruitt
Set Construction
Tricia Pruitt
Set Construction
Pierce Jones
Set Construction
Cast & Crew
Set Construction
Nathan T Sundvall
Sound and Lights
Meet the Company
Mary Aiaka Kent
Sylvie
She is excited to return to the stage after a 9 year hiatus spent traveling with her military hubby and kiddos. She studied Theatre at Oklahoma State University( Go Pokes!) some of her favorite roles/accomplishments include; starting the children's theatre at Gaslight 14 years ago! Starring as Ophelia in Hamlet, Beatrice in Much ado, Lady Anne in Richard III, Sarah Brown in Guys and dolls, Sister James in Doubt and Elvira in Blithe Spirit for which she won a Best actress Charlie award. She would like to thank Ginny and the cast and crew , especially the ladies at the table, for making her return to the stage so amazing and fun! Thanks to her husband for reading lines and holding down the fort at home, her sons for the encouragement, and her Katy bug for " mommy snuggles" after rehearsal! Enjoy the show!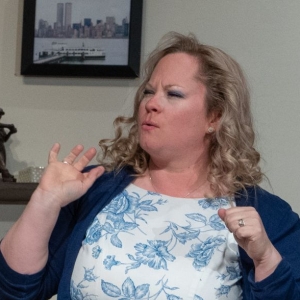 Janet Jones
Mickey
Janet Jones is thrilled to be back onstage in this hilarious Neil Simon comedy. Her last appearance was in The Savannah Sipping Society. A lover of comedy, her favorite roles were truly "bucket list" opportunities in musicals playing Golda in Fiddler on the Roof, and Miss Mona in The Best Little Whorehouse in Texas. A frequent director here at Gaslight, you might remember her productions of Chicago, Hairspray, and Deathtrap, to name a few. "It's always a joy to work with old friends and to meet new members of our theatre family." She would like to thank Ginny for the opportunity to bring Mickey to life, her fellow cast members, and her family for their continued support and love.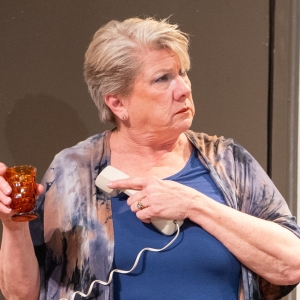 Dedra Lyon
Renee
Dedra is very excited to play Renee in The Odd Couple! This is Dedra's first time in a cast at Gaslight Theatre. She was Assistant Director for Lucky Stiff, Gaslight's 2022 Summer Musical. Dedra's last time on stage was in 2009 when she played the title role in "Aida" at Hope Theatre in Oklahoma City. When she isn't in the theatre, Dedra is spending time with her husband Mitch, and her wonderful bonus kiddos Harrison and McCartney. Dedra would like to thank Ginny for taking a chance on her in this role, and she would like to thank the cast and crew of The Odd Couple for making this a wonderful experience!
Aly Fisher
Vera
This is Aly's first show at the Gaslight Theater, but not her first tome on the stage. She was born in The City, raised in Enid and moved away. 18 years later, she and her parents moved back to town. The first thing on the list was to get involved in the local community theater. She current is an Ecommerce Assistant at Atwoods Ranch and Home and lives with her parents, and their 3 dogs. Other productions she was in included: Pride and Prejudice, Brothers Grimm Spectacularathon, and 9 to 5. Aly is very excited on starting this theatrical journey in Enid.
Catina Sundvall
Olive Madison
Catina has been a part of Gaslight Theatre for over 20 years. Most recently seen on stage in the season opener Macbeth playing a dream role of Macbeth. She directed Mary Poppins in 2021 and is looking forward to the next show she will be directing next season. Catina is a counselor and the chair of the LGBT Coalition. She is the mom of 3 grown up kids and nana to 3 amazing young men. She says "Olive has been a great role with an amazing cast and crew". Later
April Swinnea-Ogg
Florence Unger
While April has enjoyed embracing most of Florence's quirks and neuroses, she knows her neurodivergence falls somewhere in the middle of the Olive/Florence Venn Diagram. She was last seen as Lady Macbeth in this season's Shakespeare in the Park production of Macbeth. Other Gaslight favorites include Millie in Exit Laughing, Miss Prism in The Importance of Being Earnest, and Randa Covington In Savannah Sipping Society. April's love of storytelling led her to train at the OSU theatre department in Stillwater. She earned a Bachelor of Science in Education at NWOSU, and now enjoys sharing her love of writing and storytelling with her English III High School Juniors. April would like to thank Ginny for the opportunity to share the stage with such wonderful scene partners. April's favorite pastime is sharing laughs and being wonderfully weird with her husband Jason and their two children.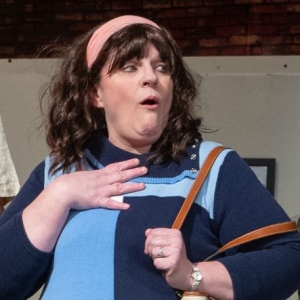 Jason Ogg
Manolo Costazuela
After Jason's last appearance as Paul Sheldon in the dark psychological thriller Misery, it is a welcome change of pace to perform in this light-hearted confection of a play. Besides getting to work once more with his spouse, the eternally lovely and talented April Swinnea-Ogg, he gets to share the stage for the first time with his brother from another mother, Mitch Lyons. Thanks to Ginny for the opportunity to work with this fun and phenomenal cast. Jason has been seen as Prof. Plum in Clue and as Dr. Chasuble in The Importance of Being Earnest.
Mitch Lyon
Jesus Costazuela
Mitch Lyon has been in numerous plays and musicals over the years. He was last seen as Orion Welles in War of the Worlds: The Panic Broadcast and as Johnny in American Idiot. He also directed last summer's musical, Lucky Stiff. This is his first time to share the stage with his wife, Dedra. He is thankful to be working with all of these incredible people. He believes Jason is the best brother he could have other than his real brothers. Thanks to Ginny, the cast, the crew, and his kids.
Ginny Shipley
Director
I'm happy to present The Odd Couple female version. This is a really funny show and my actors are amazing. Thanks for all your hard work! Special thanks to Catina for designing the awesome set; to Nathan for doing tech, and to my crew Amberla, Sam, and Rachel. Special thanks to Aly for stepping up and playing Vera at the last minute!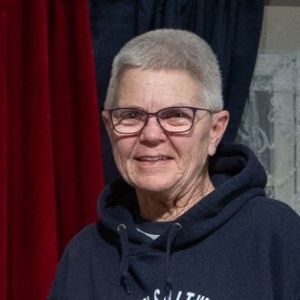 Aly Fisher
Assistant Director
Catina Sundvall
Set Design
Amberla Tepe
Stage Manager
Amberla has been wanting to get involved at Gaslight since moving here in 2015 but just never made the time. Realizing she turns 40 in March lit a fire under her to finally do it. She has been having a blast getting to know the Odd Couple cast and crew and is excited to help produce a hilarious Neil Simon comedy. Amberla grew up in Stillwater, went to Oklahoma State for Film Studies, moved to Tulsa, got married, then moved to Los Angeles and got divorced. She came back to Oklahoma after 5 years away because she missed her family, and now lives with her sister and two super cute cats in Enid. While living in LA, she picked up a habit of doing standup comedy and keeps saying she might start it up again "one of these days." We'll see. Amberla really wants everyone to come to see The Odd Couple (Female Version) because it's really funny, and we all deserve a good laugh!
Rachel Ogg
Stage crew
Rachel (he/him) is so happy to be working backstage for The Odd Couple. Rachel has been in two productions so far. He was the 1st murderer in Macbeth and he played Daisy in Alice's Adventures in Wonderland.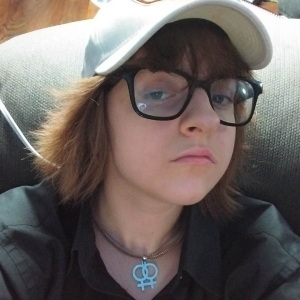 Jay Pruitt
Set Construction
Tricia Pruitt
Set Construction
Pierce Jones
Set Construction
Cast & Crew
Set Construction
Nathan T Sundvall
Sound and Lights
Nathan is excited to work on this show with both of his moms and several friends. He is a recent graduate from the IT program at Autry and is looking for a job! He enjoys tech work because it is a challenge to find what will work best for a show!
Donors
Thank you to the following organizations and individuals for their support of The Odd Couple: Female Version!
Park Avenue Thrift
Christianne Chase-Floral Design
Annie Jones & Pat Lentz-Sylvie's Costumes
Jay & Tricia Pruitt
Pierce Jones
Cheri & Ben Ezzell
Jamie Wilson
Carmen Ball
Whitney Hall
Heather Palmer-Social Media Guru
Autry Technology Center's Culinary Department
Dawn Muncy-Production Photography
Enid News & Eagle
Quick Poll - How did you learn about this performance?