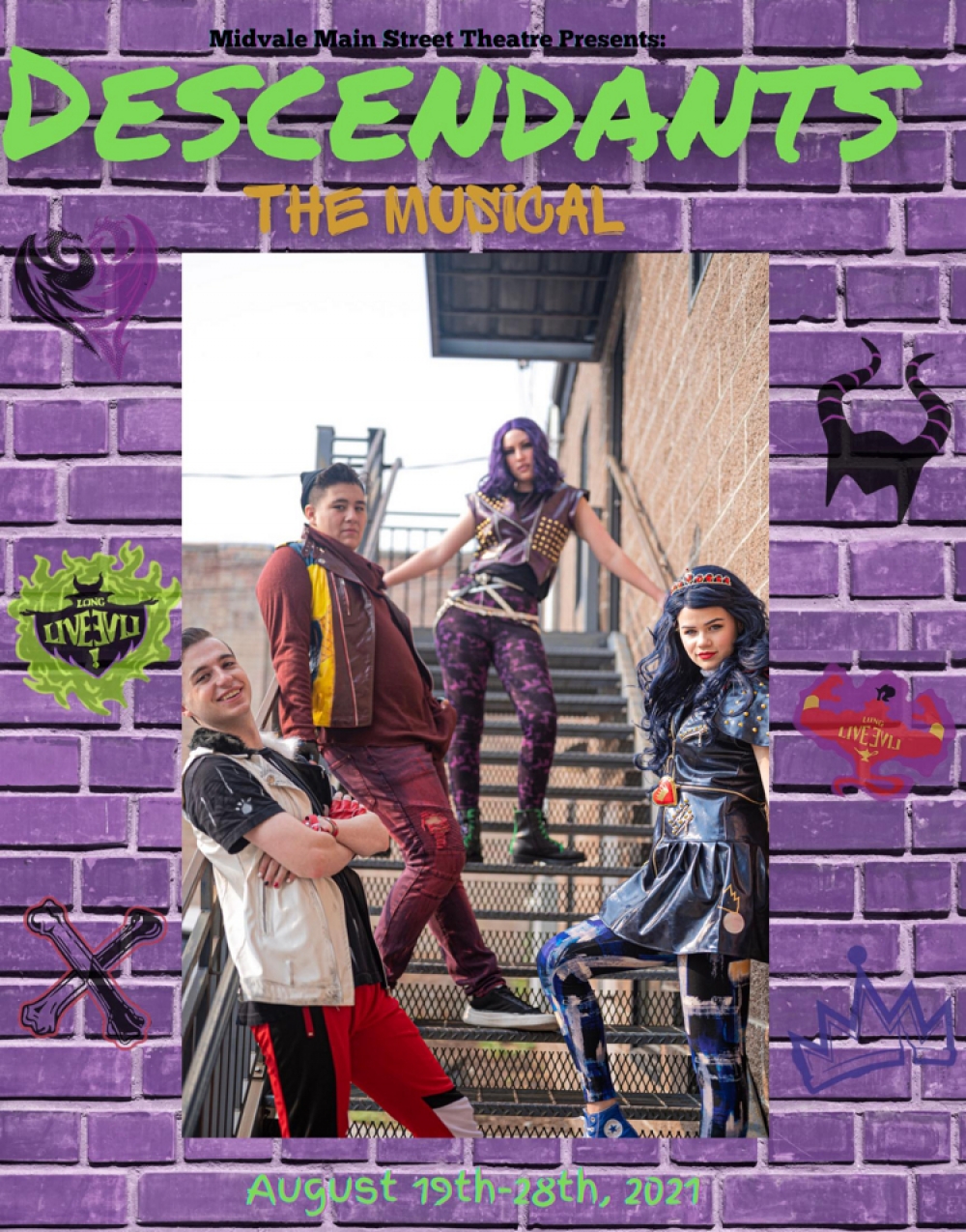 Descendants

the Musical

at Midvale Main Street Theatre

Book by

Nick Blaemire

Music Adaptation by Madeline Smith

Vocal Arrangement by Madeline Smith

Additional Lyrics by Nick Blaemire

Orchestrations by Matthew Tishler

Music Produced by Matthew Tishler

Songs by: Johan Alkenas, Adam Anders, Aristeidis Archontis, Antonina Armato, Howard Ashman, Peer Astrom, Stephen Mark Conley, Doug Davis, Charity Daw, Andrew C. Dodd, Josh Edmondson, Pipo Fernandez, Nikki Hassman, Samuel Hollander, Ben Hostetler, Tim James, Hanna Jones, Jack Kugell, Craig Lashley, Andrew Lippa, Jeannie Lurie, Alan Menken, Grant Phillip Michaels, Anthony Mirabella, Shayna Mordue, Chen Neeman, Susan Paroff, Shelly M. Peiken, Joacim Persson, James K. Petrie, Adam Schlesinger, Adam Schmalholz, Tyler Shamy, Jodie Shihadeh, Nikki Ann Sorrentino, Thomas Armato Sturges, Ali Dee Theodore, Matthew Wong, David Zippel

Based on the Disney Channel Original Movies written by Josann McGibbon and Sara Parriott
Follow Us:
Based on the popular Disney Channel Original Movies, Disney's Descendants: The Musical is a brand-new musical comedy featuring the beloved characters and hit songs from the films!
"It is present-day, and in the kingdom of Auradon, all of Disney's beloved heroes and royalty are living happily ever after, safe from the terrifying villains and troublesome sidekicks they have banished to the magic-free Isle of the Lost. That is until Ben, the benevolent teenage son of Belle and King Adam (The Beast), offers a chance of redemption for the troublemaking offspring of the evilest villains. Mal, Evie, Jay and Carlos – the children of Maleficent, the Evil Queen, Cruella De Vil, and Jafar – are welcomed to Auradon Prep to attend school with the children of their parents' sworn enemies. Now entering a completely foreign world and way of life, the four Villain Kids have a difficult choice to make: should they follow in their parents' wicked footsteps or learn to be good?"
Song List
Act 1
BETTER TOGETHER (PRELUDE)
ROTTEN TO THE CORE
EVIL LIKE ME
BE OUR GUEST
GOOD IS THE NEW BAD (PREPRISE)
GOOD IS THE NEW BAD
EVIL LIKE ME (REPRISE)
ROTTEN TO THE CORE (PARENTS' REVENGE)
GOAL
GOOD IS THE NEW BAD (REPRISE)
WAYS TO BE WICKED (PREPRISE)
DID I MENTION
Act 2
BETTER TOGETHER (PRELUDE 2)
SPACE BETWEEN
CHILLIN' LIKE A VILLAIN
GOOD IS THE NEW BAD (REPRISE 2)
IF ONLY
WAYS TO BE WICKED
GO THE DISTANCE
EVIL LIKE ME (REPRISE 2)
BETTER TOGETHER
BREAK THIS DOWN
Meet the Company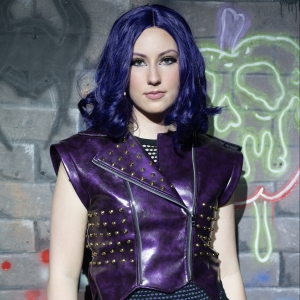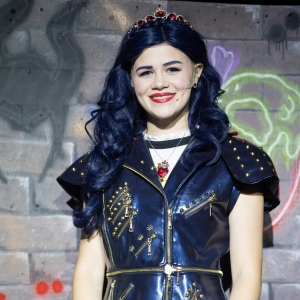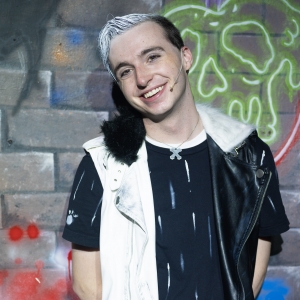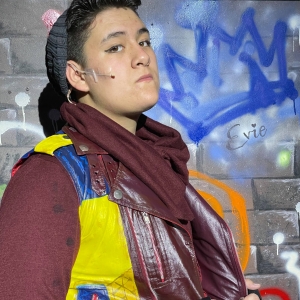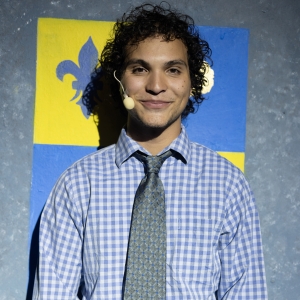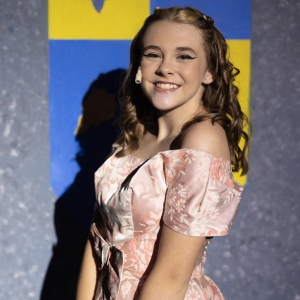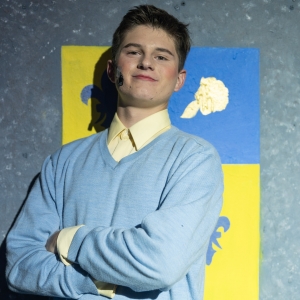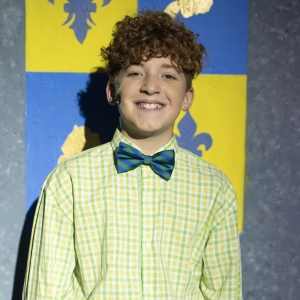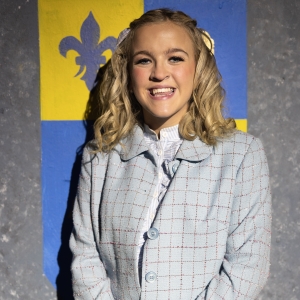 Madison Stensrud
Fairy Godmother (Featured Dancer)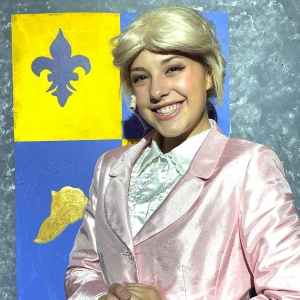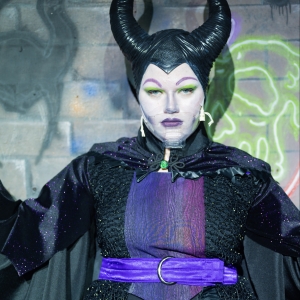 Morgan Eggleston
Evil Queen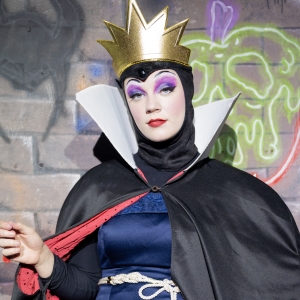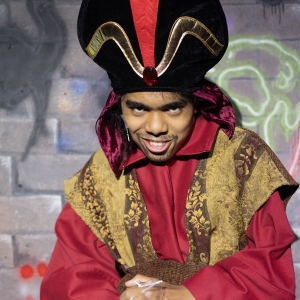 Hannah Church
Cruella (Featured Dancer)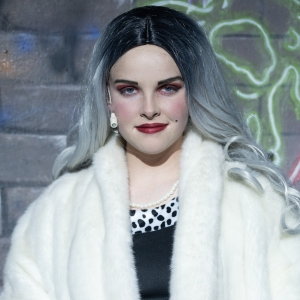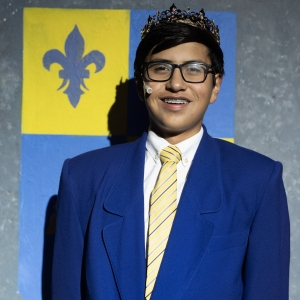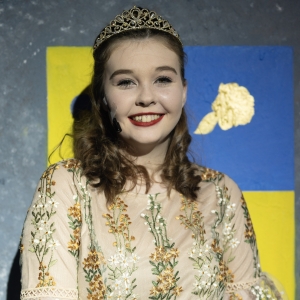 Alora Pratt
Snow White/Ensemble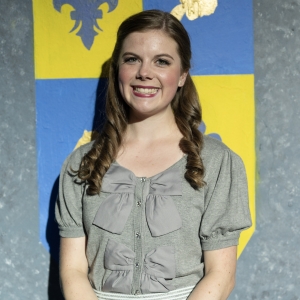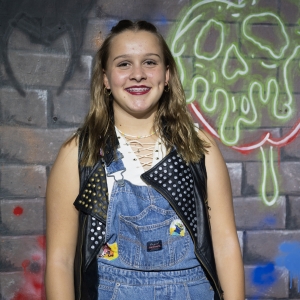 Austin Flamm
Ensemble/Coach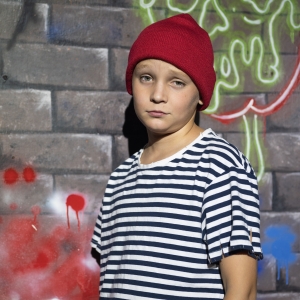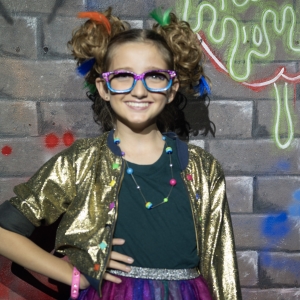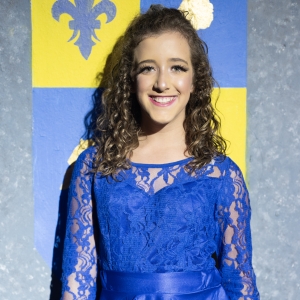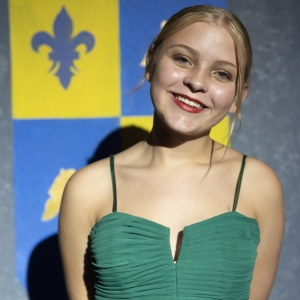 Emma Powell
Ensemble (Featured Dancer)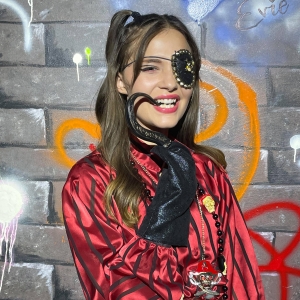 Emma Stensrud
Ensemble (Featured Dancer)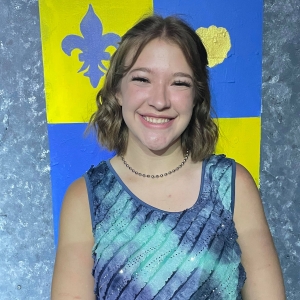 Franchesca Jensen
Ensemble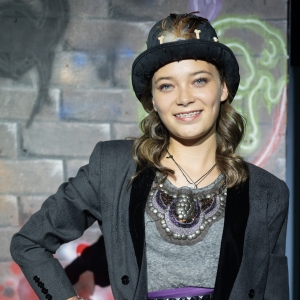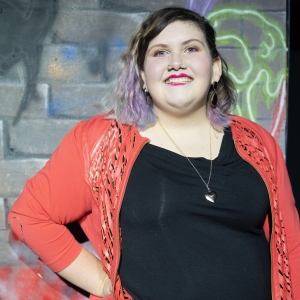 Kalaya Thomas
Ensemble (Featured Dancer)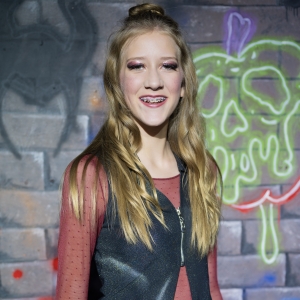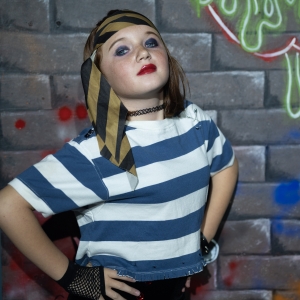 Lilly Alldredge
Ensemble/Royal Page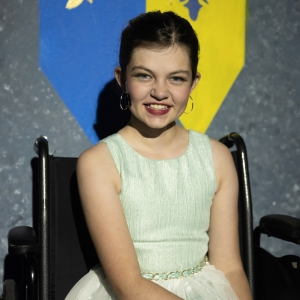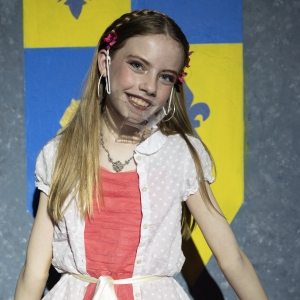 Lydia Cousins
Ensemble (Featured Dancer)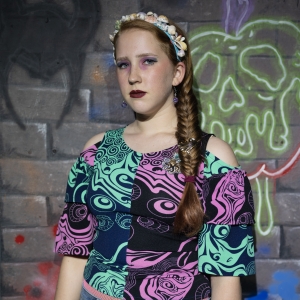 Nicholas Best
Ensemble/Maurice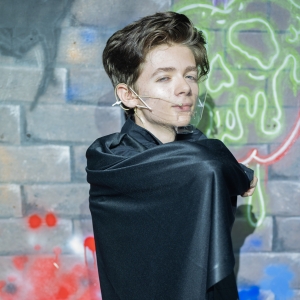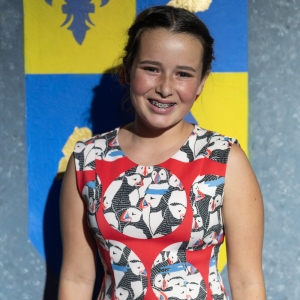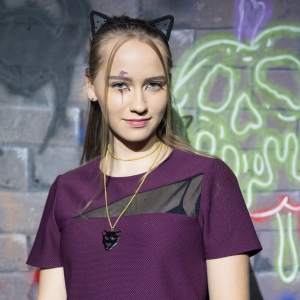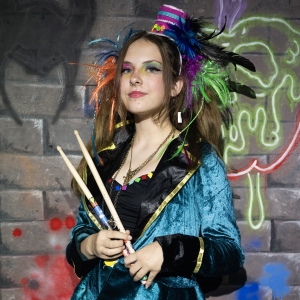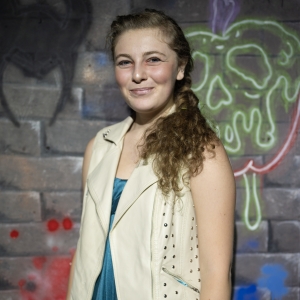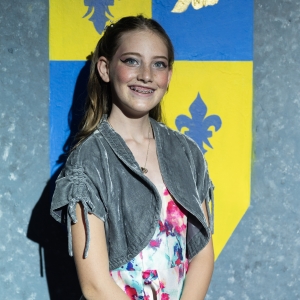 Cassidy Ross
Director
Cassidy is ecstatic to finally be able to bring her kids program back in full force on our stage after 18 long months since the MMST doors closed. Cassidy started this children's program 10 years ago and has had the chance to direct 14 productions with the most talented kids in the valley. Cassidy not only directs her shows, but also designs her own sets and costumes and is so thankful for the talented people that surround her and help these magical shows come to life. Besides running her program, she has also had the chance to direct a few "big kid" shows here at MMST, including Next to Normal, Spring Awakening and Grease. When Cassidy is not directing, you can typically find her on the stage. A few of her favorite past roles include: Sophie (Mamma Mia!), Scaramouche (We Will Rock You), Sherry (Rock of Ages), Casey (First Date), and Natalie (Next to Normal). "Thanks again to everyone who helped make this show possible! I hope you enjoy the show!"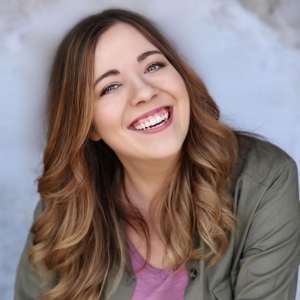 Brynnly Bosworth
Assistant Director, Music Director, Co-Choreographer
After being in the youth program at MMST herself, she has spent the last seven years helping direct, music direct, and/or choreograph the children's shows while also performing on stage. Some of her favorite roles at MMST include Jerusha Abbott in Daddy Long Legs and Wednesday Addams in the Addams Family. She works as a private voice teacher, getting her training from the Berklee College of Music as well as the Lovetri Institute for Somatic Voicework. www.singwithbee.com.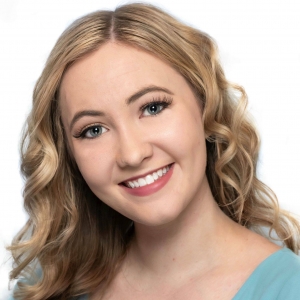 Alexandra Valdez
Choreographer
Allie loves performing on the MMST stage and has grown so much as a performer with the MMST family. She is so grateful for the opportunities she has been given as a choreographer for the kids productions, and can't wait to continue to work on more shows. Allie has loved seeing her passion grow both on and off of the stage, as a choreographer and couldn't wait to be involved on the production team for this show. "The feeling I get when seeing a story told through movement is second to none. To know that I get to have a hand in that is so rewarding! This show is so special to me, and I know it will be for everyone who gets the chance to see it as well."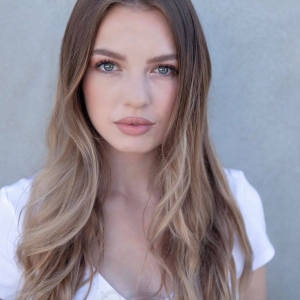 Emma Stensrud
Choreographer Assistant, Set Painter
Emma is so excited to be helping with choreography on her second show at MMST after being in their children's program for the last 7 years. She has had previous Assistant Choreographer experience in Mulan Jr, The Addams Family (twice) as well as Choreographing 101 Dalmatians Kids here at MMST. She has loved working with the kids, especially in preparation to study Elementary Education this Fall at SUU. "Thank you to everyone here at the theatre as well as my family for giving me this opportunity and continuing to support me. <3"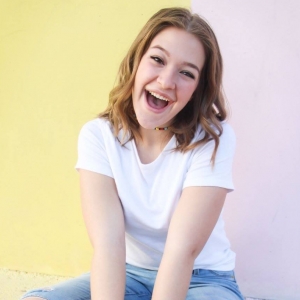 Tammy Ross
Producer
Tammy has owned and operated Midvale Main St. Theatre since August of 2009, directing and/or producing over 50 musicals. Some of her all-time favorites include Mamma Mia, Rock of Ages, We Will Rock You, Next to Normal and Daddy Long Legs. It has always been her passion to provide opportunities for those in our community to have a fun, safe space to perform while also bringing quality theatrical experiences to all our patrons.
"This cast has worked so hard during an exceedingly difficult and challenging time to put together such an amazing production. I'd like to give a special shoutout to all those theatre patrons who have continued to support us through the past 18 months, it has been our goal to keep our actors safe and healthy so we have kept our theatre shuttered until now. We finally feel the time is right to begin bringing things back, so here we go. Enjoy the show!"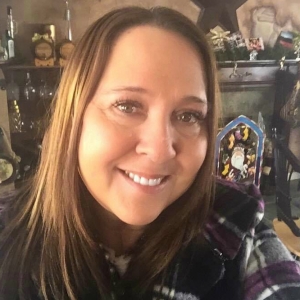 Kristina Stone
Stage Manager, Costume Painter
Kristina Stone has been working on shows at MMST since 2011 and has been lucky enough to assist with their Children's Program since the beginning. Some of her favorite shows she has worked on are: Little Mermaid Jr, You're a Good Man Charlie Brown, Daddy Long Legs, Frozen Jr, and Descendants. She'd like to thank MMST for giving her a place to do what she loves and would like to thank Cassidy for dedicating so much of her time and talent to bringing this amazing show to life. Thank you all for coming and enjoy the show!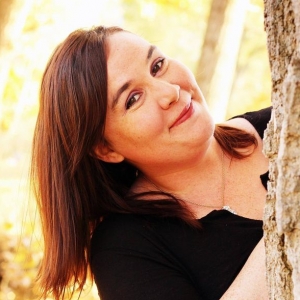 Sara Goldberg
Production Assistant
Sara Goldberg is so excited to be returning as a PA for the MMST kids program! This is her forth kids production and ninth show with the Midvale family. She loves these kids and what theatre has done for them and how it can bring such light when times are seeming really dark!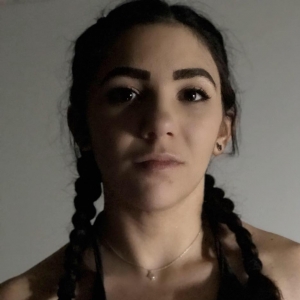 Tasha Kunzler
Production Assistant
Tasha is so happy that virtual shows are (mostly) over. She has been working on shows at MMST for the past 6 years and will continue to until she dies and becomes the new theatre ghost. Past shows include: Next to Normal, You're a Good Man, Charlie Brown, American Idiot, Spring Awakening, and Rock of Ages.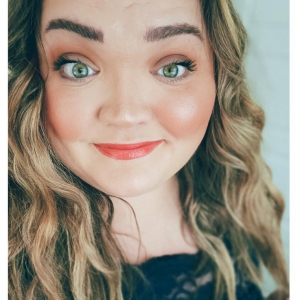 Kyle Esposito
Co-Lighting Design
Having worked mainly as an actor, Kyle performed in over 60 productions spanning Utah, Idaho, Las Vegas, and Virginia. Kyle has also worked as a director at Empress, Hopebox, and CenterPoint Legacy Theatres. Coming up, Kyle will be directing MMST's production of "Company". Kyle has also worked as a technician on lighting crews at Hale Centre Theatre, CenterPoint Legacy Theatre, and for Pioneer Theatre Company where he worked with Award-Winning Broadway Light Designer Paul Miller on multiple projects, including the Pre-Broadway Workshop of "Cagney" starring Broadway veteran Robert Creighton.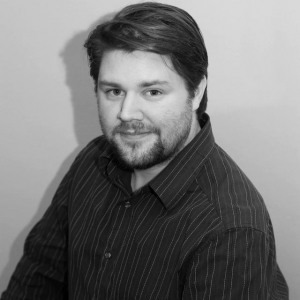 Gabriela Da Silva Baguley
Co-Lighting Design
Gabriela received her degree in Theatre at BYU-I and is now the drama teacher at Churchill Junior High.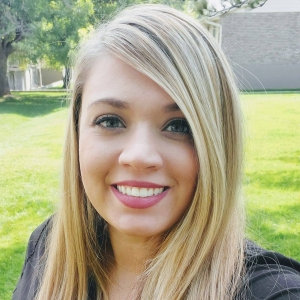 Jan Harris, Suzanne Walker, Jeffrey Black, Amy Bosworth
Seamstresses/Costumers
Our talented seamstresses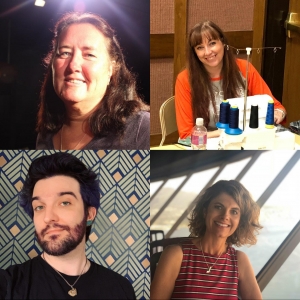 Multimedia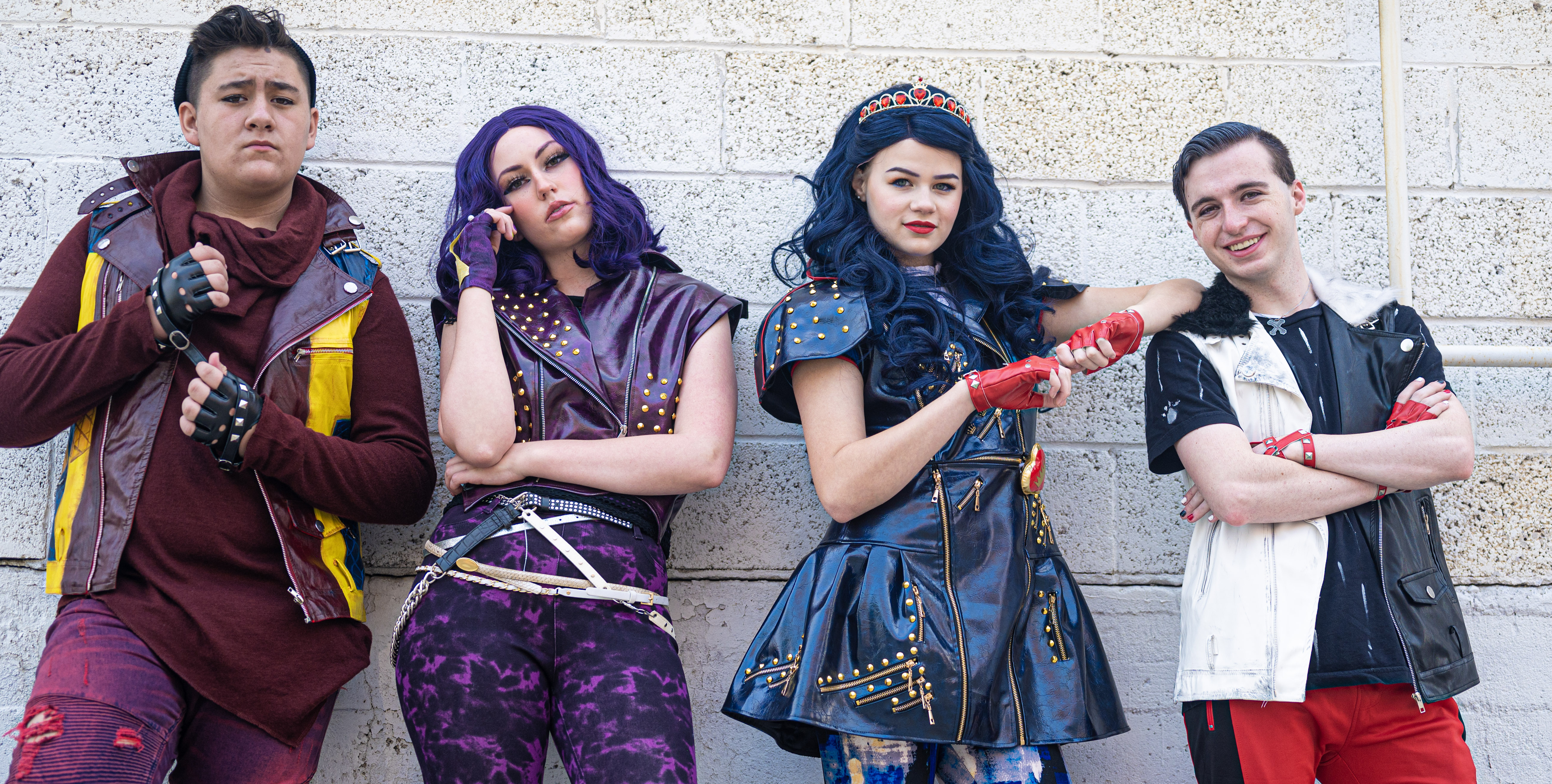 Youth Program Fundraising Note
Due to the challenges of the Covid-19 pandemic, the Midvale Main St Theatre has remained closed since March 2019. MMST also values the safety of their performers and patrons, especially its children, and respect the guidelines established to keep the community safe. For over a year now, the stage has remained dark until just recently, and ticket sales have been non-existent. Without the ability to seat an audience, they simply cannot go on.
Since 2008, MMST has been run by the talents, time, and humble means of the Ross family who have a passion to share honest and important stories with their community. Unlike larger venues, MMST receives no outside funding or state grants. It is supported through tickets sales from previous productions and through the work of many volunteers.
When Cassidy created this kids program, she wanted everyone to be able to experience the arts, no matter their financial situation. Every single kid that you see on this stage did not have to pay to participate in this production. Because of this, the staff of our youth program volunteers their time so that all of the money from ticket sales go back into the program for things like rights, costumes, wigs, microphones, sets, props, and everything in between. Our staff spends countless volunteer hours so that we can pull that off, but it can get costly. We had to use much of our past money we had saved up from previous youth productions to help keep the theatre around so that we could reopen our program when it was finally safe. Giving opportunities to children of all socioeconomic backgrounds, ensuring no child is without an opportunity to discover their passion for the arts has always been our programs main focus, and we tried to put on this production to the quality we always have, but that took a lot of our funds. If you can and would like to help donate to cover the cost of this production and help us keep our program alive, it would mean the world to us.
Humble beginnings are what make MMST's mission so special. Help us save this treasured piece of our community's history, and ensure that their stories can continue being told.
Donations can be sent to our Venmo below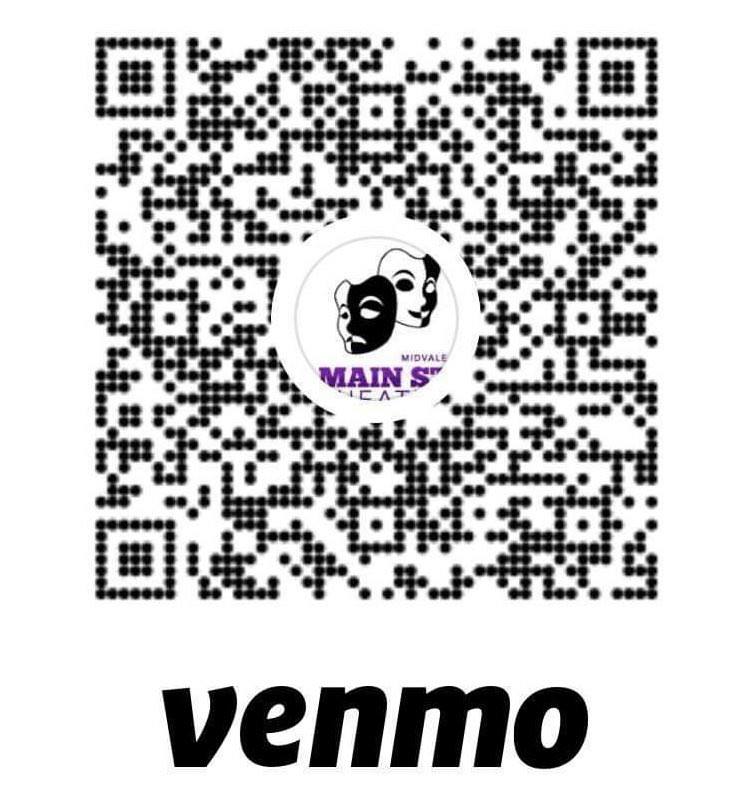 https://venmo.com/code?user_id=2444596944568320831&created=1629433558.988944&printed=1
Learn More About Stage Mag