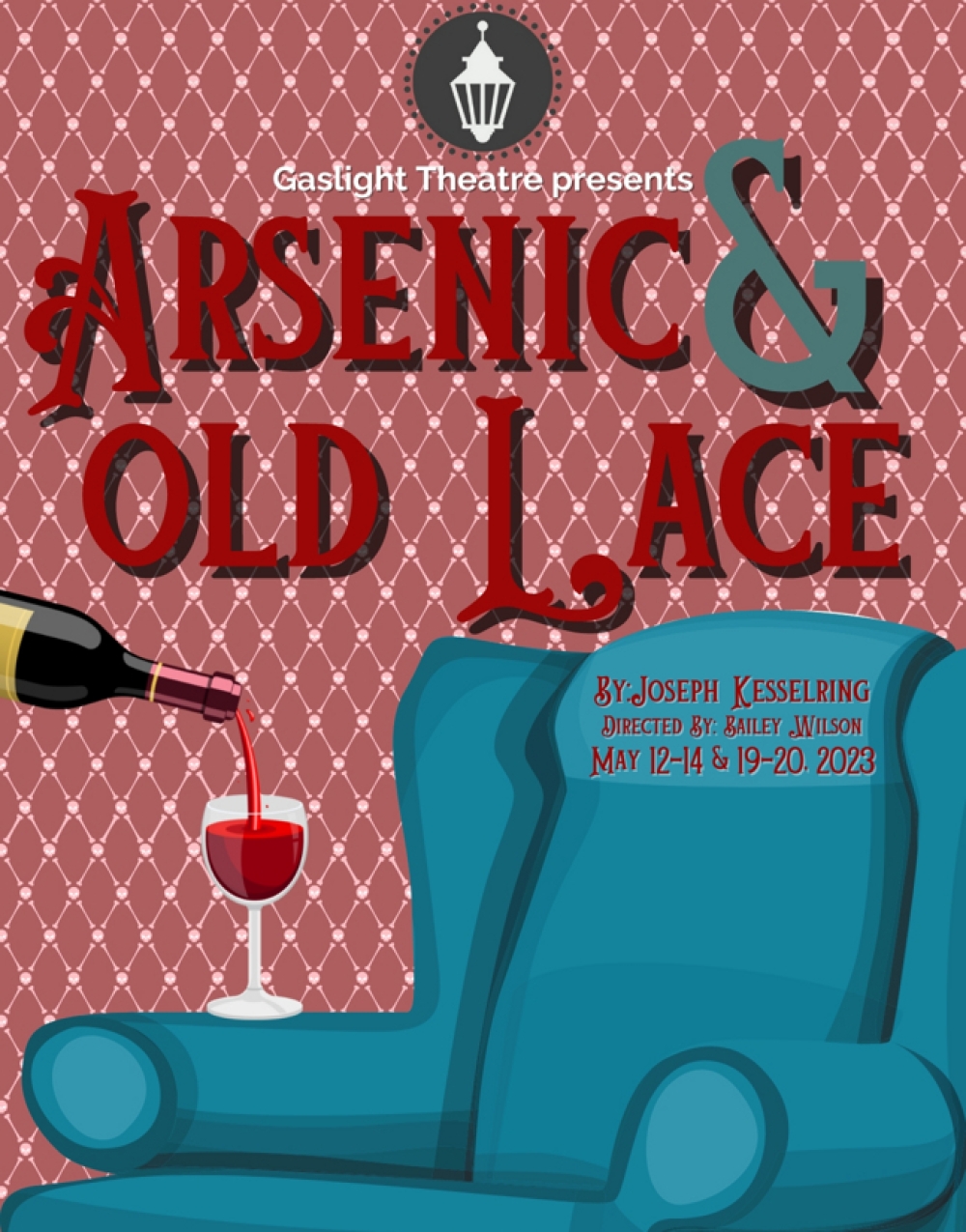 Gaslight Theatre presents
Arsenic and Old Lace
By Joseph Kesselring
Directed by Bailey Wilson
Produced by special arrangement with Dramatists Play Service
Follow Us:
There will be two 15-minute intermissions
As a courtesy to our patrons and performers, please silence or turn off all mobile devices during the performance and refrain from the use of backlit screens.
Photography and recording are not allowed during Gaslight Theatre performances due to copyright law.
Cast
Timothy Cole
Mortimer Brewster
Carmen Ball
Abby Brewster
Tricia Pruitt
Martha Brewster
Jake Krumwiede
Teddy Brewster
Alex Johnson
Johnathan Brewster
Madison Wilson
Elaine Harper
Joe Malan
The Rev. Dr. Harper / Mr. Gibbs
Kegan Tuohy
Lieutenant Rooney
Venson Fields
Officer Brophy
Adrianna R. Valenzuela
Officer Klein
Tim Johnson
Officer O'Hara
Jean-Rene' Moniere White
Dr. Herman Einstein
Frank Baker
Mr Witherspoon
Creative Team
Emily Nelson
Assistant Director
Whitney Hall
Lighting Designer
Evan Chermack
Head Carpenter
Meet the Company
Timothy Cole
Mortimer Brewster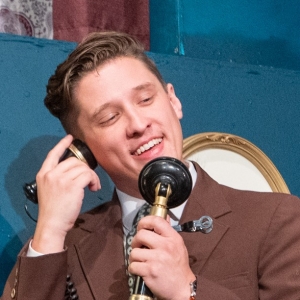 Timothy is making his Gaslight debut with Arsenic and Old Lace. Timothy currently serves on the board of directors at Town and Gown Theatre in Stillwater where he has acted and directed several times as well. He wants to thank Bailey and the rest of the crew for welcoming him to the Gaslight community with such a great show and fantastic cast to work with.
Carmen Ball
Abby Brewster
Carmen has been seen several times over the last 2 years but will be taking a break til next summer's musical, which she is excited to be directing. She has been on both sides of the law with her parts - a homicide detective with grey morals and a kind lady murderess with grey hair. Carmen has enjoyed being in this show with her husband, Frank Baker! Thanks to their golden-Steve McQueen for keeping the home fires burning. Thanks to the cast & crew for all their support and talent! Especially thanks to Sam C for all his help on everything backstage!
Tricia Pruitt
Martha Brewster
Tricia is excited to be back on the Gaslight stage. She moved to Tulsa 10 years ago and was last seen in 'Murders in the Heir' and 'Young Frankenstein the musical' at the BACP. She appreciates Bailey giving her this wonderful opportunity to play such a fun character. She would also like to thank her husband for his love & support.
Jake Krumwiede
Teddy Brewster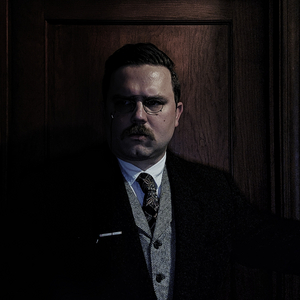 Theodore Roosevelt was the 26th president of the United States from 1901 to 1909. Previously, Roosevelt had served as William McKinley's vice president, before the latter's death in 1901. Roosevelt had also served as the 33rd governor of New York, the assistant secretary of the Navy, as a commissioner with the New York City board of police commissioners and the United States Civil Service Commission, and for three years in the New York State Assembly. Roosevelt would champion progressive initiatives during his time as president, and campaigned on his "Square Deal" domestic policies of conservation of natural resources, control of corporations, and consumer protection. When he felt the Republican party became too conservative under President Howard Taft, Roosevelt started the Progressive "Bull Moose" Party to run against him, ultimately losing to Woodrow Wilson. In his free time, "Teddy" Roosevelt enjoys big game hunting in Africa, touring the new National Parks, writing history texts, and learning about the natural sciences.
Alex Johnson
Johnathan Brewster
Alex Johnson proudly returns to the Gaslight stage as this show's resident creep. A native to Virginia, he has worked professionally with Richmond Shakespeare Theatre. Recent roles at Gaslight include Michael Jay in Awesome 80s Prom (2023) and Jack Worthing in The Importance of Being Ernest (2022), as well as directing both Julius Caesar and The Tempest (2021). All the love and thanks to his beautiful wife Bailey, and their three cats.
Madison Wilson
Elaine Harper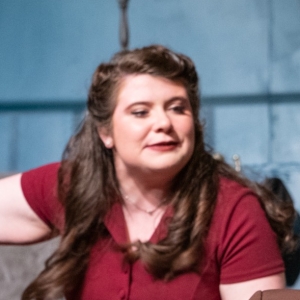 Madison has been involved with the Gaslight for several years in many capacities! From being in Gaslight Teen shows, to performing in Shakespeare in the Park, to directing Kids Drama Camp, this theatre has been a large part of her life. After living in Alva, OK for 6 years, she's happy to be back home in Enid, working as a historical interpreter at the Cherokee Strip Regional Heritage Center. She's especially happy to be able to participate in a main stage show for the first time in a long while! She is so thankful to be a part of this awesome cast, and get to perform alongside some of her favorite people in the world!
Joe Malan
The Rev. Dr. Harper / Mr. Gibbs
This is Joe's third show at Gaslight Theatre. First a reporter, then a nerd, and now a reverend and lonely gentleman, he is certainly making the character rounds. Joe has had a lot of fun preparing for this show and would like to give special thanks to his friends involved with the theater who have encouraged him to continue performing. And thanks go to you, the person reading this bio, for supporting the arts in our community! When not at work or in the theater, you can probably find Joe gazing at the night sky.
Kegan Tuohy
Lieutenant Rooney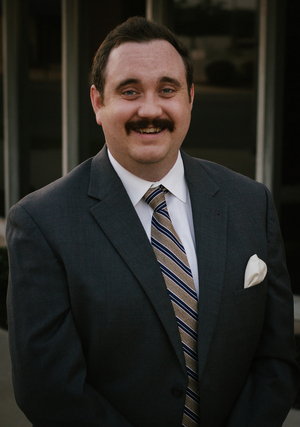 Kegan Tuohy works as an Asst. Vice President/Commercial Lender at Stride Bank. He plays trumpet in the local band, Dually Noted and is making his return to theater after a 16 year hiatus. He was last seen on stage in the 2008 teen production of Shakespeare's "Twelfth Night".
Venson Fields
Officer Brophy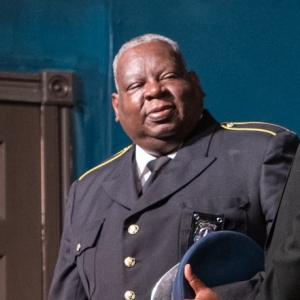 Venson Fields was born and raised in Enid, OK and has performed in many Gaslight Theatre productions; most notably, "Unnecessary Farce", "Othello", "Rent", and "Green Day's American Idiot". "I'm a fan of the arts , be it Audio, Performance, or Visual. However, theatre is the love of my life."
Adrianna R. Valenzuela
Officer Klein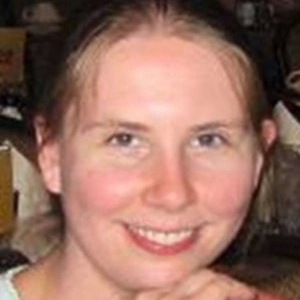 Adrianna Valenzuela obtained a Master's degree in Professional and Technical Writing from the University of Arkansas at Little Rock in Little Rock, Arkansas in 2014. Adrianna has enjoyed acting and writing since her youth. In 1996, she was accepted and trained in a Summer Theater Academy in Little Rock, Arkansas that further refined her acting abilities which included improvisation, dancing, and singing. In 1999, her first acting role was performed for a drama class at Mount Saint Mary Academy. She played a short scene from the play, My Fair Lady, where she performed the role of Professor Henry Higgins. In 2002, she played the role of the Nurse in William Shakespeare's Romeo and Juliet, at the University of Central Arkansas in Conway, Arkansas. More recently, she was selected as an understudy for the role of Annie Wilkes in the play, Misery, performed at the Gaslight Theater in 2022. Adrianna plays the role of Officer Klein in Arsenic and Old Lace.
Tim Johnson
Officer O'Hara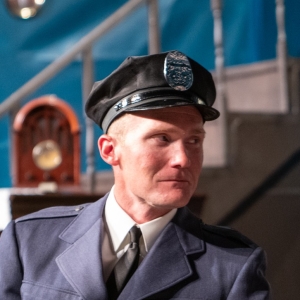 Tim is happy to be back on the main stage. He is thankful to the cast, the crew, and his wife for making this show a fun experience.
Jean-Rene' Moniere White
Dr. Herman Einstein
Retired from the United States Army and has been has been a professional actor for nearly 8 years. Currently living in Enid, he has been actively collaborating with the talented artists of the Gaslight Theater for over 4 years.
Frank Baker
Mr Witherspoon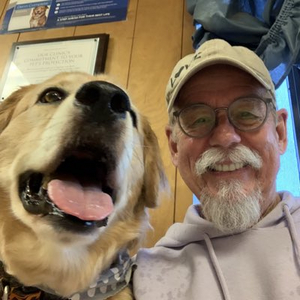 Frank Baker is tickled to be in Arsenic & Old Lace for a second time. He's particularly happy to be sharing the stage with his lovely lady, Carmen Ball. Frank is the incoming president for the Gaslight Board of Directors. Thx for coming!
Bailey Wilson
Director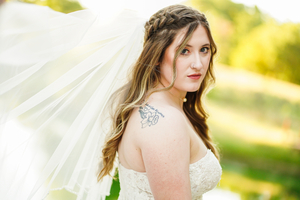 Born and raised in Enid, Bailey has been performing since the age of 4. Though she moonlights as your friendly neighborhood Starbucks barista, Bailey's first love has always been the theatre. She began her theatre journey as a Gaslight Teen in 2010 with a performance of The Actor's Nightmare. Since then, she has been involved in numerous productions and currently serves on the board of directors as chair of the Shakespeare in the Park committee. Bailey studied theatre at Oklahoma State University, and is currently pursuing a degree in English at Arizona State University. Some of her most recent acting credits include Cassius in "Julius Caesar", Estelle Dulaney in "No Exit", Extraordinary Girl in Green Day's "American Idiot", Jo March in "Little Women", and Whitley Whitaker in "the Awesome 80s Prom". Her other directing credits include "A Midsummer Night's Dream" and "The Importance of Being Earnest". "Thank you for being a supporter of the Arts in Enid; we could not do this without patrons like you."
Emily Nelson
Assistant Director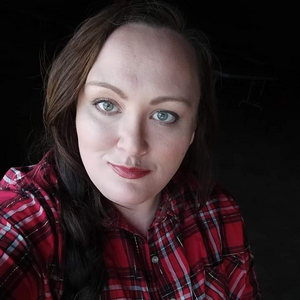 Emily Nelson graduated from UCO with her BA degree in Vocal Performance and also her AA in Music and Speech and Theatre from NEO A&M College. She has been cackling since auditions for this show and has immensely enjoyed all the fantastic characters these actors have brought to life. Thank you Bailey for letting me help on this hilarious project and thank you cast for being so much fun to work with. Enjoy the show!
Rhyn
Stage Manager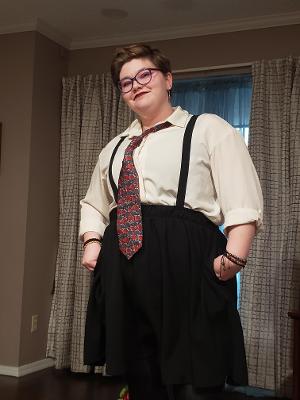 Rhyn has been a part of Gaslight theater for 3 seasons now and has found a second home for themselves in the loving theater community. They didn't know anything about this show until Bailey and Emily asked them to stage manage, but at audtions they immediately knew this was going to be a hilarious, killer show! Rhyn wants to give a special thanks to Bailey and Emily for including them in this project; it was a lot of fun!
Sam Coleman
Stage Crew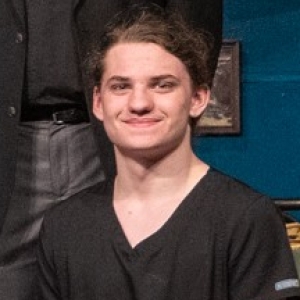 Sam enjoys long walks on the beach and cold milkshakes. He enjoys creative arts and helping the magic happen behind the scenes.
Whitney Hall
Lighting Designer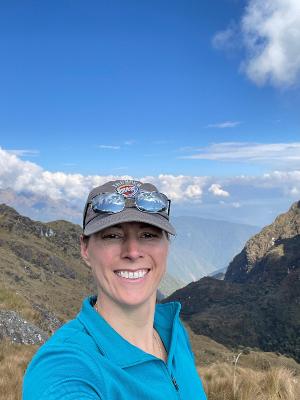 Whitney is delighted to return to Gaslight for this hilarious show. She was most recently the lighting designer for this year's production of Alice in Wonderland performed by the teens. Enjoy the show!
Evan Chermack
Head Carpenter
Evan has been volunteering at the gaslight theatre for 15 years. He was excited to be asked to help build the set for Arsenic and Old Lace. Evan was last seen at Blake the quarterback in The Awesome 80's prom. Come see Evan in his next show Savage in Limbo, in the Turpin.
Donors
Special thanks to:
Charlet Ringwald
Town and Gown Theater of Stillwater
Letty Ringwald
Park Avenue Thrift
Dawn Muncy
Autry Technology Center
Tammy and Marty Wilson
Quick Poll - How far did you travel to see Arsenic and Old Lace?