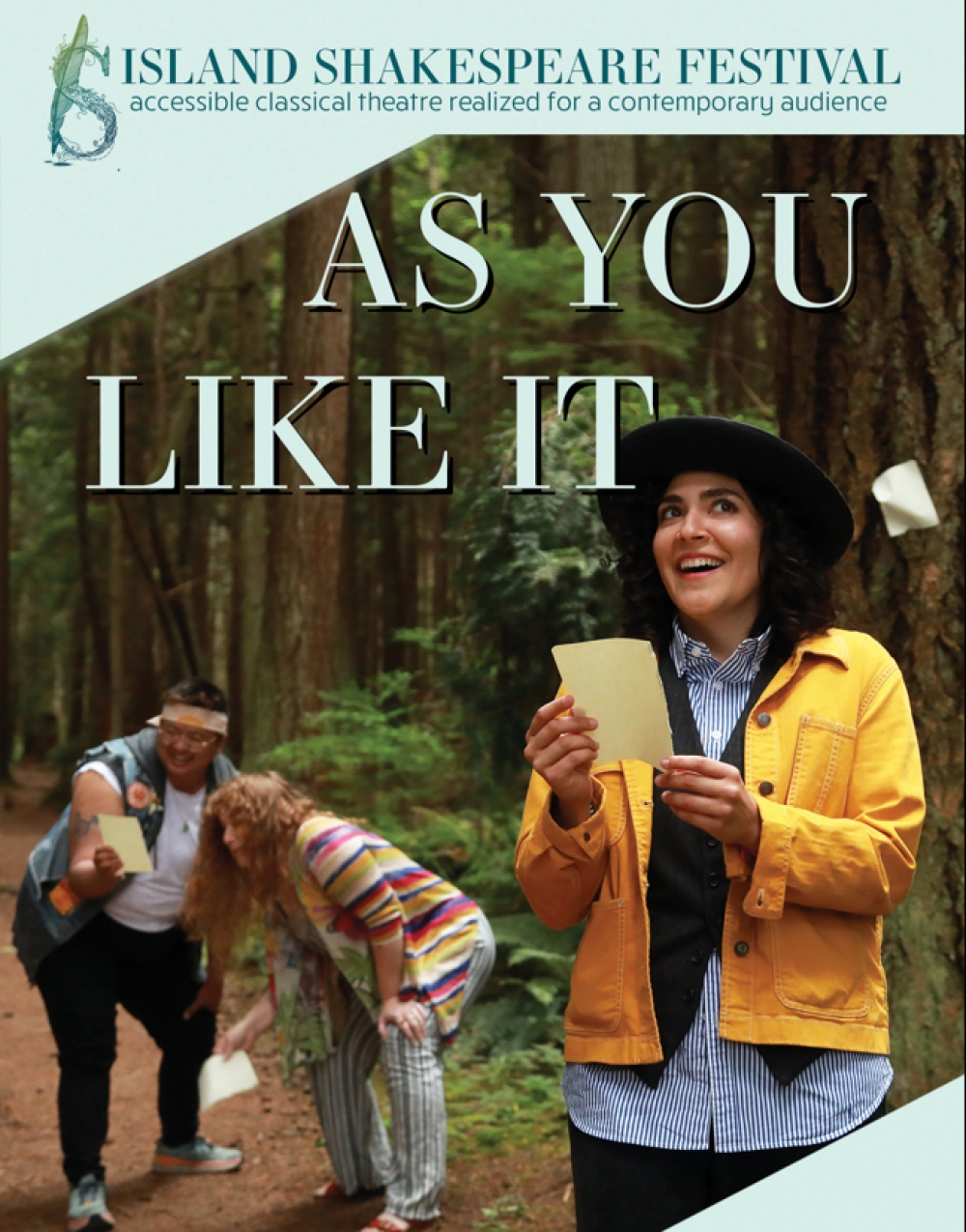 As You Like It

Island Shakespeare Festival

Written by
William Shakespeare

Adapted by
Scott Kaiser (he/him)

Directed by

Erin Murray (she/her)
Follow Us:
Accessible Classical theatre realized for a contemporary audience.
We intend to ignite the power of theatre to illuminate, inspire, and foster our ability to live in connection with each other.
We believe in accessing the classics through intersectional storytelling and a commitment to excellence, so they become alive--relevant-- visceral—to the widest possible audience. Gatherings of audience and artists add immeasurably to the quality of life in our regional community, resonating long after the experience has ended. The classics are an important cultural touchstone, expressing the humanity that exists across borders and generations, affirming that we are more similar than separate.
Our values guide the way:
Anti-Racism: We acknowledge the many ways we have been complicit in the racism that exists in our society and in our field and we believe liberation is necessary for Black, Indigenous, and People of Color. We commit to work to dismantle systems of white supremacy, patriarchy, and oppression in ourselves, our work, our organization, and our community.
Accessibility: We believe in three pillars of accessibility. One, that art should be available to all, regardless of financial constraints. Two, that classic theatre should be engaging and resonant to a modern audience. Three, that we meet the needs of ability impaired audience members so everyone can enjoy the multi-sensory experience of live theatre.
Intersectional Inclusivity: We believe that classic theatre belongs to everyone, and we strive for inclusivity and representation of the scope of humanity in our audiences and in our company of artists.
Excellence: We believe excellence is iterative. Never resting on our past accomplishments, we relentlessly strive to improve even in the smallest of ways.
Sustainability: To us, sustainability is foundational. We seek to build a base so that we may persist with financial, environmental, and creative endurance.
The Space we Share
We make our artistic home on occupied lands. We share our respect for the long arc of human history on what we colonially know as Whidbey Island (Tscha-kole-chy as it is named in Lushootseed). We honor the speakers of Lushootseed and members of the Suquamish, Snohomish, Swinomish, Lower Skagit tribes, and more, whose ancestors loved and cared for this land and these shared waterways long before European settlement began. We celebrate the ongoing vitality of local Native communities, including the Swinomish and Tulalip, and the wisdom of those who have called this place home since time immemorial. We share this as a step on our journey to live in repaired relationship with native communities near and far.
Content Advisory
We believe in creating a brave space for our audiences and artists to confront and contend with extreme circumstances within the human experience. Some individuals may encounter themes and interpretations that are disturbing or upsetting. If you feel the need to remove yourself from the space, please do. If you need support, please ask.
If you have questions about content in specific productions, please refer to our website, where we will post specific content warnings. You may also email info@islandshakespearefest.org or call 360-331-2939.
From Olena, Artistic Director:
As You Like It is our heart-play. It launched our beginning, it ushered us through a transition, and now we will return to the Forest of Arden with you to rejoice in gathering safely outdoors. What could be more apt than joining a group of urban outcasts in their forest home where they've found community, freedom, and bliss?
The last year has been hard. It's been hard on almost everyone across the globe. It's been harder on some communities than others. In our country, we've faced a greater divide and more galvanized bonds than I've seen in my lifetime.
Late this winter, we weighed countless factors to determine whether our planned but postponed three-show season would go forward this summer. It became clear that the responsible choice for our company and community was to postpone again, and choose one play we could safely present this summer. For me, the choice was obvious. As You Like It.
The theme mentioned above, exodus from an oppressive city to the safety of space and air, is one our community gained new familiarity with over the last 18 months. But it's the reckoning with oppression that strikes me most deeply this summer and with this production. Our beloved characters find their voices in the Forest of Arden. They discover a celebration of identity, and the courage to live in their skin authentically. It's real hard to do that, actually, and I hope we can breath in a little of that courage and walk out of this experience a little more ourselves.
We at ISF dedicate this 2021 return to the stage in memory of our dear Rene Neff.
From Erin, Director:
Welcome weary traveler! Whether you have crossed waters to join us or merely braved the breadth from the parking lot to the chair in which you sit, please enjoy a moment of rest. As you revel in the great outdoors of Whidbey, we invite you to drink in the sweet summer air and feast upon the words of Shakespeare.
Though you may not be aware, many of the characters of AS YOU LIKE IT go on a similar journey as you yourself have already travelled. Rosalind, Celia, and Touchstone flee the politically fraught confines of the court for the expanse and exemplary living conditions of the forest of Arden - Shakespeare's mother's maiden name. As they are settling into their new pastoral lives, Rosalind encounters a youth, Orlando, she admired back at court who has also run away to the country. Through carefully arranged meetings and mindful conversation, Rosalind teaches Orlando how to be a courteous and dependable partner. Music lines the pathway to progress in this most melodious of Shakespeare's stories.
The characters of AS YOU LIKE IT are put in the position to create the love-filled and equitable future of which they had never previously allowed themselves to dream. The musical interludes in this story are included by the playwright in order to give the viewer their own unfettered moment in the country wherein to imagine their own idyllic existence.
Over the 18 months, we have all stared down the lion suddenly appearing from the tall grass. Some of us are still nursing wounds or losses from wrestling with all that the past year has wrought. No one has escaped unscathed. All have had the opportunity to examine priorities. And fate has gathered you here.
Thank you for coming to Whidbey Island and for joining us at Island Shakespeare Festival. We made this production with you in mind. Your presence is valued and, simply by coming today, you have made a tremendous difference in this community. Together in this rural setting, I am confident we can create a more inclusive society based in shared rest, nourishment, and lots of joyful noise!
Cast
Sophie Franco (they/them)
Rosalind
Cameron Gray (he/him)
Charles | Silvius | Music Captain
Miles Harrison (he/they)
Oliver | William
Shelley Hartle (she/her)
Jacques (Aug 26 - Sept 12)
James Hinkley (he/him)
Adam
Kent Junge (he/him)
Corin
Ada Karamanyan (she/her)
Audrey
Melanie Lowey (she/her)
Phebe
Katie Medford (she/her)
Celia
Jeff Natter (he/him)
Duke Ferdinand | Duke Senior
Orion Mikael Nevenzel
Orlando | Sound Design
Relda White-Weagant (she/her)
Jacques (Aug 6 - Aug 22)
Wallace Ming Yan (they/them)
Touchstone
Creative Team
Will Shakespeare
Playwright
Scott Kaiser (he/him)
Adaptation
Erin Murray (she/her)
Director
Quinn Chase
Stage Manager
Helen Roundhill (she/they)
Movement
Suzi Tucker (she/her)
Scenic Design
Jody Harrison (she/her)
Costumes & Props
Peggy Juve (she/her)
Costumes & Props
Matthew Bell (he/him)
Original Music
Leah Kelly (she/her)
Assistant Stage Manager
Marla Kelly (she/her)
Assistant Stage Manager
Max Cole-Takanikos (he/him)
Scenic Paint
Olena Hodges (she/her)
Artistic Director
Angelica Metcalfe (she/her)
Operations Director
Tristan A. B. Steel (he/him)
Administrative Director
Meet the Company
Sophie Franco (they/them)
Rosalind
Franco (1st season with ISF) is a Peruvian-American storyteller & interrupter of the status quo working in the Seattle area. Some of Franco's favorite roles include: Tania in Native Gardens at Intiman Theatre, Rosalía in West Side Story at The 5th Avenue Theatre, and Viola in a bilingual, English-Spanish adaptation of Twelfth Night at Seattle Shakespeare Company. They have worked professionally as an actor, director, playwright, dancer, bilingual text coach and teaching artist, in addition to being Sunshine Chairman and a Resident Actor at Washington Ensemble Theatre. Companies Franco has worked with include: The 5th Avenue Theatre, Seattle Shakespeare Company, Village Theatre, Intiman Theatre, Book-It Repertory Theatre, Upstart Crow Collective, Burien Actor's Theatre, Seattle Public Theatre, On the Boards, Horse in Motion, Umbrella Project, and Annex Theater.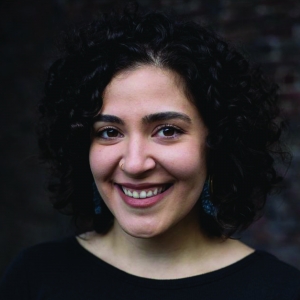 Cameron Gray (he/him)
Charles | Silvius | Music Captain
Cameron (7th season with ISF) is an Island local and so happy to be on stage again. Most recently he was Oberon in ISF's 2019 production of A Midsummer Night's Dream. Some of his favorite roles from other theaters include Nol/Benvolio/Ensemble in the first national production of Shakespeare in Love at the Oregon Shakespeare Festival, and John Proctor (The Crucible) at Southern Oregon University. Locals might recognize Cameron from the a capella singing quartet SlapHappy. Also with ISF: The Winter's Tale, Twelfth Night, As You Like It, Much Ado About Nothing, Jane Eyre, Julius Caesar, and Francis Flute/Thisbe in ISF's first production of A Midsummer Night's Dream. Cameron Graduated with a double major BFA in Performance and BS in Computer Science from Southern Oregon University.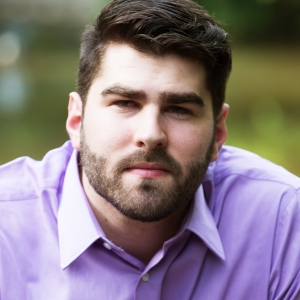 Miles Harrison (he/they)
Oliver | William
Miles (5th season with ISF) is delighted to return to the ISF stage. Past roles for ISF include Athos (The Three Musketeers), Don Jon (Much Ado About Nothing), Antonio (The Tempest), and Demetrius (A Midsummer Night's Dream, 2012). Miles has trained as an actor, education artist, and teacher trainee in the education and training programs at Shakespeare and Company in Lenox, MA.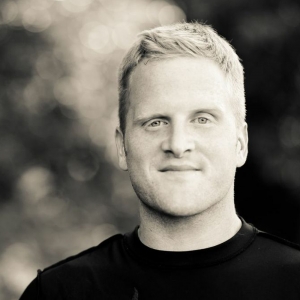 Shelley Hartle (she/her)
Jacques (Aug 26 - Sept 12)
Shelley (4th season with ISF) has worked as an actor for the last 37 years on Whidbey Island, Washington. She studied acting at ­Seattle's Freehold Theatre and appeared in Miss Julie (Christine) at the Northwest Actors' Studio, also in Seattle. Her Shakespearean credits include Hamlet (Queen Gertrude), Macbeth (First Witch), and at ISF, Romeo and Juliet (Nurse), A Midsummer Night's Dream (Quince), Richard III (Queen Margaret). Other favorite roles include Dr. Livingstone in Agnes of God, Lady Sneerwell in The School for Scandal, Ethel Thayer in On Golden Pond, Clairee Belcher in Steel Magnolias, Mrs. Soames in Our Town, Polly Wyeth in Other Desert Cities, and Sister Angelita in Penguin Blues. In addition, Ms. Hartle has worked as a director for Whidbey Island Center for the Arts (WICA), Island Theatre, and Whidbey Children's Theater. She has narrated documentaries and has acted in several radio theater productions with David Ossman, who laughingly calls her his onstage wife. She has also narrated for the Seattle Peace Chorus.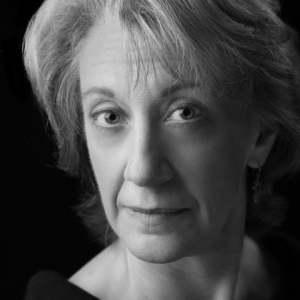 James Hinkley (he/him)
Adam
James (2nd season with ISF) most recently appeared with Island Shakespeare Festival as Snug the Joiner in A Midsummer Night's Dream, and the dual roles of Cavalcanti and Ephialtes in Dante's Inferno. His earlier Whidbey Island portrayals include "Uncle" Vanya in Vanya and Sonia and Masha and Spike, Smee in Peter and the Starcatcher, and the "Old Man" in Prelude to a Kiss at Whidbey Island Center for the Arts.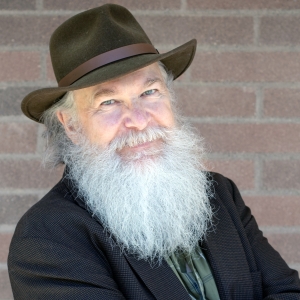 Kent Junge (he/him)
Corin
Kent (8th season with ISF) feels joyous and honored to be a part of this production and to be one of the "founding members" of the Island Shakespeare Festival company. A long-time member of the South Whidbey theatre community, Kent has appeared in numerous productions at ISF, WICA, and others. Favorite roles include Jacques (ISF, As You Like It, 2010), Leonato (ISF, Much Ado About Nothing, 2013), Malvolio (WICA, Twelfth Night, 2010). Other favorite productions: Andrea's Got Two Boyfriends, The Christmas Story, The Kentucky Cycle, and many more.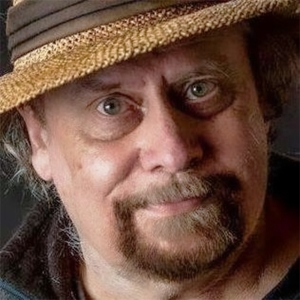 Ada Karamanyan (she/her)
Audrey
Ada (2nd Season with ISF) moved to Whidbey Island from Los Angeles as an infant in 1987 and grew up performing regularly with Whidbey Children's Theater and Whidbey Island Center for the Arts between the years 1996-2004. She also appeared in several productions at South Whidbey High School, and studied dance with Island Dance for several years. She is thrilled to be teaming up again with her Island Shakespeare Festival pals, this time in a performing capacity. Since 2014, Ada has worked as a casting director, and serves as the resident casting professional for The Playwrights Realm in New York, NY. Her casting work has included collaborations with New York Theater Workshop, Baltimore Center Stage, The Sol Project, Milwaukee Repertory Theater, Arizona Theatre Company, Magic Theater, Island Shakespeare Festival, ACT - A Contemporary Theatre, Next Chapter Podcasts, New York Musical Festival, and New City Theater. She also spent 2 years as an Artistic Producing Leader with Trans Lab, a New York City based fellowship program for early-career TGNC (transgender and gender non-conforming) playwrights and directors alongside co-founders MJ Kaufman and Kit Yan. In 2019, Ada had the distinct privilege of casting the entire Shakespeare canon for the Play On Shakespeare festival in New York, produced in collaboration with Classic Stage Company and Oregon Shakespeare Festival. Love to mum & dad.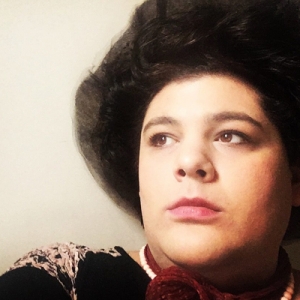 Melanie Lowey (she/her)
Phebe
Melanie (8th Season with ISF) is pleased to return to the stage for this 2021 RETURN TO THE STAGE! Favorite past roles have been Kate in the Taming of the Shrew (ISF), Viola in Twelfth Night (WICA), and Diana in Next to Normal (WICA). Melanie has played many roles on various stages in Ohio and on the West Coast for over 30 years, but she doesn't like to go on about herself and would really rather hear about you. She holds a BA in Theater from The University of Redlands Johnston College.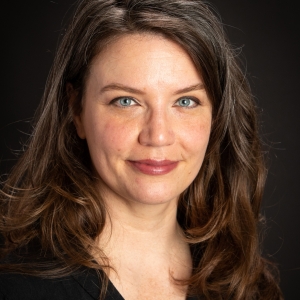 Katie Medford (she/her)
Celia
Katie (2nd Season with ISF) is thrilled to join the ISF team for this 2021 RETURN TO THE STAGE!! More recent past roles include Hero/Beatrice/Venus/Dorcas in Shakespeare's Other Women at ISF, various chorus roles in My Fair Lady, the Singing Nun in The Tenth Muse, and Sad Clown Lady in Clowns are People Too at the Oregon Shakespeare Festival, Olga/Various chorus roles in The Women at The Harlequin Theatre, and Little Sally in Urinetown at SPSCC. Katie holds a BFA in theatre performance from the University of Idaho. She earned an apprenticeship at the Actors Theatre of Louisville and also was the Recipient of the Rex Raybold fellowship at The Oregon Shakespeare Festival.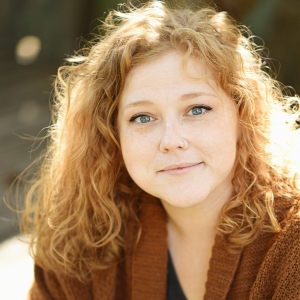 Jeff Natter (he/him)
Duke Ferdinand | Duke Senior
Jeff (2nd season with ISF) has performed in lead and featured roles at theaters across the country. He has worked at Seattle Rep, Baltimore's Center Stage, Syracuse Stage, Philadelphia Drama Guild, George Street Playhouse (New Jersey), Yale Repertory Theater, Seattle Shakespeare Company, and Alice B. Theater. He is a graduate of Amherst College, Yale School of Drama, and Columbia's Mailman School of Public Health. During ISF's Digital Year, Jeff read Scott Kaiser's short story Shrewd for the Tales from the Vomitorium podcast, and had the strange joy of acting "remotely" in Santi Sosa's devised project Musings of Fire, available for streaming at islandshakespearefest.org. As a recent transplant to Whidbey Island, Jeff is excited to now work ON STAGE with the talented artists of Island Shakespeare Festival.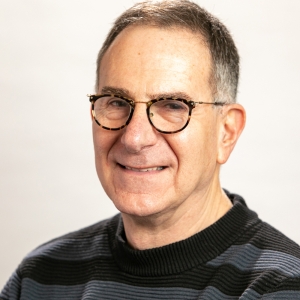 Orion Mikael Nevenzel
Orlando | Sound Design
Orion (4th season with ISF) is a Bi-Coastal Clown with a diverse performance background including circus, slam poetry, and rock 'n' roll. During non-pandemic times, you can find him hanging around the Silver Lake Idiot clown scene, or the Clown Gym/Public Theater. He grew up among the rivers of the Sierra Nevadas, and has strung his theatrical web between the Mega-Metropoli of LA and NYC. He prefers the PNW because it reminds him of home but with more ocean. Orion is an alumni of UC Irvine Drama, and an avid composer and multi-instrumentalist. Previous highlights at ISF: Feste in Twelfth Night, music and sound design for Inferno, and audio mixing ISF's Shakespeare Playground podcasts!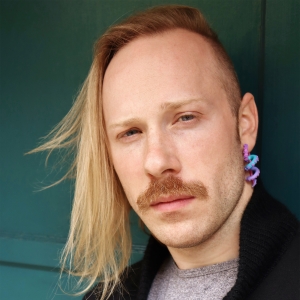 Relda White-Weagant (she/her)
Jacques (Aug 6 - Aug 22)
Relda (1st season with ISF) Is honored to be appearing in her first performance at Island Shakespeare Festival; and thanks the staff and supporters of ISF profusely for this opportunity. Her previous performances are in films, WICA, Whidbey Playhouse, Anacortes Community Theater as well as with Redfoot Productions. I also want to thank my G-D and Savior Yeshuah Hamashiach, husband James Weagant and daughter Mikelle Adgate along with Rusty Hendricks for their support and energy along this road of theatrical and real life performance🌻🌻🌻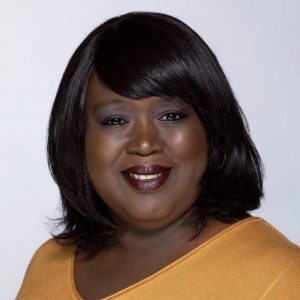 Wallace Ming Yan (they/them)
Touchstone
Wallace (2nd season with ISF) is excited to be welcomed back to the stage. They recently played Hedwig in Hedwig and the Angry Inch at UC Irvine. Wallace graduated from the University of California, Irvine with a BA in Drama. Alongside performing, they are passionate about devised and neo-furturist theatre, playwriting, and cooking! Wallace calls the SF Bay Area their home. Previously at ISF: Season Prop Master, 2019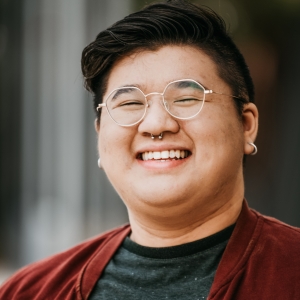 Will Shakespeare
Playwright
Will (12th season with ISF) was an English poet and playwright who is credited with writing 38 plays and 154 sonnets. Will was definitely born in Stratford-Upon-Avon, was not directly associated with Oxford, was not killed in a bar room stabbing in the 1580's, was definitely a man, and for sure became active in the London theatre scene in the late 1500's. In 1623, seven years after Will's death, two colleagues published a collection of Will's work, known today as the First Folio.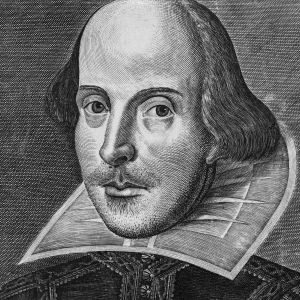 Scott Kaiser (he/him)
Adaptation
Scott (4th season with ISF) is a nationally recognized master teacher of acting and voice, as well as a director, playwright, and author. For 28 seasons, Scott served as a member of the artistic staff at the Oregon Shakespeare Festival in Ashland, where he directed, adapted, coached, or performed in all 38 of Shakespeare's plays. Scott is the author of four books on Shakespeare: Have Shakespeare, Will Travel; The Tao of Shakespeare; Shakespeare's Wordcraft; and Mastering Shakespeare. He has also penned several original plays, including Falstaff in Love, Love's Labor's Won, Now This, Splittin' the Raft, and Shakespeare's Other Women: A New Anthology of Monologues. Scott has directed at numerous theatre training programs around the country, including Carnegie-Mellon University, The University of Washington, Duke University, Seattle University, Santa Clara University, the University of Oregon, and Southern Oregon University. Scott holds an ADVS from the Royal Central School of Speech and Drama in London, an MFA from the University of Washington Professional Actor Training Program in Seattle, and a BA from the University of Michigan in Ann Arbor.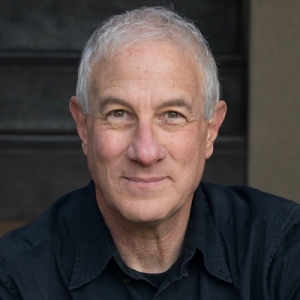 Erin Murray (she/her)
Director
Erin (4th season with ISF) is overjoyed to be back directing work with Island Shakespeare Festival where she previously directed the professional premiere of Scott Kaiser's Shakespeare's Other Women in 2018 and its revival in 2019. Erin's work has been seen across the Northern Hemisphere including the Irish premiere of Hedwig and the Angry Inch (Winner, Best Production at the Spiegeltent, Dublin Fringe), Anne Washburn's The Internationalist (Next Up, Steppenwolf Garage), and the Seattle premiere of Annie Baker's John (ArtsWest). Erin is preparing to direct her adaptation of Cyrano de Bergerac: A Heroic Comedy With Many Acts (Kilroys List, 2020) for Island Shakespeare Festival's 2022 season featuring a TGNC actor in the titular role. Education: MFA, Northwestern University; BA, Trinity College Dublin. ErinMurrayDirects.com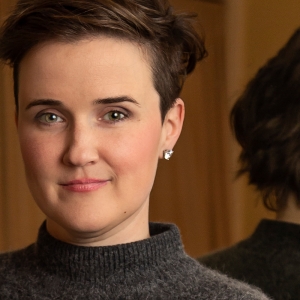 Quinn Chase
Stage Manager
Quinn (1st Season with ISF) is a stage manager and technical theatre artist from the east coast who is currently based in Seattle. Since growing up in the community theatre, Quinn has been passionate about original works, collaboration, and devising creative solutions to unique problems. Recent Seattle credits include The 50th Annual Northwest Folklife Festival (Show Caller for the 50th Anniversary Channel), Uncharted Waters: Twelfth Night, directed by Rosa Joshi (Stage Manager, Seattle University), and Everything is Illuminated, adapted and directed by Josh Aaseng (Production Assistant, Book-It Repertory). More info can be found at quinnchase.wixsite.com/home. Quinn is absolutely delighted to be working with Island Shakespeare Festival!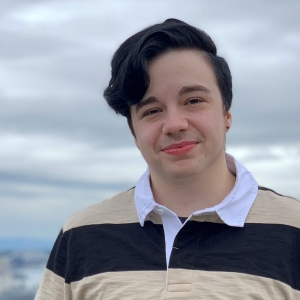 Helen Roundhill (she/they)
Movement
Helen (3rd season with ISF) is a Seattle based performer and artist. Acting credits include A Sensible Theatre Co (with ACT), Island Shakespeare Festival, Seattle Public Theatre and Cafe Nordo. Costume design credits include e Fantastic Z, StageRight, and RCT. Their creative energy is currently invested in virtual readings, drag, burlesque, tarot deck development, and a writing a play in verse. Above all, however, they are trying to be good parent to a very sassy rabbit. Previously at ISF: Viola in Twelfth Night, reader of Scott Kaiser's short story The Cast List for the Tales from the Vomitorium podcast.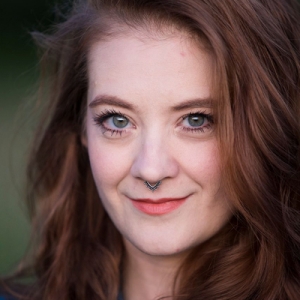 Suzi Tucker (she/her)
Scenic Design
Suzi (2nd Season with ISF) is excited to work with ISF again! She has designed both scenery and projections for numerous Pacific Northwest organizations, including ACT, Centerstage!, Cornish College of the Arts, and Village Theatre KIDSTAGE. Her recent design credits include Dead Man's Cell Phone (Centerstage!), Bad Apples (ACT, projections), Veils (Macha Theatre, projections), Year of the Rooster, Soft Click of a Switch and The Feast (MAP), Into the Woods and Chitty Chitty Bang! Bang! (Burien Hi-Liners), as well as Freaky Friday, Beauty & the Beast, Hairspray, and How to Succeed… (Village Theatre KIDSTAGE). She has also designed and taught for youth technical theater programs at Seattle Public Theatre, the Bush School, and The Evergreen School. She is a scenic carpenter/props artisan and a high school Math/Science tutor. Previously at ISF: Scenic Design, 2019 season. You'll see her work again on this stage next summer as Scenic Designer for the postponed 202(2) season. See suzituckerdesign.com.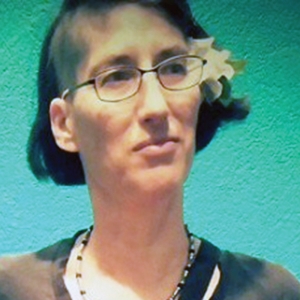 Jody Harrison (she/her)
Costumes & Props
Jody (12th season with ISF, Founding Company Member) is smiling as she enters her twelfth year with Island Shakespeare Festival. Costuming for this merry band continues to inspire and delight her. She has played different parts in ISF's history, from prop mistress to house manager. Costuming for ISF and Whidbey Children's Theater these many years has been a pleasure. "My affection hath an unknown bottom."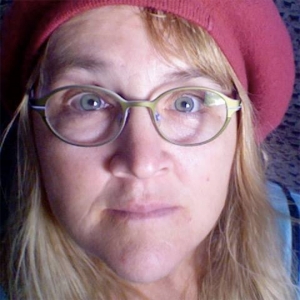 Peggy Juve (she/her)
Costumes & Props
Peggy (12th season with ISF, Founding Company Member) was there when it all began with As You Like It in 2010. She assisted Rosie in costuming and has continued that tradition throughout assisting when needed with everything from set painting to engineering props and filling water bottles. Notable contributions include the ghost of Hamlet Sr. for Hamlet and hats galore for all manner of shows. Peggy began her volunteer costuming with Whidbey Children's theatre in 1998. Favorites in no particular order are: The Taffetas (twice), Alice through the Looking Glass, You're a Good Man, Charlie Brown, Wind in the Willows, Charlotte's Web, Quilters, Annie, Les Mis, I Never Saw Another Butterfly to name a few. Juve is a painter and a surface design artist who has created one-of-a-kind art to wear for the past four and a half decades. Her work has been seen in a multitude of publications and galleries around the country.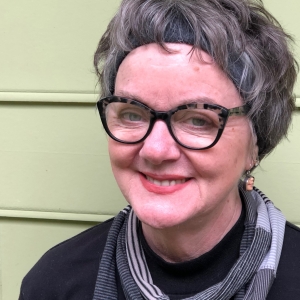 Matthew Bell (he/him)
Original Music
Matthew (8th season with ISF), born and raised on Whidbey, originally composed the songs heard today for ISF's 2016 production of As You Like It, directed by Susannah Rose Woods. He holds a B.A. in music from Western Washington University, and recently returns to us from the Graduate Musical Theater Writing program at NYU Tisch. Previously at ISF: Original Music and Composition: The Tempest, A Midsummer Night's Dream (twice), Three Musketeers, Richard III, Taming of the Shrew; Onstage: Much Ado About Nothing, Richard III. He hopes you enjoy the sounds of the Island Shakespeare Festival!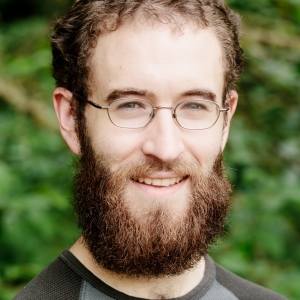 Leah Kelly (she/her)
Assistant Stage Manager
Leah (2nd Season with ISF) is excited to be joining the ISF team for the second time. She spent two summers involved with the youth program at Seattle's Taproot Theater Company in Much Ado About Nothing as Borachio, and in Twelfth Night as the Captain, Malvolio and Antonio. With the Theatre Conservatory for Young Adults (TCYA) in conjunction with ISF at Whidbey Children's Theater, she was again in Twelfth Night as Sir Andrew. At South Whidbey High School: ensemble member in The Pajama Game and Alice in You Can't Take It With You. She was proud to grace the ISF stage in 2019 with fellow TCYA cohorts Zoë and Marla (her sister), as Moth, a fairy, in A Midsummer Night's Dream.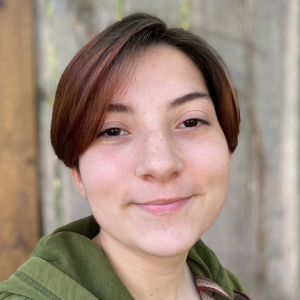 Marla Kelly (she/her)
Assistant Stage Manager
Marla (2nd Season with ISF) is thrilled to return to ISF as an ASM this season! In 2019 she made her ISF debut as a fairy in A Midsummer Night's Dream. She caught the theatre bug in her freshman year of high school. Since then she's been in numerous productions with the South Whidbey High School Drama Club, Whidbey Children's Theater and Whidbey Island Center for the Arts, her favorites of these being Almost, Maine as Marci and The Boy Friend as Fay. In the theatre production scene she has previously acted as a student director for her high school production of You Can't Take it With You and ASM for Sex at WICA. Marla now studies Musical Theatre at Pacific Lutheran University. She would like to thank her mother for encouraging her dream, and would like to dedicate this show to her little sister Leah, whom she loves more than anything in the world.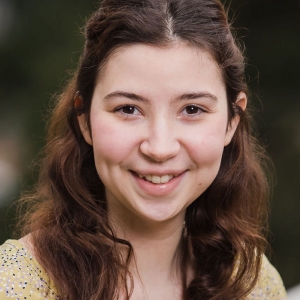 Max Cole-Takanikos (he/him)
Scenic Paint
Max (3rd Season with ISF, Founding Company Member)is a visual artist who grew up on Whidbey Island. Max most recently assited on the new Langley Creates Mural located at the South Whidbey Community Center. Take a look, you can't miss it! Previously at ISF, Max played Orlando in the inaugural production of As You Like It, and Romeo in Romeo and Juliet the following year.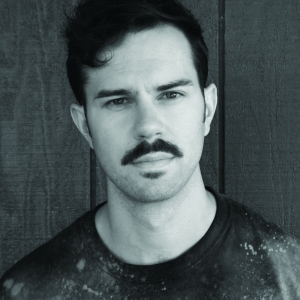 Olena Hodges (she/her)
Artistic Director
Olena (12th season with ISF) is honored to lead the team making the magic of ISF happen. Her passion for Shakespeare began early in childhood and has become the driving force of her artistic life. She believes deeply in the humanity inherent in classical texts as a vehicle for contemporary social examination and change. Olena grew up on Whidbey, spending much of her time on the Whidbey Children's Theater stage, and could not be prouder to contribute to the rich artistic realm of this community through ISF. Favorite roles on the ISF stage include Rosalind in As You Like It, Juliet in Romeo & Juliet, Beatrice in Much Ado about Nothing, and Desdemona in Othello (among many others). She holds a BFA in Performance from Southern Oregon University, is a graduate of Circle in The Square Theater School, and in the inaugural class of Leadership Whidbey. She also serves on the board of the Langley Arts Commission. Find her in her other role as a glass blower at Callahan's Firehouse in Langley!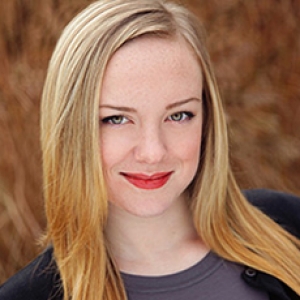 Angelica Metcalfe (she/her)
Operations Director
Angelica (6th season with ISF) feels so fortunate to be returning to Island Shakespeare Festival for her sixth year with the company. She was previously one of their stage managers, and eventually became their Production Manager. She graduated cum laude from Western Washington University with a BA in stage management. She has stage managed for theatres all over Washington State since graduation including Village Theatre KIDSTAGE, the Mount Baker Theatre, Western Washington University, and, of course, ISF. She officially moved to Whidbey Island in 2019 and began also working at Whidbey Island Center for the Arts, where she is now their Front of House Manager. She would like to thank her mom and dad, her friends, her dog Luna, and the entire staff and board at ISF. Despite all obstacles, ISF continues to work hard to keep theatre alive, in one form or another, and redefine this art form in a time of crisis.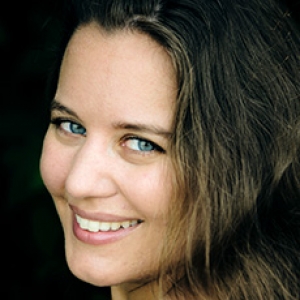 Tristan A. B. Steel (he/him)
Administrative Director
Tristan (1st season with ISF) studied dramaturgy and comparative literature at Yale University and the Paul Mellon Centre for Studies in British Art in London, UK. He holds a degree from Yale University with a special concentration in Elizabethan and Jacobean drama, which he studied under the tutelage of Harold Bloom and Heather James. A Puget Sound native, Tristan has studied and performed with Cornish College of the Arts, Pacific Northwest Ballet, Seattle Symphony, Seattle Opera, Seattle Children's Theatre, Ann Graham and the Northwest Actors' Studio, Seattle Men's Chorus, and several fringe companies. He is an alumnus of The Society of Orpheus and Bacchus, the second oldest collegiate a cappella chorus in the nation. At Whidbey Island Center for the Arts, in Langley, WA, he has directed and performed in over a dozen productions during the past decade. Tristan's professional background derives from a business culture, but is leavened with an artistic grounding. A career which began in database and systems technology has found its natural home, combining technology tools, storytelling, and art with a commitment to civic purpose through philanthropy, creative placemaking, and community development.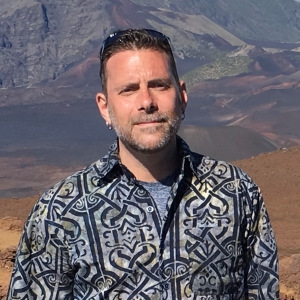 In Memory of Lorene "Rene" Neff
February 2, 1950 - April 22, 2020
ISF Founding Board Member 2010, Board President 2016-2018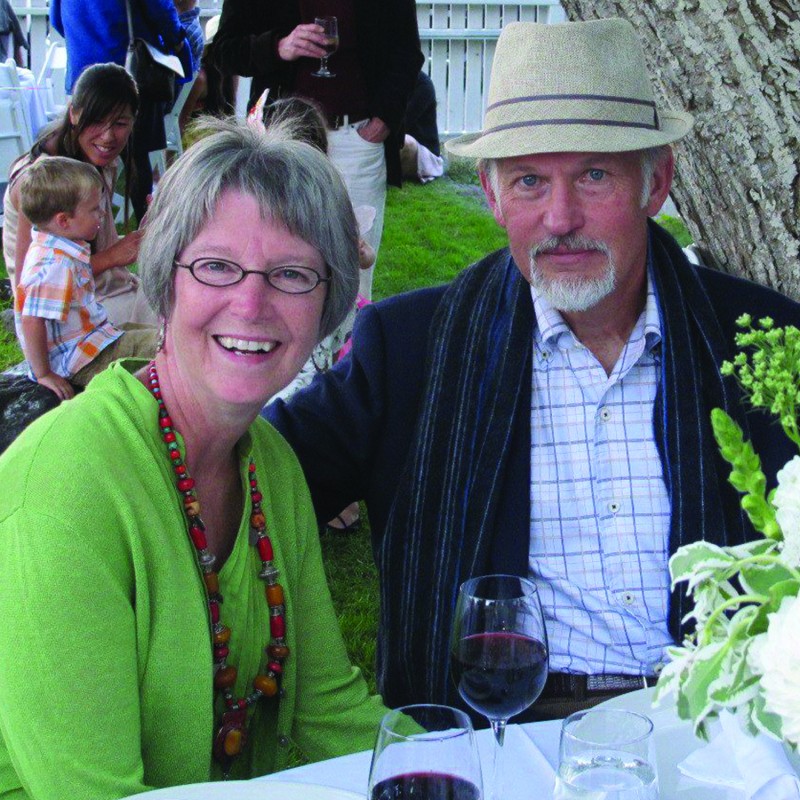 The Island Shakespeare Festival community dedicates this unique 2021 season to the memory of a woman whose boundless creativity, inexhaustible energy, and fierce devotion has helped to power this organization since its inception. Rene Neff (she/her) was a guiding star and our most enthusiastic fan. She carried a vision for classical theater accessible to everyone, regardless of their ability to pay, their age, their familiarity with the Bard, or their understanding of the challenging language of Shakespeare. Rene was a teacher to her core, and she appreciated how exposure to live theater can change a life and awaken a spark in even the youngest members of an audience.
Rene loved Whidbey and its magic—a place where creativity literally grows on trees. So, of course she said "YES!" to the fantasy of a stage in the woods. And once the idea was hatched, Rene was all-in. From getting down on her knees to hammer in tent stakes, to organizing a gala fundraiser, from housing members of the cast and cooking for hordes of hungry actors to tracking all the details of a 3-play season of Shakespearean theater, Rene's competence was a foundation on which we relied. It's hard to imagine our little company without her loving guidance, but like the very best of leaders, Rene prepared us all for her departure. She stepped away with grace and generosity, paving the way for ISF to grow and thrive into the future. And we are.
Thank you, Rene. We love you and miss you every day.
Composed by Deborah Nedelman (she/her) on behalf of ISF
---
Our Love and Thanks to Michelle Durr
Founding Managing Director 2011 - 2020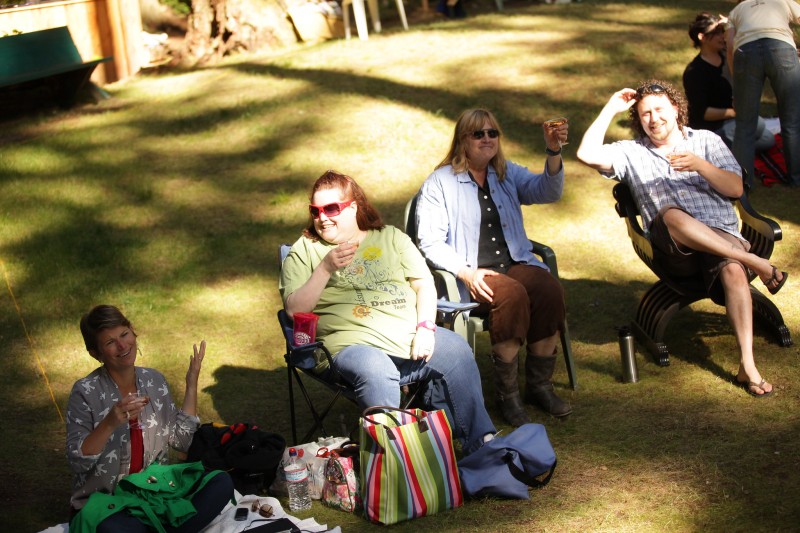 "All of us at ISF wish to extend our deepest gratitude to Founding Managing Director Michelle Durr (she/her), who stepped away from her role at ISF this past January. We miss her dearly, but are grateful for her decade long journey with us. Our growth would not have been possible without the stewardship and guidance she brought to the team. I personally am grateful for her partnership, encouragement, and steadfast support through so many ups and downs."
- Olena Hodges (she/her)
"Michelle's commitment inspires all of us to do our best. And her joy for the theatre, and for the people she helps to convey it, is infectious and more than thoroughly appreciated." - David Mayer (he/him)
"My favorite thing about Michelle, besides her ability to keep things working and moving, is the smile she always greeted me with. It set the tone for many happy days and evenings working with ISF." - Dwight Zehm (he/him)
"When I joined the ISF Family in 2016, Michelle was one of the first people who I interacted with. She welcomed me to the island with hugs, support, and unconditional love, and was always someone the stage management team could talk to. She has been like a mother to me on the Island, truly selfless and one of the most caring people I have ever met. Her hard work often went unrecognized, but that didn't stop her from deeply caring for our staff, yearly companies, and making sure we always had what we needed to succeed. We will miss her here at ISF, but she will always be a part of the family. Words cannot describe the gratitude we have for her. ISF would not be where it is today without her." - Angelica Metcalfe (she/her)
"I've always been touched by the ideals of family and roots and love that feels foundational to ISF, and to me you've felt like truly one of those foundations." - Samuel L. Wick (he/him)
---
202(2) Summer Lineup
Love's Labor's Lost
By William Shakespeare | Directed by Santiago Sosa (he/him)
Love's Labor's Lost is the kind of play that reminds us why we fell in love with the Bard in the first place. It's a play about honor, comical situations, integrity, the draw of love, and above all, the power and dynamics of words. Love's Labor's Lost doesn't follow the usual, expected tropes of a Shakespearean comedy, and it continues to delight audiences with its beautifully complex poetry and honesty.
Titus Andronicus
By William Shakespeare | Directed by Scott Kaiser (he/him)
Scott Kaiser, former Company Development Manager at the Oregon Shakespeare Festival, who our audiences know and love as the playwright of Shakespeare's Other Women, joins us next summer to direct one Elizabethan audience's favorite Shakespearean bloodbaths, Titus Andronicus. Our production will present the violence and cruelty of the play through metaphorical rendering, inviting the audience to shock themselves with their own savage imaginings. Shakespeare's first attempt at the Tragedy genre, this story is as apt today as ever.
Cyrano De Bergerac: A Heroic Comedy
By Edmond Rostand | Adapted & Directed by Erin Murray (she/her)
Laughs, Lashes, and Love! Cyrano wields his mighty sword and silver tongue to fight for truth and expression in a world confined by prejudice. But can he slay the crippling self-doubt in his own appearance that keeps him from expressing his love for Roxane? When a hero is an outsider, why does society challenge their talents and intentions? This world premiere adaptation places Otherness at the center of this French classic to ask: what passion would you pursue if you silenced your self-doubt? The answer could be as plain as the nose on your face.
---
Shakespeare Playground
accessible Shakespeare In a digital age @ islandshakespearefest.org

This of Juliet
What if Juliet Capulet was a 21st-century teen with a YouTube vlog? This episodic series seeks to explore and play within that question, lifting Juliet off the pages of this 400 year old play, and placing her at the forefront of her own story. All 10 episodes are now available to view on YouTube. Created by Abbey Rhyne (she/her), Morgan Davis (she/her) and Santiago Sosa (he/him).
Musings of Fire
The Bard's words burn bright in this dramatic, devised experience created under Covid-19 restrictions. Conceived as a response to the social movements of our time, we direct a siren song inward while exploring strife and harmony in our culture. This world premiere was produced in partnership with the University of Kansas. A limited run took place at KU, and the video is now available on our website. Adapted and directed by Santiago Sosa (he/him).
Teacakes & Tarot
Join host Will Wilhelm (they/them) for an intimate chat and a tarot reading with America's coolest and queerest theatre creators to summon a brighter, bolder, binary-breaking future. This is your all-access hand stamp to the genderqueer party you never knew was all around you! Available in podcast form on Apple, Spotify, and most other platforms. Created by Erin Murray (she/her) and Will Wilhelm, design by Ray Kathryn Morgen (they/them), audio by Orion Mikael Nevenzel.
Tales from the Vomitorium
Playwright, director, and scholar Scott Kaiser (he/him) has penned 38 short stories, each inspired by one of Shakespeare's plays and (maybe) some real-ish events. A voice familiar to ISF reads a story and shares their response, followed by a conversation between Scott and ISF artistic director, Olena Hodges (she/her). Available now on most podcast platforms! Audio by Orion Mikael Nevenzel.
---
Here at Island Shakespeare Festival, we believe in accessibility. That's why, like everything we do, our membership program is Pay-What-You-Will at $5, $10, or $20 per month. We invite you to think about the value you place on the work we create here at ISF and subscribe at a level suitable for you.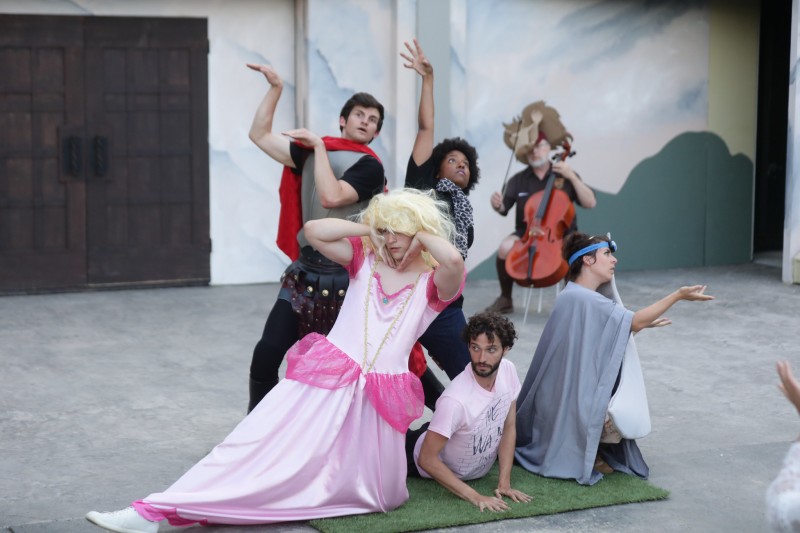 Members enjoy:
* Exclusive Access to Reserved Seating
* 10% Off ISF Branded Merchandise
* Opportunities to meet the artists at special Members' events
* Access to archives and exclusive digital content
And more!
Ask about becoming a member at our Merchandise Table, or visit us online.
---
Bring Your ISF Experience Home
The Bard's Boutique offers a unique selection of artist-made gifts for all ages. The shop features books and scripts inspired by the Bard, and titles by local authors.
The best part? Each and every purchase directly benefits our Pay-What-You-Will festival!
We also plan special events at the shop, so please sign up for our newsletter for details.
Bonus: Our members enjoy 10% discounts on ISF branded merchandise. We will answer any questions you may have regarding products, shipping, or special requests.
Also online at island-shakespeare-festival.square.site
Thank you shop volunteers: Lynne, Erin, Shelley, India, Jody, Val, Deborah, Peggy, Ronni, Rob, Judy, Lisa, and Wallace!
---
Board of Directors
Rob Scott (he/him) | President recently retired from a forty-year career in Information Security and Systems Administration. He has been involved in the performing arts on Whidbey Island for over twenty years. Rob was a founding board member of Whidbey Children's Theater. He's also a long-time volunteer at Whidbey Island Center for the Arts productions and was a member of Whidbey Chamber Singers and Island Consort Singers. Rob is grateful for the opportunity to be able to support Island Shakespeare Festival in their mission of providing accessible classical theater for all patrons.
Roxanne Kröon Shepherd (she/her) | Vice President Roxanne is a 37-year veteran fundraiser currently leading the team working to bring an arts organization into service in the heart of downtown Bellevue to serve the greater Eastside. Previous roles included: Executive Director of the Bellevue Schools Foundation, almost 11 years raising money for the arts at ArtsFund; and five years of service to Bellevue's Overlake Hospital Medical Center as executive director of their Foundation and Auxiliaries. Today, in addition to her work at Performing Arts Center Eastside (PACE), she lives "service above self" as an active member of Bellevue Rotary.
Sarah Sanborn (she/her) | Secretary grew up on Whidbey Island. Sarah has a passion for literature and the arts. When not at her day job, she writes fiction and has a small stock photography business. She first discovered Shakespeare at Skagit Valley College and fell in love with the language. In 2010 she stumbled upon a small outdoor production of As You Like It in the middle of the woods. Enchanted, she became a loyal fan, coming to multiple shows a year. Now, she's eager to be a part of the magic.
Deborah Fisher (she/her) | Treasurer has been writing since she could write. After a stint as legal affairs reporter, Deborah launched a career writing instructional materials for the federal government including the White House. She is the author of six books on positive youth development for the Minneapolis-based Search Institute and co-author with Kellen Diamanti of Stamp of the Century. Deborah has also worked on stage and recently retired as an assistant director of the Pirates of Puget Sound. Deborah has served on several boards, notably as chair of the Clarion West Writers Workshop. She now lives on Whidbey Island with her husband and American Eskimo dog. Joining the ISF board combines everything she loves to do.
Clyde Monma (he/him) retired to Whidbey Island in 2003 with his wife, Marcia, after spending 24 years as a research scientist at Bell Laboratories in Discrete Mathematics and Theoretical Computer Science. Clyde has a passion for tutoring and mentoring teens & twenty-somethings. He volunteers in the public middle-and-high school math classes. He also coaches Math Olympiad Teams, Grades 5-12. Clyde has served on several non-profit boards, including the NSF DIMACS Center Board, Rutgers Preparatory School Trustee, Bayview School Council, Commons Coffeehouse, Whidbey Children's Theater, Whidbey Island Dance Theater, Island Shakespeare Festival, and the South Whidbey Schools Foundation. Clyde is proud to be the father of an amazing son, with an exceptional granddaughter and grandson
Jeff Natter (he/him) most recently served as Executive Director of the Pacific Hospital Preservation & Development Authority in Seattle, WA. The organization provided over $3 million annually in grant funds to support health care services for under-served populations, including a focus on LGBTQ, women, and immigrant/refugee communities. He previously served as Manager of Ryan White Part A Program at Public Health – Seattle & King County's, overseeing $7.5 million in annual federal funding to support the care service needs of persons living with HIV/AIDS. Jeff has also worked with Seattle's Northwest AIDS Foundation, the National Hemophilia Foundation, and at Gay Men's Health Crisis in New York City. Jeff received a Master of Public Health degree in Sociomedical Sciences from the Columbia School of Public Health and a Master of Fine Arts in Acting from the Yale School of Drama. He is now retired and living on Whidbey Island with his husband and dog.
Cassidy Patnoe (he/him) grew up on South Whidbey and is a 2020 graduate from the Seattle University School of Law. After working in secondary education for over five years, Cassidy decided to change paths and pursue the legal profession. Prior to his legal pursuits, he coached public forum debate in Sitka, Alaska and was awarded "Coach of the Year" for the state in 2015. After spending the past two years as a law clerk, Cassidy is thrilled at the opportunity to continue as an attorney with Gleam Law. Along with his brand new law degree, Cassidy holds a BA in English Literature with a focus in medieval literature from Western Washington University and a Master's in Teaching from the University of Alaska Southeast. Outside of work, Cassidy enjoys working on classic cars, tabletop gaming, blacksmithing, and spending time outdoors with friends and family.
Christina Parker (she/her) came to "visit" Whidbey in 1994 on her way south from Alaska and a stint "off the grid." The visit has been going well for 26 years now. Originally from Washington, Christina grew up in Colorado where she graduated from the University of Colorado at Denver. Embarking on a career in aviation, Christina had a change in heart and was happily "grounded" permanently when her first daughter was born, knowing she had found her true vocation. Both Mom and daughters have been involved in theater over the years. Christina is fortunate to have a long-established real estate career on South Whidbey. She has been an active member of the local and State Realtor's Boards and spent many years as a volunteer with South Whidbey Fire and Rescue. She feels deeply connected to this wonderful place.
Laura Persaud (she/her) has appeared in narrative and industrial films, theater productions, staged readings and improv comedy and also served as a performance arts educator for youth and incarcerated women. She has studied voice with William Warfield, dance with Chester Wolenski, and acting with Joanna MaClay at the University of Illinois, Urbana-Champaign, where she earned a BA in Speech Communications/Oral Interpretation of Literature. Ms.Persaud has gratitude for the saving grace of live performance, the beauty and tranquility of the forest and the sounds of the waves on the shores close to her Island home.
Peggy Juve (she/her) | Emeritus: has spent the last 40 years as a studio artist, showing her work locally and nationally. When not in the studio, she has led South Whidbey nonprofits including Friends of Freeland, Whidbey Children's Theatre (founding Board President), and ISF (founding Board President). Peggy's work can be seen at the Bard's Boutique and at www.pjuvedesign.com
Thank you to Patrick Kennedy, Melissa Kennedy, Dayle Gray, Amanda Hertlein-Martin, Deborah Nedelman, Ken Stephens, and Maryann Bast for your time and energy on our Board of Directors!
---
Advisory Board
KENNY AND MARLEEN ALHADEFF: Tony Award winning producers at Junkyard Dog Productions, Seattle, WA.
JACKIE APODACA: Professor and the Head of Performance at Southern Oregon University, Contributing Editor for Backstage newspaper (backstage.com), Associate Artistic Director, Ashland New Plays Festival. Please see full bio in 2019 Company.
LANI BROCKMAN: Co-Founder and Producing Artistic Director, Studio East, Kirkland, WA
Marty Eagleson: Co-Founder and former Technical Director, Studio East, Kirkland, WA
SUE FRAUSE: Freelance writer and photographer, Whidbey Island, WA
CHRISTIAN FULGHUM: Director of Alumni Engagement & Major Gifts Officer, The Overlake School; Board Member, Seattle Against Slavery.
KYLE HADEN: Associate Professor of Acting, Carnegie Mellon University, Artistic Director, Ashland New Plays Festival, Ashland, OR. Please see full bio in 2019 Company.
SCOTT KAISER: Director; Playwright; Director of Company Development, Oregon Shakespeare Festival, Ashland, OR.
COREY D. MCDANIEL: Producing Artistic Director, Theatre22, Seattle WA
JANICE O'MAHONY: Co-author of Whidbey Island: Reflections on People and the Land. Poet, children and family advocate, community volunteer. Langley, WA
AMY NORTHUP: Associate Artistic Director, Animus Theatre Company, New York, NY
MARY RICHARDSON: Professor Emeritus, Public Health, University of Washington, and lover of theater. Langley, WA
ERIC RICHMOND: Owner and principal of Flat Rock Productions, the building design firm he established in 2000. Langley, WA
VITO ZINGARELLI: Residency Director at Hedgebrook Writer's Retreat; Producing Director for Ojai Playwrights Conference, Freeland, WA
---
Gratitude!
We can no other answer make but thanks, and thanks, and ever, thanks.
Thank you to our core founders: Susannah Rose Woods, Peggy Juve, Michelle Durr, and Rene Neff; Thank you to our actor Home-stay hosts: Ed and Lorrayne Thompson, Jane Bothell, Elizabeth Guss, Linda and Ray McLean, Jutta and Vernon Wicker; And to our supporters, advisors, and volunteers: Nancy Nordhoff, Lynn Hays, Kenny & Marleen Alhadeff, Bob Hodges, Trevor Young Marston, Stefanie Ask, Cima Katz, Jody Harrison, Sound Business Center, Keep Posted, ArtsWA, Whidbey Community Foundation, Leadership Whidbey, Sherry Phay, Nicole Donovan, Karen Korbelik, Karin Duvall, Hannah Liss, WCTmagic, Ann Johnson, Cait Cassee, Michael Stadler, Dwight Zehm, the Langley, Clinton & Freeland Libraries, Stephen & Sheila Merritt, Mark Nyberg, Kate Watters, Ruth & Marc Bjorklund, Jim Carrol, Victoria Karno, Polly Primm, Lisa Hurtzburgar, , Ronni Levin, Marcia Derse, Meredith McLeod, Sherri Robbins, Ezra & Snow Violet Campbell, Jeff Buchan, Shelley Hartle, Judy Hucka, Mary Richardson, Janice O'Mahony, Corey McDaniel, Martha Ford, Marian Myszkowski, Vito Zingarelli, Deana Duncan, Verna Everitt, Tyler Raymond, David Gignac, WICA, Hellar Armbruster and Armbruster Tents, The South Whidbey School District, Jo Moccia, Susie Richards, Jeffery Fankhauser, Cary Peterson, Jeremy "JJ" Leuenberger, and Ian Turner The Goose, The denizens of the 100 Acre Wood, Jack Penland, Deborah Nedelman & Mel Trenor, Sarah Sanborn, Melissa Cates, Jill Engstrom, Debra Waterman, Pam Schell, Clyde & Kathy Wilson, Clyde & Marcia Monma, Ann Welch, Good Cheer, Stephanie Barbé Hammer, Gail LaVassar, Tim Callison, Eric Marshall, Drew Kampion & Drewslist, Port of South Whidbey, Island Co. Tourism, The City of Langley, Langley Main Street, Amber Snapp and Perfect Time Events, Helen Price Johnson, Goosefoot, Thirsty Crab Brewing. And thank you to our GiveBIG and Spring Campaign donors, our members, and all of our supporters, who help sustain us through the year!
And thank you to our GiveBIG and Spring Campaign donors, our members, and all of our supporters, who help sustain us through the year!
Guestbook
We'd love to hear from you! Please drop a comment in our guest book to let us know about your experience at As You Like It!