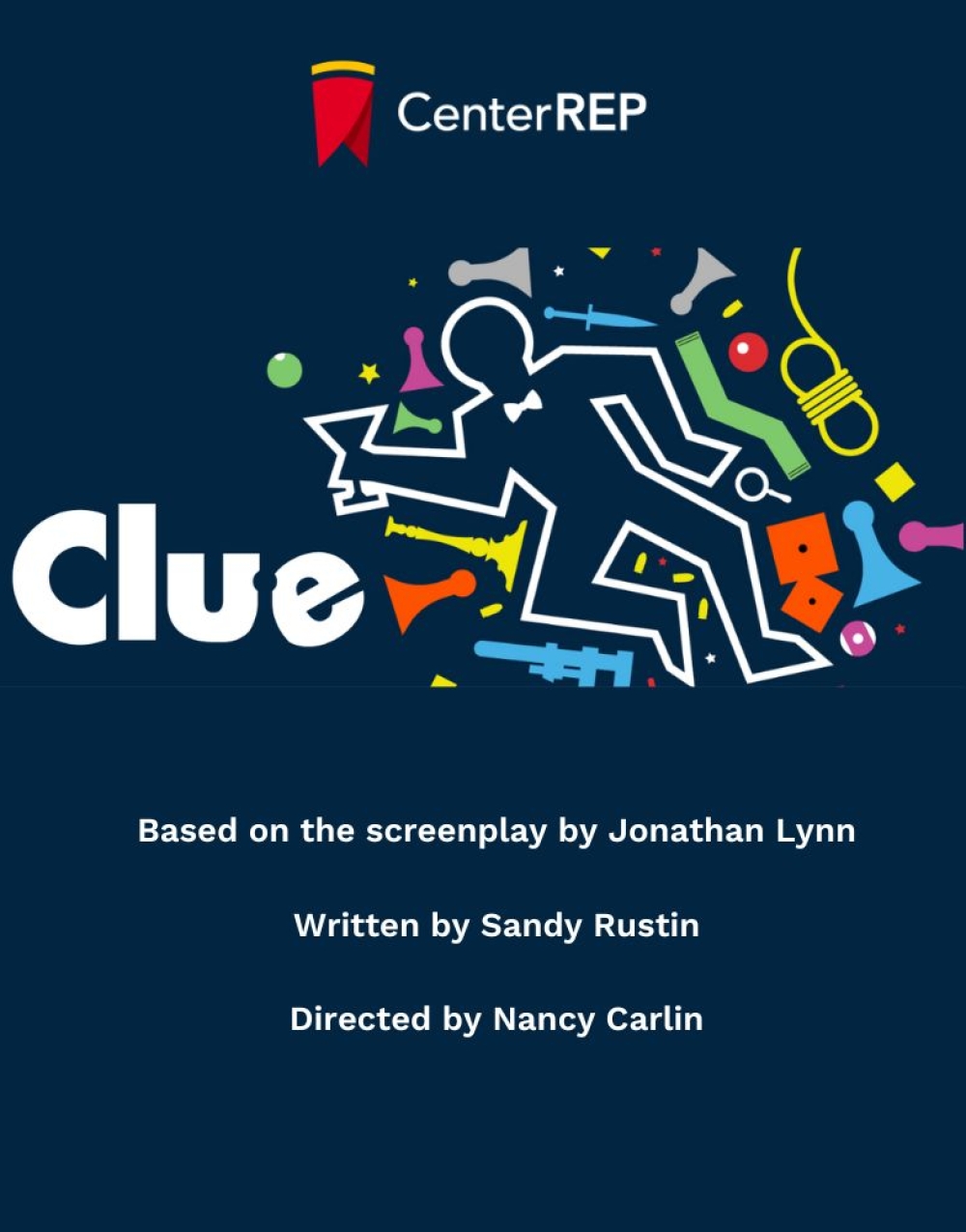 Clue

Based on the screenplay by Jonathan Lynn

Written By Sandy Rustin

Additional Material by Hunter Foster and Eric Price

Based on the Paramount Pictures Motion Picture

Based on the Hasbro board game CLUE

Original Music by Michael Holland

Directed by Nancy Carlin

Oct. 29 - Nov. 20

Starring

Wilma Bonet

Faustino Cadiz III


Michael Doppe

Larissa Kelloway

Dorian Lockett

David Everett Moore

Carley Gilbert

Heather Kellogg Baumann

Sarah Mitchell

Brady Morales-Woolery

Caroline Pernick

Corey Rieger

Keiko Shimosato Carreiro

By special arrangement with The Araca Group, Work Light Productions, and Michael Barr/Lively McCabe Entertainment.

The video or audio recording of this performance by any means is strictly prohibited.

Produced by special arrangement with Broadway Licensing (www.broadwaylicencing.com)

*Member of Actors' Equity Association, the Union of Professional Actors and Stage Managers in the United States

++ Member of the Stage Directors and Choreographers Society

+ United Scenic Artists Union
Follow Us:
Cast
Heather Kellogg Baumann
Ensemble
Wilma Bonet*
Mrs. Peacock
Faustino Cadiz III
Ensemble/Understudy
Keiko Shimosato Carreiro*
Mrs. White
Michael Doppe
Ensemble/Understudy
Carley Gilbert
Ensemble/Understudy
Larissa Kelloway
Ensemble/Understudy
Dorian Lockett
Colonel Mustard
Sarah Mitchell
Miss Scarlet
David Everett Moore*
Mr. Green
Brady Morales-Woolery*
Wadsworth
Corey Rieger*
Professor Plum
Kyle Stoner
Ensemble/Understudy
Creative Team
Jonathan Lynn
Based On The Screenplay
Hunter Foster
Additional Materials
Eric Price
Additional Materials
Michael Holland
Original Music
Jessie Amoroso+
Costume Designer
Alicia Lerner*
Stage Manager
Natalie Green
Choreographer
Cliff Caruthers+
Sound Designer
Jennifer Fok+
Lighting Designer
Markus Potter
Acting Artistic Director
Kelly James Tighe+
Scenic Designer
Alyssa Tryon
Props Designer
Meet the Company
Heather Kellogg Baumann
Ensemble
Heather Kellogg Baumann is happy to be joining this silly group of funny people. Heather was most recently seen playing Rachel in "The How and the Why" at Lucky Penny Productions. Other recent productions include: Varya in "The Cherry Orchard," Charlotte Corday in "The Revolutionists," Margaret/Anne in "Sense and Sensibility," Hallie in "The Man Who Shot Liberty Valance," all with Town Hall Theatre. Evelina Bunner in "The Bunner Sisters" (reACT), Liz in "Hilarity" (DIVAfest), and Kristin in Kristin Hersh's "RAT GIRL" (DIVAfest). She is a graduate of UCLA's School of Theater, Film, and Television, and SF Circus Center's Clown Conservatory. See Heather next in Center REP's production of "A Christmas Carol." www.heatherkelloggbaumann.com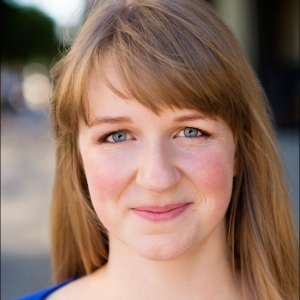 Wilma Bonet*
Mrs. Peacock
Wilma Bonet Recently appeared in Karen Zacarias' "Romeo y Juliet" at CalShakes. Before the pandemic, appeared in Ricardo Perez Gonzalez's "Don't Eat the Mangos" at the Magic Theatre, for her performance, she was given the Bay Area Critic Circle. Other acting credits: "Anna Considers Mars" at Playground and in "Mother Courage and Her Children" at Ubuntu Theater, "This Golden State Part One: Delano and Bruja" at the Magic Theatre, "A Streetcar Name Desire" and "The Tenth Muse" at the Oregon Shakespeare Festival, "Electricidad" at the Mark Taper Forum and "September Shoes" at the Denver Center Theatre Company. Also performed with the American Conservatory Theatre, Campo Santo, CalShakes, Aurora Theater, Marin Theatre Company, Dallas Theatre Center, El Teatro Campesino and the San Francisco MimeTroupe. Film/television: NONA, COCO, What Dreams May Come, 8MM, Underwraps, Jack, Radio Flyer, Midnight Caller and Nash Bridges.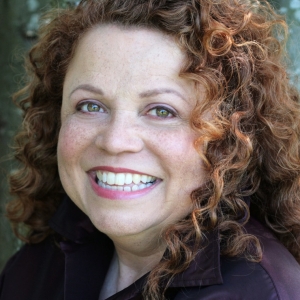 Faustino Cadiz III
Ensemble/Understudy
Faustino is ecstatic to make his Center REP debut in "Clue." A Bay Area native, he has performed previously with 42nd Street Moon, Contra Costa Musical Theatre, Landmark Musical Theatre, Missouri Street Theatre, Pinole Community Players, Sonoma Theatre Alliance, Solano College Theatre. Highlights: "A Chorus Line" (Paul San Marco), "Nice Work If You Can Get It" (Jimmy Winter), "Assassins" (Leon Czolgosz), Disney's "Beauty and the Beast" (LeFou), "RENT" (Benjamin Coffin III). Training: Solano College ATP 2012, SFSU. Much love to family, friends, and this dedicated and exuberant cast and creative crew!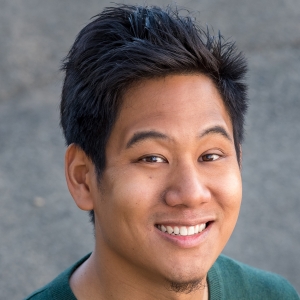 Keiko Shimosato Carreiro*
Mrs. White
Keiko Shimosato Carreiro is a Collective and Board Member with the Tony award winning San Francisco Mime Troupe. Since 1987, she has been an Actor, Designer, Co- Writer and Director with the Company and has been in almost every summer show. Carreiro has performed at theaters throughout the Bay Area, including Berkeley Repertory Theatre, A.C.T. , The Magic Theater, The Aurora Theater, Word for Word, and Center REP. She was nominated for The Shellie Award for Outstanding Actress in the role of Grace in "The Sisters Matsumoto" at Center REP. She is thrilled to be back at Center REP for such a fun show! She is an award winning Costume Designer, nominated for TBA Best Costumes, Bay Area Critics Circle award, and recipient of the 2018 Meritorious Achievement Award, (American College Theater Festival). Carreiro teaches with The San Francisco Opera Guilds' "Book to Bravo" and "Voices for Social Justice." She is currently a Visiting Professor at Hollins University's Summer Graduate Program.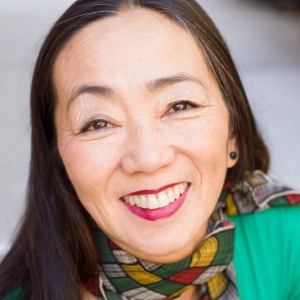 Michael Doppe
Ensemble/Understudy
Michael Doppe is excited to be back with at Center REP, after being in "A Christmas Carol," and "Rock of Ages." Doppe is an actor, director, projection Designer, Fight Director, and graduate of the SCT Actor Training Program, and a theatre educator for The Ballet School Performing Arts, and the Young REP program. Past credits include work across the Bay Area at Theatreworks Silicon Valley, San Jose Stage, Town Hall Theatre, 42nd St. Moon, Lucky Penny, Masquers, Contra Costa Musical Theatre, Ray of Light Theatre, Theatre Rhinoceros, and New Conservatory Theatre Center. Come visit me at michaeldoppe.com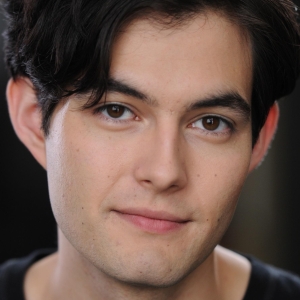 Carley Gilbert
Ensemble/Understudy
Having recently graduated with her BA in theater from UCLA, Carley is excited to be making her professional debut in "Clue!" Favorite past roles include Molly in "Peter and the Starcatcher," Reno in "Anything Goes," and Catherine in "Pippin." She hopes you enjoy the show!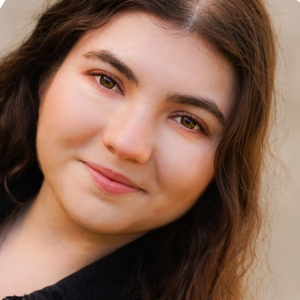 Larissa Kelloway
Ensemble/Understudy
Larissa is excited to return to Center REP at the Lesher Center working on this hilarious show. She was last seen on a Lesher Center stage in her cabaret "Always Something There to Remind Me" - Love as Portrayed by the music of Burt Bacharach and Hal David at the beginning of 2022, and in "Mamma Mia" in 2018. Other theatre credits include Dogberry & Antonia in "Much Ado about Nothing" (San Francisco Shakespeare Festival), Mrs. Lancaster in "Groundhog Day: The Musical" (SF Playhouse), ensemble in 9 to 5: The Musical, Marion in "The Boy From Oz," Rev. Crisparkle in "The Mystery of Edwin Drood," "Religomania" and "Tomfoolery." Other Bay Area cabaret credits include "The Ladies Who Lunch," the "Australian Bushfire Benefit" (performer and producer), and as a guest artist for "Katya Presents" and "2 + 2." Australian credits include "Woman On the Edge of a Nervous Impulse" (cabaret), "The Sound of Music," "Elegies for Angels Punks and Raging Queens," "Darlinghurst Nights," "Carousel," "Working," "Guys and Dolls," "Baby" and "West Side Story." When Larissa isn't working on the stage, she is a singing teacher and voice researcher. She thanks her wonderful family for their unending love and support.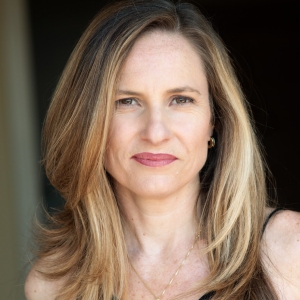 Dorian Lockett
Colonel Mustard
Dorian Lockett is once again super excited to have fun with Center REP! He's an Oakland native who whose credits here include "Pilgrims Musa" and Sheri in "The New World," "To Kill a Mockingbird" and his Shelly nominated role as Officer Welch in "Rumors!" Dorian loves playing video games, cooking vegan meals and watching anime! Dorian has leant his voice in video game projects such as the NBA 2k franchise, Pixar's "Soul" and as Lando Calrissian for Star Wars. Sit back relax (not too much relaxing), and have fun!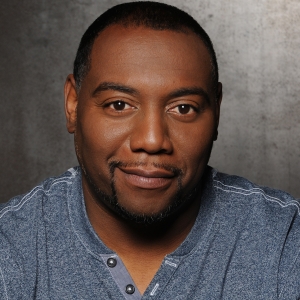 Sarah Mitchell
Miss Scarlet
Sarah Mitchell marks her Center REP (and post pandemic) debut with this production of "Clue." Hooray! Bay Area credits include: "They Promised Her the Moon" (TheatreWorks); "Widower's Houses and After the Revolution" (Aurora Theatre Company); "Vinegar Tom," "Kings," "The (curious case of the) Watson Intelligence," "Twelfth Night," "Beardo," "The Norman Conquests," and "The Farm" (Shotgun Players); "The Revolutionists" (Town Hall Theatre Company); "Hela and Much Ado About Nothing" (TheatreFirst); "Mary Poppins," "The Music Man," "The Wiz," "Guys and Dolls," "Seussical the Musical" (Berkeley Playhouse); and "Abraham Lincoln's Big Gay Dance Party" with SF Playhouse. She spent several years as a company member of "Killing My Lobster," San Francisco's premier sketch comedy troupe. Sarah lives in Berkeley where she is a mother of three cats, a foster mother to a rotating cast of neonatal kittens, and a wife to one Jordan.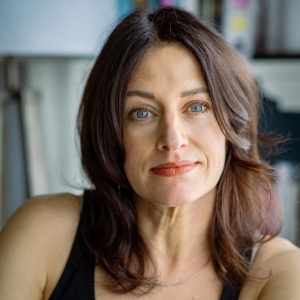 David Everett Moore*
Mr. Green
David Everett Moore is excited and proud to be making his Center REP debut with this production of "Clue!" David is a longtime Bay Area artist who has worked with many local theaters, including Crowded Fire, Aurora Theatre, San Francisco Shakespeare Festival, Marin Theatre Company, Marin Shakespeare Company, African-American Shakespeare Company, Perspective Theater Company, SPARC, and Word for Word, among others. Regional credits include work with Capital Stage Company, Cincinnati Shakespeare Company, and Colorado Shakespeare Festival. Selected favorite roles include Mercutio in "Romeo and Juliet" for SF Shakes, Addison in "Safe House" for Aurora Theatre Company, BJJ in "An Octoroon" for Capital Stage, and Black Man in "We Are Proud To Present" for Just Theater. David is a Resident Artist of the San Francisco Shakespeare Festival and a proud graduate of UC Berkeley, where he earned his BA in Theater and Performance Studies.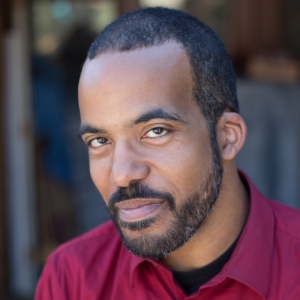 Brady Morales-Woolery*
Wadsworth
Brady Morales-Woolery is a Bay Area based actor. Favorite roles include: Benvolio in "Romeo y Juliet" (Cal Shakes), Andrej in "Once" (42nd Street Moon), Josh Watson in "The Watson Intelligence" (Shotgun Players), Octavio in "Retablos" (Word for Word), Paul in "Bright Shining Sea" (SF Playground), and Paul in "Barefoot in the Park" (Willows Theatre Company). He originated the role of Mario Savio in "FSM," a musical about the free speech movement at UC Berkeley. Onscreen he has appeared in the feature films 'Quitters,' 'Pushing Dead,' 'The Internship,' and the upcoming film 'Lucky Man.' He holds a B.A. in Theatre from U.C. Berkeley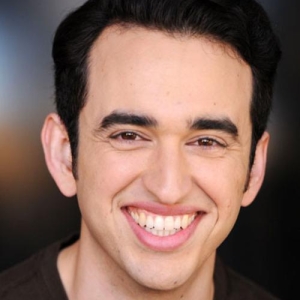 Caroline Pernick
Yvette
Caroline Pernick (she/her) is thrilled to be back home in the Bay Area making her Center REP Debut! Now based in New York, Caroline is a recent graduate of UCLA's Musical Theater program. Past credits include "Million Dollar Quartet," "Dr. Silver" (South Coast Repertory), "Homefront," "A Christmas Carol" (American Conservatory Theater), "Thirteenth Point" (The Geffen Playhouse), "The 39 Steps" (Summer Repertory Theater), and "Hamlet" (British American Drama Academy). Big thanks and love to family, friends, and the team at MTA! @cperns carolinepernick.com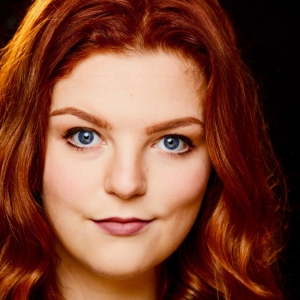 Corey Rieger*
Professor Plum
Corey Rieger (he/him/his) is excited to be making his first appearance with Center REP in this incredibly fun show. Corey is an actor and writer who has made California his home for over the past thirteen years. His most recent acting work includes a 5-week run of the veteran, OBIE-winning poet and playwright Murray Mednick's newest play, entitled "Three Tables," in Los Angeles; a co-starring appearance in the first season of the new CBS spin-off 'NCIS: Hawai'i;' a supporting role in the seasonally televised holiday movie, 'Same Time, Next Christmas,' with Lea Michele; a leading role in a soon-to-be-released horror short film entitled 'Finger,' starring opposite Gates McFadden of Star Trek: TNG notoriety; and a leading role in a soon-to-be-released audio drama podcast entitled 'Hobo Code,' with Bill Pullman, Susan Ruttan, and Tom Amandes. As a writer, he has written several plays and short screenplays that have been produced around the country. He put out a book of his writings last year, entitled 'Good Guy, Asshole', which is available through Barnes & Noble, Amazon, and lulu.com. He is also a budding filmmaker, and has just put the finishing touches on a short mockumentary entitled 'Finding Remo: A Hal Farnam Picture,' which is currently being submitted to film festivals.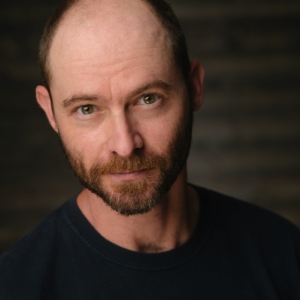 Kyle Stoner
Ensemble/Understudy
Kyle Stoner (he/him/his) is relieved to make his Center REP debut while he still retains a vague notion of the concept of live theater. Kyle lives in Napa, where he uses his extensive knowledge of herding cats to conduct wine tours. He was last seen as Orlando in "As You Like It" with Masquers Playhouse. Other credits: David Copperfield, David Copperfield [world premiere] (Jewel Theater Co.); D'ysquiths, "Gentleman's Guide to Love and Murder;" Puck, "Midsummer Night's Dream;" Romeo, "Romeo & Juliet," "12th Night," "Edwin Drood," "Wonderful Town," "Bells are Ringing," "Cyrano de Bergerac," "Three Musketeers"(Davis Shakespeare Festival); "Scotty," "Ripcord," "Venticello," "Amadeus," "Jean-Michelle," "La Cage aux Folles" (Cinnabar Theater); "Les Miserables," "Macbeth" (Sierra Repertory Theater); "Zorba," "Carnival!," "Snoopy!!!" (42nd Street Moon); "Bud Davenport," "Gutenberg! the Musical!" (Bike City Theater Co.); "Princeton/Rod," "Avenue Q" (NCTC); Fabrizio, "Light in the Piazza" (Altarena Playhouse); Finch, "How to $ucceed" (BAM!); "F-WORD aka Frodo aka Francis," "The Fellowship" (AlterTheater); Jaques/Silvius/Oliver, As You Like It (SF Shakespeare Festival); Jesus, "Jesus Christ Superstar"(Bay Area Stage); "Self," "Ultimate Xmas Show" (abridged), "Complete Works" u/s (Reduced Shakespeare Company). Kyle was trained to handle llamas for a live musical experience at SeaWorld San Diego and he insists that he is proud of this (shout out to Prince Charming).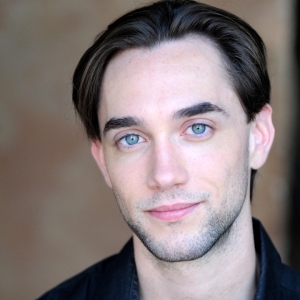 Jonathan Lynn
Based On The Screenplay
Jonathan Lynn has directed 10 feature films including the cult classic Clue (he also wrote the screenplay), Nuns on the Run (also written by Mr Lynn), My Cousin Vinny, The Distinguished Gentleman, Sgt. Bilko, Greedy, Trial And Error, The Whole Nine Yards, The Fighting Temptations and most recently, Wild Target. His first produced screenplay was The internecine Project (1974). For television, Jonathan's writing credits include dozens of episodes of various comedy series but he is best known for the phenomenally successful, multi-award-winning BBC series Yes Minister and Yes, Prime Minister, co- written and created with Antony Jay. Jonathan authored the bestselling books The Complete Yes, Minister and The Complete Yes, Prime Minister, which cumulatively sold more than a million copies in hardback and have been translated into numerous languages and are still in print nearly 30 years later. His novel Mayday (1991) is being re-published by Endeavour Press and his latest books Comedy Rules (Faber and Faber) and Samaritans (Endeavour) both received rave reviews. About Samaritans, the Sunday Times said: "This is a book George Orwell would have approved of." Jonathan made his first professional appearance on Broadway in the revue Cambridge Circus, and his television debut on The Ed Sullivan Show, live with 70 million viewers, both at the age of 21. Jonathan's West End theatre debut, aged 23, was as an actor in the role of Motel the Tailor in the original London cast of Fiddler on the Roof. His subsequent London directing credits include: The Glass Menagerie; Songbook (Best Musical, Olivier Award and Evening Standard Award); Anna Christie (RSC, Stratford and the Donmar); Joe Orton's Loot; Pass The Butler by Eric Idle, Shaw's Arms And The Man and The Gingerbread Man (Old Vic). At the National Theatre, he directed A Little Hotel on the Side by Georges Feydeau and Three Men on A Horse (Olivier Award, Best Comedy). As Artistic Director of the Cambridge Theatre Company, he directed 20 productions, producing 20 others, 9 of which transferred to the West End His numerous awards include the BAFTA Writers Award, Writers Guild (twice), Broadcasting Press Guild (twice), NAACP Image Award, Environmental Media Award, Ace Award –Best Comedy Series on US cable, and a Special award from the Campaign For Freedom of Information. Lynn received an MA in Law from Cambridge University and now lives in New York, describing himself as a recovering lawyer.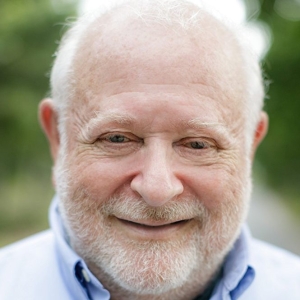 Sandy Rustin
Writer
Sandy Rustin is an actress and award winning playwright. Her comedy, The Cottage, ("Laugh Out Loud!" – The NY Times) was recently presented by Manhattan Theatre Club with Jason Alexander (Seinfeld) directing, and is in development for an upcoming commercial production in New York. Her sketch comedy musical, Rated P … For Parenthood, ("Wistfully Funny!" – The NY Times) opened Off-Broadway at the Westside Theatre and was optioned for TV development with ABC Studios, Kelly Ripa & Mark Consuelos. Sandy's play, STRUCK ("A Charming Comedy!" – The NY Times) enjoyed two recent, critically acclaimed productions at NJ REP and Theatre Raleigh. Her play, HOUSTON, is the recipient of the New American Musical Award and after a recent workshop in NYC is currently in development for production. Sandy's newest comedy, ELIJAH, was recently presented as part of Midtown Direct Rep's 2017 "Theatre in the Parlor" Reading Series and is in development. She created, developed, wrote and starred in her own show for Nickelodeon (Nick Mom) called Overbooked. And her webseries, It's Complicated, was acquired by Stage17.TV Sandy has two screenplays and two television pilots in development. (Abrams Artists) As an actress, Sandy guest starred on Comedy Central's, Inside Amy Schumer and regularly appears at New York's The Upright Citizen's Brigade in "Gravid Water" (named "Best Improv Show" by Time Out NY). She has worked with Loopers Unlimited for over 15 years as a voiceover actress, appearing in hundreds of TV shows and Films. She is the Founding Co-Artistic Director of Midtown Direct Rep & an advocate for http://cowdenfoundation.org/. Northwestern University graduate. Sandy is a member of ASCAP, SAG, AEA, and the Dramatists Guild and is represented by Abrams Artists.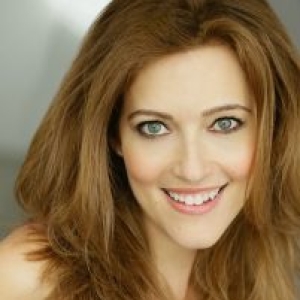 Hunter Foster
Additional Materials
Hunter Foster is an Artistic Associate at the Bucks County Playhouse where he has directed: Clue: On Stage (World Premiere), Guys and Dolls, Company, Ain't Misbehavin', The Buddy Holly Story (2016 and 2017), National Pastime, The Rocky Horror Show (2013, 2014, 2016 and 2017), Summer of '42, and It's a Wonderful Life. Other directing credits include: The Foreigner, Cabaret, My Fair Lady (Cape Playhouse), Grease (North Carolina Theatre), Spamalot (Casa Manana); and has directed productions of the Million Dollar Quartet for the Paper Mill Playhouse, Geva Theatre, Ogunquit Playhouse, Gateway Playhouse and the Westchester Broadway Theatre. He has also directed the NYC workshops of the upcoming new musicals, Far From the Madding Crowd and One Hit Wonder, which will make it's world premiere at the University of Michigan in the fall of 2017. As a writer, he co-wrote the stage adaptation of the movie, Clue, and has written the books to two off-broadway musicals: Jasper in Deadland — which had its world premiere at the Prospect Theater Company in NYC, followed by a successful run at the Fifth Avenue Theatre in Seattle — and Summer of '42 which opened at the Variety Arts Theatre in New York City, and was nominated for an Outer Critic Award for best new Off-Broadway musical. Other recent book writing credits include The Circus in Winter (Goodspeed Musicals), Clyde and Bonnie: A Folktale (New York Musical Theatre Festival, Aurora Theatre), The Hollow (Signature Theatre) and Blue Ridge Sky. As an actor, he has appeared on Broadway in The Bridges of Madison County, Hands on a Hardbody, Million Dollar Quartet, The Producers, Little Shop of Horrors(Tony nomination), Urinetown, Les Miserables, Footloose, Grease and King David. Hunter is a graduate of the University of Michigan (BFA in Musical Theatre).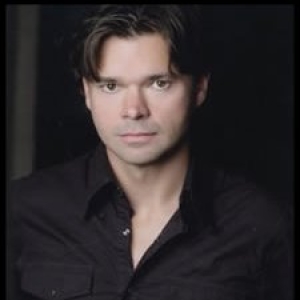 Eric Price
Additional Materials
Eric Price has written the lyrics and book to the musicals The Violet Hour, Radioactive, Presto Change-o, Around the World, Hello Out There, The Sixth Borough, and additional material for the stage adaptation of the film Clue. His work has been produced at theaters in New York, around the country, and in Europe. Production experience includes work at such institutions as Manhattan Theatre Club, Roundabout Theatre, Goodman Theatre, The Kennedy Center, Menier Chocolate Factory, Barrington Stage, Symphony Space, Merkin Recital Hall, Minetta Lane Theatre, Audible.com, Joe's Pub, 54 Below (including solo show), Birdland, the Ravinia Festival, and more. Eric's adaptation of Jane Austen's Emma was commissioned in 2015 and has had over 150 productions around the world. In addition to his career as a writer, Eric was the longtime assistant to 21-time Tony Award-winning director/producer Hal Prince and worked with him over the course of twelve years on the development of new musicals that premiered in New York, Chicago, Washington DC, London, and Tokyo. He is a member of the Lincoln Center Directors Lab and has degrees in Directing from Indiana University and Musical Theatre Writing from NYU's Tisch School of the Arts. He has been a Dramatists Guild Fellow, a Eugene O'Neill Theatre Center finalist, and a member of Goodspeed's Johnny Mercer Writers Colony and the Rhinebeck Writers' Retreat. He is an Adjunct Professor of Musical Theatre at Pace University and Molloy College/CAP21. With his collaborator, Will Reynolds, Eric won the 2018 Fred Ebb Award for Musical Theatre Writing.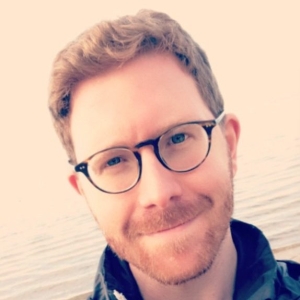 Michael Holland
Original Music
Michael Holland is a multi-talented artist with work across the entire musical spectrum. His orchestration and vocal arrangement work can be heard on the 2011 Godspell revival cast recording (co-producer). As a composer and lyricist he has written Horizon Line (Theatre Latté Da, Minneapolis), Hurricane (NYMF), and Believe in Me… a Bigfoot musical (fringeNYC). He has writen incidental music for various theatre companies including Playwrights Horizons, The Alley Theatre, The Old Globe, Dallas Theater Center, Colorado Shakespeare Festival, Juilliard, and NYU Tisch. As a performer/arranger/music director he created the multi-award winning alt-cabaret favorite Gashole! (2001-2013). His orchestrations include Emma! A Pop musical (Stageworks), Disco Party and The Best Christmas Pageant Ever (Playscripts). Recordings include four solo CDs of original music, as well as the world premiere of "Another Day in the Modern World" on The Maury Yeston Songbook (ps classics).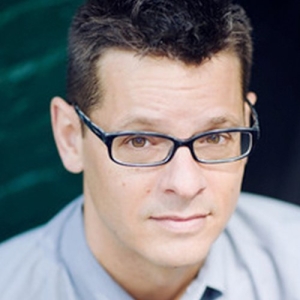 Nancy Carlin++
Director
Nancy Carlin is delighted to return to Center REP, where she directed "Arms and the Man" and "Proposals," and appeared in "Spring Awakening." Nancy has performed and directed extensively in regional theaters, including the American Conservatory Theater, California Shakespeare Theater, Berkeley Repertory Theatre, Oregon Shakespeare Festival, Aurora Theatre, Jewel Theatre, Shotgun Players, S.F. Playhouse, Inrdra's Net, San Jose Rep, Marin Theatre Company, TheatreWorks, and Shakespeare Santa Cruz. A former longtime company member of A.C.T. and associate artist with Cal Shakes, Carlin is a member of PlayGround. A theater arts lecturer with SJSU and UC Berkeley, Carlin holds a BA in comparative literature from Brown University and an MFA in acting from A.C.T. Ms. Carlin is a member of AEA, SAG-AFTRA, and SDC. She recently directed the premiere of "Red-Winged Blackbird" by Alyosha Zim in Berkeley, and with The Jewel Theater in Santa Cruz, performed in the premiere of Kate Hawley's "Remains To Be Seen" and directed "Deathtrap." Nancy co-authored the musical "Max Understood," co-produced the film "Haiku Tunnel," and can be seen in the newly released Eleanor Coppola film, "Love is Love is Love." www.nancycarlin.com
Jessie Amoroso+
Costume Designer
Jessie Amoroso (He/Him) is pleased to return to Center REP after designing "The Diary of Anne Frank" here in 2019. Costume design credits at at American Conservatory Theater (A.C.T.) where he is the current costume director include "Testament, Ah, Wilderness!," "Love and Information," "Underneath the Lintel," "Chester Bailey," "John, Vietgone," dozens of MFA productions and this season's "Poor Yellow Rednecks" in the spring of 2023. Most recently he designed "Romeo y Juliet" at Cal Shakes, directed by KJ Sanchez. Bay Area theater design and styling credits include work at Marin Theatre Company, California Theatre Center, Julia Morgan Theater, Solano College Theater, Berkeley City Club, Marines Memorial Theater, Herbst Theater, and The Palace of Fine Arts. At Theatre Artaud/Z Space he designed "Camus' Caligua" and "Round Heeled Woman" starring Sharon Gless. Jessie is a graduate of California State University Hayward (Now CSU East Bay) and a member of United Scenic Artists local 829. In his spare time Jessie has donated many hours to Broadway Cares Equity Fights Aids and the Richmond Ermet Aid Foundation.
Alicia Lerner*
Stage Manager
Alicia is excited to return to Center REP after stage managing their recent productions of "Always… Patsy Cline" and "Our Town." Other stage management credits include "The Little Mermaid," "Meet Me in St. Louis: A Live Radio Play" (Sierra Repertory Theatre); "Stoop Stories" (Aurora Theatre Company); "A Gentleman's Guide to Love and Murder," "Scrooge in Love!," "Hot Mikado," "Once," "110 in the Shade," "Fiorello!," "Dames at Sea," "The Best Little Whorehouse in Texas," "Me and My Girl," and "The Secret Garden" (42nd Street Moon); "Hedwig and the Angry Inch" (San Jose Stage Company and National Tour); "La Cage Aux Folles," "Noises Off," and "The Christians" (San Francisco Playhouse); "Old Hats," "Indian Ink," "Let There Be Love"," I'm Still Standing," "The Big Meal," and "Fields of Gold" (American Conservatory Theater); "How to Succeed in Business Without Really Trying" (Bay Area Musicals); "The Secret Garden" (Lucky Penny Productions); "The Train Driver," "Shirley Valentine," and "Agnes Under the Big Top" (Long Wharf Theatre); "Annie Get Your Gun," and "Radio Girl;"(Goodspeed Musicals); and "Shakespeare Festivals" (2007-2009), "Dancing in the Dark," and "Working" (The Old Globe). She holds a BFA in Media-Film Studies from The University of California, San Diego and is a Proud member of Actors' Equity.
Natalie Green
Choreographer
Natalie (she/her) is an artist and educator working at the intersection of dance, theater, and community engagement. As a choreographer and intimacy director, Natalie has worked with 42nd Street Moon, AlterTheater, Aurora Theater, Cal Shakes, Custom Made Theater, Portland Center Stage, Shotgun Players, as well as colleges and universities including Stanford, Berkeley, and USF. This is her first production with Center Rep. Previously, Natalie was the artistic director of Mugwumpin and a longtime company member of the award-winning devised theater ensemble. Her dance/theater choreography ranges from intimate duets to large-scale flash mobs involving intergenerational community members; presented by California Academy of Sciences, San Francisco Airport, ODC Theater, Dance Mission Theater, San Francisco City Hall, Danspace (NYC) and DiMenna Center/Baryshnikov Arts (NYC). Natalie has served on faculty at University of San Francisco, ODC School, San Francisco Arts Education Project, San Francisco State University, Casa Ninfa (Lima, Peru), and she is currently the Associate Director of Education at American Conservatory Theater. Natalie is a bilingual antiracist facilitator and a passionate advocate for socially-conscious arts education. Her research focuses on ethical means and specific tactics for bringing people together for embodied creative experiences that build a culture of consent. Thanks and love to Dan. Thanks, love and congrats to Nancy and the whole amazing team bringing you "Clue"!
Cliff Caruthers+
Sound Designer
Cliff is a San Francisco based sound designer and composer with over 300 production credits, including Red Speedo, Sisters Matsumoto, and Dracula for Center Repertory Theatre, TRAGEDY: a tragedy for Berkeley Repertory Theatre, American Night for California Shakespeare Theater, Caucasian Chalk Circle for American Conservatory Theater; A Clean House for TheatreWorks Silicon Valley, Bug for San Francisco Playhouse, Troilus and Cressida for Oregon Shakespeare Festival, 1984 and Born With Teeth for Alley Theatre, Gross Indecency for Kansas City Repertory Theatre, Julius Caesar for The Acting Company, and Frankenstein: Playing With Fire for Guthrie Theater. Mr. Caruthers is co-curator of the San Francisco Tape Music Festival, a proud member of United Scenic Artists and Theatrical Sound Designers and Composers Association, and teaches sound design at Stanford University and San Francisco State University.
Jennifer Fok+
Lighting Designer
Jennifer is a Chinese American lighting designer based in New York City. She is very excited to be making her Center REP debut with "Clue." Select designs have been seen at Spoleto Festival, Long Wharf Theatre, Lincoln Center Education, Flint Repertory Theatre, Syracuse Stage, Opera House Arts, The Geva Theatre, Kitchen Theatre, Hangar Theatre, Brown /Trinity, Detroit Public Theatre, The Know Theater of Cincinnati, Portland Stage, The New School For Drama, Bates Dance Festival, NCPA Beijing, Gala Hispanic, Ars Nova, Constellation Stage and Screen, Luna Stage, Theatre At Monmouth, TheatreWorks Colorado Springs, Company One Boston, among others. She received her BFA in Theatre Production and Design from Ithaca College. www.jenniferfok.com
Markus Potter
Acting Artistic Director
Markus Potter is proud to serve as the Acting Artistic Director or Center REP. Markus recently directed REP's production of "Our Town" and the 2018 production of "Red Speedo." He received the Outer Critics Circle Award nomination, New York Times Critic's Pick, and was a Callaway Award finalist for the off-Broadway production of "Stalking the Bogeyman." Markus is the former Founding Artistic Director of NewYorkRep and served as the Interim Artistic Director of Theatre Aspen. Other directing projects include "Church & State" at New World Stages (Off-Broadway Alliance Nominated for best new play), "Why You Beasting?" (Time Out NY Critics' Pick), and the Associate Director for the Donmar Warehouse production of Blindness off-Broadway at the Daryl Roth Theatre. Regional: "Lost Boy Found in Whole Foods" by Tammy Ryan at The Portland Stage Company, London's Southwark Playhouse (Off-West End Award nomination for Best Production and Best Direction), Kansas Repertory Theatre production of "Chasing Gods". As an actor, several seasons at "The Guthrie," "Denver Center," "Long Wharf," tour of "Death of A Salesman" with Christopher Lloyd, and many more. As Producer, he was on the team that brought the Arena Stage production of Eric Cobble's "The Velocity of Autumn" to Broadway, starring Estelle Parsons, who received a Tony Award nomination. As a Bay Area native, Markus has worked as an actor with ACT, Berkeley Rep, Cal Shakes, SF Shakespeare, and many more. He received his MFA from Columbia University and currently serves as Artistic Director and Professor of Performance at the University of Kansas. MarkusPotter.com
Kelly James Tighe+
Scenic Designer
Off-Broadway and national tour credits include "Martin Luther on Trial," "Shadowlands," "The Most Reluctant Convert," "The Great Divorce," "The Fantasticks," "Almost Heaven," "Movin' Out," "Shear Madness" and "Cats." Other credits: Disney theatrical, Paper Mill Playhouse, San Jose Repertory Theatre, Laguna Playhouse, Center REPertory Company, SlowBurn Theater, Arts Center of Coastal Carolina, Sacramento Theatre Company, Gateway Playhouse, Broadway By the Bay, Contra Costa Musical Theatre, Diablo Theatre Company and Ray of Light Theatre. Kelly's theatrical work is published in the textbook Scene Design and Stage Lighting and his work as an illustrator has been published in "Mooseltoe, A Moose and a Dream." Awards and recognitions include the San Francisco Bay Area Theatre Critics Circle, DramaLogue and the Shellie Awards. kjtdesign.com
Alyssa Tryon
Props Designer
Alyssa Tryon (she/her) has been the Resident Properties Designer for Center REP since 2019. Originally from New Jersey, she lived in NYC for six years prior to moving to the Bay Area. Her work has been featured in NYC, Santa Fe, Sacramento, and all over the Bay Area. She would like to thank her family, friends, and fellow creatives for all their support! www.alyssatryon.com
*Member of Actors' Equity Association, the Union of Professional Actors and Stage Managers in the United States
++ Member of the Stage Directors and Choreographers Society
+ United Scenic Artists Union
CENTER REPERTORY COMPANY
Carolyn Jackson - Managing Director
Markus Potter - Acting Artistic Director
LeeAnn Dowd - Artistic Consultant
Jeff Collister - Production Manager
Del Medoff - Master Electrician
Joe Coe - Assistant Stage Manager
Sylvia Lubman - Associate Producer
Liz Martin - Costume Shop Manager
Leisl Buchbinder - Assistant Costume Shop Manager
Evan Rodriguez - Costume Shop Helper
Izzi Fleury - Head Dresser
Lyre Alston, Jessa Dunlap, Stephanie Pope-Weldon, Linda Wu - Dressers
Rylyn Groves, Ana Vazquez, Don Hardwick, Trish Armstrong, , Kira Daugherty - Deck Crew
Bella Jacobs, Heather Stephen, Archer Townsend - Follow Spot
Michael Burg, Vanessa Root - Wigs
Alyssa Tryon - Props Designer
Tatiana Kelly, Elizabeth Orcutt - Marketing Staff
Jeff Draper, Kerri Shawn - Education Directors
Jennifer Perry - Casting Director (Supported by Casting Collective: Dori L. Jacob, CSA)
LESHER CENTER FOR THE ARTS
Toni Kilcoyne - Production Services Supervisor
Daniel Aldrich, Alex Bull, Terry D'Enidio, Chris Joe, Theo Neeno, Steve Pino, Matthew Roberts, Garrick Schuster, Josh Stouffer, Josh Yarnell, Steve Young - Technical Staff
Courtney Egg - Audience Services Supervisor
Ohemaa Asare, Maddy d'Angelo, Hali Loyd, Alyssa Montany, Marie Montany-Campbell, Robert Nolan, Jeremiah Vierling, Aurora Wassmuth - Ticket Office Staff
Pat Rusich - Usher Coordinator
Tatiana Kelly, Katrienne Lemye, Elizabeth Orcutt - Marketing Staff
Linda Nomura, Sarah Wilcox - Office Specialists
CITY OF WALNUT CREEK
Matt Francois - Mayor
Cindy Silva - Mayor Pro Tem
Sarah Baltazar, Glynnis Cowdery, Jill Dresser, Iasmine Klauber, Anne Meridith - Arts Commission
Kevin Safine - Arts+Rec Director
Cindy Darling, Loella Haskew, Kevin Wilk - City Council
Dan Buckshi - City Manager