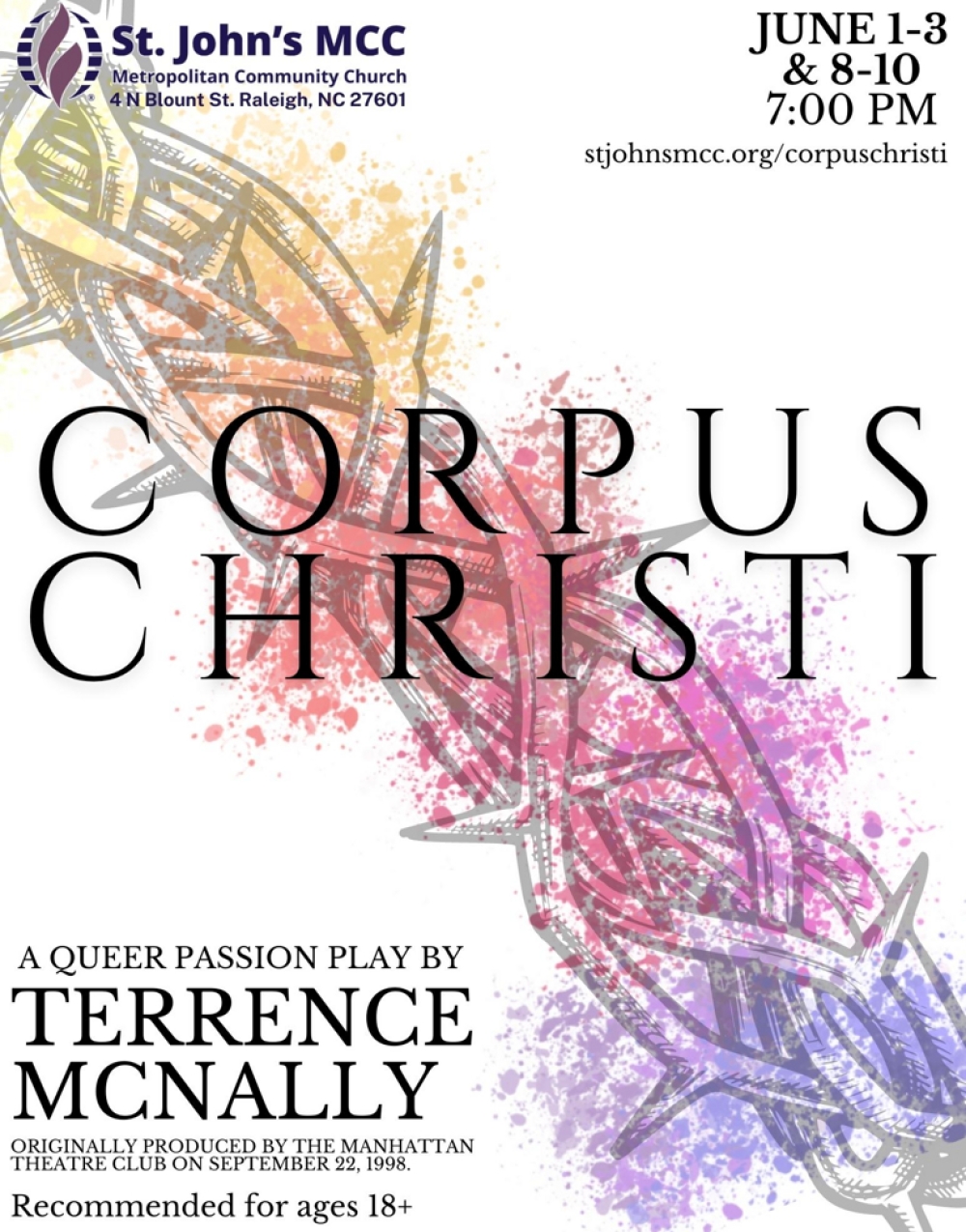 ST. JOHN'S METROPOLITAN COMMUNITY CHURCH


presents

CORPUS CHRISTI

written by Terrence McNally

---

FEATURING

Chris Acevedo
Nathaniel Bush Jr.
Desmond Leach

Mitchell Aaron Mulkey


Benaiah Adesoji
Kat Cupp
Naveed Moeed

Nat M. Sherwood

Stephanie Yu

Byron Ard
Philip Guadagno
Alastair Motylinski

Xenon Winslow

STAGE MANAGER
Serayah Silver

DIRECTOR
Dustin Britt

PRODUCER
Vance Haywood

MUSIC DIRECTOR
Philip Guadagno
FIGHT CHOREOGRAPHER
Mitchell Aaron Mulkey
INTIMACY DIRECTOR
Veronica Dress
PROPS DESIGNER
Mikki Marvel
COSTUME DESIGNER
Gray Nico
SOUND DESIGNER
Alex Riggs
ACCESSIBILITY & CAPTIONS COORDINATOR
Teal Lepley
DRAMATURG
Serayah Silver
GRAPHIC DESIGNER
Dustin Britt
PHOTOGRAPHER
Naveed Moeed
DANCE CAPTAIN
Xenon Winslow
TECHNICAL ADVISOR
Mike Gauss
SCENIC ARTISTS

Vance Haywood
Lynnette Paris Johnson
Naveed Moeed
Xenon Winslow

Originally produced by the Manhattan Theatre Club on September 22, 1998.
Follow Us:
After Thursday performances, we invite you to stay after the show for a brief Q&A with the cast and director.
| | |
| --- | --- |
| Please silence all electronic devices. | Recording and photography of the performance is prohibited by law. |
| The show runs approximately 2.5 hours, including a 10-minute intermission. | In case of an emergency, you may exit through the double doors (where you entered) or the single door behind the audience. |
| Concessions are available in the lobby during intermission. | Gender-neutral bathrooms are located down the hallway behind the audience. |
| Captions of the dialogue as well as descriptions of music and sound effects are viewable on the large TV screen behind the performance. | Feel free to step out of the room to relax in the lobby if you need to take a break during the show or to speak with a staff member. |
| All performances of this play are relaxed, inclusive, and sensory-friendly. The house lights will remain on during the show, shifts in lighting will be limited, sound cues are kept at low levels, seats are cushioned, seating choice is open, and seats can be moved as needed. | If you need anything at all, please ask anyone in a St. John's MCC shirt. |
Dramaturg's Note
Serving as dramaturg (historian) for this production has invited me back (sometimes kicking and screaming) into the stories of my childhood. I forgot how much I knew about the stories referenced here. Jesus' entire life, from Nativity to crucifixion, exists in the collective consciousness as perpetual iconography. We know what we have been told. Terrence McNally didn't write Corpus Christi to question the validity of these stories, but rather as an act of reclamation, to revisit and reimagine the story for those who had been excluded from the meaning of the message: "All men* are divine."
Underneath the redolent (and sometimes downright crude) surface of the work, this is hermetic text. This is a work written to remind humanity of its origin, of its purpose: to love and be loved, to regard the self and the other as product and progeny of The Most High. Released to much scrutiny and protest in 1998 (the same year Matthew Shephard and James Byrd, Jr. were killed in Texas for simply existing in the presence of those who did not believe the message), Corpus Christi is one of the most scandalous plays ever written on the subject of Christianity. Dubbed "The Gay Jesus Play" by those who would be too shocked by a summary to even read the script, at its heart Corpus Christi is a story about love, betrayal, and the acceptance of one's own power and divine responsibility.
I write this now for the same reason I said yes to the project: to invite you to think differently about the stories you already (think you) know, and to venerate those who have been left nameless by state-sanctioned violence.
Who better to represent them all than the son of God?
Come with us, allow us to take you somewhere beautiful, somewhere strange and not so far away.
We are proud to present the Triangle premier and North Carolina revival of Terrence McNally's Corpus Christi. Thank you for joining us, and remember: you too are divine.
*Terrence McNally was a white, cis, gay man whose perspective was clearly limited to the edge of his own nose. We have made artistic choices in this production that would challenge these limitations with intention to make this story even more accessible, even more relatable, and even more resonant to the time and community in which we are living. The Play was McNally's response to the world in which he found himself -- this production is ours.
Serayah Silver, dramaturg
Content Warning
We recommend this play for audiences aged 18 and above.
The play shows theatrical depictions of physical and verbal violence against BIPOC and queer people, as well as moments of consensual sexual intimacy, drug use, and references to HIV. The characters sometimes use strong profanity to express themselves.
This play can bring up lots of emotions for audiences -- as it does for the actors. We have support staff at every performance to help any guests or artists that might need help processing the intellectual, physical, and emotional experience of Corpus Christi or who may need access to additional support services and resources -- whether religious or secular in nature.
If you need anything at all, please ask anyone in a St. John's MCC shirt or a member of the cast.
Cast
Nathaniel Bush, Jr.
JOSHUA
Alastair Motylinski
BARTHOLOMEW
Mitchell Aaron Mulkey
PETER
Stephanie Yu
JAMES THE LESS
Creative Team
Dustin Britt
Director | Graphic Designer
Rev. Vance E. Haywood, Jr.
Producer | Scenic Artist
Serayah Silver
Stage Manager | Dramaturg
Veronica Dress
Intimacy Director
Mikki Marvel
Props Designer
Alex Riggs
Sound Designer
Gray Nico
Costume Designer
Lynnette Paris Johnson
Scenic Artist
Teal Lepley
Accessibility & Captions Coordinator
Philip Guadagno
Music Director
Mitchell Aaron Mulkey
Fight Choreographer
Xenon Winslow
Dance Captain | Scenic Artist
Naveed Moeed
Production Photographer | Scenic Artist
Mike Gauss
Technical Advisor
Jim Manchester
Marketing Associate
Meet the Company
Chris Acevedo
SIMON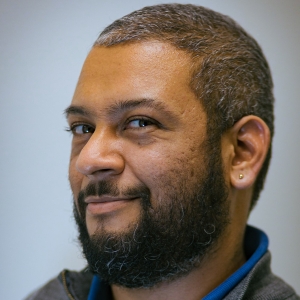 Chris (he/him) is super excited to be back on the stage after an acting hiatus. You can usually spot him backstage as a stage manager or at your local Starbucks as a Shift Supervisor. His last acting roles were in the Oakwood Cemetery Plays produced by Burning Coal Theatre during October 2022. He would like to thank Dustin for the chance to come back and shine, his loving family and friends who have supported him, and to everyone in the Theatre and LGBTQIA+ communities.
Benaiah Adesoji
JUDAS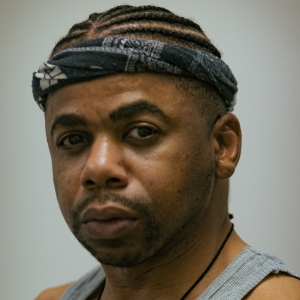 Benaiah (he/they) is a local performance artist in the Triangle. After some time away, he started back doing theatre consistently in 2018 and moved back to Raleigh in 2021. When he is not on stage he enjoys writing, karaoke, sleeping, and binging Schitt's Creek or New Girl. Benaiah routinely competes as Raleigh Little Theatre DIVA to raise funds for an institution he loves. You may have seen him in productions at Raleigh Little Theatre, Burning Coal Theatre Company, and Pure Life Theatre Company to name a few. He looks forward to tackling such a complex role in a magnificent piece with some amazing artists.
Byron Ard
JAMES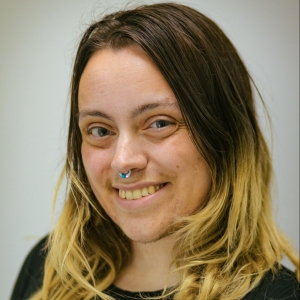 Byron (he/they) is a writer living in Raleigh, NC with his cats, Flamingo and Poe, and dog Sophie. In his free time, he enjoys hiking with friends, supporting the Triangle's local music scene, and watching lots of movies. He is thrilled to be playing the role of James in Corpus Christi.
Nathaniel Bush, Jr.
JOSHUA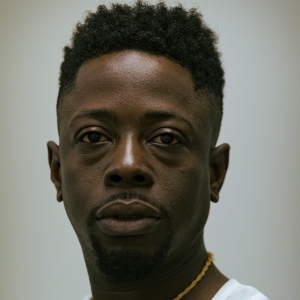 Nathaniel (he/him) is from Orlando, FL and has lived in Smithfield, NC since the spring of 2019. This new beginning was fueled by the trauma of losing his dear friend Deonka Dreiyton in the Pulse Nightclub shooting. His love for the LGBTQIA+ community is expansive. He assisted in planning OutRaleigh Pride last year and has been a volunteer at the LGBT Center of Raleigh since he arrived. His passions are yoga, poetry, and fruits and vegetables. He has written and self-published two books.
Kat Cupp
PHILIP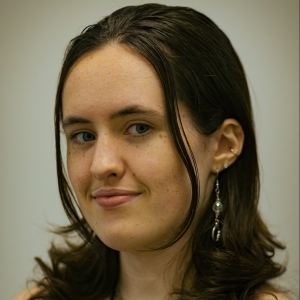 Kat (they/them) will be a junior at NC State University this fall, studying Communication and Sociology. They have been doing theater for four years. NCSU University Theatre credits include The SpongeBob Musical (Sandy Cheeks) and The Crucible (Abigail Williams). Other credits include You're a Good Man, Charlie Brown (Snoopy), Les Misérables (Éponine), and Titanic: The Musical (Alice Beane). Kat wants to thank their friends and family for all of their support, and hopes you enjoy the show!
Philip Guadagno
MATTHEW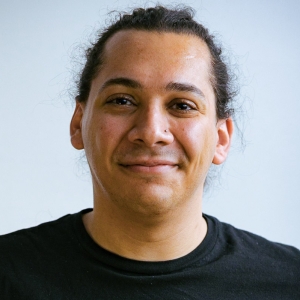 Philip (he/they) is a musician, actor, and theatre critic who has lived in the Triangle for almost eight years. An alumnus of UNC-Chapel Hill, he studied dramatic art and music with a focus in classical vocal performance under Dr. Eugene Galvin. Philip currently sings with the North Carolina Master Chorale, and continues to study lyric tenor repertoire from the operatic and choral canons. Professionally, he works in university development at Duke University. Philip also serves as Music Director for Corpus Christi.
Desmond Leach
JOHN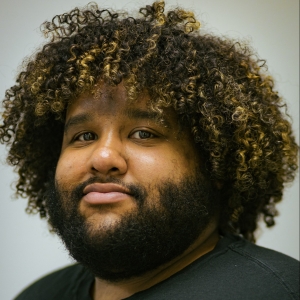 Desmond (he/him) was born and raised in Clayton, NC. He has been performing stand-up comedy throughout the Triangle since 2018. He decided to start taking acting classes, as well, to enhance his stage presence. This led to a love of a different type of performing -- acting. Corpus Christi is his first acting performance.
Naveed Moeed
THADDEUS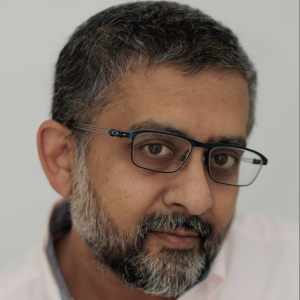 Naveed (he/him) is a local writer, actor, and photographer. He was most recently seen in the role of Hugo for Switchyard Theatre Company's production of Present Laughter and recently stage-managed productions at the Communications Department of UNC-Chapel Hill as well as St. John's production of Marat/Sade. A current board member at Bare Theatre and Thee Quaker Project (a multimedia storytelling collaboration), Naveed is also a local champion of the Chicago Theatre Standards. He is trying to finish writing his first full-length play. Naveed also serves as Production Photographer for Corpus Christi.
Alastair Motylinski
BARTHOLOMEW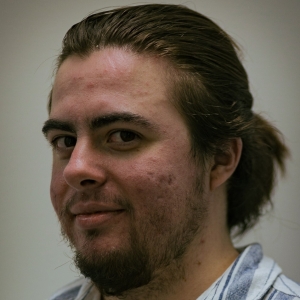 Alastair (he/him) is an author, actor, and transgender advocate born and raised in Raleigh, NC. His first theatre production as an adult was Our Town with the Henderson Rec Players in summer 2022. When not cowering in terror from the recent legislative assault on transgender people across the US and UK, Alastair can be found writing angry letters to executives and ingesting copious amounts of macaroni and cheese.
Mitchell Aaron Mulkey
PETER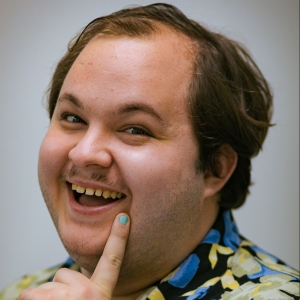 Mitchell (they/them) is a local comedian, comedic writer, and actor. They were last seen as a writer and actor in the Oak City Tonight/The Uproar Sketch Show at various venues in Raleigh. Other credits include various roles in The Laramie Project, Charles Guiteau in Assassins, and Michal in The Pillowman. Outside of acting, you can catch them performing all across the East Coast with their Improv Teams: Newt Work Comedy, Teenage Heartthrobs, and CLUB CHiLL. "You can't have everything, where would you put it?" -- Steven Wright. Mitchell also serves as the mandolinist and the Fight Choreographer for Corpus Christi. They are certified by the Society of American Fight Directors.
Nat M. Sherwood
ANDREW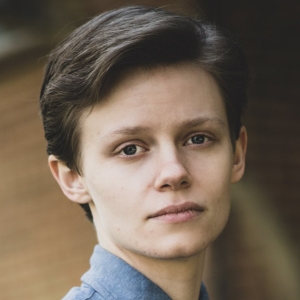 Nat (they/them) is a Raleigh native who earned their stage legs at NC State University Theatre, delivering award-winning performances as Antigone in The Burial at Thebes, Meg in Leading Ladies, Yente in Fiddler on the Roof, and Sunny Jacobs in The Exonerated. After training at Atlantic Acting School in NYC, they returned to the Triangle to portray Marat in Marat/Sade, Tybalt/Paris in Romeo & Juliet, Billy in Enemy of the People, Annie in The Play That Goes Wrong, and Letter Writer #2 in Tiny Beautiful Things. This is Nat's second show performing at St. John's MCC and fourth show under Dustin Britt's playful direction.
Xenon Winslow
THOMAS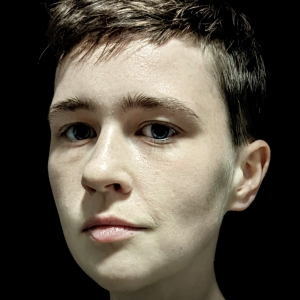 Xenon is an actor, welder, and home builder based in Durham, NC, with recent area credits including Hamlet and Pericles with Sweet Tea Shakespeare, as well as The Tempest with Switchyard Theatre Company. Her artistic downtime is dedicated to nuclear disaster hobbyism and planning for an eventual lesbian theatre collective. Xenon also serves as dance captain for Corpus Christi.
Stephanie Yu
JAMES THE LESS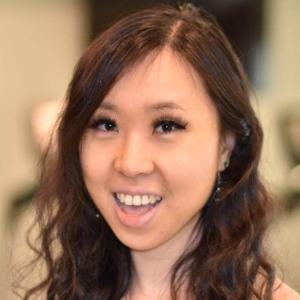 Stephanie (she/her) is a sketch comedy performer and writer who began working on theatre productions in 2022. A pianist, violinist, and powerlifter, Stephanie has been a healthcare policy advocate since 2013 and has worked with the Massachusetts Health Policy Commission and the Massachusetts Office for Refugees and Immigrants. Currently, she works in clinical research for women's health. Stephanie also serves as the pianist for Corpus Christi.
Dustin Britt
Director | Graphic Designer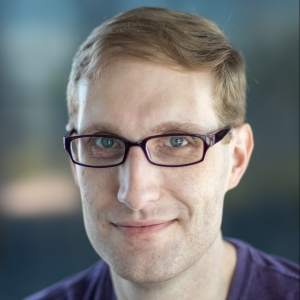 Dustin (he/they) has been a theatremaker in the Triangle for more than 25 years as a director, actor, designer, choreographer, educator, and writer. He recently worked as intimacy director and fight choreographer for Romeo and Juliet at Oxford Preparatory School and as director of Our Town at Henderson Rec Players, The Miracle Worker at Seed Art Share, Timon of Athens at Bare Theatre and Marat/Sade here at St. John's MCC. He'll be directing A Midsummer Night's Dream for Henderson Rec Players later this summer. Dustin also serves on the board of directors of the OutSouth Queer Film Festival and the Durham Art Guild, has trained extensively with Theatrical Intimacy Education, and holds a Master of Arts in Special Education from East Carolina University. He is glad you're here. Dustin is also the graphic designer and marketing coordinator for Corpus Christi.
Rev. Vance E. Haywood, Jr.
Producer | Scenic Artist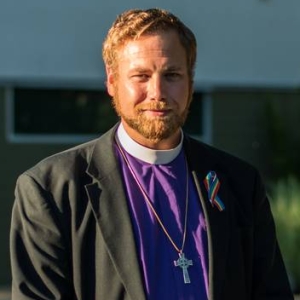 Vance (he/him) became the fifth pastor of St. John's MCC in February 2018. Vance was affiliated with the Church of God in his childhood through the age of 20. He stepped away from "the Church," unable to reconcile whom he knew himself to be with the teaching about God being presented by others. Vance joined the Metropolitan Community Church movement in 2008 after experiencing God anew a few years earlier during a drag performance of a traditional gospel song by Taj Mahal (RIP) at Legends Nightclub. Vance also served as the producer of Marat/Sade, directed by Dustin Britt and staged at St. John's in 2021.
Serayah Silver
Stage Manager | Dramaturg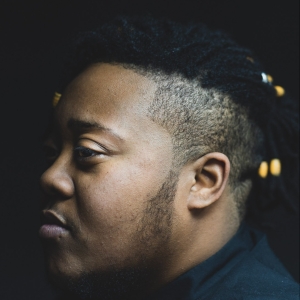 Serayah (they/them) is an Artist, dramaturg, director, playwright and screenwriter working in Durham, North Carolina. Their work centers personal and social unveiling as a means to Black Queer Liberation. They are the program director and in-house dramaturg at MOJOAA Performing Arts Company -- a Black woman-owned and Queer-lead production company dedicated to supporting and showcasing Black, Queer, Trans, Southern Playwrights. Most recently, Serayah won the Del Shore's Writing Foundation competition with the screenplay Knead, co-written with Monét Noelle Marshall. They also co-wrote, co-directed, and performed in Motherworld Devotions, a choreopoem based from a book of oracular poetry written by Destiny Love Hemphill.
Veronica Dress
Intimacy Director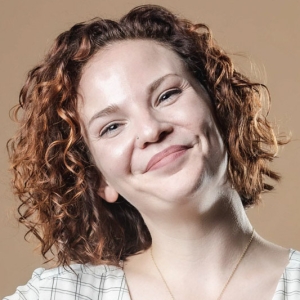 Veronica (she/her) is an intimacy director and founder of The Dress Rehearsal, a sex education and sex + intimacy coaching practice. She has been shimmying across stages as a burlesque performer and actor for many years, but is a new face in the Triangle and is so excited to create art with this incredible community. Recent intimacy direction credits include Carrie: The Musical (Meredith College) and Bright Star (Cardinal Gibbons High School). Endless gratitude to the cast and crew of Corpus Christi for allowing her to join in on the special brand of magic they've created here.
Mikki Marvel
Props Designer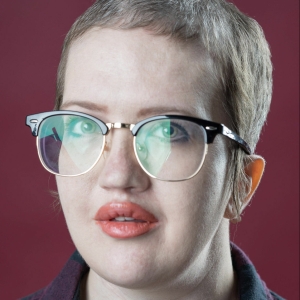 Mikki (they/them) uses art to uplift disruptive ideas. Favorite credits: Touring Comedian with Pineapple-Shaped Lamps 2012-2020, Second City Comedy Conservatory Graduate, Assistant Director of FurnitureLab Improv Commercials by Storyboard Media, Executive Producer of Sketch-Mess with Pineapple-Shaped Lamps, Creative Producer of Stream Raleigh, Livestream Technical Director of the National Women's Theatre Festival, Marketing Director of Theatre Raleigh (2019-2020), and Virtual Studio Producer of Impro Theatre -- a narrative and genre-focused improv theatre in Los Angeles (2020-2023).
Alex Riggs
Sound Designer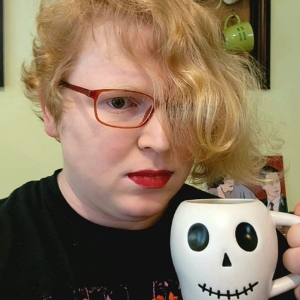 Alex (she/they) is a professional singer-songwriter, record producer, and arts critic based in Durham, NC, who performs under the names Riggings, VAXXERS, and Criswell Brushes. She recently composed an original score for, directed the music of, and performed as Polpoch in St. John's 2021 production of Marat/Sade. She was also the music director and lead musician of Seed Art Share's production of The Miracle Worker in 2018. Alex owns & operates Horse Complex Records and has performed at large-scale festivals, recorded with popular musicians nation-wide, toured nationally, and is a regular podcast guest.
Gray Nico
Costume Designer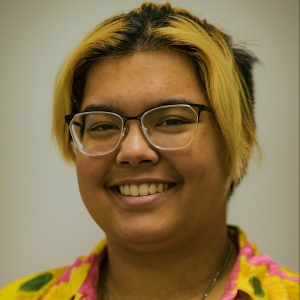 Gray (he/they) is a rising third-year student at NC State University this fall, and is currently studying Statistics with a double minor in Cognitive Science and Theatre. Prior to Corpus Christi, they have acted in The Music Man (Alma Hix), Cinderella (as a soloist), A Midsummer Night's Dream (Puck), and Urinetown (Billy Boy Bill). Gray has also fulfilled multiple crew roles, including work in the costume shop and concessions. Gray is excited to fill the role of costume designer for Corpus Christi and take an even larger step behind the scenes!
Lynnette Paris Johnson
Scenic Artist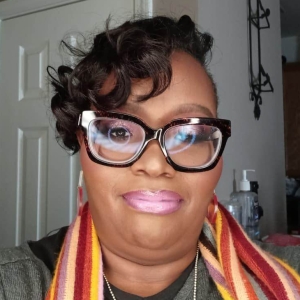 Lynnette is a designer, producer, and self-taught sustainable artist from New York City. A member of the Durham Art Guild, she works primarily with repurposed metal, paper, and wood. Locals may have seen her work displayed in Duke University's Rubenstein Library or at the Durham Art Walk Holiday Market. New Yorkers may know her as the executive producer of the Urban Fashion Awards at Lincoln Center and as an Off-Broadway scenic artist. She is the co-owner of the Legacy Yurt Village Spa & Retreat in Forest City, North Carolina and joins the creative team of Corpus Christi as part of her ongoing commitment to giving back to her community through her art.
Teal Lepley
Accessibility & Captions Coordinator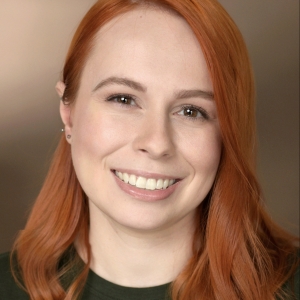 Teal (she/they) is a writer, playwright, and performer based here in the Triangle. Onstage, she has most recently appeared in Henry IV Part 2 at Sweet Tea Shakespeare, Clue at Cary Players, and Assassins at NC State's TheatreFEST. As an advocate for accessibility and as a theatremaker, Teal is delighted and grateful for the opportunity to join the Corpus Christi team. As always, much love and many thanks to her family for their continued support.
Philip Guadagno
Music Director
Mitchell Aaron Mulkey
Fight Choreographer
Xenon Winslow
Dance Captain | Scenic Artist
Naveed Moeed
Production Photographer | Scenic Artist
Mike Gauss
Technical Advisor
Jim Manchester
Marketing Associate
Multimedia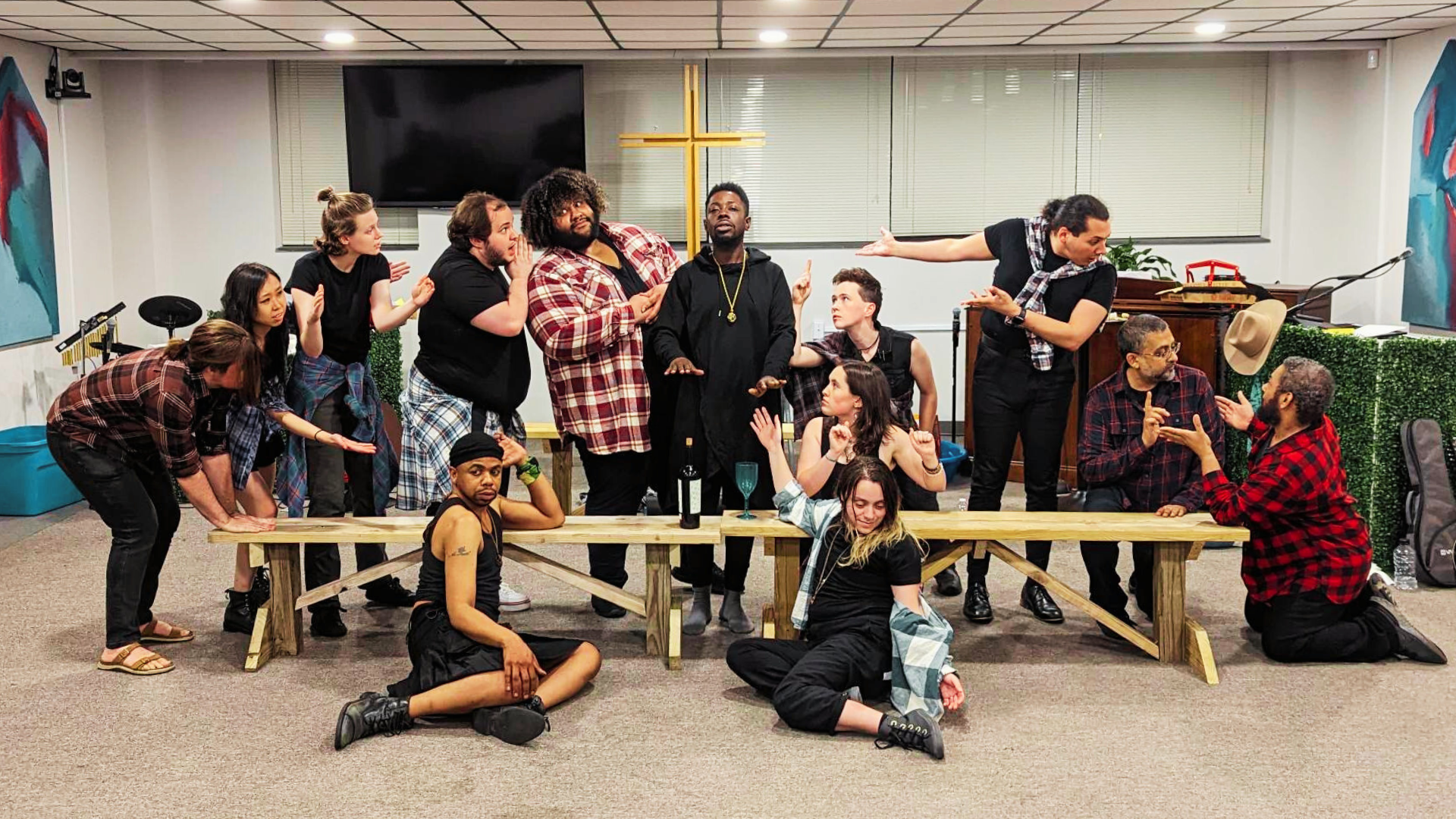 The Supper. Photo credit: Dustin Britt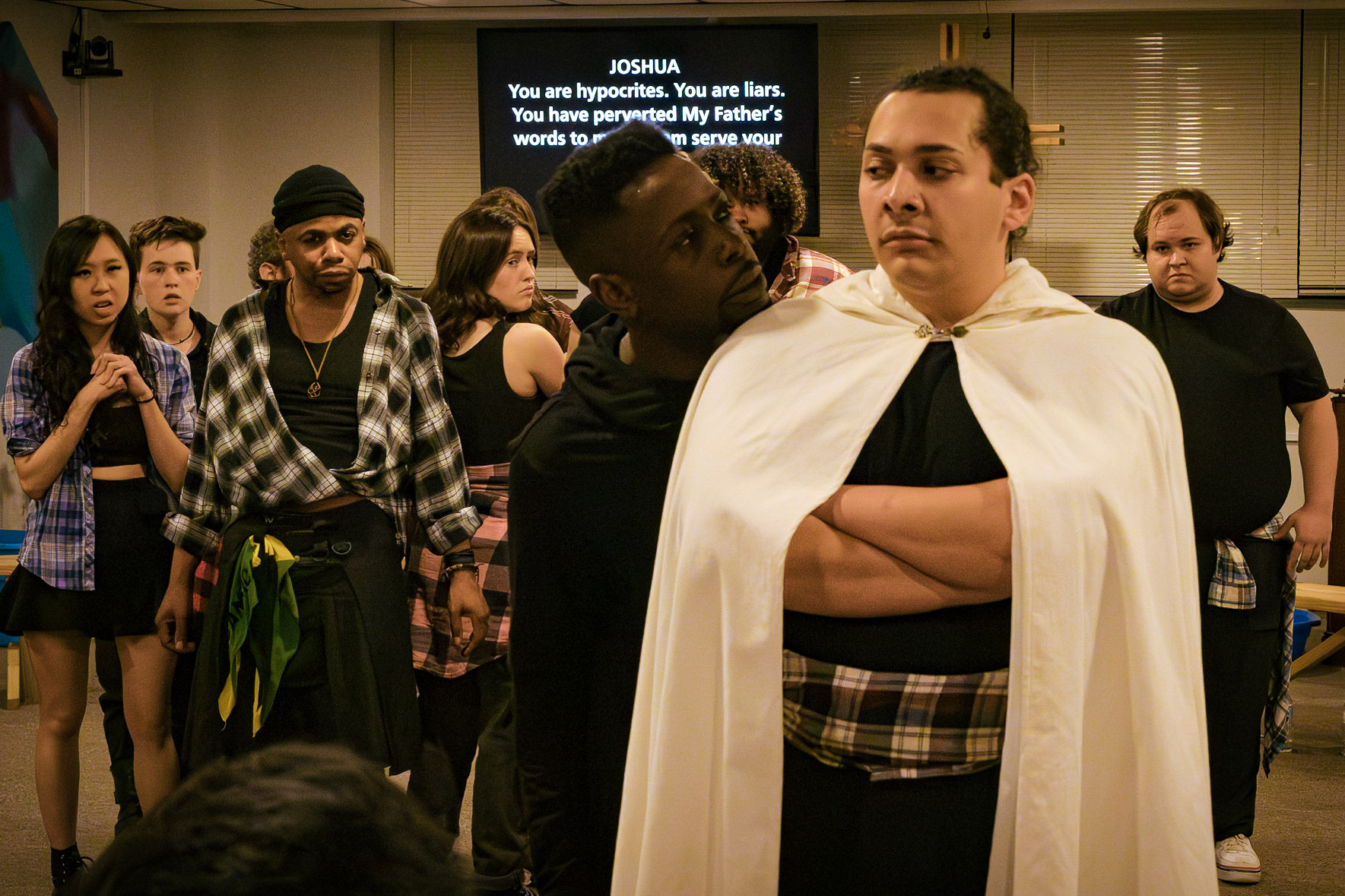 Joshua attacks the High Priest. Photo by Naveed Moeed.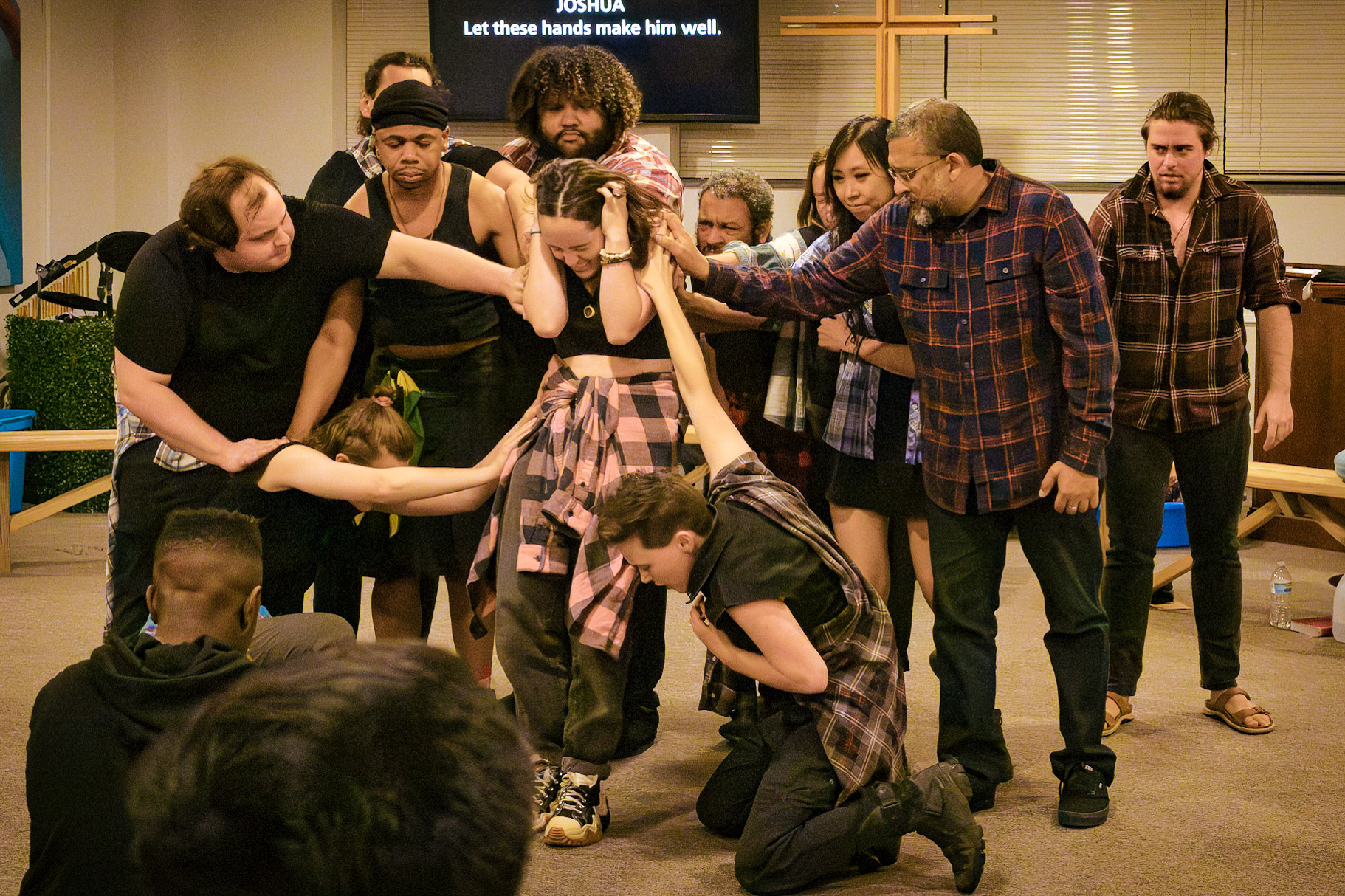 The healing of Philip. Photo by Naveed Moeed.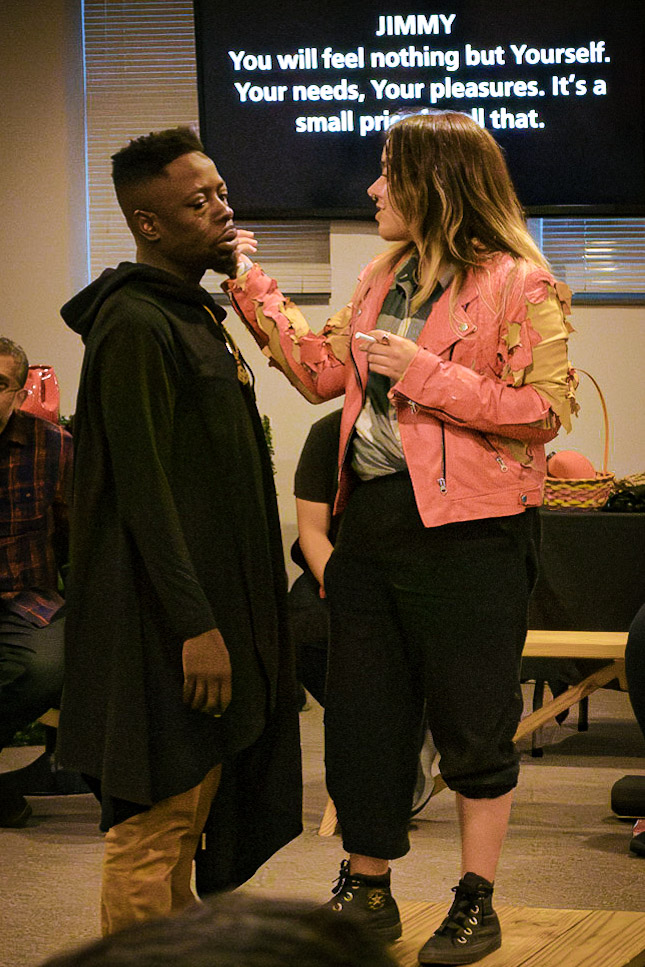 Jimmy Dean tempts Joshua. Photo by Naveed Moeed.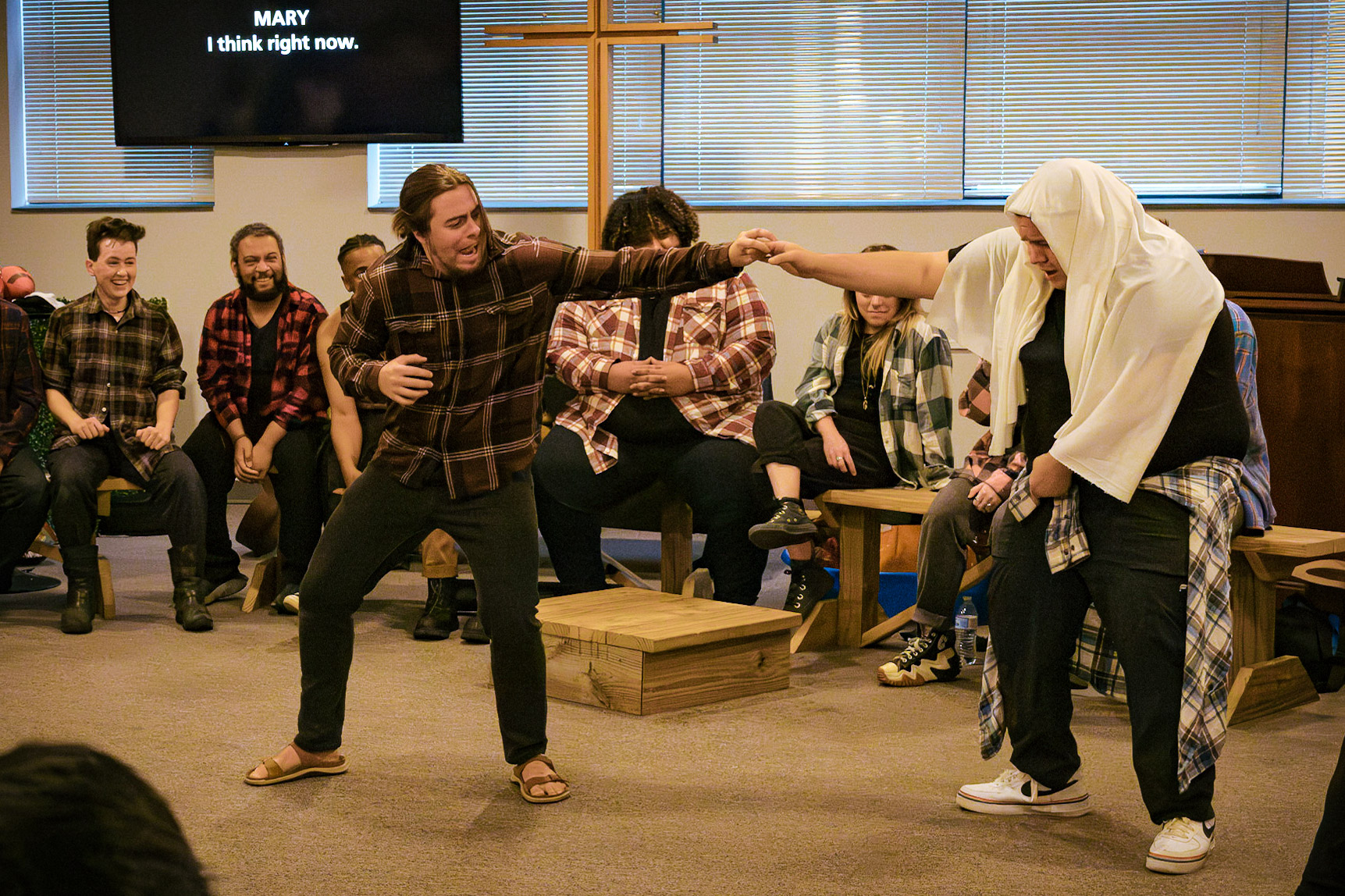 The Virgin Birth. Photo by Naveed Moeed.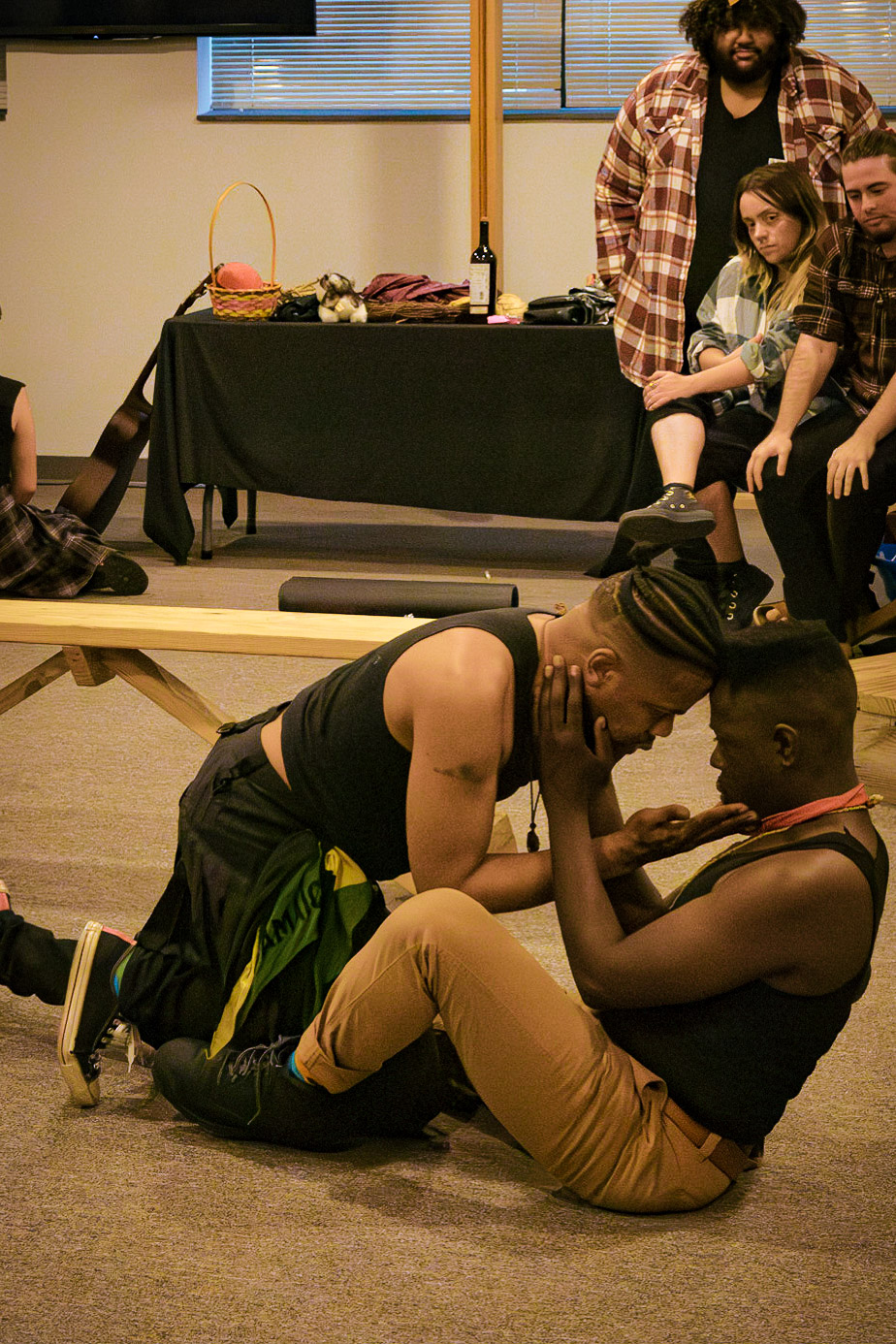 Judas and Joshua on the beach. Photo by Naveed Moeed.
The Prom. Photo by Naveed Moeed.
Raleigh Church Celebrates Pride With Triangle Premiere Of Terrence McNally's CORPUS CHRISTI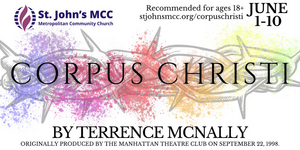 St. John's Metropolitan Community Church will be presenting Corpus Christi, a queer passion play by Terrence McNally, during the first two weekends in June to honor Pride month and the church's accepting and affirming position regarding all types of people, including those who identify as LGBTQ+. This is the first NC production of the play in more than 20 years and its premier in the Triangle.
"In today's social and political climate people, often the most vulnerable people are the target of misinformation, demonization, hatred, persecution, violence and criminalization. However, the Christian testament makes it abundantly clear that they are exactly the people the church universal is called to welcome, embrace, support and defend," says Reverend Vance Haywood, Senior Pastor, St. John's MCC. "Terrence McNally's retelling of the Gospel narrative through the lenses of the queer, BIPOC, and disability communities' experiences can be eye-opening for people who may not understand the struggles and difficulties lived everyday by LGBTQ+ identifying individuals. Moreover, it provides queer people the opportunity to see themselves and their experiences as an integral part of Jesus' message of love for all the people of the world."
Corpus Christi was originally produced by the Manhattan Theatre Club on September 22, 1998. The play depicts the story of Jesus and the disciples as queer people living in Texas in the 20th century. Featured scenes include a campy Christmas play, an 80s high school dance between a Black Jesus and Judas, a ghostly encounter with James Dean, and the inevitably painful and shocking ending at Calvary.
The reimagined staging and direction of the St. John's MCC production is by Dustin Britt, Award-winning NC theatre maker. Britt is known for bold new interpretations of classic plays in immersive, fitting locations -- Timon of Athens in a queer night club, Our Town with an onstage audience, Marat/Sade in both a Friends meeting house and a Metropolitan Community Church, The Miracle Worker in a 19th century historic home, and ShakesBEER, a multi-year tour of NC breweries.
"St. John's MCC, one of the area's most beloved queer-affirming churches, is the perfect location for a staging of Corpus Christi," says Britt. "Originally written to be performed by 13 cisgender men, in this daring and unique production, I was intentional about having a cast, designer team, and production staff that consists entirely of queer creators, many of whom are taking to the stage or designing for the first time, and featuring the work of BIPOC, trans, nonbinary, and neurodivergent artists from across central North Carolina."
The play is being sponsored in part by the A.J. Fletcher Foundation. The church facility is wheelchair accessible with captions for the Deaf and hard-of-hearing projected around the space, and staged in a manner that is relaxed, inclusive, and sensory-friendly. Thursday-night performances will also include a post-show Q&A with the cast, director, and members of the production team.
CONTENT ADVISORY: because of its intense themes, representations of abuse, and use of profanity, this production is recommended for audiences aged 18 and above. On-site counselors are available to help guests that might need help processing the intellectual, physical, and emotional experience of Corpus Christi or who may need access to additional support services and resources.
Venue: St. John's Metropolitan Community Church
Address: 4 N. Blount St, Raleigh, NC 27601
Cost: Pay-What-You-Can (suggested $15 donation)
Tickets: Online via Eventbrite or at the door (cash or card). Link: https://www.eventbrite.com/e/corpus-christi-by-terrence-mcnally-tickets-620243835007
DATES & TIMES:
Thursday, June 1 at 7:00 PM

Friday, June 2 at 7:00 PM

Saturday, June 3 at 7:00 PM

Thursday, June 8 at 7:00 PM

Friday, June 9 at 7:00 PM

Saturday, June 10 at 7:00 PM
Lobby doors open to patrons at 6:00 PM. Theatre doors open at 6:30 PM.
Featuring performances by Chris Acevedo, Benaiah Adesoji, Byron Ard, Nathaniel Bush Jr, Kat Cupp, Philip Guadagno, Desmond Leach, Naveed Moeed, Alastair Motylinski, Mitchell Aaron Mulkey, Nat M. Sherwood, Xenon Winslow, and Stephanie Yu.
Directed by Dustin Britt and produced by Rev. Vance Haywood. Stage management and dramaturgy by Serayah Silver. Intimacy direction by Veronica Dress (Intimacy Directors and Coordinators), music direction by Philip Guadagno, and fight choreography by Mitchell Aaron Mulkey (Society of American Fight Directors). Costumes designed by Gray Nico, props designed by Mikki Marvel, scenic design by Paris Johnson, and sound design by Durham-based music producer and singer-songwriter Alex Riggs. Accessibility coordination by Teal Lepley. Graphic design by Dustin Britt.
Terrence McNally is the Tony and Emmy-Award winning author of the plays Love! Valour! Compassion!, Master Class, Frankie and Johnny in the Claire de Lune, Lips Together Teeth Apart, Mothers and Sons, and the musicals Ragtime, The Full Monty, Catch Me if You Can, and Anastasia.
Interview: Dustin Britt of St. John's Metropolitan Church's CORPUS CHRISTI
Almost two years ago, I had the great pleasure of interviewing Dustin Britt prior to a production of Peter Weiss' MARAT/SADE he directed at St. John's Metropolitan Church in Raleigh, North Carolina. Now, he's back with them helming an upcoming production of Terrence McNally's CORPUS CHRISTI, which will be taking place from June 1st-10th.
Dustin is a Triangle-based theatremaker for more than twenty years as an actor, stage manager, designer, music director, playwright, educator, arts journalist, and director with over a dozen theatre companies. He has directed productions for Seed Art Share (THE MIRACLE WORKER), Sonorous Road (NO CONTEST, A TELLER'S TALE), North Raleigh Arts and Creative Theatre (HEATHERS, asst. director), and Bare Theatre (SHAKESBEER, SHAKESBEER II: THE BARD STRIKES BACK, TIMON OF ATHENS, SHAKESQUEER, and their 2020 production of MARAT/SADE). He has also completed extensive training with Theatrical Intimacy Education, is certified in Mental Health First Aid, and holds a Master of Arts in Special Education from East Carolina University.
---
To start things off, would you mind telling us about CORPUS CHRISTI?
DB: Yes. Corpus Christi is a play that was written by Terrence McNally, a gay American playwright back in the late nineties. He actually workshopped it at UNC School of the Arts. So it has North Carolina roots. It is a retelling of the Gospels. So the story is following Jesus's life. It's a retelling of those, imagining Jesus as a young gay man named Joshua in Texas, the town of Corpus Christi, and his 12 friends, some of whom are, some of whom are not, but who vary in their gender identities and their races and their abilities. So whereas we typically see a story of 13 white men, we now have a story that's extremely diverse. Not only does the play change the time period, it also allows us to change the language. So while there are some moments of scriptural accuracy, most of it is a contemporary mirroring of the story. So instead of in a manger, the nativity happens in a motel room. Instead of Sermon on the Mount, it's out in a park. So it imagines things in different places. But we also imagine things like, "What if Jesus and Judas were in a relationship and what if they went to the prom?" "What would happen if Jesus got to meet his idol, which was James Dean?" So it incorporates a lot of comedy, a lot of silliness, but also a lot of the tragedy that comes with the story. So it starts with the very first Christmas and it ends with the crucifixion and all the things in between.
How did the opportunity for you to direct this production come about?
DB: I forced my way in as is how most of my directing gigs happen. I've loved the play for many years. About five years ago, I told a bunch of people that I was going to direct Corpus Christi no matter what. Recently, as you know, I did Marat/Sade and Timon of Athens at St. John's Metropolitan Community Church in Raleigh and had approached the leader there, Vance Haywood, and asked him if he would like to produce another show and he said, "Sure." So I sent him the script for Corpus Christi. Since this church is very queer inclusive and has a very pro queer message, and that's kind of their focus, he agreed with me that this play would be perfect for their space. So I just knocked on his door long enough to finally say, "Okay, I'll let you direct Corpus Christi."
How familiar were you Terrence McNally's CORPUS CHRISTI beforehand?
DB: I was very familiar with it. I encountered it in high school. It was published around the time that Matthew Shepherd was killed. When I was in high school, I found it, read it, thought it was interesting, saw a documentary about it, and then put it back on the shelf. Years later, after I got back involved in the theater in the mid 2010s, I picked it up again, read it and said, "Hmm, this is not a perfect script. It has a lot of problems, but I wonder if it would be interesting to tell it with a group of actors that's not just 13 men," which is who it's written for. Like "can we do something different with it?" And then for five years I just obsessed over it.
How are rehearsals going with your production?
DB: They're going really well. It's a very challenging play. Part of it is that the emotional content is very strong. So we're asking actors to live and relive trauma happening to people. We're asking one actor to live through the crucifixion and the actors who have to participate in it. So it's emotionally very challenging and because the cast is made up of queer people only, our entire team are LGBTQIA plus people from the area, because of that we're all bringing our own issues that have come up in our own lives, including me, our designers, our actors. So there are things that we're butting up against in the text and things we're butting up that we may not realize that we are bringing into the room experiences and trauma we have, which may differ from that of the other people in the room. So we're navigating our way together. We're having a very good time. It's very artistically rewarding, but it's definitely emotionally challenging.
What have you been enjoying most about working with St. John's Metropolitan Church?
DB: So the thing I love the most about St. John's MCC is that they give us a lot of space in which to work. They give us time, they give us the room. They also are giving us resources. The church is officially producing the show, so they're supporting it financially. People in the church have been contributing props and things. The main pastor of the church, our producer Vance Haywood, has actually been building the set himself. The church is gonna be helping sell tickets. So everybody kind of came together to support the show. The community that's at St. John's to me is what makes it the most unique. It's interesting doing it not with a theater company, but doing it with a church because they don't have all of the baggage that comes along with working with a theater company. It also means that they don't have all the expertise that comes with a theater company. So there's kind of a balance that we play together, but they've been remarkably helpful in providing resources.
CORPUS CHRISTI is going to be running during the first two weekends in June to honor Pride Month. Not only that, but it'll also be the first time the play is being presented in North Carolina in more than 20 years as well as its premiere in the Triangle area. What does it mean to you to be at the helm of this particular production?
DB: I think because in the country right now, queer people, particularly trans people, are under attack by the government. This play is celebrating the joy of queer experiences, the joy of queer love, the things that queer people specifically experience that's unique to us. I think it's a wonderful time to be telling this story and to tell a story that is about by and for the queer community. So I'm happy that it's North Carolina based because this is where it originated. I'm happy that we're the first ones to do it in the Triangle because so few people have seen it. I think after 20 years it's time for us to say something in a way in response to the things that have been going on legally in North Carolina and how queer people are being attacked by our leaders.
Are there any directors who've been influential to you whenever you helm a theatre production?
DB: So there are a number of directors that I've worked with that have directed me, that have inspired me to be better at what I do and to think about things in different ways. I recently worked with a director named Mia Self who directed me in a Shakespeare production and she reinvigorated my love for the language of the plays we're working on. So that's something that was particularly exciting. There are a handful of directors that I kind of steal my ideas from.
Are there any dream shows you'd love to direct in the future?
DB: Luckily, my two dream shows were Marat/Sade and Corpus Christi. So now we've checked both of those off the list. I've always wanted to do a production of A Midsummer Night's Dream, which I have just been asked to do up in Henderson, North Carolina. So that's next on the plate. There are a number of Shakespeare productions that I would really like to explore. Particularly Taming of the Shrew and Merchant of Venice are two things I'd love to look at. There are a number of plays out in the world that I would jump at the opportunity to do, but Shakespeare tends to come to top of mind when I'm thinking of the next project. I've been wanting to do an adaptation of Faust that incorporates Christopher Marlow's Faust and Goethe's original Faust and come up with something new. I've also been thinking about a way to adapt Beowulf for the stage. There's all kinds of creative, silly things going on in my head all the time.
For those who'd like to pursue a career in the theatre, where do you think would be a good place to start?
DB: If you're someone who wants to go into school for theatre, if you want to go into a university setting, there are plenty of great schools to go to. If you want to not go that route, I did not go to school for theatre (my master's degree is in education), what I recommend is find out what your local community theatres are doing. Start going to see all of the theatre that's being done around you. See everything you can. Then find out the companies that are doing work that excites you, that you want to be involved with. Find out when they're doing auditions, start working with them. That's usually a great way to start, whether that's acting or whether you want to find something in the technical field. Find your local theatre community, they need people, and start there. Build a relationship with the people in your community and then you may start finding opportunities for larger roles or stage management opportunities, directing opportunities. It can grow from there. That's for people who wanna do it part-time like me and who aren't doing it to make a living. To make a living doing it, you would have to talk to experts that know more about it than me.
Before we go, do you have any other upcoming projects that you'd like to share with us (other than the aforementioned MIDSUMMER NIGHT'S DREAM)?
DB: Just Midsummer, which is gonna be at Henderson Rec Players in August. It's going to be set in the 1930s in the Appalachian Mountains and have a bluegrass band. That's the next project. I'm actually working on costumes for that right now.
Dustin, I thank you very much for devoting your time to this interview. It was great getting to talk to you.
DB: Thanks Jeffrey! It's always lovely to speak with you.
---
For more information, please visit: www.stjohnsmcc.org/corpuschristi
Sponsors
| | |
| --- | --- |
| A.J. Fletcher Foundation | Beth Brody |
| Jill Cromwell | Manifesting Magic |
| Brian Westbrook | |
Special Thanks
ABOUT ST. JOHN'S METROPOLITAN COMMUNITY CHURCH

OUR MISSION
Encouraging authenticity, transparency and inclusion in our relationship with God by actively engaging our faith journey.
OUR VISION
Being Community
Building Relationship
Spreading Love
OUR VALUES
Inclusion, Community, Spiritual Transformation, and Social Action
Learn more about St. John's and how to support our community work at stjohnsmcc.org