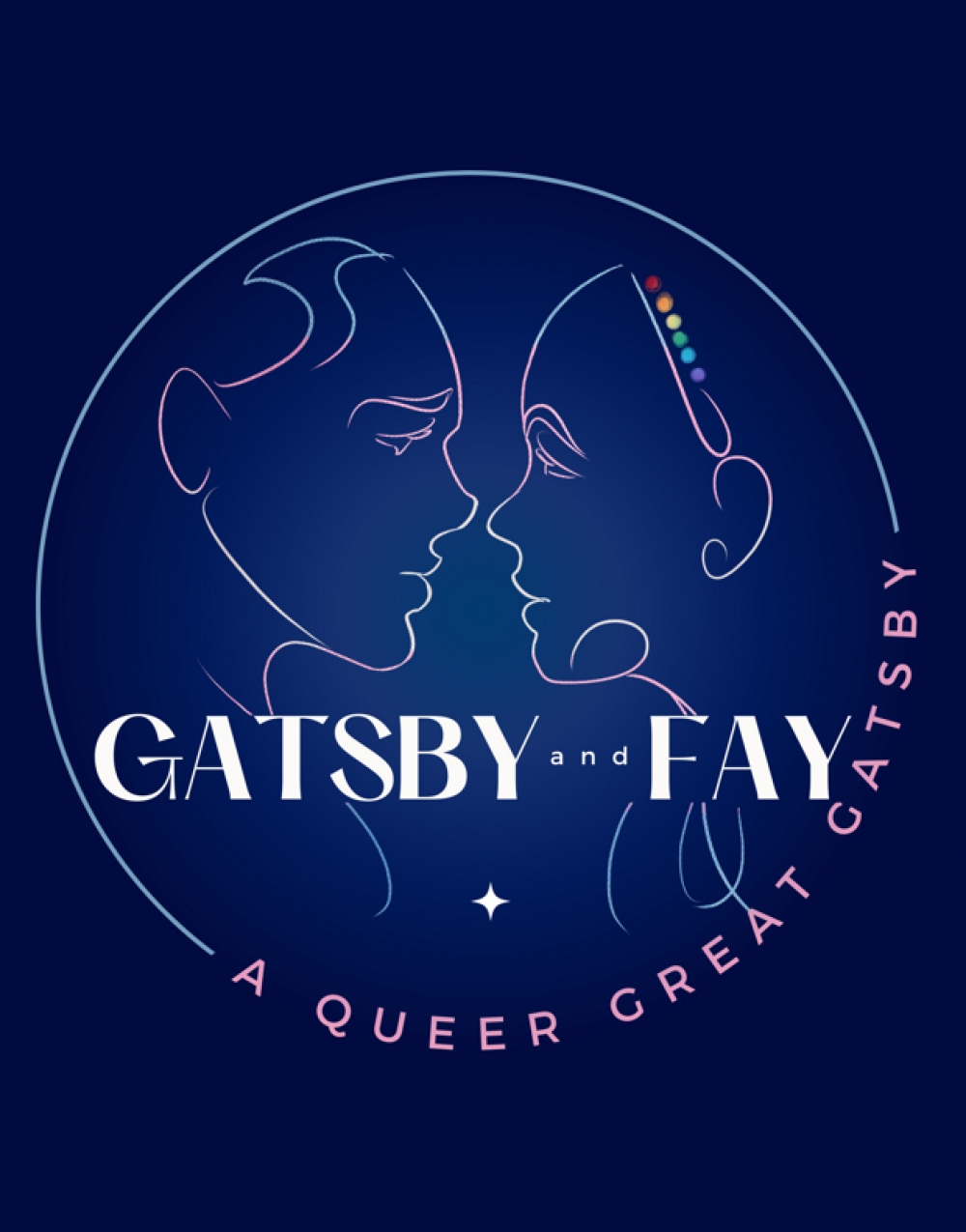 Gatsby and Fay

A Queer Great Gatsby
Adapted by Lio Lylark based on the novel by F. Scott Fitzgerald
SEDOS Open Week

The Bridewell Theatre

September 20th, 2023

8pm (doors open 7:45)

Starring

Tatenda Shamiso
Sylvian Lockwood

Blair Heinz

Anuli Changa
Sakshi Verman

Naomi Bowman

Ell Thompson
Matisse Ciel Pagès

Emma Jaggs
Follow Us:
A radical queer retelling of the Great Gatsby that's grimmer, glammer, and gayer than ever.
Jay Gatsby is the enigmatic trans host of London's most outrageously queer parties. They're desperate to win back their bisexual ex girlfriend, Daisy Fay Buchanan, five years after transphobia drove them apart. But her abusive husband isn't going to let her go.
This play is a celebration of queer growth full of laughter, tears, and a personal look at abuse.
Gatsby and Fay is a radical retelling. While the play uses the characters and plot elements of the original story, it's not like any Gatsby the audience has ever seen before...
Content Warning: This is a modern-day queer adaptation of The Great Gatsby with a focused lens on intimate partner violence. The story includes strong implied violence, transmisogyny, exorsexism, drunk driving, gaslighting, controlling behaviour, grief, descriptions of a violent death, and other language and actions which may be upsetting. Personal experiences were included in this script that those close to the situation may recognize. Please listen with care.
Audio-Visual Sensory List
The following list includes sounds effects used in this reading, so that those with audio-visual sensitivities can prepare for any sudden noises or changes in environment.
There will be no lightning effects for the September 20 reading, but there will be descriptions of intended effects for a full show.
Act 1, Scene 4, approx. 20 mins - "A Good Song Never Dies" by Saint Motel. Descriptions of an abrupt lightning change, but no change on stage. Cue line - "I have more pictures I can show you."
Act 2, Scene 1, Immediately after intermission - "Ur So Pretty" by Wasia Project.
Act 2, Scene 4, approx. 30 mins after intermission - "Whispers" by Halsey. Cue line - "Then watch it again!"
Act 2, Scene 6, approx. 35 mins after intermission - A gun is mentioned but there is no gunshot sound. Cue line - "I suppose she will"
Creative Team
Lio Lylark (they/them)
Writer/ Director
Alyssa Jacobs (she/her)
Assistant Director
KC Lylark (they/them)
Producer
Meet the Company
Tatenda Shamiso (he/him)
Jay Gatsby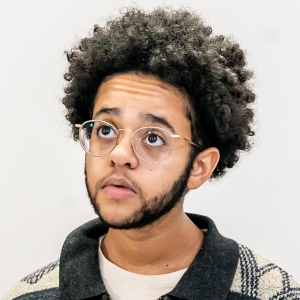 Tatenda is a theatre-maker, writer and musician with origins from Zimbabwe, Belgium and the United States. Recent acting credits include NO I.D. at the Royal Court Theatre and Sundown Kiki Reloaded at the Young Vic. Currently Tatenda is Associate Director of Choir Boy at Bristol Old Vic, guest lecturing at Goldsmiths University, and developing several pieces of new writing.
Anuli Changa (she/her)
Daisy Fay Buchanan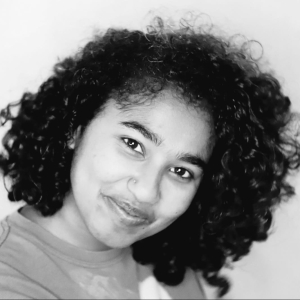 Anuli is honoured to be a part of this queer retelling portraying the bicon that is Daisy Fay. She has most recently portrayed a snake dancing badass in KDC's 'Slither' and a very gay fairy in SEDOS' A Midsummer Night's Dream. Can you spot the pattern?
Ell Thompson (they/them)
Nick Carraway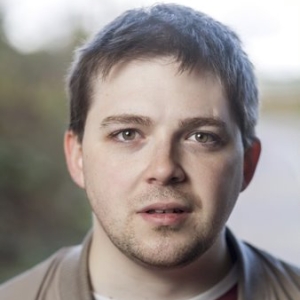 Ell Thompson is an actor and poet based between Essex and Glasgow. As someone incredibly passionate about queer theatre and queering culture they are thrilled to be a part of Gatsby and Fay and excited to really bring the queerness of the original out even more. A few years ago they hiked up Kilimanjaro, and they recently appeared in a rehearsed reading of Poppies by Noel Grieg.
Sakshi Verman (sher/her)
Jordan Baker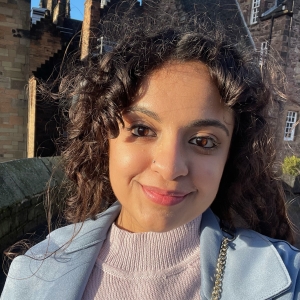 Sakshi hails from the "not quite Delhi but super close" city of Gurgaon, India. This is her very first Sedos show but she found a home in theatre at 12 years old. While her height may not have grown much since, her love for the performing arts sure has! Sakshi has since been a part of numerous theatre productions both back home and in London, including one produced in collaboration with the Afghanistan Embassy in Delhi. She is super excited to be a part of the Gatsby and Fay cast!
Sylvian Lockwood (he/him)
Tom Buchanan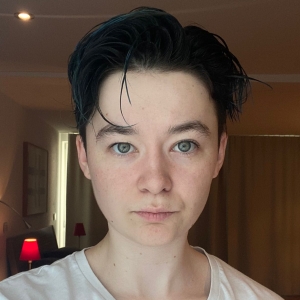 I'm Sylvian Lockwood (He/Him), an FTM transgender man playing the role of Tom Buchanan. I've recently started to make my way onto the London acting scene and am excited for Gatsby and Fay to be the start of my journey. I can't wait to bring to life such a challenging character, and really push my own abilities in this queer focused retelling! Fun fact about me - I'm also a musician!
Matisse Ciel Pagès (they/them)
McKee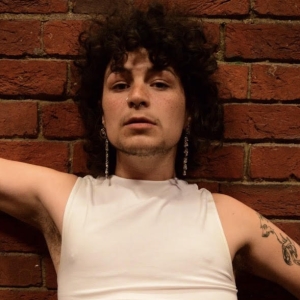 Matisse Ciel is a trans and genderfluid actor, mover, poet and director. Matisse believes that every artist is a ceremony holder and every piece of art is a ritual. Last year, they created their first solo show saltwater and started holding workshops for the trans community. They are now focusing on entering further the world of moving images. Ten days ago, Matisse watched the Great Gatsby for the first time to quickly prepare for the audition and were genuinely surprised at how good they thought the movie was. They might read the book soon.
Naomi Bowman (she/her)
Myrtle Wilson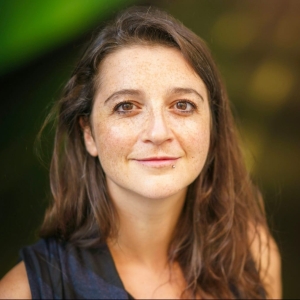 Naomi is an actor, improviser and special action performer. This year she co-wrote and performed 'For England, Jemima', which won Best Film, Best Script and Best Actress at a couple of film festivals. She goes by 'actor' as we don't need a female version of the word, but isn't going to argue with an award! She played Mary I in Unheard Voices this summer at Hampton Court Palace and when not on stage or on set, can mainly be found feeding squirrels.
Blair Heinz (she/her)
Catherine Wilson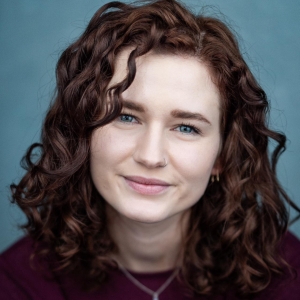 Blair Heinz (she/her) is an actor and writer originally from Chesapeake, Virginia. She is a graduate of the East 15 MFA Acting (International) program. Currently, Blair is working on a staged reading of "Raising the Wreck" as part of Unfinished Histories.
Anoä-Kanelle Calpas (she/they)
Lucille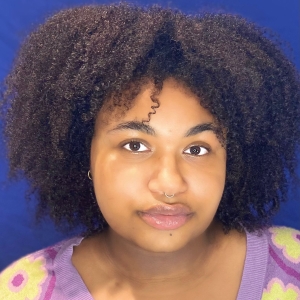 This is Anoä-Kanelle's Sedos debut, and what better way to do so than in a queer play– not to be mistaken for a musical! She's no stranger to the stage and looks forward to doing more shows, including City Academy's Beauty & the Beast pantomime this December. Outside of performing, you'll find them immersed in tech wizardry during the day, painting when inspiration strikes, and sharing delightful moments with their cats.
Freya Dawes (she/her)
Gilda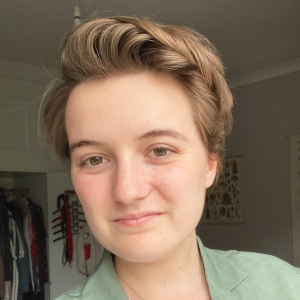 Freya Dawes (She/her) I'm excited to be playing Gilda, this is my first show with Sedos and I'm looking forward to meeting everyone involved. In my normal life I work in classical music, so am excited to return to a bit of theatre! I enjoyed reading The Great Gatsby as a teenager, particularly as I had my mum's old copy from school, full of notes, mostly to her friends about what was for lunch, which did slightly undercut the dramatic second half.
Owain Jones (he/him)
Owl Eyes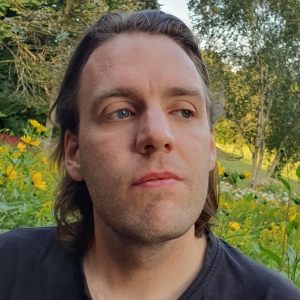 Owain has been involved in amateur theatre for the last 15 years, at a variety of London based community theatres. Owain is looking forward to his first experience with Sedos and to being involved with this excellent adaptation. Recent roles include Claudio in Much Ado About Nothing, Trigorin in The Seagull, and Gregg the Woodsman in Little Red. Owain has directed productions of As You Like It, Under Milk Wood, Murdered to Death, and I Love You, You're Perfect, Now Change. He also wrote and directed Andromedan Nights, a sci-fi pantomime. By day Owain is a data consultant, and has recently started a twitch channel (twitch.tv/azaghal64).
Bobby Brill (he/they)
Baedeker/ Officer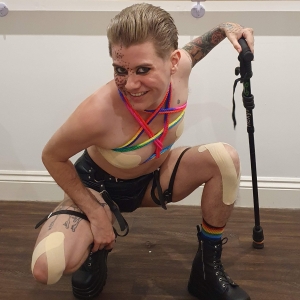 Bobby Brill (he/they) is a white disabled activist, artist and crip doula based in London. He is a UK medical cannabis patient and advocate, founder of The Knowledge Dispensary and blogs about queer cripple joy, access and finding purpose after trauma on Instagram: @SuspiciousComrade. Their special interests include videogames, hip hop and horses. Bobby's favourite stims are slowed phonk and the rain.
Harry Jefferies (he/him)
Mr. Sloane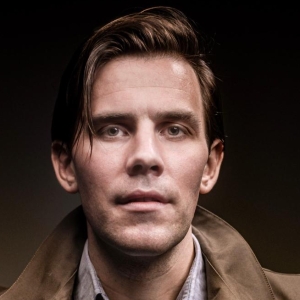 Harry has been acting for 3 years and has appeared in stage productions for the Tower Theatre Company and Beaufort Players. He was in a short film last year and is due to shoot another short later this Autumn. Harry is continuing his training at the Working Actors Studio alongside his career as a lawyer. He's very excited to appear in his first show at Sedos.
Sarah Beebe (she/her)
Mrs. Sloane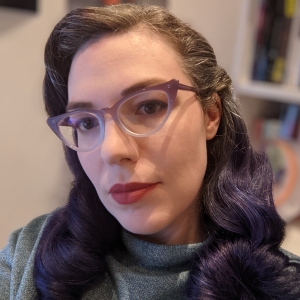 Sarah (she/her) is a London- based actor and director originally from the US. As an actor, she seems to specialise in portraying villains and other such terrifying characters. She feels so lucky to be part of this groundbreakingly queer and accessible project, playing the most terrifying of all: a woman determined to cling to the status quo.
Emma Jaggs (she/her)
Narrator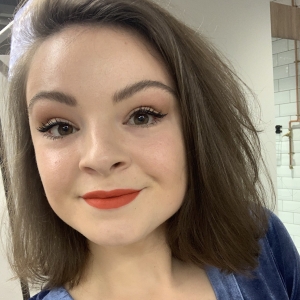 This is Jaggs' first Sedos show, though she's a regular in the London AmDram circuit, recent productions including Pippin, The Wizard of Oz and Young Frankenstein. She can occasionally be seen in what some call 'not musicals': hi-lights including As You Like It, Blythe Spirit, Romeo and Juliet, Fenn and Out Of Context. She choreographs frequently, and has directed, including a queer production of Twelfth Night. When not spending her time performing, she has a side-gig (full time job) as a Tech Talent Manager at a FinTech.
Lio Lylark (they/them)
Writer/ Director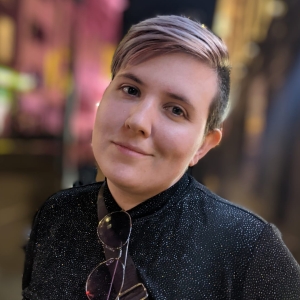 An American writer/actor/Jack of All Gays based in London, Lio graduated from Brigham Young University with a degree in theatre arts studies and a touch of religious trauma. Their writing was a runner up in the Script Angel Screenplay Competition 2021. They have acted in seven Am Dram shows over their three years in London including as The Emcee in Sedos' "A Midsummer Night's Dream", Benedict in a lesbian "Much Ado About Nothing", and Konstantin Treplieff in "The Seagull".
Alyssa Jacobs (she/her)
Assistant Director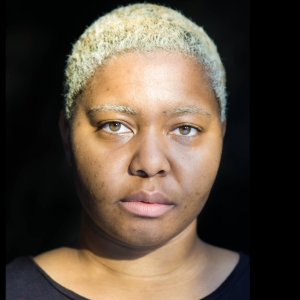 Alyssa Jacobs is the assistant director for Gatsby & Fay. She originates from Ohio, USA, and is a recent graduate from East 15 Acting School with a Masters of Fine Arts in Acting. Her recent credits include Assistant Stage Managing at Karamu House and Dobama Theatre, and acting in Heartbreak Hotel, Oedipus The Visionary, Snow Queen, Orlando, Hang, and Good At Heart, Tree of Oedipus, and Marat/Sade.
KC Lylark (they/them)
Producer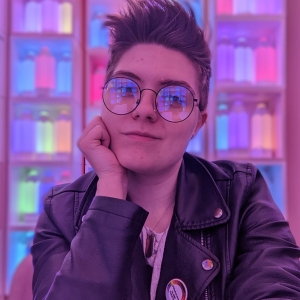 KC is a Hard of Hearing wobbly little goblin who got into the theatre scene when their wife Lio convinced them to audition for a 2020 Vaults show. They have acted with Sedos before in their 2022 A Midsummer Night's Dream, and produced other queer adaptations elsewhere such as a lesbian Much Ado About Nothing also in 2022 (a very ShakesQueerian year for KC). They are an absolute nerd who loves excel spreadsheets, poster design, boosting cast morale, and being a marketing menace on Instagram. KC also programmed and ran the captions for this show.
Multimedia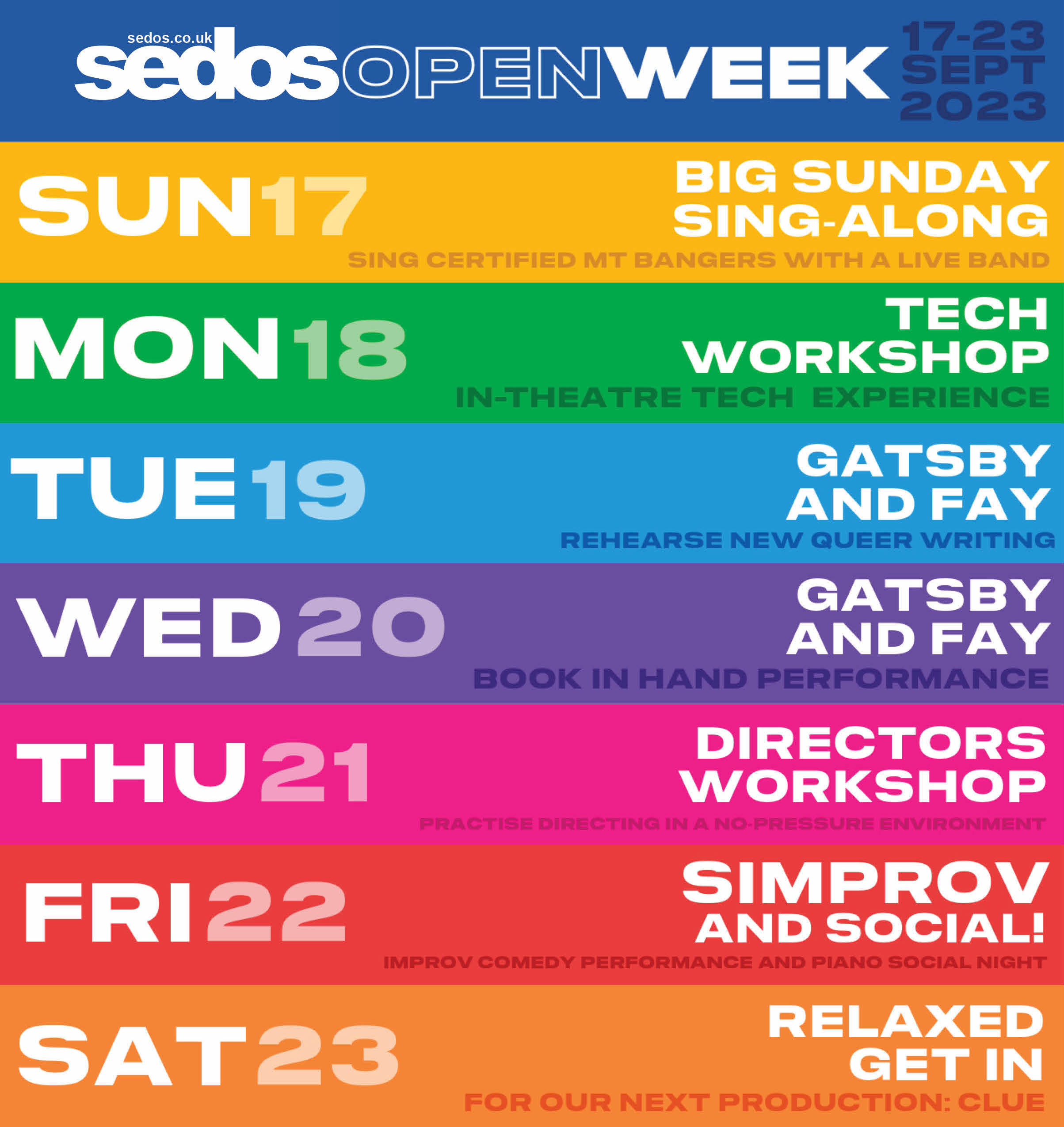 Check out other events at SEDOS Open Week!
THANK YOU
This production has received so much support from the community, and we want to thank each and every one of you. Without your support, your encouragement, your excitement, we wouldn't have this chance to show our work and display such a talented cast.
Stories like this are so important to the community. As a trans and disabled led creative team, we wanted to remove as many barriers as we could, for audiences and actors alike. This is reflected in our commitments to accessibility and outreach. We have ensured there are open captions, open information regarding our venue's accessibility, complimentary fidget toys at the box office, and an audio-visual sensory list. We hope this shows that you can make theatre accessible, no matter the size, budget, and time frame of your production.
We would like to thank SEDOS for supporting us with these measures and for their enthusiasm behind this project. We would particularly like to thank SEDOS Chair of the Management Committee Adrian Hau (he/him) and Committee Management member Tess Robinson (she/her). You two truly embody SEDOS' recent efforts towards more inclusion and diversity.
Diversity and inclusion
Sedos is proud to be a founder member of London Drama Societies, which commits each member society to the following statement:
Collectively, we commit to take constant steps to be more inclusive and attract members and audiences reflecting London's diversity. We will identify and remove barriers to create a safe and inclusive environment. We want everyone to feel empowered to participate, on stage or off. We want stories to be told authentically.
Our work on diversity and inclusion is an ongoing project, with much more to do.
If you would like to get involved in this work, or if you have any other comments you would like to send us, please email equality@sedos.co.uk.
You can read Sedos' full equality, diversity and inclusion policy here.
ABOUT SEDOS
Sedos is a London amateur theatre company, staging seven to 10 shows a year.
We produce both plays and musicals, with most of our season taking place at the Bridewell Theatre, where we have been the resident theatre company since 2012.
Sedos is an amateur company, but we strive for professional standards in both performance and production values. Read Sedos reviews here.
In addition, we do everything in our power to ensure everyone involved in our shows, on stage and backstage, enjoys themselves and has a good experience – we are all volunteers, after all.
All our London auditions are open to everyone, members and non-members, and are free to attend.
Sedos is a founder member of London Drama Societies, which commits each member society to the following statement:
"Collectively, we commit to take constant steps to be more inclusive and attract members and audiences reflecting London's diversity.
"We will identify and remove barriers to create a safe and inclusive environment. We want everyone to feel empowered to participate, on stage or off. We want stories to be told authentically."
Sedos is a registered charity (no. 1173896) with elected trustees and members of a management committee. Find out more about how Sedos operates and who currently serves on the trustees and management committee.
If you like what you see? Have a venue or company that would like to stage a Queer Great Gatsby? Get in touch with our creative team, DM us on Instagram, or email us at gatsby.and.fay.play@gmail.com
Guestbook
We welcome you to leave a note for the actors and team! Great for networking, feedback, or a digital standing ovation!