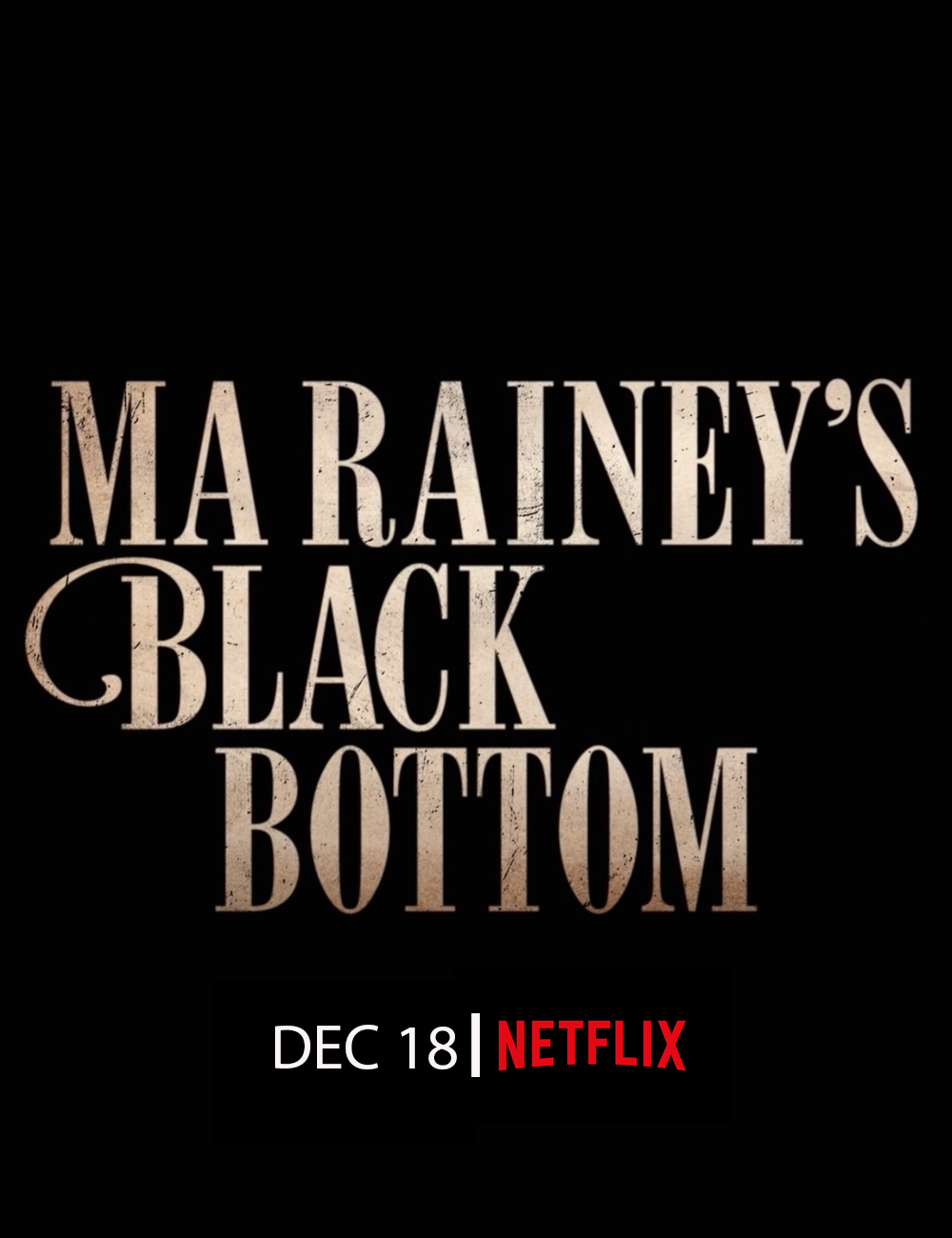 Ma Rainey's Black Bottom

airing on Netflix

Directed by
George C. Wolfe

Based on the Play by
August Wilson

Screenplay by
Ruben Santiago-Hudson

Starring:


Colman Domingo
Jonny Coyne
Jeremy Shamos

Viola Davis
Chadwick Boseman
Michael Potts
Dusan Brown


Glynn Turman
Taylour Paige
Joshua Harto
Tensions and temperatures rise over the course of an afternoon recording session in 1920s Chicago as a band of musicians await trailblazing performer, the legendary "Mother of the Blues," Ma Rainey. Late to the session, the fearless, fiery Ma engages in a battle of wills with her white manager and producer over control of her music. As the band waits in the studio's claustrophobic rehearsal room, ambitious trumpeter Levee — who has an eye for Ma's girlfriend and is determined to stake his own claim on the music industry — spurs his fellow musicians into an eruption of stories revealing truths that will forever change the course of their lives.
Adapted from two-time Pulitzer Prize winner August Wilson's play, MA RAINEY'S BLACK BOTTOM celebrates the transformative power of the blues and the artists who refuse to let society's prejudices dictate their worth.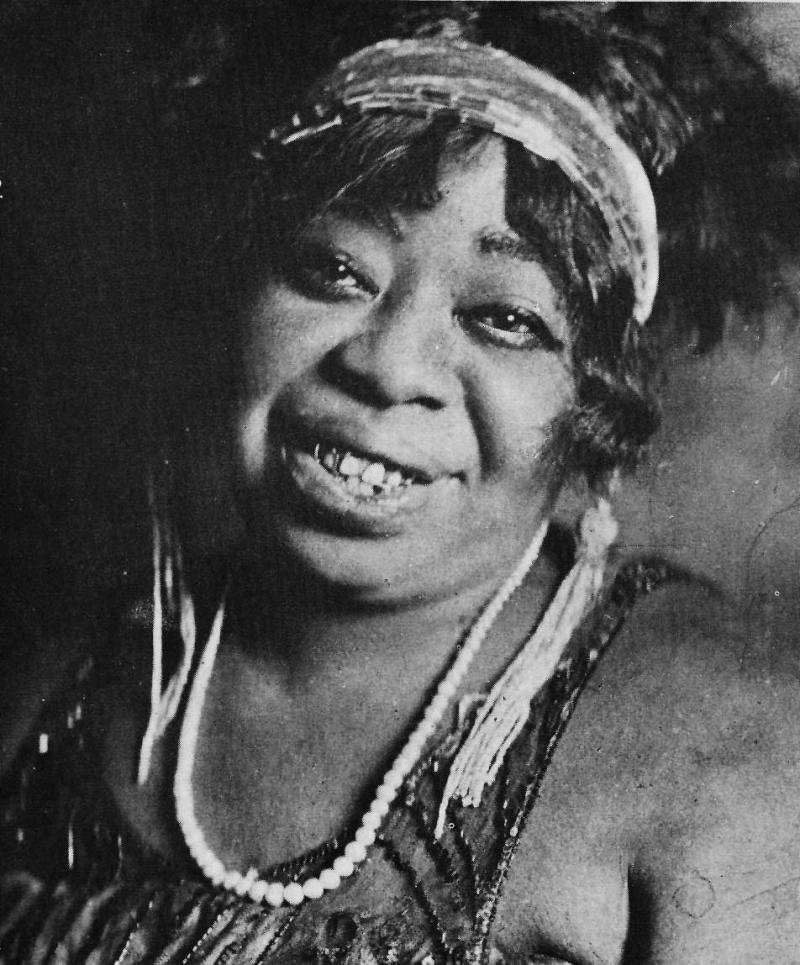 Want to learn more about the inspiration?
Gertrude "Ma" Rainey (born Gertrude Pridgett, April 26, 1886 – December 22, 1939) was one of the earliest African-American professional bluessingers and one of the first generation of blues singers to record. The "Mother of the Blues", she bridged earlier vaudeville and the authentic expression of southern blues, influencing a generation of blues singers. The singer began performing as a teenager and became known as Ma Rainey after her marriage to Will Rainey, in 1904. They toured with the Rabbit Foot Minstrels and later formed their own group, Rainey and Rainey, Assassinators of the Blues. Her first recording was made in 1923. In the next five years, she made over 100 recordings, including "Bo-Weevil Blues" (1923), "Moonshine Blues" (1923), "See See Rider Blues" (1924), "Ma Rainey's Black Bottom" (1927), and "Soon This Morning" (1927).
Click here to learn more...
Creative Team
Branford Marsalis
Composer
Ann Roth
Costume Designer
Ruben Santiago-Hudson
Screenplay
Multimedia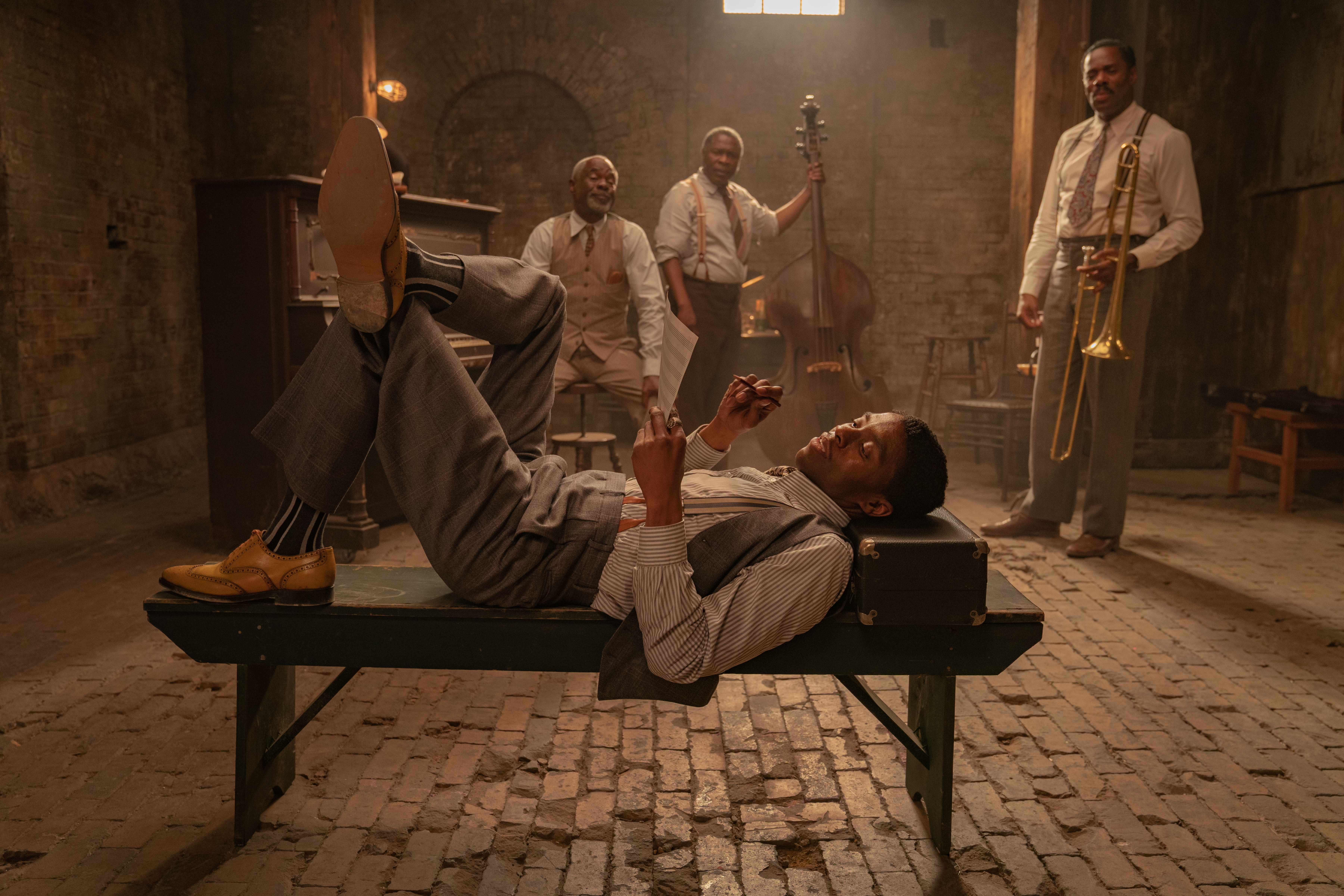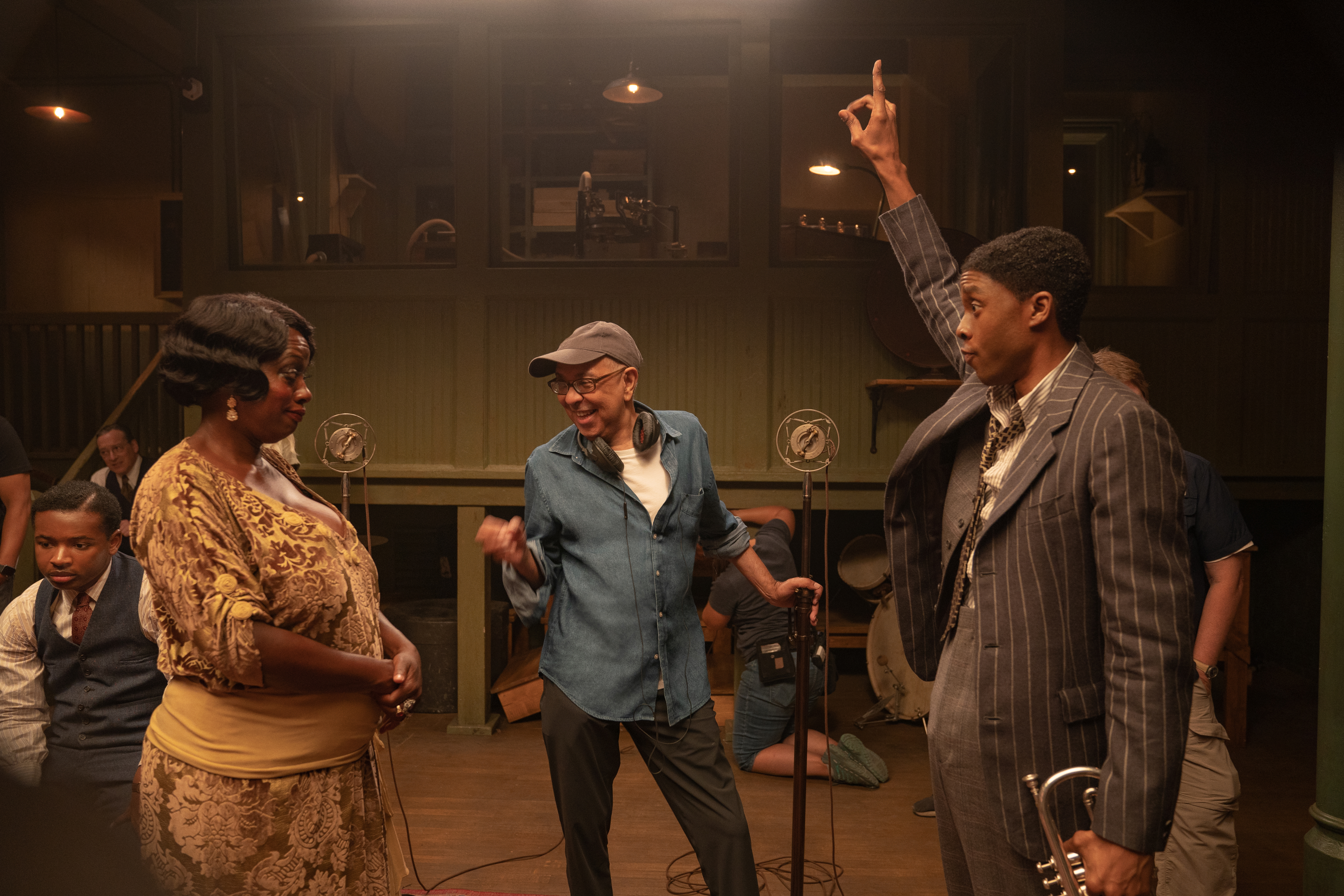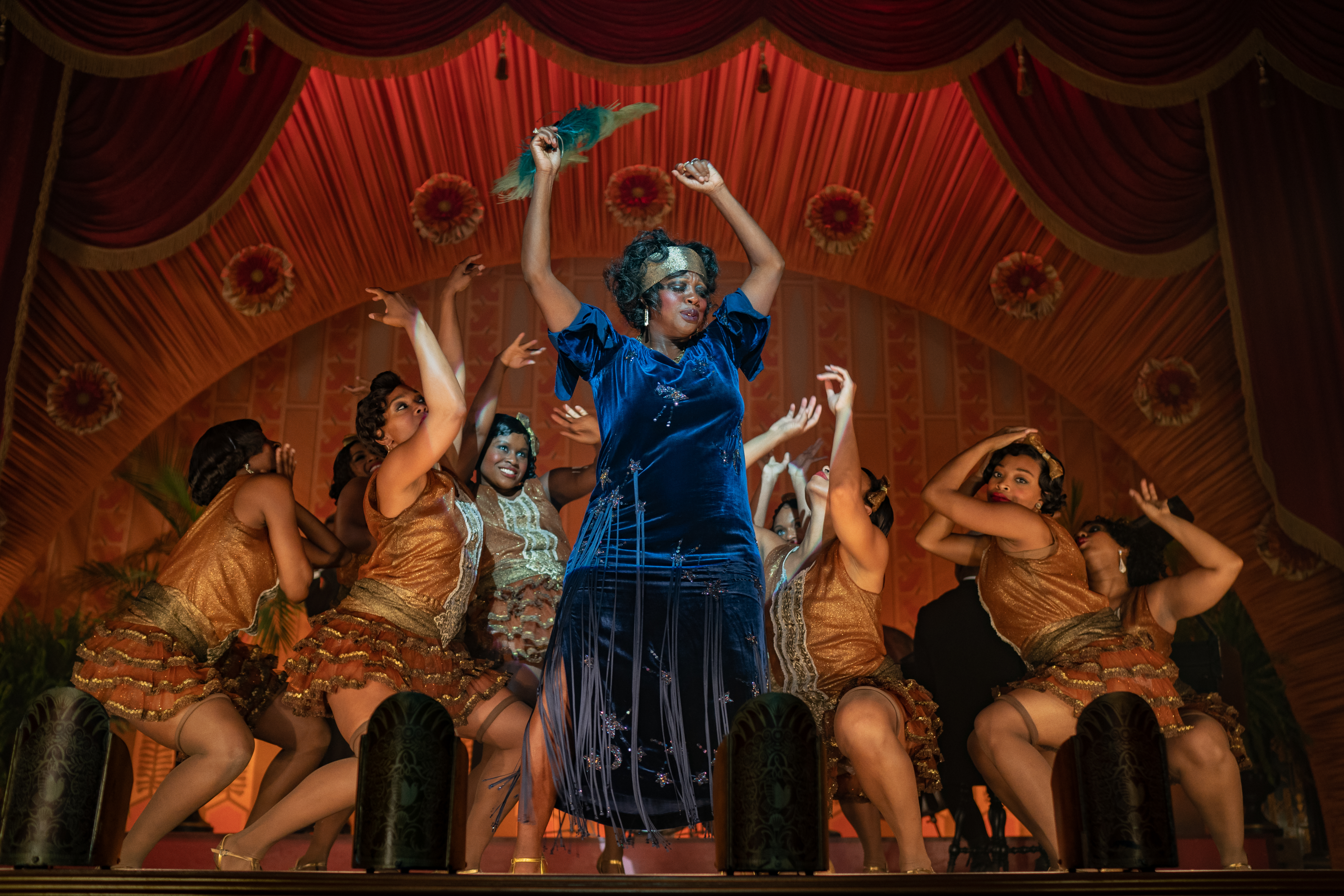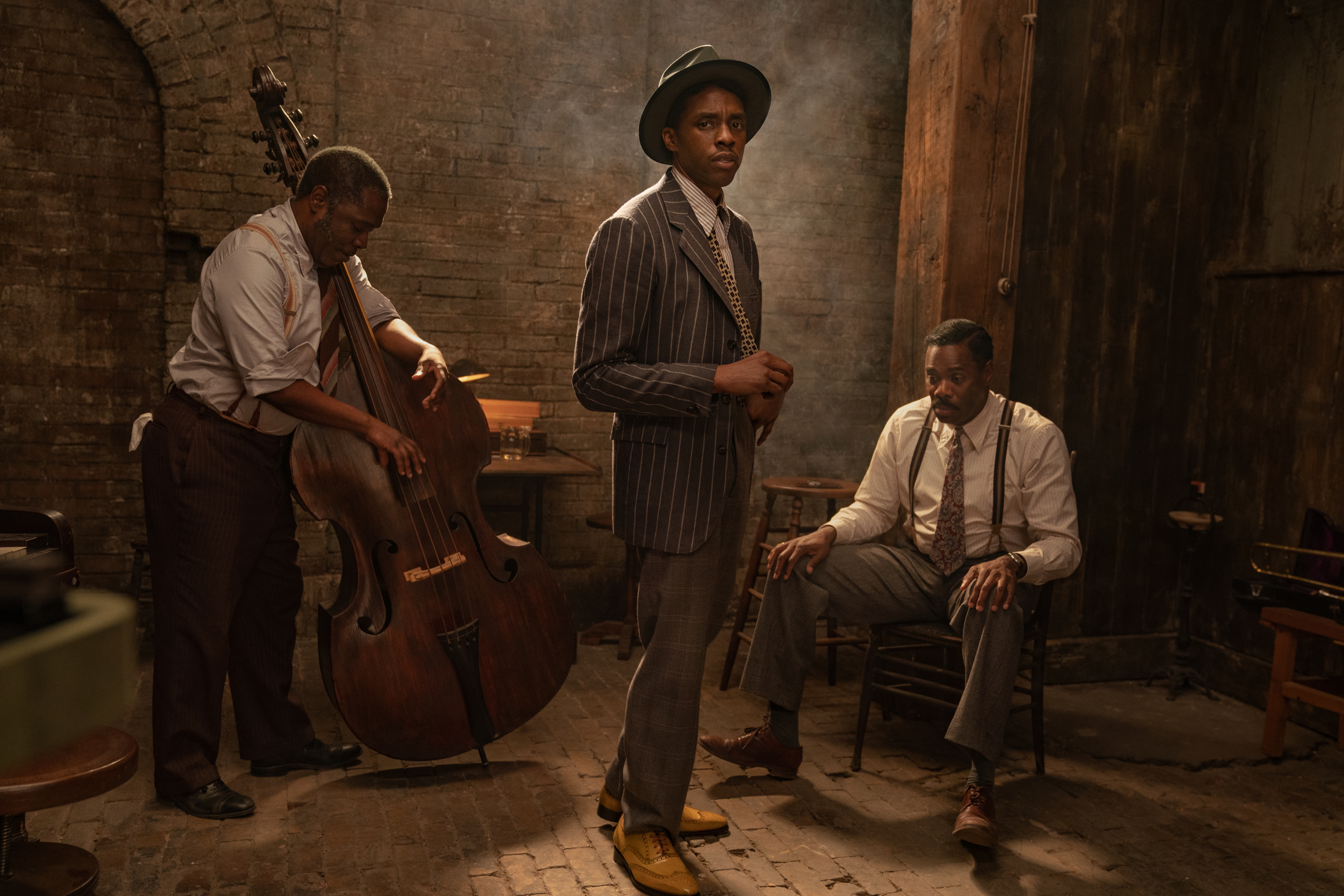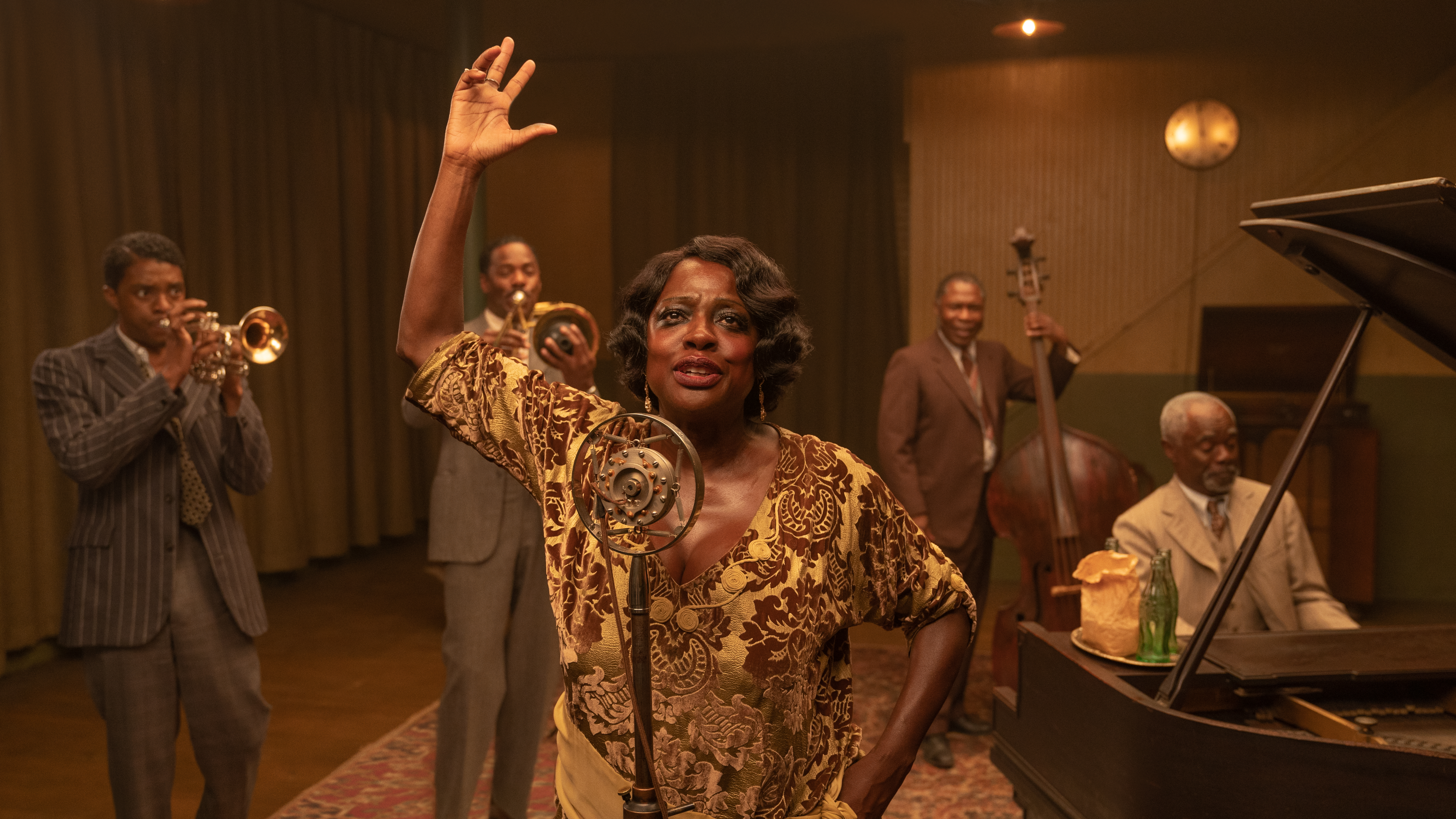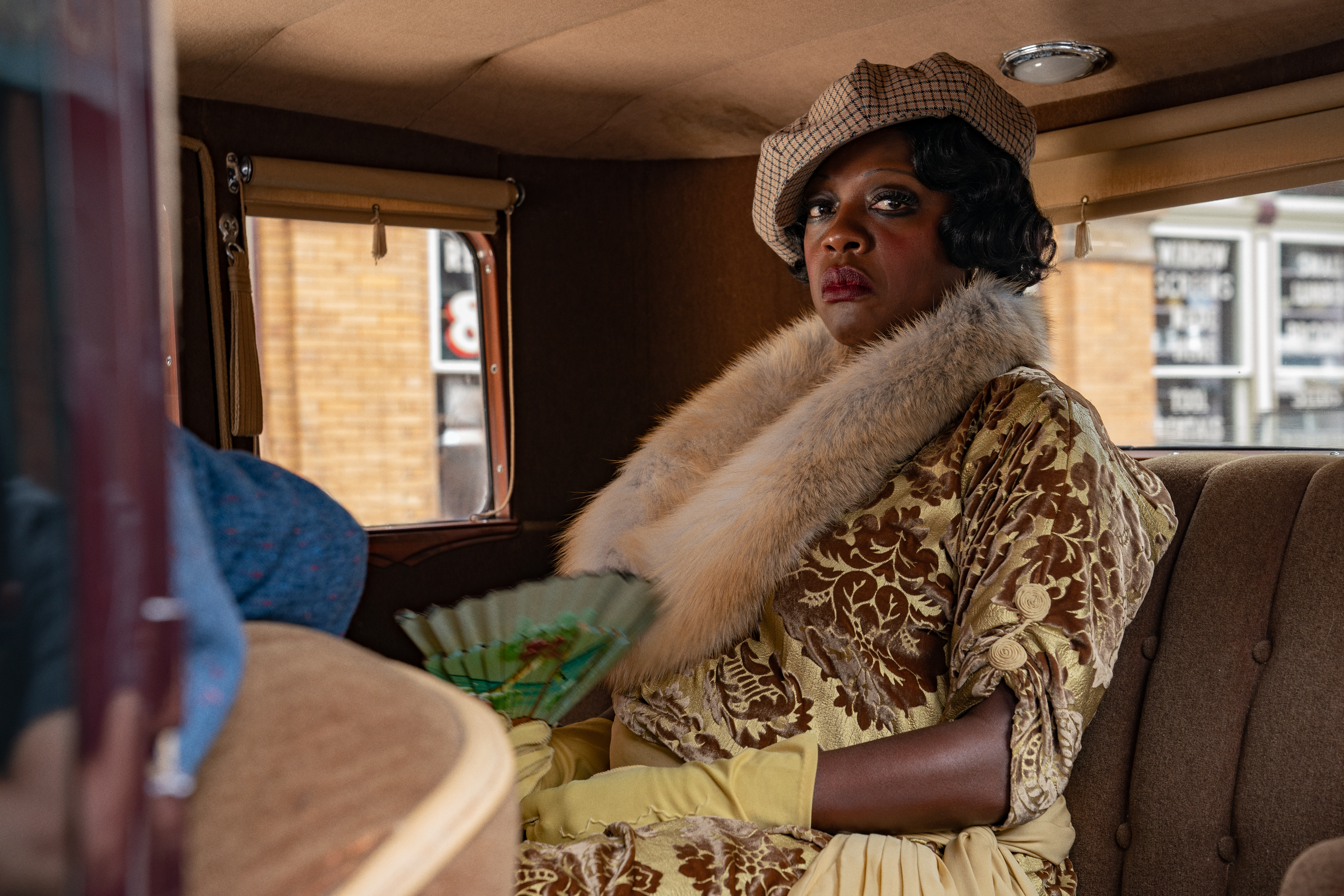 Chadwick Boseman Will Be Submitted as Leading Actor for MA RAINEY'S BLACK BOTTOM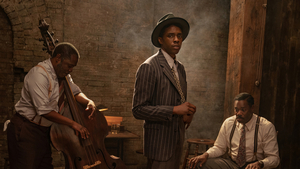 Chadwick Boseman will be submitted to awards shows posthumously as a leading actor for his role in "Ma Rainey's Black Bottom," the upcoming film adaptation of August Wilson's Pulitzer Prize-winning play.
The film takes place in 1927 Chicago, where tensions rise between Ma Rainey, her ambitious trumpeter Levee, and the white management determined to control her music, according to Variety.
Academy Award winner Viola Davis ("Fences") plays the "Mother of the Blues" and will also campaign for best actress.
This is especially significant because the actors who originated the roles on Broadway in 1984, Theresa Merritt and Charles S. Dutton, were both submitted in their featured actor categories.
Boseman died from colon cancer in August. He is best known for his role as T'Challa in "Black Panther," and for playing James Brown, Jackie Robinson, and more in biopics.
"Ma Rainey's Black Bottom" will be released on Netflix on Dec. 18.
Watch the trailer here:
Photo Credit: Netflix
Netflix Delays Virtual Preview Event For MA RAINEY'S BLACK BOTTOM Following the Death of Chadwick Boseman
Netflix has delayed a virtual preview event for for "Ma Rainey's Black Bottom" following the death of Chadwick Boseman, who stars in the film.
The preview event was originally set for Monday.
As BroadwayWorld previously reported, Boseman, best known for his performance in Black Panther, has died at age 43 due to stage IV colon cancer, which he was diagnosed with in 2016.
"Ma Rainey's Black Bottom" is currently still scheduled to release later this year. The film also stars Viola Davis and Colman Domingo, and is based on the acclaimed August Wilson play of the same name.
"Working with Chadwick on Ma Rainey was a glorious experience," said the film's director, George C. Wolfe. "Every day we all got to witness the ferocity of his talent and the gentleness of his heart. A truly blessed, loving, gifted and giving human being."
Denzel Washington, who produced the film, said, "He was a gentle soul and a brilliant artist,who will stay with us for eternity through his iconic performances over his short yet illustrious career. God bless Chadwick Boseman."
Todd Black, another producer on the film said, "Chadwick had a remarkable love of his craft and he brought strength and light to the set of 'Ma Rainey's Black Bottom' every day. His fearless, powerful performances are a gift that will live on and continue to inspire."
Read more touching tributes to Boseman below, including from his castmates Viola Davis and Colman Domingo.
PLAY OF THE DAY! Today's Play: MA RAINEY'S BLACK BOTTOM by August Wilson
During this time when productions all over the world have been put on pause, we are coming together to celebrate plays that have left their mark on theater history.
This week we will be focusing on the plays of August Wilson.
Today's play, Ma Rainey's Black Bottom.
Ma Rainey's Black Bottom opened on Broadway in 1984. It is one of the plays in August Wilson's Pittsburgh Cycle. The play is set in Chicago in the 1920s and deals with issues of race, religion and the exploitation of black recording artists by white producers.
The play received a 1985 Tony Award nomination for Best Play. The play starred Theresa Merritt, Charles S. Dutton and more. Merrit and Dutton were both nominated for Tony Awards.
Ma Rainey's Black Bottom was revived on Broadway in 2003 featuring Charles S. Dutton as Levee and Whoopi Goldberg as Ma.
The National Theatre in London revived the show in 2016, and won the Olivier Award for Best Revival.
In 2019 it was announced that Viola Davis, Chadwick Boseman, Glynn Turman, Colman Domingo and Michael Potts were set to star in a Netflix film version of the play.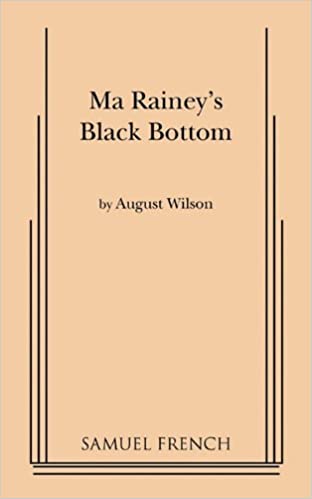 Ma Rainey's Black Bottom was published in the early 1980s and premiered at the Eugene O'Neill Theater Center. Its Broadway debut at the Cort Theatre in 1984 won a New York Drama Critics' Circle award and garnered a Tony Award nomination for Best Play. It was revived on Broadway in 2003, starring Charles S. Dutton and Whoopi Goldberg.