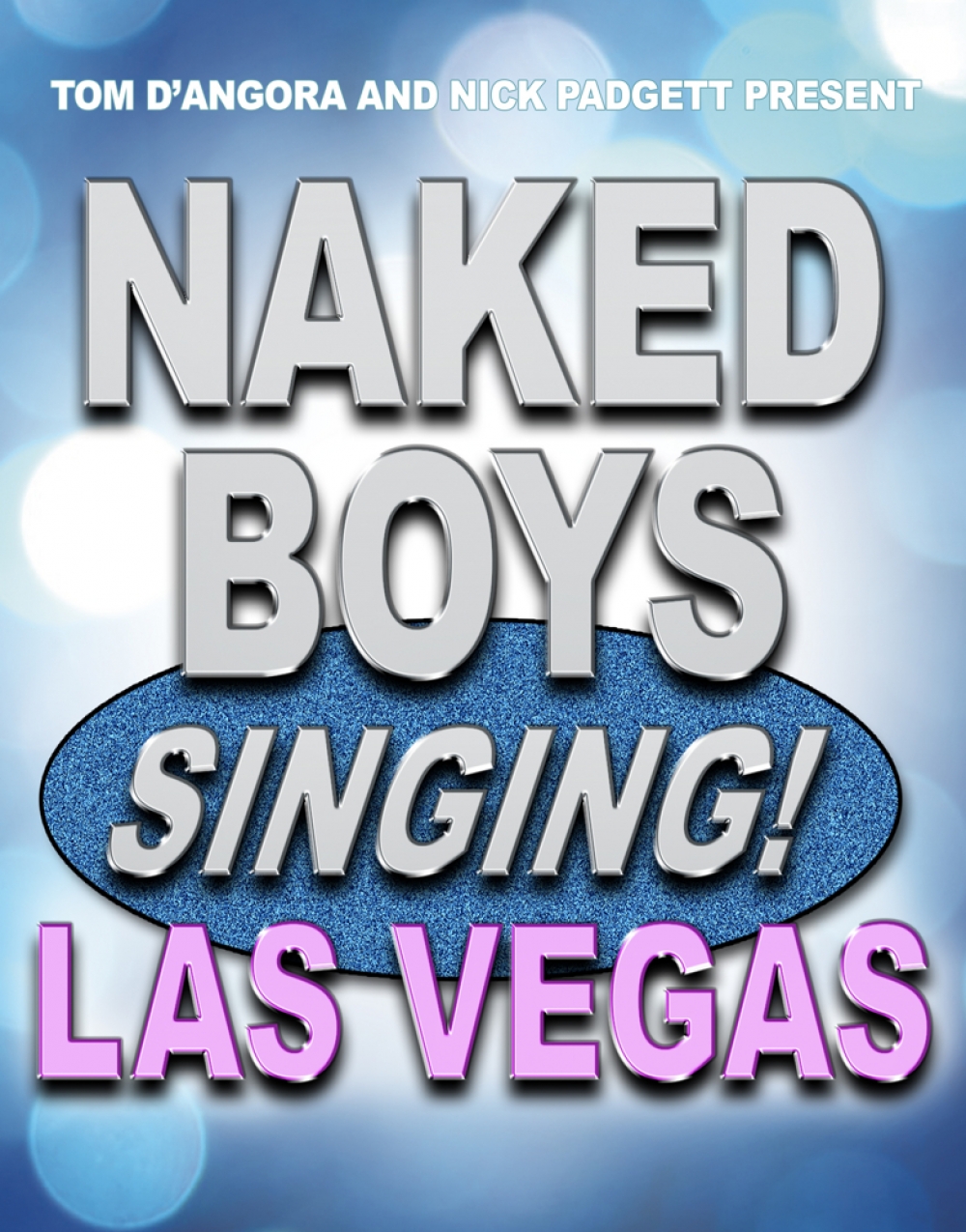 Naked Boys Singing!

Las Vegas

at The Jewel Box Theatre at The Erotic Heritage Museum

Written By

Stephen Bates, Marie Cain, Perry Hart, Shelly Markham, Jim Morgan, David Pevsner, Rayme Sciaroni, Mark Savage, Ben Schaechter, Robert Schrock, Trance Thompson, Bruce Vilanch and Mark Winkler

Directed by

Tom and Michael D'Angora
Follow Us:
Song List
Gratuitous Nudity
The Naked Maid
The Bliss of a Briss
Window to Window
Fight the Urge
The Entertainer
Jack's Song
Members Only
The Perky Little Pornstar
Nothing But the Radio On
Muscle Addiction
Window to Window (reprise)
Finale
Naked Boys Singing
The Cast
Jaden Lux
Swing/Dance Captain
Creative Team
Tom D'Angora
Producer/Director
Michael D'Angora
Director
Tiger Martina
Choreography: The Entertainer
Alan Stogin
Assistant Production Manager
Brandon Grayson
Music Director
Jessica Harris
Venue Technical Director
Jaden Lux
Assistant Director/Dance Captain
Project Publicity; Len Evans
Public Relations
Disruption Marketing; Billy Pierro
Marketing
Who's Who In The Nude
Robert Ryan
Ensemble
Robert is thrilled to join Naked Boys Singing! Raised in Tawas, MI & trained at AMDA NYC. Singer, Dancer, Actor, Sword Swallower, Physical Comedian, Emcee. Some stage credits include: Puppetry Of The Penis, Hot Trash, V The Ultimate Variety Show, Zombie Burlesque, LA Freakshow, The Box NYC, FREAKS Berlin, Red Hot Hollywood Nat'l Tour. Other Credits: America's Got Talent, NBCs I Can Do That , Patel Films ,Ring Of Desire, Le Grand Plus cabaret Du Monde. Recent interview on The Howard Stern Show, celebrating Cocktober & highlighting his manhood. Robert is again NAKED on stage! But this time he's singing. His mother is so proud, he dedicates his performance to her. Love you Mom. Follow Robert @robertryanlasvegas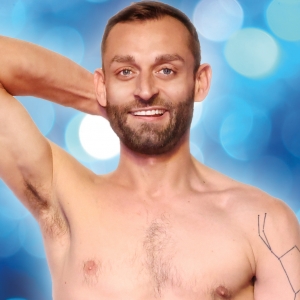 Matt Ludwinski
Ensemble
Matthew Ludwinski studied music theater at The Catholic University of America. He began his professional career working as a model in New York, Los Angeles, Milan and London where he appeared in such magazines as Cosmopolitan, Glamour, GQ and Vice, as well as commercials, campaigns, billboards, and runway. Some of his stage credits include Andrea Chénier conducted by Placido Domingo, The Picture of Dorian Gray, Hello Dolly, and a previous run of Naked Boys Singing in Provincetown, MA. He had the lead role in the queer film festival favorite Going Down in La La Land, whose success led to a variety of roles in queer entertainment such as Logo's Montreal Boy, Kiss Me Kill Me, and Seek. As a writer, filmmaker and content creator, he has written articles for Ranker, maintains a popular OnlyFans account, and his sketch comedy shorts have been featured in online publications such as Huffpost, DNA, and Queerty.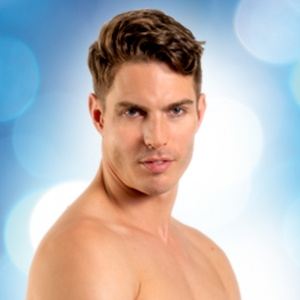 Louis D'Aprile
Ensemble
Louis D'Aprile is a New York City native, born and raised in the big apple! A recent addition to the Vegas community, he received his BFA in musical theatre from AMDA, College and Conservatory of the Performing Arts. His credits extend coast to coast, including Rock of Ages, West Side Story, Jesus Christ Superstar, Pippin and many more. Louis was featured in RuPaul's Drag Race Season 7 winner Violet Chachki's debut music video, "Bettie." His most recent Vegas credits include performances at Mondays Dark, Kenny Davidsen's Bowtie Cabaret, Joey Vitale in Tony N' Tina's Wedding at Bally's and most recently headlined Sex Tips for Straight Women from a Gay Man as Dan Anderson at The Paris Hotel and Casino. Louis is thrilled and honored to be joining the Naked Boys Singing family and would like to thank his own family for their constant support. Go ahead and follow Louis on Facebook and Instagram @LDaprile92 for all of his fun filled adventures!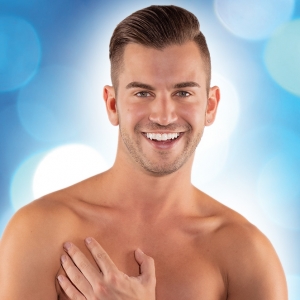 David Hernandez
Ensemble
David Hernandez gained national attention with his dynamic voice and affable personality as a Top 12 American Idol finalist. A true self-made artist with the potential to transcend any genre, David is a force to be reckoned with. Possessing the ability to reinvent himself and sustain in an ever-changing industry while maintaining edge & drive, David consistently evolves.
In addition to American Idol, David has showcased his talents on The Ellen Show, The Today Show, MTV's TRL, EXTRA, Entertainment Tonight, Access Hollywood, Teen Choice Awards, & TV Guides' Sexiest Stars to name a few.
With soulful powerhouse vocals, he has been touring the world while writing and producing his original music. Most notably he was invited to sing at the Inaugural Kick-Off Celebration ball for Barak Obama, performing alongside celebrity recording artists John Legend & Maroon 5.
David's hit single, "Beautiful" reached the Top 100 of the Billboard Dance charts while the music video was a viral sensation. His recent releases this past year include self-produced songs & music videos, "Sorry", "Kingdom" & his summer anthem, "Boomerang". Additionally, his 23 song album "Kingdom: The Mixtape" is available on all digital platforms. The new single & music video "ily." Is available now on all digital platforms & the music video is available on YouTube with over 116k views.
David has streamed 60+ virtual shows and you can catch him live on Facebook weekly.
David counts Stevie Wonder, Ne-yo, Donnie Hathaway, Alicia Keys, Luther Vandross & Michael Jackson amongst his musical influences.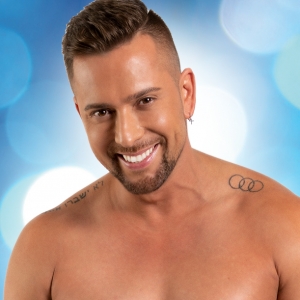 Marcus Terell
Ensemble
One of music's rising superstars in the LGBTQ+ community ignites international audiences with his powerful vocals, boundless energy and dynamic stage presence.
Like many great singers, Marcus discovered his love and talent for singing while growing up in church in his hometown of Kansas City, Missouri.  It was there that he discovered his love for gospel music which eventually led him to the genres of pop, Motown and soul.  A vocal powerhouse, Marcus boasts a 4-octave range which he attributes to his love and admiration for female vocalists he studied often and imitated while developing his own voice and style.  It was this same love that led him to start his own group, Marcus Terell & The Serenades, featuring two dynamic and fiercely talented divas.  Setting his sights on the world of television, Marcus sent a video of the group to producers at NBC Network. About 3 months later, they were competing as semi-finalists in one of the world's biggest televised singing competitions, NBC's America's Got Talent.
Those experiences, along with earlier ones of competing on Fox's American Idol (Seasons 3 and 4), would later inspire Marcus to write, choreograph and produce his own live musical revue, Back to Reality; a personal and musical journey of the ups and downs of reality television.  While touring worldwide, Marcus teamed up with Glam Tie Media to document his life on stage and off in his own reality web series, Back to Life (youtube.com/marcusterell). 
Marcus most recently starred as the front man and lead singer of HYPE in the first-ever residency aboard Celebrity Cruise's newest and first billion-dollar cruise ship, Celebrity Edge.  Produced by Blackskull Creative (Dua Lipa, Little Mix, RuPaul's Drag Race UK) HYPE is an upbeat, high-energy pop concert with an NFL Halftime Show feel featuring the music of various artists like Beyoncé, Prince, Queen, Cardi B and Bruno Mars.

As a singer/songwriter, Marcus released his first official EP Get Up! In 2017 which is currently available on all streaming platforms.  Always one to hit the ground running, Marcus is currently writing and recording his second EP due for release later this year.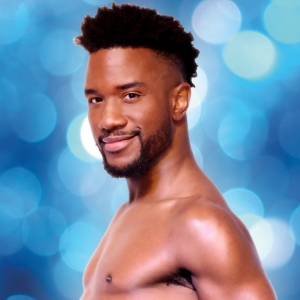 Jaden Lux
Swing/Dance Captain
Jaden is very excited to be making his Las Vegas debut with Naked Boys Singing!  He is a New York based performing artist and his most recent work was in Florida performing at the Venice Theatre.  Jaden is a proud Morningside University alum.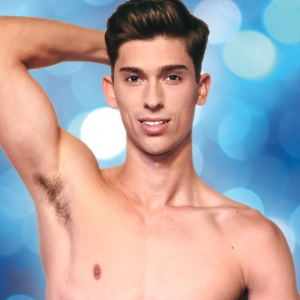 Tom D'Angora
Producer/Director
Michael D'Angora
Director
Tiger Martina
Choreography: The Entertainer
Alan Stogin
Assistant Production Manager
Brandon Grayson
Music Director
Jessica Harris
Venue Technical Director
Jaden Lux
Assistant Director/Dance Captain
Project Publicity; Len Evans
Public Relations
Disruption Marketing; Billy Pierro
Marketing
Very special thanks to Troy Heard for helping us with LITERALLY EVERYTHING!
Thank You to Jessica Harris for going above and beyond.
Special Thanks: Victoria Hartmann and The Staff at the Erotic Heritage Museam, Jai Rodriguez, Ryan Obermeier, Gregory Sullivan, Dylan Hartwell, Michael West, Christine Pedi, Ben Russo and Michael Caprio.
Lovingly dedicated to the memory of Stephen Bates.