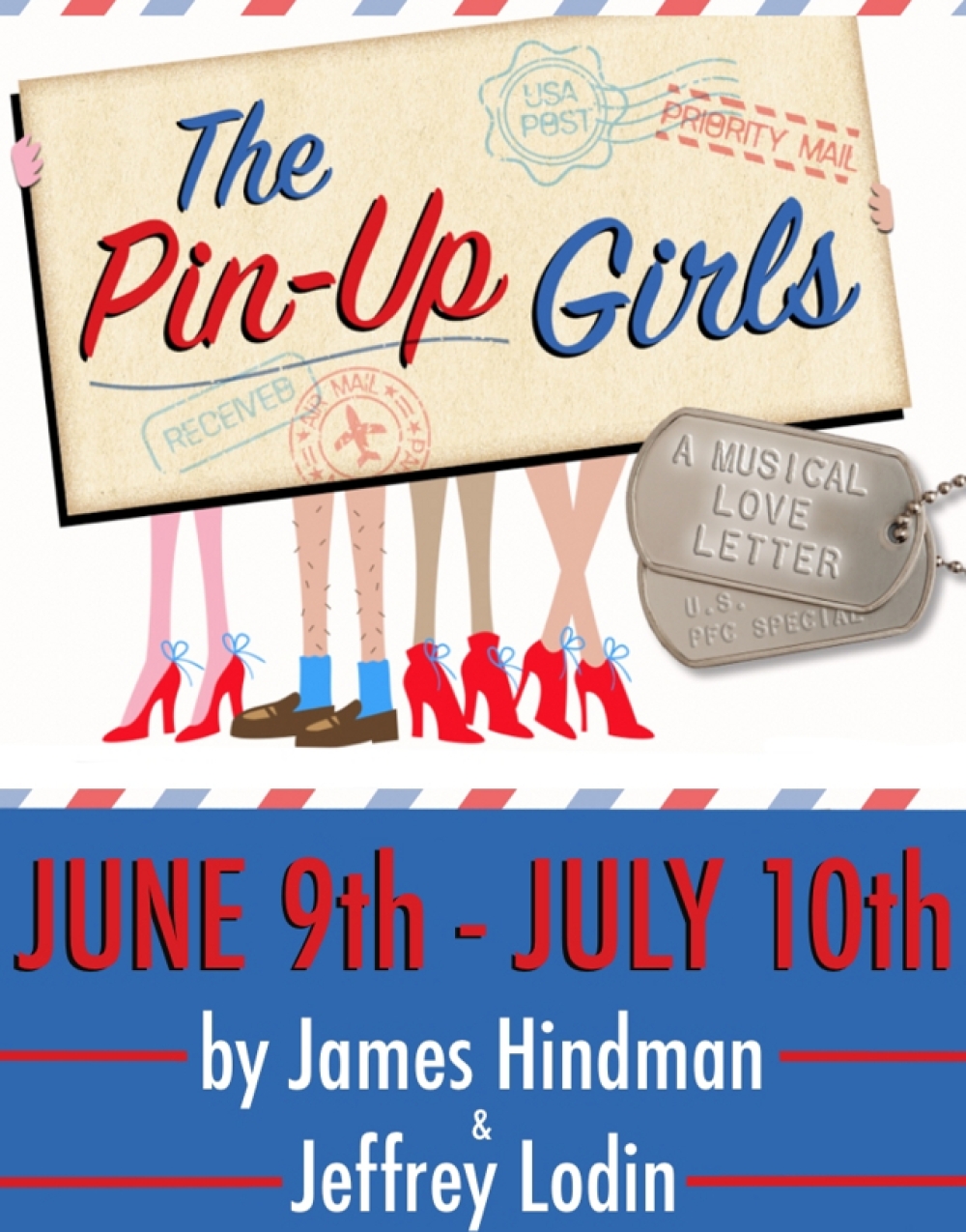 New Jersey Repertory Company presents
The Pin Up Girls: A Musical Love Letter
by James Hindman & Jeffrey Lodin
An East Coast Premiere
From The Andrews Sisters to Hip Hop! From World War One to Afghanistan. THE PIN-UP GIRLS sing a cavalcade of hits inspired by letters home from our troops overseas! While singing at their local VFW hall, Leanne and her friends stumble upon a huge stash of letters that go back a hundred years. Inspired by what they find - funny, romantic, and heartbreaking, the ladies put on a show that celebrates the guys and gals who fight to defend our country.
Original Creative Development, CAB Productions, Claudia Stepp, President & Executive Producer
Presented by special arrangement with Stage Rights (www.stagerights.com)
The videotaping or other video or audio recording of this production is strictly prohibited.
Follow Us:
The Pin-Up Girls Song List
1) PLEASE MR. POSTMAN
2) YOU MADE ME LOVE YOU
3) LOVE NEST BUILT FOR TWO
4) HOW I HATE TO GET UP IN THE MORNING
5) SINGLE LADIES
6) SIT RIGHT DOWN AND WRITE MYSELF A LETTER
7) PUSH IT!
8) SINCERELY WILBUR - PART 1
9) LETTERS FROM WAR
10) THE PIN UP GIRLS SECTION
- OH, YOU BEAUTIFUL DOLL
- AIN'T SHE SWEET
- HAPPY BIRTHDAY
11) CRAFT SONG
12) CONEY ISLAND BABY
13) P.S. I LOVE YOU
14) SINCERELY WILBUR – PART 2
15) SOMEONE TO WATCH OVER ME
16) THE USO SECTION
- BOOGIE WOOGIE BUGLE BOY
- JUDY, JUDY, JUDY
- DINO!
- THESE BOOTS ARE MADE FOR WALKIN'
- THANKS FOR THE MEMORY
17) SINCERELY WILBUR, PART 3
18) ON A BUS TO ST. CLOUD
19) ALIVE
20) PLEASE, MR. POSTMAN – REPRISE
(Full song credits at the end of program)
Meet the Company
Sara Glancy*
Megan
Sara Glancy, (she/her) is thrilled to make her NJ Rep debut with The Pin-Up Girls! Off-Broadway: Junie B's Essential Survival Guide to School (May), The Civil War (Jackie U/S); Touring: You're A Good Man, Charlie Brown (Lucy), Peter Pan (Wendy), Dragons Love Tacos (Mercy); Select NYC/Regional: As You Like It (Shakespeare in the Parking Lot), Falling (Shadowland Stages). Sara's favorite thing in the world is developing new work. She's participated in countless readings, workshops, and concerts. A couple favorites of these include multiple readings of Trevor: the Musical and a developmental workshop of Rosie Revere: Engineer as the titular Rosie. To learn more about Sara, find her on Instagram @SaraGlancy1 or at saraglancy.com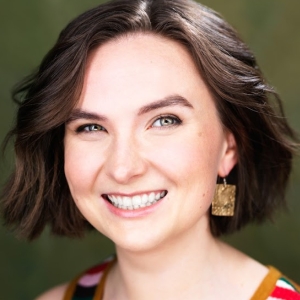 Brittany Jeffery*
Leanne
Brittany Jeffery, a New Jersey native, is thrilled to be making her New Jersey Rep debut in Pin Up Girls! She recently closed a production of Pin-Up Girls at the Meadowbrook Theater and is thrilled to be playing Leanne once more. Her recent credits include: Brooke in Noises Off, Anna in The King & I, Heidi in [title of show] and many more. You also may have caught her on Law & Order SVU or even seen her competing on the Food Network!Love to my PUGS, Matt, my family and the Avalon Artists Group!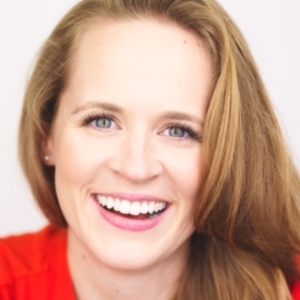 AJ Melnick
Joel
AJ Melnick is an actor/singer/drag queen from central New Jersey. Favorite Project: Old Brick Reformed Church's production of Godspell ("We Beseech Thee"). Regional: NJ Rep's Wild Horses (Ensemble); New York: Proper Etiquette (Ben) at Manhattan Repertory Theater; Virtual (as of Covid-19): Godspell ("Bless the Lord") with Morpheus Productions. He also likes to share music, art, and drag on his YouTube channel, Daisy Maize the Cartoon Queen!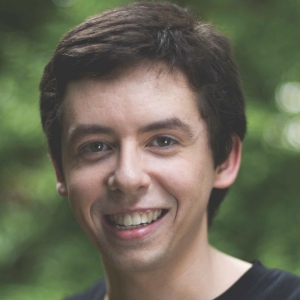 Pheonix Vaughn*
Dana
Pheonix Vaughn, is a proud NJ Rep Company member and some of her favorite Rep credits include: The M Spot with Michael Tucker and Jill Eikenberry, Cupid and Psyche, Yankee Tavern, The Judy Holliday Story, The Housewives of Mannheim (Off Broadway at 59th East 59th and at The Ensemble Theater in Santa Barbara). Other NYC Theater credits include: Loves Of Picasso (with Terry D'Alfonso at the MoMA) Heaven In Your Pocket (Emerging Artists Theatre), A Piece Of My Heart (Red Fern Theatre Company with Shirley Lauro). Los Angeles credits include: The People vs. Friar Laurence, Fools(original cast), Shakespeare's Greatest Hits (original cast), Trombone (original cast), and Assassins. AEA member. Pheonix is also a singer/songwriter and guitarist. For more information visit www.pheonixvaughn.com.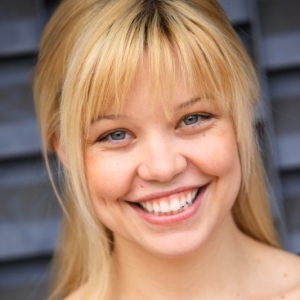 James Hindman
Writer/Director
James Hindman is an award-winning playwright and actor. As a writer, Off Broadway: Popcorn Falls (Dir. Christian Borle), Pete N' Keely (Outer Critics Award nomination, two Drama Desk nominations), The Audience (Drama Desk nomination), Being Audrey (NEA Grant recipient), The Gorges Motel (NYFringe Festival), What Doesn't Kill You (NJRep, Dublin International Gay Theatre Festival), Multiple Family Dwelling (NJ Rep). He is also co creator of The Rat Pack Lounge, A Christmas Survival Guide, and The Bikinis (Goodspeed Musicals, Long Wharf Theatre). His short plays and monologues have been published in many "Best of" anthologies. He is a member of The Dramatists Guild and has taught playwriting at The Barrow Group. As a performer: Film and Television – The Report, Ocean's 8, Marvel's Iron Fist, The Americans, recurring role on Steven Spielberg's Public Morals, Madam Secretary, Person of Interest, House of Cards, Henry's Crime, The Sopranos, Law and Order, SVU, CI, and The Blacklist. Broadway and tours: Mary Poppins, The Scarlet Pimpernell, 1776, City of Angels, A Grand Night for Singing, Once Upon A Mattress, Falsettos, and Dancing at Lughnasa.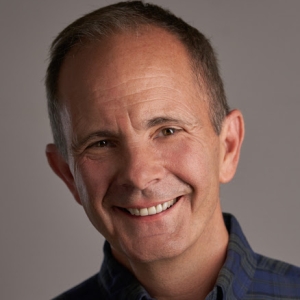 Jeffrey Lodin
Writer/Musical Director/Pianist
Jeffrey Lodin (Co-creator) composed the score for James Hindman's Popcorn Falls (Off-Broadway, 2018). Other Original Scores, with longtime collaborator William Squier: Merrilee Mannerly (Playhouse on Park 2019, Off-Broadway Fall 2020), Disney's Doug Live!, first original book musical produced in Disney World's history (songs featured at the 1998 International Children's Festival and in the soundtrack for the Disney animated feature, Doug's First Movie; They've also written songs for the Disney Channel's P.B. & J. OTTER), 100 Years into the Heart (Spirit of Broadway, winner of 7 Spirit awards including best score and new show), and others. With John Allen: Young Abe Lincoln (Theatreworks), and others.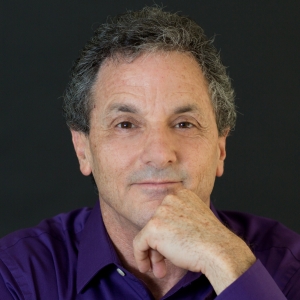 Eugene Contenti
Original Choreographer
Eugenio is a Director/Choreographer based in New York City. He is thrilled to work again on The Pin-Up Girls, after working on its very first production at Casa Manana. Upcoming credits include directing and choreographing Bring It On in Italy; Choreographing Footloose at the Argyle Theatre in Long Island, and Associate Directing the Italian National Tour of Legally Blonde. Previous directing and/or choreographing credits include The Full Monty, Joseph and the..., Carrie, Rent, Alice in Wonderland, among others. Assistant/Associate Director: Once (Bucks County Playhouse dir. T. Griesler), Lulu (Roundabout, dir. M. Arden), Sister Act, Lucky Stiff, and The Hunchback of Notre Dame. DuBarry Was a Lady (Off-Broadway), Rent, Pinocchio (NYC, Seoul, Italy), and the Italian National Tours of Cats, Alice in Wonderland, Titanic, Robin Hood,and others. Eugenio is on Faculty at AMDA. Thanks to Jim, Jeff, and everyone at New Jersey Rep! @eugeniocontenti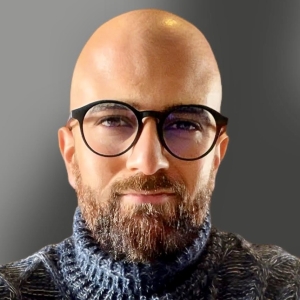 Molly Model
Choreographer/Assistant Director/Female Swing
Model is a multi-hyphenate theatre artist thrilled to be making her NJ Rep debut! Recent performance credits: Elf at The Argyle Theatre, Mrs. Wilkinson in Billy Elliot, Mrs. Wormwood in Matilda, Miss Scarlet in Clue: The Musical at Weathervane Theatre, OH. NYC: 54Below, Joe's Pub, Birdland, NYLA, DTW, Danny Kaye Playhouse. Choreographer: The Giant Hoax - 42ndSt Theatre, Asst. Choreographer: The Hello Girls- Prospect Theatre, Associate Director/ Choreographer: 42nd ST - Weathervane. Molly thanks Jim, Gene, Jeff and NJ Rep for this amazing opportunity. This show is dedicated to her Grandfathers who proudly served, and to her partner Henry.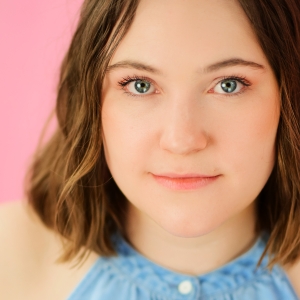 Jo Lynn Burks
Assistant Pianist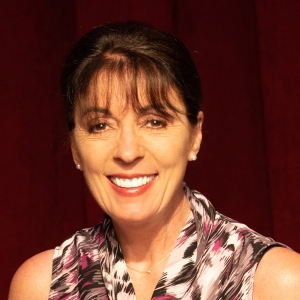 Gabor Barabas
Executive Producer
For NJ Rep, he has produced over 80 world premieres including Ends, A World I Never Made, North Fork, Octet, The Girl With the High Rouge, In Search of Red River Dog, Naked by the River, An Unhappy Woman, Immortal Interlude, Getting in Touch With My Inner B*tch, Till Morning Comes, Slave Shack, Panama, Big Boys, Winterizing the Summer House, Piaf in Vienna, The Color of Flesh, Emil, Touch of Rapture, Beyond Gravity,  A Child's Guide to Innocence, The Good Daughter, Apostasy, The Best Man, Tilt Angel, Love and Murder, tempOdyssey, October 1962, Place Setting, And Her Hair Went With Her, Engaging Shaw, Poetic License, The Housewives of Mannheim, Dead Ringer, Exposure Time (recipient of and Edgerton New American Plays Award), Character Assassins, The Tangled Skirt (nominated for an Edgar Award by the Mystery Writers of America), Puma, Night Train, The Judy Holliday Story, Jericho (recipient of and Edgerton New American Plays Award), American Stare, Release Point, Esther's Moustache, Ants, Noir, Happy, Broomstick, Admit One, A View of the Mountains, Butler (recipient of and Edgerton New American Plays Award), Lucky Me, Dinner with the Boys, Angels and Ministers of Grace, and the musicals Immortal Interlude,Bookends, The Little Hours (recipient of and Edgerton New American Plays Award), and Date of  Lifetime. His book Miklos Radnoti: The Complete Poetry in Hungarian and English was recently published by McFarland.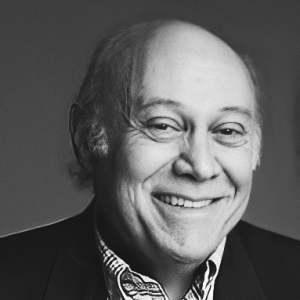 SuzAnne Barabas
Artistic Director
SuzAnne Barabas (Director/Artistic Producer), has been the Artistic Director of NJ Rep for the past 23 years. SuzAnne is a member of Actors Equity Association, the Dramatist Guild, and the Society of Directors & Choreographers.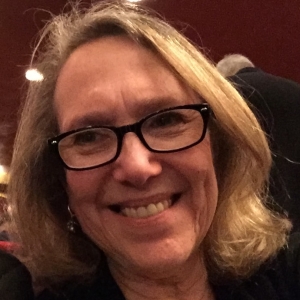 Kristin Pfeifer*
Production Stage Manager
NYC Credits: Hedwig and The Angry Inch Nat'l Tour (Production Asst.) Opera: A Midsummer Night's Dream (Assistant Stage Manager, Yale Opera) Regional: With George St. Playhouse as Production Stage Manager: Dear Jack, Dear Louise, The Nerd, A Doll's House Pt. 2, The Fabulous Lipitones. With the NJ Repertory Company as Production Stage Manager: Multiple Family Dwelling, & Juliet, Halftime w/Don, F-Theory, Mutual Philanthropy, The Calling, Wild Horses, Mercy, Apple Season, The Source, Surfing My DNA, Voyager One, Lily, Bone on Bone, The Promotion. Kristin is a proud member of Actor's Equity.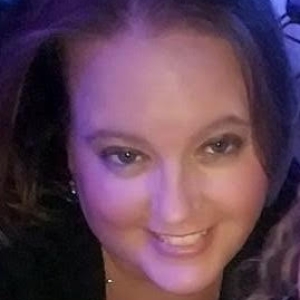 Patricia Doherty
Costume Design
As NJ Rep's resident costume designer since 2000, Doherty's work includes: The Housewives of Mannheim, The Color of Flesh, Old Clown Wanted, The Good Daughter, Place Settings, Bookends, Engaging Shaw, Puma, Noir, Broomstick, View of the Mountains, Swimming at the Ritz, Dinner with the Boys (with Dan Lauria), Closure (with Wendy Malick, Gary Cole), Nobody's Girl,  Butler, Mad Love and Iago , Fern Hill (with Jill Eikenberry, Dee Hoty and John Glover) to name  just a few. New York: Southern Comfort—The Musical (The Public Theater 2016 Lucille Lortel, Outer Critics, Drama Desk Award Nominations with Annette O'Toole, Jeff McCarthy); Dinner with the Boys  with Dan Lauria (The Acorn Theatre) Academia Nuts (2014 NYMF Best New Musical); The Devil's Music (St. Luke's); The Goldman Project (Abingdon Theatre); Freed, Fall to Earth, Poetic License, The Housewives of Mannheim, Butler, Small World (59E59th St Theatres); Love Therapy (DR2) Regional: Alley Theatre (past resident designer), Barrington Stage, Cleveland Play House, Merrimack Rep, Florida Rep, Penguin Rep, Engeman Theatre, Royal Manitoba Theatre Centre, Montreal Jazz Festival , Luna Stage, Playwrights Theatre of NJ, Merrimack Rep (MA), People's Light and Theatre Festival (PA), Rubicon Theatre  of LA, Mosaic Theatre (DC), Cape Cod Playhouse (MA), Weston Playhouse (VT) TV/Video: AT&T, "Unsolved Mysteries," Pennsylvania Public Television Guest Artist: Monmouth University, Case Western Reserve University, Ohio University, Niagara University, Syracuse University Guest Artist and Instructor: Kent State University, School of Theatre and Dance 1992-95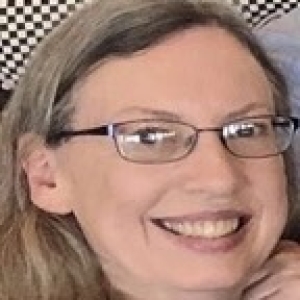 Janey Huber
Assistant Lighting Design/COVID Compliance Officer
Huber began her relationship at NJ Rep in 2004 as a patron & quickly became a subscriber: "They had me at Whores!" Janey then brought close to 30 years of administrative experience in community college & graduate nurse-midwifery education, women's healthcare, and theater management to her 5-year role as Managing Director.  She is thrilled to remain in the NJ Rep family volunteering as Artistic Associate, (ambassador for the theater), Assistant Lighting Designer (all plays), Assistant to the Covid Compliance Officer, & Assistant Director (Wild Horses, Mercy, The Source, West End Arts Festivals, Voyager One, Lily, & The Promotion). Her BA and MS degrees, from East Stroudsburg University, are in aquatic biology.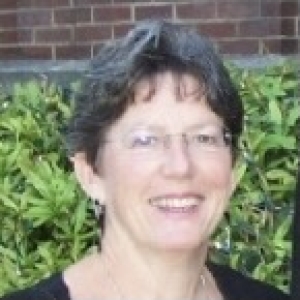 Jill Nagle
Lighting Design
Jill is the Resident Lighting Designer at NJ Rep. Partial NJ Rep include: Dinner with the Boys, Closure, Butler, Broomstick, Happy, Puma, Night Train, and Noir. Partial NYC designs include: Butler, A Stool at the End of the Bar, Jericho, Poetic License, Housewives of Mannheim, The Man in Room 306, The Dishwashers (59E59), Love Therapy (Daryl Roth), Dinner with the Boys (The Acorn) The Bully Pulpit (Samuel Beckett), Do Not Go Gentle (Harold Clurman), Count Down (Bank Street), In the Parlance (The Pulse), Carrera (La Mama E.T.C.), South Beach Rapture (Dixon Place). Other venues: John Engeman Theatre, Chester Theatre, Luna Stage, Playwrights of New Jersey, Montclair State University, New Jersey City University. www.jillnagle.net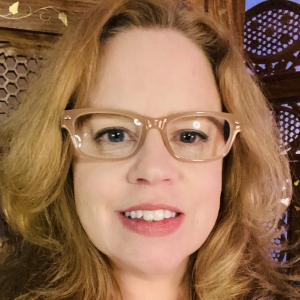 Jessica Parks
Resident Scenic Designer
Parks has been working for NJ Repertory Company since 2003 and has been the resident scenic designer and prop designer since 2010. Set designs at NJ Rep include: The Promotion, Memoirs of a Forgotten Man, Wolf at the Door, The Jag, Swimming at the Ritz, Happy and Broomstick. NYC credits at 59E59 St. Theaters include: Michael Tucker's Fern Hill, Butler, The Housewives of Mannheim, Jericho and Poetic License. Other credits include: The End of Hester to be performed in November at The Lion Theatre at Theatre Row NYC,  Bretch:Call & Respond at Paradise Factory Theatre and Dan Lauria's Dinner with the Boys at The Acorn Theater.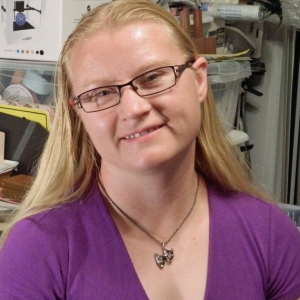 Nick Simone
Sound Design
Simone has been a performing arts educator in NYC for the past 18 years. He has worked at various music schools for all ages and has been a teaching artist for Roundabout Theatre Company, Apollo Theater, and Sundog Theatre specializing in sound design and musical disciplines. As a musician, Nick plays multiple instruments and has also performed at the renowned Carnage Hall and at the Metropolitan Opera House. Nick has also worked as sound designer and as an audio engineer for many productions such as: US: A Progressive Love Story, The Norwegians, North To Maine, IYOM, Wild Children, Time Travelers Trip To Niagara, The Diorama, Shakespeare's Hamlet at Bryant Park, Extreme Weather, Don't Dress For Dinner, Villainous Company, Capone, & Romantic Trapezoid. Nick is also affiliated with MTV's production Artist to Watch series as a sound assistant. He is currently the chief audio engineer for Fenix Studios in Staten Island, NY and has credits on multiple albums, films, broadcasts, streaming, music videos and mobile apps.  He has worked with up and coming talent and platinum selling artists in different genres from Lorde to Coldplay.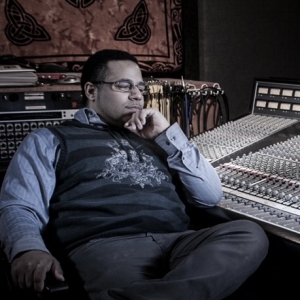 Rachael Malloy
Assistant Stage Manager
Malloy is very excited to be starting their career with NJ Rep. Previous credit highlights include: 7 Deadly Sins NYC with Tectonic Theatre Project (Show Operator) and Northampton Community College's Summer Theatre (Tech Intern). College theatre: Head Over Heels (Assistant Stage Manager), FAME (Stage Manager), Into The Woods (Assistant Stage Manager), Cabaret (Stage Manager).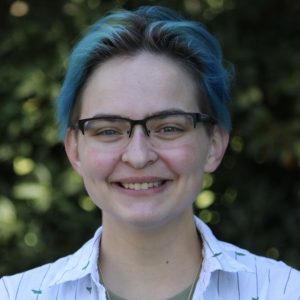 Sunjay Venkatraman
Marketing and Public Relations Director
Venkatraman is a graduate from the University of Connecticut with a passion for the arts. In high school, Sunjay served as the student representative for the Matawan Board of Education. In this role his goal was to bring awareness to the art programs at all the schools in the district resulting in an arts budget increase. In college he worked for the Student Union Board of Governors that brought concerts, comedy shows, and lectures on campus. Sunjay would like to thank SuzAnne, Gabor and the Board for giving him the opportunity to represent NJRep. #NJRep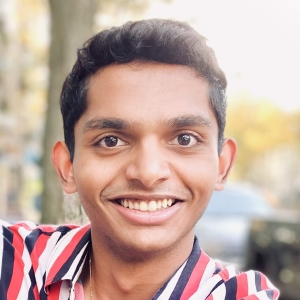 James Lockhart
Master Electrician
Lockhart has the pleasure of working as the Master Electrician for NJ Repertory Company. He is a young, vibrant freelance lighting designer & master electrician that has worked in the tri-state. He has a comprehensive set of skills.
Brian Snyder
Technical Director
Snyder has been an artist, carpenter, and prop builder since 2003 for several companies in NY and NJ including The Art Department, PVS, Stone Dog Studios, Two River Theater Company, and NJ Repertory Company. After 4 years of teaching Visual Arts and Stagecraft at Lakewood High School he returned to the world of freelance and made his debut as Technical Director and Master Carpenter here at NJ Rep in 2014.
John Pietrowski
Covid Compliance Officer
Board of Trustees
Tanis Deitch, President
Linda Standley, Vice President
Nancy Stek, Secretary
Karen Wharmby, Treasurer
Pat Addiss, Mare Akana, Gabor Barabas, SuzAnne Barabas, Evan Bergman, Steven Darien, Carl Hoffman, Vasi Laurence, Marilyn Pearlman, Marianne Pedersen, Kim Puvalowski, Lauren Schwarz, Carl Jennings
Staff
Executive Producer- Gabor Barabas
Artistic Director- SuzAnne Barabas
Associate Artistic Director- Evan Bergman
Production Manager/Resident Set Designer- Jessica Parks
Marketing and Public Relations Director- Sunjay Venkatraman
Literary Manager- Joel Stone
Company Manager- Robert Baird
Resident Lighting Designer- Jill Nagle
Assistant Lighting Designer/Artistic Associate- Janey Huber
Resident Costume Designer- Patricia E. Doherty
Resident Sound Designer- Nick Simone
Technical Director- Brian P. Snyder
Financial Director- Dee Cantalice
Master Electrician- James Lockhart
House Manager- Karen Wharmby
Visual Arts Coordinator- Mare Akana
Photography & Digital Imaging Curator- Andrea Phox
Artistic Associate- Gail Winar
Scenic Artist/Assistant Properties- Donna Stiles
Covid Compliance Officer- John Pietrowski
Thank You
We thank the following for their support: The Shubert Foundation, The Geraldine R. Dodge Foundation, New Jersey State Council on the Arts, SBA Shuttered Venues Program, The Stone Foundation of New Jersey, New Jersey CRF, NJEDA, JENNJOE Fund, The Horizon Foundation for New Jersey, OceanFirst Foundation, Princeton Area Community Foundation, Manasquan Bank, Community Foundation of New Jersey, Monmouth County CARES, Investors Bank Foundation, Jewish Communal Fund, Darien Family Fund, Vasi Laurence, Linda Mitchell, Caroline Huber, and all our patrons, year-round subscribers, and new audience members. We are extremely grateful for all your support during these trying times.
Shout out to Blake Robinson, Mare Akana, Mitch Berman, Dee Cantalice, Anita Corvin, Barney Fitzpatrick, Steve Corvin, Kathleen Goldpaugh, Jay Kaplan, Barbara Kulberg, Mitch Kulberg, Nancy Lubarsky, Donna Marrazzo, Eric Oberer, Carol Oliver, John Pocalyko, Lindy Regan, Donald Shapiro, Barbara Smith, Larry Smith, Nancy Stek, Jan Thompson, Louis Thompson, Fred Wharmby, Karen Wharmby, Robyn Flipse, Gail Winar, Jessica Parks, and Donna Styles.
Actors Equity
*Member of Actors' Equity Association
ACTORS EQUITY ASSOCIATION (AEA) founded in 1913, is the U.S. labor union that represents more than 50,000 Actors and Stage Managers. Equity seeks to foster the art of live theatre as an essential component of society and advances the careers of its members by negotiating wages, working conditions and providing a wide range of benefits, including health and pension plans. Actors' Equity is a member of the AFL-CIO and is affiliated with FIA, an international organization of performing arts union. ActorsEquity.org. NJ Rep is proud to work with AEA.
Upcoming Performances
The Hummingbirds: A Comedy of Menace a US premiere by Garret Jon Groenveld
AUGUST 4 - AUGUST 28
Been unemployed too long? At the Unemployment Bureau, we can place you in a job you may not be qualified for or a job that's not safe, but you will do it. Because if you can walk, you can work! A comic-drama set in the future, which may be closer than you think.
Tickets available online at www.njrep.org or over the phone at 732-229-3166
Eden Prairie by Mat Smart
FALL 2022
As war churns in Vietnam, night falls over the tranquil hills and creeks of a small Midwestern town, and a young woman hears a tap at her window. On the same night Apollo 15 makes its lunar landing, draft-dodger Pete steals home to Eden Prairie, after a 300-mile trek from Canada. He risks arrest to deliver an important message to his childhood friend, Rachel. Both are caught between duty to the ones they love and their own futures. In a moment of national tension that mirrors our own, Pete must defend his choices and grapple with the sacrifices he has made. Mat Smart's stark, passionate drama - making its world premiere at Raven - confidently questions our notions of bravery and responsibility.
STAGED READINGS
For the Life of Me by Joel Stone
June 13, 2022. Harriet's mother and brother are waiting for the 18-year-old to join them in the kitchen for breakfast. But when she finally shows up, she's not the Harriet they were expecting. A mind-bending comedy about the search for truth, identity, and family.
Past Midnight: A Visit from Larry & Viv by Donna Hoke
June 20, 2022. Summoned by Vivien Leigh's companion, Sir Laurence Olivier rushes to the apartment where his one-time love has been recovering from a bout of tuberculosis. Viv and Larry's love story was as legendary as the careers they forged on stage and film--until devastating mental illness tore them apart. Is it too late to make amends?
Credits
All Songs Used by Permission. All Rights Reserved.
All International Copyrights Secured.
Ain't She Sweet by Milton Ager and Jack Yellen ©1927 Courtesy of Edwin H. Morris & Company, A Division of MPL Music Publishing (ASCAP) and WC Music Corp. (ASCAP)
Alive by Jeffrey Lodin and Marc Castle ©2020 Arrangement by VFW Publishing
Boogie Woogie Bugle Boy by Hughie Prince and Don Raye © Universal Music Corp. (ASCAP) and Songwriters Guild of America (ASCAP)
Coney Island Baby by Les Applegate, ©2020 Arrangement by VFW Publishing
Craft Song ©2020 Arrangement by VFW Publishing
Happy Birthday ©2020 Arrangement by VFW Publishing
I'm Gonna Sit Right Down and Write Myself a Letter by Joe Young & Fred E. Ahlert © Courtesy of RYTVOC, Inc. (ASCAP), Downtown Music Publishing LLC o/b/o Pencil Mark Music Inc. (ASCAP), and Bluewater Music Services Corp o/b/o Azure Pearl Music (ASCAP)/Beeping Good Music Publishing (ASCAP)/David Ahlert Music (ASCAP).
Letters from War by Cindy LaVonne Morgan and Mark Mitchell Schultz © 2003 Lola Max Music (ASCAP), Word Music LLC (ASCAP) and Crazy Romaine Music (ASCAP). All rights on behalf of Lola Max Music and Word Music LLC administered by WC Music Corp. All rights on behalf Crazy Romain Music administered by Music Services, Inc.
Love Nest Built For Two by Jeffrey Lodin and Mark Waldrop ©2022 Arrangement by VFW Publishing
Oh, How I Hate to Get Up In The Morning by Irving Berlin, Additional Lyrics by Mark Waldrop ©2020 Arrangement by VFW Publishing
Oh, You Beautiful Doll by Nat D. Ayer and Seymour Brown ©2020 Arrangement by VFW Publishing
On a Bus to St. Cloud by Gretchen Peters © Purple Crayon Music, Sony/ATV Tunes LLC (ASCAP)
P.S. I Love You by Johnny Mercer and Gordon Jenkins ©1934 Jenkins Family Partnership (ASCAP) and The Johnny Mercer Foundation (ASCAP). All rights on behalf of The Johnny Mercer Foundation administered by WC Music Corp.
Please Mr. Postman by Robert Bateman, Georgia Dobbins, William Garrett, Freddie Gorman, and Brian Holland © EMI Blackwood Music Inc., Jobette Music Co Inc., Stone Agate Music (BMI, ASCAP)
Push It Good ©2020 by Jeffrey Lodin & James Hindman, Arrangement by VFW Publishing
Sincerely Wilbur ©2020 by Jeffrey Lodin & James Hindman, Arrangement by VFW Publishing
Single Ladies (Put A Ring on It) by Beyonce Knowles, Terius Nash, Thaddis Harrell and Christopher Stewart ©2008 B-Day Publishing (ASCAP), Intellectual Don (NS), Songs of Peer, Ltd. On behalf of itself and March Ninth Music Publishing, Peermusic Musikverlag G.M.B.H., Sony/ATV Music Publishing (UK) Limited. All rights on behalf of B-Day Publishing and Intellectual Don Administered by WC Music Corp.
Someone to Watch Over Me by George Gershwin and Ira Gershwin ©1926 Ira Gershwin Music (GMR) and WC Music Corp. (ASCAP). All rights on behalf of Ira Gershwin Music administered by Warner Geo Met Ric Music.
Thanks for the Memory by Ralph Rainger and Leo Robin © Famous Music LLC, Sony/ATV Harmony (ASCAP)
These Boots Were Made for Walkin' by Lee Hazelwood © Criterion Music Corp. (MCPS)
You Made Me Love You by James V. Monaco and Joseph McCarthy ©2020 Arrangement by VFW Publishing