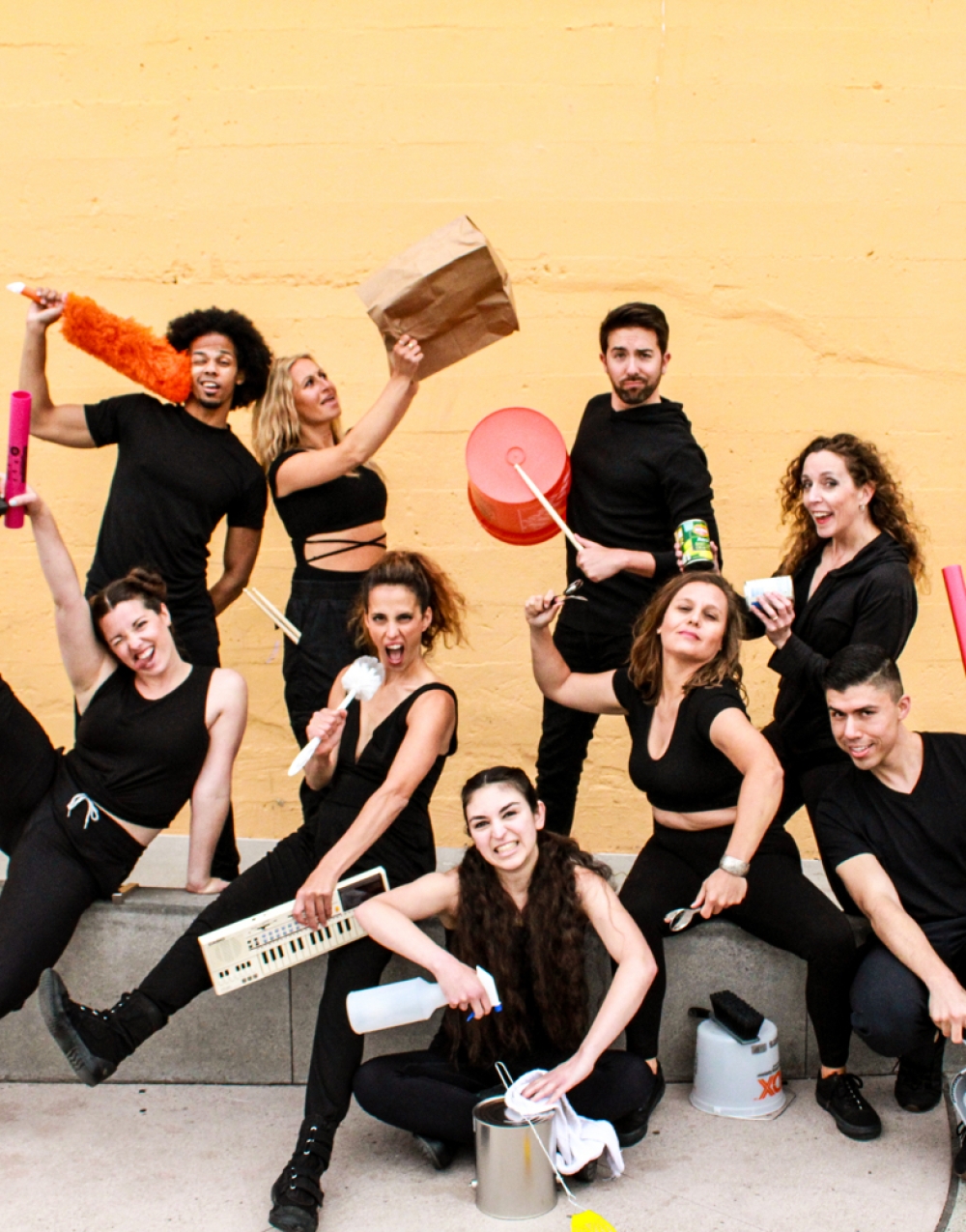 Rhythm Delivered

at The Broadwater Main Stage

- Hollywood Fringe Festival -

by
Noa Barankin

Featuring

Danielle Behrens
Tara Lauritsen
Dylan Lohmeyer

James LaRose
Noa Barankin
Carina York

Alex Duran
Sara Leibelshon
Mikah Ramirez

A creative and interactive rhythm-based show for all ages!
Follow Us:
A few notes to start....
- You are welcome to leave us a message in the guest book at the end/bottom of this program.
- Please leave a review of the show on the Fringe website. If you hold a ticket, you may leave a review.
- Please don't forget to VOTE for our show - if you receive a ballot to vote, consider us!! We are under the Dance & Physical Theatre category, as well as International.
Cast
Noa Barankin
Artistic Director/Choreographer/Performer
Danielle Behrens
Performer
Sara Leibelshon
Performer
Creative Team
Miles Berman
Lighting Designer/Stage Manager
A Note From The Director
A note from Noa Barankin, Producing Artistic Director and Choreographer
Thank you for being a part of Rhythm Delivered.
Yes, you!
The audience plays a crucial role in our show. Without you, we wouldn't be able to express our authentic selves on stage. Your presence here motivates us to push ourselves to our limits in our artwork and performance. You inspire us to strive for excellence, and we learn and grow from each show because of you.
I appreciate my audiences as much as I appreciate the incredible dancers I have the privilege to work with. Speaking of which...THANK YOU, DANCERS!! This cast has poured their hearts and souls into preparing for this very moment so that you can sit back, relax, and enjoy the wondrous experience that is Rhythm Delivered.
DrumatiX, the company under which this show is performed, is not just my brainchild, but also my essence, my livelihood, and my heart. It has taken me over 6 years to create this show, starting with an original cast in Boston back in 2017, performing a mere 10 minutes of an idea. Witnessing its evolution into what it has become fills me with pride and humility, and being able to bring it to amazing places like the Hollywood Fringe Festival is truly exciting! DrumatiX goes beyond this show; we also conduct workshops, school shows, and corporate events, among many other opportunities. Additionally, we work with differently abled bodies, using rhythm and movement as an empowering tool to create meaningful human connections. There is immense power in this art form!
In the San Diego cast, we have a roster of 9 dancers, although you will only see 6 of them today. Throughout the Hollywood Fringe run, we will perform 5 times with 4 different casts, which presents its own set of challenges. However, this experience has helped us foster a stronger sense of community, mutual support, understanding, and friendship. It is through these values that we become better artists and better human beings.
So, please enjoy this show, relish the festival, and continue to be incredible supporters of the arts and theater, whether here in L.A. or wherever your journey takes you in the world.
Thank you!
Noa and the cast of Rhythm Delivered
Meet the Company
Noa Barankin
Artistic Director/Choreographer/Performer
Noa Barankin - Founder, Artistic Director, and Choreographer for DrumatiX, is an Israeli artist living in the US since 2013. In Israel - former touring member for 3 years with the drum and dance group Tararam; award-nominee for Best Supporting Actress at the Israeli Children's Theatre Awards for her role in the family musical Power of Wishes; Producer, Captain and Lead Dancer with Tempo Tap Company. Additional performance experiences include Israeli TV network shows and commercials, independent films, and dancer/choreographer in shows such as To Be Or Not To Be Marilyn Monroe and The Perfectly Marvelous Cabaret. In Boston, a former member of The Boston Tap Company and Ryan Casey's Off Beat, touring in New England and NY/NJ. Former Assistant of Tap Dance at the Boston Conservatory at Berklee, teacher, choreographer, and tap and drumming workshop leader for several New England studios, schools, and universities (Salem State University, MIT, Brandeis, Middlebury College, Northeastern University, Tufts). As a choreographer, Noa has won many accolades for her work both with DrumatiX and her competitive dance students. She is a musician, visual artist, and mother of 3.
Dylan Lohmeyer
Performer
Dylan Lohmeyer - Originally from Sacramento, CA, Dylan has been tap dancing for over twenty years. Throughout adolescence, Dylan danced and performed competitively in the styles of tap, jazz, and contemporary. Before college, Dylan danced professionally for CORE Dance Collective and was an instructor for various Sacramento dance studios. In 2015, Dylan received his Bachelor of Arts in Dance from the UCLA School of Arts and Architecture where he co-founded the performance company Audacity Dance Movements. Dylan currently serves as the Operations Director for the California State University (CSU) Student Success Network helping faculty, staff, and administrators embrace their power to imagine, plan for, and implement systems and practices that center equitable student learning, engagement, progression, and completion. When not on stage or at work, Dylan can be found busting a move on the beach volleyball court.
Carina York
Performer
Carina York - Originally from Turlock, CA, Carina has toured as a Caravan Kid with Hoctor's Dance Caravan and later had her first taste of hip hop as a member of Jam Pac'd at Stanford. She tap danced in the Bay Area with Rosie and The Radiators, which included a tour with her movie musical favorite Donald O'Connor. In San Diego, she furthered her rhythm tap training with Christiane Villescaz and her hip-hop training at Culture Shock as a member of the Shock Army performance team. Carina currently teaches tap dance at Culture Shock Training Academy and continues her tap education by attending national festivals.
Danielle Behrens
Performer
Danielle Behrens - Danielle, originally from Visalia, CA, is a professional musical theatre performer, choreographer, and dance instructor. She has her Bachelor of Arts in Musical Theatre from Marymount Manhattan College in New York City. She has worked as a swing in the North American touring cast of The Wizard of Oz, as well as appeared onstage as Aurora, Cinderella, Belle, and more on the Disney Wonder cruise ship. Danielle has had the pleasure of performing at many regional theaters around the country. Some of her favorite credits include Peggy Sawyer in 42nd Street, Clara Johnson in The Light in the Piazza, Kathy Selden in Singin' in the Rain, and Meg Giry in Phantom of the Opera. She has worked as an instructor and choreographer for Broadway Dance Center, Thommie Retter's NYC Tap Crew, and College of the Sequoias, to name a few. She loves sharing her passion for the arts and everything she has learned along the way.
Tara Lauritsen
Performer
Tara Lauritsen - Tara is an IT professional by day and a dancer, yogi, and athlete by night. She was born and raised in Chicago, IL, and has been a lover of movement since she was a child. Her whole life, she has been a student and teacher of a variety of dance disciplines including ballet, pointe, tap, jazz, modern, and hip-hop. Tara has always been drawn to tap above all others. Tara's dance studies continued as President and Tap Captain of the University of Iowa Dance Club. After college she continued her dance studies as a teacher, student, and performer across the midwest at Ballare Teatro Performing Arts Center (Minneapolis) under the direction of Kaleena Miller, in Madison WI as a teacher at Express Yourself!, and at Danceworks (Milwaukee) under the direction of Amy Brinkman-Sustache. Tara continued to pursue her love of movement by becoming a registered yoga teacher in 2018 and has been teaching yoga ever since. After relocating to San Diego, Tara has made it her mission to dance and move and play as often as possible and now dances full-time with DrumatiX.
Alex Duran
Performer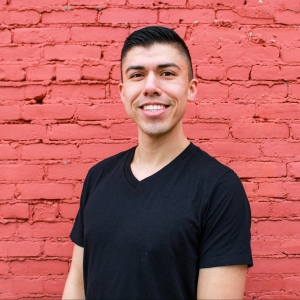 Alex Duran - Born in Ocotlán, Jalisco, Mexico, Alex grew up dancing Mexican Ballet Folklorico from the age of 3, and lead the UCSD Ballet Folklorico club for 4 years as an Undergraduate student at UCSD, where he was also a Music Minor. It is at UCSD where Alex took his first tap dance class. Alex has previously tap danced with California Rhythm Project under the direction of Nancy Boskin-Mullen, and currently trains in advanced tap dancing at Culture Shock Training Academy. Outside of dance, Alex is a Group Fitness Instructor at 24 Hour Fitness, teaching strength, cardio, and cycling classes.
Mikah Ramirez
Performer
Mikah Ramirez - Mikah, from Ramona, CA, has been studying ballet, tap, jazz, lyrical, and character at Ramona/Julian Academy of Dance, now known as RJAD, since the mere age of 2. She went on to compete and perform with the Academy and also performed in Ramona High School's Dance Productions. Now an instructor at RJAD, she teaches Pre-school Creative Movement, Tap, Jazz, Contemporary, and Competitive Dance. She studied at Grossmont College, having earned an A.A. in Social and Behavioral Sciences and Dance. During her time at the college, she furthered her studies in a variety of areas of dance such as Ballet, Modern, Jazz, Hip Hop, Choreographic studies, Improvisation, and more. She was a member of the Grossmont College Touring Dance Company and danced with other local professional and pre-professional tap companies such as California Rhythm Project. She most recently earned a B.A. in Integrated Studies with an Emphasis in Education from Point Loma Nazarene University. Now a member of DrumatiX, she looks forward to continuing to learn and share the art form with others.
James Larose
Performer
James LaRose - a San Diego native, James found his home at Visionary Dance Theater in the summer of 2016, where he pursued his training under Spencer John Powell. In April 2019, LaRose performed Powell's choreography for "Son of Cain" at the Soul Music & Performing Arts Academy for Holding Common Ground: Pathways to Cultural Exchange in Ho Chi Minh City, Vietnam. LaRose has also had the opportunity to dance for other choreographers beyond Powell, such as Jeanne Travers, Kiona Daelyn, Emily Navarra, and Trixi Agiago. Along with such choreographers, LaRose has also had the honor of performing for La Mesa-based artist and technical writer Natalia Valerdi as Puck in Opera NEO's production, The Fairy Queen. In 2020, LaRose was selected to participate in the Virtual LA Dance Festival. In 2021, he was featured in the San Diego Union-Tribune discussing his passions, upbringing, and contributions towards Powell's Kidz Danz Kompany where he directed Matilda Jr., a witty ode to childhood rebellion. Later that same year, he gained praise for his lead performance in an award-winning short film, Cronch, a comedy about betrayal. Besides dancing, LaRose also enjoys choreographing and directing musicals.
Sara Leibelshon
Performer
Sara Leibelshon - Born in Buffalo, NY, is now a San Diego-based educator/school psychologist by day, and performer by night. An active member of DrumatiX, Sara also performs regularly with Shock Army, AftaShock, and the San Diego Gay Men's Chorus. As a multi-faceted artist, Sara also practices the art of theatre improvisation at Finest City Improv. She has had the honor of playing a mama bear in Vanguard Culture's film "History of Joy", has acted in La Jolla Playhouse's Without Walls Festival Pop-Up piece "Can We Now", and has narrated audiobooks.
Miles Berman
Lighting Designer/Stage Manager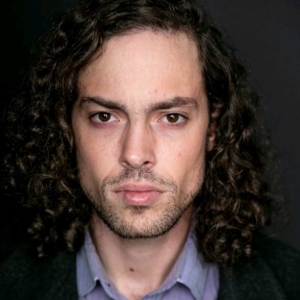 Multimedia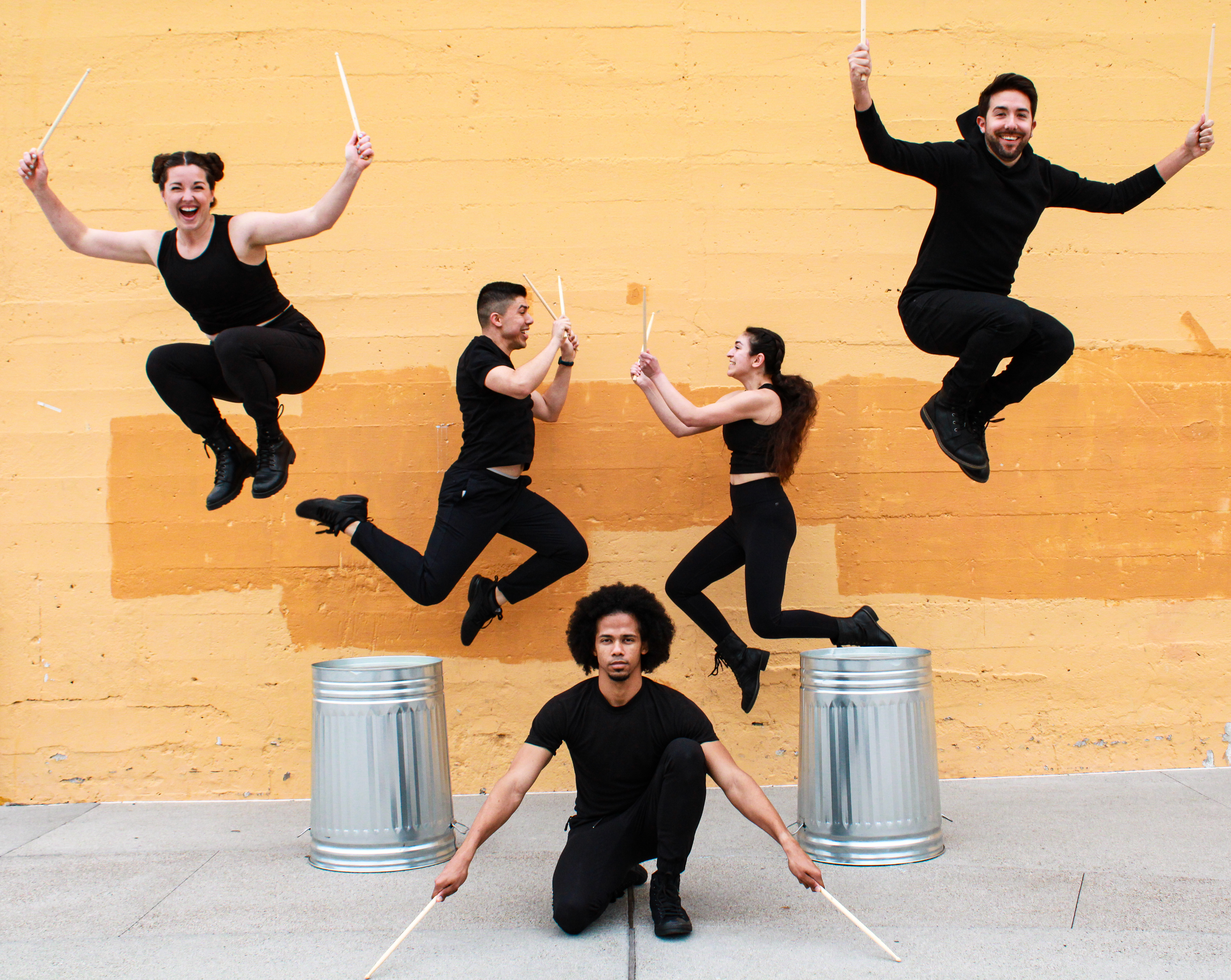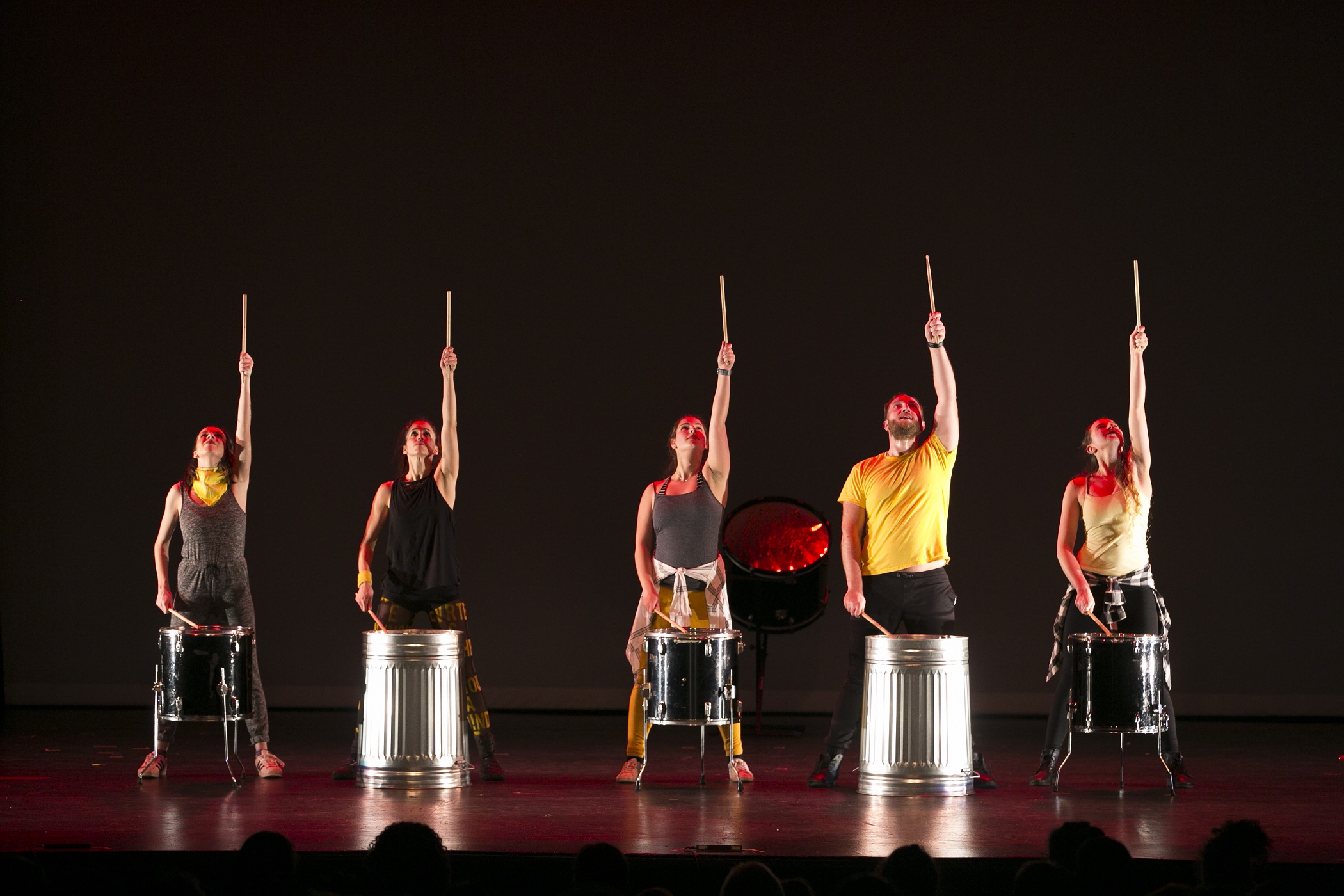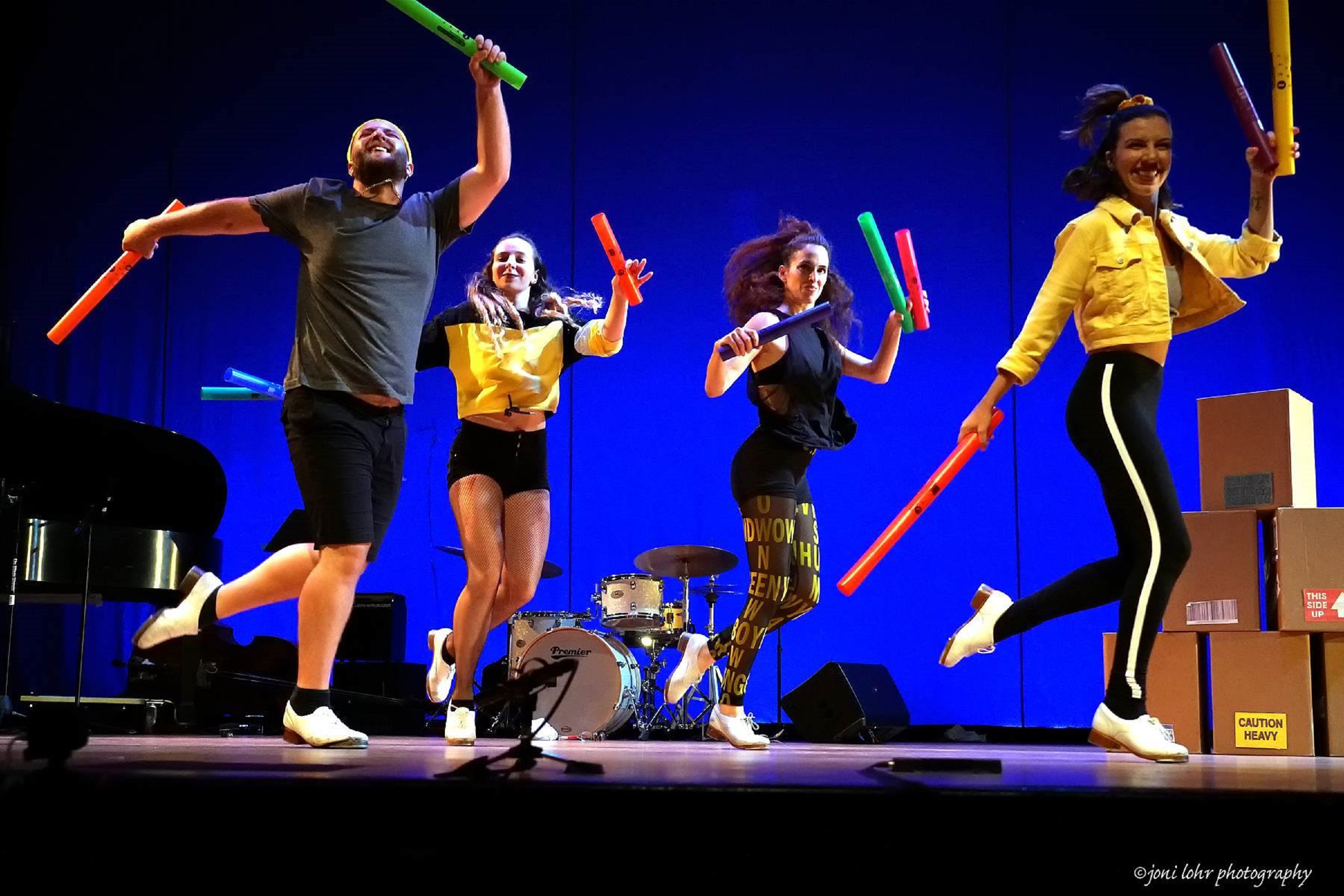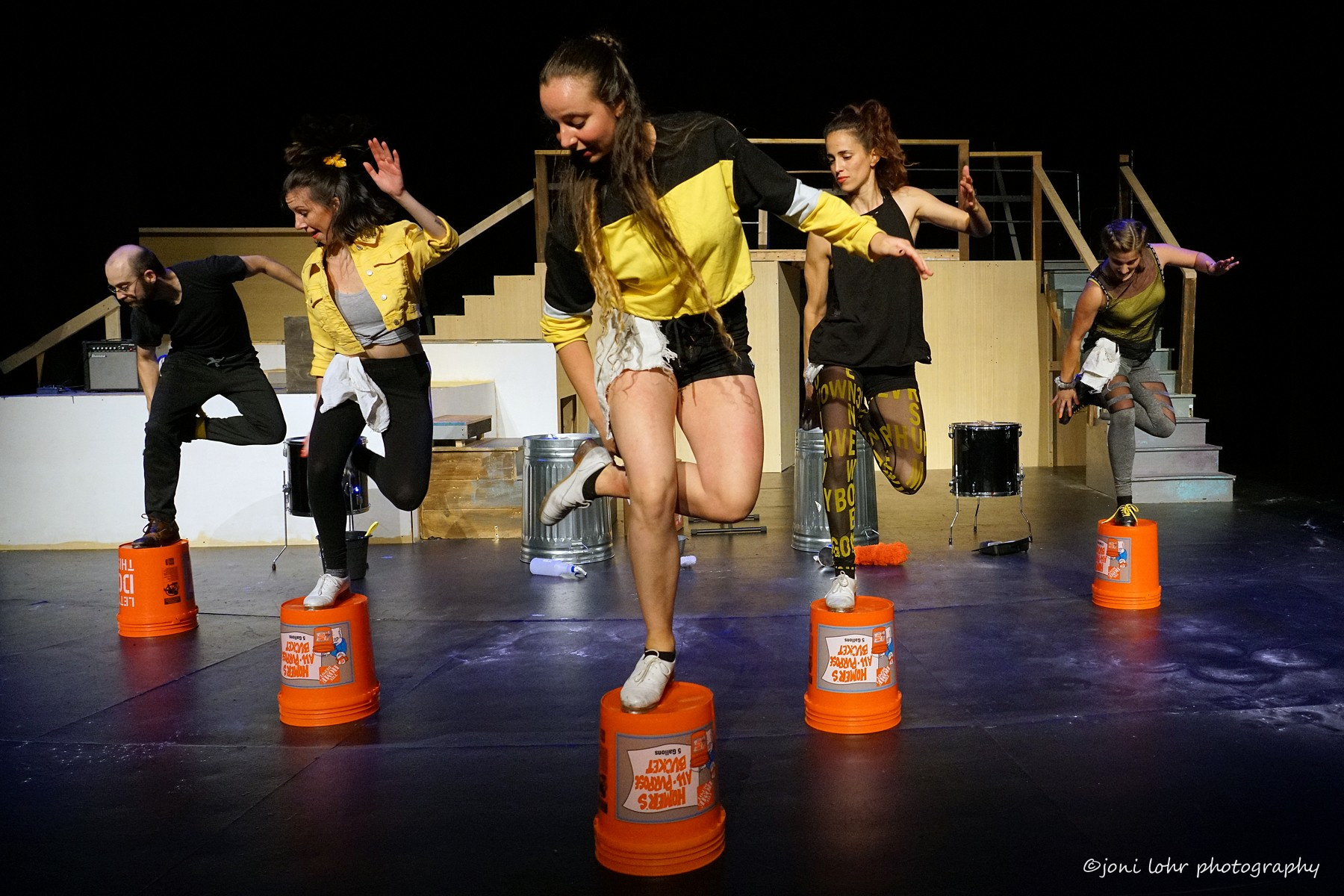 Guestbook
Please leave us a message in our guestbook!