STEAL THE THEATRE

A Staged Reading of a New Play

by Rick Bingen

Directed by
Kaila Bingen




Featuring

Sarah Zapiain
Maura Atwood


Ken Miller
Amber Regan

Harry L-B

A. J. Magoon
Grace DeWolff

Follow Us:
Cast
Ken Miller
Burbage/Charlie
A. J. Magoon
John Heminges / Bill / Husband
Maura Atwood
Rebecca / Jennifer
Grace DeWolff
Shakespeare / Drunk
Amber Regan
Mistress Quickly
Meet the Company
Sarah Zapiain
Olivia
Sarah Zapiain is a Milwaukee based actor, director, and theatre maker, with a BA in theatre from Fransican University of Steubenville. She has directed such productions as A Midsummer Night's Dream (Voices Found Repertory) and Hamlet (VFR), and has appeared onstage in such productions as Macbeth (Witch #2/The Porter, VFR) and Twelfth Night (Viola, VFR). Additionally, she appeared in the premiere of No Serious Stuff, an original work by Milwaukee playwright Emily Elliot in 2020. She is grateful to be on this project, and proud to be a part of the new community Sunstone has fostered.
Ken Miller
Burbage/Charlie
Ken Miller was last seen at Sunstone Studios reading of The Tamer and production of Macbeth. He received his MFA for NIU and BFA from Millikin University. He has worked previously with Door Shakespeare, Notre Dame Shakespeare Festival, Oak Park Festival Theatre, and Muse of Fire. He's a company member with Stone Soup Shakespeare.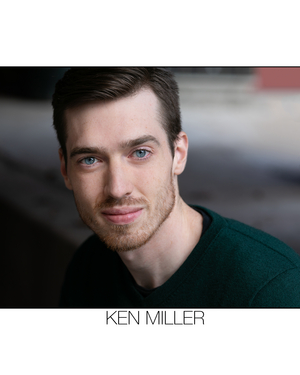 A. J. Magoon
John Heminges / Bill / Husband
A.J. is delighted to make his first appearance at Sunstone Studios. Favorite past roles include Jason/Tyrone in HAND TO GOD (Voices Found Rep) and Thom Pain in THOM PAIN (Theatre Nervosa). Other credits include work with Theatre Gigante, Summit Players Theatre, Quasimondo Physical Theatre, Windfall Theatre, First Stage, Renaissance Theaterworks, Cooperative Performance and Milwaukee Chamber Theatre's Young Playwrights Festival. Outside of acting, A.J. is the Executive Director of Summit Players Theatre and the Marketing Director of Next Act Theatre. Excited to work with a group of such friends, and sending love to my parents, Caroline, Boomer and the masked, vaccinated audiences allowing us to return. www.ajmagoon.com
Maura Atwood
Rebecca / Jennifer
Maura works as an actor, poet, ghostwriter and teacher in the Milwaukee area. She teaches with the Milwaukee Repertory Theater and is in the merry madcap acting company of Kohl's Wild Theater. Some of her favorite past productions include Richard III with Mad Rogues, Machina Persona with Cooperative Performance, The Hiding Place with Acacia Theatre, The Winter's Tale with Summit Players, and Wait Until Dark with Sunset Playhouse. Much love to all her nerds! "And all my fortunes at Thy foot I'll lay, and follow Thee my Lord throughout the world."
Grace DeWolff
Shakespeare / Drunk
Grace DeWolff is a Milwaukee actor, director, and theater educator honored to be working with Sunstone! Currently she's the Education Manager at Next Act Theatre. You may have just seen her in Voices Found Repertory's A Midsummer Night's Dream as Lysander. Thanks to Kaila and Rick for the chance to play, thanks to the whole Sunstone team, and thank YOU for coming out to support live theater!
Harry L-B
Adam/Will Kemp
Harry L-B has been performing as an actor and musician in Milwaukee for over ten years. Most recently you may have seen him on stage with the sketch comedy group Variety Hour Happy Hour, or the Irish folk band Uncle Fergus Magic Whiskey Band. You can also hear his voice every week in the animated series Space Station-19 on youtube.
Amber Regan
Mistress Quickly
Amber is super thankful for all the support this year! And for this opportunity to play just a little bit on the boards.
Kaila Bingen
Director
Kaila Bingen is a theater artist, music teacher, and arts administrator living in Kenosha, Wisconsin. She works at UW Parkside in the Community and Business Engagement office, is the Managing Director and co-founder of Kenosha Opera Festival, directs the Preparatory Choir for Milwaukee Children's Choir, and serves on the Fleeing Artists board of directors. Kaila has acted, directed, and music designed for theater companies throughout Southeastern Wisconsin. Kaila has also performed in the pit orchestras of numerous productions in the past several years, including being the violinist for a new musical performed at the Chicago Musical Theater Festival and the New York Musical Theater Festival (off-Broadway). Kaila and her husband, Rick, are particularly fond of seeing and acting in Shakespeare plays, and their favorite annual tradition is to attend the Stratford Festival in Ontario, Canada.
Rick Bingen
Playwright
Rick Bingen is a playwright, actor, and director from Kenosha, Wisconsin. He is grateful for the opportunity to share his play Steal The Theatre with an actual audience. He is also extremely grateful for the talent that came out and auditioned to be part of the process. He hopes you enjoy the reading and any feedback is welcomed!
Learn More About Stage Mag