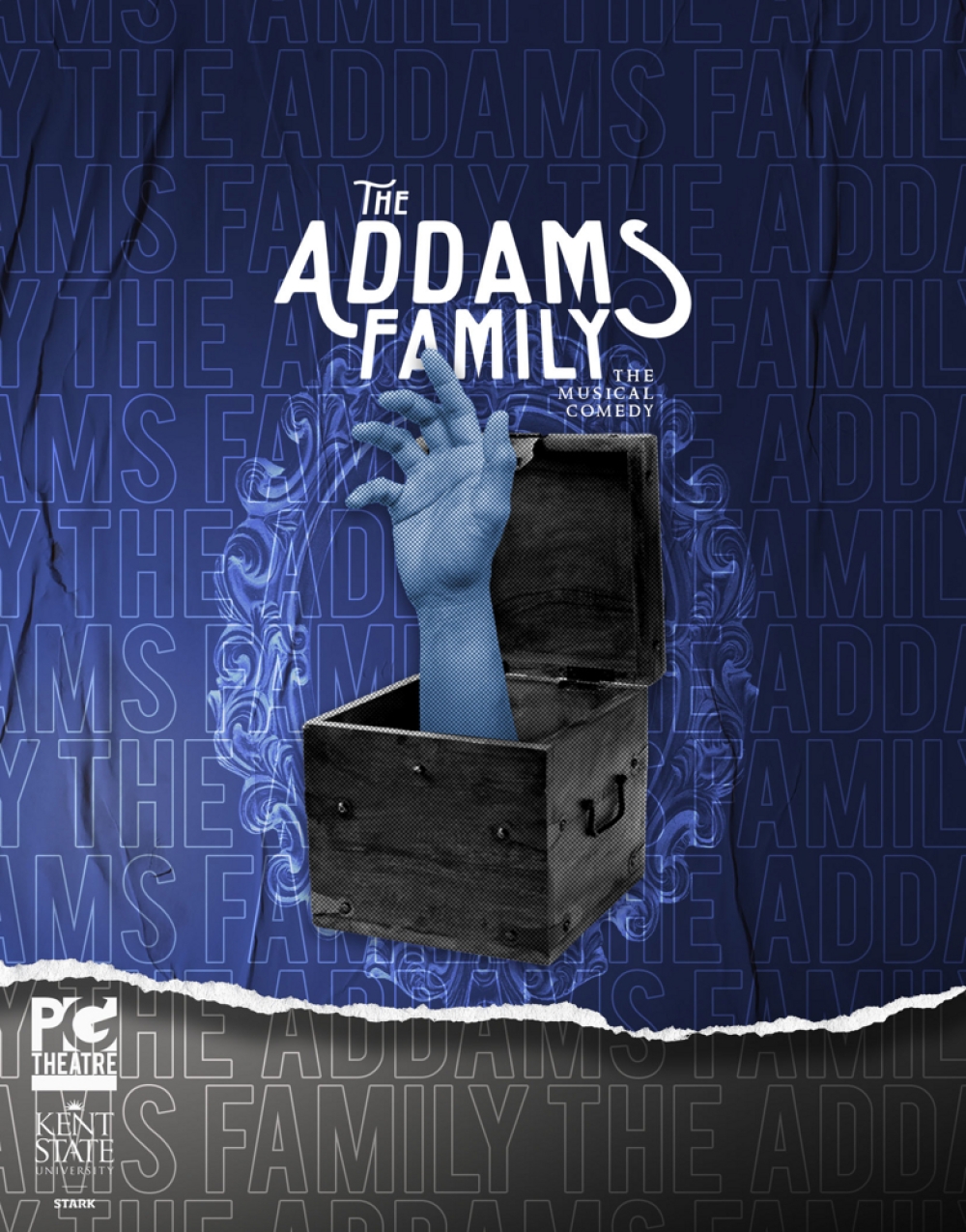 JOSHUA ERICHSEN Producing Artistic Director

Presented by

THE ADDAMS FAMILY

The Musical Comedy

Book by MARSHALL BRICKMAN and RICK ELICE

Music and Lyrics by ANDREW LIPPA

Orchestrations by Larry Hochman

Based on Characters Created by Charles Addams

Originally produced on Broadway by Stuart Oken, Roy Furman, Michael Leavitt, Five Cent Productions, Stephen Schuler, Decca Theatricals, Scott M. Delman, Stuart Ditsky, Terry Allen Kramer, Stephanie P. McClelland, James L. Nederlander, Eva Price, Jam Theatricals/Mary LuRoffe, Pittsburgh CLO/Gutterman-Swinsky, Vivek Tiwary/Gary Kaplan, The Weinstein Company/Clarence, LLC, Adam Zotovich/Tribe Theatricals; By Special Arrangement with Elephant Eye Theatrical

Director Music Director/Conductor

STEVE PARSONS

Choreography

KRISTIAN KORSGAARD

Scenic Design
JOSHUA ERICHSEN

Lighting Design

FRANKIE CASTROVILLARI

Sound Design

BOB SEVERNS

Costume Design

GEORGE McCARTY II

Costumer

KATE JOSEPH

Managing Director
BETH KNOX

Technical Director

ROSS CARMICHAEL

Stage Manager
CASSIE AKINS

Production Manager
BREANNA ANTONIADES
Props
TYRA GRISAK & BETH KNOX
Guest Services Manager
TYRA GRISAK
House Managers
TYRA GRISAK, MOLLY MORIARTY, MISSY HAYS
The Addams Family is presented through special arrangement with and all authorized performance materials are supplied by
Theatrical Rights Worldwide 1180 Avenue of the Americas, Suite 640, New York, NY 10036. www.theatricalrights.com
Follow Us:
From The Producing Artistic Director

Welcome to the 23-24 Season, featuring a spectacular mix of shows for our 2nd full season on the campus of KSU at Stark! We are thrilled to continue to bring you the titles you love and the high-caliber performances you have come to expect.
I want to take just a moment to draw your attention to our Superheroes Campaign. We are looking for heroes like you, who will step up and save the day! We are an independent organization and our tickets sales only cover a fraction of the cost of producing live theatre. We hope to continue the tradition of keeping the Players Guild strong while extending our reach throughout the community. We can only do that with your support. Please take a moment to consider the lasting impact your gift will provide!
Finally, thank you to our advertisers and supporters, and continued thanks to everyone here on campus for their hospitality. Our continued thanks to our presenting sponsor and partner, Brechbuhler Scales, Inc., for their generosity. And our thanks to you for seeing the value live theatre brings to our community!
Enjoy the show!
Josh
Cast
ELIZABETH DOMER
ALICE BEINEKE
TYLER FERREBEE
UNCLE FESTER
HANNAH ROSE KYRIAKIDES
ANCESTOR
TOBY KYRIAKIDES
PUGSLEY ADDAMS
MATT McCOMBS
LUCAS BEINEKE
SKYLAR MILLER
MORTICIA ADDAMS
TESS MARIE PHILLIPS
ANCESTOR
CAROLINE TURNER
WEDNESDAY ADDAMS
CLAYTEN YODER
MAL BEINEKE
ORCHESTRA
Conductor/Keyboard: STEVE PARSONS
Reeds: BRAD HERRON
Trumpet: MICHAEL WILLARD
Trombone: AARON THORNBERRY
Guitar: RYAN MCDERMOTT
Bass: DON DAY
Drums/Percussion: SCOTT THOMAS
Violin: MARY BONTRAGER
PIT SINGERS
JASON COPEN
JULIE CONNAIR
ANTHONY HARBERT
ROSE MEDLEY
ALLISON MEDLEY
GUINEVERE RHOADS
Creative Team
JOSHUA ERICHSEN
Producing Artistic Director
BETH KNOX
Managing Director
TYRA GRISAK
Guest Services Manager
STEVE PARSONS
Director/Musical Director/Conductor
ROSS CARMICHAEL
Technical Director
KRISTIAN KORSGAARD
Choreographer
BREANNA ANTONIADES
Production Manager
FRANKIE CASTROVILLARI
Lighting Designer
BOBBY SEVERNS
Sound Designer/Engineer
CASSIE AKINS
Stage Manager
Production Team & Front of House
COSTUME TEAM
Jacki Dietz
Trisha Fites
Kate Joseph
George McCarty II (Designer)
SET CONSTRUCTION
Ross Carmichael
Roberto Fuentes
Michaela Muckelrath
Natalie Steen
BACKSTAGE
Adam Davis (spot)
Don Irven (crew)
Bill Joseph (fly)
Max Lord-Fry (crew)
Susan Mullikin (crew)
Fran Nichols (crew)
Bethany Riggs (crew)
Cameron Ritter (spot)

Special Thanks:
Carrie Spina and Craig Betz
FRONT OF HOUSE
The Amiot Family
Kelly Aneshanel
Barbara Berasi
Diana Collum
Marilyn Davies
Michelle Davis
Sandy Dodd
Pat Donald
Samuel Dorto
Sandy Feielin
Krista Gibson
Ingrid Green
Barb Hostetter
Steve Hostetter
Hannah Jolly
Linda Keith
Tim Keith
Joseph Lamancusa
Tina Louise
Kathleen McClure
Susan Mullikin
Mary Jane Philips
Andrea Raffle
Kathy Rogers
Sandy Rosetta
Jo Roten
Jennifer and Tim Rowles
Joyce Ryan
Nancy Shanklin
Barb Stephens
Carol Warner
Mary Ann White
Judy Whitman
Jill Williams
Karen Wilson
Cindy Wingerter
Laurie Zupp
Meet the Company
GRACE BAILEY
ANCESTOR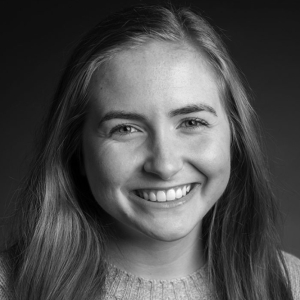 Grace is ecstatic to be back at the Players Guild and especially at her alma mater, Kent State Stark! Grace graduated in 2019 with a Bachelor of Science degree in Mathematics and currently works full time for Patriot Software, but she always enjoys performing on stage. Some of her past stage experience includes Players Guild: Joseph and the Amazing Technicolor Dreamcoat (Female Ensemble), Charlotte's Web (Goose), Weathervane Playhouse: Sister Act (Nun/Waitress), Elf The Musical (Ensemble), Disney's Newsies (Hannah). She would like to thank the Players Guild for giving her the opportunity to continue doing something she loves.
ADAM BRUNNER
ANCESTOR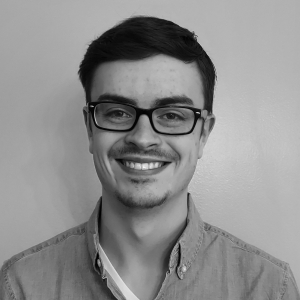 Adam is thrilled to be a part of this production and to be working with Steve Parsons again! Adam worked with Steve during his time at Northwest High School, where he performed in their productions of Willy Wonka (Ensemble), Cinderella (Ensemble/Carriage Driver), and Shrek: The Musical (Captain of the Guard). In a return to theatre, Adam performed in Weathervane Playhouse's 2023 production of Sister Act (Ensemble), where he rediscovered his love for music and performing. He would like to thank Steve and the production team for having him in this show, and all of his family and friends for their endless support!
ELIZABETH DOMER
ALICE BEINEKE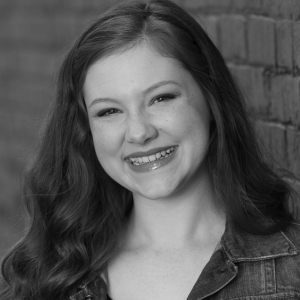 Elizabeth Domer is an actor, director, and educator. After a year on the road as a Tour Actor/Director with Missoula Children's Theatre, she now spends time teaching theatre throughout NEOhio. She is a graduate of the University of Mount Union with a Bachelor of Arts in Music and Theatre Performance. Favorite credits include Bat Boy: The Musical (Shelley Parker), The Toxic Avenger (Mayor Belgoody/Ma), Twelfth Night (Maria), and Quilters (Jody). Up next, Elizabeth will perform as Judy Sears in Trouble in Mind with Seat of the Pants Productions. Elizabeth enjoys time offstage golfing, and with her cat, Bean.
CHLOE DOTSON
ANCESTOR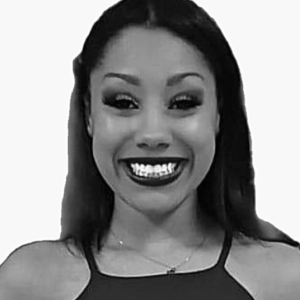 Chloe waits no time moving to the next show as you might have seen her last season in SpongeBob The Musical here on the Players Guild stage. Chloe has also taken part in Chicago (Kitty) and Shrek (Blind mice, rat tapper, pig) at the Guild. Chloe has been performing since she was 3 years old and hasn't put the stage to rest. Chloe this past year was diagnosed with Lupus (SLE) and wants to share a quote with people who are also battling a chronic illness . " I hope you know how brave, important, sparkling, and wonderful you are, even if you don't feel like it."
RYLEIGH DOTSON
ANCESTOR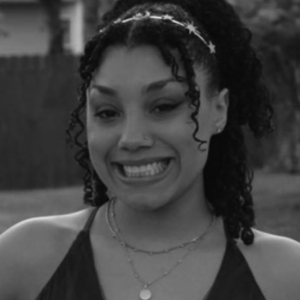 Ryleigh is honored and excited to make this debut as her first show at the Players Guild. Ryleigh graduated from Glenoak High School in 2022 with a Fine Arts Diploma. The Little Mermaid was her favorite show where she played Flounder. Her passion for musicals and dance began when she was 3 years old. Some more of her favorite shows she's done are Aladdin, Shrek, and Wizard of Oz. Her favorite styles of dance are Tap and Jazz. Ryleigh is thrilled she gets to share the show with her twin sister Chloe!! She would also like to thank her family and friends for always supporting her.
TYLER FERREBEE
UNCLE FESTER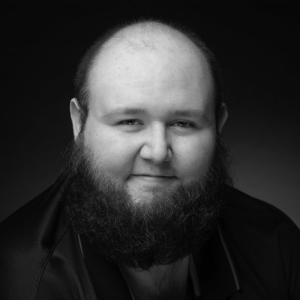 Tyler is overjoyed to return to The PGT to play Uncle Fester! He's been seen on the Guild's stage as Sheldon Potts in Junie B. Jones, Chef Louis in The Little Mermaid, and The Collecting Man role in A Christmas Carol, among others, including his most recent role as Patrick Star in The SpongeBob Musical! Other recent notable roles for Tyler outside of the PGT include John Hinkley Jr. In Assassins, Beadle Bamford in Sweeney Todd, Pablo in Sister Act, and Annas in Jesus Christ Superstar. He thanks Steve, our wonderful cast, crew, and Tess for this opportunity!
CHERYL FOUTZ
GRANDMA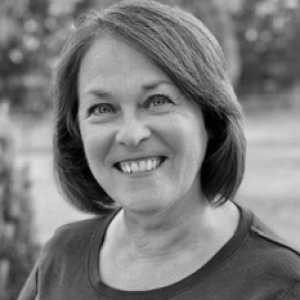 Cheryl is delighted to perform this role in such a fun and quirky musical comedy. She has performed in numerous plays and musicals at the Players Guild, Carnation City Players, Avenue Arts and Theatre 8:15. Thank you to everyone involved in this production. Sending love to the Addams Family - break a leg, everyone! Thanks to family and friends for coming to see the show.
THOMAS HAREN
ANCESTOR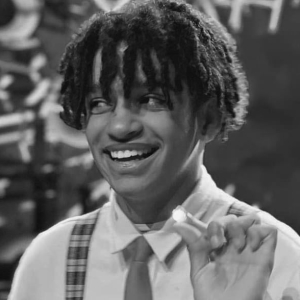 Thomas is very excited to make his first appearance at the Players Guild. Thomas is a senior at Perry High School where he has varsity lettered in choir, cross country and track. He has performed in three New Direction Performing Arts Academy productions: he was Jack Kelly in Newsies Jr., Lt.Ward/Ickes/Ensemble in Annie, and SpongeBob in The SpongeBob Musical! He has aspirations of pursuing theater and communications at Kent State University Stark Campus. He sends a heartfelt thank you to the director, production team and fellow cast members for making him feel welcome on the Players Guild stage! A special thank you to his family for their continued support!
BART HERMAN
GOMEZ ADDAMS
Bart is honored to be returning to the Players Guild as Gomez. He is the staff Choreographer for Trumpet in the Land. Bart has worked professionally all over the US and Europe. Some favorite roles at the Guild are Audrey 2 in Little Shop and Ghost of Christmas Present in A Christmas Carol. Other favorites include, Tevye in Fiddler, Aldolfo in Drowsy Chaperone, and Bobby in Company. Bart would like to thank Josh and Beth for welcoming him back to the Guild and a big thank you to Steve for trusting and always supporting me. Steve, you are the BEST!
MARK HILAN
LURCH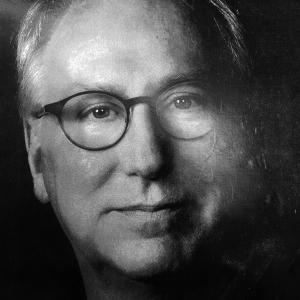 Mark is a retired radio news anchor whose 36 year career began in his native Chicago and ended after 25 years in New York City. His post-retirement activity over the past five years in Ohio has included performing for no fewer than 12 different theatre groups including Akron BOOM, Hudson Players, HELP, Clague Playhouse, Workshop Players, Stow Players, Aurora Community Theatre, CVLT, Spotlight and Stage Door Studios. 'Nuf said. Enjoy the show!
HANNAH ROSE KYRIAKIDES
ANCESTOR
After creating behind the scenes of youth theater productions for several years, Hannah returned to the stage in The Players Guild's 2019 Rock of Ages and then Sister Act. Design, art, gardening, and providing jazzy vocals to a local band, are some of her interests. Diagnosed in 2021 with T1 diabetes, this will be her first musical while wearing an insulin pump. As an enrichment staff member at The Akron Zoo, Hannah incorporates entertainment into education for elementary schoolers. Most importantly, she is Toby's (Pugsley) mom. She lives in Jackson Township with her family and 4 dogs.
TOBY KYRIAKIDES
PUGSLEY ADDAMS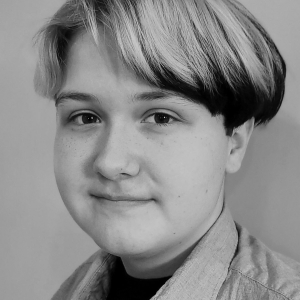 Toby first appeared on stage in 2015 as Chip in Beauty and the Beast Jr. Since then, he has worked both onstage and behind the scenes, most recently for the Players Guild, operating a spotlight for Sister Act. Digital art, programming, game design, writing, voice acting, arts and crafts, and cooking are a few of Toby's interests. Amidst everything else, he finds time to attend high school online as a junior. In addition, he writes a monthly newsletter from the perspective of his beloved dog Emmitt, who, if not for his quadrupedal nature, may have played Cousin Itt.
MATT McCOMBS
LUCAS BEINEKE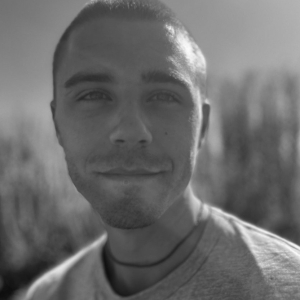 Matt is really glad you're here. Without you there would be no show! And he really loves to act, sing, and dance with everyone on stage, so he's really glad there's a show. Enjoy!
SKYLAR MILLER
MORTICIA ADDAMS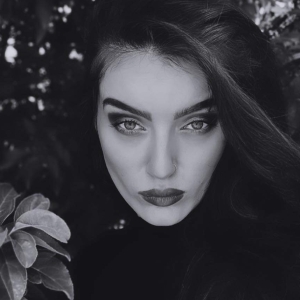 Skylar is thrilled to be returning to the Players Guild stage after debuting as "Sarah" in The Toxic Avenger. Skylar attends KSU Stark and is majoring in middle childhood education with a minor in theater. Some of her other principal roles include: "The Witch" in Into The Woods, "Audrey" in Little Shop Of Horrors and "Jo March" in Little Women the Musical. Skylar was chosen to attend Kristin Chenoweth's Broadway Bootcamp as a camper and an intern. In addition to Ms. Chenoweth, she has studied with Faith Prince, Kevin Chamberlin and Sierra Bogess. Skylar thanks the entire cast and crew and hopes that you enjoy the show!
TESS MARIE PHILLIPS
ANCESTOR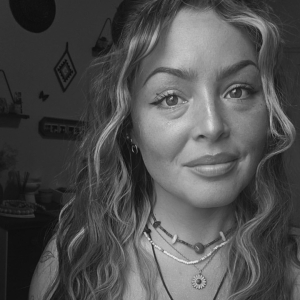 After nearly 6 years away to study oceanography and scuba diving, Tess Marie is delighted to be returning to the stage at PGT! She has been seen at the The Guild before in shows like: A Christmas Carol the Musical, Mary Poppins and Cat in the Hat. She began dance at a young age with Candy Apples Dance Center where she competed with them for 15 years. Tess would like to give a huge thank you to the incredibly talented cast and production team for welcoming her back as well as her friends and family for their endless support and motivation!
MICHAEL PORTER
ANCESTOR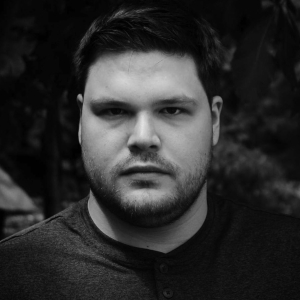 Michael is making his first acting appearance with Player Guild Theatre. He graduated from Kent State in 2021 with a major in Theatre Management and a minor in Theatre Performance. Some of his past shows include Reindeer Monologues (Comet) at Avenue Arts, The Music Man (Charlie Cowell) at Carnation City Players, and Something Rotten (Snug) at North Canton Playhouse. He has also worked as backstage crew at Players Guild Theatre for shows such as A Christmas Carol, Rock Of Ages, and Titanic. Michael is thrilled to be able to help bring this wonderful show to life for you all to enjoy!
MELANIE SCOTT
ANCESTOR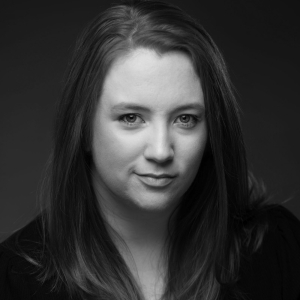 Melanie is thrilled to be part of her first production with Players Guild. Melanie hails from Connecticut, with previous credits including Gertrude McFuzz (Seussical), Jan (Grease), Princess Anna (WRT's Disney Cabaret), Emily (Alan Menken's A Christmas Carol), and Snow White (Snow White and the Several Dwarves: A Christmas Panto). She has also worked "with" Princess Anna for Make-A-Wish. Still new to the theatre scene in Ohio, her local credits include Weathervane Playhouse's Kinky Boots (Ensemble), and Stow Players' The Holiday Channel Christmas Movie Wonderthon (Bridgette). She would like to thank her family and friends for their support and encouragement, and Players Guild for allowing her to be part of such an incredible show.
XAVIER SHERIDAN
ANCESTOR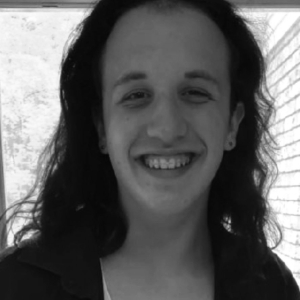 Xavier Sheridan (Raysel) is beyond excited to make his debut on the Players Guild stage! Some of his past performances include 'Descendants' at Theatre 8:15 (Jay), 'Mean Girls' at North Canton Playhouse (Main Dancer/Ensemble), and more! Xavier has always loved the stage, and has participated in most types of dance, including tap, ballet, jazz, contemporary, theatrical, etc. Xavier's education continues at Jackson High School in the Jackson School for the Arts program. He would love to thank his family, his aunt, and Mrs. Amber Wagner-Dunlap for all their support and love throughout his career.
CAROLINE TURNER
WEDNESDAY ADDAMS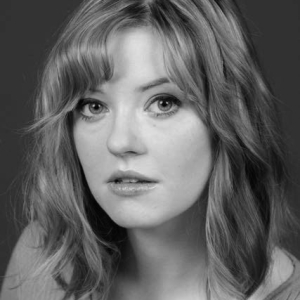 Caroline is thrilled to be making her Players Guild debut! She holds a BFA in Acting from Baldwin Wallace University and is currently based in Cleveland, OH. Recent credits include A Gentleman's Guide to Love and Murder (Sibella) at Breckenridge Backstage Theatre in Breckenridge, CO, Miss Courageous: Women in Science (Marie Curie) and Hansel and Gretel (Gretel) with Spark Theatre 4 Youth, and A Midsummer Night's Dream (Titania/Theseus) with Chagrin Arts. She would like to thank Steve, the production team, and the whole cast and crew for a wonderful experience, and she sends all her love to her friends and family.
CLAYTEN YODER
MAL BEINEKE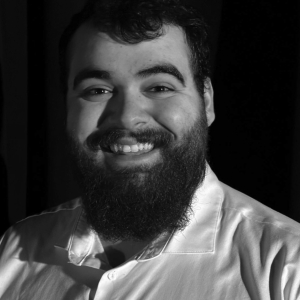 Clay is a Cleveland based actor, teacher, and fight choreographer. He is thrilled to be making his first appearance at Players Guild as Mal! Most recently, Clay was Patchy the Pirate in HBTI's production of SpongeBob the Musical. Clay studied at the University of Mount Union where he graduated with a B.A. in theater and a minor in music. Some of his favorite roles from his time at Mount include; Rosencrantz (R&G are Dead) and Simeon (Joseph and the ATDC). Professionally, Clay is a 2 year veteran of Shakspere at the Castle, where he was seen as Horatio (Hamlet) and Flute (A Midsummer Night's Dream). Clay thanks his friends, family, and professors who have been pillars of support.
JOSHUA ERICHSEN
Producing Artistic Director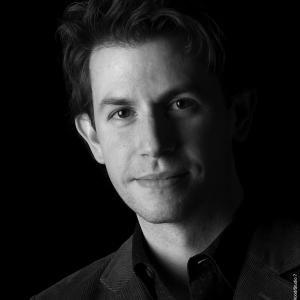 Father of two amazing daughters, the oldest studying architecture, the youngest on her way to taking over his job. Husband to his dream girl wife of twenty-one years - they met at the PGT! Blessed beyond measure to have this amazing job and to be able to call the Players Guild Theatre his home for twenty-four years! During that time he has had the privilege of producing, directing and designing countless productions.  Favorite credits include, Players Guild: Titanic, Next To Normal, Jesus Christ Superstar, Memphis, Ragtime, Hunchback…, Assassins, Cabaret, Les Miserables, A Christmas Carol ('04-present), The Full Monty, A Few Good Men, 1776 and Jekyll & Hyde.  Ohio Shakespeare Festival: Much Ado About Nothing, A Midsummer Nights Dream, Twelfth Night, The Comedy of Errors, and The Tempest.  Other credits include: Romeo and Juliet (Magical Theatre Co), Joseph… Dreamcoat (Natl. Tour), and served as producer for An Evening with George Takei, starring Mr. Takei.  Additionally, Josh is a magician/illusionist who created his own show. Josh is a graduate of Kent State University, and is a recipient of the Spotlight Award for Outstanding Contributions to Theatre. Love to my family and my beautiful wife and daughters for their unconditional love and never-ending support!
BETH KNOX
Managing Director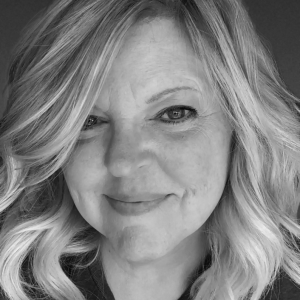 Beth is in her eleventh season at the Players Guild Theatre.  She earned her degree in Business Management and Marketing from the Ohio State University.  Beth spent the majority of her career in management in the cosmetic and fashion industry in the Cleveland, Pittsburgh, and NYC markets for brands including Ralph Lauren, Oscar de la Renta, Yves St. Laurent, Paloma Picasso, and Giorgio Armani.  Her background also includes grant writing, event planning, and fundraising. Beth is a co-founder, Executive Producer, and playwright for Red Fig Productions.
TYRA GRISAK
Guest Services Manager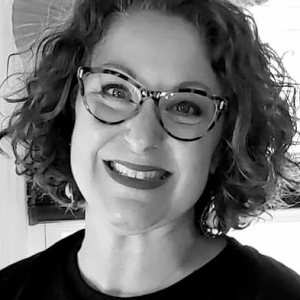 Tyra is absolutely thrilled to be a part of this exciting season!  This is Tyra's eighth season with the Players Guild Theatre.  With a career in the Cosmetics Industry as a special event manager, make-up artist, and account coordinator, Tyra couldn't be prouder to be a part of the Players Guild Theatre staff as Guest Services Manager. The arts and dance have always been a passion of hers, and it is her sincere pleasure getting to know the numerous talented performers in our community, and the incredible Volunteers that give a hand towards the theatre's success.
STEVE PARSONS
Director/Musical Director/Conductor
Steve is the Resident Musical Director at the Players Guild of Canton, having served in the same capacity at Carousel Dinner Theatre from 2004-2009, where his work received the 2006 Cleveland area Times Newspapers "Outstanding Musical Direction" award. Other credits include The Riverside Theatre in Vero Beach, Florida, The Ohio Shakespeare Company, Carnation City Players, and the Pittsburgh Civic Light Opera. Additionally, he provided new arrangements for Dean Pitchford's official revised version of FOOTLOOSE, created new versions of the NUNSENSE scores for creator Dan Goggin, wrote original music and fight song arrangements for the hit video game COLLEGE SLAM, and performed in the "Tickestra" for the FOX animated television series THE TICK. Steve was also the arranger for the Grateful Dead musical CUMBERLAND BLUES, which was presented at the New York Musical Theatre Festival, and orchestrated the regional musical IT'S A WONDERFUL LIFE. An active composer, Steve has a Master's degree in composition and numerous published symphonic pieces and choral works. His original musical version of A CHRISTMAS CAROL is published by Steele Spring Stage Rights, and has received an NYC Off-Off Broadway production, a fully staged production in Ho Chi Minh City, Vietnam, numerous regional theatre performances across the United States, and is presented annually at The Players Guild. Steve arranged and orchestrated the hit LA musical LIFE COULD BE A DREAM and is a consultant and contributor to Defying Gravity, the biography of legendary songwriter Stephen Schwartz. He presently serves as an adjunct faculty member at Kent State University – Stark Campus in the areas of Musicology, Piano, Ensemble Direction and Conducting, and is a proud member of ASCAP and The Dramatists Guild of America.
ROSS CARMICHAEL
Technical Director
graduated from York College of Pennsylvania with a B.A. in Theatre. Since then, he has worked professionally as an actor, a director, and in technical theatre. Technical credits: Technical Director (Gamut Theatre Group) Scenic Designer (Gamut Theatre: Hamlet; The Lion, the Witch, and the Wardrobe; Every Christmas Story Ever Told; Pericles; A Streetcar Named Desire; TYA) Production Manager (Gamut Theatre, Powerhouse Apprentice Company); Carpenter (Ohio Shakespeare Festival, Gamut Theatre, York College of PA) Lighting Designer (Ohio Shakespeare Festival, Gamut Theatre) Directing credits: FoodPlay Productions.
KRISTIAN KORSGAARD
Choreographer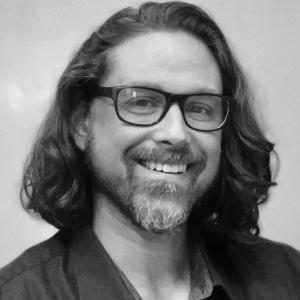 Kristian Korsgaard (Choreographer) received his training at Marymount Manhattan College where he earned a BFA in Dance, Magna cum Laude. Kristian spent the next 12 years teaching dance in both Brooklyn and Queens while performing extensively in regional theater. Some favorite shows include A Chorus Line, Nunsense…Amen, Carousel, Joseph and the Amazing Technicolor Dreamcoat, Sweet Charity, The Will Rogers Follies, 42nd Street, Crazy for You and Annie as well as traveling to Alaska, Hawaii and through the Panama Canal performing for Holland America Cruise Lines. He also had one glorious year working as a dresser for Beauty & the Beast on Broadway. Having retired his dancing shoes, Kristian stayed in NYC for another 6 years working for a hedge fund group before moving closer to home in 2010 to open a gift shop in Hudson with his husband, Eric. Happy to be back for another show at the Guild and good luck to this cast of Fabulous Fishes (and one Squirrel)!
BREANNA ANTONIADES
Production Manager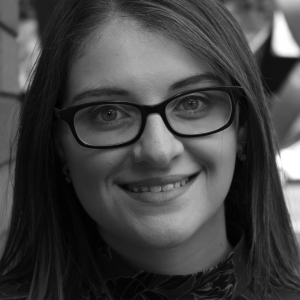 Breanna is starting her fourth season at the Players Guild and is excited to take on her new role as Production Stage Manager for the theatre! Prior to her work here, Breanna earned her Bachelor of Arts degree in Theatre Studies with a concentration of Theatre Production and a minor in Theatre Performance from Kent State University, graduating Summa Cum Laude. She also worked as a theatre technician, stage manager, assistant director, and even performed in a few of the shows during her time at Kent State. While she has worked at a few other theaters in the area, the Guild has become her second home and she could not be happier that she gets to work in a career she is so passionate about. 
FRANKIE CASTROVILLARI
Lighting Designer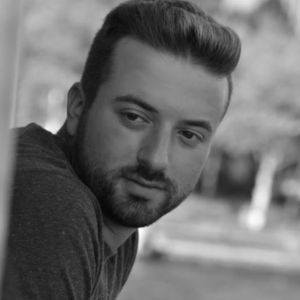 Frankie joined the Players Guild family in the summer of 2019 with Rock of Ages and has been around ever since. In addition to his role as lighting designer here at Players Guild Frankie also serves on the Board of Directors for the Brecksville Theatre. Frankie's work can also be seen at Cassidy Theatre and Magical Theatre Company, to name a few.
BOBBY SEVERNS
Sound Designer/Engineer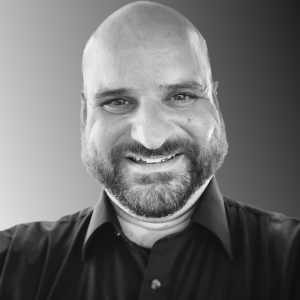 is grateful to be working with such a fine cast and crew while running sound. This is his third venture on the production-side at the Player's Guild, having just recently completed sound design for Stephen King's Misery and Spongebob The Musical. When not at the theater, Bobby is a Senior Corporate Trainer at DRB Tunnel Solutions in Green and runs a wedding and event entertainment company, Pro Party DJ.
CASSIE AKINS
Stage Manager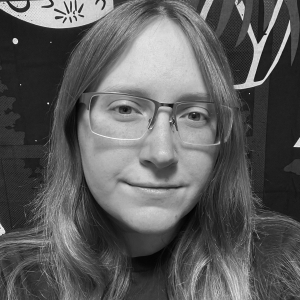 Having worked as a crew member for PGT since 2017, Cassie is super excited to be stage managing her first show here. Huge thank you's to the cast, crew & production team for all your help along the way. We hope you enjoy the show!