JOSHUA ERICHSEN Producing Artistic Director

THE ELEPHANT MAN

by BERNARD POMERANCE

Directed by

CRAIG JOSEPH

Scenic Design
JOSHUA ERICHSEN

Lighting Design

FRANKIE CASTROVILLARI

Costume Design

GEORGE McCARTY II

Costumer

KATE JOSEPH

Managing Director
BETH KNOX

Production Stage Manager
BREANNA ANTONIADES

Set construction/Tech Advisor

CRAIG BETZ

Sound & Projection Design

NICK NONNO
Dialect Coach
CHUCK RICHIE
Original Music Composed by
STEVE PARSONS
Church Model Design & Construction
MJ ALBACETE
Guest Services Manager
TYRA GRISAK
House Managers
TYRA GRISAK, MOLLY MORIARTY, MISSY HAYS
"The Elephant Man" is presented by arrangement with Concord Theatricals on behalf of Samuel French, Inc. www.concordtheatricals.com
Follow Us:
Director's Notes
Craig Joseph
Instead of a regular director's note, here are thoughts from my work with the cast and crew that I hope we've manifested in our production.
THE SEED (precept that unites the events of the play): CONFORMITY
THE THEME (point of view the play expresses): CONFORMITY deforms our spirits, making us grotesque caricatures of ourselves.
SUPER-OBJECTIVE (the theme in progress, an ideal course of action): To live out the fullness of our humanity, and be all we can be
THROUGH-ACTION (the unifying action of the protagonist): To make John Merrick "like one of us" (Treves and others)
COUNTER THROUGH-ACTION (the unifying action running in opposition to protagonist): "This is myself." (Merrick and others)
What is the play about?
It's about the difficulty of defining what "normal" is. And - if it can be defined - is it desirable to pursue the acceptance of others if it means conforming to expectations or behaviors that feel counter to being one's true self?
It's about the conflict between Nature (associated here with authenticity, purity, things flawed but beautiful) and Civilization (associated here with illusion / falsity, corruption / hypocrisy, things beautiful but grotesque). It suggests that human-made indicators of "civilization" - Religion, Medicine, Commerce, Art, Law - actually deform and distort our humanity from being its best.
What universal truths does it demonstrate?
When you place a straight ruler alongside a twisted stick, the nature of each becomes clearer. The presence of a "holy fool" among other people will reveal and expose the deficiencies of their character. "God chose the foolish things of this world to put the wise to shame." Although what happens when the "holy fool" begins to be corrupted by the world? He can no longer exist in it.
The lines are often blurred between doctor and patient, savior and victim, healthy and ill, beautiful and ugly.
Governing Image / Metaphor
Following Treves' speech about the dangers of corsets, there's something here about how the ways we try to cover or "dress up" our natures actually deforms us and makes us grotesque, and that the healthier movement is to strip away falsehood and pretense and to live authentically. Let's explore this both in the layering on and stripping off of Treves', Merrick's and Mrs. Kendal's clothing - and also in the ways that we build up and tear down the world of the play, as Treves' project is succeeding or failing.
Cast
Rosie Bresson
Miss Sandwich/Pinhead/Princess Alexandra
Justin Edenhofer
Lord John/Porter/London Policeman/Pinhead Manager
Shani Ferry
Mrs. Kendal/Belgian Policeman
Michael Glavan *
Frederick Treves
Matthew Heppe
Ross/London Policeman/Bishop How
Natalie Sander Kern
Carr Gomm/Pinhead/Countess
Erin Moore
Nurse Snork/Conductor/Duchess/Pinhead
Henrick Sawczak
John Merrick
* Member of Actors Equity
SETTING
1880s, in and around London's
prestigious Whitechapel Hospital
Scene I HE WILL HAVE 100 GUINEA FEES BEFORE HE'S FORTY
Scene II ART IS NOTHING TO NATURE
Scene III WHO HAS SEEN THE LIKE OF THIS
Scene IV THIS INDECENCY MAY NOT CONTINUE
Scene V POLICE SIDE WITH IMBECILE AGAINST THE CROWD
Scene VI EVEN ON THE NIGER AND CEYLON, NOT THIS
Scene VII THE ENGLISH PUBLIC WILL PAY FOR HIM TO BE LIKE US
Scene VIII MERCY AND JUSTICE ELUDE OUR MINDS AND ACTIONS
Scene IX MOST IMPORTANT ARE WOMEN
Scene X WHEN THE ILLUSION ENDS HE MUST KILL HIMSELF
Scene XI HE DOES IT WITH JUST ONE HAND
Scene XII WHO DOES HE REMIND YOU OF?
Scene XIII ANXIETIES OF THE SWAMP
Scene XIV ART IS PERMITTED BUT NATURE IS FORBIDDEN
Scene XV INGRATITUDE
Scene XVI NO RELIABLE GENERAL ANESTHETIC HAS APPEARED YET
Scene XVII CRUELTY IS AS NOTHING TO KINDNESS
Scene XVIII WE ARE DEALING WITH AN EPIDEMIC
Scene XIX THEY CANNOT MAKE OUT WHAT HE IS SAYING
Scene XX THE WEIGHT OF DREAMS
Scene XXI FINAL REPORT TO THE INVESTORS
-Presented without an intermission-
Creative Team
JOSHUA ERICHSEN
Producing Artistic Director
BETH KNOX
Managing Director
TYRA GRISAK
Guest Services Manager
STEVE PARSONS
Resident Musical Director
BREANNA ANTONIADES
Production Manager/Stage Manager
NICK NONNO
Sound Designer/Board Engineer
FRANKIE CASTROVILLARI
Lighting Designer
Production Team & Front of House
COSTUME TEAM
Kate Joseph
George McCarty
SET CONSTRUCTION
Craig Betz & Family
Michaela Muckelrath
BACKSTAGE
Bill Joseph
FRONT OF HOUSE
Ushers:
The Amiot Family
Diana Collum
Julie Connair
Pat Donald
Sam Dorto
Sandy Feilen
Krista Gibson
Ingrid Green
Barbara & Steve Hostetter
Hannah Jolly
Joe Lamancusa
Mary Jane Phillips
Hannah Roberts
Kathy Rogers
Sandy Rosetta
Jo Roten
Jennifer & Tim Rowles
Joyce Ryan
Nancy Shanklin
Carol Warner
Mary Ann White
Judy Whitman
Jill Williams
Karen Wilson
Laurie Zupp
Special Thanks:
Cleveland Play House
Meet the Company
Rosie Bresson
Miss Sandwich/Pinhead/Princess Alexandra
Rosie is an actor, music director, and musician. She was last seen at the Players Guild in Beauty and the Beast (Ensemble). Their recent credits include The Hello Girls (Grace Banker), A Gentleman's Guide to Love and Murder (Woman 2), Nothing to See Here (Ensemble), Cabaret (Emcee), and music directing Elf, Catch Me If You Can, and Shrek. Rosie also works as a teaching artist for Students Motivated by the Arts, a community arts school in Youngstown. Thank you to everyone involved in this production!
Justin Edenhofer
Lord John/Porter/London Policeman/Pinhead Manager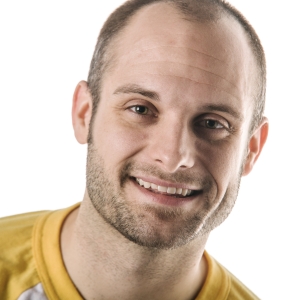 Justin is grateful to have been invited to create with this exceptional group of humans. Justin is an actor, improviser, musician, Trainer, and Casting Director. He can be seen performing regularly with the sensensational murder mystery company: Get Away With Murder, Inc. Justin was last seen at the Players Guild as Charles Dickens in their inaugural reiteration of A Christmas Carol and Bert in Mary Poppins. Favorite Credits include: Bus Stop (Bo Decker), Picnic (Hal Carter), Jesus Christ Superstar (Simon Zealotes), Titanic (Jim Ferrell), A Christmas Carol: The New Musical (Fred / Young Ebenezer). Justin is a member of the Artistic Collective: The Greenhouse.
Shani Ferry
Mrs. Kendal/Belgian Policeman
is excited to perform at the Players Guild again for the first time in more than 20 years. She most recently appeared in Stow Player's The Great American Trailer Park Musical playing the role of Jeannie. She also appeared in several productions at Western Reserve Playhouse playing the following roles: Vivian Bearing in Wit, Ruth in Blithe Spirit and Emma in Emma. Other NE Ohio performances include Shakespeare at the Castle's Twelfth Night (Olivia) and Much Ado About Nothing (Beatrice). Shani was a 12-year company member at Actors' Summit where she appeared in several productions including Talley's Folly, Romantic Fools, A Grand Night for Singing, Last Train to Nibroc, and Quilters. Shani is a member of The Greenhouse, a collaborative group of artists.
Michael Glavan *
Frederick Treves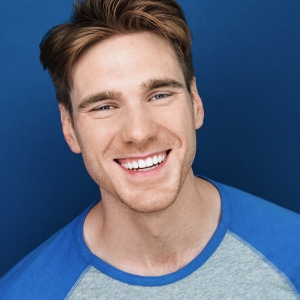 Players Guild debut! Michael is an actor, director, and teaching artist. NE Ohio: Blank Canvas (American Psycho), Porthouse (Little Shop, Damn Yankees), Dobama (Airness), Rubber City, NWT, Weathervane. NYC: Three Sisters, American Hero, Ethel, Ultimate Man!, and a handful of short plays composed and performed at The Tank NYC. Directing: Joey and Ron (NYC), Richard III (Milwaukee), Macbeth: Two Truths (NYC), Marilyn Bianchi Kid's Playwriting Fest (Dobama), She Kills Monster (Laurel School), and Misery coming to Players Guild later this season in the black box. He is also a proud member of the actors' studio collective, The Green House. *Member of Actors Equity
Matthew Heppe
Ross/London Policeman/Bishop How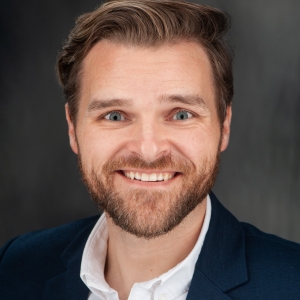 is excited to be a : member of this dynamic cast! Most recently at the Players Guild, he was seen on stage in A Christmas Carol (Bob Cratchit) and behind the scenes as the Director of Ghost the Musical. Last year he was also seen in The Hello Girls (Cpt. Riser) with Carnation City Players and in Hamlet (Guildenstern) with Shakespeare at the Castle in Alliance. When he is not spending his evenings in a dusty theatre, you can find him working in the Admissions Office at KSU's Kent Campus or completing a project for his home in Randolph.
Natalie Sander Kern
Carr Gomm/Pinhead/Countess
Natalie has most recently been seen in Our Country's Good, and previously in Molly Sweeney, with Seat of the Pants. Other credits include Les Liaisons Dangereuse (Weathervane Playhouse, Akron), Same Time, Next Year and Handle With Care (Actors Summit, Akron); Macbeth, Romeo and Juliet, Taming and the Shrew, and Midsummer Nights Dream (Shakespeare at the Castle, Alliance); Twelfth Night, Much Ado About Nothing (Pensacola Shakespeare Theatre); Trepidation Nation, Mad Forest, Dracula (Actors Theatre of Louisville); Mysteries: Part 1 and 2 and Human Interest Story (Son of Semele Ensemble, Los Angeles); Hamlet (Kingsmen Shakespeare, Los Angeles). Natalie is also an active member of the Greenhouse Theatre Ensemble, a cohort of Ohio-based theatre makers who come together regularly to encourage and provoke one another's evolution as humans, artists, collaborators, and citizens.
Erin Moore
Nurse Snork/Conductor/Duchess/Pinhead
is excited to be part of such a talented ensemble and to be making her Players Guild debut! She is a 2012 graduate of Malone University. Previous post-grad credits include: Hermia (A Midsummer Night's Dream), Myrtle Mae Simmons (Harvey), Elle May (The Beverly Hillbillies), Adriana (The Comedy of Errors), Vera (And Then There Were None), Ghost of Christmas Past (A Christmas Carol), Puck (A Midsummer Night's Dream), Nina (Vanya and Sonia and Masha and Spike), Louise (Murder on the Nile), Edith (Blithe Spirit), Mary Skinner (Life With Father), Amy (Charley's Aunt), Jean (August: Osage County), as well as various staged readings and virtual performances. Many thanks to her family and friends, as well as everyone involved in this production! Love to fiancé, Alex, and dog, Peewee.
Henrick Sawczak
John Merrick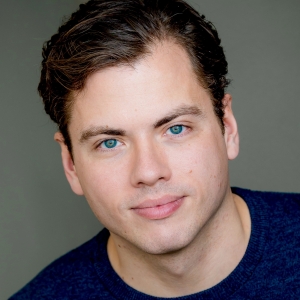 is honored to be part of the Players Guild Theatre once again. Last Christmas, he returned to the stage in a dream role as Jacob Marley in A Christmas Carol. Originally from Cleveland, OH, Henrick studied chemical engineering at The Ohio State University and craft in New York City for stage and film. "I would like to thank director Craig Joseph for casting me in this fascinating life of a kind soul. Studying his story and witnessing just how advanced medical science has come. Also, to my wonderful family and friends, thank you for your never ending support." www.henricksawczak.com
CRAIG JOSEPH
Director
is pleased to return to Players Guild Theatre after several years away. Previous directing credits here include Doubt, Steel Magnolias, Hairspray, and Legally Blonde, and favorite acting roles include Charles Guiteau in Assassins and Lord Farquad in Shrek, the Musical. He also maintains a freelance acting and directing career around the Midwest with credits at Dobama Theatre, Karamu House, Ensemble Theatre, Resonance Works, and Writers Theatre, among others. By day, Craig is the Interim Literary Director at Cleveland Play House and the Founder and Artistic Director of Seat of the Pants Productions (www.seatofthepants.org). He's also a proud member of a cohort of theatre artists called The Greenhouse, and a certified teacher of the Michael Chekhov Acting Technique. Thanks to his friends and family for their support, to the cast and production team for their unwavering hard work, and to all of you for supporting live theatre.
JOSHUA ERICHSEN
Producing Artistic Director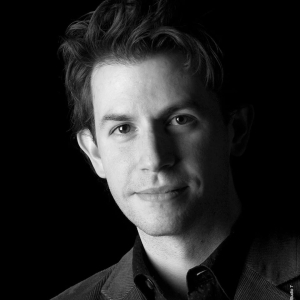 Father of two amazing daughters, the oldest studying architecture, the youngest on her way to taking over his job. Husband to his dream girl wife for twenty years - they met at the PGT! Sibling to a brother and a sister, and son to parents, who, lucky for him, chose to take their children to live theatre and expose them to this amazing world of storytelling. Blessed beyond measure to have this amazing job and to be able to call the Players Guild Theatre his home for twenty-three years! During that time he has had the privilege of producing, directing and designing countless productions.  Favorite credits include, Players Guild: Titanic, Next To Normal, Jesus Christ Superstar, Memphis, Ragtime, Hunchback…, Assassins, Cabaret, Les Miserables, A Christmas Carol ('04-present), The Full Monty, A Few Good Men, 1776 and Jekyll & Hyde.  Ohio Shakespeare Festival: Much Ado About Nothing, A Midsummer Nights Dream, Twelfth Night, The Comedy of Errors, and The Tempest.  Other credits include: Romeo and Juliet (Magical Theatre Co), Joseph… Dreamcoat (Natl. Tour), and served as producer for An Evening with George Takei, starring Mr. Takei.  Additionally, Josh is a magician/illusionist who created his own show. Josh is a graduate of Kent State University, and is a recipient of the Spotlight Award for Outstanding Contributions to Theatre. Love to my family and my beautiful wife and daughters for their unconditional love and never-ending support!
BETH KNOX
Managing Director
Beth is in her tenth season at the Players Guild Theatre.  She earned her degree in Business Management and Marketing from the Ohio State University.  Beth spent the majority of her career in management in the cosmetic and fashion industry in the Cleveland, Pittsburgh, and NYC markets for brands including Ralph Lauren, Oscar de la Renta, Yves St. Laurent, Paloma Picasso, and Giorgio Armani.  Her background also includes grant writing, event planning, and fundraising. Beth is a co-founder, Executive Producer, and playwright for Red Fig Productions.
TYRA GRISAK
Guest Services Manager
Tyra is absolutely thrilled to be a part of this exciting season!  This is Tyra's seventh season with the Players Guild Theatre.  With a career in the Cosmetics Industry as a special event manager, make-up artist, and account coordinator, Tyra couldn't be prouder to be a part of the Players Guild Theatre staff as Guest Services Manager. The arts and dance have always been a passion of hers, and it is her sincere pleasure getting to know the numerous talented performers in our community, and the incredible Volunteers that give a hand towards the theatre's success.
STEVE PARSONS
Resident Musical Director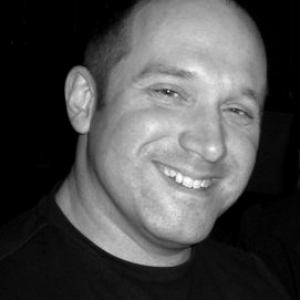 Steve is the Resident Musical Director at the Players Guild of Canton, having served in the same capacity at Carousel Dinner Theatre from 2004-2009, where his work received the 2006 Cleveland area Times Newspapers "Outstanding Musical Direction" award. Other credits include The Riverside Theatre in Vero Beach, Florida, The Ohio Shakespeare Company, Carnation City Players, and the Pittsburgh Civic Light Opera. Additionally, he provided new arrangements for Dean Pitchford's official revised version of FOOTLOOSE, created new versions of the NUNSENSE scores for creator Dan Goggin, wrote original music and fight song arrangements for the hit video game COLLEGE SLAM, and performed in the "Tickestra" for the FOX animated television series THE TICK. Steve was also the arranger for the Grateful Dead musical CUMBERLAND BLUES, which was presented at the New York Musical Theatre Festival, and orchestrated the regional musical IT'S A WONDERFUL LIFE. An active composer, Steve has a Master's degree in composition and numerous published symphonic pieces and choral works. His original musical version of A CHRISTMAS CAROL is published by Steele Spring Stage Rights, and has received an NYC Off-Off Broadway production, a fully staged production in Ho Chi Minh City, Vietnam, numerous regional theatre performances across the United States, and is presented annually at The Players Guild. Steve arranged and orchestrated the hit LA musical LIFE COULD BE A DREAM and is a consultant and contributor to Defying Gravity, the biography of legendary songwriter Stephen Schwartz. He presently serves as an adjunct faculty member at Kent State University – Stark Campus in the areas of Musicology, Piano, Ensemble Direction and Conducting, and is a proud member of ASCAP and The Dramatists Guild of America.
BREANNA ANTONIADES
Production Manager/Stage Manager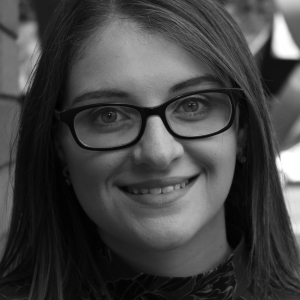 Breanna is starting her fourth season at the Players Guild and is excited to take on her new role as Production Stage Manager for the theatre! Prior to her work here, Breanna earned her Bachelor of Arts degree in Theatre Studies with a concentration of Theatre Production and a minor in Theatre Performance from Kent State University, graduating Summa Cum Laude. She also worked as a theatre technician, stage manager, assistant director, and even performed in a few of the shows during her time at Kent State. While she has worked at a few other theaters in the area, the Guild has become her second home and she could not be happier that she gets to work in a career she is so passionate about. 
NICK NONNO
Sound Designer/Board Engineer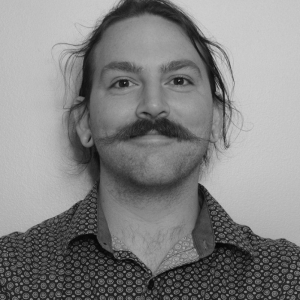 Nick is a musician and visual artist from Canton Ohio. He is a graduate of Kent State University with a Bachelor of Science in Audio Recording. He plays bass for multiple local theatres as well as original bands. He is the owner & artist at Comet Wanderer Studios, a collaborative multimedia outlet that specializes in projection mapping, installation art, and sound design.
FRANKIE CASTROVILLARI
Lighting Designer
Frankie joined the Players Guild family in the summer of 2019 with Rock of Ages and has been around ever since. By day Frankie works at Vincent Lighting Systems as a Project Manager and by night he is a lighting and set designer in the Cleveland/Akron area. In addition to his role as lighting designer here at Players Guild Frankie also serves on the Board of Directors for the Brecksville Theatre. Frankie's work can also be seen at Cassidy Theatre, Magical Theatre Company, and Western Reserve Playhouse, to name a few.