COSUMNES RIVER COLLEGE

DEPARTMENT OF THEATRE & DANCE

presents

---

The 25th Annual Putnam County Spelling Bee

Music & Lyrics by
William Finn

Book by

Rachel Sheinkin

Conceived by

Rebecca Feldman

Additional Material by

Jay Reiss

Originally Directed on Broadway by James Lapine

Originally Produced on Broadway by David Stone, James L. Nederlander, Barbara Whitman, Patrick Catullo, Barrington Stage Company, Second Stage Theatre

---

DECEMBER 2-11, 2022 @ the BLACK BOX THEATRE

Performance Length: 90 minutes plus one 15-minute intermission

---

Featuring

ABYEE HEMSWORTH

BRIANNA BROCK

DOMINIC KAI PALMER

ESTEBAN MOCTEZUMA

JIANNA EUGENIO

JOUELLE KIMURA

KYLIE LANG

LAURA CROSIER

MAU SOTELLO

ROMAN STEWART

SARAH REEDS

TEJON RAIFORD-HAYGOOD

Scenic Design

Costume Design

Lighting, Sound & Projection Design

SCOTT GILBERT

AUDREY WALKER

CARY BABKA

Production Stage Manager

Choreography by

Musical Direction by

ASHLEY PENNEY

JOAN TIERNEY

KAY HIGHT

Directed by

RYAN PEREZ ADAME

---

Based upon "C-R-E-P-U-S-C-U-L-E", an original play by The Farm

The Barrington Stage Company workshop of THE 25TH ANNUAL PUTNAM COUNTY SPELLING BEE was originally co-directed by Michael Barakiva and Rebecca Feldman.

THE 25th ANNUAL PUTNAM COUNTY SPELLING BEE
is presented through special arrangement with Music Theatre International (MTI).
All authorized performance materials are also supplied by MTI.
www.mtishows.com
Follow Us:
DIRECTOR'S NOTES
Standardizing spellings and pronounciations for American English was the impetus for Noah Webster's 1806 work A Compendious Dictionary of the English Language, which would become the basis for the Merriam-Webster dictionary. The first spelling competitions ("Spelling Matches") were used as opportunities to sell dictionaries. Trying to standardize the English language was, to people like Webster, an important step in creating a cohesive national identity to the geographically massive United States; later in the 19th century, the same would be done to standardize time keeping, in part for the sake of the new continental railroad system to run predictably on time. These efforts bled into other places too, including in actor training with the invented "Mid-Atlantic" dialect (Katherine Hepburn being a prime example) that sought to delineate "good speech" for the stage.
Standardization for the sake of collective identity often belies something darker: oppression and erasure. Control of language has long been a tool of oppression used against specific communities. Often in service of the forced assimilation of immigrants, control of language was weaponized by colonial powers all over the world, and one need not look further than our own California missions wherein Native Americans were generally prohibited from speaking their native languages while being forcibly converted to Christianity and often enslaved.
Language reflects and gives voice to culture. There are terms and expressions in other languages that have no translation, or which are more succinct than our English language counterparts. Look up the Yiddish word "mensch" for an example. Limiting language limits expression and creativity. It limits understanding. And because language itself is a qualification for the majestic and the sublime alike, limiting our limitations isn't just an academic matter: it places unnecessary boundaries on our spiritual beings. We have collectively lost stories and lessons from cultures with predominantly oral histories whose languages have been decimated. Do we believe that we could not benefit today from those stories of survival, of life, of creation, of what it means to be human? Of how to live together peaceably?
I love THE 25TH ANNUAL PUTNAM COUNTY SPELLING BEE because it celebrates language, it celebrates the moment of ideation, of thought, of creation. Whether the words are our spellers' friends or nemeses, their salvation or betrayers, we can understand that those words stand in for so much more: their loves, hopes, insecurities, delights, and fears. At a time in our culture in which language is not only being weaponized through anonymity, but employed to belittle, and proffer thoughtless opinions, unmoored from reality, perhaps we need this reminder: all language is a qualification, an attempt to describe the indescribable mysteries that transcend the smallness of the world we pen ourselves into.
-RYAN PEREZ ADAME

Song List
ACT ONE
"The 25th Annual Putnam County Spelling Bee"
"Rona's Favorite Moment #1"
"The Rules"
"My Friend The Dictionary"
"Pandemonium"
"I'm Not That Smart"
"Magic Foot"
"Pandemonium (Reprise)"
"Rona's Favorite Moment #2"
"The Prayer Of The Comfort Counselor"
ACT TWO
"Chip's Lament"
"Woe Is Me"
"Spelling Montage"
"I'm Not That Smart (Reprise)"
"I Speak Six Languages"
"The 'I Love You' Song"
"Woe Is Me (Reprise)"
"Rona's Favorite Moment #3"
"Second"
"The Champion"
"Finale"
Cast
Abyee Hemsworth
Logainne Schwartzandgrubenierre
Brianna Brock
Leaf Coneybear
Dominic Kai Palmer
Chip Tolentino
Esteban Moctezuma
Mitch Mahoney
Jianna Eugenio
Rona Lisa Perretti
Jouelle Kimura
Marcy Park
Roman Stewart
William Barfée
Sarah Reeds
Olive Ostrovsky
Tejon Raiford-Haygood
Douglas Panch
Creative Team
Ryan Perez Adame
Director; Box Office & House Manager
Kay Hight
Music Director & Conductor
Joan Tierney
Choreographer
Audrey Walker
Costume Designer
Scott Gilbert
Scenic Designer
Cary Babka
Lighting, Sound & Projection Designer
Ashley Penney
Production Stage Manager
Slater Saylor
Assistant & Deck Stage Manager
Tricia Tecson
Assistant Scenic and Props Designer
Martin Flynn
Technical Director
David Fulk
Theatre Technician
Colin Chan
Running Crew & Sound Operations
James Downs
Set Construction, Running Crew & Sound Operations
Victoria Truesdale
Running Crew & Sound Operations
William Finn
Composer & Lyricist
Rebecca Feldman
Show Conceiver
The Farm
Original Concept
Meet the Company
Abyee Hemsworth
Logainne Schwartzandgrubenierre
Abyee is very excited to be in her second show at CRC. She last played Junie B. Jones in JUNIE B. JONES: JINGLE BELLS, BATMAN SMELLS (P.S. SO DOES MAY). She also plays the piano, danced competitively for many years and has sung since she was little. This is Abyee's first musical and she is very excited to be a part of it!
Brianna Brock
Leaf Coneybear
Vocalist Brianna Brock native to California, has been engulfed in music since a child. Brianna began expanding to jazz music as a vocalist, performing professionally with the Sac Swing Collective. More recently, creating her own outlet for jazz music with her band The Interlude. Brianna is currently transferring to complete a bachelor's degree in music. She has been contributing to Cosumnes River College's music program as a cellist and vocalist. She has been awarded four musical scholarships, which are the Mike Daly Music Award (2022), The Midge & Kenneth Waddell Aspiring Vocalist Award (2022), The Nina Simone Music in Action Scholarship Award (2022) and lastly has gained recognition placing third from the Sacramento Master Singers (2022). She is expanding her musical background and working with building a repertoire in Classical music and jazz for both vocal and orchestral performance.
Dominic Kai Palmer
Chip Tolentino
Dominic is a returning performer for CRC and in their sophomore year of college. Dominic has been in numerous stage productions here at CRC ranging from content such as A COMEDY OF ERRORS to SONNETS FOR AN OLD CENTURY (which was performed this last October). However THE 25TH ANNUAL PUTNAM COUNTY SPELLING BEE is only Dominic's second musical! They are elated for this new experience to occur here at CRC with all who come to watch.
Esteban Moctezuma
Mitch Mahoney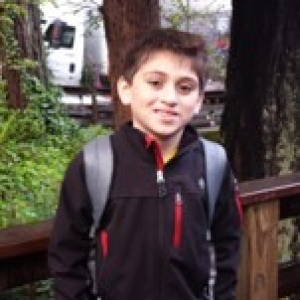 Este is honored to be part of each show here at CRC. He started doing a show back in high school during his junior year called LAFAYETTE NO. 1 in a tribute to a loss of a student. Also in CRC, he starred in 2 shows which is In LOVE & WARCRAFT (Raul), and SONNETS FOR AN OLD CENTURY (John Ortiz, Geno Silva). Este is also a theatre designer and creative artist in which he can create projects and props for shows which is his first time doing it this year. This play would be his third show as a second year student at CRC and he would plan to do most of them as he transfers to Sac State.
Jianna Eugenio
Rona Lisa Perretti
Jianna is excited to be making her first musical theatre debut! She is grateful to be a part of this heartfelt show, and is thrilled to work alongside a dedicated cast with exuberating talent and passion. A graduate from Sacramento State University with a BA in Communications, Jianna is currently a music major studying voice at CRC. Jianna previously appeared in the PBS program CELEBRATION OF MUSIC. She would like to express her thanks and appreciation to her family and friends for all their love and support as she pursues her passion for the arts.
Jouelle Kimura
Marcy Park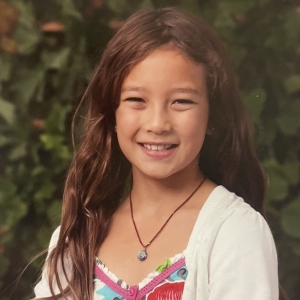 Jouelle is delighted to be at CRC's Black Box theatre. This is her first musical and she is enjoying every part of the process. Jouelle is currently majoring in the music program here at CRC with a focus on vocal performance. She is a multidisciplinary artist. You may find her anywhere from acting, writing, and producing to training animals, painting, and stunt training. Credits: TECHNICOLOR (Sakura Jones), TRAPPED (Remmy), TALENTED REVOKED (Jessica), NECESSARY EVIL (Bernedette), BASIC (Jamie Thorstad), MICKEY'S TREE (Cross Country Girl).
Kylie Lang
Swing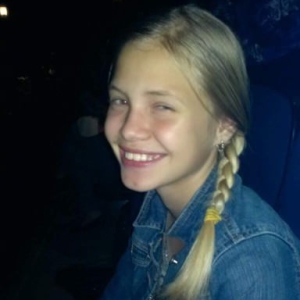 Kylie Lang is an actress who is currently studying psychology at Cosumnes River College and Administration of Justice at Sacramento City College. She is an alumni of Cosumnes Oaks High School where she worked on several productions, most notably as Lilly/Lilith in SHE KILLS MONSTERS and the Captain of the guard in SHREK: THE MUSICAL. She has a passion for performing and has been doing so from a very young age playing Ebenezer Scrooge in A CHRISTMAS CAROL in middle school, and other small productions in elementary school. She hopes to continue this passion in her professional life and maybe study acting abroad in England. She is overjoyed to be a part of this experience with such phenomenal people in such a phenomenal production.
Laura Crosier
Swing
Laura Crosier has been acting singing and dancing since she was as young as Logainne. Through community theater she learned her love of everlasting childhood and continually develops her craft. She has been a lost boy in PETER PAN, Feste in Shakespeare's TWELFTH NIGHT, and Cinderella in Roger's and Hammerstein's CINDERELLA. She loves Improv and was on the On the Spot team in high school. Laura is a music major and a singer-songwriter, and has an album that is coming out in 2023, titled, OVERTHINKING.
Mau Sotello
Swing
Mau is just a fellow who's innately indecisive, at least when it comes to settling on what his future aspirations should be. Although he can be a little spontaneous and compulsive at times, he is certainly quite fond of the experiences he's had as a cast member of JUNIE B. JONES: JINGLE BELLS, BATMAN SMELLS (P.S. SO DOES MAY) and SONNETS FOR AN OLD CENTURY. His coping mechanisms would include but are not limited to his Yamaha F335 and whatever dystopian novel he is currently reading at the moment. Although he has the tendency to dissociate from society, he has nothing but the utmost respect for those who are willing to put up with his antics.
Roman Stewart
William Barfée
Roman was born on December 15, 1992, he is still in present in the year 2022. Roman is so excited to be back at Cosumnes River College in THE 25TH ANNUAL PUTNAM COUNTY SPELLING BEE. He transferred back to Cosumnes River College from a HBCU in Alabama to complete his goals as a music performance major, and to reach his goal of becoming a Broadway performer.
Sarah Reeds
Olive Ostrovsky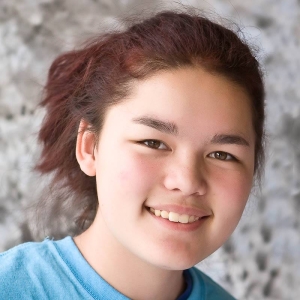 Sarah is so excited to be in Putnam County again! She was last seen on the CRC stage in CHICAGO as Go-To-Hell Kitty in 2017. Since then she's continued to pursue acting through educational and professional opportunities. Favorite roles include Hope in URINETOWN, Kira in XANADU, and Sherrie in ROCK OF AGES. Thanks to her family and teachers who continue to be the best supporters ever. Enjoy the show!
Tejon Raiford-Haygood
Douglas Panch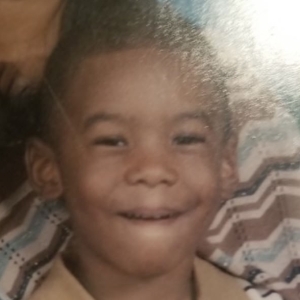 Tejon - known as TJ to his peers - is enthralled to be performing in his first show THE 25TH ANNUAL PUTNAM COUNTY SPELLING BEE. TJ attended Laguna Creek High school, graduating in 2021, and now attends Consumes River College. His hobbies include sports such as: baseball, basketball, and track & field, in addition to theater. He enjoys long walks on the beach and playing video games. TJ is pursuing a degree in Electrical Engineering with a minor in Theatre Arts.
Ryan Perez Adame
Director; Box Office & House Manager
Ryan is thrilled to join the CRC community, having grown up and gone to school in Elk Grove/South Sacramento. He is an actor, director, singer, and visual artist who has taught and performed in schools and theaters in L.A. and Sacramento for more than 20 years. Theater credits include: DURANGO 66 with Teatro Línea de Sombra at REDCAT, DAVID LANG: CROWD OUT at Disney Concert Hall, ANTIGONE (Kreon), HEDDA GABLER (Brack), and THE CONFERENCE OF THE BIRDS at B Street Theatre (Sparrow). Musical theater credits include: THE FANTASTICKS (El Gallo), OKLAHOMA! (Ali Hakim), THE DROWSY CHAPERONE (Aldolpho), THE MUSIC MAN (Harold Hill), and THE PRODUCERS (Roger DeBris). TV: THE MELS. Directorial credits include: the original work CASUALTIES OF WAR (Hollywood Fringe Festival), CHICAGO, YOUNG FRANKENSTEIN, THE ADDAMS FAMILY, NUNSENSE, and THE DROWSY CHAPERONE. Ryan is the co-founder of "The Pinkys", an all-BIPOC performance collective whose first work WITNESS THE YELLOW PERIL premiered at the Son of Semele Festival in L.A. and was selected for the Edmonton Fringe Festival in Canada; they are currently developing a performance piece exploring folk narratives and the January 6th Insurrection with Theatre Emory/Emory University in Atlanta. Ryan's first career was in politics and public policy, including working in the State Capitol on LGBTQ+ and health policy issues. He earned his BA in Political Science from U.C. Davis, Master of Public Administration from U.S.C., and his Master of Fine Arts in Performance from CalArts. Ryan currently teaches acting at Musical Mayhem Productions in Elk Grove and here at CRC, and is a proud member of Actors' Equity and SAG/AFTRA.
Kay Hight
Music Director & Conductor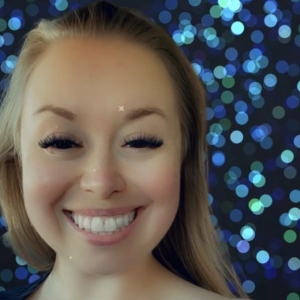 Recently retired as the Assistant Artistic Director for the Sacramento Gay Men's Chorus, she has spent the last decade working with people from all walks of life and is committed to making the world a better place using the talents and skills she has accumulated throughout her career. Kay is an accomplished pianist, and has worked as a Music Director for choirs, recording artists, and live orchestras all over the West Coast. After attending the American Musical and Dramatics Academy on scholarship with a specialization in Musical Theatre Performance, she returned to her native Northern California roots to help grow the artistic community in the Sacramento region and be closer to her family. In addition to her nine seasons with SGMC as the AAD and Principal Accompanist, Kay also performs with various groups across the region and has thrice been awarded a SARTA Elly Award for her work in local theatre programs.
Joan Tierney
Choreographer
Dance has been a major part of Joan's life from taking ballet lessons at a young age to performing as a dancer and choreographer in her college years at U.C. Davis. Since 2011, she has been an adjunct professor at CRC teaching dance, yoga, mat Pilates, and dance history. Joan has choreographed many CRC dance performances and musical productions, including CHICAGO, AVENUE Q, and most recently, DEAR EDWINA on Zoom. Joan would like to thank Ryan, the production crew, and the actors for this great experience.
Audrey Walker
Costume Designer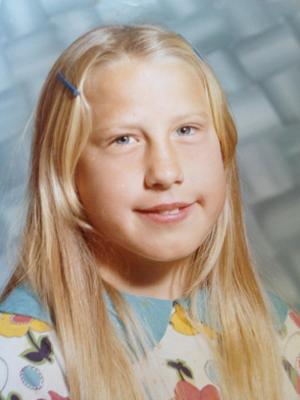 Originally from the Bay Area, Audrey Walker. earned her B.A in Theatre Arts at San Jose State. Audrey has worked professionally for over forty years. Before coming to Sacramento, Audrey worked as an Adjunct Faculty at Ohlone College, teaching hair/make-up, costume construction and design. At Ohlone she designed: MUCH ADO ABOUT NOTHING, SWEET CHARITY, A FUNNY THING HAPPENED ON THE WAY TO THE FORUM, and has earned an honorary Design Award at the Kennedy Center for Time Machine/ Love of the Elio. For the past eleven years, Audrey has worked at Sacramento State University as their Shop Manager and designer. For CSUS she has designed: ROCKY, WORKING, SWEAT, ROMEO & JULIET, SHE KILLS MONSTERS, LES BLANCS, FOR COLORED GIRLS WHO HAVE CONSIDERED SUICIDE WHEN RAINBOW IS ENUF, DARKSIDE, CABARET, GUYS & DOLLS, BROADWAY CHRISTMAS, ZOOT SUIT (where Audrey earned three more Kennedy Design Awards), BROADWAY CHRISTMAS, and HAMLET. Audrey is a new Adjunct Professor at Cosumnes River College (CRC) and has designed ROMEO & JULIET and SERVANT OF TWO MASTERS. Audrey is glad to be back and design THE 25TH ANNUAL PUTNAM COUNTY SPELLING BEE.
Scott Gilbert
Scenic Designer
Scott is a director, actor, and designer who has taught at CRC for over 10 years. For CRC, he directed THE COMEDY OF ERRORS, THE LIAR, and SIDE MAN, and his design work includes the set for ARMS AND THE MAN and costumes for A MIDSUMMER NIGHT'S DREAM. Previously, Scott was the Producing Director of The Foothill Theatre Company in Nevada City. He directed many productions there and for the Lake Tahoe and Sierra Shakespeare Festivals, including HAMLET, THE TAMING OF THE SHREW, OTHELLO, NOISES OFF, and A CHRISTMAS STORY. Around the country, he has directed, designed, or choreographed fights for literally hundreds of productions. In this region, he has worked with Sierra Rep, Capital Stage, The B Street Theatre, and Sierra Stages. As an actor, he originated the role of Trout Shue in Zona at the Greenbrier Valley Theatre, and helped create the original production of LONG SHADOW at FTC. For ten years, he was on the theatre faculty at Louisiana Tech University, and is a member of the Society of American Fight Directors and Actor's Equity.
Cary Babka
Lighting, Sound & Projection Designer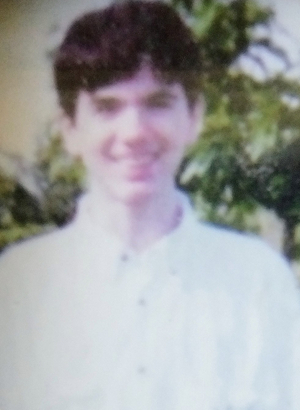 Cary made his stage debut in 1st grade, playing the Wizard in THE WIZARD OF OZ behind a cardboard palace wall. He's still interested in wizardry, but now it tends to run on A/C current or RF mic packs…. He is an adjunct at CRC, where he teaches theatre and film, while designing and occasionally still busting out the top hat and handlebar moustache to act in shows around the Sacramento area. He's very happy to be a little part of the first performances from some of this wonderful cast, and to be working with Ryan and the rest of the gang!
Ashley Penney
Production Stage Manager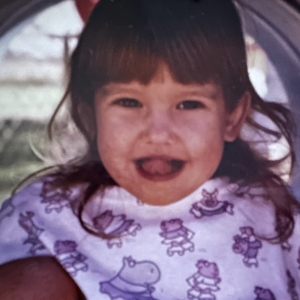 Ashley is an EGUSD graduate from Sheldon Theaterworks in '03. She has a BA in Theater and Social Justice from USF and a minor in Dance. She studied with Augusto Boal in 2007 and 2008. She has a Master's in Education and has been an educator for 12 years. She has taught in five different countries and traveled to 83 different countries. She currently is the theater director at Elizabeth Pinkerton Middle School. She also moonlights at the CRC Theater Program and works professionally as a director and stage manager. She is the mother to Reggie (4) and Liam (9 months). Behind every great theater director is an amazing spouse, thank you Ian Penney for being my biggest supporter. She is the biggest theater nerd and feels honored and grateful to Martin Flynn, Ryan Adame, and the whole cast for their great work.
Slater Saylor
Assistant & Deck Stage Manager
Slater is in his second year at CRC. He has been studying theatre since he was 12, and has been in about 8 Shows over the course of his acting career. His favorite roles have been George in OUR TOWN, and Antipholus in COMEDY OF ERRORS. When he's not in the theatre (which is rare) he enjoys listening to music, walking, and spending way too much money on books. His career goals are to be a teacher and one day get a Master of Fine Arts degree.
Tricia Tecson
Assistant Scenic and Props Designer
Tricia Tecson is excited to be a part of this production of THE 25TH ANNUAL PUTNAM COUNTY SPELLING BEE at Cosumnes River College. Having graduated with a Master's in Architecture from the University of British Columbia, she is ecstatic to be returning to the theater arts. Tricia has previously worked with Capital Stage, Teatro Nagua, and Sacramento's Broadway at Music Circus. She was also the Production Designer for the short film, THE CAST OF AMONTILLADO at the 2013 Sacramento Film and Musical. Tricia would like to thank Martin Flynn and Scott Gilbert for their mentorship and guidance which has been immeasurable.
Martin Flynn
Technical Director
David Fulk
Theatre Technician
Colin Chan
Running Crew & Sound Operations
James Downs
Set Construction, Running Crew & Sound Operations
Victoria Truesdale
Running Crew & Sound Operations
William Finn
Composer & Lyricist
Mr. Finn is the writer and composer of FALSETTOS, for which he received two Tony Awards, Best Book of a Musical (with James Lapine) and Best Original Score. He has also written and composed IN TROUSERS, MARCH OF THE FALSETTOS and FALSETTOLAND (Outer Critics Circle Award for Best Musical, two Los Angeles Drama Critic's Awards, two Drama Desk Awards, the Lucille Lortel Award, and Guggenheim Fellowship in Musical Composition). Mr. Finn wrote the lyrics to Graciela Daniele's TANGO APASIONADO (music by the great Astor Piazzolla) and, with Michael Starobin, the music to Lapine's version of THE WINTER'S TALE. His musical, ROMANCE IN HARD TIMES, was presented at the Public Theater. Recently, he wrote PAINTING YOU FOR LOVE'S FIRE, a piece commissioned and performed bye the Acting Company, based on Shakepeare's sonnets. For television, Mr. Finn provided the music and lyrics for the Ace Award-winning HBO cartoon IRA SLEEPS OVER, TOM THUMB AND THUMBELINA, POKEY LITTLE PUPPY'S FIRST CHRISTMAS, and, with Ellen Fitzhugh, two BRAVE LITTLE TOASTER cartoons. Mr. Finn has written for Vogue, Harper's Bazaar, and The New Yorker. A graduate of Williams College where he was awarded the Hutchinson Fellowship for Musical Composition, Finn now teaches a weekly master class at the NYU Tisch Graduate Program in Musical Theatre Writing. His most recent projects include ELEGIES, A SONG CYCLE (Lincoln Center) and THE 25TH ANNUAL PUTNAM COUNTY SPELLING BEE which ran on Broadway and has been produced nationally and internationally, as well.
Rachel Sheinkin
Book
Broadway: THE 25TH ANNUAL PUTNAM COUNTY SPELLING BEE (Tony, Drama Desk awards); Off Broadway: STRIKING 12 (Lucille Lortel nomination), Off-Off: SERENADE. Regional: Guthrie, LITTLE HOUSE ON THE PRAIRIE; Center Theater Group, SLEEPING BEAUTY WAKES (Los Angeles Ovation Award); London: BLOOD DRIVE. Residencies, fellowships, commissions include: Eugene O'Neill National Theater Center, Baryshnikov Dance Foundation, MacDowell Colony, Manhattan Theatre Club, Deaf West, McCarter Theatre, Playwrights Horizons. Rachel is a volunteer mentor for TDF's Open Doors program, a visiting instructor at Yale School of Drama, and adjunct faculty member of NYU's Graduate Musical Theater Writing Program.
Rebecca Feldman
Show Conceiver
Rebecca Feldman is the conceiver of THE 25TH ANNUAL PUTNAM COUNTY SPELLING BEE for which she won a Lucille Lortel Award, Drama Desk and Tony Nomination for Best Musical. She directed its world premiere at Barrington Stage Company in the summer of 2004. Rebecca is Associate Producer on TRANSPARENT, the MUSICAL FINALE and served as Staff Writer on the finale as well. She is currently developing an episodic drama with Big Kid Pictures, called LA COYOTE, which has been selected to the WeForShe's 2019 Writeher List. She is an alumna of the Lincoln Center Director's Lab as well as the AFI Directing Workshop for Women where she won the Jean Firstenburg Award for Best Short. Her short films include, MY FIRST TIME DRIVING (AFI Jean Firstenburg Award, Best Short at Lake Arrowhead Film Fest, Best of Shorts at Outfest), A/V CLUB (TV Pilot, NYTVF), UBER ALICE (Woodstock Film Fest), DEAD CAT (Producer, Tribeca Film Fest) and IRVING (Official Selection Rhode Island Film Fest, Official Selection USA Film Fest, Ft. Lauderdale Film Fest, Atlanta Jewish Film Fest).
The Farm
Original Concept
The Farm was founded in 2000 by Rebecca Feldman, Artistic Director. It is a collective of writers and performers, including Jay Reiss, Dan Fogler, and Sarah Saltzberg. The Farm's interest is in the role of improvisation in creating new work for the theatre. The Farm initially designates a two-week intensive period in which to discover, develop, and rehearse a play from the impulses borne mainly out of the pressure of a deadline. Previous projects include SUPER (at Atlantic Theatre Studios), WHY I HATE FLORIDA (workshop at White Wave in DUMBO) and C-R-E-P-U-S-C-U-L-E (at the Present Company Theatorium in October 2002), on which THE 25TH ANNUAL PUTNAM COUNTY SPELLING BEE is based. The character and original dialogue of "Beth Marguiles," "Vice President Douglas Panch," "Mr. Barfee," and "Logan Schwarzengrubenierre" were created by Rebecca Feldman, Jay Reiss, Dan Fogler, and Sarah Saltzberg, respectively.
Spring 2023 Department of Theatre & Dance Course Offerings
Check out the CRC Department of Theatre & Dance's Spring 2023 class offerings or click here for the full CRC Spring schedule.
Theatre History
TA 300 Introduction to the Theatre (Online, Asynchronous)
TA 302 History and Theory of Theatre I (Online, Asynchronous)
TA 306 Diversity in American Drama (1960 to present) (Online, Asynchronous)
Acting
TA 305 Script Analysis (MW 10:00-11:20 am, CRC Main Campus)
TA 340 Beginning Acting (Tu/Th 10:00-11:20 am, CRC Main Campus)
TA 344 Improvisation and Theatre Games (F 10:00 am-12:05 pm, CRC Elk Grove Campus)
TA 351 Theory and Techniques of Acting II (Tu/Th 1:30-2:50 pm, CRC Main Campus)
Design & Production
TA 401 Children's Literature and Creative Drama (Tu/Th 11:00 am-12:20 pm, CRC Main Campus)
TA 420 Stagecraft (MW 12:00-12:50 pm (LEC), MW 1:00-2:50 pm (LAB), CRC Main Campus)
TA 424 Advanced Technical Theatre (MW 12:00-12:50 pm (LEC), MW 1:00-2:50 pm (LAB), CRC Main Campus)
TA 430 Costume Construction (Tu/Th 10:30-11:20 am (LEC), 11:30 am-12:50 pm (LAB), CRC Main Campus)