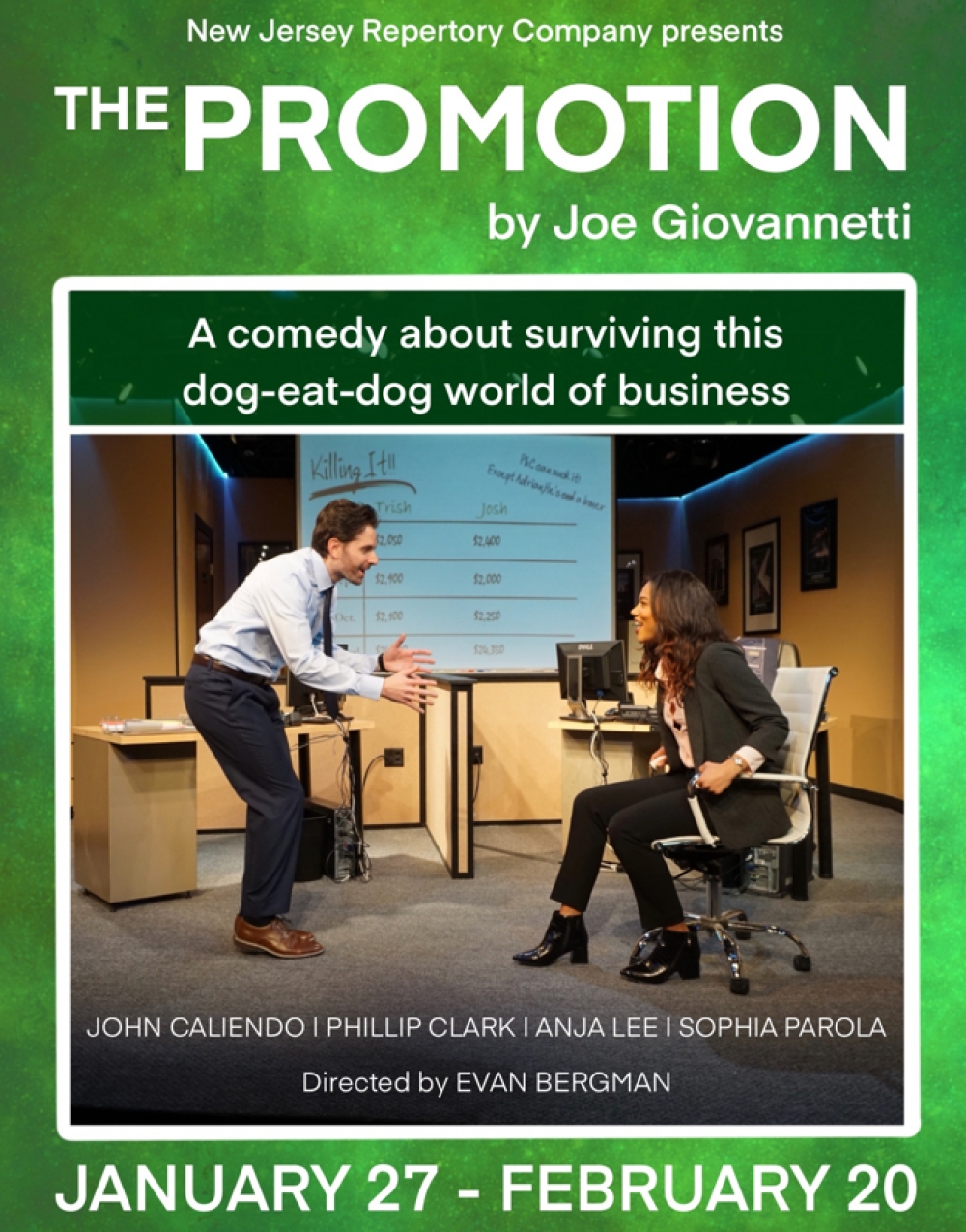 THE PROMOTION
A comedy about surviving this dog-eat-dog world of business
by Joe Giovannetti
directed by Evan Bergman
Follow Us:
Meet the Company
John Caliendo*
Josh
Caliendo is a Point Pleasant native. Select NYC/Regional: Over The River And Through The Woods (Shadowland Stages), Hamlet & Romeo+Juliet (The Drilling Company), In The Spotlight (Ruthless Nightingale), Good Daddy (Village Playwrights), The Wendigo (Stable Cable Lab Co.), Big Mistake (Greenhouse Ensemble Theatre), Work Of Art (Manhattan Rep), & Company (Bucks County Playhouse). Film/TV: Real Love, The Deuce S2, Bull S4. www.john-caliendo.com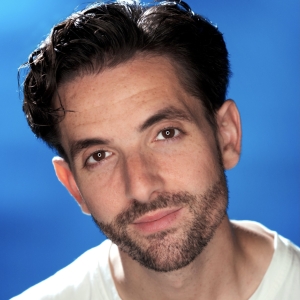 Phillip Clark*
Hank
Phillip most recently appeared Off-Broadway In Summer and Smoke (Classic Stage Company/Transport Group). Broadway: Come Back, Little Sheba; Fifth of July and We Have Always Lived in the Castle. Off-Broadway: Omnium Gatherum; A Last Dance for Sybil; The Director; Romeo & Juliet (Lortel Theatre) and The Boys in the Band. Regional Theatre: Actors Theatre of Louisville (Humana Festival); Old Globe; Mark Taper Forum; Huntington; Cleveland Play House (and National Theatres of Slovakia and Czech Republic); Portland Center Stage; Studio Arena.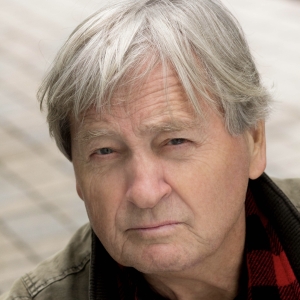 Anja Lee*
Lois
Lee is a multilingual, multicultural, and multinational actor, playwright, teaching artist and corporate facilitator, hailing from NYC, and living in Atlanta. Anja recently wrote a one act solo play, called Mixed Up, describing her journey of growing up multiracial during the Loving Generation, which had its first reading with Actor's Express Theatre. She has performed with theatres across the country, including Atlanta Shakespeare Company, North Carolina Black Repertory, Cleveland Play House, The National Black Theatre, Harlem Shakespeare, New Perspectives Theatre, New Jersey Repertory Theatre Brut, and The Billie Holiday Theatre Off Broadway. Favorite roles include Goneril in King Lear, Leonato in Much Ado About Nothing, and Lindsay in Brothers From the Bottom. Anja has also had recurring TV appearances on All My Children, As the World Turns, One Life to Live, and as a Guest Host on the QVC Network. Anja is passionate about her volunteer work with Equitable Dinners and Out of Hand Theatre, facilitating important conversations about racial equity and social justice in our community. [Represented by The Talent Express NYC, Evelyn Francisco] www.anjalee.net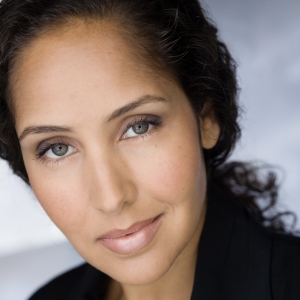 Sophia Parola
Trish
Sophia Lucia Parola is honored to be making her debut with NJ Rep. Sophia is a local here in NJ. She began acting at Brookdale's Performing Arts Center with her mentor, John Bukovec. Some credits at The PAC include: Dead Man's Cell Phone, and As You Like It. Recent credits include, Julius Caesar with Stages On The Sound, and A Midsummer Night's Dream with Hip To Hip Theatre. A big thank you to the director, Evan, for trusting her for the part; her family and friends who always support her; and as always, thank you Mama. I miss you.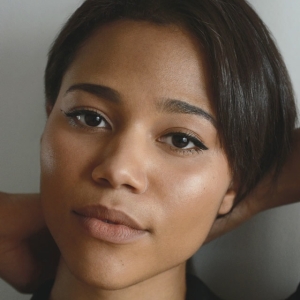 Joe Giovannetti
Playwright
Giovannetti is a theatre- and film-maker from Chicago, IL. He has worked on or behind Chicago's stages for over a decade as a writer, technician, designer, actor, and director. His plays include The Promotion (National New Play Showcase Theatre in Chicago), Kung Fu Suburbia, Lilith, Kung Fu Suburbia 2: Cul du Sacrifice, and Welcome to Earth. Joes holds a BA from North Park University in Chicago and and MFA from Northwestern University in Evanston, IL
Evan Bergman
Director
Past productions in New York include the world premiere of the critically acclaimed New York and Los Angeles production of The Director starring John Shea, Love Therapy with two-time Tony Award Nominee Alison Frazer at the Daryl Roth Theater; the New York premiere of Jack Canfora's Poetic License featuring Geraint Wyn Davies and Jericho with Jill Eikenberry, NY Times critics pick both at 59E59 Theatres; the original Off Broadway production of Bobbi Boland with Gregg Henry. American Buffalo with Reg E.Cathy and Paul Butler (WHAT). For New Jersey Rep, The world premiere of A View of the Mountains by Pulitzer and Tony award nominee Lee Blessing. The Tangled Skirt by Steve Braunstein, (world premiere nominated 2011 EDGAR Award), Jericho, Poetic License and Place Setting by Jack Canfora. Saving Kitty by Marisa Smith and Tony Glazer's American Stare all world premieres. Workshop productions include Goodnight Sister by James Lapine (Cherry Lane Theater), The Glass House with David Strathairn and Hope Davis and Laila Robins and at Barrington Stage; New York premiere with Harris Yulin (Clurman)- Three nominations including best actor and best ensemble. This past summer he directed the musical The Last Five Years at the Nantucket Theater Workshop. Other musicals include NY premiere of Paul Scott Goodman's Tiny Dancer and Susann Fletcher's A Girl Called Dusty (Provincetown Playhouse).His flim Dig A Hole, Find A Finger by Obie Award winner John Ford Noonan was an official selection Palm Springs and Newport Beach International Flim Festivals and his Documentary for Warner Music Group and Edge recording Artist G Tom Mac featured Roger Daltry (The Who), Philip Bailey (Earth Wind and Fire). Recent readings Christopher Walken The Cootie Huff Story, Tough Cookie Judd Hirsch and David Schwimmer.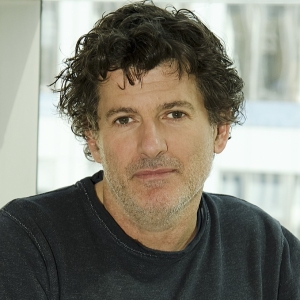 Gabor Barabas
Executive Producer
For NJ Rep, he has produced over 80 world premieres including Ends, A World I Never Made, North Fork, Octet, The Girl With the High Rouge, In Search of Red River Dog, Naked by the River, An Unhappy Woman, Immortal Interlude, Getting in Touch With My Inner B*tch, Till Morning Comes, Slave Shack, Panama, Big Boys, Winterizing the Summer House, Piaf in Vienna, The Color of Flesh, Emil, Touch of Rapture, Beyond Gravity,  A Child's Guide to Innocence, The Good Daughter, Apostasy, The Best Man, Tilt Angel, Love and Murder, tempOdyssey, October 1962, Place Setting, And Her Hair Went With Her, Engaging Shaw, Poetic License, The Housewives of Mannheim, Dead Ringer, Exposure Time (recipient of and Edgerton New American Plays Award), Character Assassins, The Tangled Skirt (nominated for an Edgar Award by the Mystery Writers of America), Puma, Night Train, The Judy Holliday Story, Jericho (recipient of and Edgerton New American Plays Award), American Stare, Release Point, Esther's Moustache, Ants, Noir, Happy, Broomstick, Admit One, A View of the Mountains, Butler (recipient of and Edgerton New American Plays Award), Lucky Me, Dinner with the Boys, Angels and Ministers of Grace, and the musicals Immortal Interlude,Bookends, The Little Hours (recipient of and Edgerton New American Plays Award), and Date of  Lifetime. His book Miklos Radnoti: The Complete Poetry in Hungarian and English was recently published by McFarland.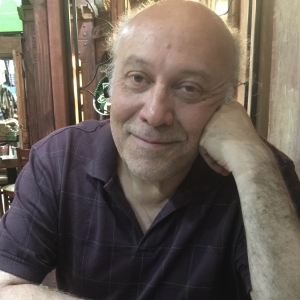 SuzAnne Barabas
Artistic Director
Barabas has been the Artistic Director of NJ Rep for the past 23 years. She is a member of Actors Equity Association, the Dramatist Guild, and the Society of Directors and Choreographers.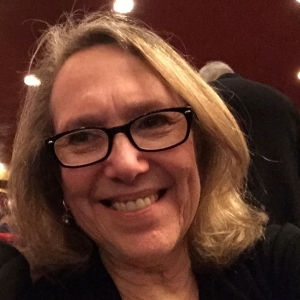 Patricia Doherty
Costume Design
As NJ Rep's resident costume designer since 2000, Doherty's work includes: The Housewives of Mannheim, The Color of Flesh, Old Clown Wanted, The Good Daughter, Place Settings, Bookends, Engaging Shaw, Puma, Noir, Broomstick, View of the Mountains, Swimming at the Ritz, Dinner with the Boys (with Dan Lauria), Closure (with Wendy Malick, Gary Cole), Nobody's Girl,  Butler, Mad Love and Iago , Fern Hill (with Jill Eikenberry, Dee Hoty and John Glover) to name  just a few. New York: Southern Comfort—The Musical (The Public Theater 2016 Lucille Lortel, Outer Critics, Drama Desk Award Nominations with Annette O'Toole, Jeff McCarthy); Dinner with the Boys  with Dan Lauria (The Acorn Theatre) Academia Nuts (2014 NYMF Best New Musical); The Devil's Music (St. Luke's); The Goldman Project (Abingdon Theatre); Freed, Fall to Earth, Poetic License, The Housewives of Mannheim, Butler, Small World (59E59th St Theatres); Love Therapy (DR2) Regional: Alley Theatre (past resident designer), Barrington Stage, Cleveland Play House, Merrimack Rep, Florida Rep, Penguin Rep, Engeman Theatre, Royal Manitoba Theatre Centre, Montreal Jazz Festival , Luna Stage, Playwrights Theatre of NJ, Merrimack Rep (MA), People's Light and Theatre Festival (PA), Rubicon Theatre  of LA, Mosaic Theatre (DC), Cape Cod Playhouse (MA), Weston Playhouse (VT) TV/Video: AT&T, "Unsolved Mysteries," Pennsylvania Public Television Guest Artist: Monmouth University, Case Western Reserve University, Ohio University, Niagara University, Syracuse University Guest Artist and Instructor: Kent State University, School of Theatre and Dance 1992-95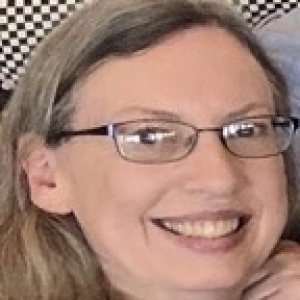 Janey Huber
Assistant Director/ Assistant Lighting Design
Huber began her relationship at NJ Rep in 2004 as a patron & quickly became a subscriber: "They had me at Whores!" Janey then brought close to 30 years of administrative experience in community college & graduate nurse-midwifery education, women's healthcare, and theater management to her 5-year role as Managing Director.  She is thrilled to remain in the NJ Rep family volunteering as Artistic Associate, (ambassador for the theater), Assistant Lighting Designer (all plays), Assistant to the Covid Compliance Officer, & Assistant Director (Wild Horses, Mercy, The Source, West End Arts Festivals, Voyager One, Lily, & The Promotion). Her BA and MS degrees, from East Stroudsburg University, are in aquatic biology.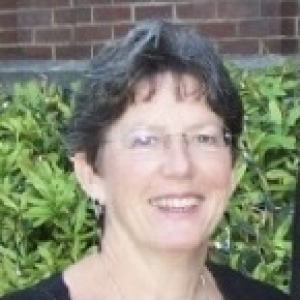 Jessica Parks
Resident Scenic Designer
Parks has been working for NJ Repertory Company since 2003 and has been the resident scenic designer and prop designer since 2010. Set designs at NJ Rep include: The Promotion, Memoirs of a Forgotten Man, Wolf at the Door, The Jag, Swimming at the Ritz, Happy and Broomstick. NYC credits at 59E59 St. Theaters include: Michael Tucker's Fern Hill, Butler, The Housewives of Mannheim, Jericho and Poetic License. Other credits include: The End of Hester to be performed in November at The Lion Theatre at Theatre Row NYC,  Bretch:Call & Respond at Paradise Factory Theatre and Dan Lauria's Dinner with the Boys at The Acorn Theater.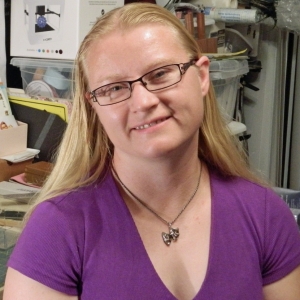 Kristin Pfeifer*
Production Stage Manager
NYC Credits: Hedwig and The Angry Inch Nat'l Tour (Production Asst.) Opera: A Midsummer Night's Dream (Assistant Stage Manager, Yale Opera) Regional: With George St. Playhouse as Production Stage Manager: Dear Jack, Dear Louise, The Nerd, A Doll's House Pt. 2, The Fabulous Lipitones. With the NJ Repertory Company as Production Stage Manager: Multiple Family Dwelling, & Juliet, Halftime w/Don, F-Theory, Mutual Philanthropy, The Calling, Wild Horses, Mercy, Apple Season, The Source, Surfing My DNA, Voyager One, Lily, Bone on Bone, The Promotion. Kristin is a proud member of Actor's Equity.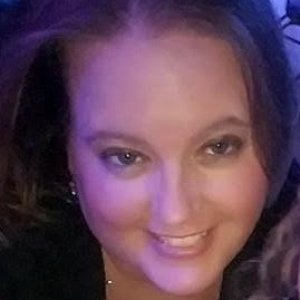 Rachael Malloy
Assistant Stage Manager
Malloy is very excited to be starting their career with NJ Rep. Previous credit highlights include: 7 Deadly Sins NYC with Tectonic Theatre Project (Show Operator) and Northampton Community College's Summer Theatre (Tech Intern). College theatre: Head Over Heels (Assistant Stage Manager), FAME (Stage Manager), Into The Woods (Assistant Stage Manager), Cabaret (Stage Manager).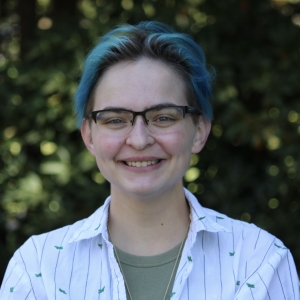 Jill Nagle
Lighting Design
Jill is the Resident Lighting Designer at NJ Rep. Partial NJ Rep include: Dinner with the Boys, Closure, Butler, Broomstick, Happy, Puma, Night Train, and Noir. Partial NYC designs include: Butler, A Stool at the End of the Bar, Jericho, Poetic License, Housewives of Mannheim, The Man in Room 306, The Dishwashers (59E59), Love Therapy (Daryl Roth), Dinner with the Boys (The Acorn) The Bully Pulpit (Samuel Beckett), Do Not Go Gentle (Harold Clurman), Count Down (Bank Street), In the Parlance (The Pulse), Carrera (La Mama E.T.C.), South Beach Rapture (Dixon Place). Other venues: John Engeman Theatre, Chester Theatre, Luna Stage, Playwrights of New Jersey, Montclair State University, New Jersey City University. www.jillnagle.net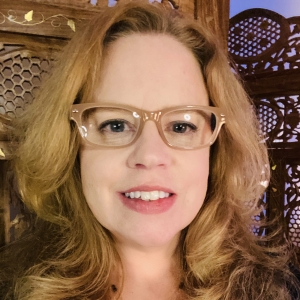 Nick Simone
Sound Design
Simone has been a performing arts educator in NYC for the past 18 years. He has worked at various music schools for all ages and has been a teaching artist for Roundabout Theatre Company, Apollo Theater, and Sundog Theatre specializing in sound design and musical disciplines. As a musician, Nick plays multiple instruments and has also performed at the renowned Carnage Hall and at the Metropolitan Opera House. Nick has also worked as sound designer and as an audio engineer for many productions such as: US: A Progressive Love Story, The Norwegians, North To Maine, IYOM, Wild Children, Time Travelers Trip To Niagara, The Diorama, Shakespeare's Hamlet at Bryant Park, Extreme Weather, Don't Dress For Dinner, Villainous Company, Capone, & Romantic Trapezoid. Nick is also affiliated with MTV's production Artist to Watch series as a sound assistant. He is currently the chief audio engineer for Fenix Studios in Staten Island, NY and has credits on multiple albums, films, broadcasts, streaming, music videos and mobile apps.  He has worked with up and coming talent and platinum selling artists in different genres from Lorde to Coldplay.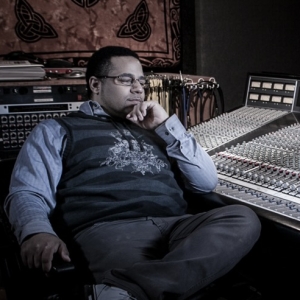 Robert Baird
Company Manager
Baird graduated from Duke University in 2008 with a dual major in Theater Studies and Public Policy. After a career in the telecommunications and legal consulting worlds, he's thrilled to jump back into the world of the theater. At Duke he directed, produced, and acted in numerous productions for the Hoof 'n' Horn Theater Company as well as Duke University Theater Studies. He also assistant directed a staged reading of Labyrinth Theater Company's Going After Alice. He won the Jody McAuliffe Award given to the top student director in his class, and his thesis project, directing John Patrick Shanley's the dreamer examines his pillow, was awarded highest distinction. Thanks to Gabor and SuzAnne for bringing me aboard the team - excited for what's to come at NJ Rep!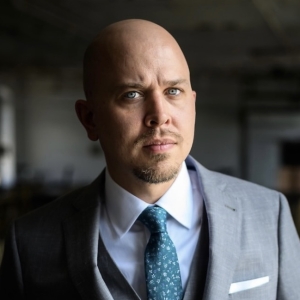 Sunjay Venkatraman
Marketing and Public Relations Director
Venkatraman is a graduate from the University of Connecticut with a passion for the arts. In high school, Sunjay served as the student representative for the Matawan Board of Education. In this role his goal was to bring awareness to the art programs at all the schools in the district resulting in an arts budget increase. In college he worked for the Student Union Board of Governors that brought concerts, comedy shows, and lectures on campus. Sunjay would like to thank SuzAnne, Gabor and the Board for giving him the opportunity to represent NJRep. #NJRep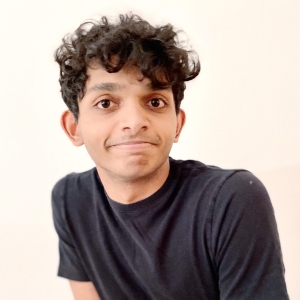 Karen Wharmby
House Manager/Volunteer Coordinator
Wharmby has been attending shows at NJRep since 2001. She began volunteering in 2009, and soon after became Volunteer Coordinator and House Manager. And in her past life, Karen was a math teacher at Long Branch Middle School.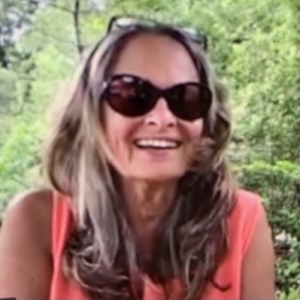 Brad Lemons
Fight Director
25 productions with NJRep, including: Lilly, Apple Season, Fern Hill, and Wolf at the Door. Broadway: Chitty Chitty Bang Bang w/ B.H. Barry; Off-Broadway: Treasure Island, Macbeth. Film: Bear With Us, Lies I Told My Little Sister. Opera: Porgy & Bess; Fanciulla Del West, Carmen Otello, Cosi Fan Tutte, Don Giovanni. TV: All My Children and Law & Order: Criminal Intent. Lemons is he president of The American Association of Fight Directors.
James Lockhart
Master Electrician
Lockhart has the pleasure of working as the Master Electrician for NJ Repertory Company. He is a young, vibrant freelance lighting designer & master electrician that has worked in the tri-state. He has a comprehensive set of skills.
Merek Royce Press
Sound Design
Merek has written music for theatre, film, video and computer multimedia. He serves as composer and resident sound designer at NJ Rep, where he wrote the scores for the musical productions Immortal Interlude (produced NJ Rep 2001), Octet (NJ Rep 2000; Community Theatre League 2004) and Find Me A Voice (Ensemble Theatre of Cincinnati 1997; NJ Rep 1999). Merek has designed sound for nearly all NJ Rep productions, as well as more than 100 New York area theatrical productions, over the past twenty years. As owner of MusicNYC, his freelance consulting business, he assists creative individuals and arts institutions with their musical, website and general computing needs. In this capacity he serves as NJ Rep's webmaster and IT consultant. Merek is a member of BMI, and may be contacted through his website at MusicNYC.com.
Brian Snyder
Technical Director
Snyder has been an artist, carpenter, and prop builder since 2003 for several companies in NY and NJ including The Art Department, PVS, Stone Dog Studios, Two River Theater Company, and NJ Repertory Company. After 4 years of teaching Visual Arts and Stagecraft at Lakewood High School he returned to the world of freelance and made his debut as Technical Director and Master Carpenter here at NJ Rep in 2014
John Pietrowski
Covid Safety Manager
Upcoming Performances
The Forest a world premiere by Lia Romeo
MARCH 17 - APRIL 10
Juliet is losing her marriage. Her mother is losing her mind. And there's a mysterious forest growing in and around their living room. A play about weird love and what to do when there aren't any right answers.
Tickets available online at www.njrep.org or over the phone at 732-229-3166
The Pin-Up Girls: A Musical Love Letter an east cost premiere by James Hindman & Jeffrey Lodin
JUNE 9 - JULY 10
From The Andrew Sisters to Hip Hop! From World War One to Afghanistan. THE PIN-UP GIRLS sing a cavalcade of hits inspired by actual letters from our troops overseas! Funny, romantic, heartbreaking and… sexy - the "ladies" put on a show that celebrates the guys and gals who fight to defend our country.
Tickets available online at www.njrep.org or over the phone at 732-229-3166
STAGED READINGS
Missing Person written by Susan Campanaro. January 31, 2022. In association with Adam Weinstock. "Missing Person" is a cautionary tale based on the boozy life of Broadway understudy, Lavinia Draper, hilariously performed by Susan Campanaro and set to the emotionally charged music of Lynn Portas. SOLD OUT

Robert Will Show You the Door (Tales of Being Fired) written by Susan Jeremy. February 7, 2022. In association with Adam Weinstock. Susan accidentally became a teacher after years of stand-up and being fired from every survival job. Laugh out loud as she relives the humiliation.
COMING SOON ...
Ghost Story by Lia Romeo
Sinatra and Dorsey by Cary Gitter
A Tailor Near Me by Michael Tucker
For the Life of Me by Joel Stone
Call for tickets 732-229-3166.
Board of Trustees
Tanis Deitch, President
Linda Standley, Vice President
Nancy Stek, Secretary
Karen Wharmby, Treasurer
Pat Addiss, Mare Akana, Gabor Barabas, SuzAnne Barabas, Evan Bergman, Steven Darien, Carl Hoffman, Vasi Laurence, Marilyn Pearlman, Marianne Pedersen, Kim Puvalowski, Lauren Schwarz, Carl Jennings
Staff
Executive Producer- Gabor Barabas
Artistic Director- SuzAnne Barabas
Associate Artistic Director- Evan Bergman
Production Manager/Resident Set Designer- Jessica Parks
Marketing and Public Relations Director- Sunjay Venkatraman
Literary Manager- Joel Stone
Company Manager- Robert Baird
Resident Lighting Designer- Jill Nagle
Assistant Lighting Designer/Artistic Associate- Janey Huber
Resident Costume Designer- Patricia E. Doherty
Resident Sound Designer- Nick Simone
Technical Director- Brian P. Snyder
Financial Director- Dee Cantalice
Master Electrician- James Lockhart
House Manager- Karen Wharmby
Visual Arts Coordinator- Mare Akana
Photography & Digital Imaging Curator- Andrea Phox
Facilities Manager- Christopher Anthony
Artistic Associate- Lindy Regan
Artistic Associate- Gail Winar
Covid Compliance Officer- John Pietrowski
Thank You
We thank the following for their support: The Shubert Foundation, The Geraldine R. Dodge Foundation, New Jersey State Council on the Arts, SBA Shuttered Venues Program, The Stone Foundation of New Jersey, New Jersey CRF, NJEDA, JENNJOE Fund, The Horizon Foundation for New Jersey, OceanFirst Foundation, Princeton Area Community Foundation, Manasquan Bank, Community Foundation of New Jersey, Monmouth County CARES, Investors Bank Foundation, Jewish Communal Fund, Darien Family Fund, Vasi Laurence, Linda Mitchell, Caroline Huber, and all our patrons, year-round subscribers, and new audience members. We are extremely grateful for all your support during these trying times.
We would also like to thank our wonderful volunteers who helped during our renovations. Mare Akana, Mitch Berman, Dee Cantalice, Anita Corvin, Barney Fitzpatrick, Steve Corvin, Kathleen Goldpaugh, Jay Kaplan, Barbara Kulberg, Mitch Kulberg, Nancy Lubarsky, Donna Marrazzo, Eric Oberer, Carol Oliver, John Pocalyko, Lindy Regan, Donald Shapiro, Barbara Smith, Larry Smith, Nancy Stek, Jan Thompson, Louis Thompson, Fred Wharmby, Karen Wharmby, Robyn Flipse, Gail Winar, Jessica Parks, and Donna Styles.
Actors Equity
*Member of Actors' Equity Association
ACTORS EQUITY ASSOCIATION (AEA) founded in 1913, is the U.S. labor union that represents more than 50,000 Actors and Stage Managers. Equity seeks to foster the art of live theatre as an essential component of society and advances the careers of its members by negotiating wages, working conditions and providing a wide range of benefits, including health and pension plans. Actors' Equity is a member of the AFL-CIO and is affiliated with FIA, an international organization of performing arts union. ActorsEquity.org. NJ Rep is proud to work with AEA.