Theater Mode
Large Font
Save Program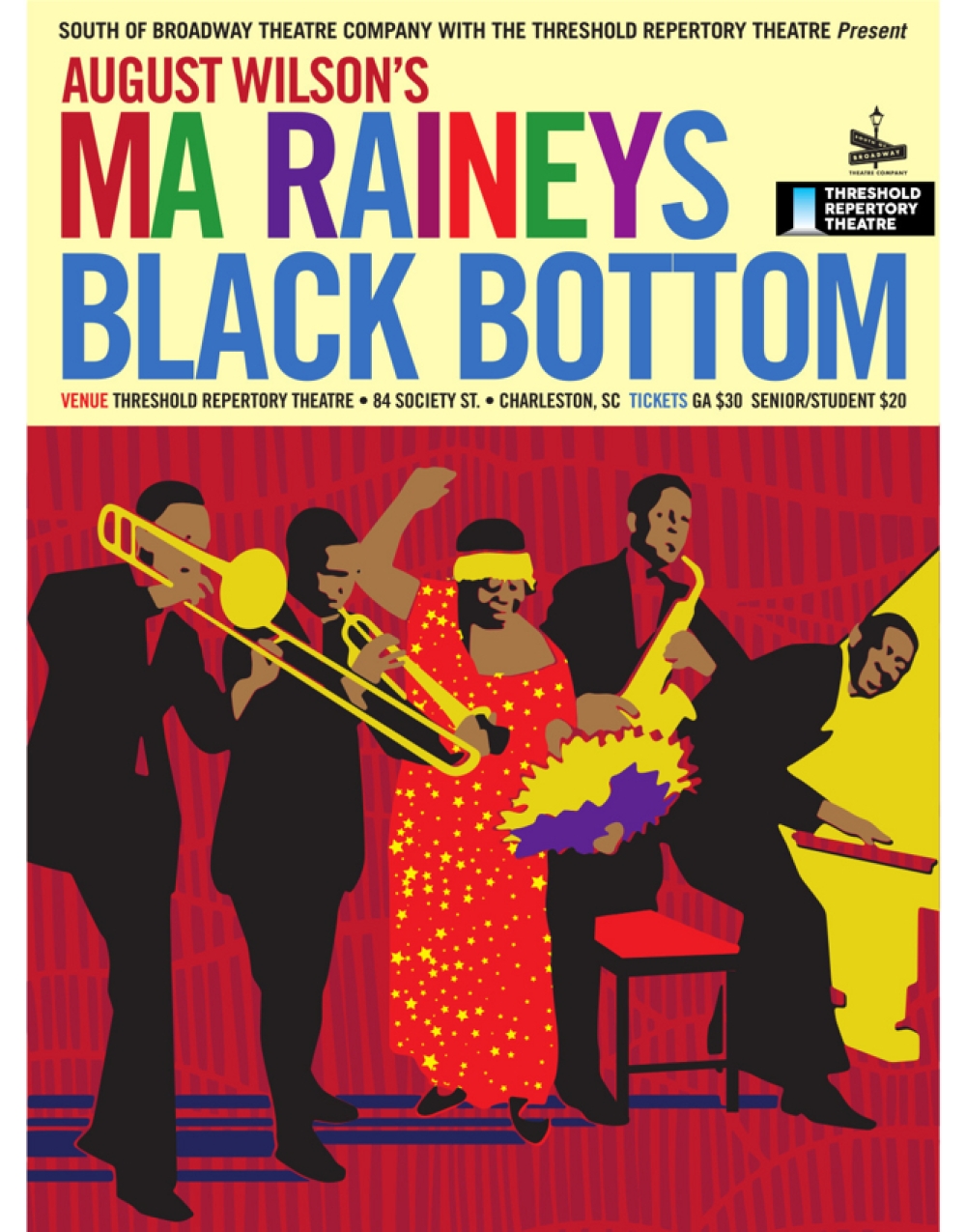 Ma Rainey's Black Bottom

at Threshold Repertory Theatre

in partnership with South of Broadway Theatre Company

by
August Wilson
---
---
Crew
---
About The Playwright, August Wilson
August Wilson, an American writer and playwright, was born in Pittsburgh Pennsylvania in 1945. Wilson was one of six children. He and his siblings were raised primarily by their mother, Daisy Wilson.
Wilson wrote his first notable play in 1979, Jitney, for which he earned a fellowship at the Minneapolis Playwright Center. The following year, his new play, Ma Rainey's Black Bottom, was accepted at the Eugene O'Neill Playwright's Conference.
These two plays as well as Fences, The Piano Lesson, and Joe Turner's Come and Gone are part of a ten-piece collection of work that has come to be known as The Pittsburgh Cycle. In June of 2004 August Wilson received a doctorate of Humanities from the University of Pittsburgh.
In Ma Rainey's Black Bottom Wilson delves into the racial, economic and cultural conflicts of the time period, 1920's America. He highlights and paints the picture of conflicts that the world faced and still struggles with today
The play is set inside the studio on the South Side of Chicago, where Gertrude "Ma" Rainey has come to record her music in the early 1920s. She was near the height of her fame, frequently touring the country and performing with musicians including King Oliver and a young Louie Armstrong. Wilson's play maybe a fictional story but his depictions of how life was for a group of black musicians in 1927 is as poignant a story today as it was then.
Wilson was posthumously nominated and won an Academy Award for best screenplay in 2017 for Fences.
"I believe in the American theatre. I believe in its power to inform about the human condition, its power to heal ... its power to uncover the truths we wrestle from uncertain and sometimes unyielding realities." - August Wilson